Read Time:
13 Minute, 38 Second
#1. Samuel Ajibola
Samuel Ajibola is a Nigerian television and film actor, model and events compere.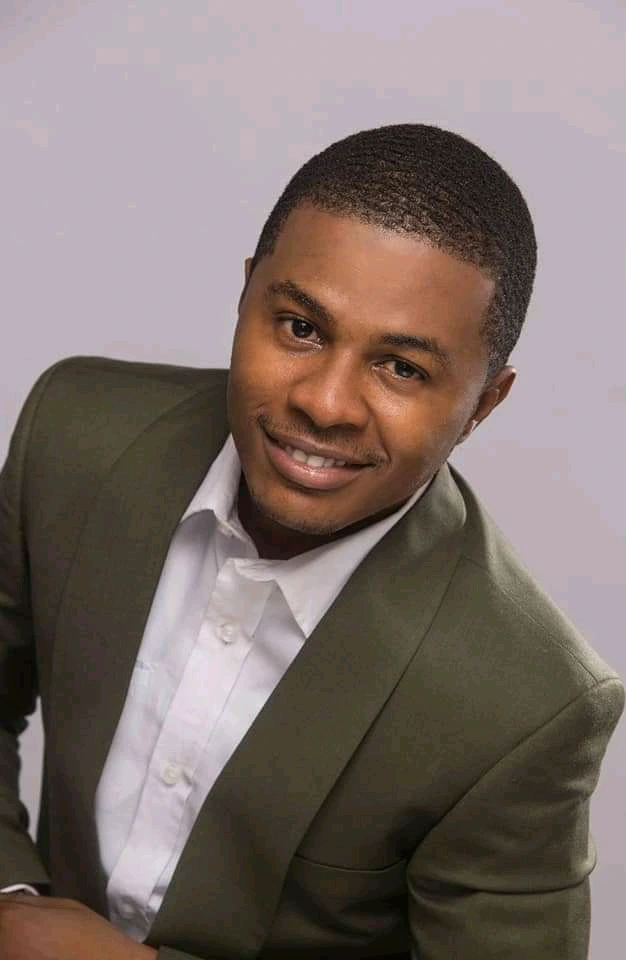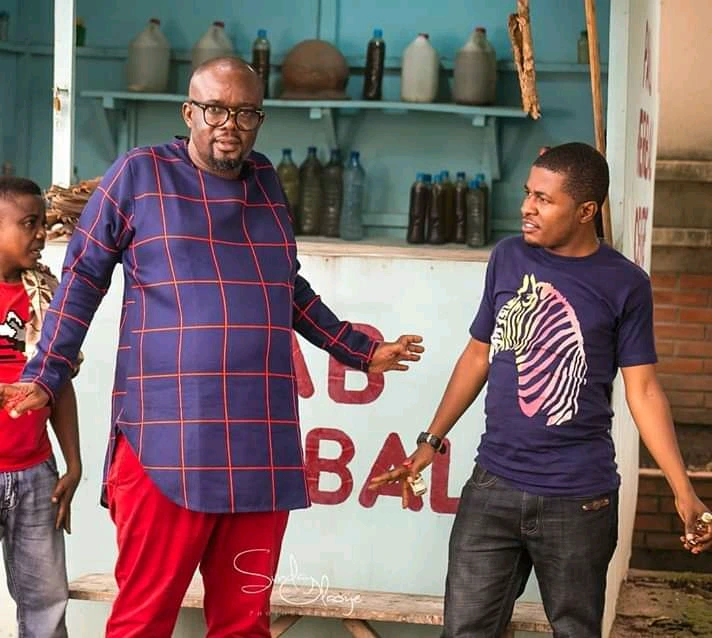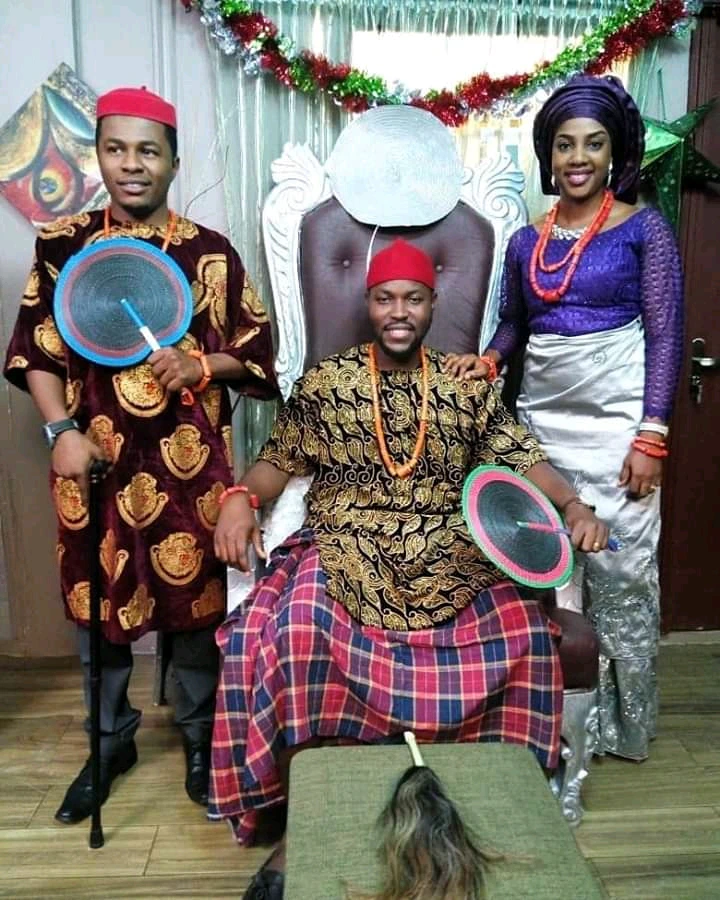 He is best known for his role as a child-actor in the Opa Williams directed movie Tears for Love ,as well as his role as "Spiff" in the Africa Magic TV series The Johnsons. Ajibola is also famous for being the first Nigerian child actor to win the award for Best Kid Actor for three years in a row. On March 4, 2017 he won the AMVCA (Africa Magic Viewers Choice Award) for best Actor in an M-net comedy series The Johnsons.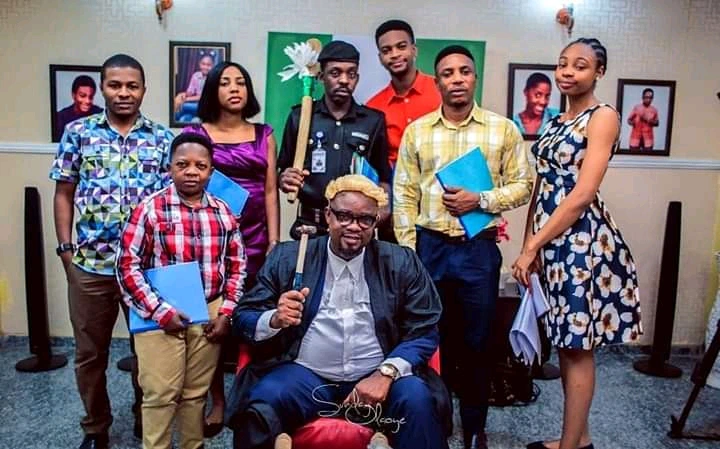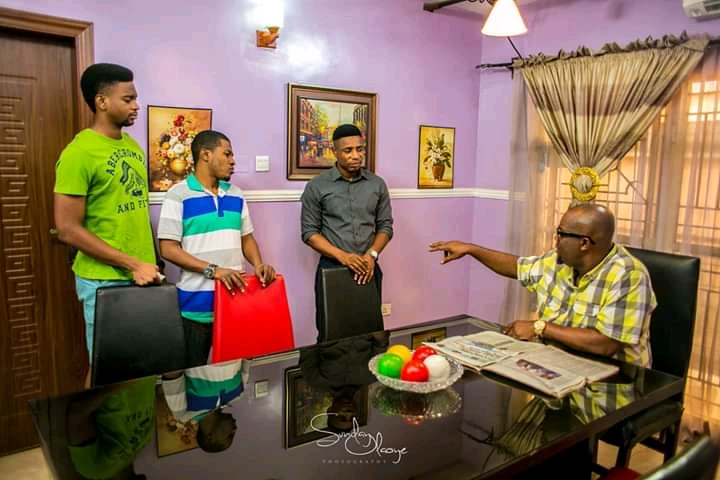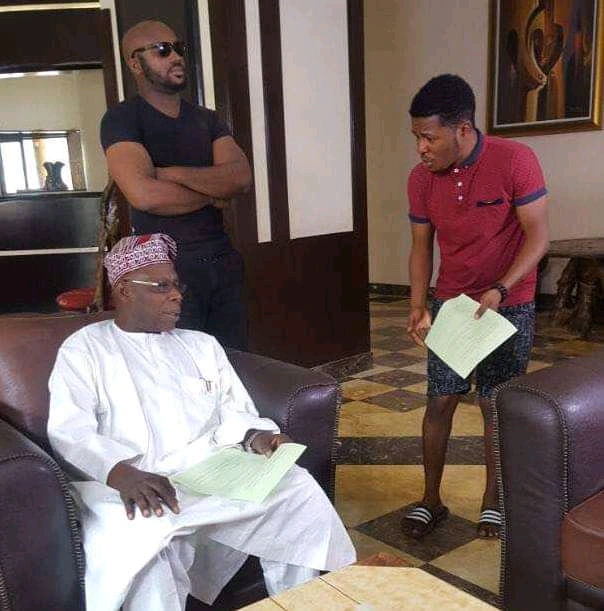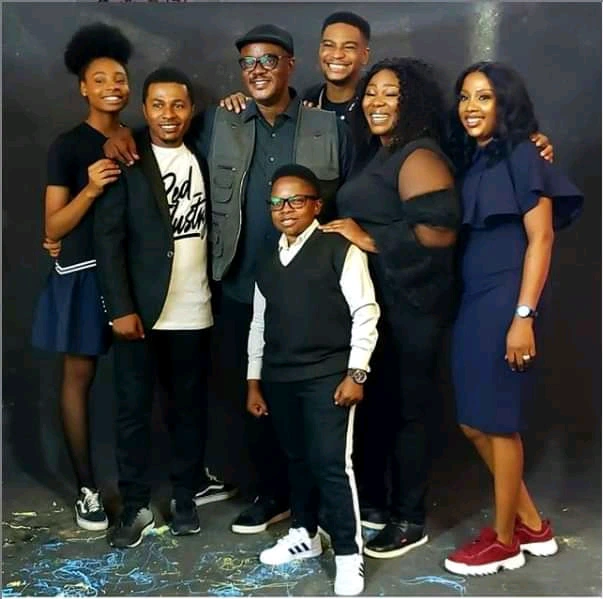 Ajibola was born in Mazamaza, Lagos State . He is the first of four children of Commander Lanre Ajibola and Mrs Irene Ajibola. He is of Yoruba descent and hails from Ekiti State. Ajibola began his acting career in 1995 at the age of 6 in the Opa Williams directed movie, Tears for Love. He got the role, after he had impressed his aunt, Moyinoluwa Odutayo, herself an actress, during a stage play at Church. He went on to feature as a child actor in other feature films including Without Love , Shame, Eye-witness , Onome II , Conspiracy , Street kids and Day of Reckoning . In 2003, he took a hiatus from acting to finish his high school education and pursue a degree in Political Science at the University of Lagos, after which he performed his National Youth Service programme. He also acquired a degree in acting from Amaka Igwe's Centre for Excellence in Film and Media Studies.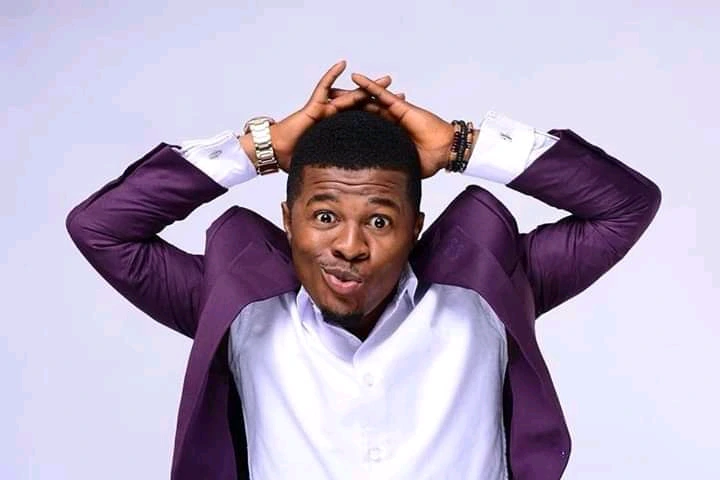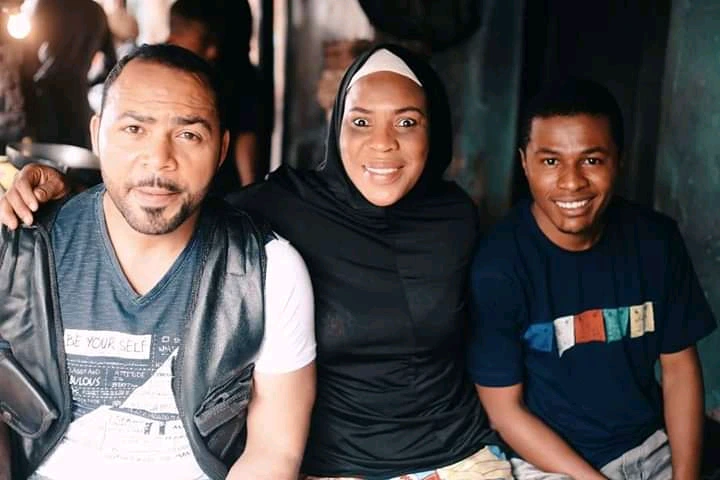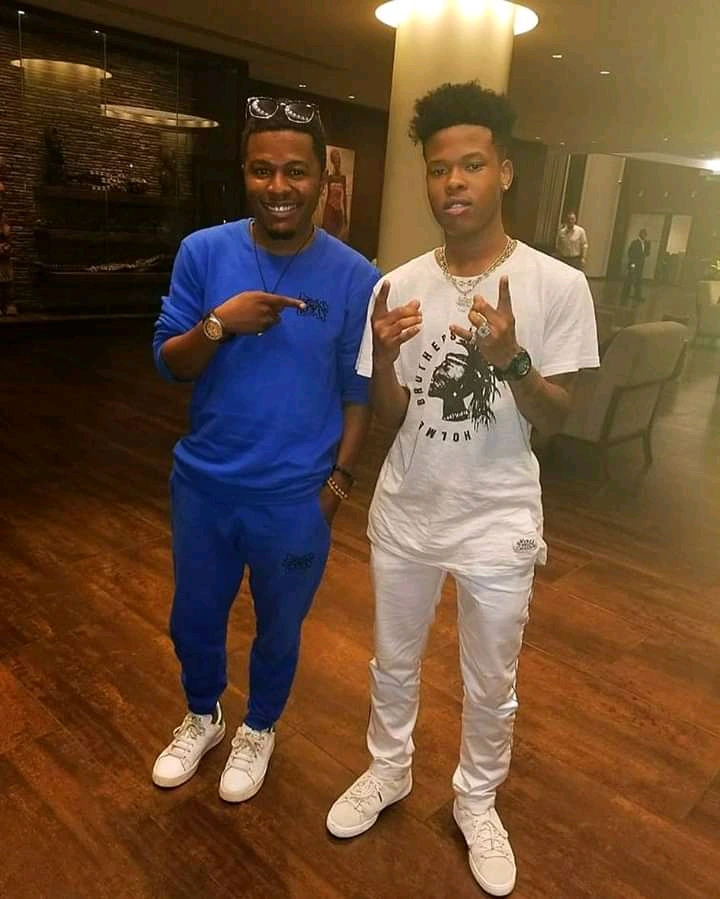 In 2009, Ajibola made a return to acting in the Teco Benson produced and directed movie, The Fake Prophet alongside Grace Amah. In 2013, he featured in the MTV Base produced television series, Shuga. He has also featured in several Nigerian box office movies including Last Flight to Abuja with Omotola Jalade Ekeinde and The Antique alongside Kiki Omeili, Judith Audu and Gloria Young. As of 2016, he had played the role of Spiff, a character in the Africa Magic produced television series The Johnsons for four seasons.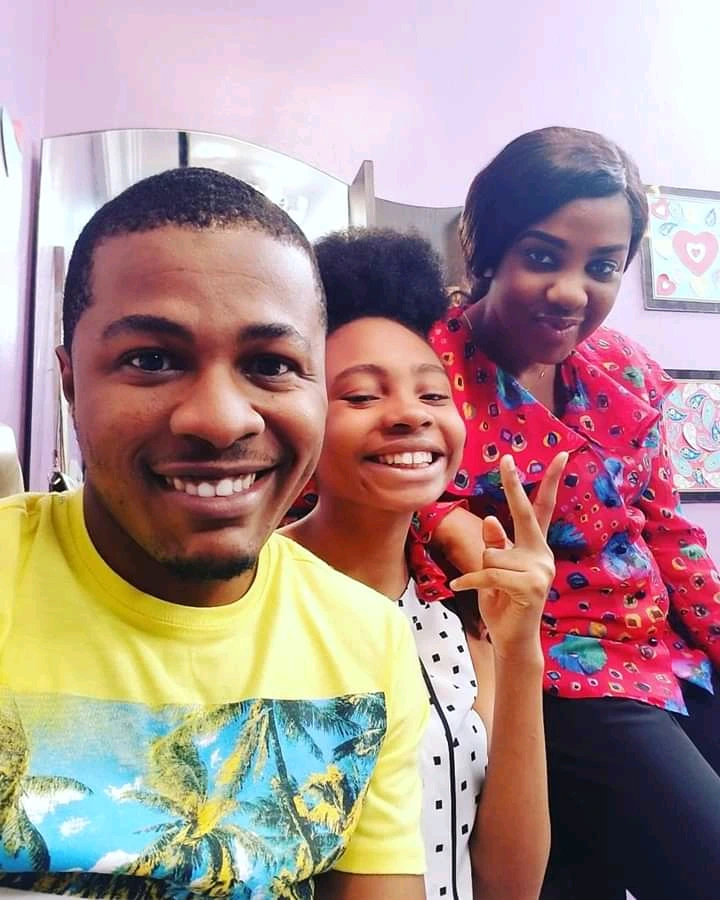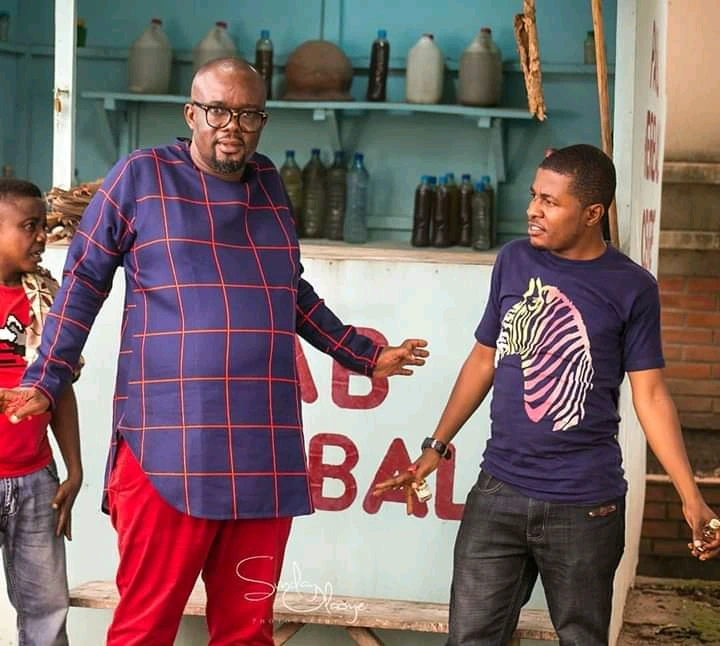 Ajibola made his production debut with the release of his web series "Dele Issues" on March 10, 2017. In October 2017, he featured former Nigerian President Olusegun Obasanjo on the web series.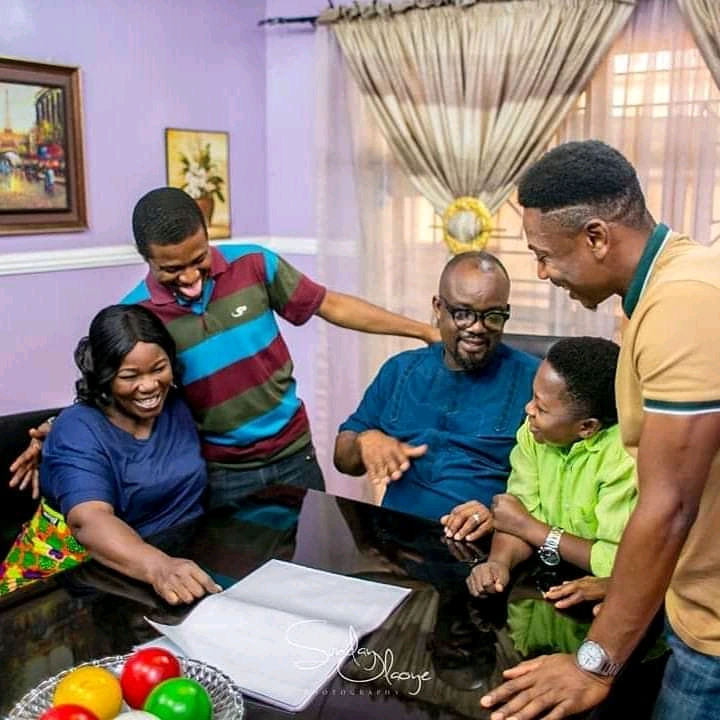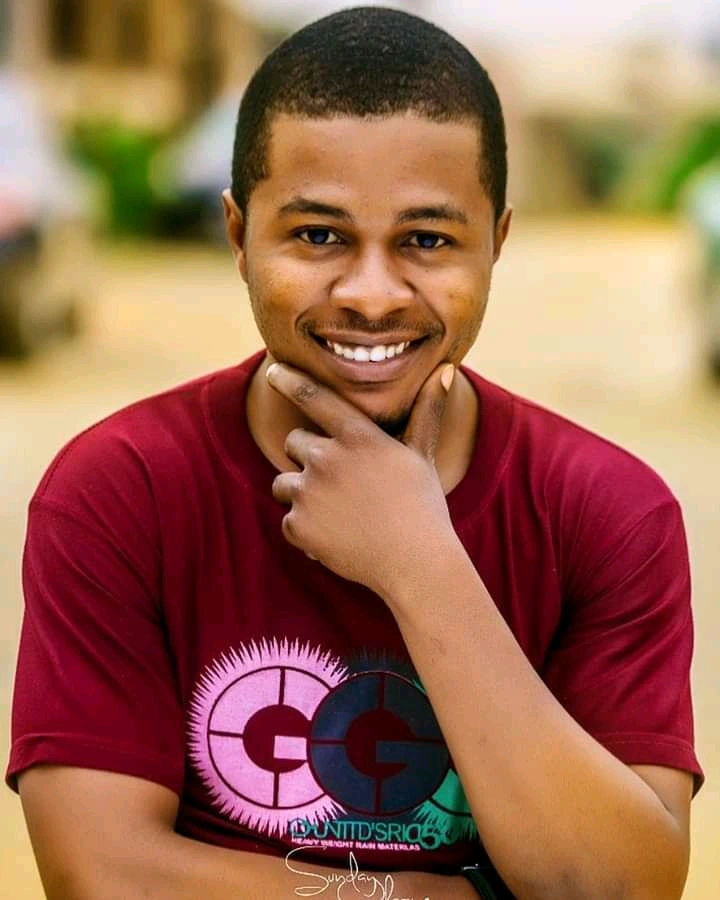 In 1996, Ajibola won the award for Best Kid Actor at the Rhema Awards for his role in the movie Eye-Witness , an award he went on to win at the 1997 and 1998 Reel Awards for the movies Onome II and Day of Reckoning respectively. In 2014, he won the award for Best Actor at the In-Short Movie Awards.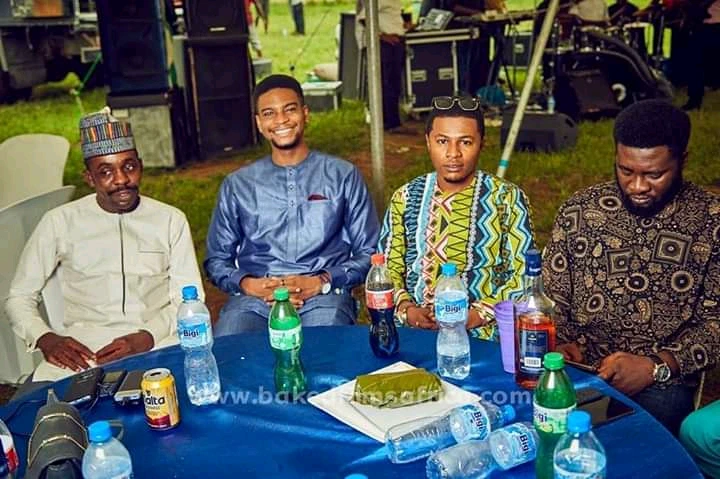 In March 2017, Ajibola won the Best Actor in a Comedy Award at the 2017 AMVCA Awards. Ajibola also won the Comic Actor of the Year Award at the 2017 City People Awards in October, 2017.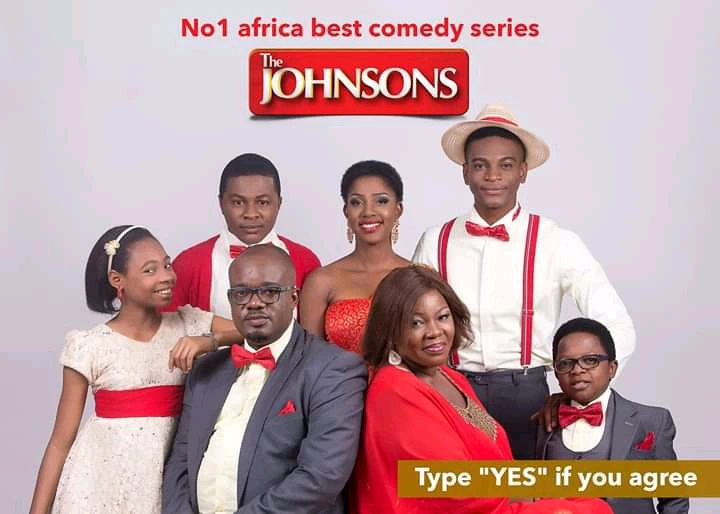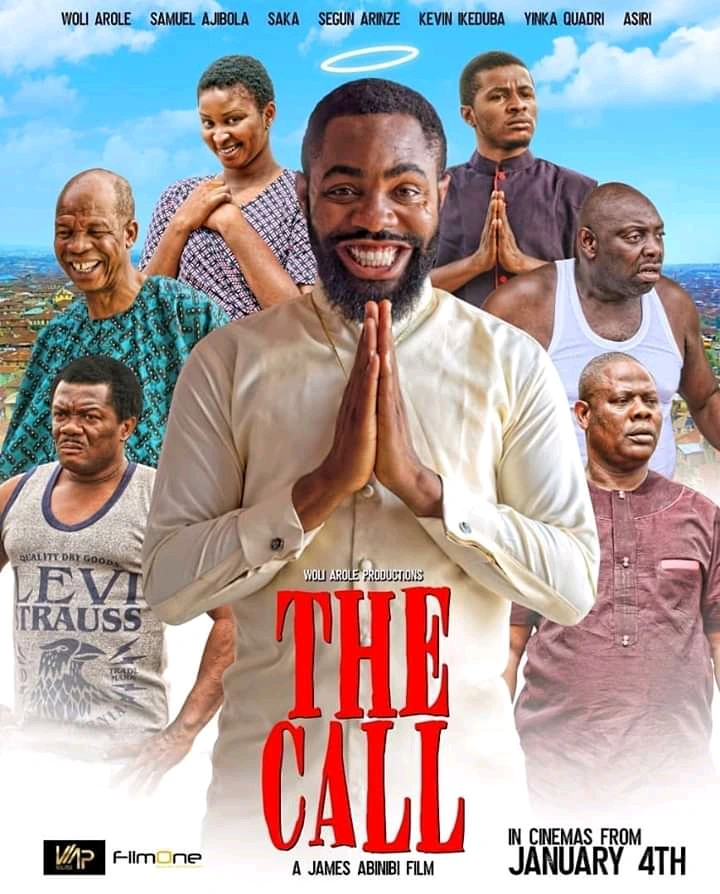 #2. Odunlade Adekola
Odunlade Adekola is a Nigerian actor, producer, director and singer. He began his career in 1996 and rose to prominence in 2003, after playing a lead role in Asiri Gomina Wa. Since then, Odun has starred in numerous Yoruba movies and his dynamism has remained the talk of the town.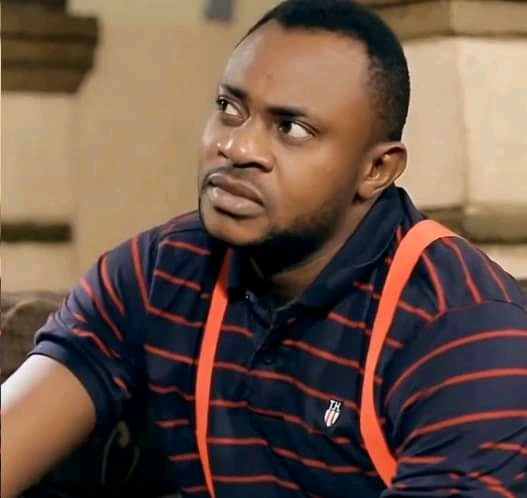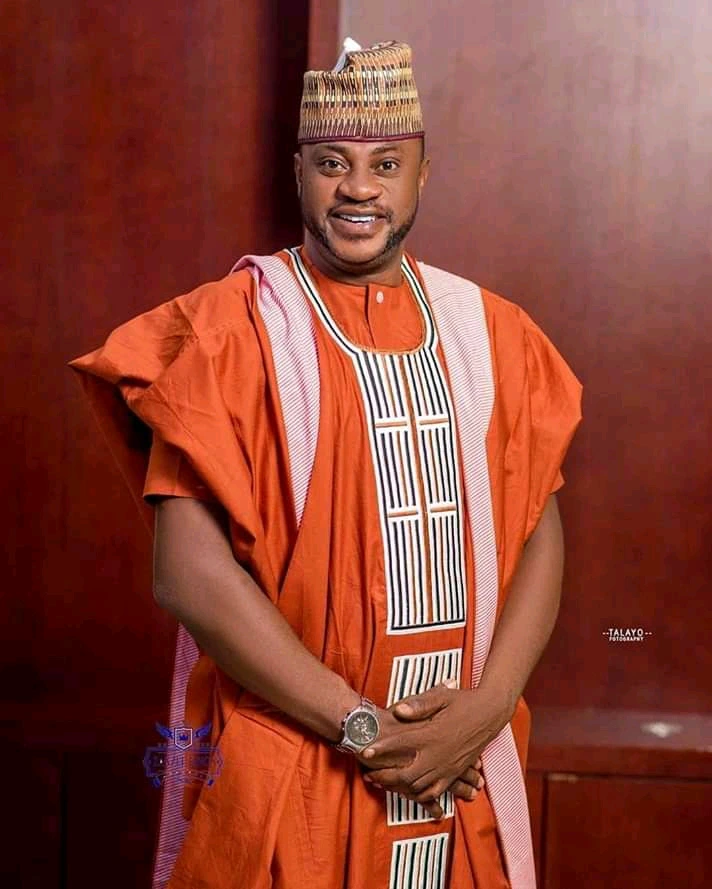 Adekola is one of the few celebrities whose pictures are used for internet memes. He is also the CEO and founder of Odunlade Adekola Film Production (OAFP), a platform created in order to build prospective thespians.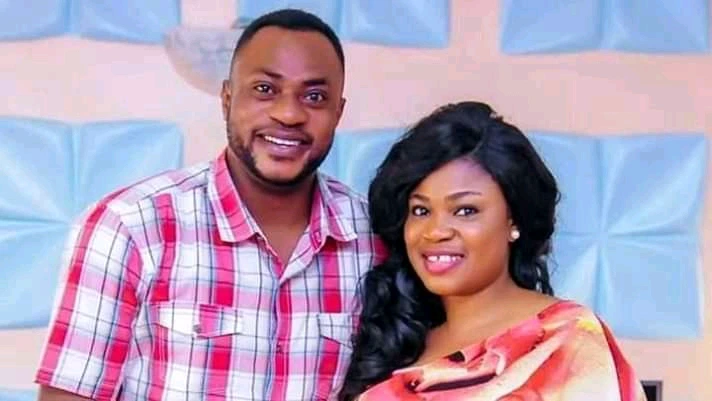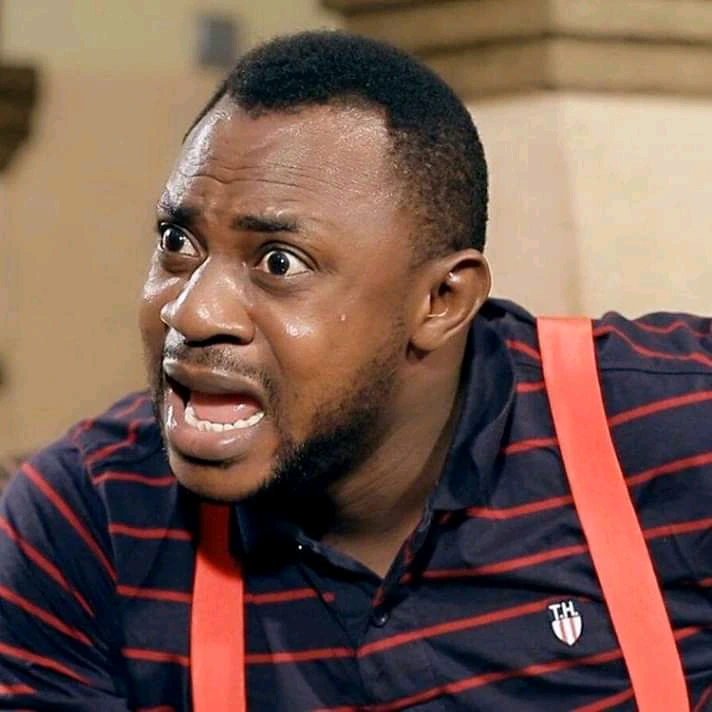 Odunlade Adekola was born on December 31, 1976 in Abeokuta, Ogun State. Although, he hails from Otun Ekiti, Ekiti state, he was born and raised in Lafenwa, Abeokuta by Pastor and Deaconess Adekola. He grew up in a Christian family that is devoted to church activities.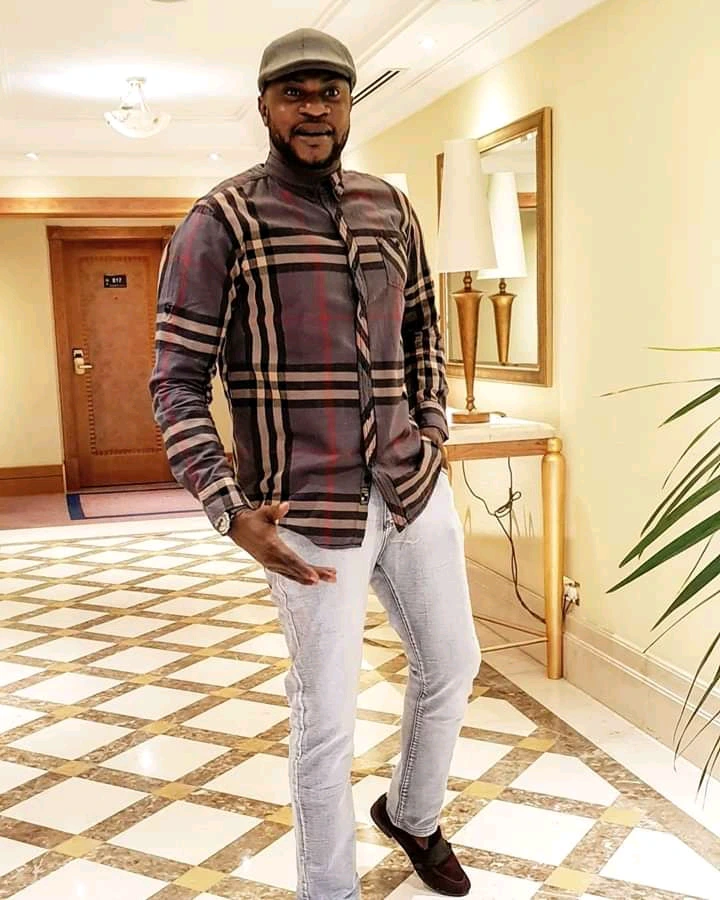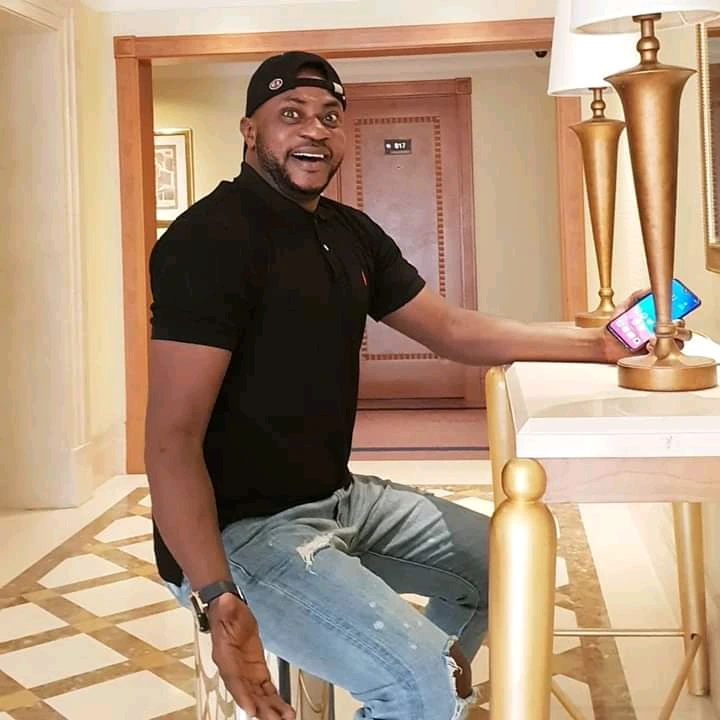 For his formal education, he started at St. John's Primary School and moved on to St. Peter's College, Abeokuta. Subsequently, he attended Moshood Abiola Polytechnic, and earned a National Diploma Certificate. Later on, in 2018, Odunlade bagged a bachelors degree in Business Administration at the University of Lagos.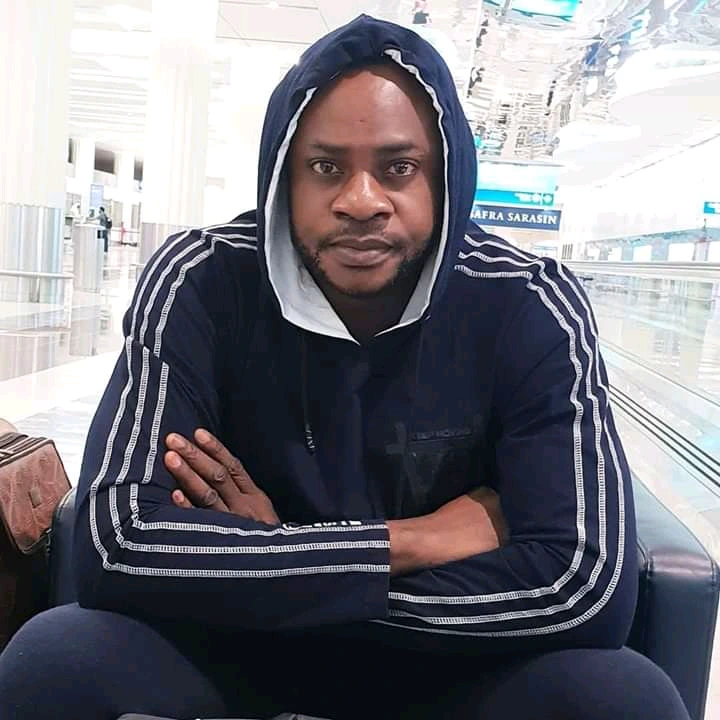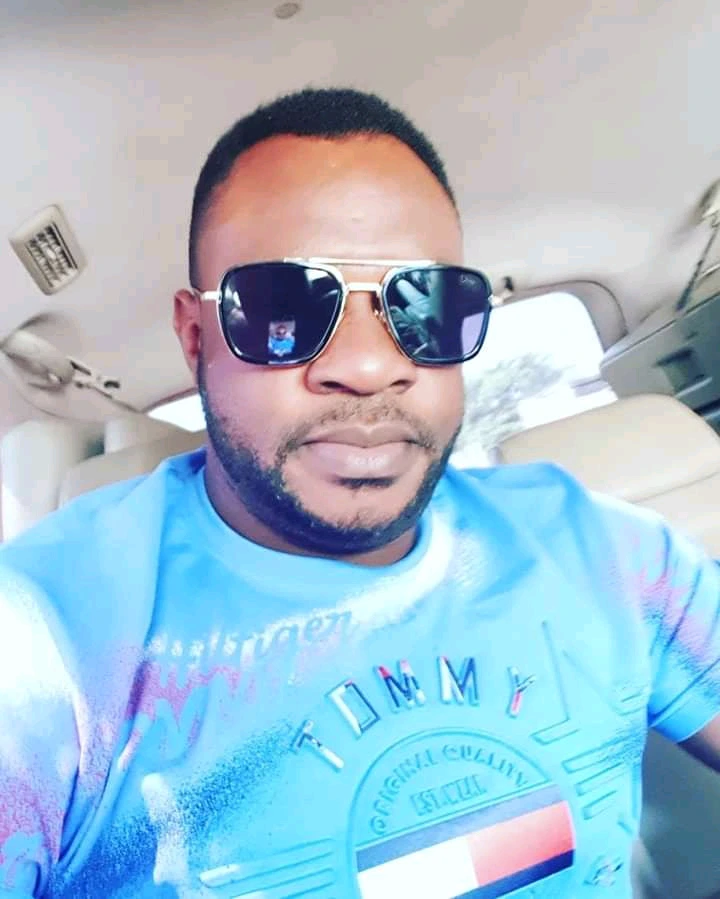 He is married to Ruth Adekola, and the union is blessed with 4 children.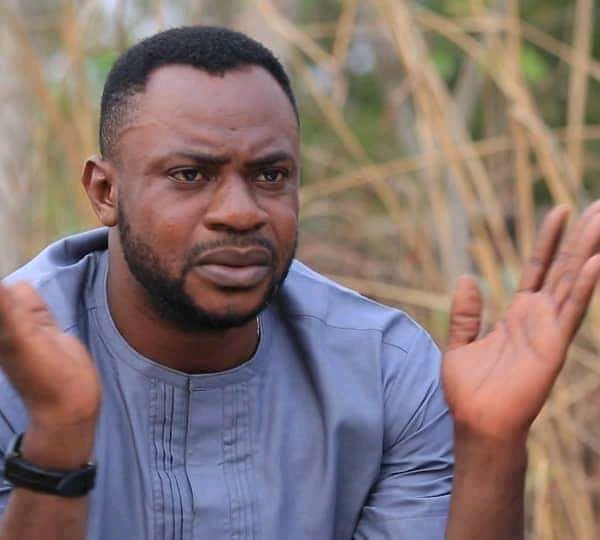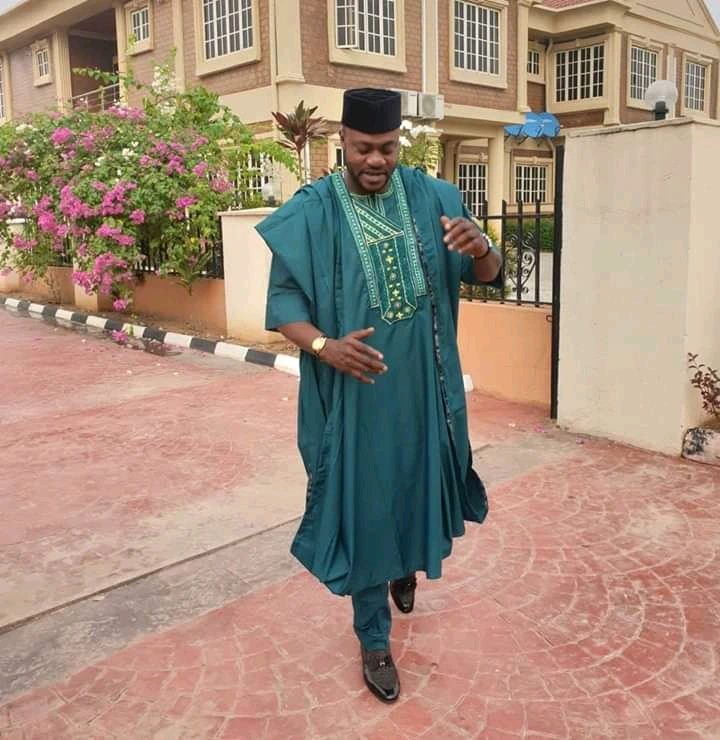 Odunlade is a member of Christ Apostolic Church, Lafenwa, Abeokuta, and that was where his career began. Early enough, Odun started acting in church with his friend Tunde. He got motivation from his church audience and this spurred him into professional acting.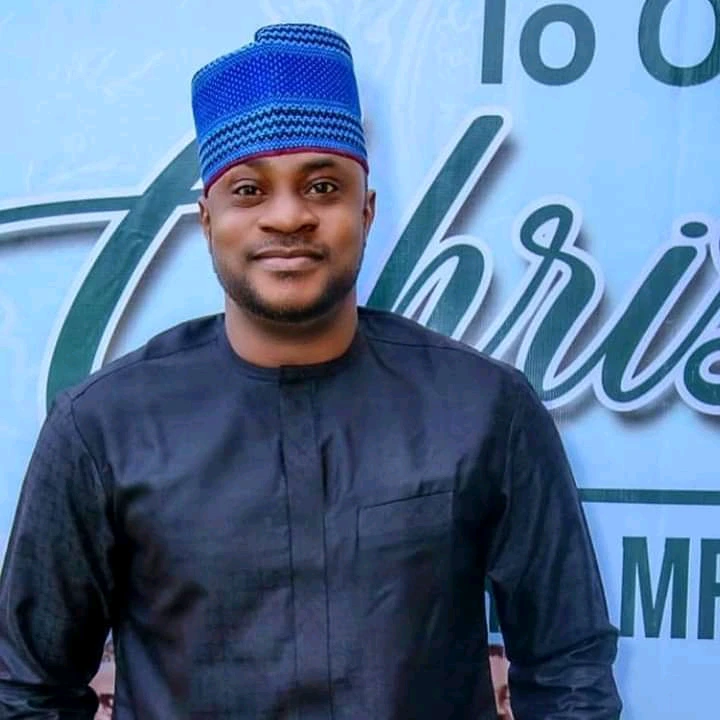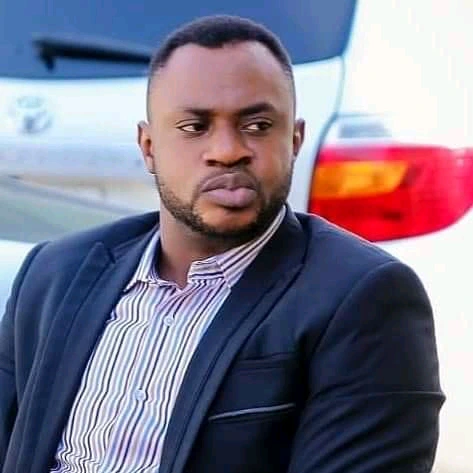 In 1996, his friend introduced him to a theatre group that meets for rehearsals in the neighborhood. Odun was invited and his demo performance got the entire crew endeared to him. In the group, he started learning some ethics and rudiment of the movie industry, until some invited veterans asked him to join a theatre association. Then, in January 1998, he became a bonafide member of the Association of Nigeria Theatre Arts Practitioners.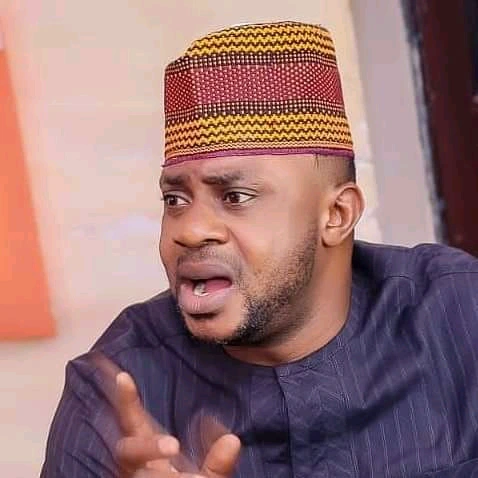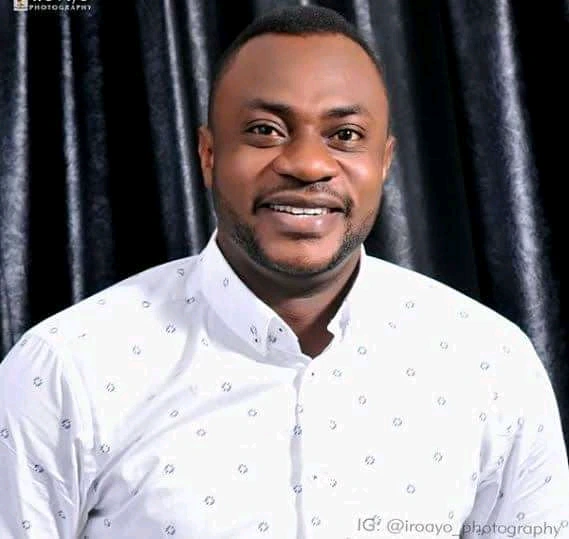 At the end, Adekola started producing and featuring in movies. He starred in Faworaja (1999) produced by Bolaji Amusan (Mr Latin). Thereafter, he rose to prominence after featuring as a state Governor in Asiri Gomina Wa (2003). The movie was produced by late Ishola Durojaiye (Alasari).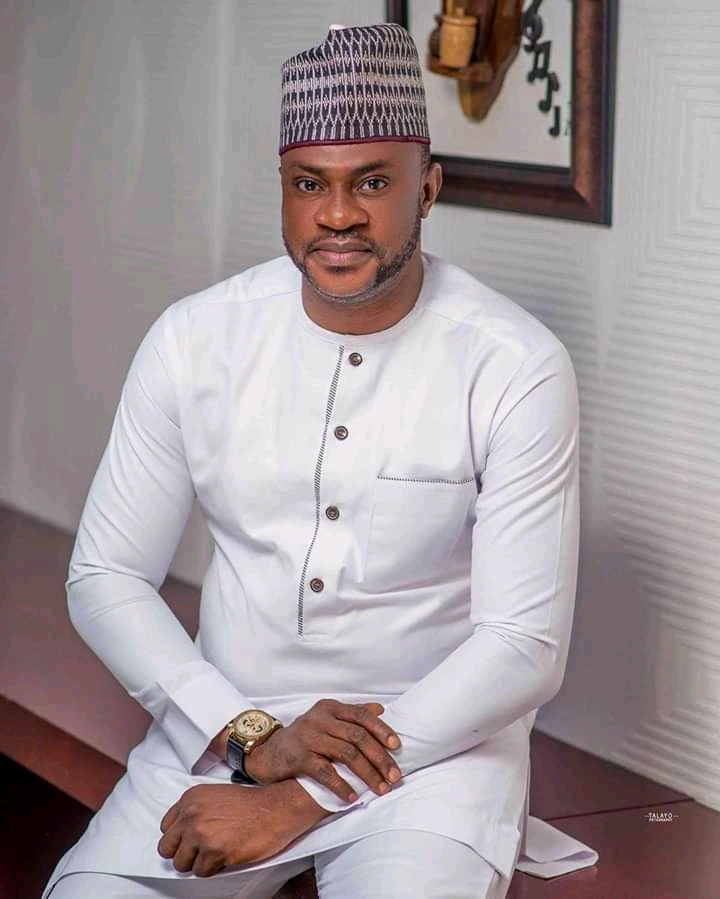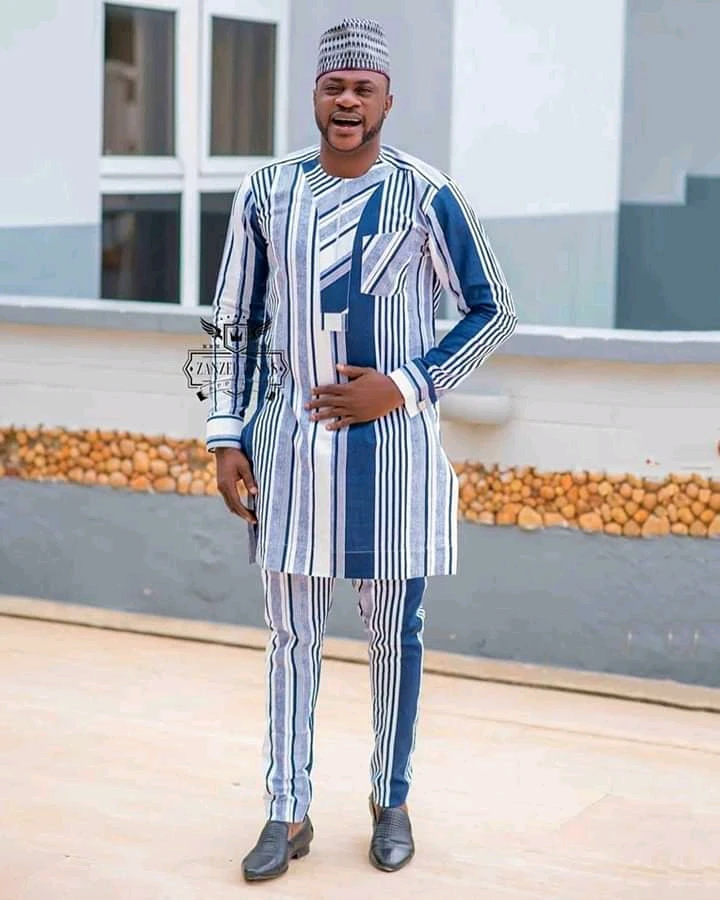 Today, Adekola has featured in numerous films and has remained a professional actor with numerous awards.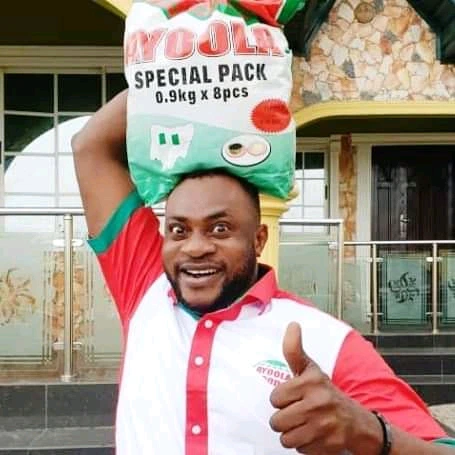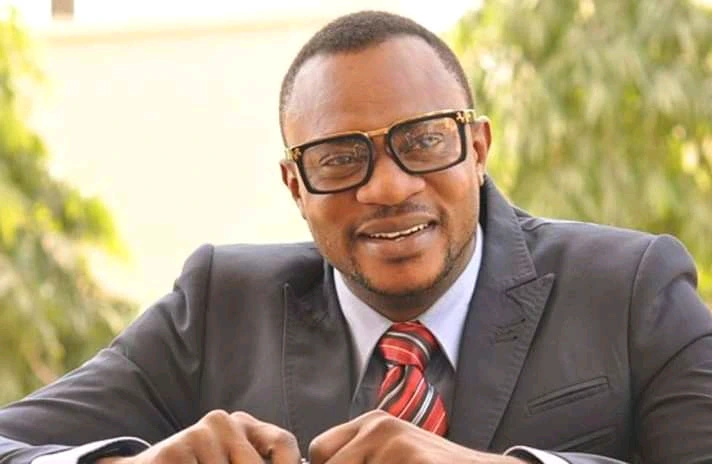 Odunlade is an ambassador to Goldberg. And in 2018, he became an ambassador to a real estate firm, Revolution Plus Property. Additionally, he was endorsed by Ayoola Foods in 2019.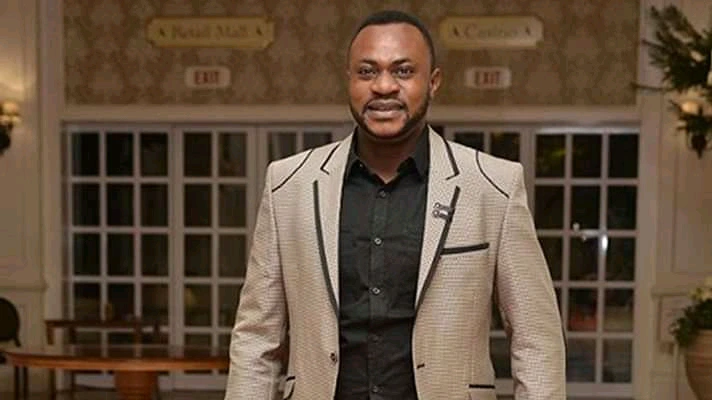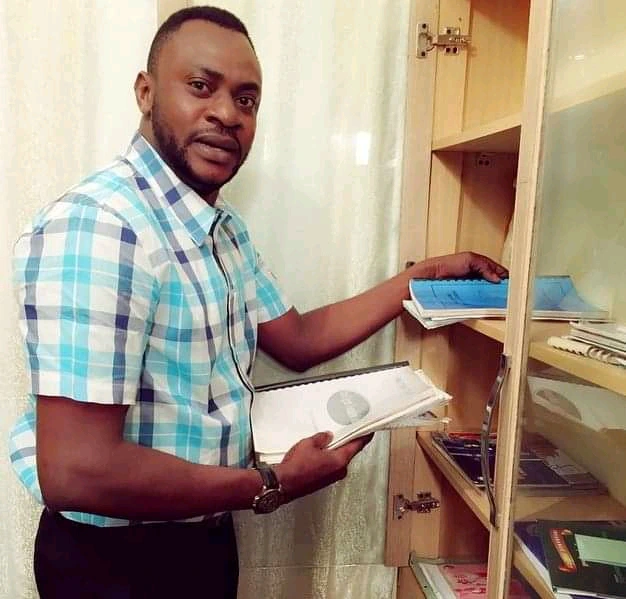 He is also the CEO and founder of Odunlade Adekola Film Productions (OAFP). It is a film school where upcoming actors and actresses receive professional trainings.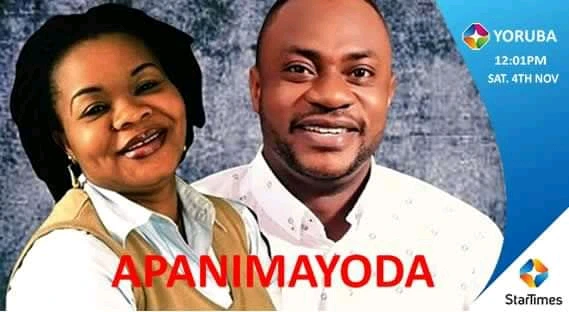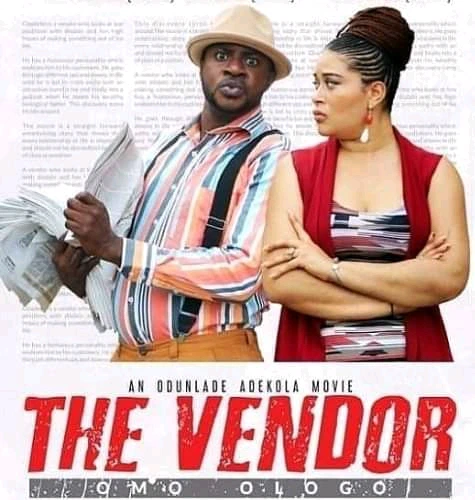 #3. Yemi Blaq
Yemi Olatunji Blaq popularly known as Yemi Blaq is a famous Nollywood actor, songwriter, film maker, model, television personality and a philanthropist. He was born on 19 May 1978 in Ondo State in the western part of Nigeria.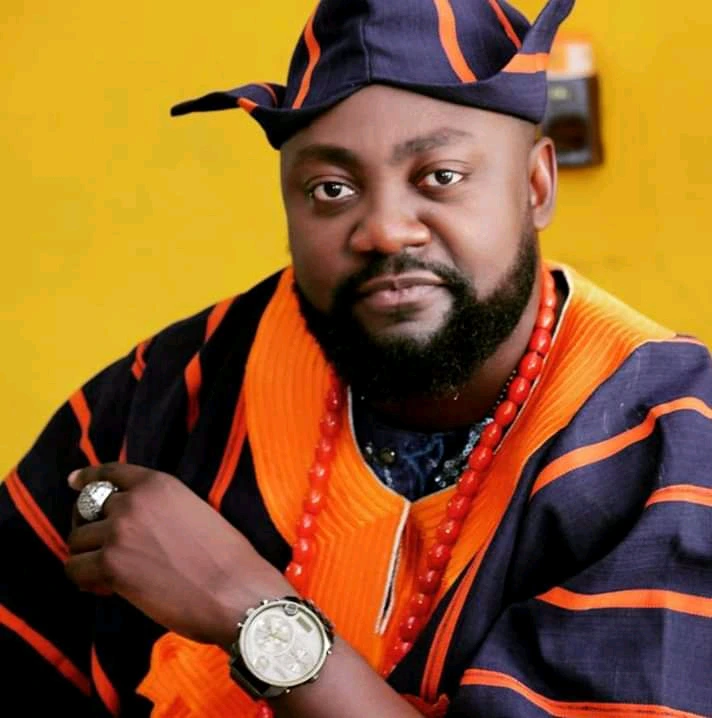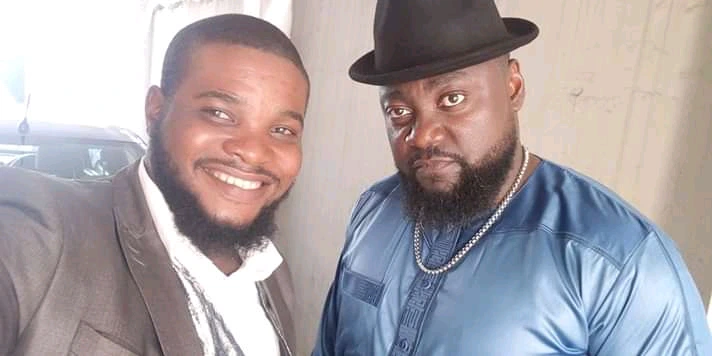 Yemi Blaq completed both his primary, secondary and tertiary education in Lagos, Nigeria. He started showing his great talent in acting right from his primary school days. In 2005 Yemi Blaq joined the Nigerian movie industry (Nollywood) after registering with the Actors Guild of Nigeria (AGN) Lagos State Chapter and started attending movie auditions in Lagos, Nigeria.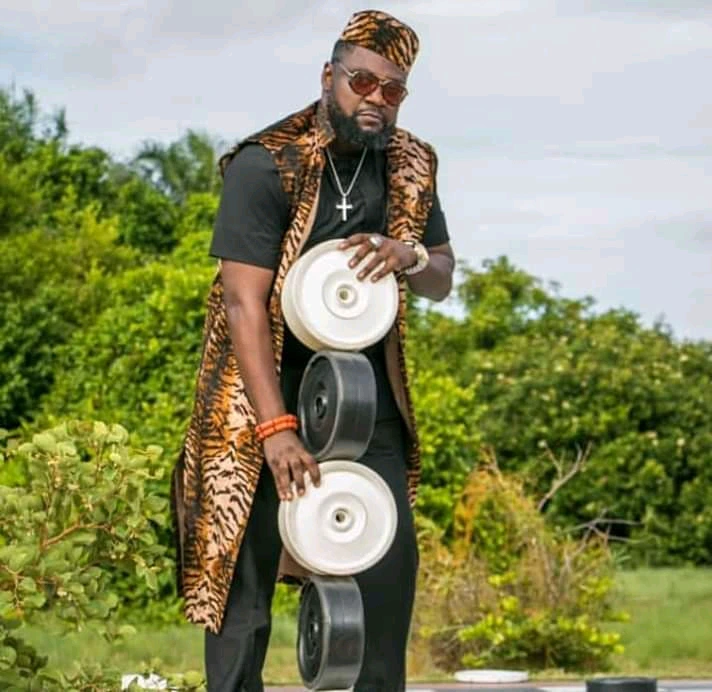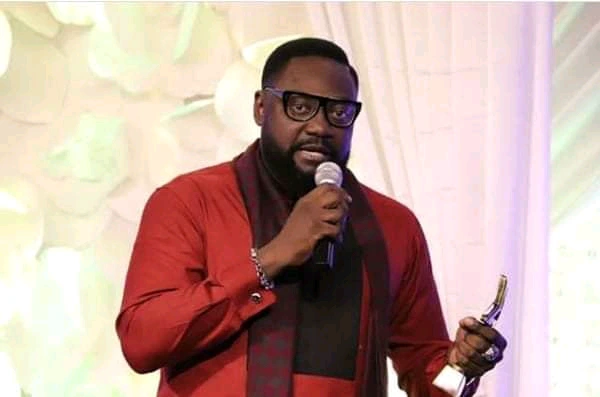 He rose to fame in 2005 after acting in the Nollywood blockbuster movie "Lost of Lust" alongside with Nollywood famous actress Mercy Johnson. Since then he has starred in several Nollywood movies and made several appearances in television drama series.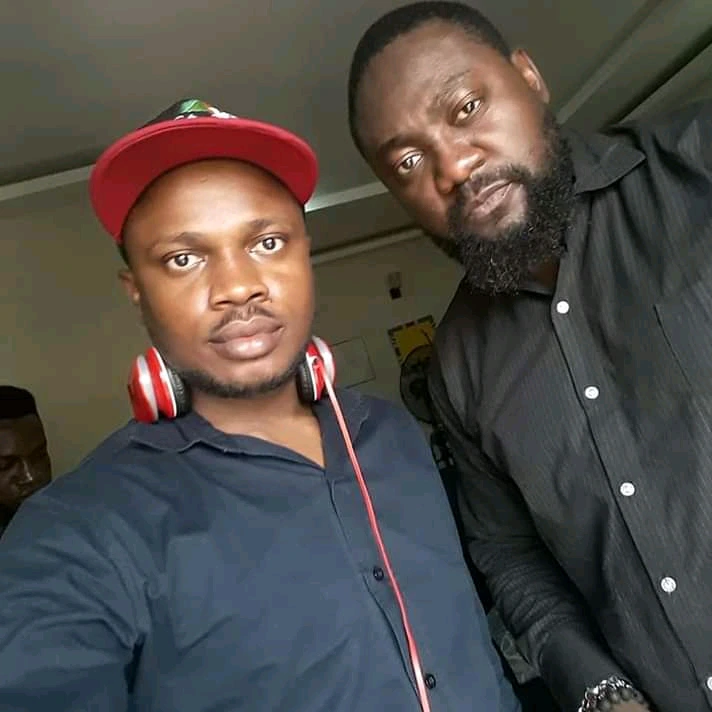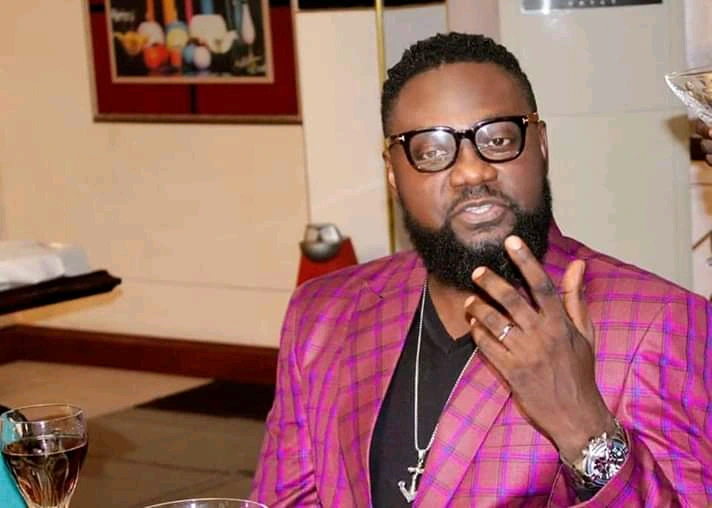 The Nollywood blockbuster movie "My Idol" which he acted as a lead character alongside with Nollywood famous actress Genevieve Nnaji won him the award for Best Actor in a Leading Role at the Africa Magic Viewers Choice Awards.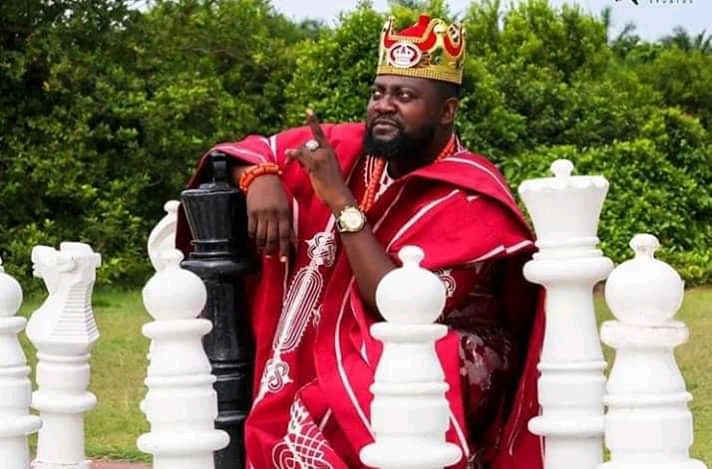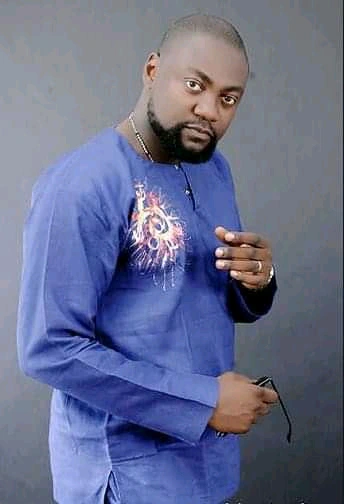 Yemi Blaq is currently married to Remi Ibinola Olatunji Blaq. His wife Remi Ibinola is a talented writer and has written many stories for Nollywood movies in which Yemi Blaq has acted as lead character.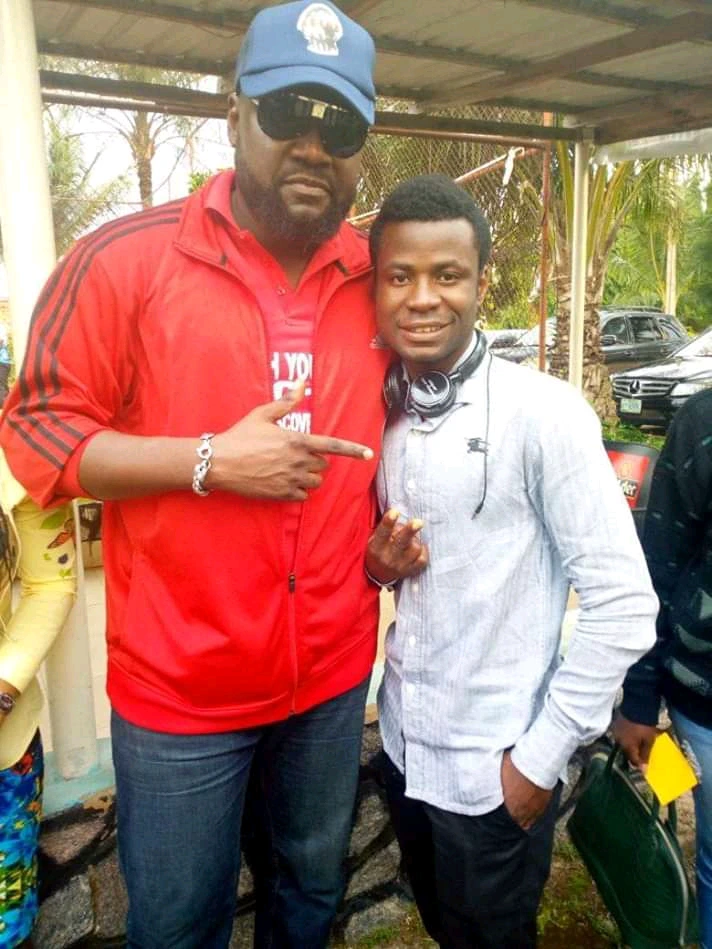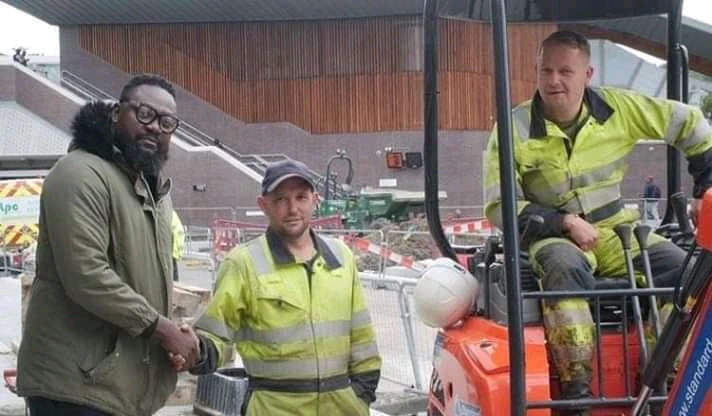 Yemi Blaq has acted in over 200 Nollywood movies.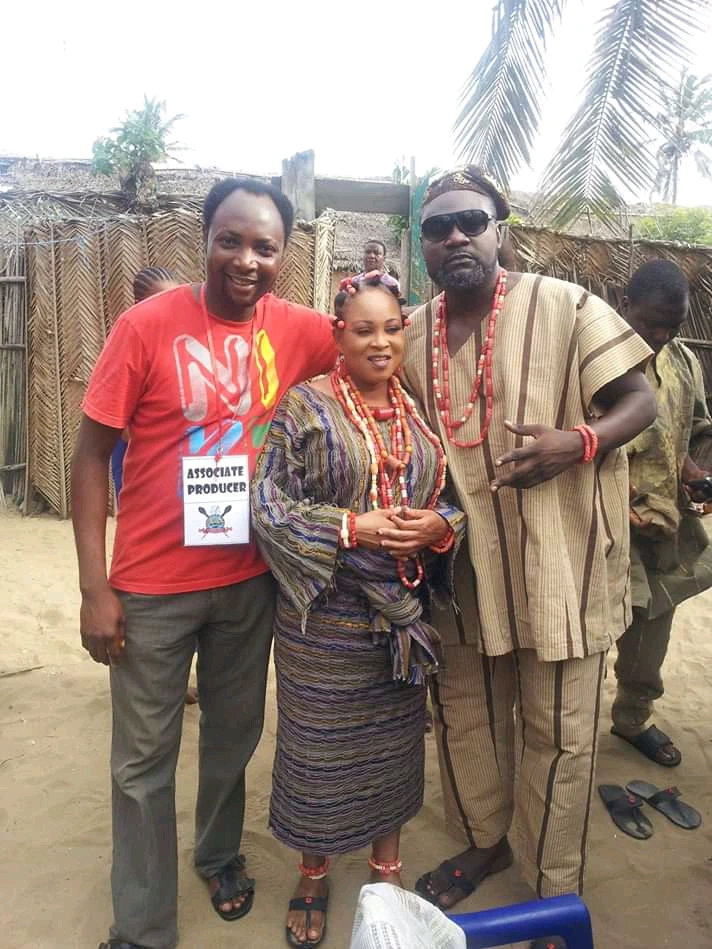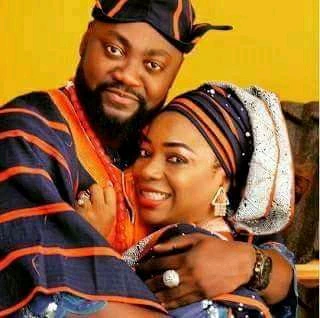 Yemi Blaq has won several movie awards which include Best Actor of the Year at the City People Entertainment Awards, Best Actor in a Leading Role at the Africa Magic Viewers Choice Awards and Most Promising Actor in Nigeria at the Africa Movie Academy Awards.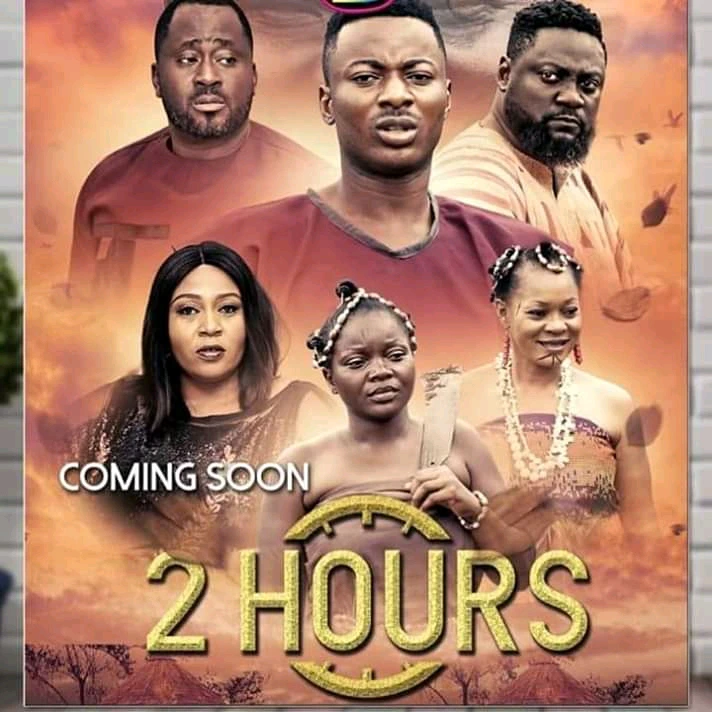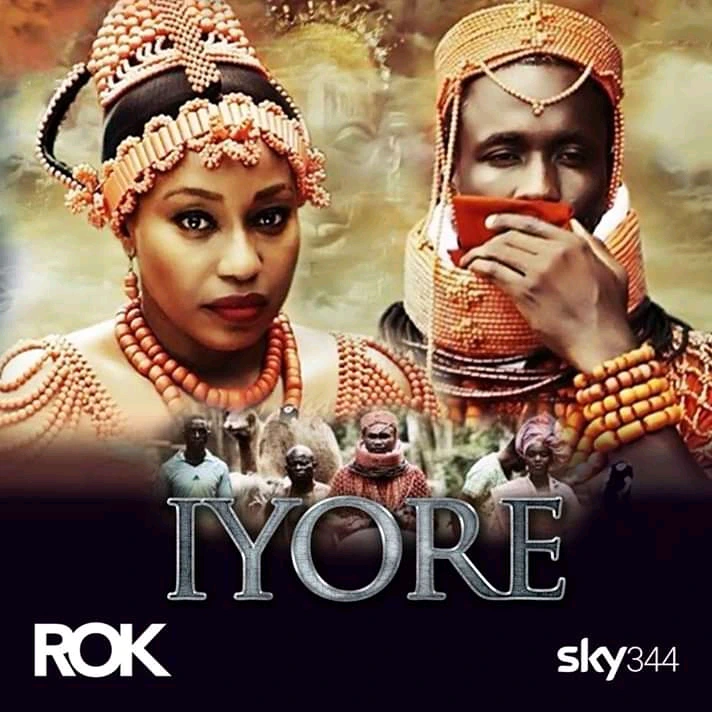 #4. Abayomi Alvin
Abayomi Alvin is an award winning Nigerian actor, content creator, Screenwriter and model born on June 20, 1993.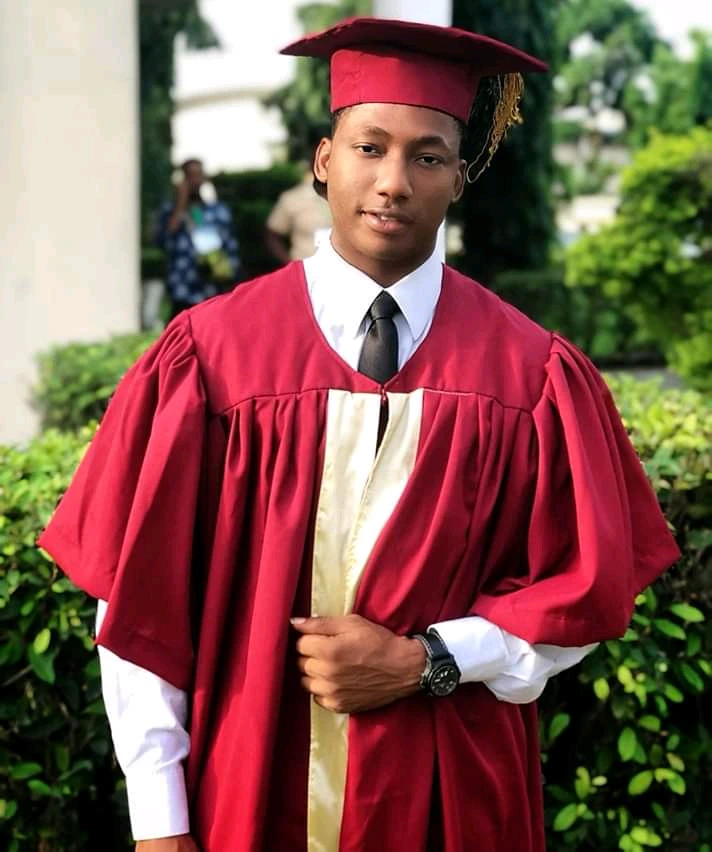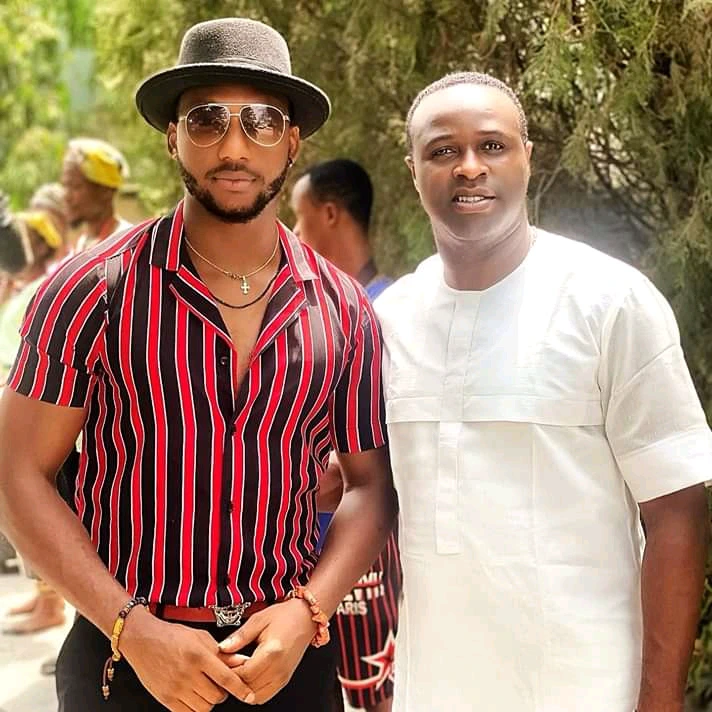 Abayomi originally hails from Ekiti State.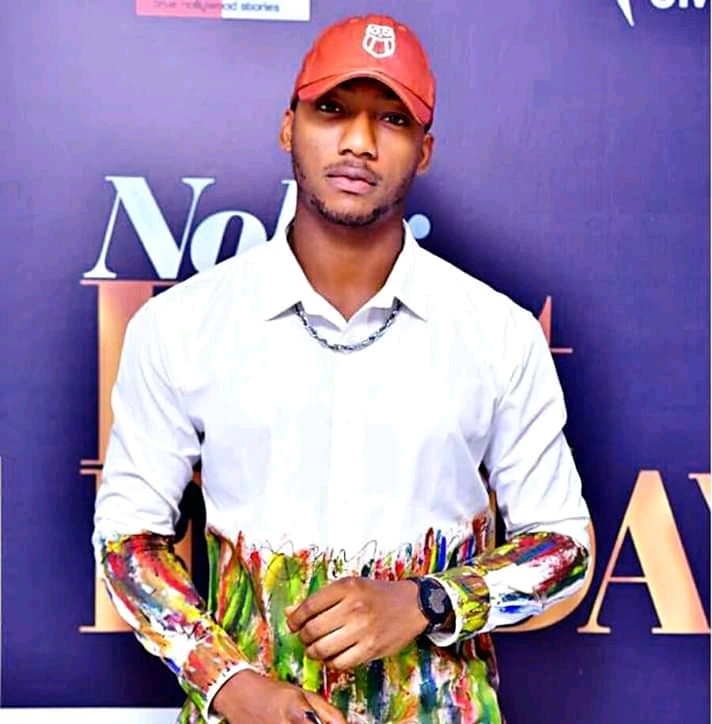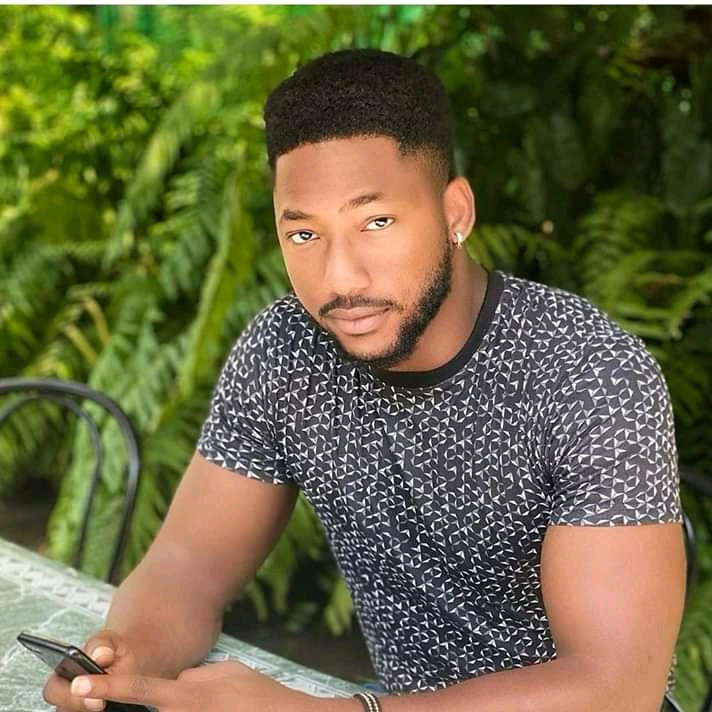 He obtained a degree in Sociology and Anthropology at the Obafemi Awolowo University, Ile Ife, Osun State.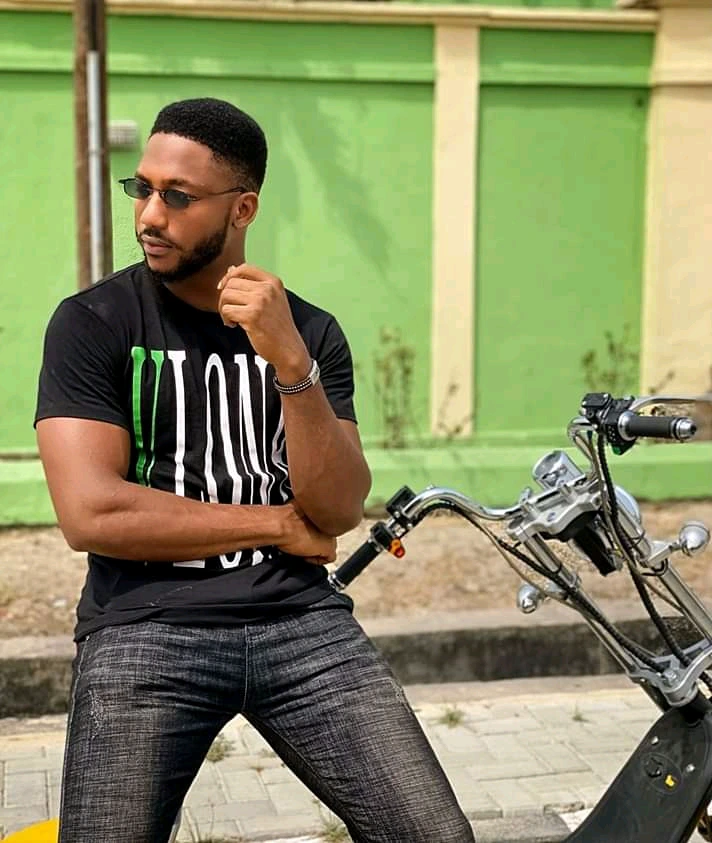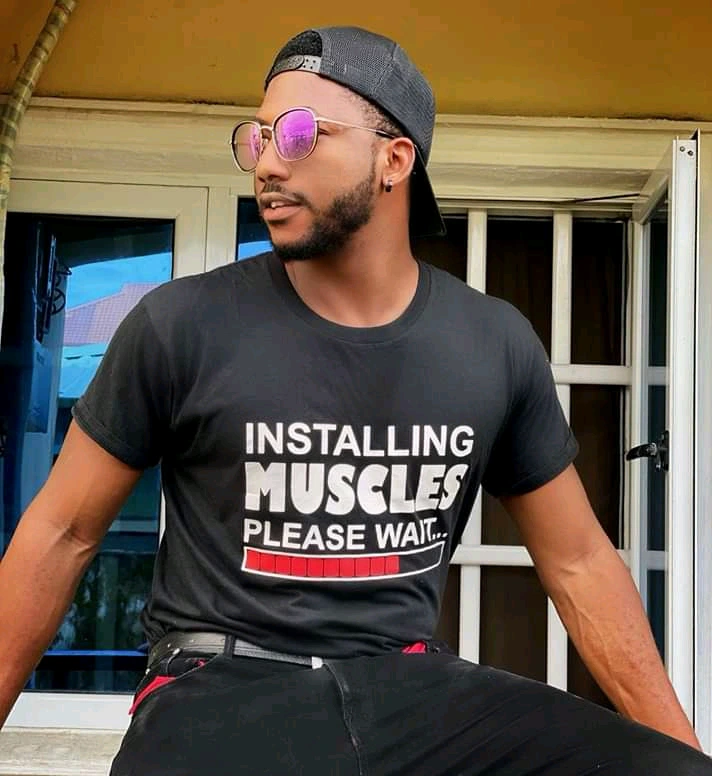 Abayomi Alvin had passion for acting at a very tender age and at 17, he got enrolled for a two month acting course which was organized by his church.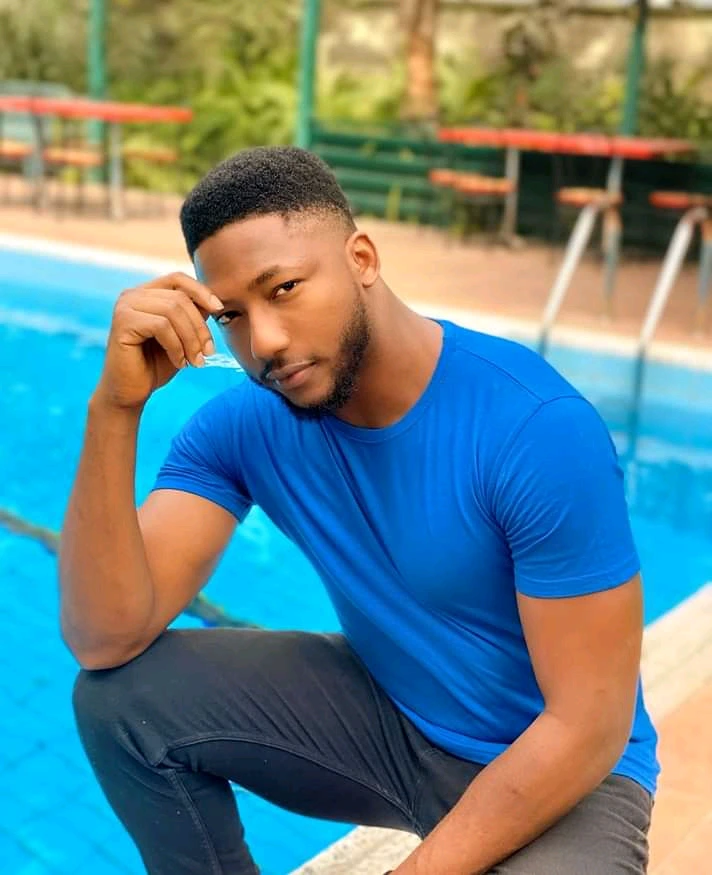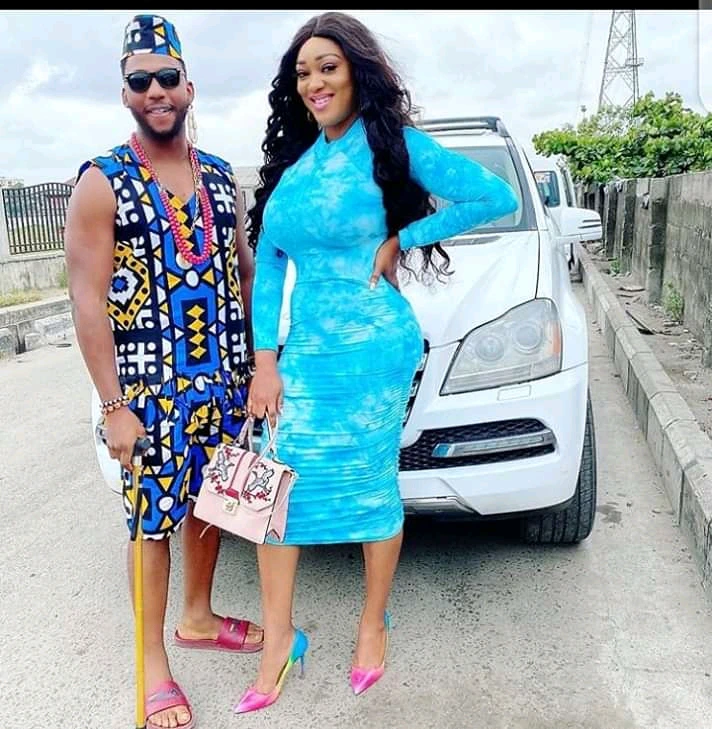 He came through professionally at the age of 19.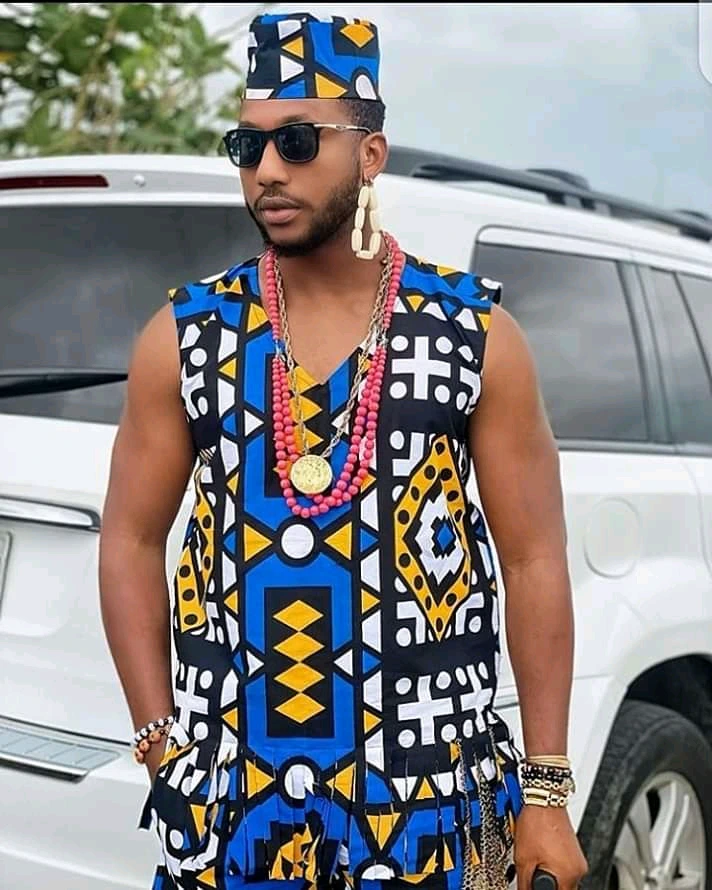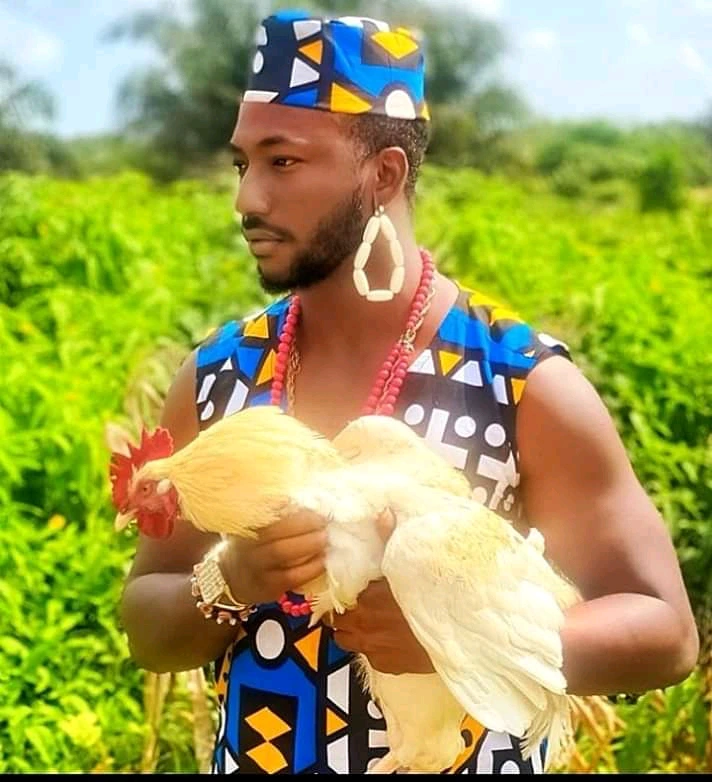 He also started modelling in 2010 and in 2011 he won the pageant, Mr. Ideal Osun State. He also competed at the national level "Mr Ideal Nigeria" in 2012, which he also emerged winner.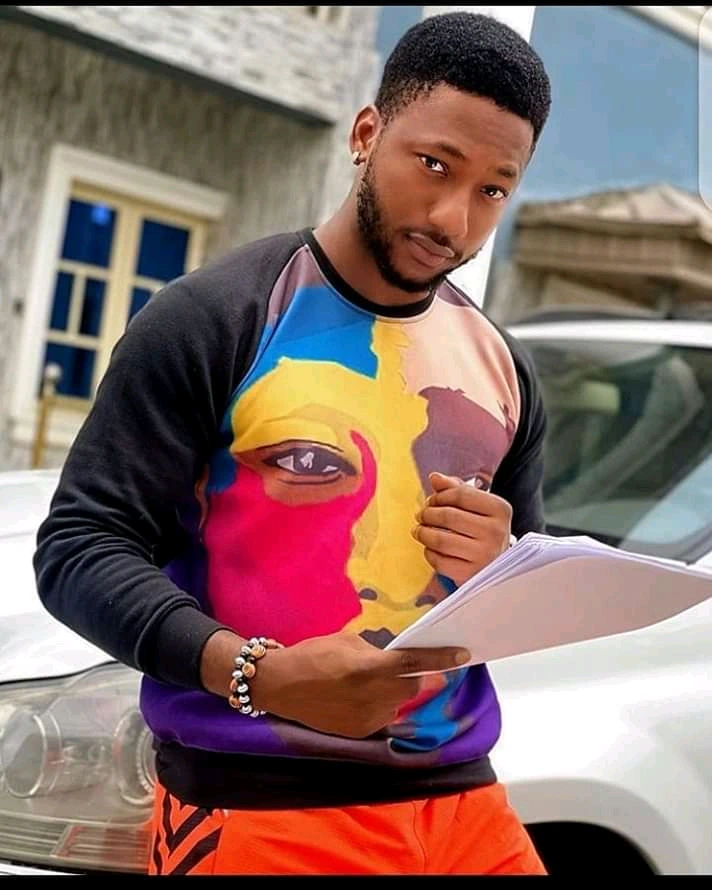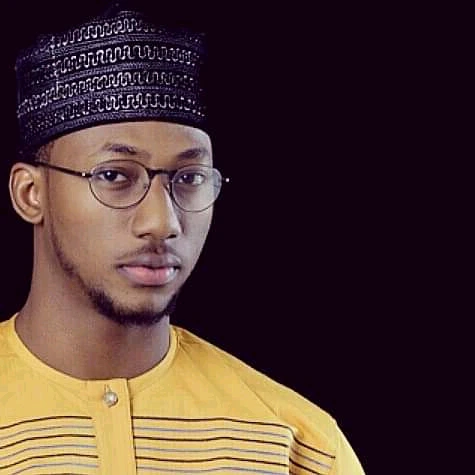 Ever since he came to limelight, he has walked various runway shows such as Music Meets Runway (2013) and ICM Fashion show (2015), featured in various shoots for numerous top designers and also shot various commercials for top brands in Nigeria which include the likes of Orbit Gum, Lumos, Fidelity Bank, Big Brother Nigeria and many others.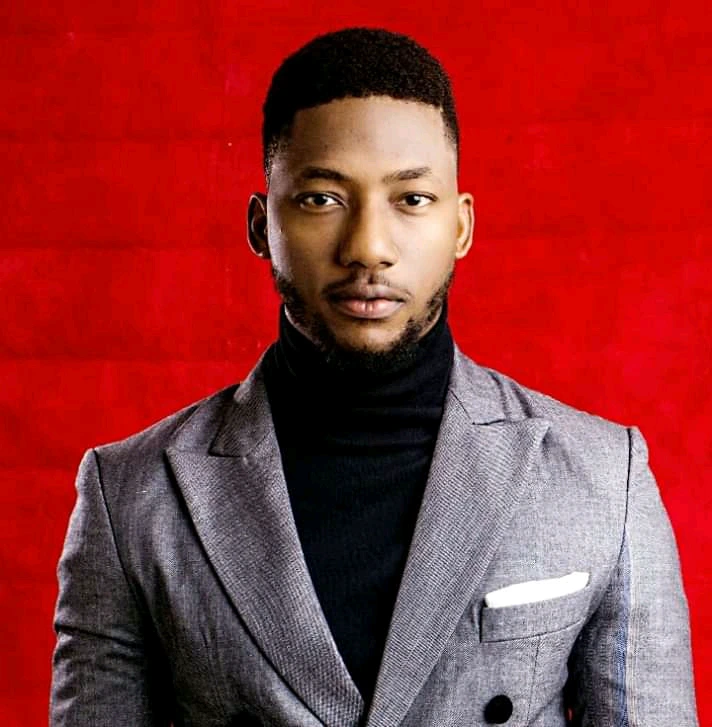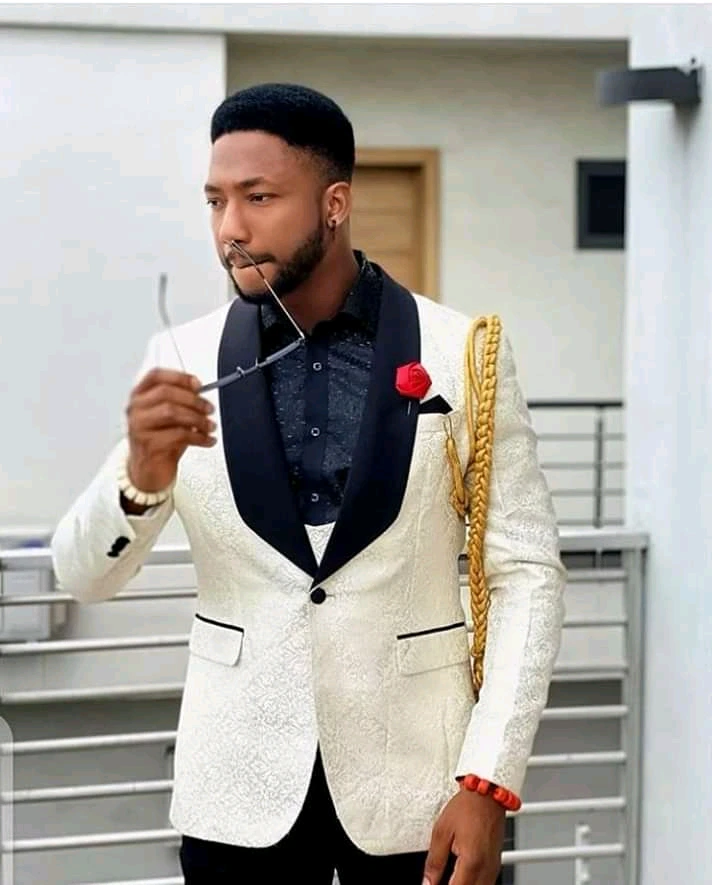 He got his first role in the movie "Collateral War" starring alongside, John Dumelo and Yvonne Jegede.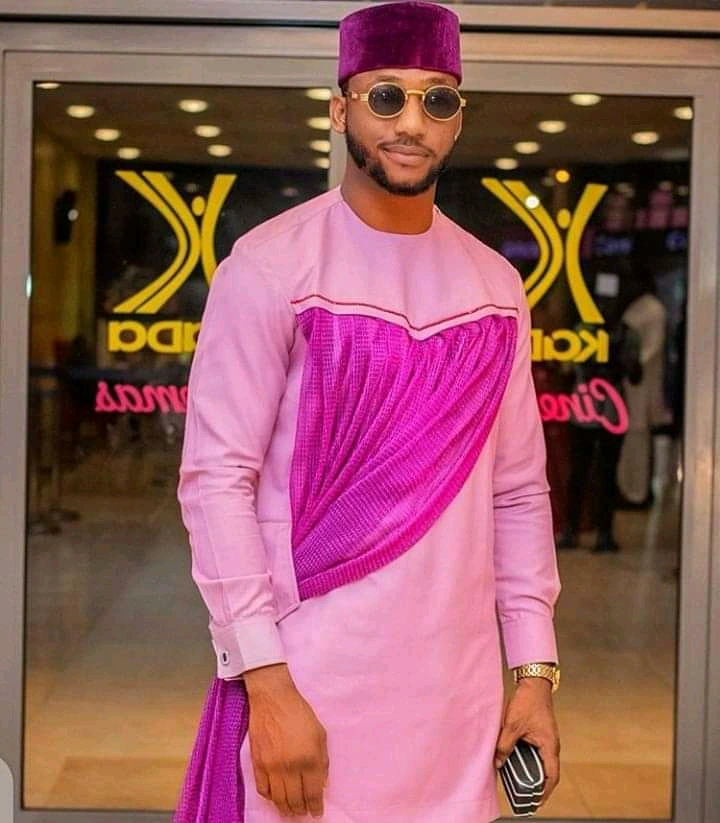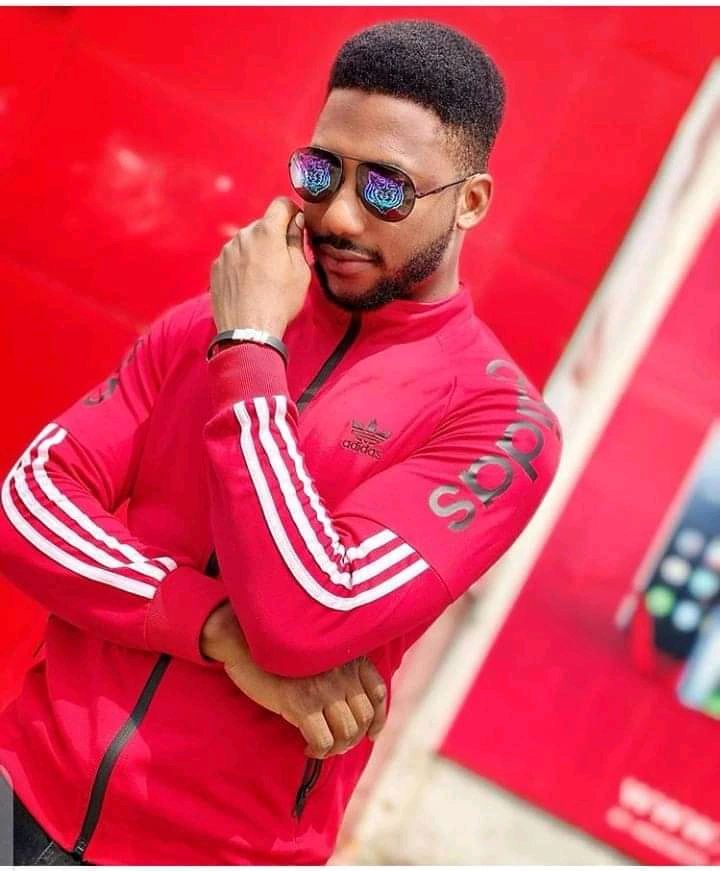 Alvin is well known for his roles such as Hakeen in "Girl Next Door", Oladele aka Spatacus in "You, Me and the Guys", Kpoi-Kpoi in "Mentally".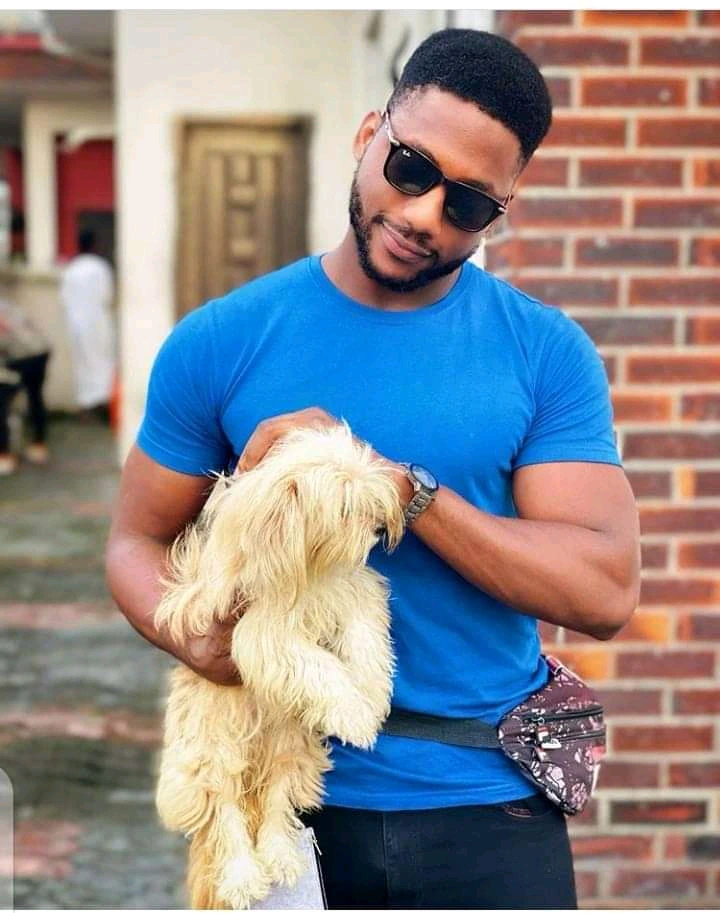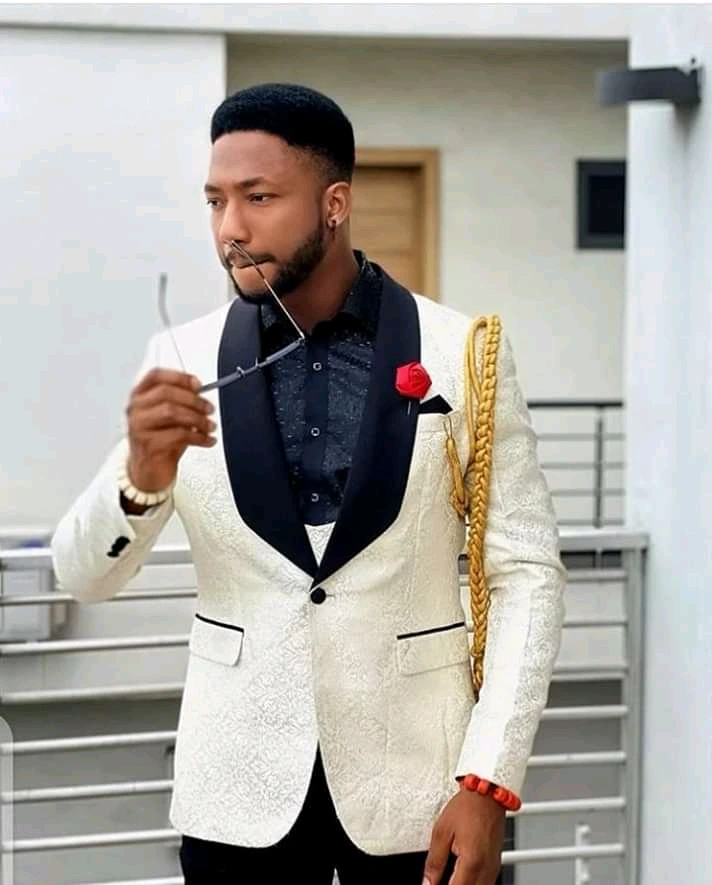 He is also known for his roles in TV series such as Sewedo on :Jemeji" and Austin in "Jenifa's Diary".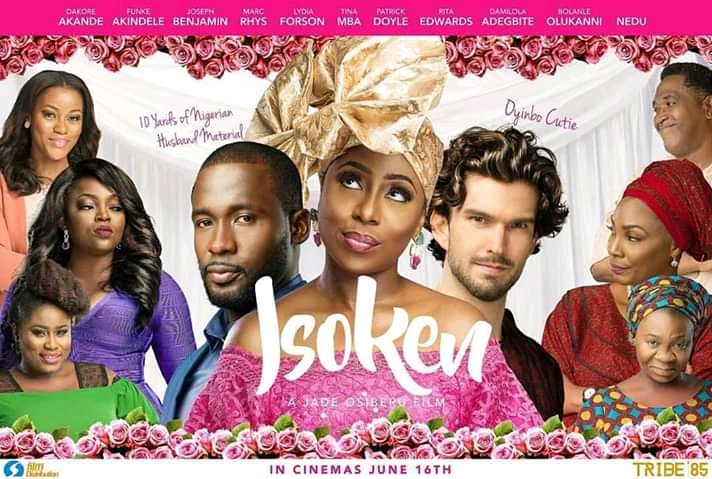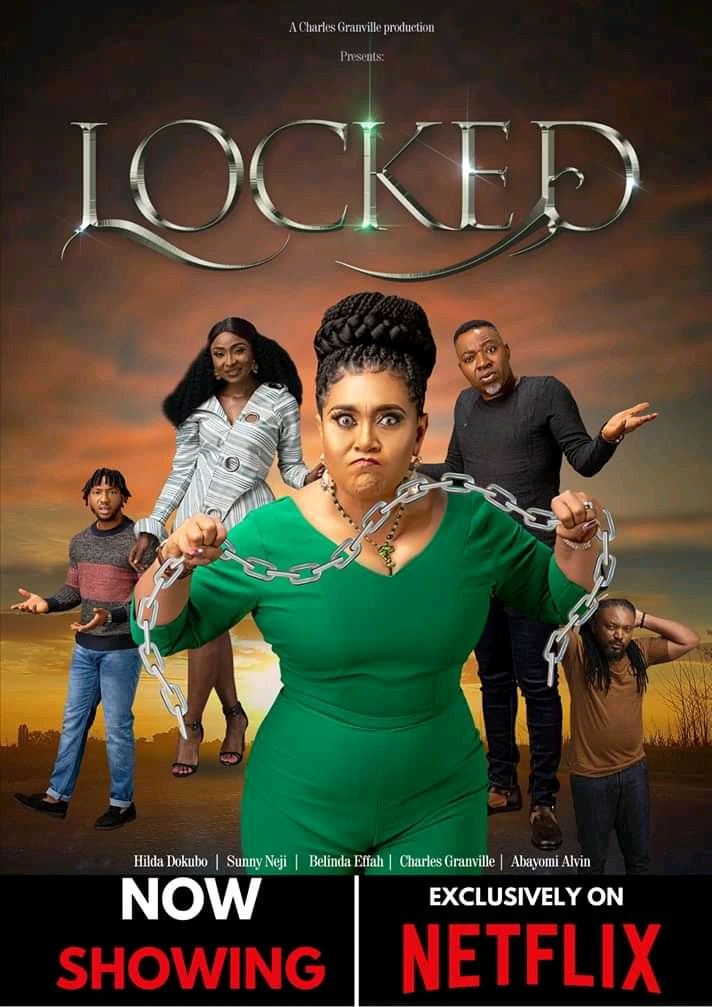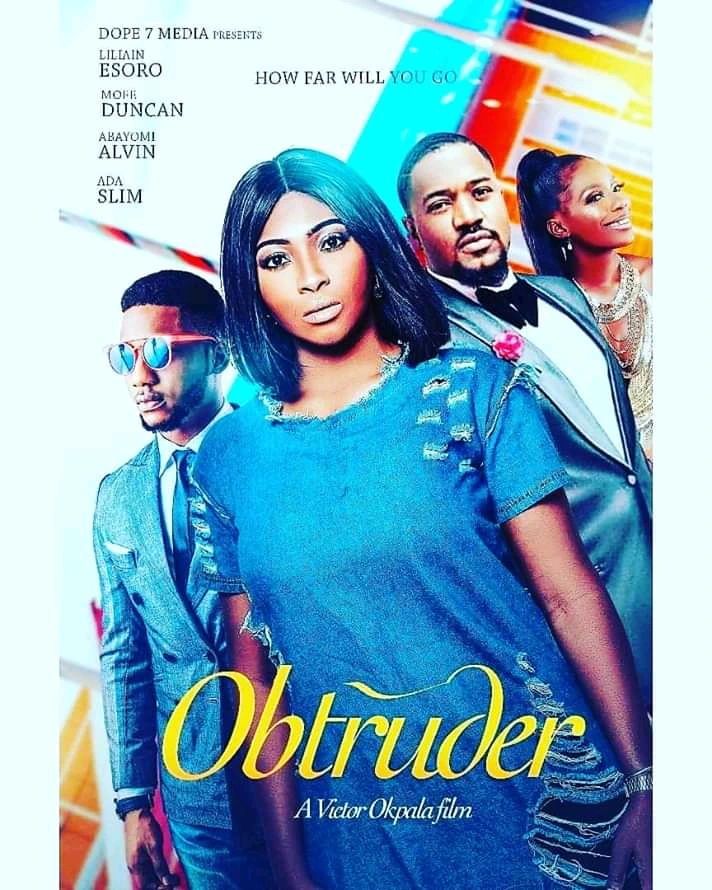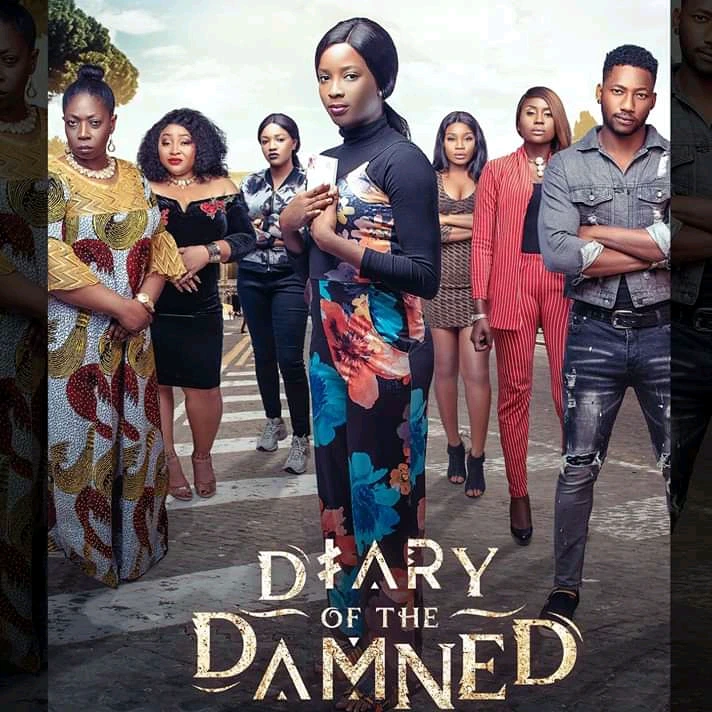 #5. Tope Tedela
Tope Tedela was born in Lagos, Nigeria, although he is a descent of Ekiti State.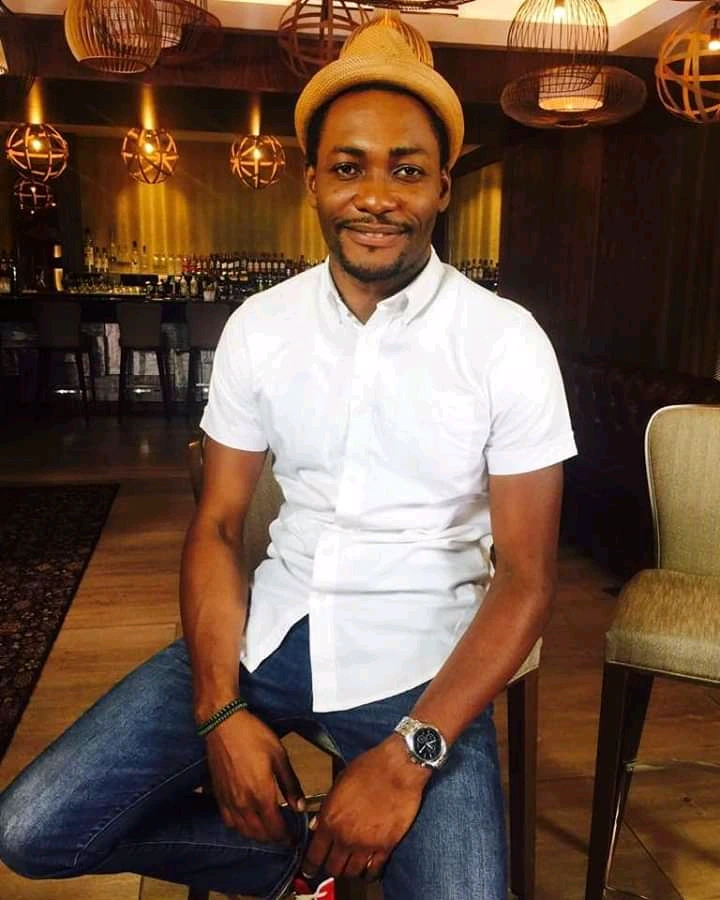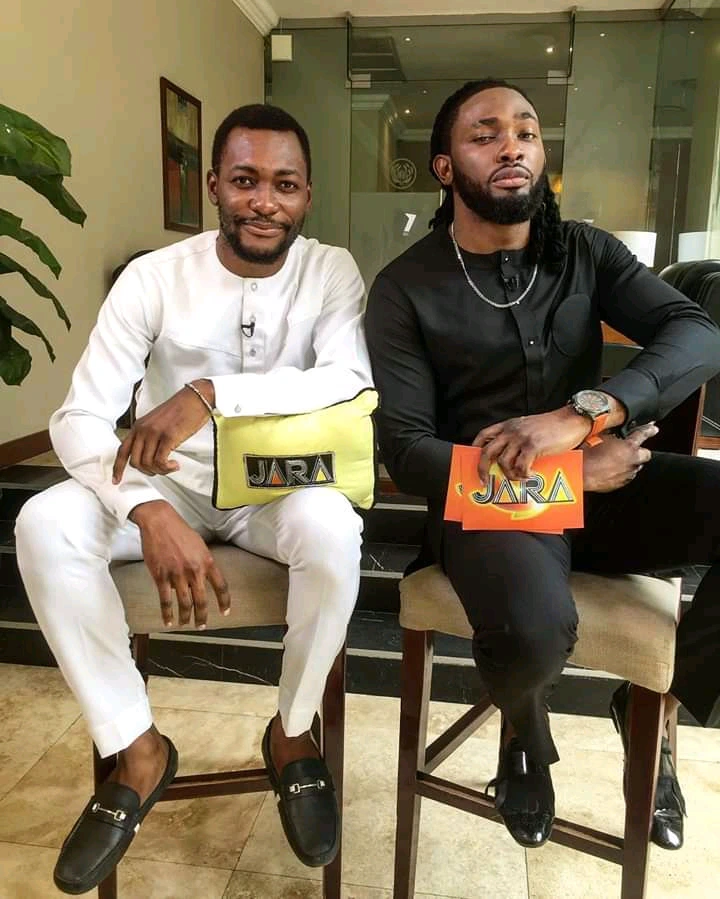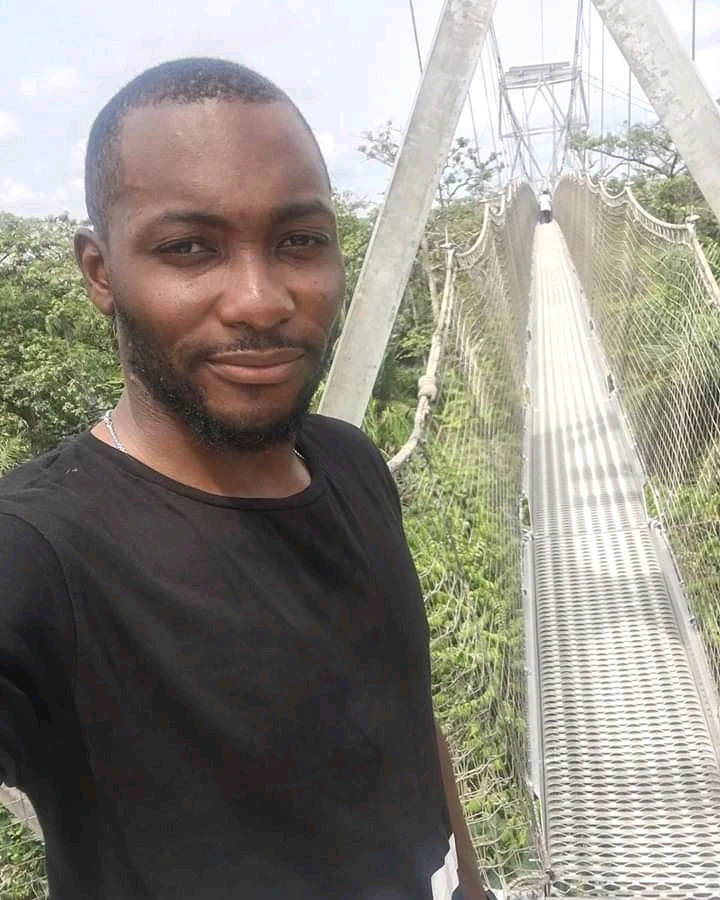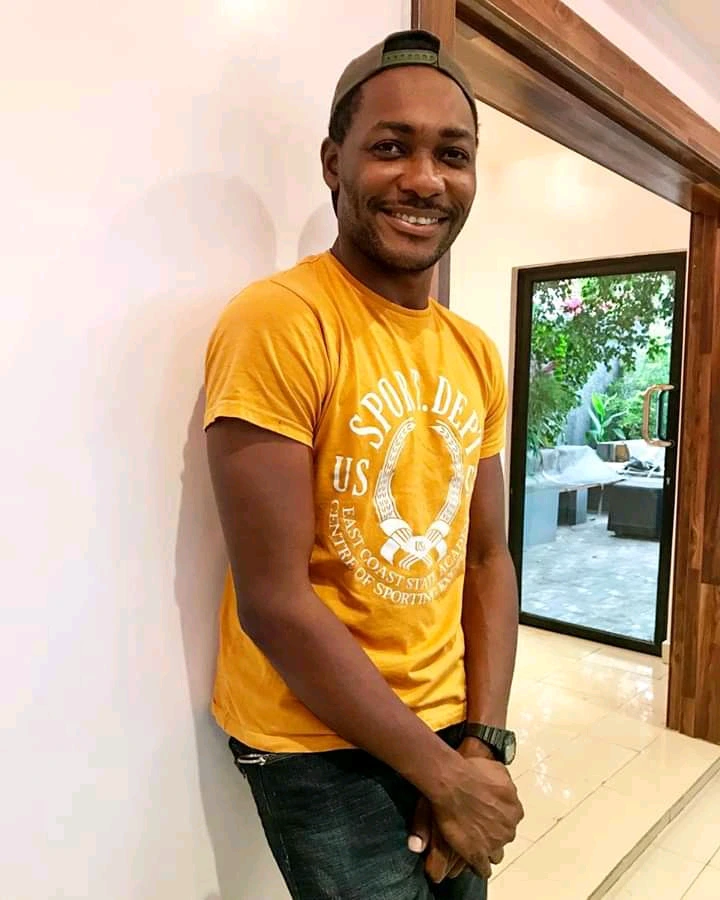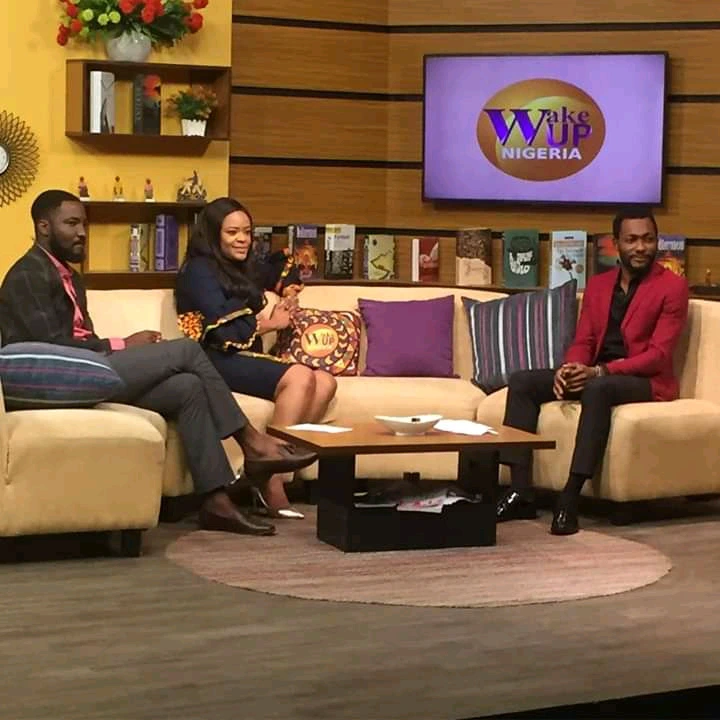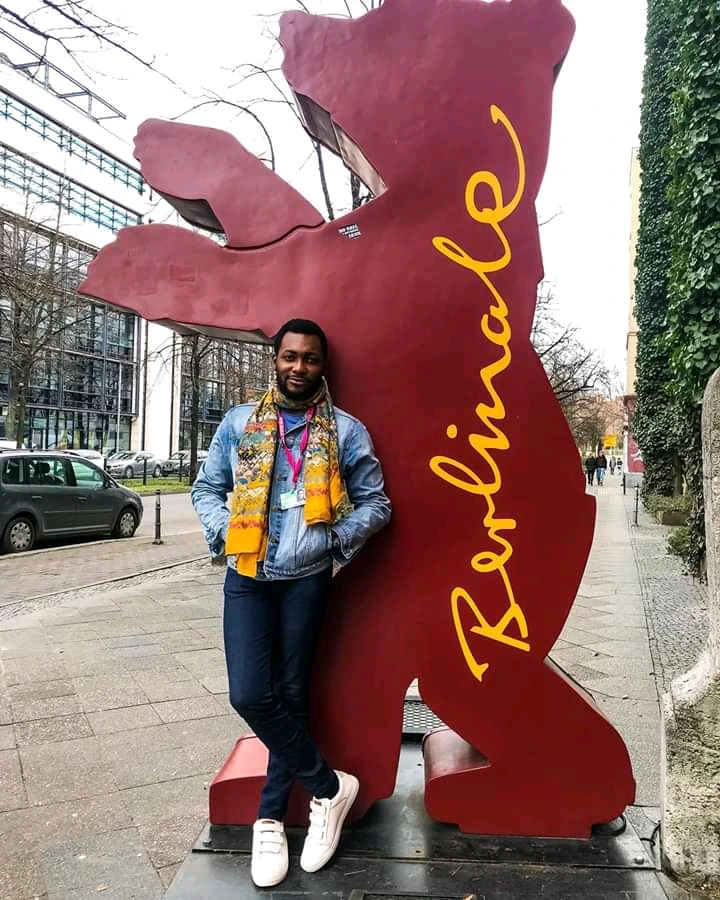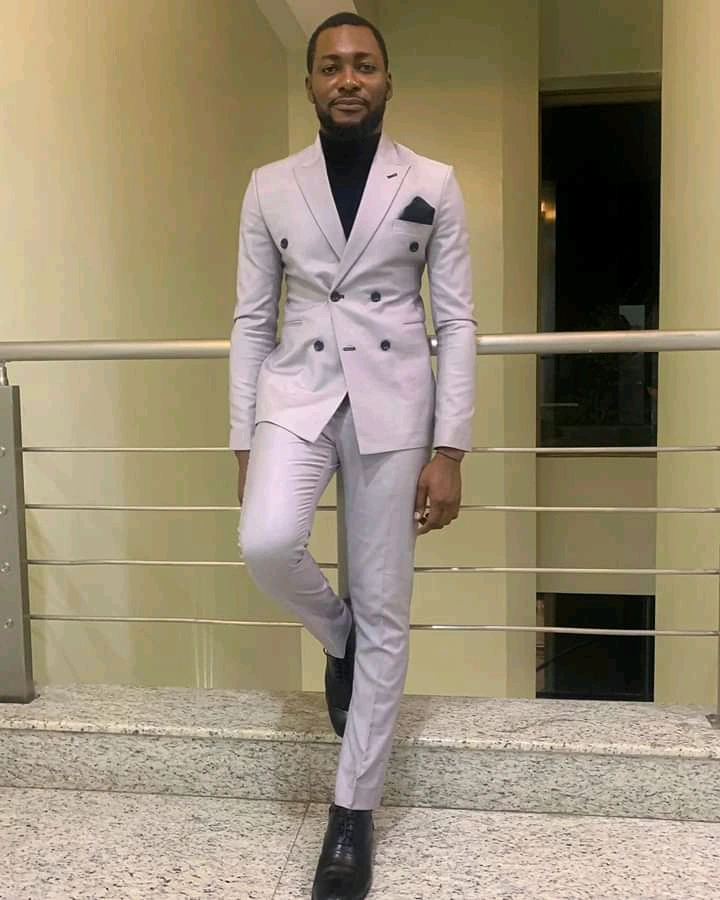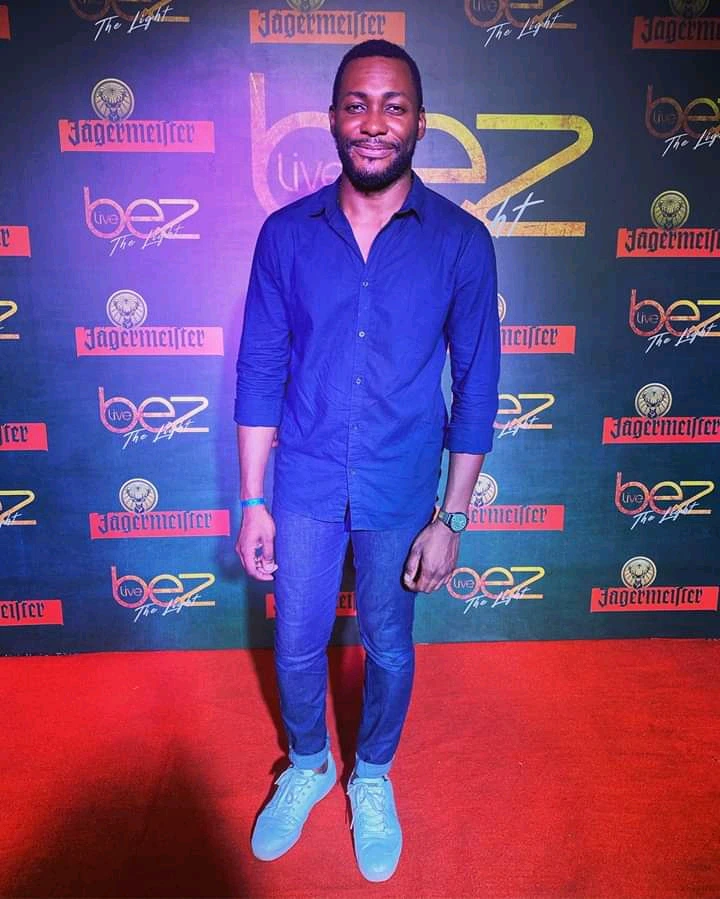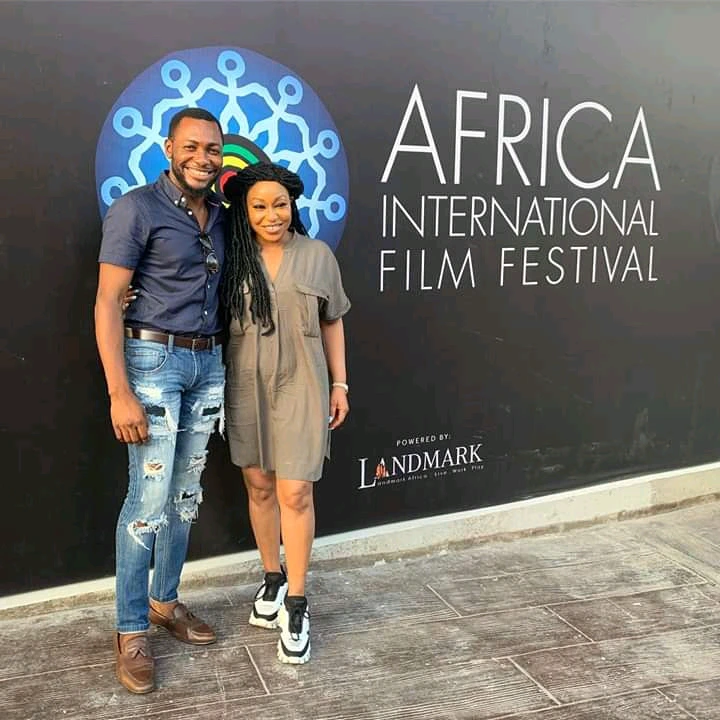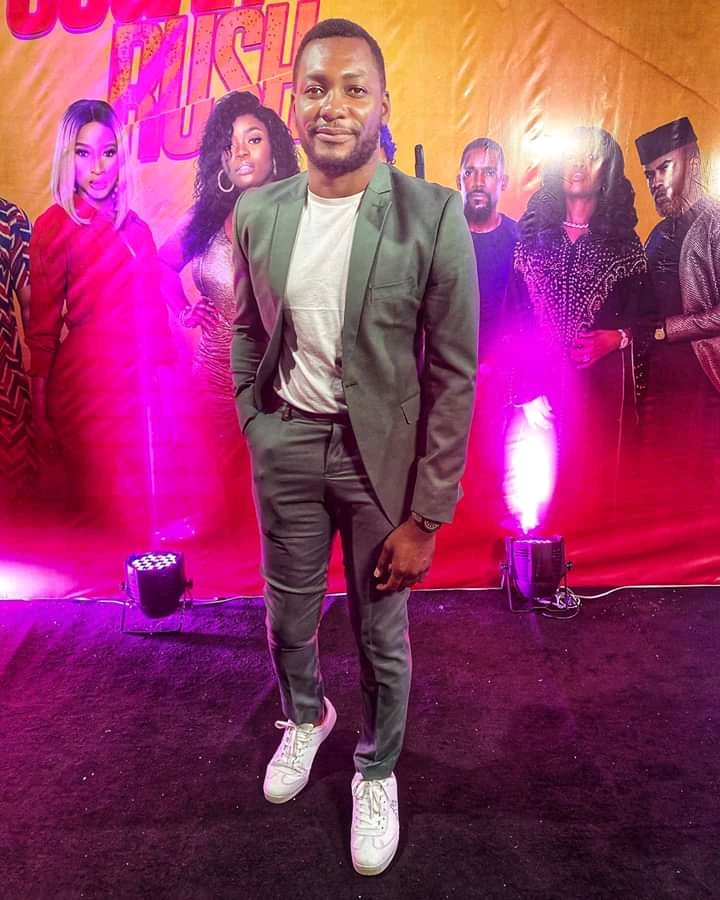 His foray into professional acting begun when he was cast as Julian on Popular TV Drama Edge of Paradise (2006) directed by Greg Odutayo while he was attending University of Lagos, Nigeria. He went on to feature in Twisted (2007), a film directed by Niyi Towolawi. After a hiatus to complete his degree in Mass Communication at University of Lagos, he returned and has appeared in several productions, on screen and on stage. In 2012, He took acting classes at Film Factory in Lagos and that same year he was cast as in the leading role of Lala for the action-drama A Mile From Home. His portrayal of Lala in the drama A Mile From Home (2013) won him Best Actor In A Drama at the 2nd Africa Magic Viewers' Choice Awards (AMVCA) held in March 2014. On stage, he has appeared in Ola Rotimi's Man Talk, Woman Talk (2011-2012) and his screen credits include roles in Tweeters (2012); award-winning films Awakening (2013) directed by James Omokwe, and Moses Inwang Torn (2013). Tedela will also star in Supernatural thriller film In My Father's House directed by famed director Jimi Odumosu and the drama Apostates, both in post production. His filmography also includes: Cyanide (A Silent Short Film), Emerald (2013), Heaven (2013), The Hurrying Man (2013), and more.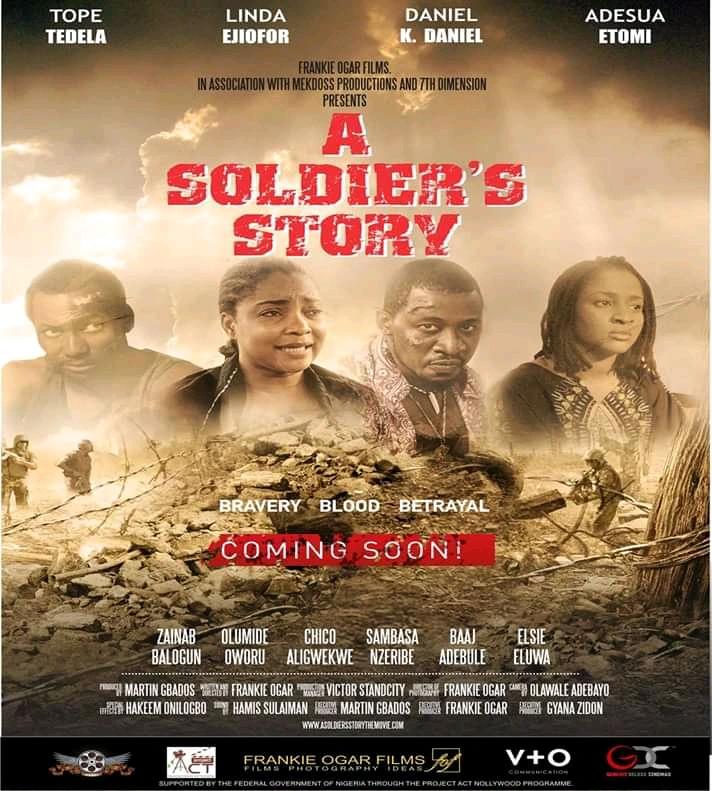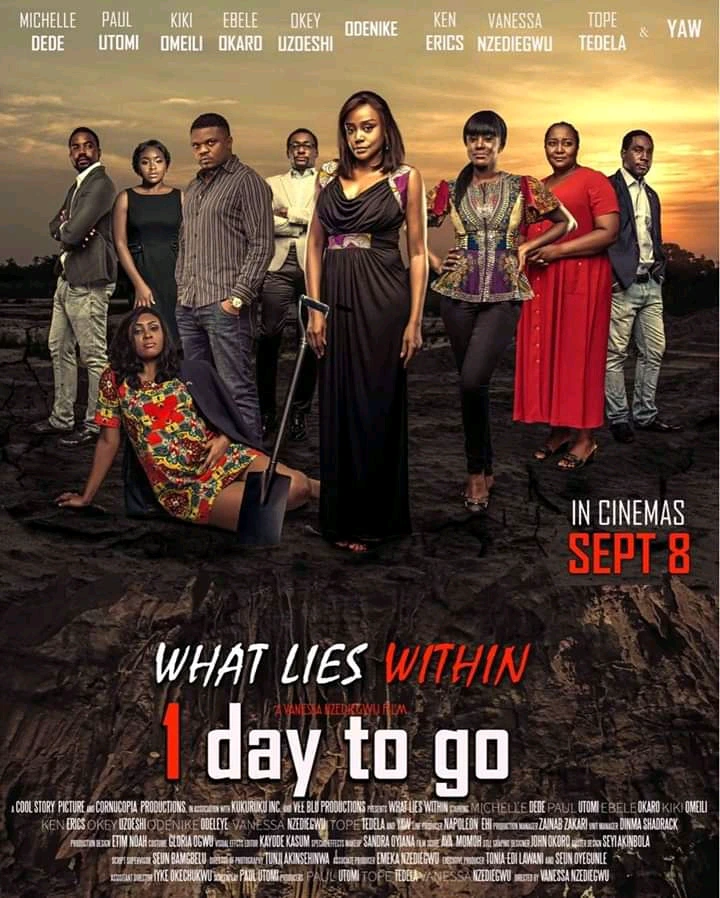 #6. Jimoh Aliu
Jimoh Aliu , MFR, born November 11, 1939, is a Nigerian dramatist, sculptor, film writer, playwright and director.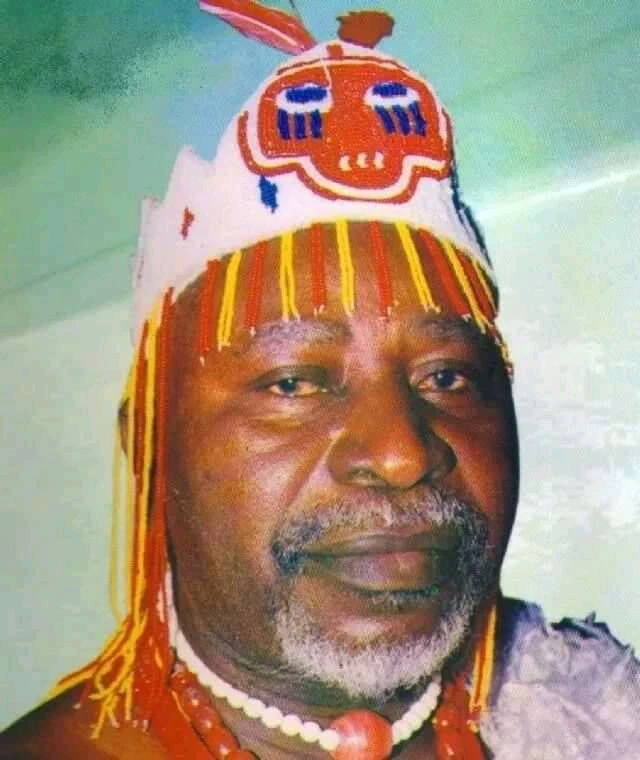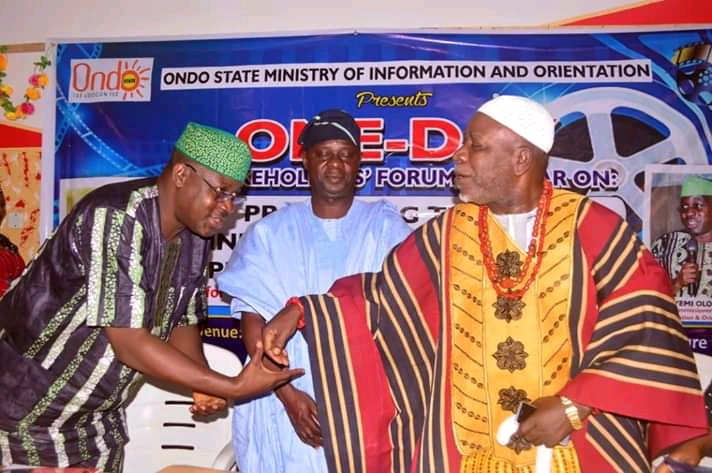 He was born on November 1939 at Oke-Imesi, a city in Ekiti State southwestern Nigeria.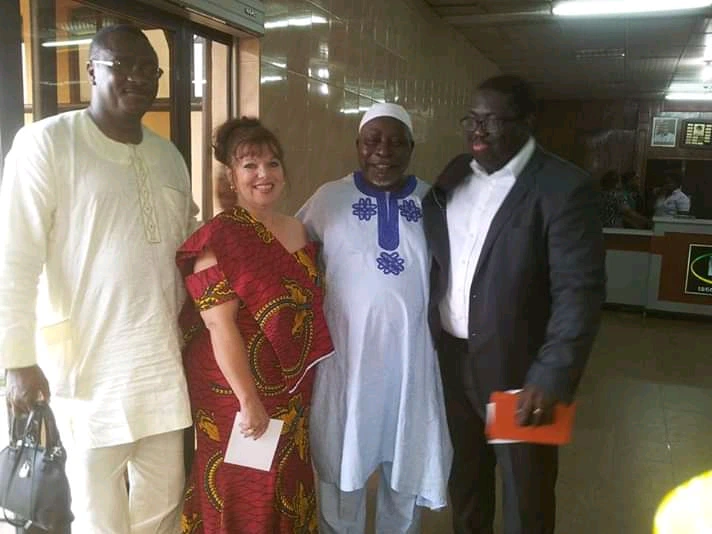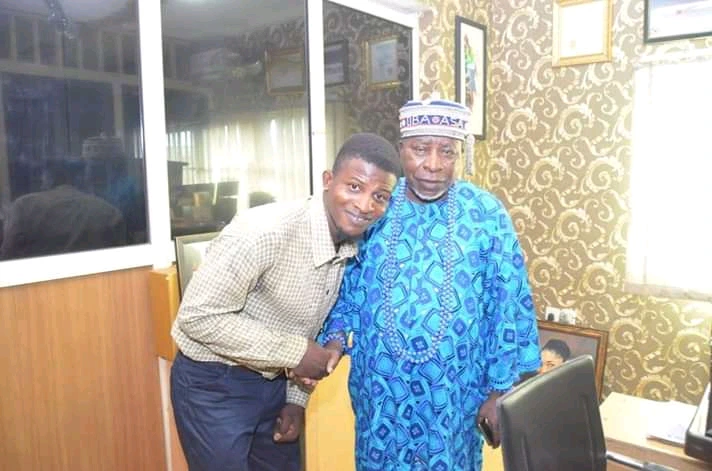 His father, Aliu Fakoya is an Ifa priest who hails from Oke-Imesi Ekiti but is mother hails from Iloro-Ekiti.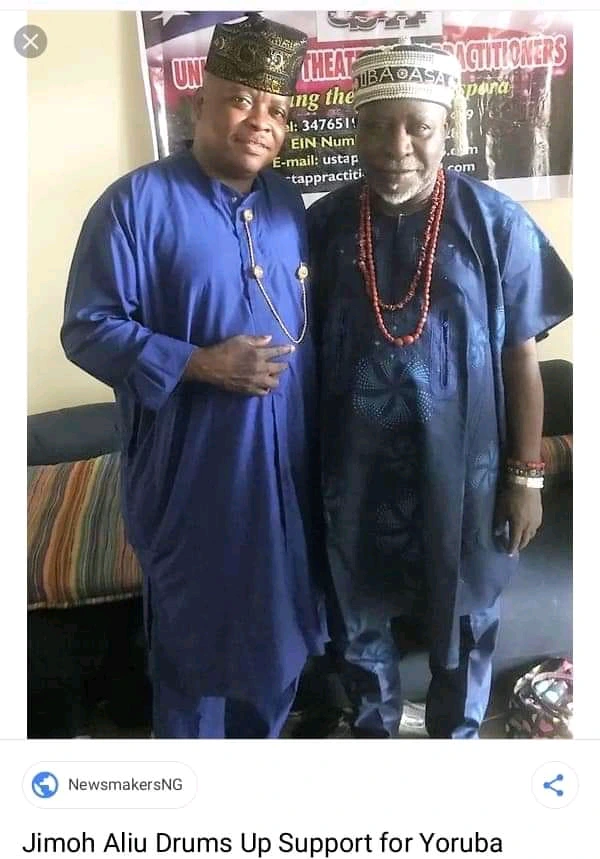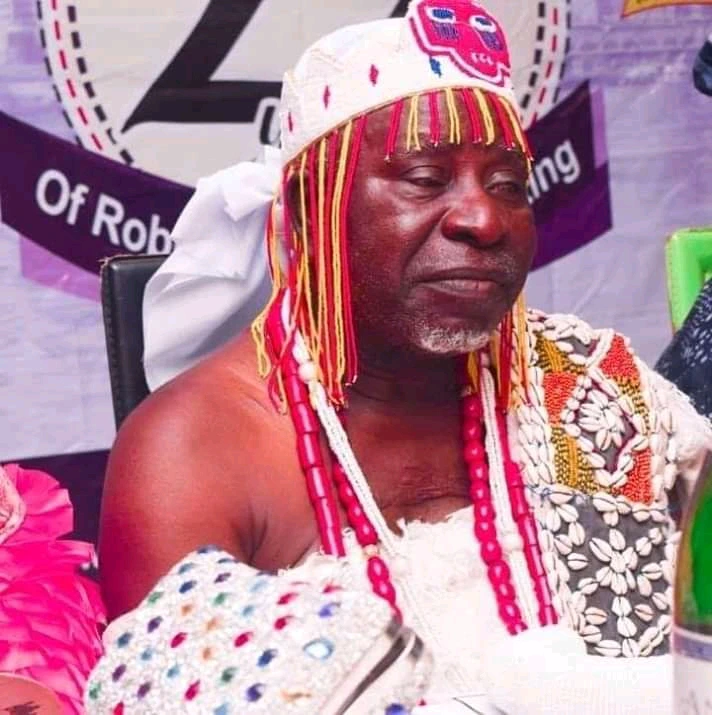 He began acting in 1959 when Akin Ogungbe , a Nigerian veteran dramatist visited his hometown, the same year he joined the Akin Ogungbe theatre group where he gained some experience in drama. In 1966, after he spent seven years with the Ogungbe troupe, he established "Jimoh Aliu Concert Party", a group based in Ikare in Ondo State southwestern Nigeria.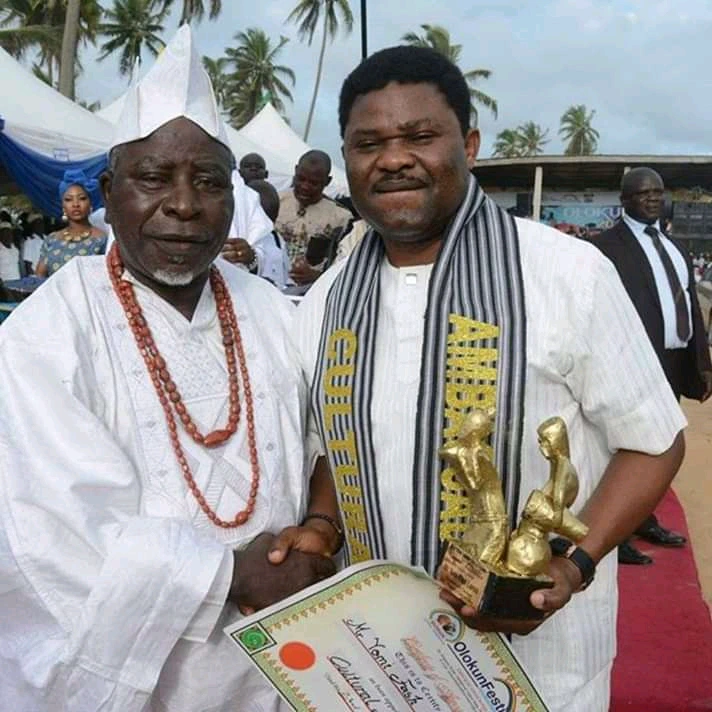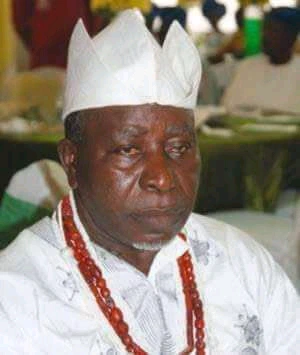 He later joined the Nigerian Army in 1967 but retired in 1975 with the aim of focusing on drama as well as promoting independent artist under the platform of Jimoh Aliu cultural group. He had produced several television drama series such as Iku Jare Eda Yanpan yanrin and Fopomoyo that featured king Sunny Ade.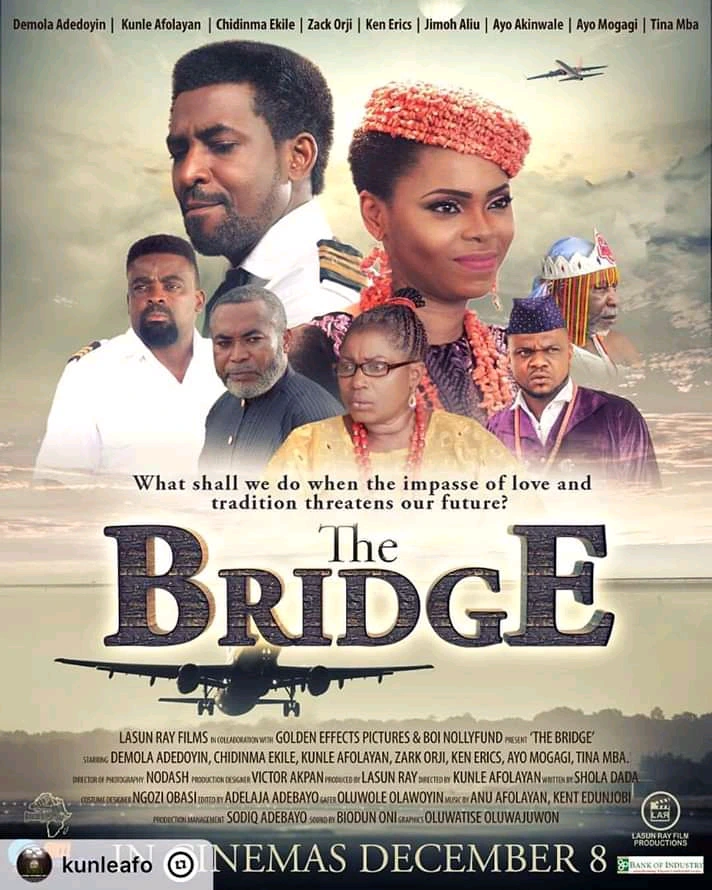 #7. Falz the bahd guy
Folarin Falana popularly known by his stage name as Falz or Falz the bahd guy is a fastest rising Nigerian comic artiste, singer, songwriter, recording artiste, stage performer, actor and a philanthropist. He was born on 27 October 1990 in Lagos State in the western part of Nigeria.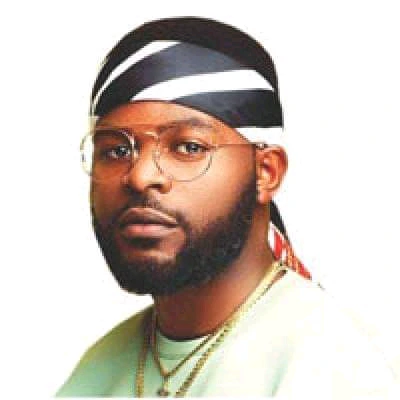 Falz is originally from Ekiti State in the western part of Nigeria but grew up in Lagos, Nigeria. Falz is the son of popular Senior Advocate of Nigeria, Femi Falana SAN. He began his music career way back in his secondary school days after forming a music group known as "The School Boys" where he developed his love and passion for music.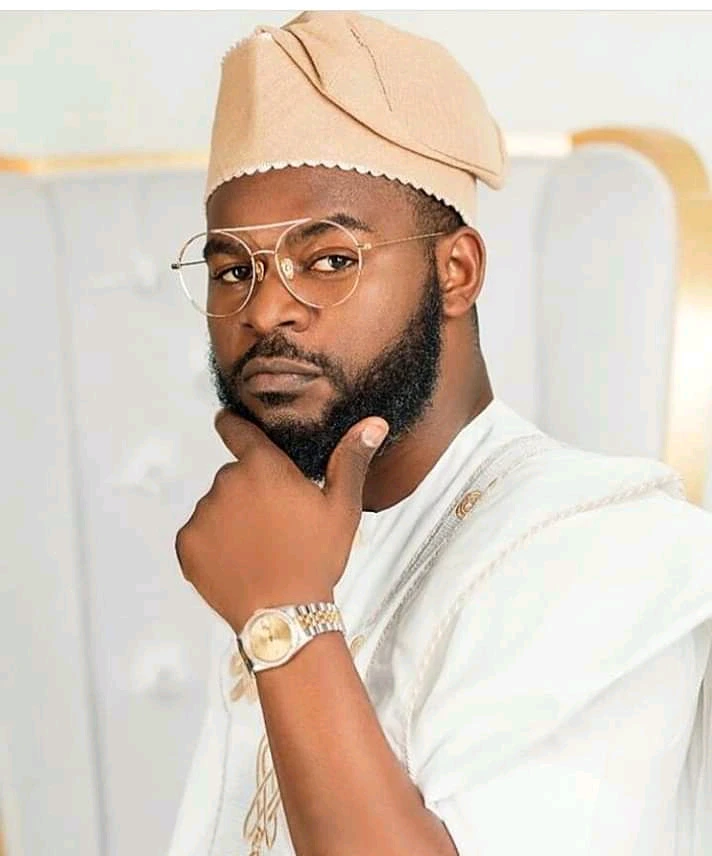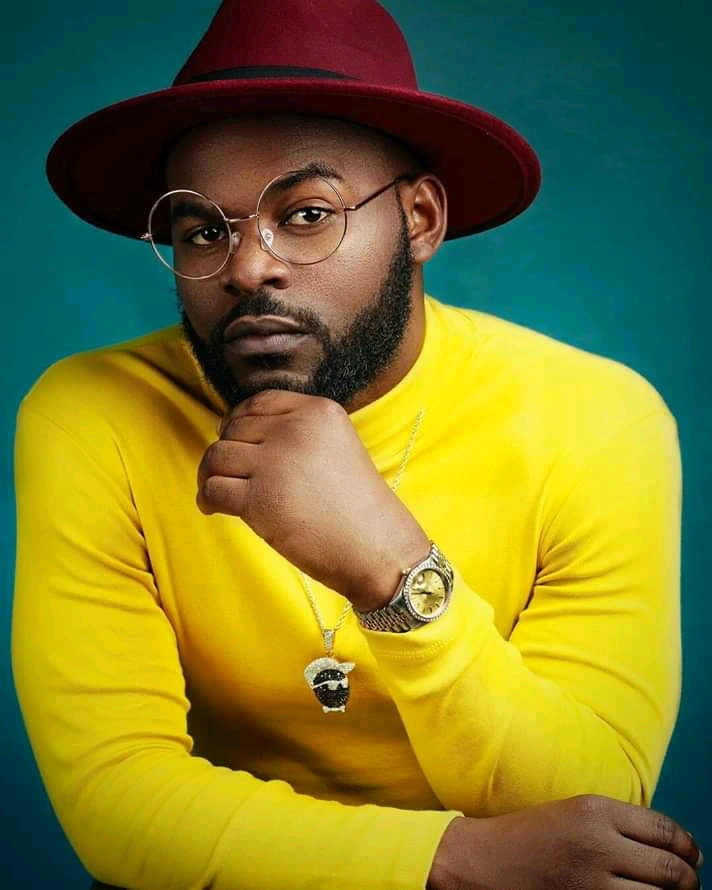 Falz completed both his primary and secondary school education and obtained both his First School Leaving Certificate and West African Senior School Certificate. After completing his secondary school education, Falz attended University of Lagos.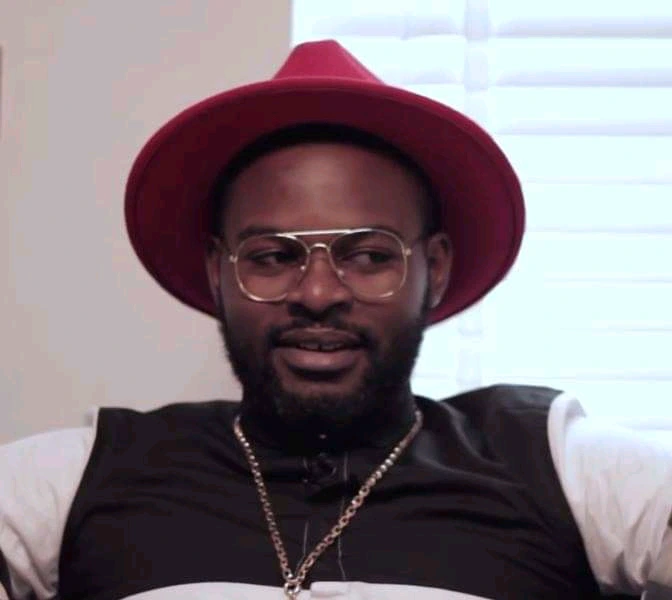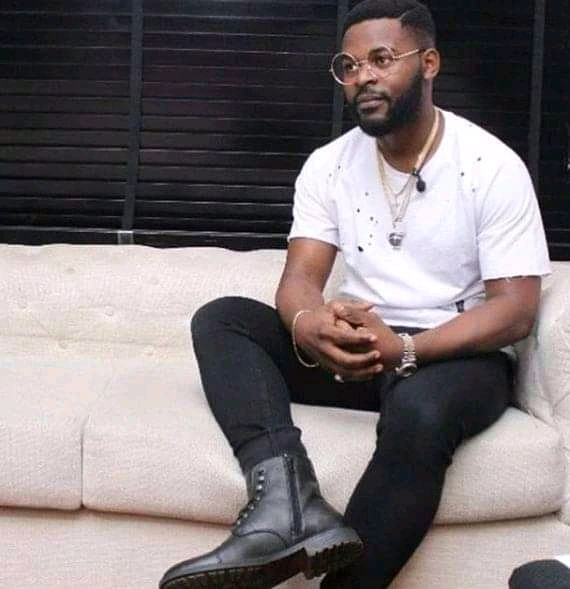 In 2009, Falz was shot into fame with the released of his popular hit single titled "Marry Me" featuring vocals from Poe and Yemi Alade. In 2015, Falz hit single "Marry Me" won him an award for Best Collaboration of the Year" at the Nigeria Entertainment Awards.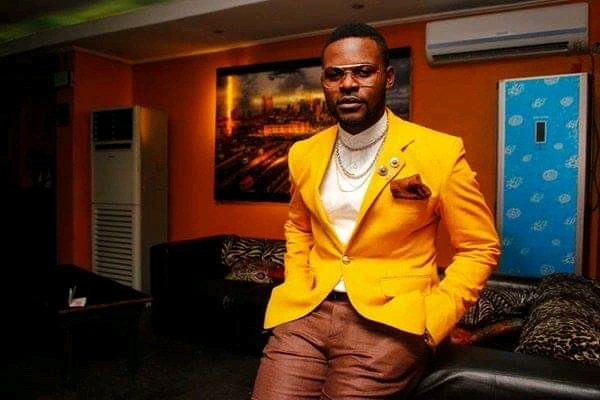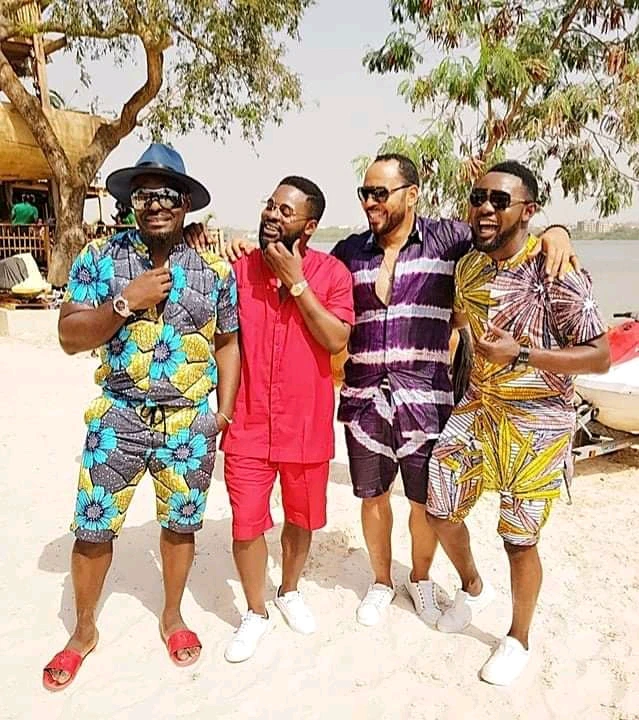 In 2015, Falz was also nominated for "Best Rap Act of the Year" and "Best New Act to Watch" at the Nigeria Entertainment Awards. Falz is a controversial artiste, he is very funny and can really be serious minded if he wants to. He always mixes his music with funny and humorous statement in his lyrics.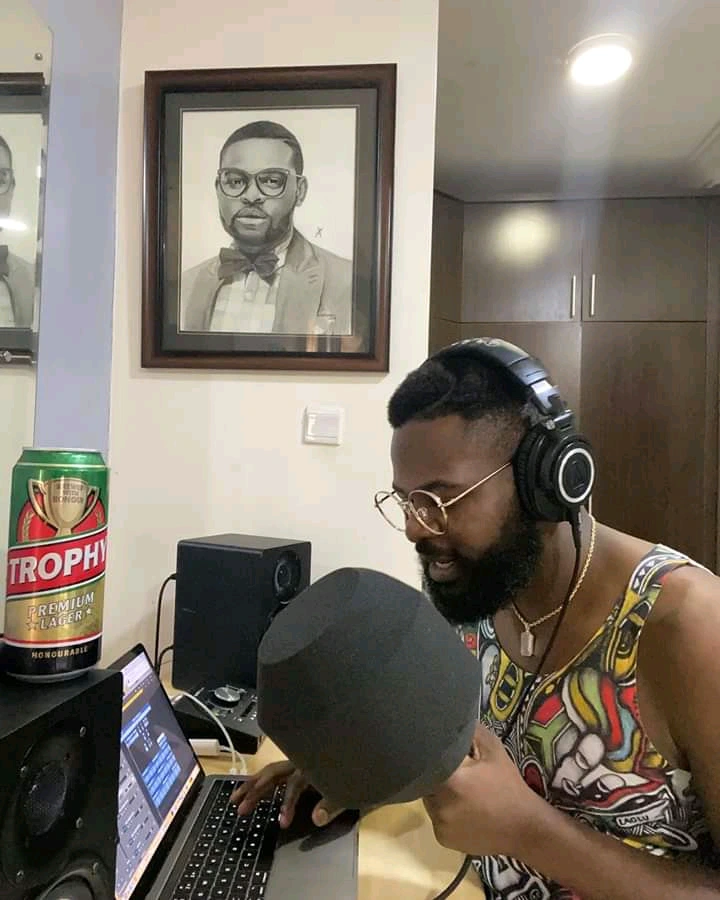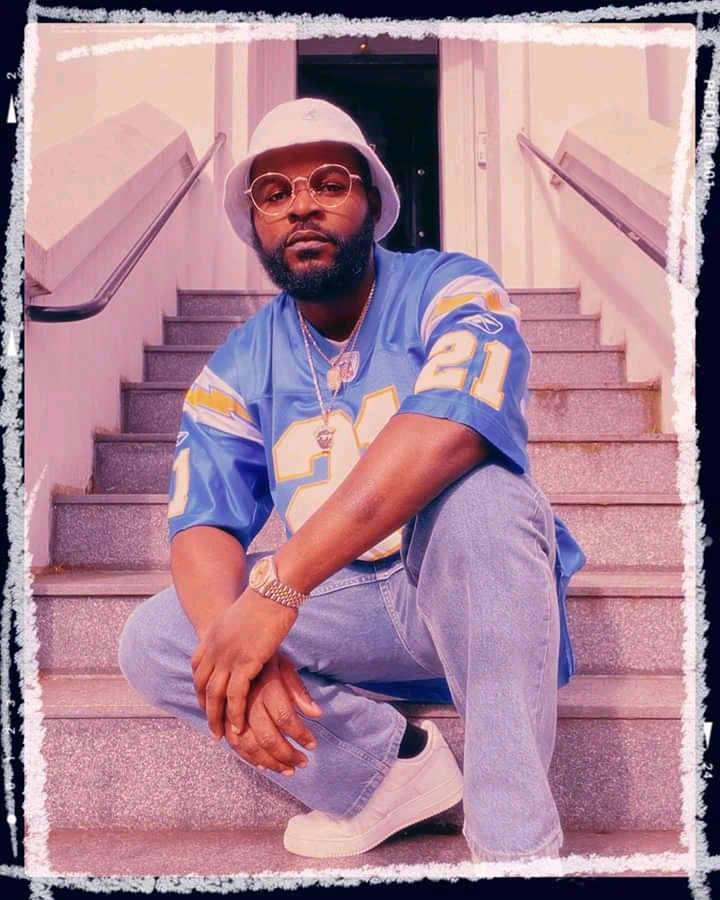 In one of his Interviews with MTV Base, Falz revealed on how he got his funny accent, he said that it all started back then in his days in the University of Lagos and he developed the funny accent, which today has become his identity.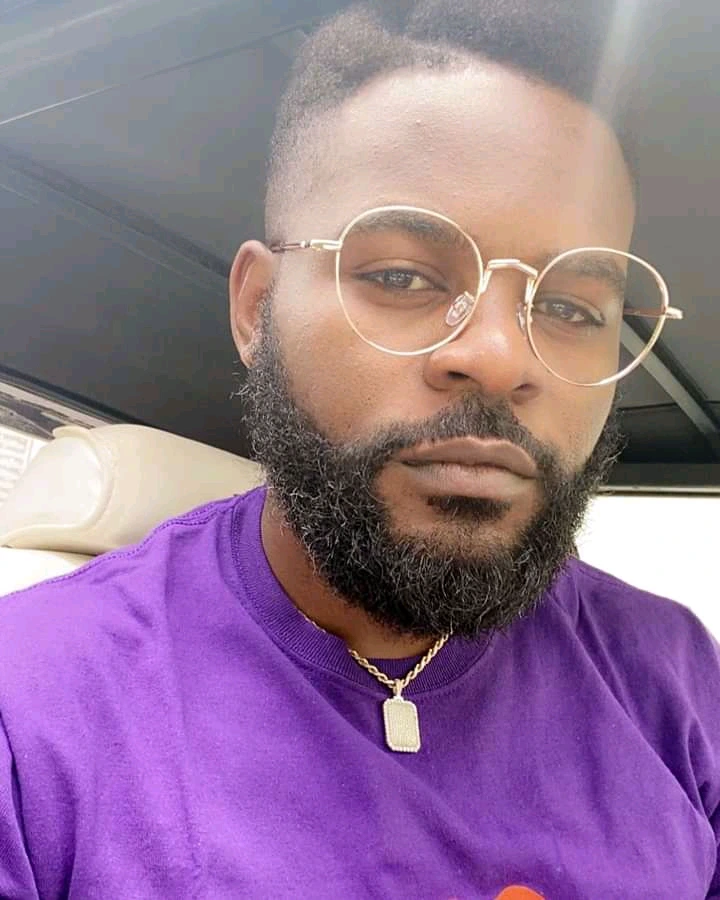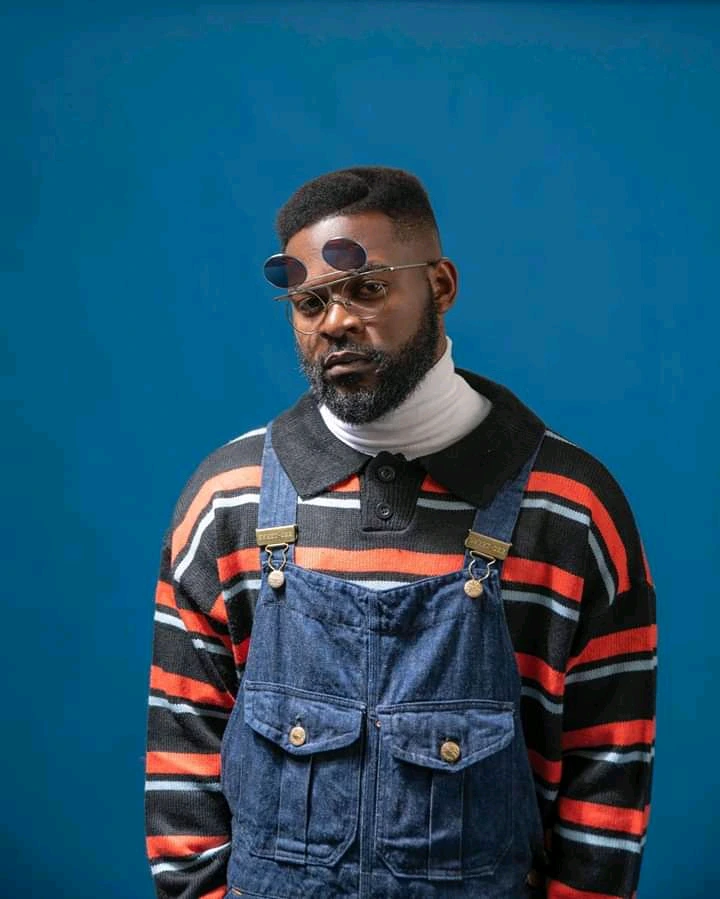 Falz is the Chief Executive Officer of Bahd Guys Records (his personal record label). Falz currently has a multimillion naira endorsement deal with MTN Nigeria and WebMallNG. In 2014, Falz was nominated for Best New Act of The Year at the Scream Awards.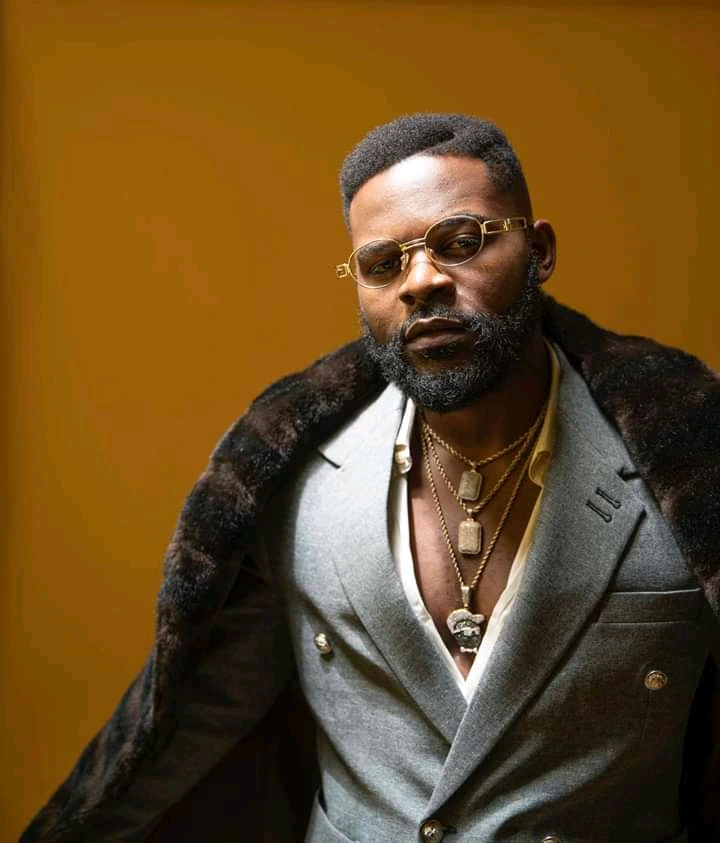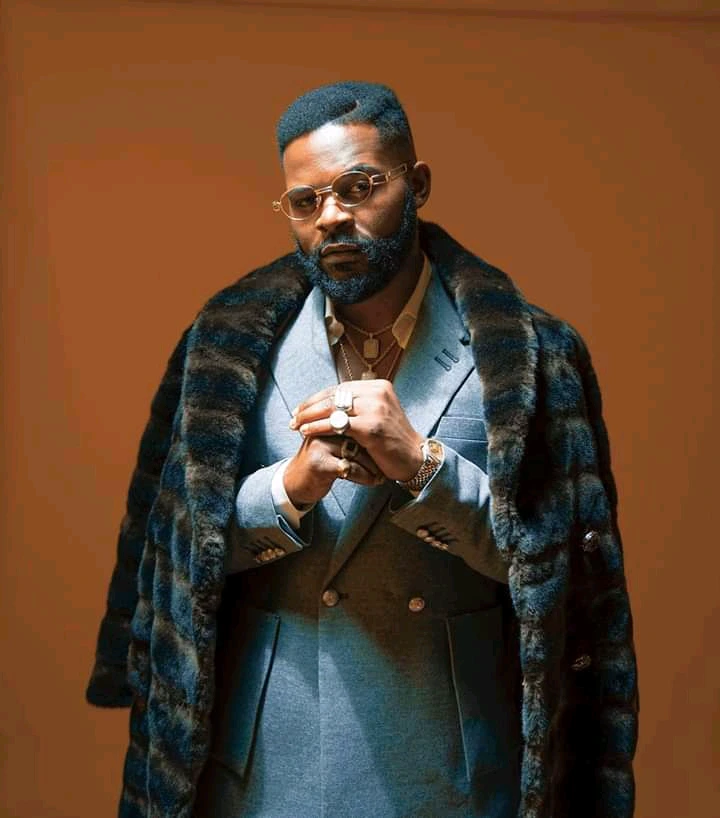 In 2015, Falz was nominated for several awards which include Best Rap Act of the Year at the Nigeria Entertainment Awards, Best New Act to Watch at the Nigeria Entertainment Awards, Best Collaboration of The Year at the Nigeria Entertainment Awards and Best Street Hip-Hop Artiste of The Year at The Headies Awards.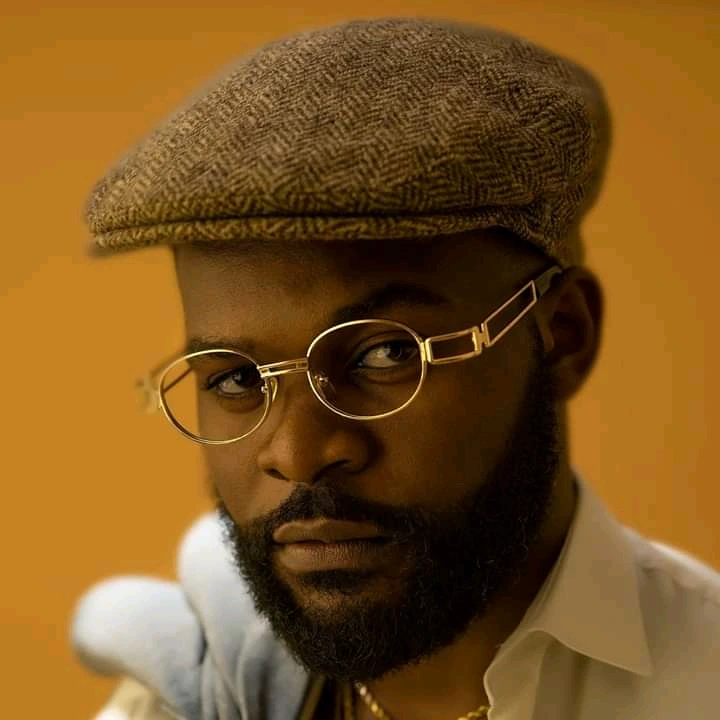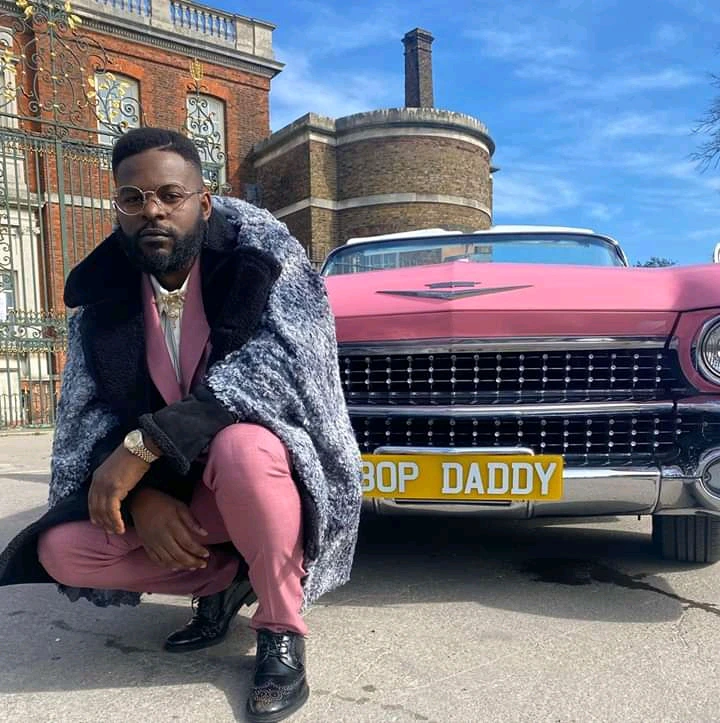 In 2016, Falz won the Best Actor in a Leading Role at the Africa Movie Academy Awards, Best Actor in a Comedy Movie/Series at the Africa Magic Viewers Choice Awards and Best New International Act at the BET Awards.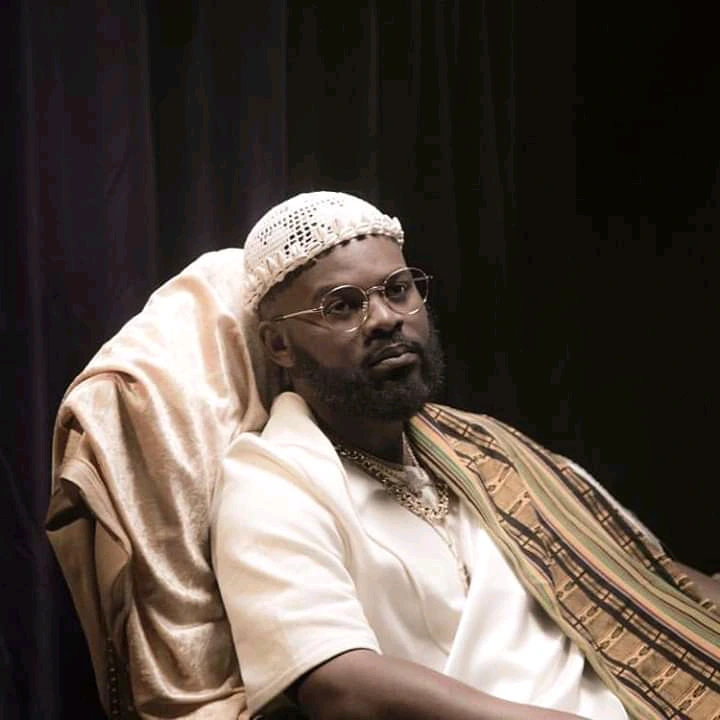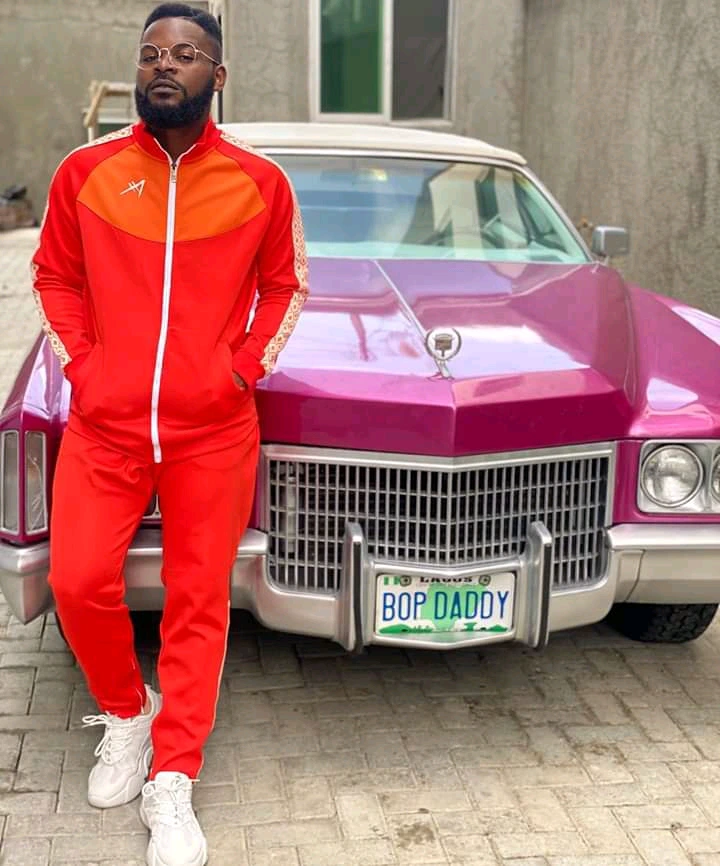 Falz came out with his own style, a unique creativity and surprised his fans, now everybody love his music and want to be associated with him. His hit single "Soldier Boy" alongside with Simi has topped many charts in Nigeria.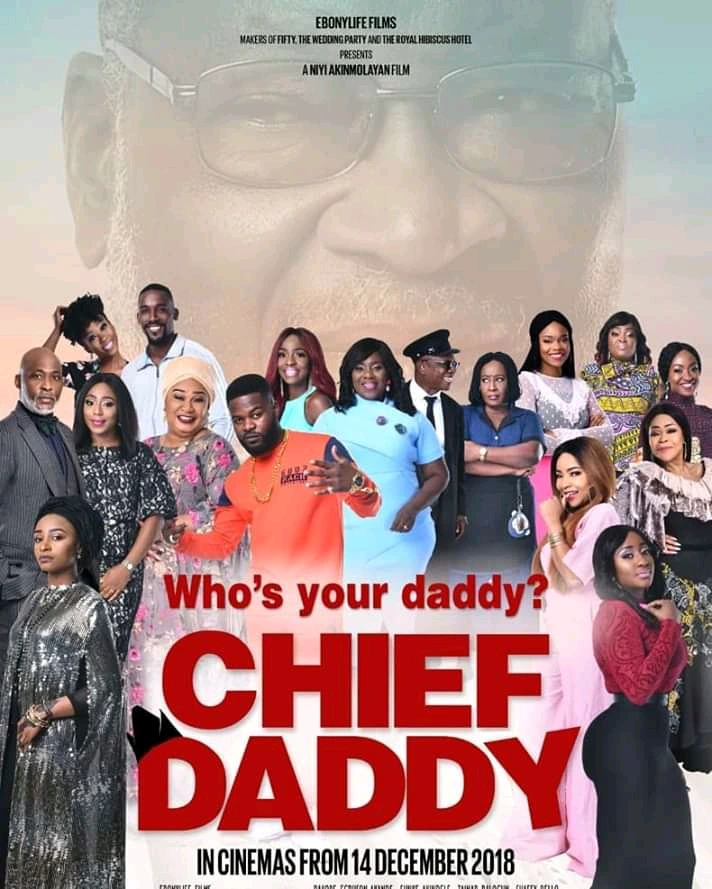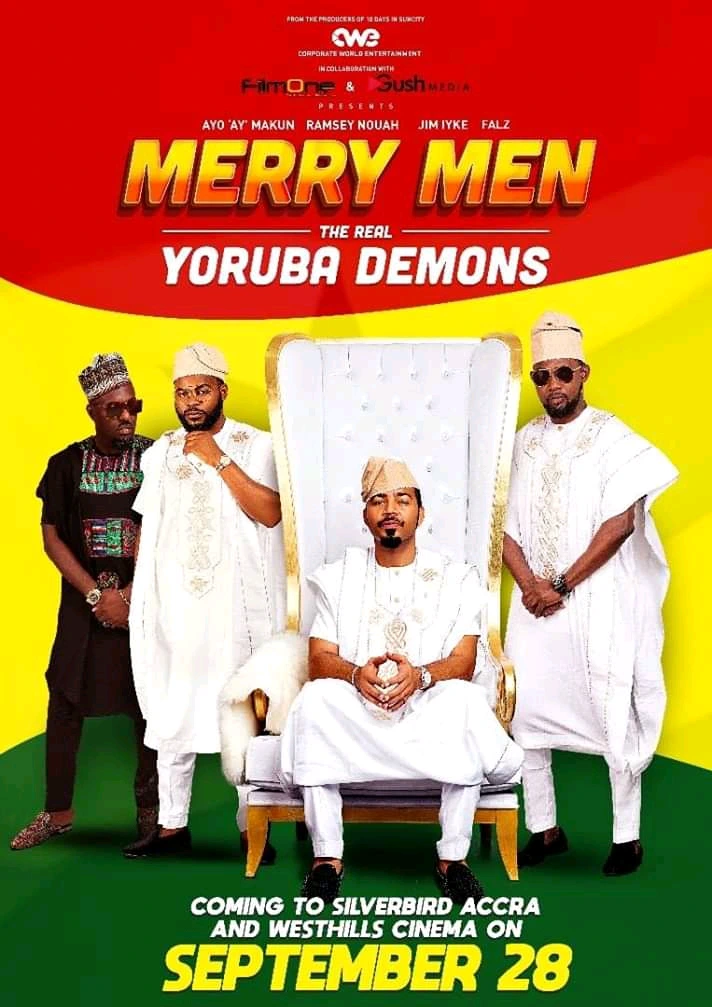 #8. Seun Akindele
Seun Akindele is a popular Nigerian actor and entertainer in movies and television series known for a movie, Dazzling Mirage.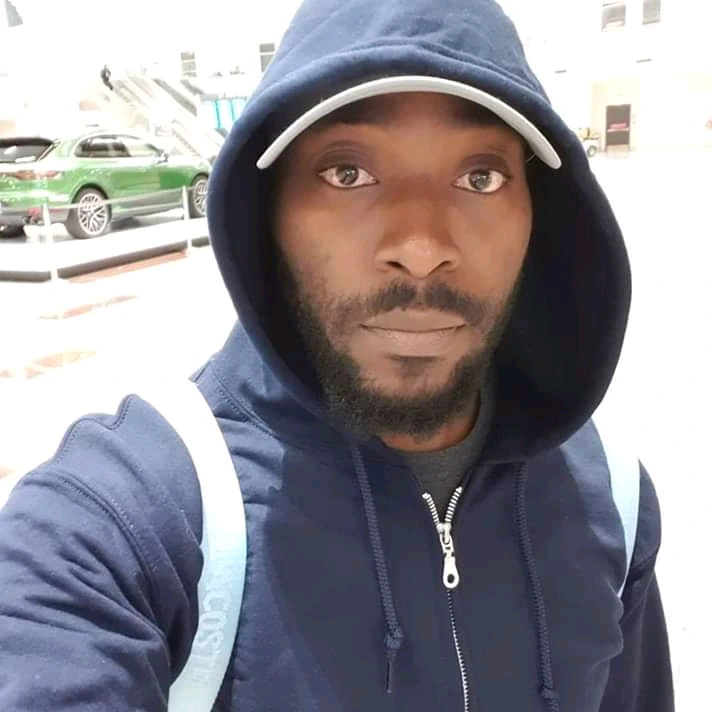 He was born on the 7th of October, the year of his birth not known, in Jos, Plateau state. He hails from Ekiti State in south western Nigeria. Seun is one of eight children in a family.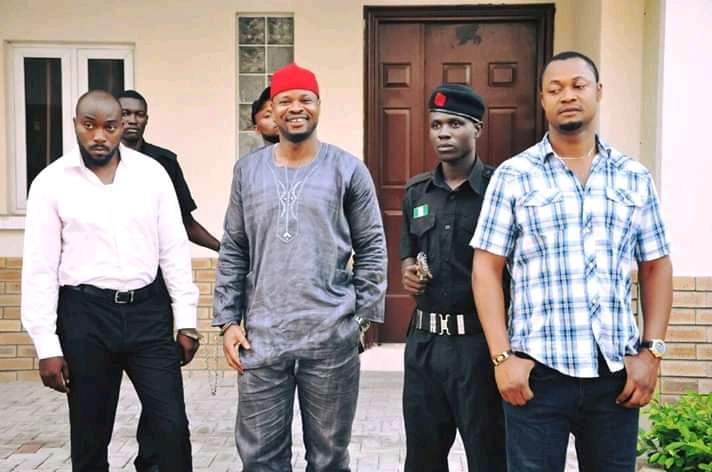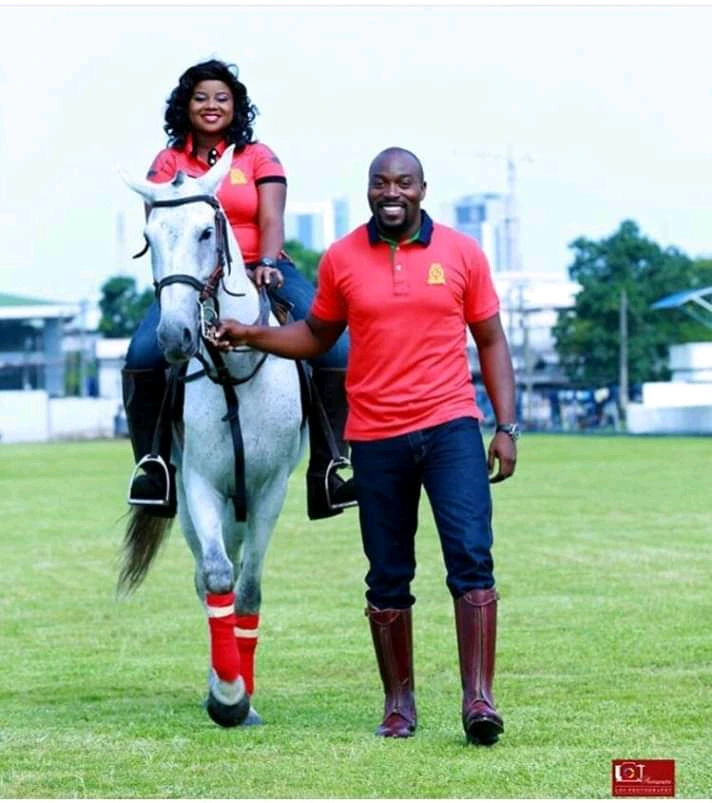 He attended Air Force Military Secondary School in Jos, Plateau state and later obtained a Bachelor's degree in International Relations from Lagos State University.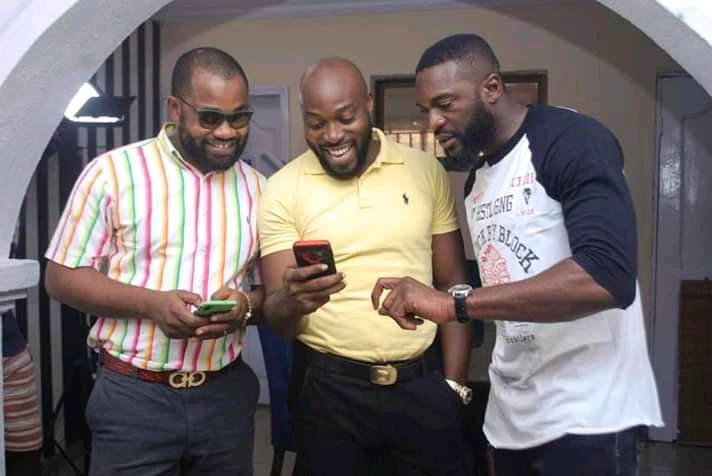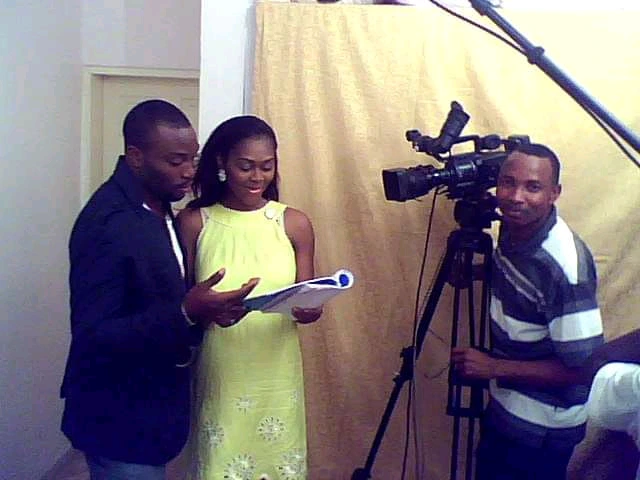 Seun Akindele kick-started his acting career after attending the Amstel Malta box office audition.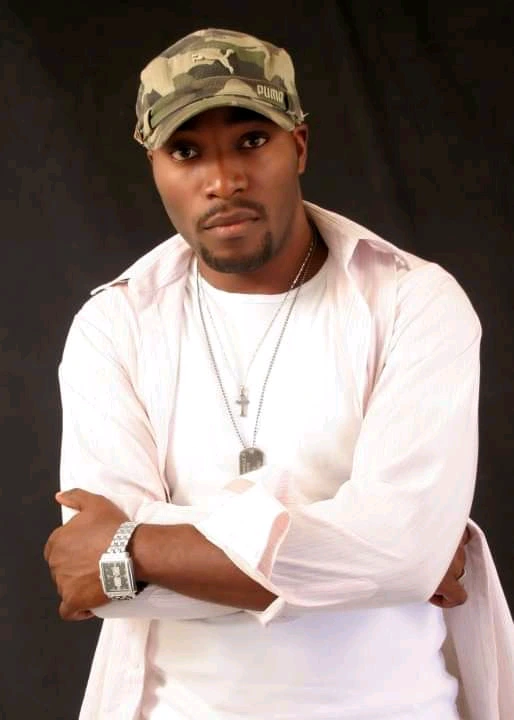 He started acting professionally in 2005 and has since starred in several movies which are majorly English in Nollywood.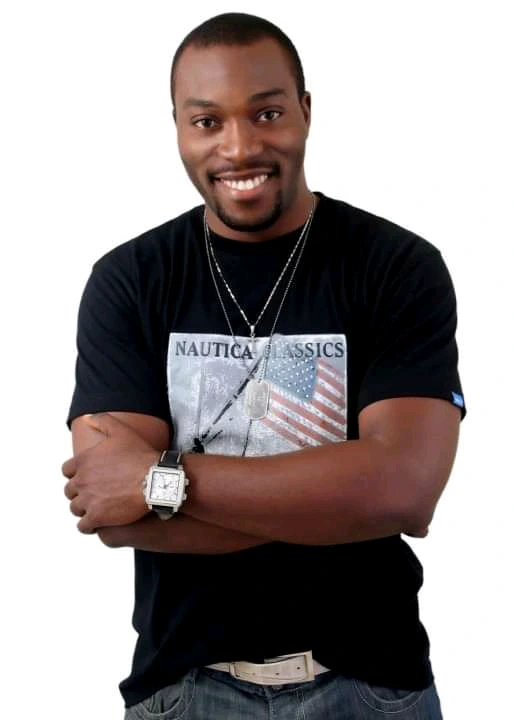 Seun Akindele has also entered into endorsement deals with big companies like Orange Drugs and many others believed to have run into millions of Naira.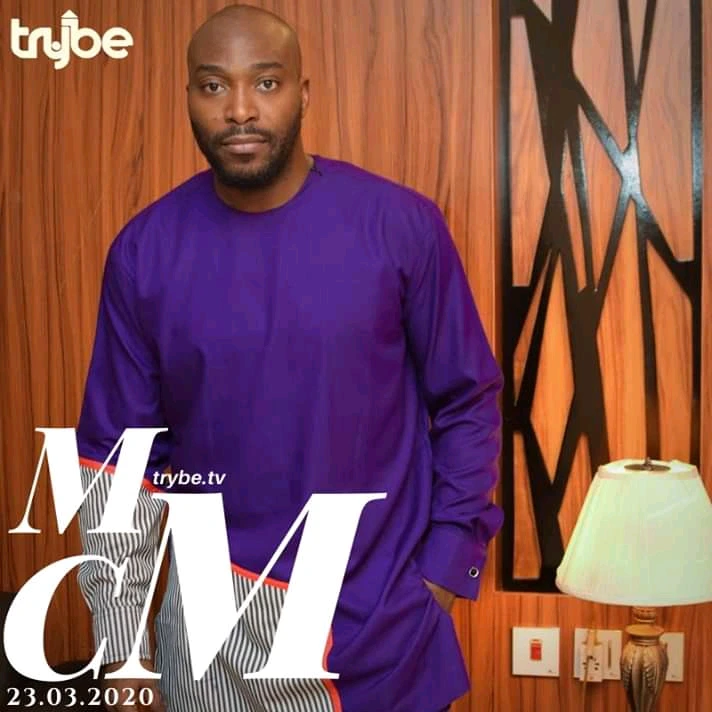 Seun Akindele is a recipient of several awards and nominations. Some and most recent include Golden Icons Academy Awards (GIAMA) in Houston Texas, United States for his role in a movie On Bended Knees, 2016, Nominated for "best kiss in a movie" alongside Yvonne Jegede for their brilliant role in the movie The Ex in 2015, Nominated for Best-supporting actor for his role in a movie Miss Taken.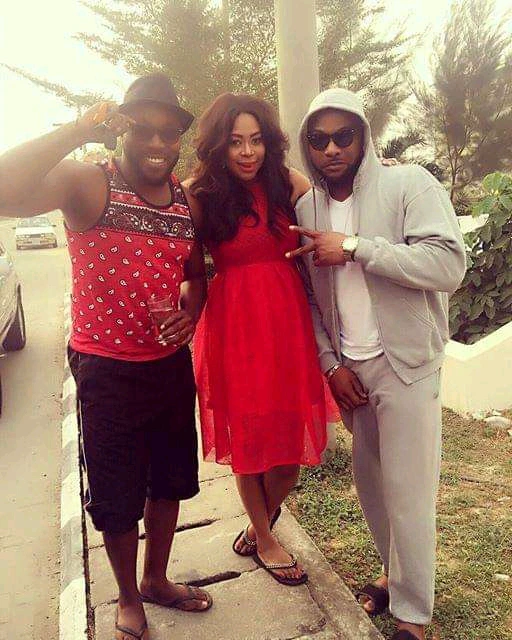 Akindele is happily married to Toun in 2016.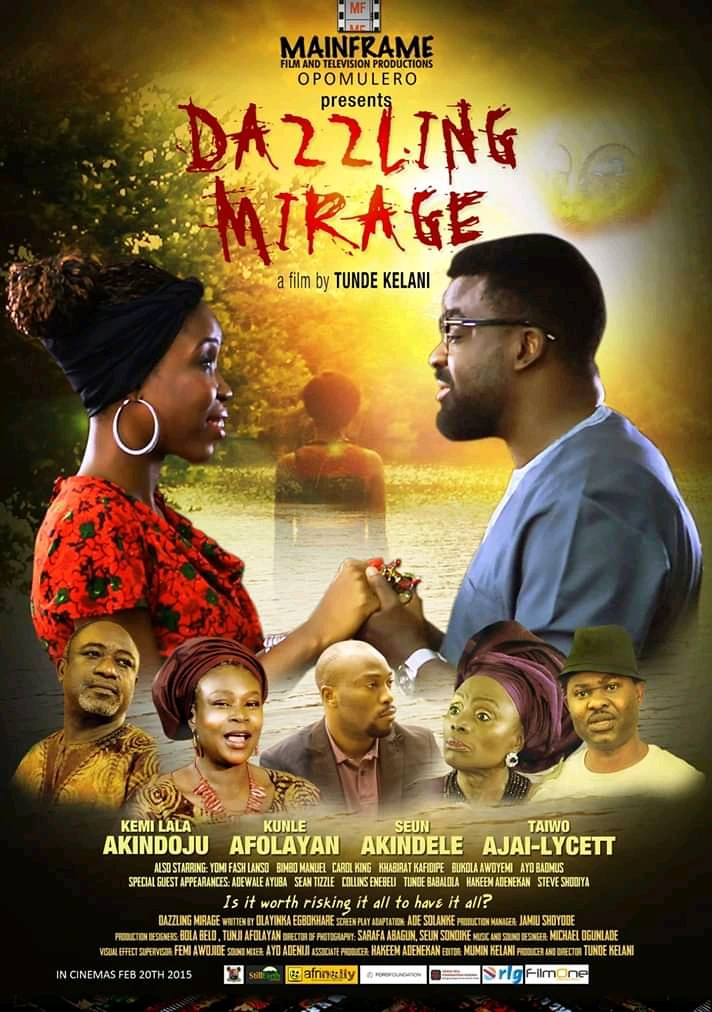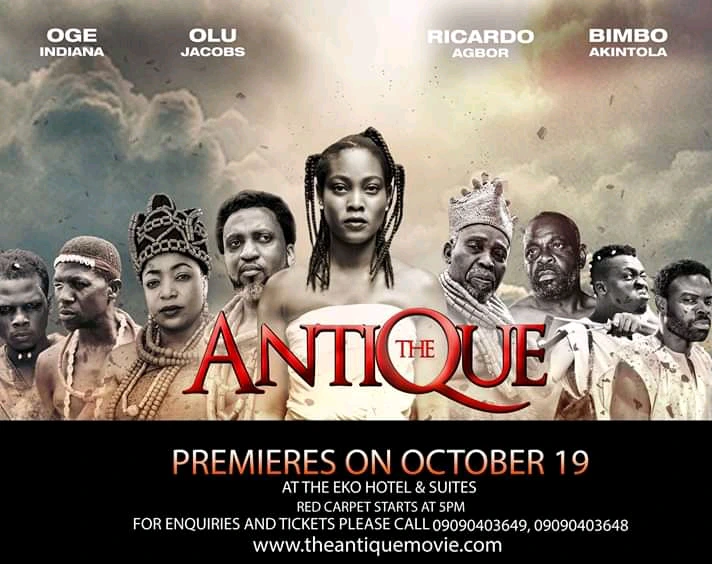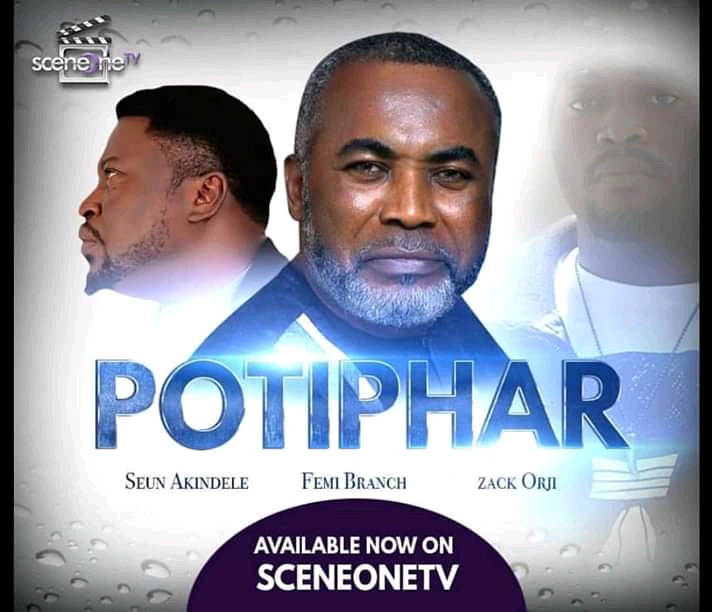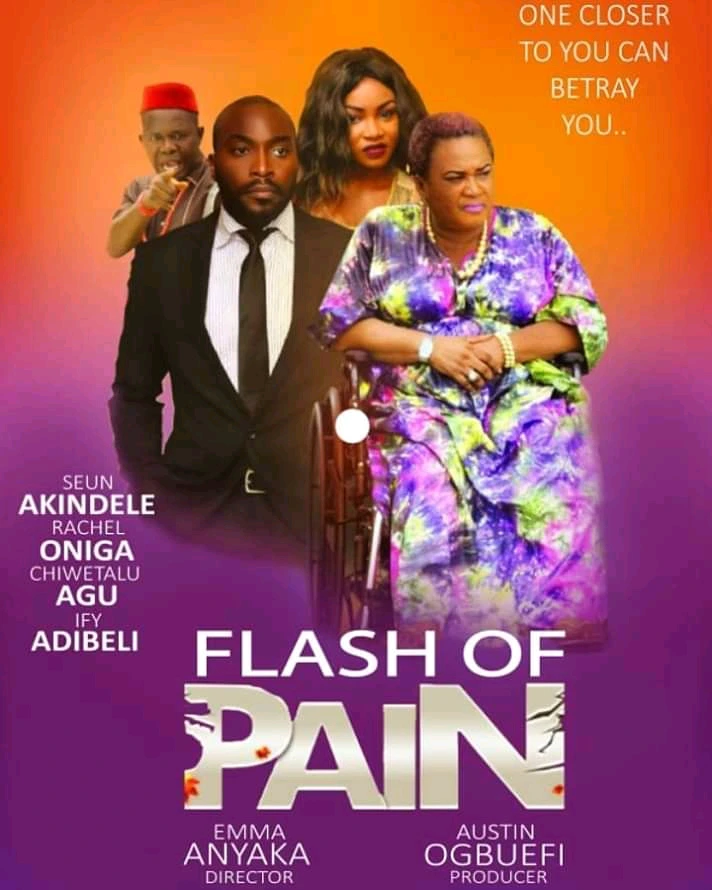 Fadeyi Oloro
Ojo Arowosafe who is Popularly Known as Fadeyi Oloro was Born on 15th September 1957.Fadeyi Oloro Hails From Ekiti State,Nigeria. Fadeyi Oloro is a Yoruba Veteran Actor and Movie Producer.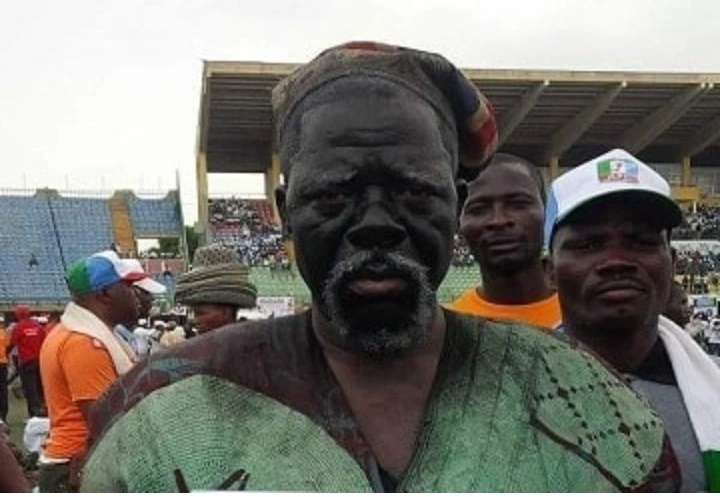 He was Born into the Family of Mr and Mrs John Arowosafe.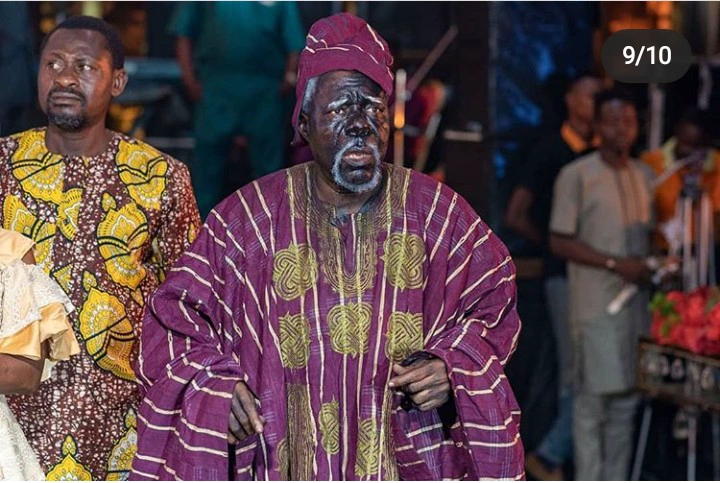 Fadeyi had his Primary School Education at St Paul Catholic School in Igboro,Ekiti State and His Secondary School Education at Timmy Agbale Grammar School in Oyo State.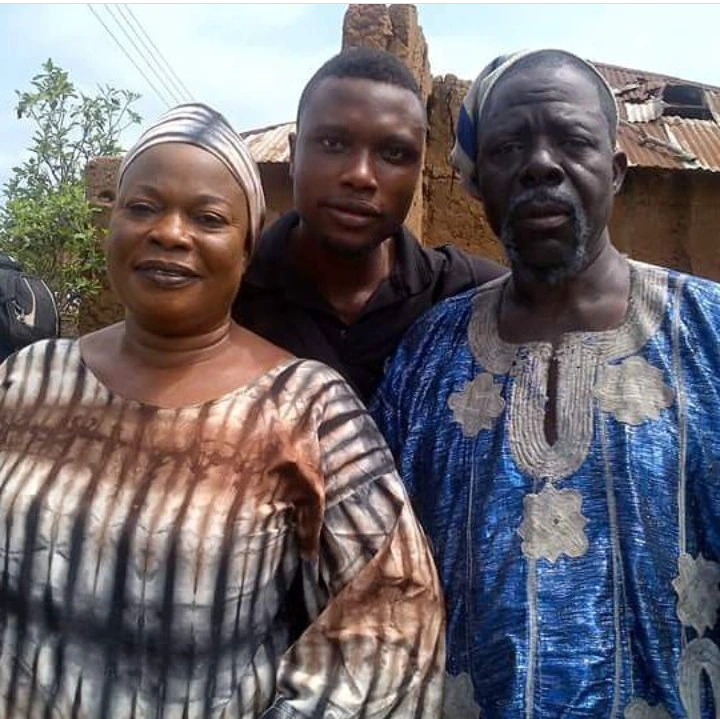 Fadeyi is Popularly Known for His Action Roles and Incantations in Yoruba Movies.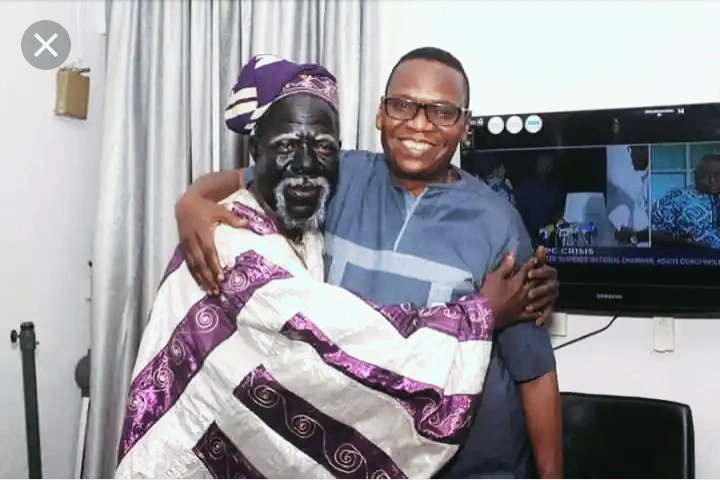 Fadeyi has Also Appeared in Few Popular Television Series Like Yanponyanrin and Arelu.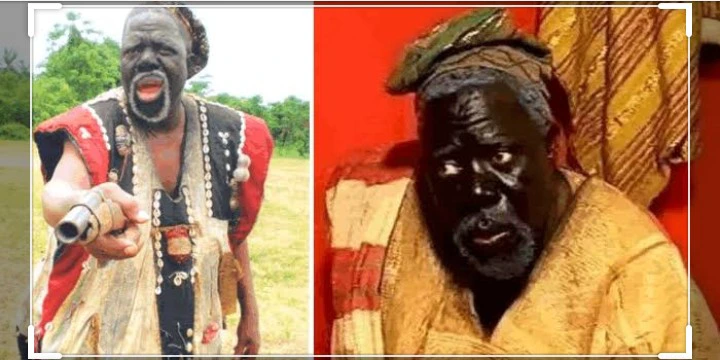 In 1985,Fadeyi Began his Acting Profession.Fadeyi Came Into the Limelight when he was Featured in a Television Drama Titled "Arelu" in 1986.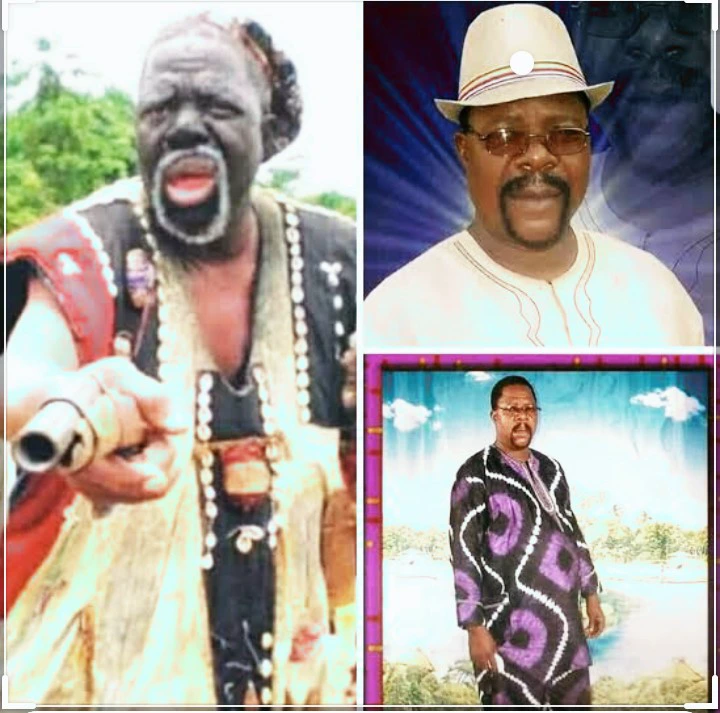 Fadeyi is One of the Most Popular and Respected Yoruba Veteran Actors in Nigeria Movie Industry.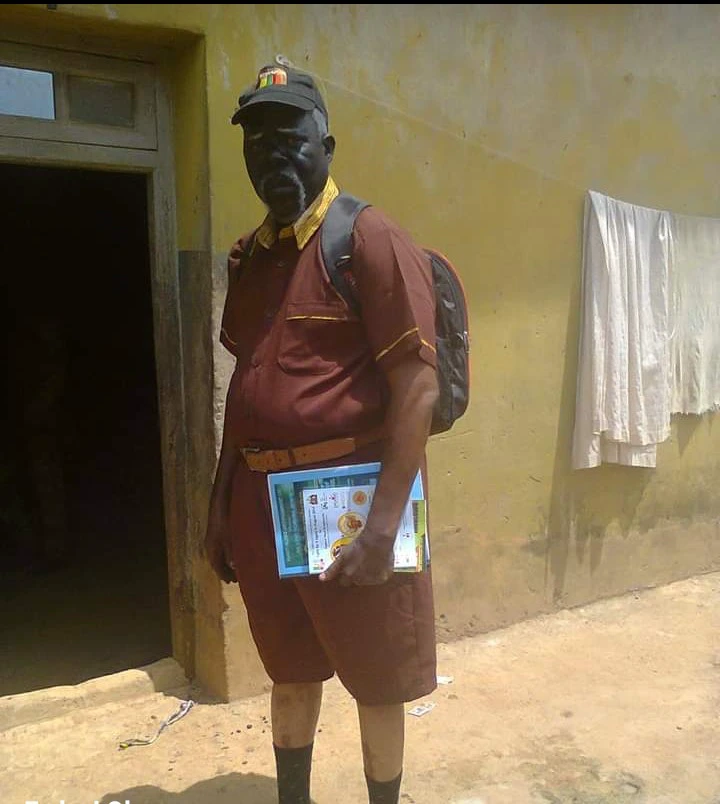 Fadeyi has Starred in Many Yoruba Movies Such Like Alagbara Ilu,Jagun Ina,Inu Bibi,IJA Abija,Osimi Ika,Adani Lori,Fitu Fona,Ruke Rudo,Bola Ele,Ade Ogun and Other Interesting Movies.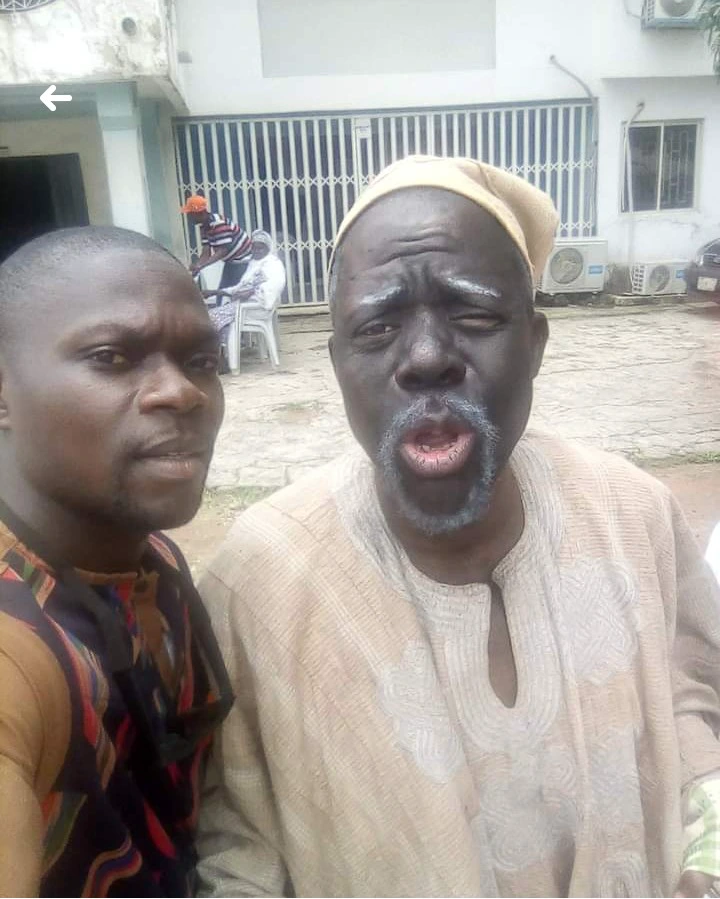 The Veteran Actor has Worked with a lot of Yoruba Celebrities including Antar Laniyan,Lanre Hassan,Jide Kosoko, Funsho Adeolu,Ronke Ojo,Kola Oyewo,Philip Wright,Tunde Usman,Kemi Afolabi,Yewande Adekoya,Iyabo Ojo and More.
See How He Looks Like Now;