10 Famous Nollywood Actors From Lagos State shows Lagos is truly a Center of Excellence (Photos)
1. Sola Fosudo
Sola Fosudo was born on March 18th, 1958. He is an Ijebu man from Ejinrin in Lagos State and his village is Igbo Oye in Epe local government area of Lagos State. He is a lecturer, critic, film actor and director.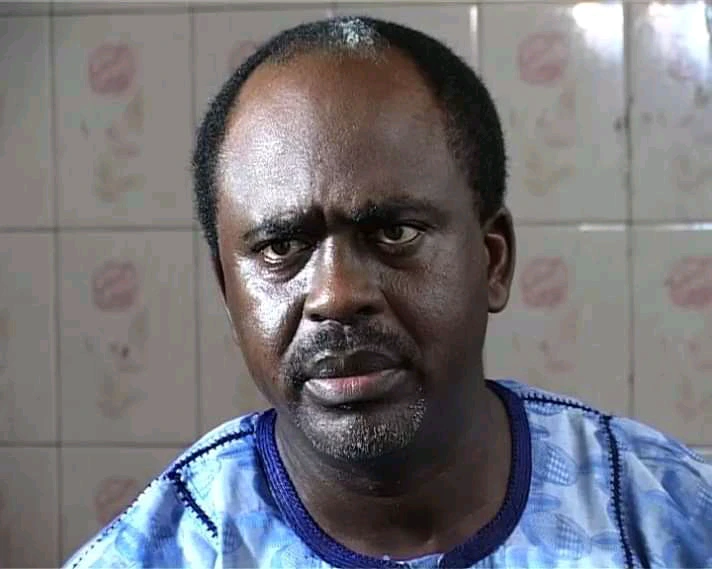 Fosudo stated acting in his primary school and secondary school days. He was trained as a dramatist at Obafemi Awolowo University and University of Ibadan where he obtained a Master of Art degree in drama.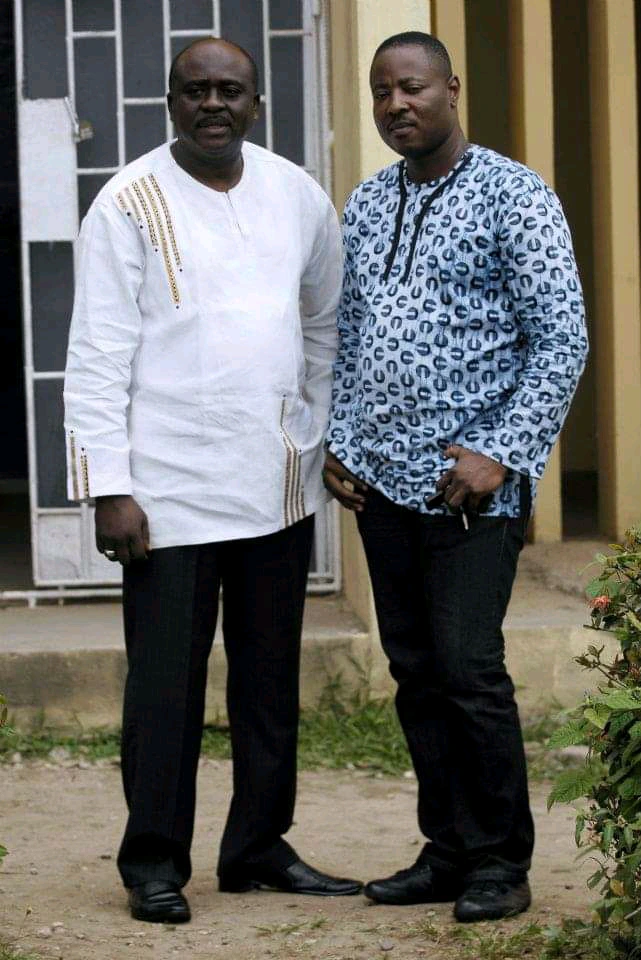 Fosudo started acting long before the development called Nollywood came. Before Nollywood, he also acted in several soaps and was part of the Sound of Destiny in 1980. There were several other films he starred in, like 'The Third Eye for NTA; Ripples and others long before Nollywood came to being.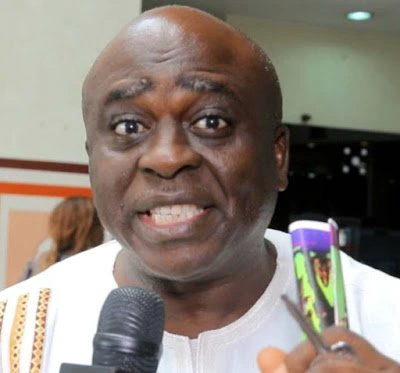 Dr. Fosudo is a senior lecturer and head of department at Lagos State University (LASU) department of theatre arts and music. He was also once the director of press and and public relations unit at the university.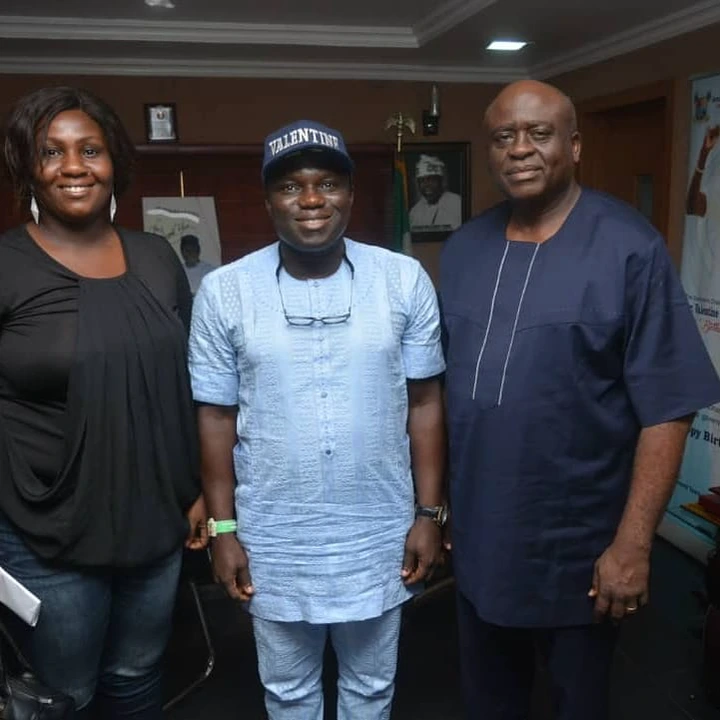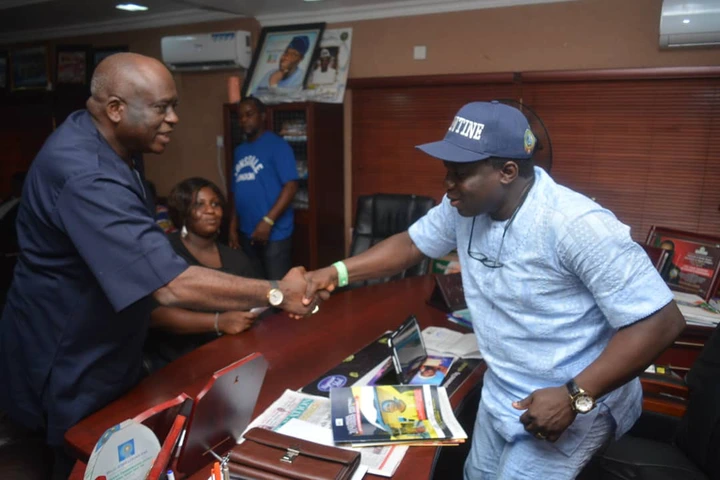 Fosudo was mentored by the likes of Wole Soyinka, Dapo Adelugba in Ibadan, Bode Osanyin and Kole Omotosho. The veteran actor is married to Mrs. Yetunde Fosudo, a former Director of Culture in Ekiti State.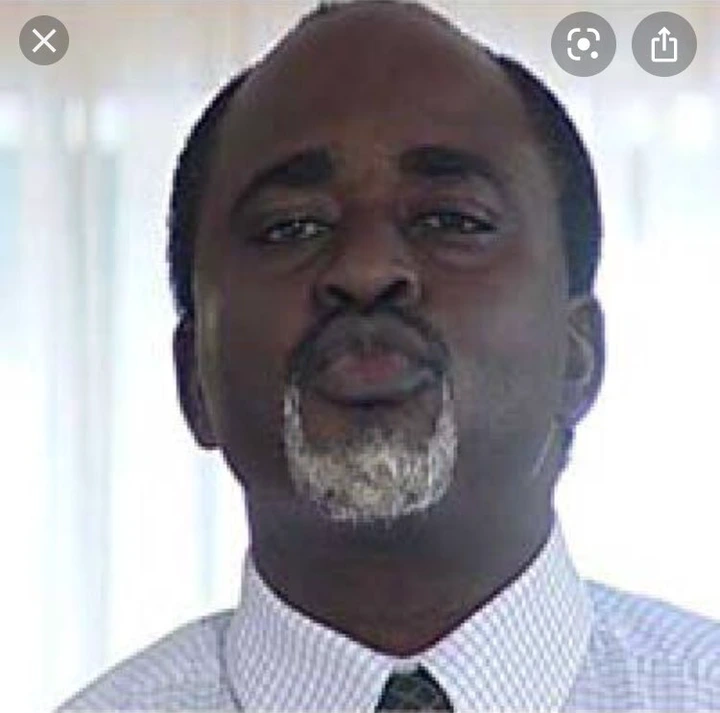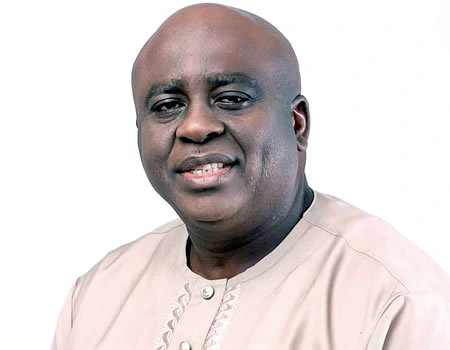 In December 2017, Fosudo bagged the Legend of Nollywood award and the Best Male Actor award, both for his role in the movie, True Confession.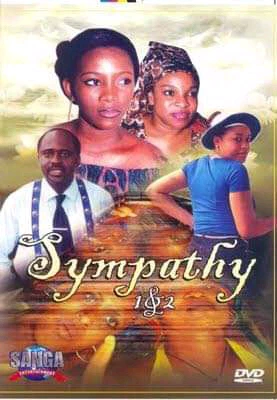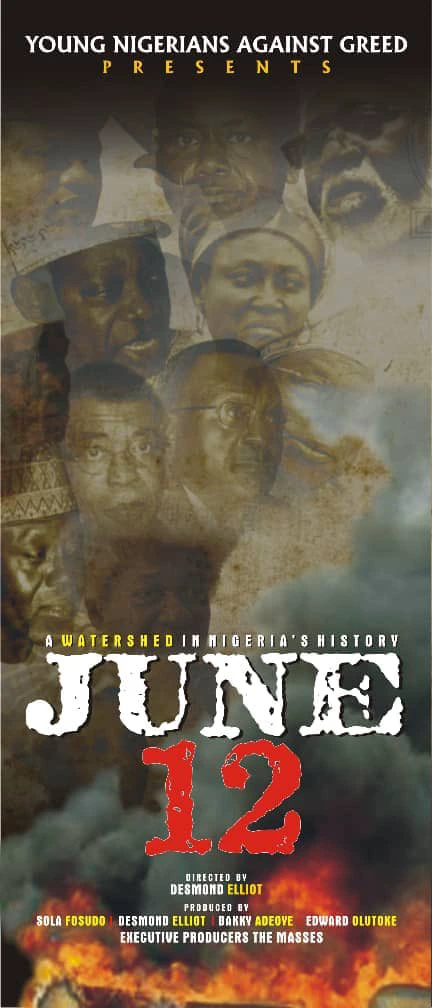 2. Jide Kosoko
Prince Jide Kosoko is a popular Nollywood actor, producer and a television personality. He was born on the 12th of January 1954 to the Kosoko Royal family in Lagos Island, Lagos State.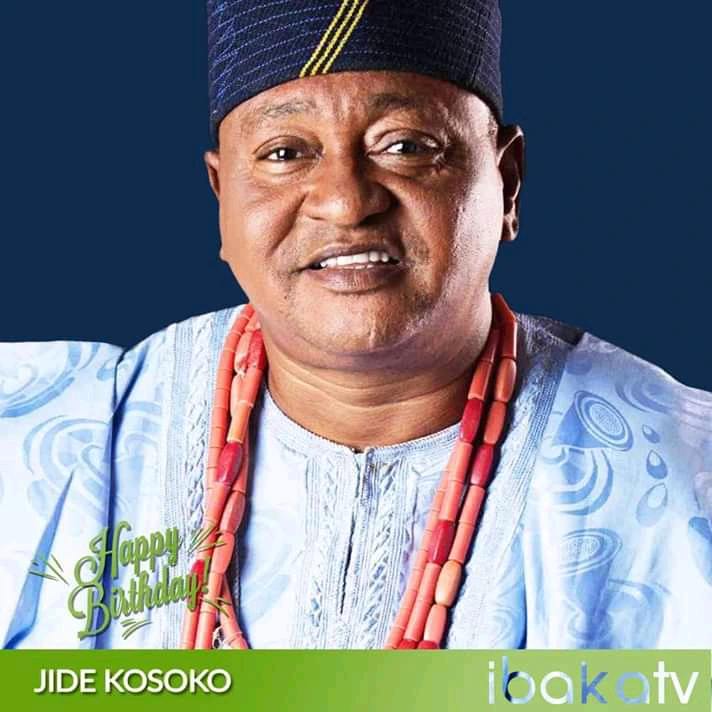 Jide is a very skillful, creative and highly talented actor who has made immense contribution to the movie industry in Nigeria. In short, the success of the industry cannot be complete without the mention of his name. He interprets movie roles and take up any character allotted him by movie directors and producers perfectly. His long years and experience of acting has placed him as a strong pillar in the movie industry in Nigeria.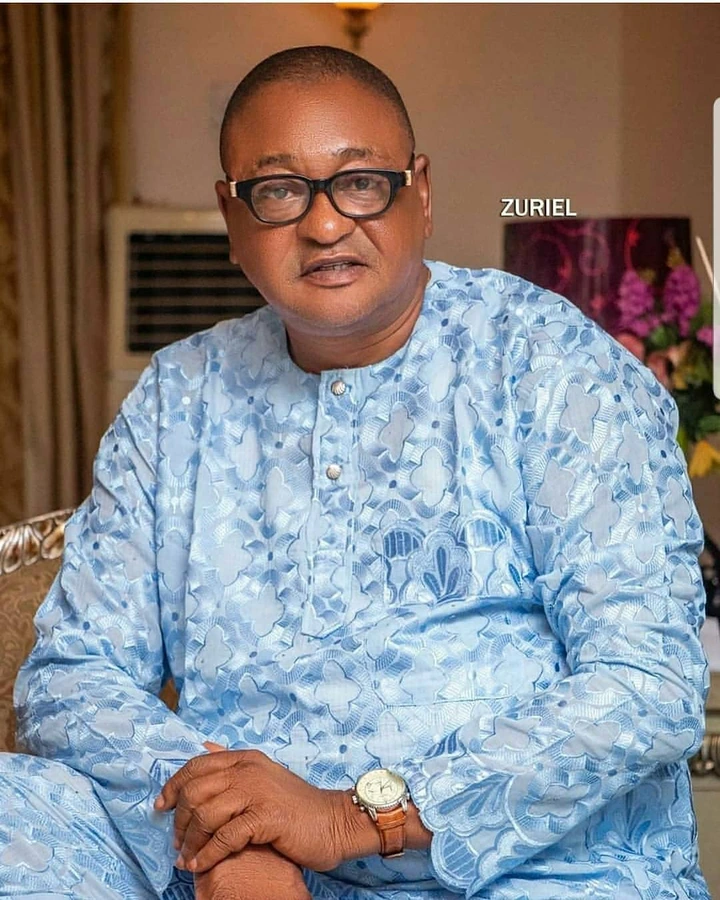 Jide Kosoko had his primary and secondary education in Lagos Island, Lagos State. He later proceeded to Yaba College of Technology, Yaba Lagos to obtain a Higher National Diploma (HND) in Business Administration. Since then, he has remained very active contributing positively to the development of Nollywood in Nigeria.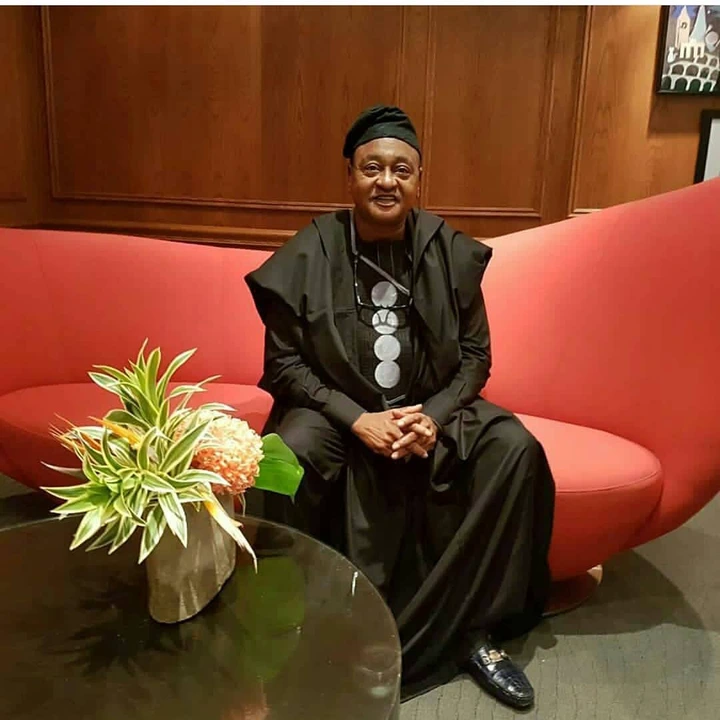 His acting career actually began at a very tender age in 1964, in a television production titled "Makanjola". He is a prolific and successful actor having featured in over 200 several Nollywood movies, including Yoruba and English.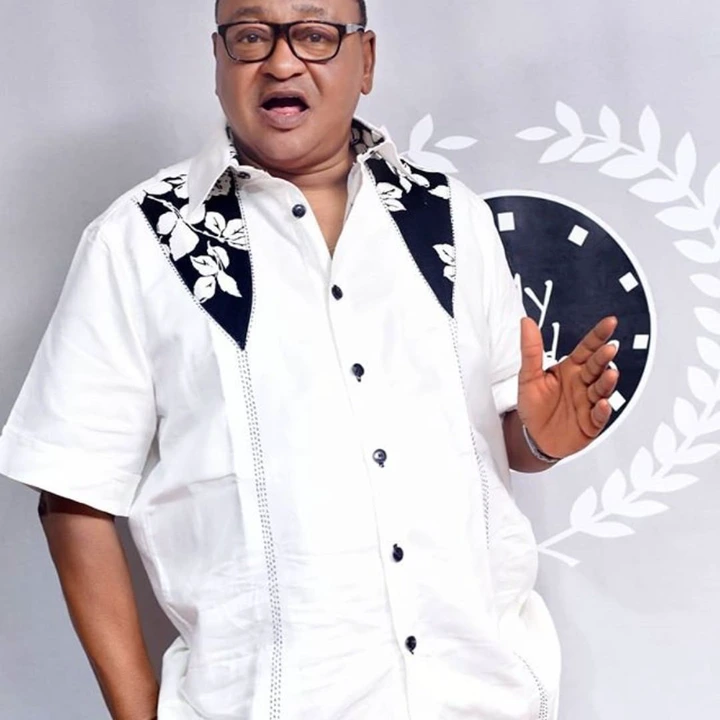 The ever active Jide has featured with Nollywood celebrities in the likes of Genevieve, Desmond Elliot, Omotola Jalade Ekeinde, Ini Edo and several others. He currently features in a drama series " Palace" on Africa Independent Television (AIT) every Sunday evening.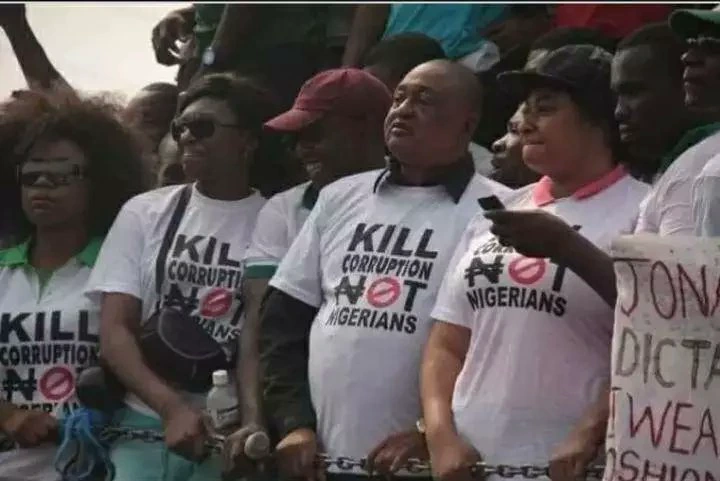 Jide Kosoko has won many awards including The City People Movie Lifetime Achievement Awards for his contribution to the growth of Nigeria movie industry, Best Actor in a supporting role at the Africa Academy Awards, Prominent Actor in Nigeria at the Best Nollywood Awards.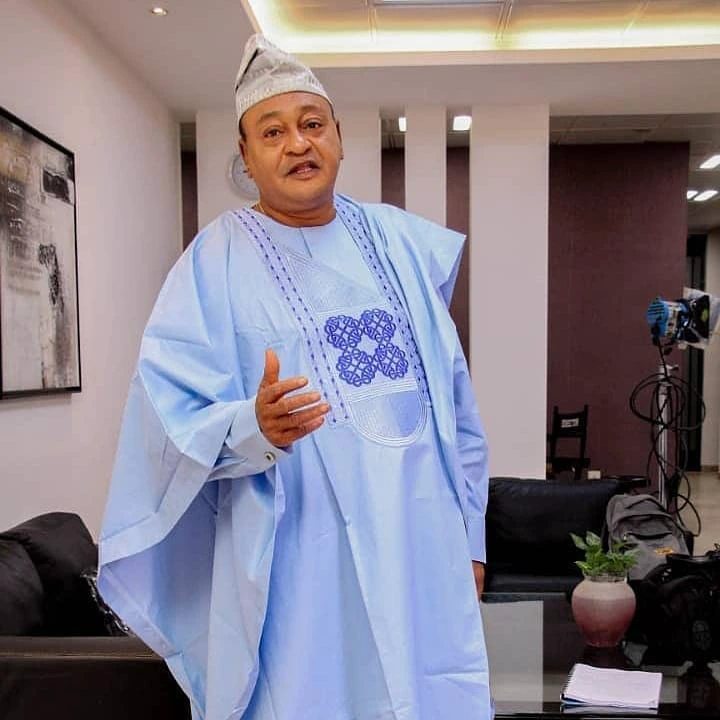 Jide was appointed an Ambassador for Western Lotto with veteran Nollywood Actors like Olu Jacob, Zack Orji, Alex Usifo, Omotola Jalade Ekeinde and many other celebrities.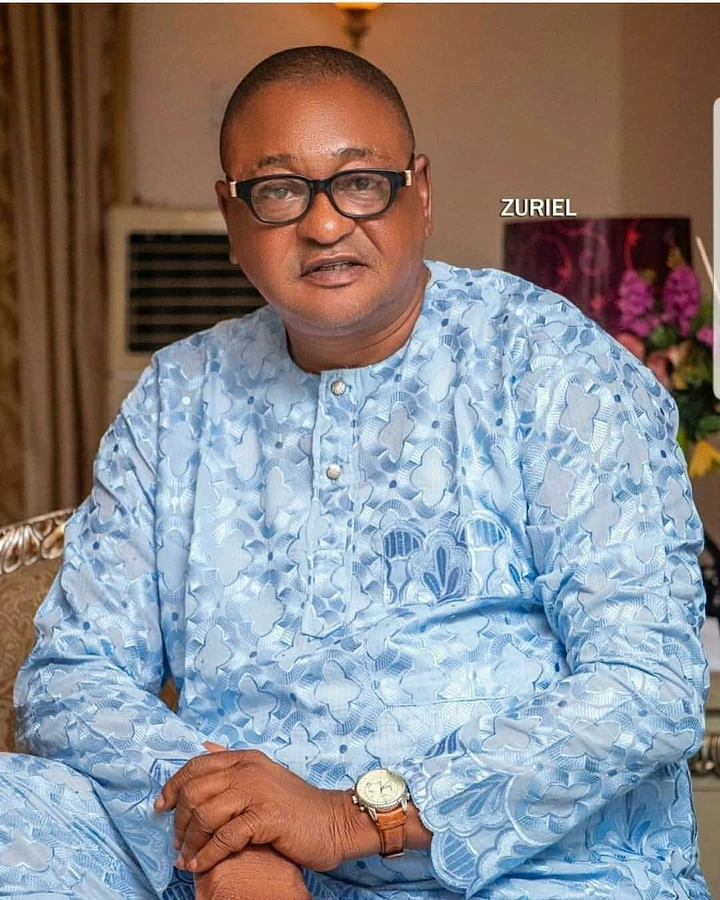 A successful producer and actor, he successfully produced his own Nollywood movie titled "Asiri Nla" which was a blockbuster movie. This movie received wide acceptance from millions of Nigerians and beyond.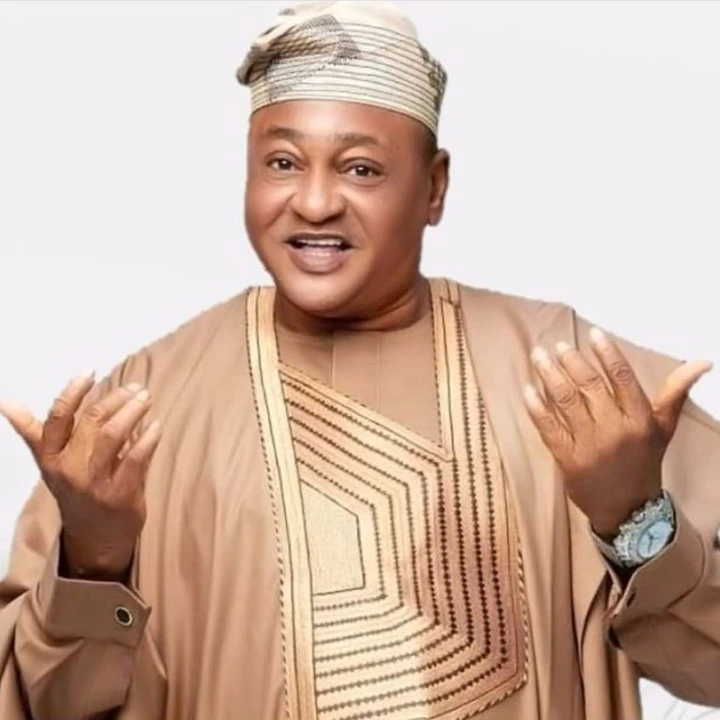 Jide is currently married to Karimat Kosoko after the death of his first wife, Herrietta Kosoko, a Nollywood actress and the marriage is blessed with three children and grand children. He is also the father of a popular Nollywood actress, Shola Kosoko.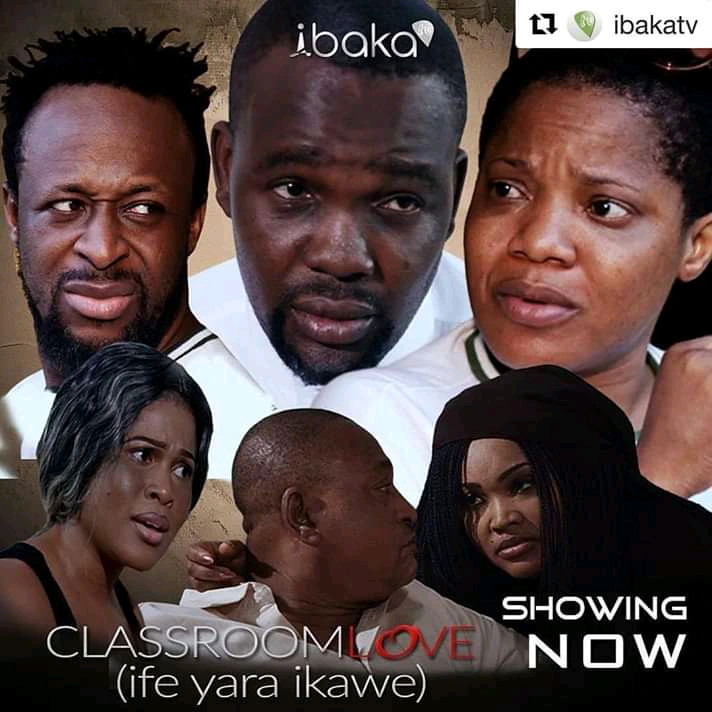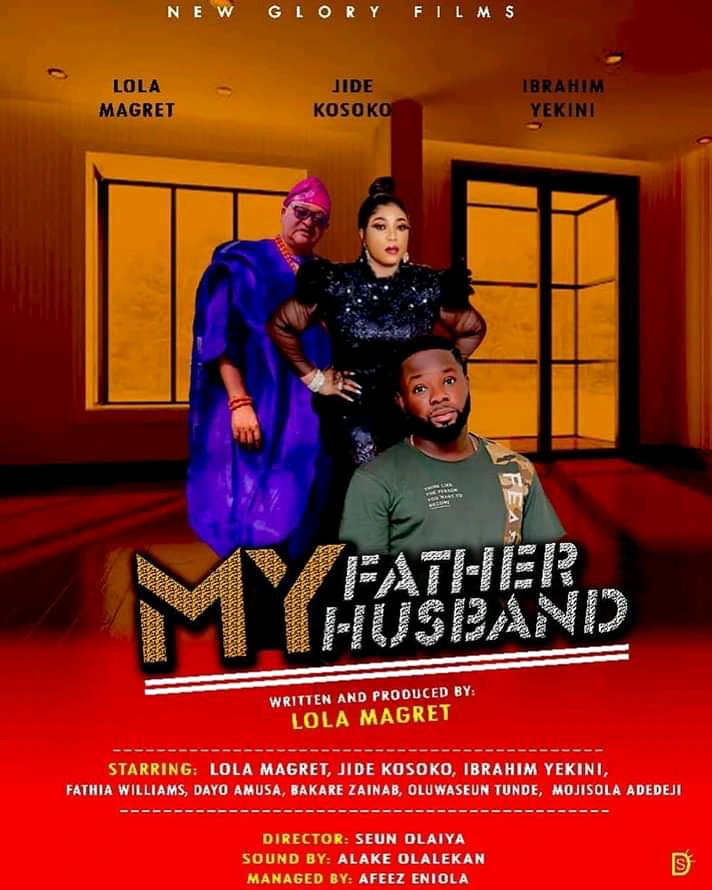 3. Bimbo Manuel
Bimbo Manuel, born October 30, 1958, is a Nigerian actor. He was nominated for Best actor in a supporting role at the 2013 Nollywood Movies Awards.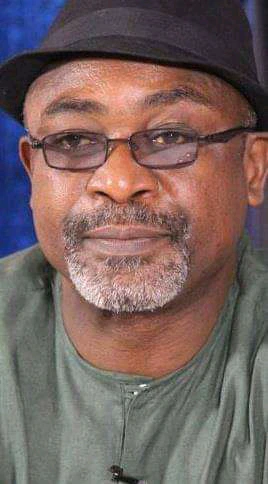 Bimbo hails from Lagos State. After graduating from the University of Port Harcourt with a degree in Theater Arts, he began his television career in 1985 as a broadcaster at Ogun State Broadcasting Corporation (OGBC). He later moved to Ogun State Television (OGTV) before commencing his acting career in 1986.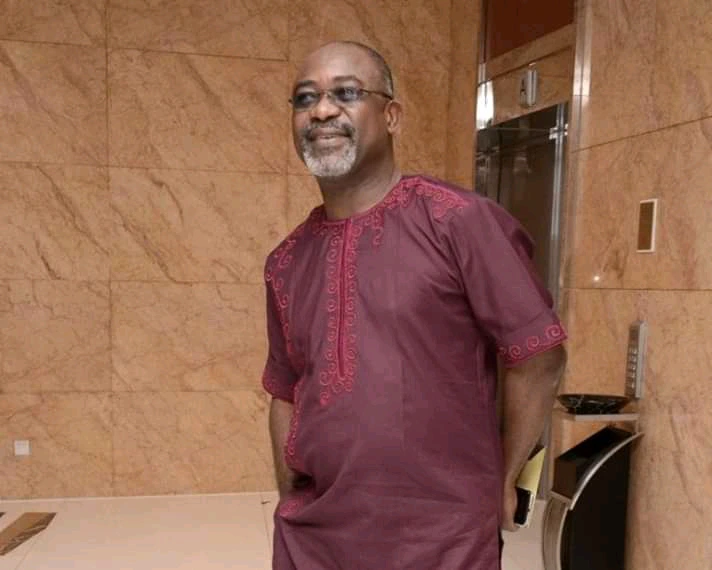 He has starred in several nollywood movies such as Tango with Me (2010), Heroes & Zeros (2012), Torn (2013), Dazzling Mirage (2014), Render to Caesar (2014), October 1 (2014), Heaven's Hell (2015), Shijuwomi (2015), 93 Days (2016), Banana Island Ghost (2017).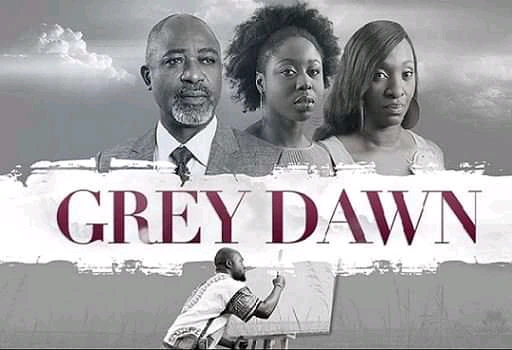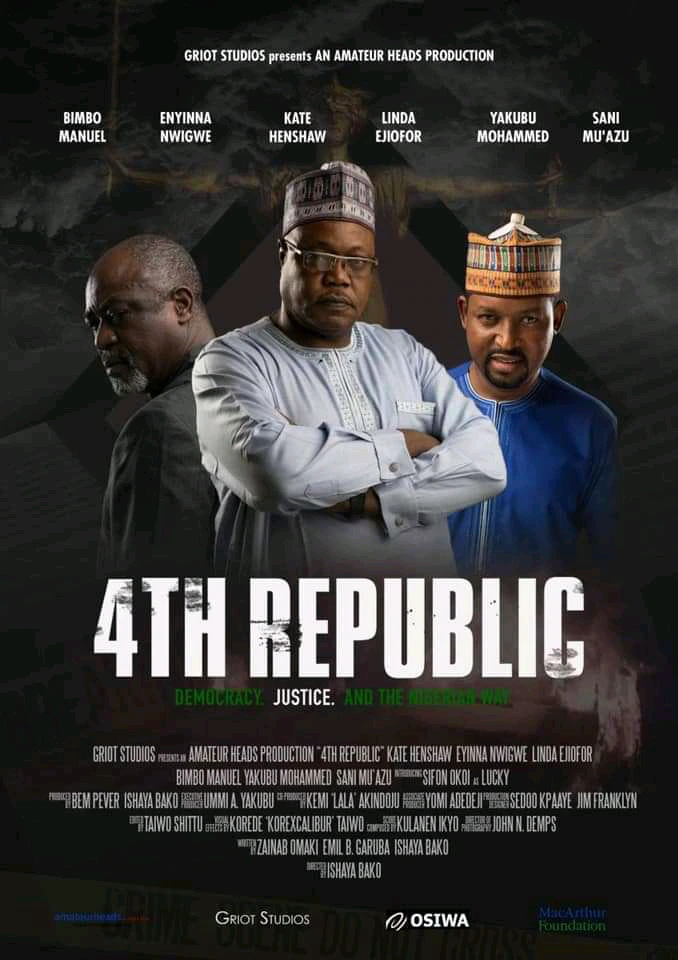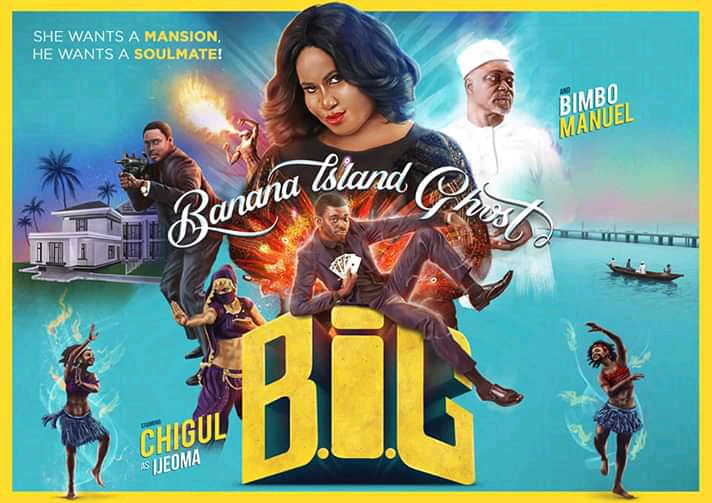 4. Bolanle Ninalowo
Nigerian actor, accountant, and entrepreneur. He began his career in the banking and music industries, before venturing into the Nigerian movie industry, Nollywood.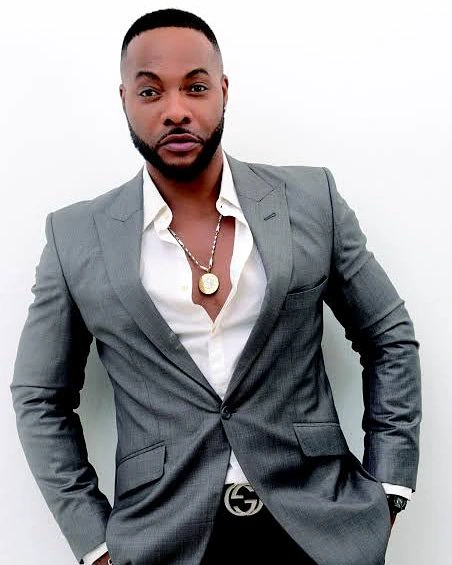 He made his debut production, Rebirth in 2010, and came to limelight in 2014, following series of films he starred in. Over the past few years, Bolanle has made a name for himself and is often regarded as one of the Nollywood hunks.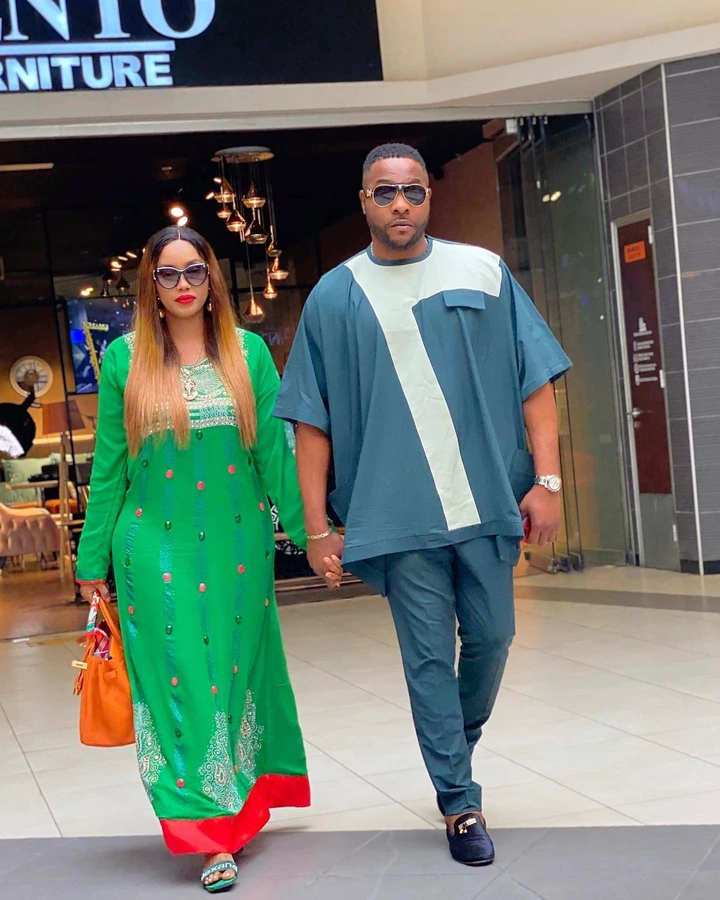 Bolanle Ninalowo was born on May 7, 1980 in Ikorodu, Lagos State, Nigeria. He was born as the second child of eight children, and spent the first 15 years of his life in Nigeria. Thereafter, he relocated to Chicago, USA and spent another 15 years.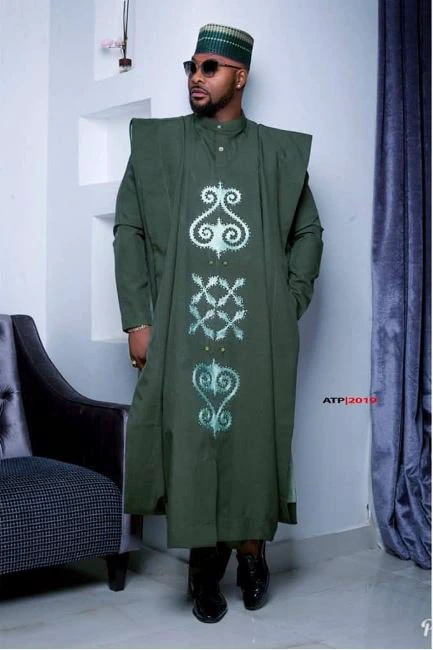 In USA, Bolanle attended DeVry University and obtained a Bachelor's degree in Accounting. Subsequently, he bagged a Master's in Marketing at the Keller Graduate School Management, USA.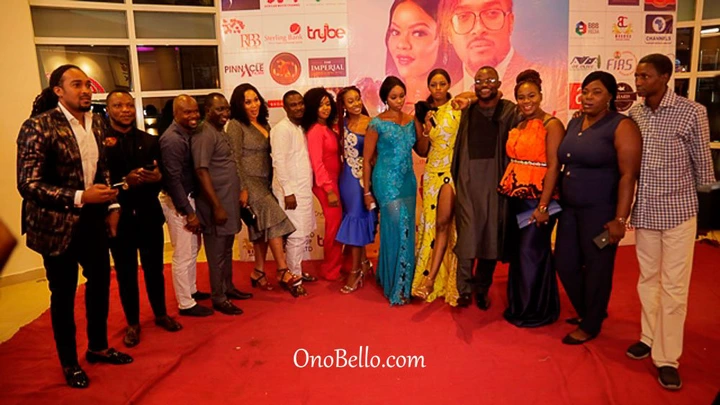 Ninalowo is married to Bunmi. The union is blessed with two children, Aliyah and Morakinyo.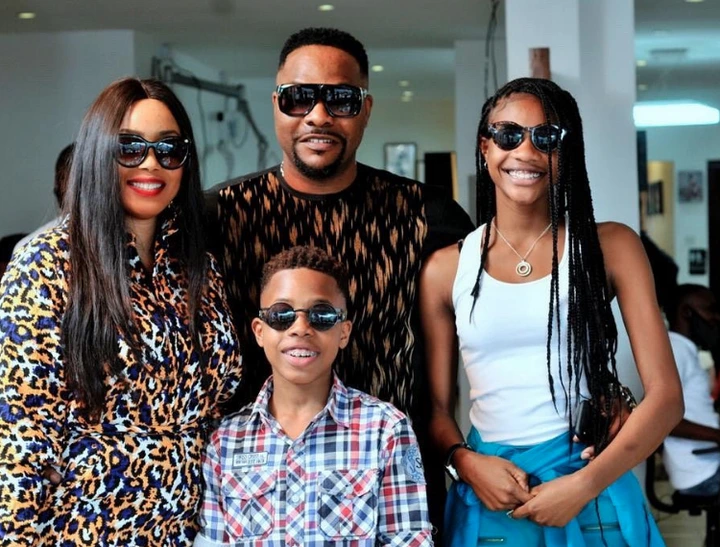 After school, Ninalowo worked in the banking sector. Later on, he worked as an accountant at General Growth Properties, Chicago. After some time, he returned to Nigeria and worked with Guaranty Trust Bank.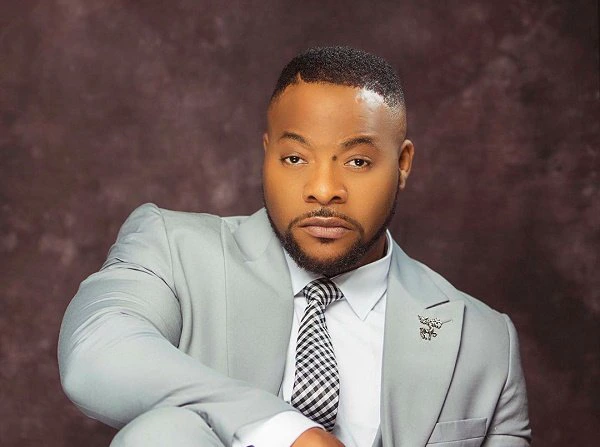 After a while, he took interest in the growing Nollywood industry and ventured into the industry by producing his debut movie, Rebirth (2010).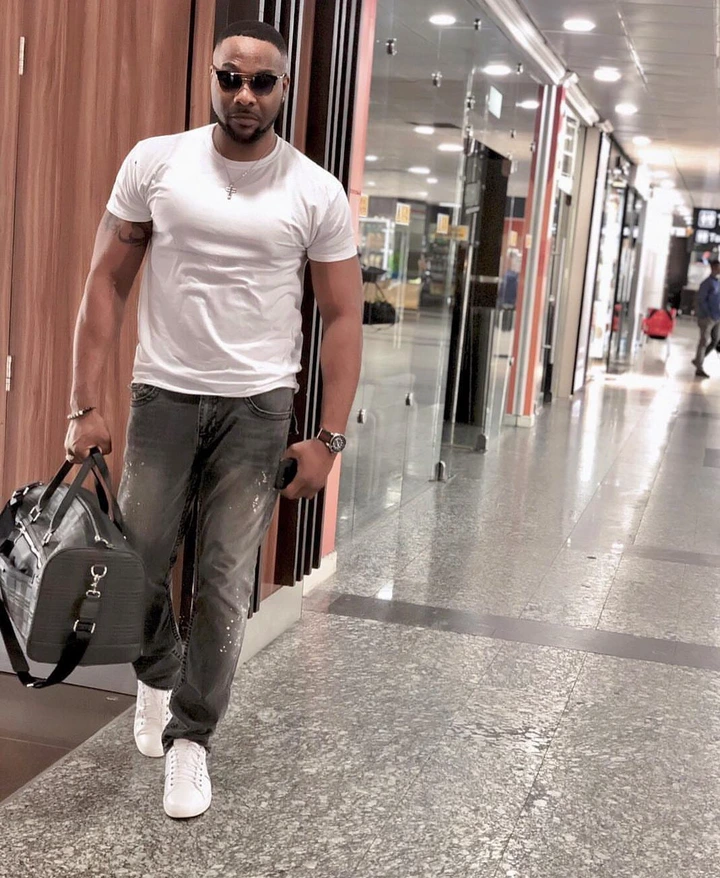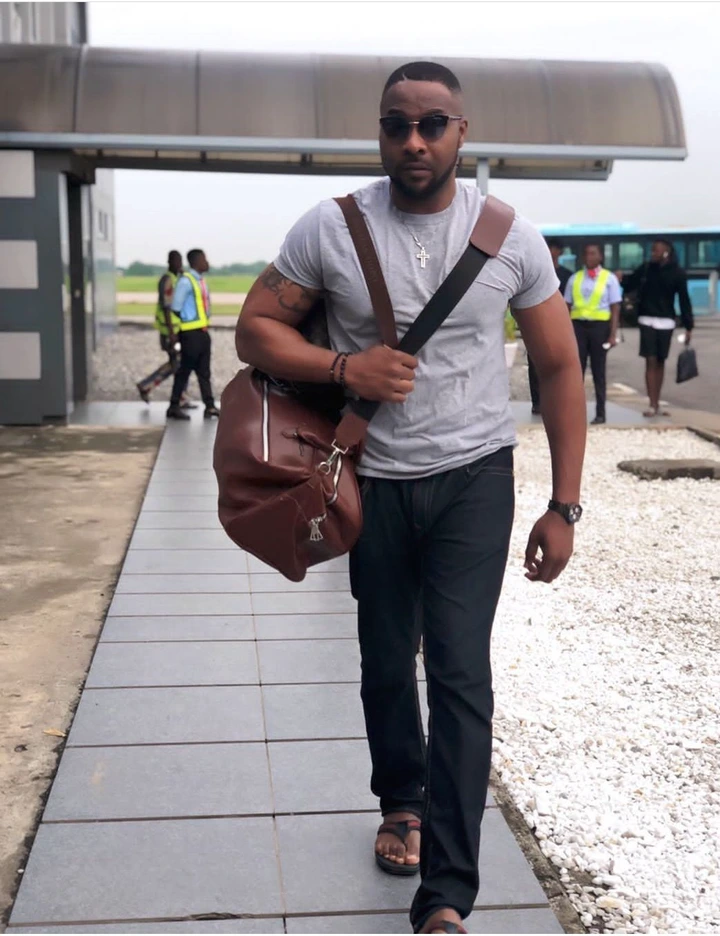 Today, he is a successful Yoruba and English films actor and have starred in What's Within, Ordinary People, Desperate Baby Mama, Barrister Seliat, and the most popular, Picture Perfect, e.t.c..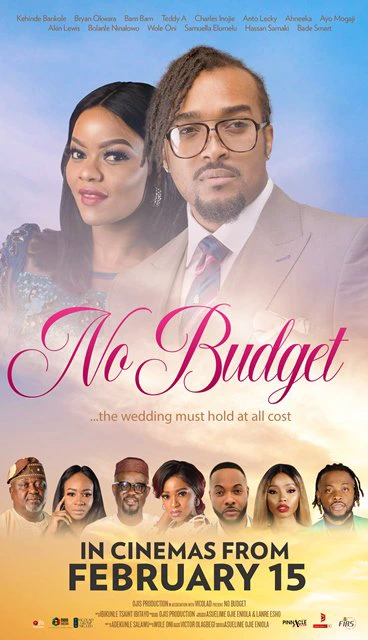 5. Segun Arinze
Segun Arinze, born on September 24, 1965, in Onitsha, Anambra State to a Yoruba father and an Igbo mother. He is a native of Badagry, Lagos State. He went to Victory College of Commerce in Ilorin, at that point continued to Taba Commercial College in Kaduna State to finish his optional instruction. He contemplated Dramatic Arts at Obafemi Awolowo University. He is famously known as Black Arrow which he picked up from a job he played.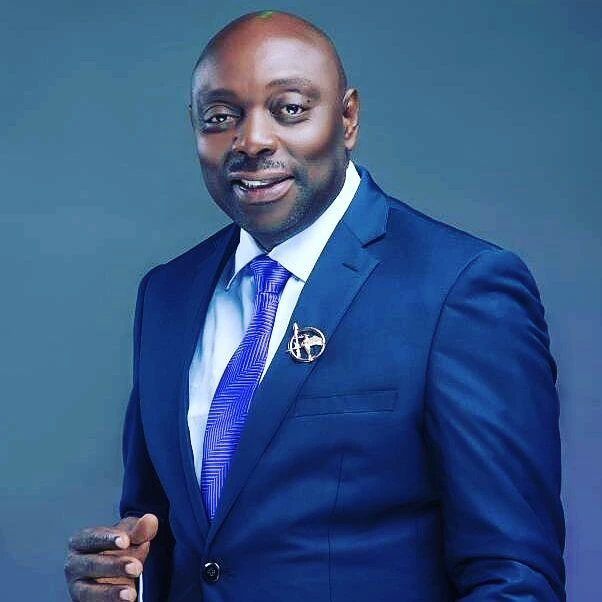 He began his acting profession in Ilorin. Outside acting, Segun additionally is an acting mentor and presently works with esteemed African worldwide film celebrations giving his insight to the up and coming age of entertainers.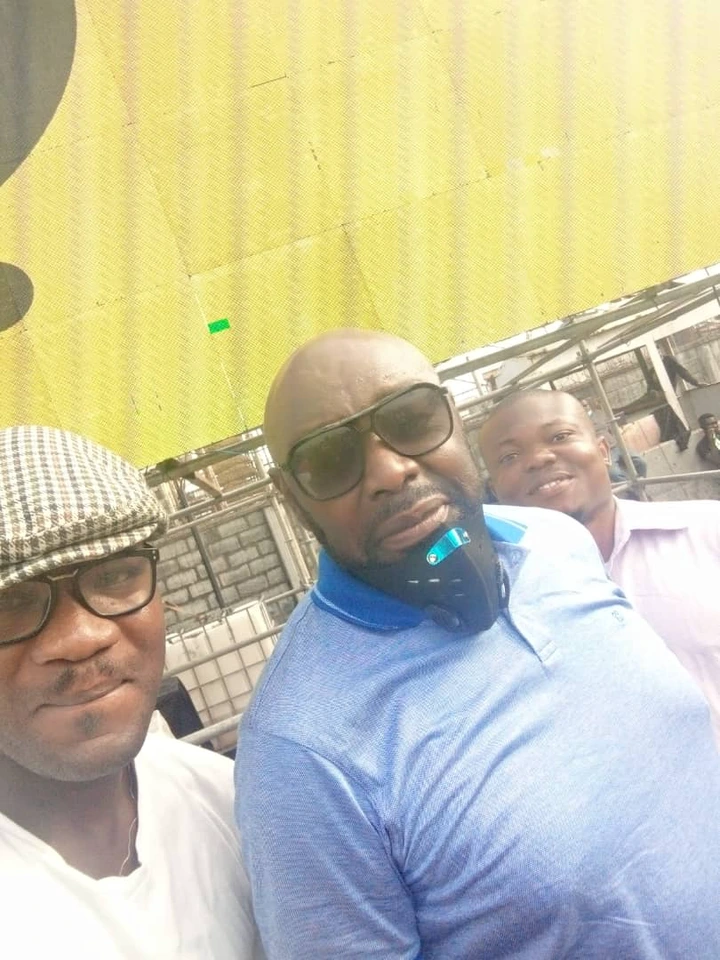 Segun Arinze got hitched to Nollywood entertainer Ann Njemanze and the marriage was honored with a girl; Renny. Two years after the marriage, Segun Arinze and his significant other Ann Njemanze got separated. After the invalidation of his marriage with Ann Njemanze, in 2010, Segun Arinze got hitched again to his better half, Julie Arinze and the couple is honored with three children.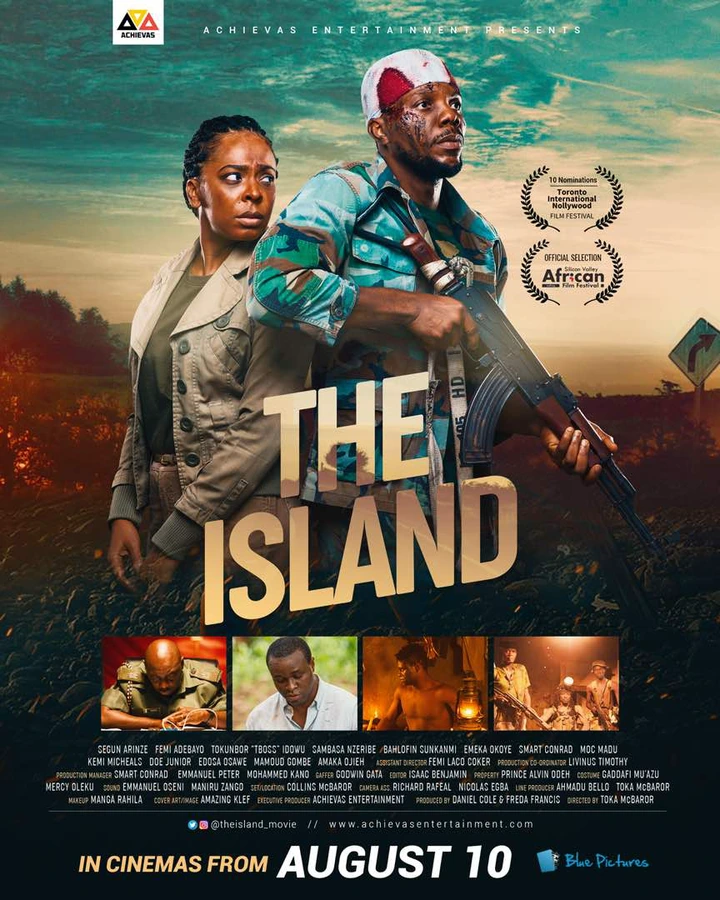 6. Wole Ojo
Adewole Ojo popularly known as Wole Ojo is a fast rising Nollywood actor, model and a television personality. He was born on 6th June 1984 in Lagos State in the western part of Nigeria to Yoruba parents. He is the winner of the 4th edition of the Amstel Malta Box reality show.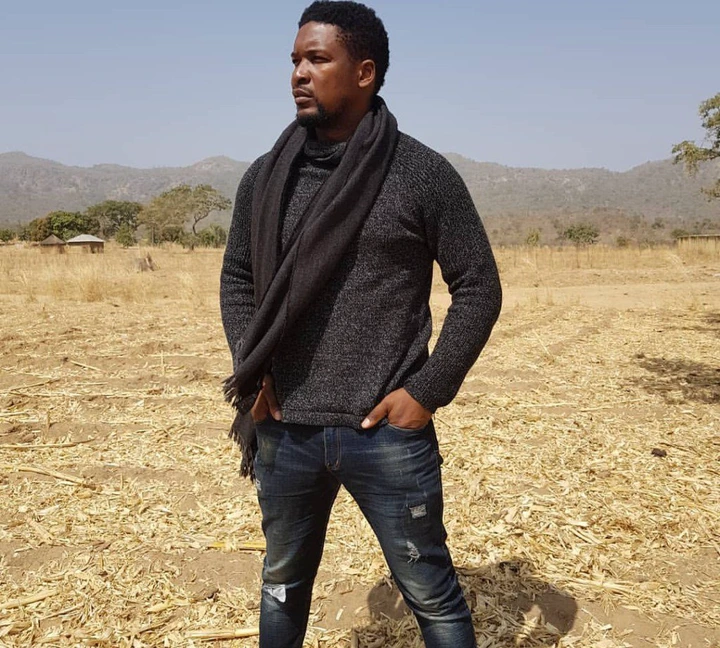 He started acting at a very tender age of 9 years old. At the age of 11 years old, he had his debut stage performance, in a commemoration of a children's day celebration at the Nigerian Institute of International Affairs sponsored by UNICEF. In 2010, he won an award for Best Student Actor at the 2010 Peak Awards and is currently starring in the M-Net hot series, Tinsel. Wole Ojo is currently the brand ambassador of Amstel Malta.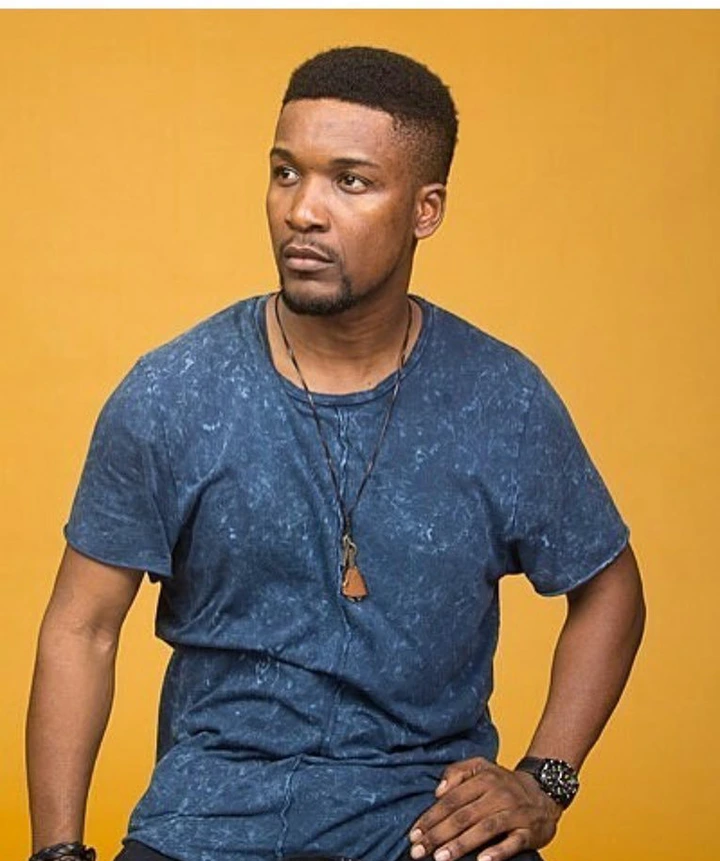 Wole Ojo completed both his primary and secondary school education in Lagos State in the western part of Nigeria and obtained both his First School Leaving Certificate and West African Senior School Certificate.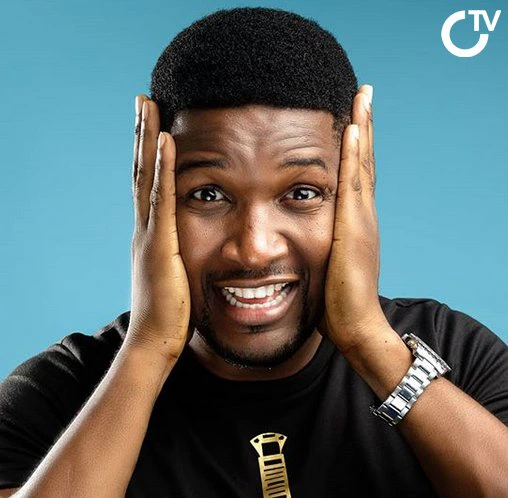 After completing his primary and secondary school education, Wole Ojo proceeded to University of Lagos and graduated with a Bachelor's Degree in Creative Arts. There is no doubt that he is an upcoming act that you should look out for in the entertainment industry. He broke into the Nigerian movie scene in 2009, after winning the fourth edition of the Amstel Malta Box Office reality show held in Lagos in the western part of Nigeria.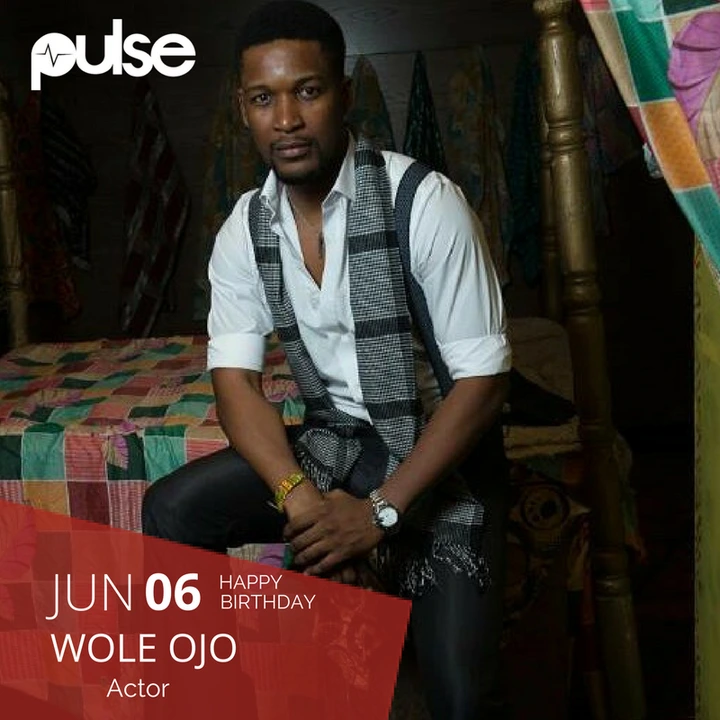 He has also directed a number of plays including Wale Ogunyemi's play "Langbodo", Bode Osanyin's play "Beer Parlour Philosophy", Moliere's play "A Doctor in Spite of Himself" and excerpts from William Shakespeare's play "Macbeth".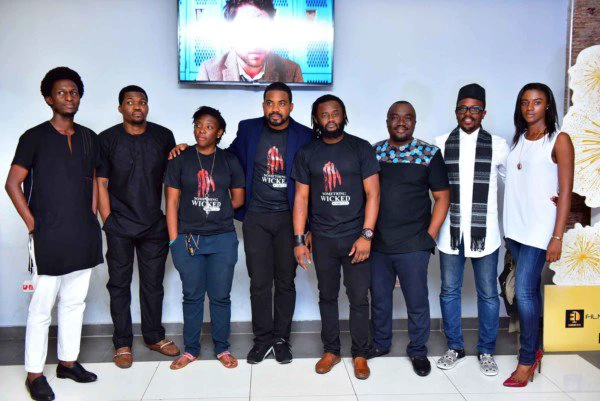 Wole Ojo rose to fame after starring in the Nollywood blockbuster movie "The Child" a movie that brought him to limelight. Wole Ojo has acted in several Nollywood movies and television drama series which include The Child, Maami, When Fishes Drown, Conversations at Dinner, Umbara Point, Perfect Union, Brave, The Match Maker, Out of Luck, 7 Inch Curve, Entreat, etc.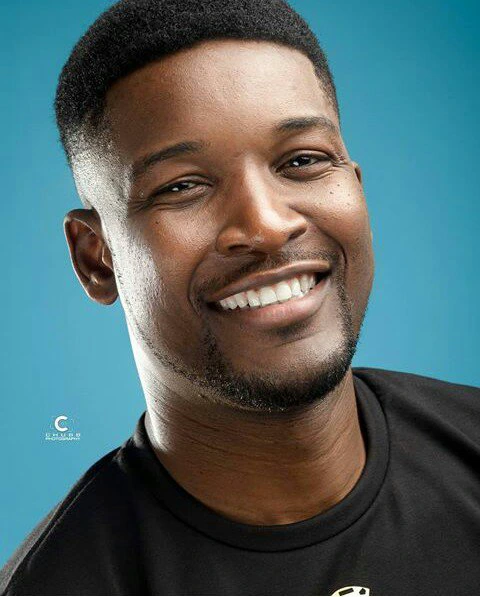 Wole Ojo in the cause of his acting career has been nominated and has won several awards in Nigeria. In 2010, Wole Ojo was nominated for Most Promising Actor at the 6th Africa Movie Academy Awards. In 2014, Wole Ojo was nominated for Best New Actor (Yoruba) at the City People Entertainment Awards.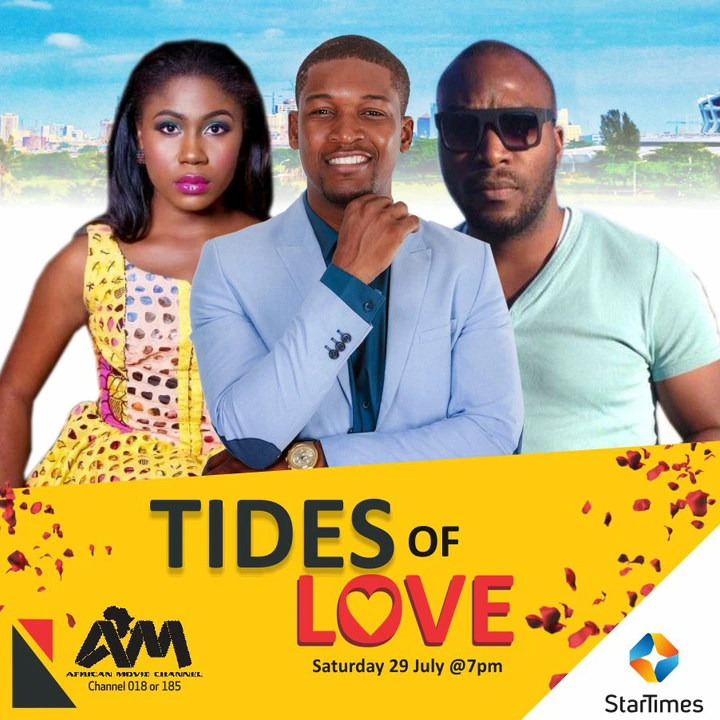 7. Adeyemi Okanlawon
Adeyemi Okanlawon, born in Lagos, Southwest Nigeria to an Aircraft Engineer father Adeyemi Okanlawon, and Adeyinka Okanlawon a baker and entrepreneur, is a fast rising actor.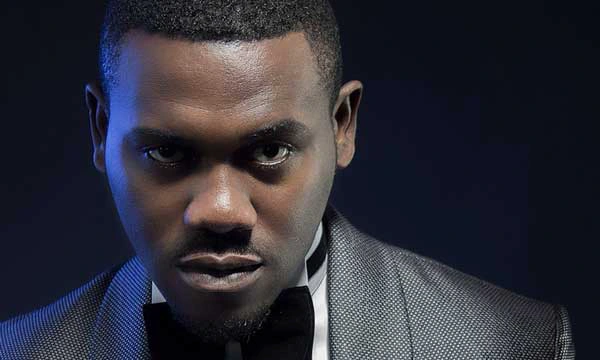 In 2013 he was awarded Best Actor in a Short Film at the In-Short film festival for his portrayal of a violent psychotic husband in the short film thriller, Blink. Blink was also nominated for Best Short Film at the 2013 NMA (Nollywood Movies Awards), Kpians Premonition was nominated in the Best New Media Online Video category of the AMVCA, while In Iredu was in the top 5 finalists of the Afrinolly short film competition and won Best Animation. In 2014 Gidi Up was nominated for Best TV Series at the 2014 NMA while he was nominated for Best Youth Act, Movie (TUSH Awards) for his work in Gidi Up. Blink, Oblivious and Kpians Premonition were shortlisted in the Best Short Film category at the 2014 AFRIFF.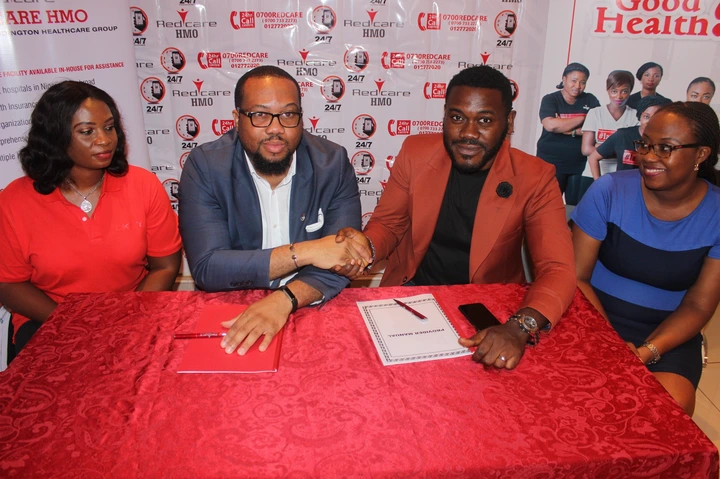 His skills include Shotokan Karate, Swimming, Motor Bike, Saxophone, Guitar, and his interests and hobbies include; Reading, Film, Theatre, Sales, Marketing, Social Media, MCing, and Travelling.

8. Babatunde Omidina
Babatunde Omidina, popularly known as Baba Suwe, was born on August 22nd, 1958 in Inabere Street, Lagos Island, Lagos, Nigeria.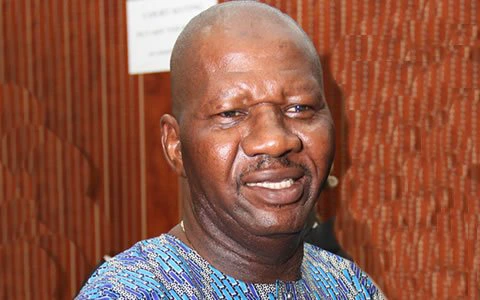 Born into a polygamous family of three wives, Baba Suwe grew up in Lagos. An indigne of Igbgogbo, Ikorodu, he had his primary education at Jamaitul Islamial Primary School in Lagos and Children Boarding School, Osogbo before he proceeded to Adekanbi Commercial High School in Mile 12, Lagos and Ifeoluwa Grammar School in Osogbo, Osun State.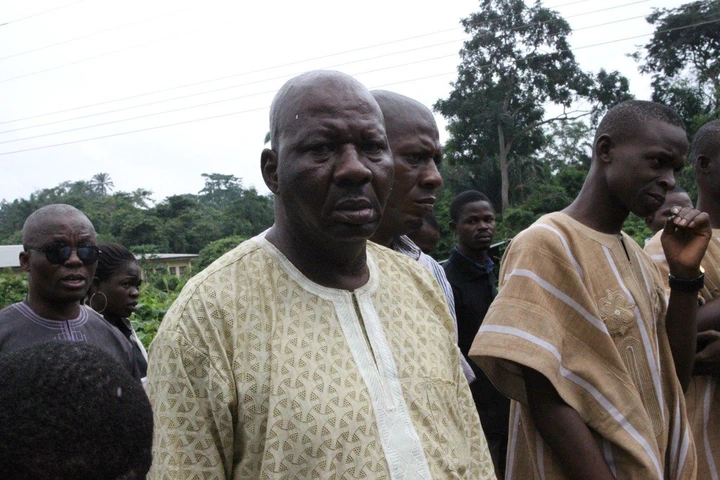 Baba Suwe started acting at 18 when he dropped out of secondary school, then he was in form four. He developed the passion when Baba Mero and his group came to the Children boarding school in Osogbo to act. After watching them, he got drums and other musical instrument, picked some guys in his street like Mufitau Ilumoka, Sola Taiwo and a host of others and formed a theater group. That was what metamorphosed into the brand 'Baba Suwe' today. His first show was at Amuto playing ground, Lagos Island. Although it was a free show, heI was so happy because it recorded a huge success.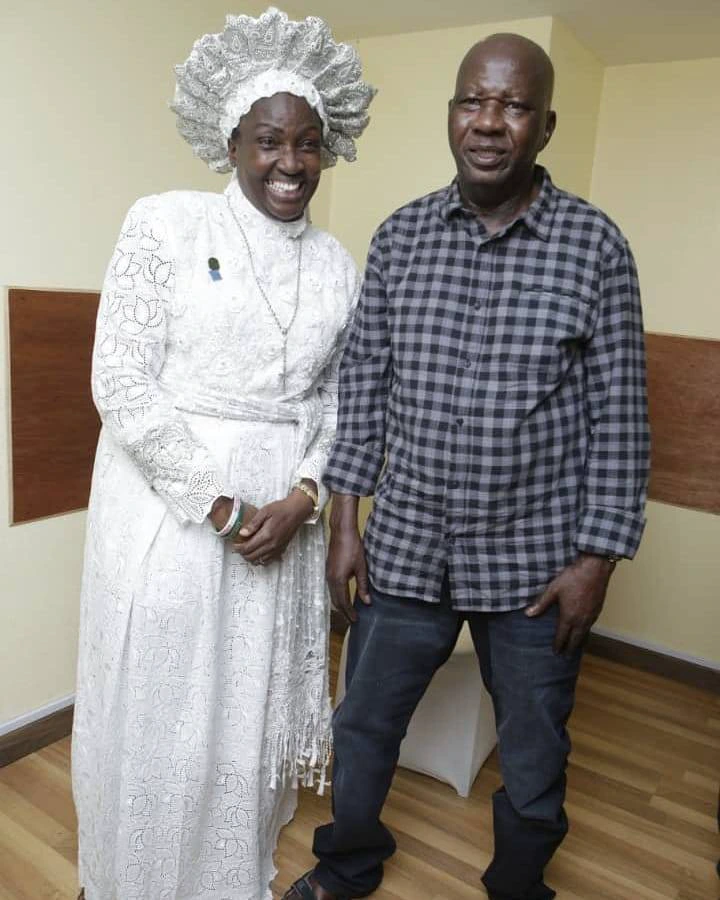 He came into limelight after he featured in a movie titled, Omolasan, a film produced by Obalende. He became more popular after he featured in Iru Esin, produced by Olaiya Igwe in 1997. He had featured and produced several Nigerian movies such as Baba Jaiye jaiye, a movie that featured Funke Akindele and Femi Adebayo, the son of the veteran actor Adebayo Salami. 
In 2011, he was alleged of cocaine trafficking by the National Drug Law Enforcement Agency, an allegation that was described as false and defamatory by the ruling of the lagos high court of law. His solicitor was the late Bamidele Aturu, a Nigerian lawyer and human right activist.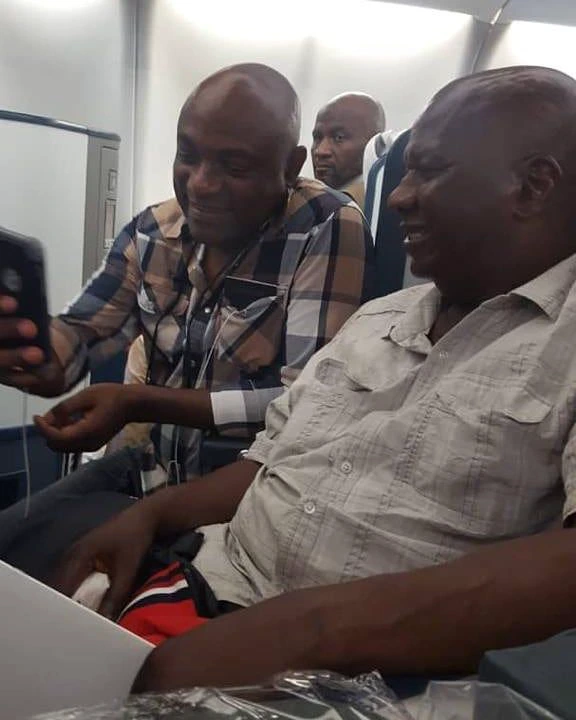 Baba Suwe was married to Mrs Monsurat Omidina, a popular comedian and actress popularly known as Omoladun Kenkelewu from 1995 until her death in 2009. He has three children – Junior Ominida, Halimat Omidina, and Okiki Omidina. After the death of his wife, his step-daughter, Omolara Kareem, accused him of killing her mother. According to her, "She [Monsurat] definitely died of high blood pressure as a result of the squabbles she had with her hubby." He has since re-married.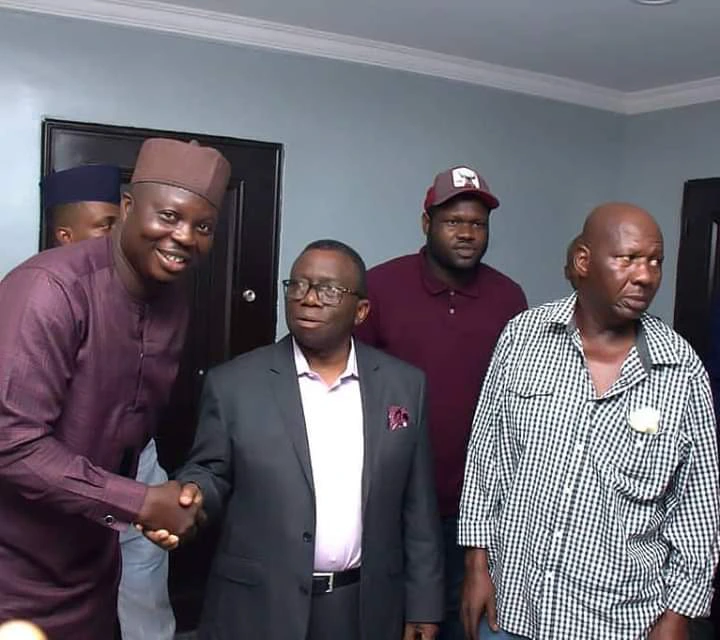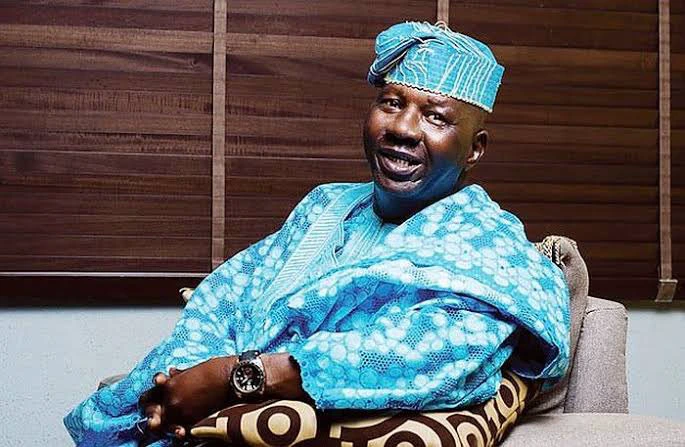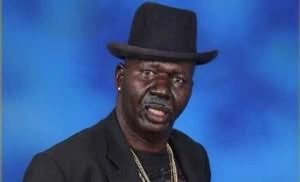 In 2017, the veteran actor suffered stroke and has since then been unable to move around. He blamed his health challenges to his detainment by the National Drug Law Enforcement Agency (NDLEA).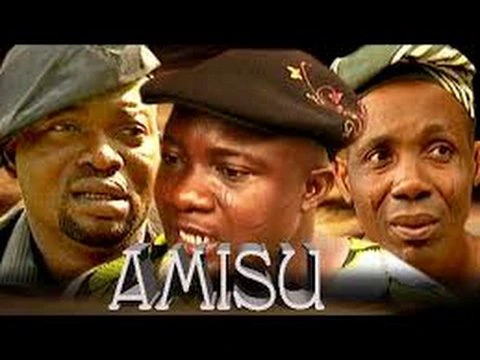 9. Victor Olaotan
Victor Olaoluwatoyefunmi Olaotan, born on 17th February, 1952 in Lagos State, is a Nigerian actor popular for his lead role in popular MNet soap opera Tinsel.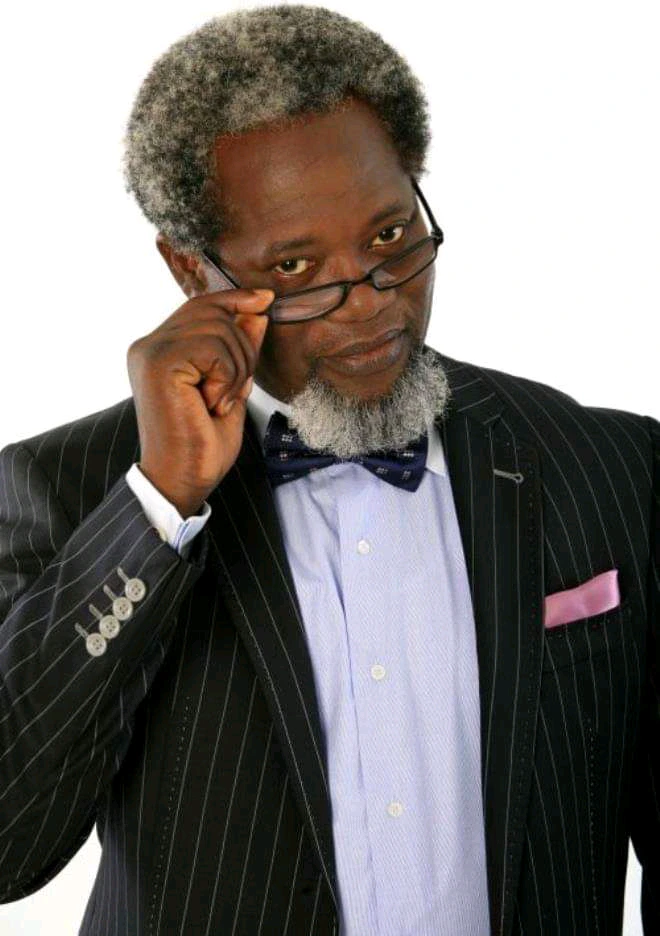 Victor Olaotan attended the University of Ibadan and the Obafemi Awolowo University Ile-Ife. In 1982, Olaotan obtained a Masters degree in Theatre Arts from Mason Gross School of Arts, Rutgers University, United States.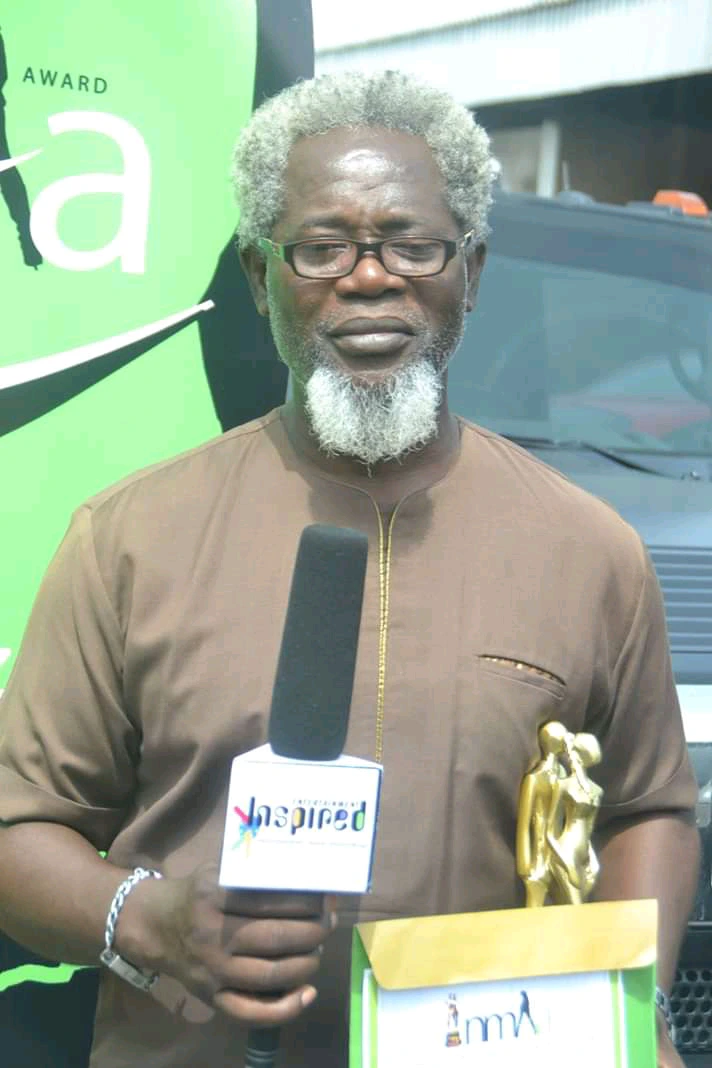 After graduation from school, Olaotan got a job as a footballer for the Water Corporation, Ibadan 1st Division. He proceeded to work with the Nigerian Television Authority (NTA) Ibadan. While at NTA Ibadan Olaotan produced English and Yoruba dramas.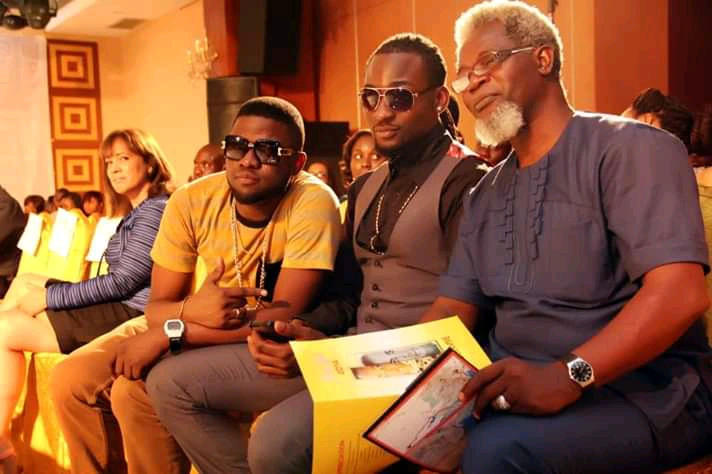 Victor Olaotan started his acting career in 1967 at the age of 15 when his literature teacher Mr. Adegoke recognized his talents. Mr Adegoke was a member of the Ori Olokun Theatre group in the early 70's, prior to the death of his father. Olaotan was chosen to represent the school in the play "The Gods are not to be blamed".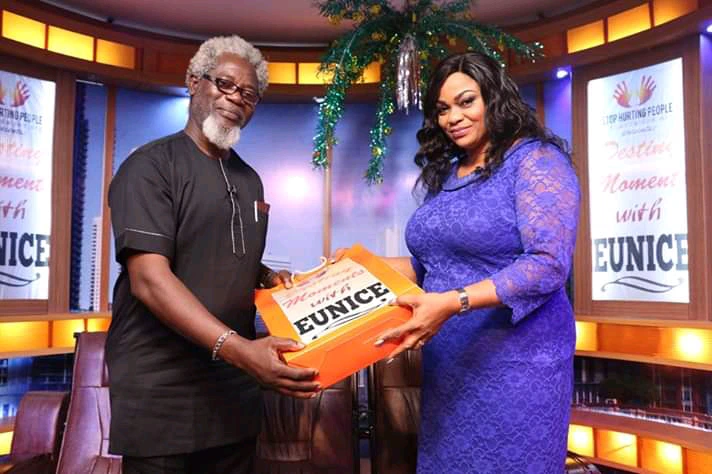 In 1974, Olaotan starred in soap opera "Candles in the wind" by Laolu Ogunniyi alongside Kehinde Craig.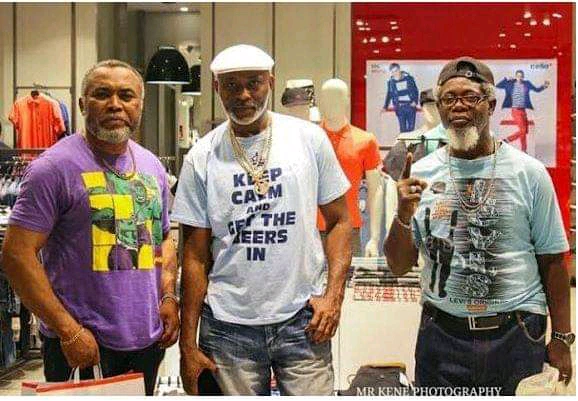 He left Nigeria in 1979 after his father's death. While in the United States Olaotan alongside some other Nigerians accompanied Shehu Shagari, the then President of Nigeria to meet with Ronald Reagan, the US President in 1981.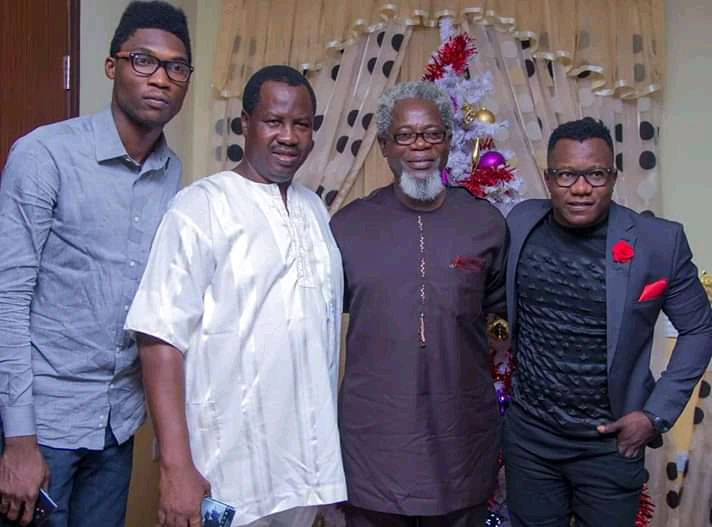 However in 2002, he returned to Nigeria to continue his acting career.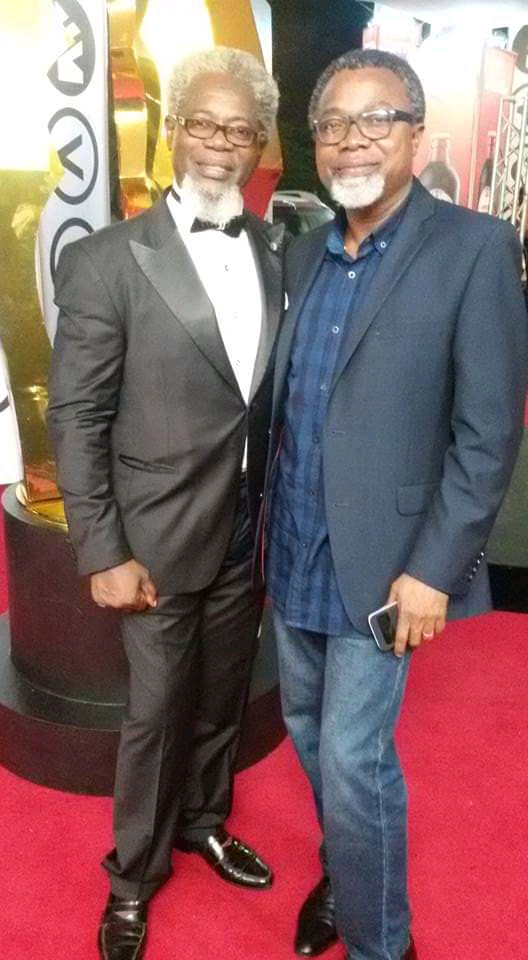 Olaotan became very prominent in the movie industry after he played the role of Fred Ade-Williams in MNet Soap Opera Tinsel in 2012.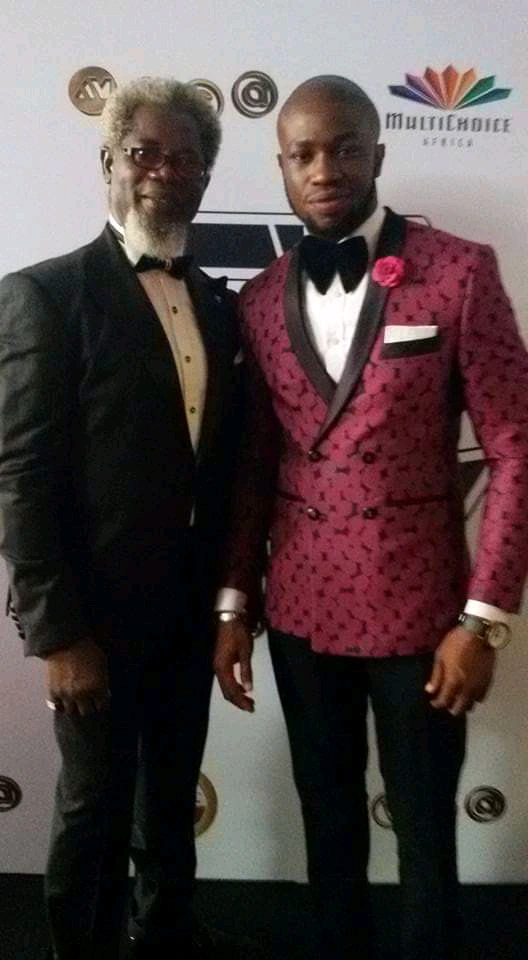 In 2013, Olaotan featured in Towo Tomo alongside Odunlade Adekola.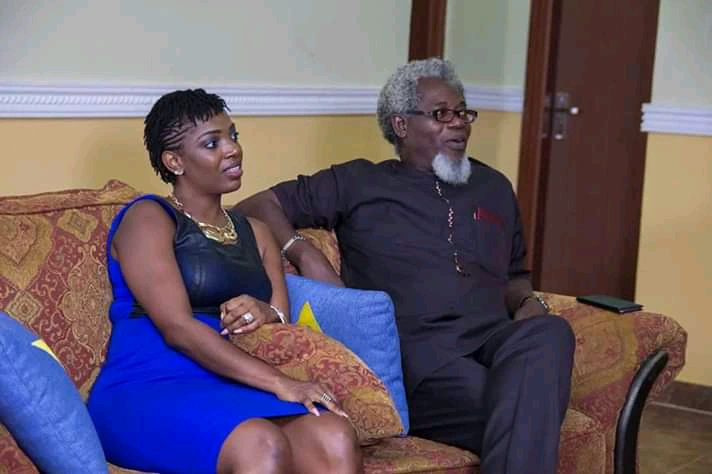 In 2016, he featured as Tobere in Opa Williams "Three Wise Men" alongside Zack Orji and Richard Mofe Damijo(RMD).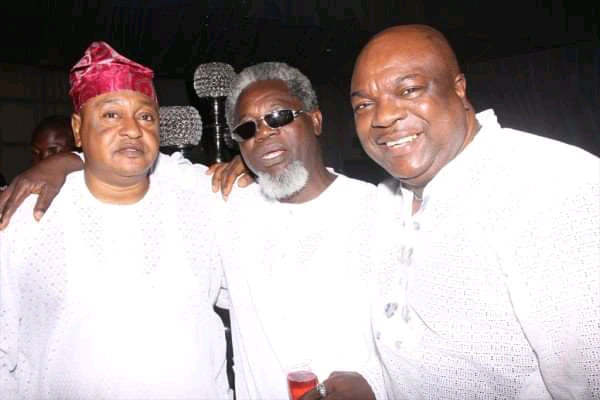 In 2016, Victor Olaotan was involved in a ghastly motor accident while driving to a movie around Apple Junction, in Festac, Lagos. Olaotan suffered a nervous system injury. The accident was reported to have crippled the veteran actor. Olaotan was treating in a medically induced coma.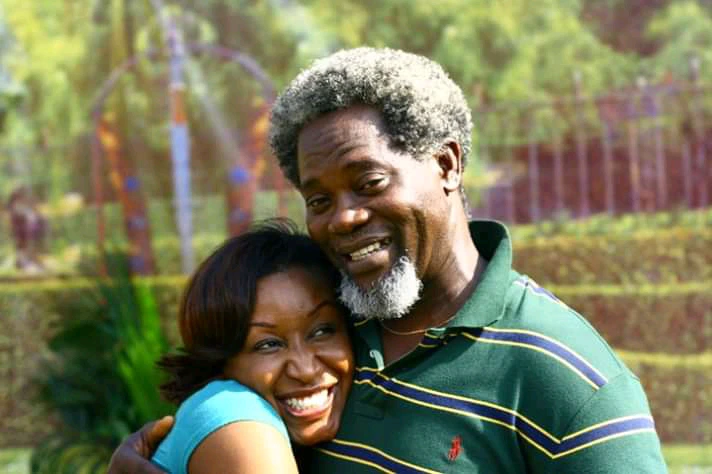 In 2018, Olaotan needed $50,000 to be treated abroad. A go fund me page was set up to raise funds for the treatment of Victor Olaotan, where Nigerians made generous offers for the treatment of the actor.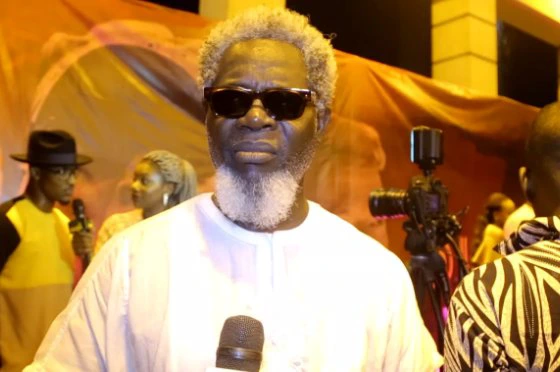 Nigerian billionaire Femi Otedola intervened and settled the hospital bills for the treatment of Olaotan.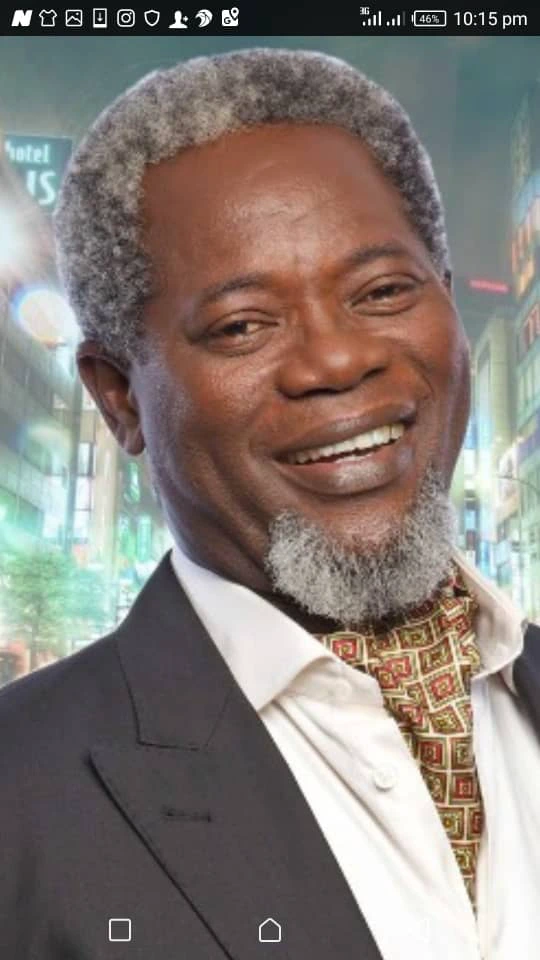 In 2020, another go fund me page was opened for donations for the treatment of the veteran actor who has been sick after the accident in 2016. Though his wife said Victor Olaotan has been making tremendous recovery.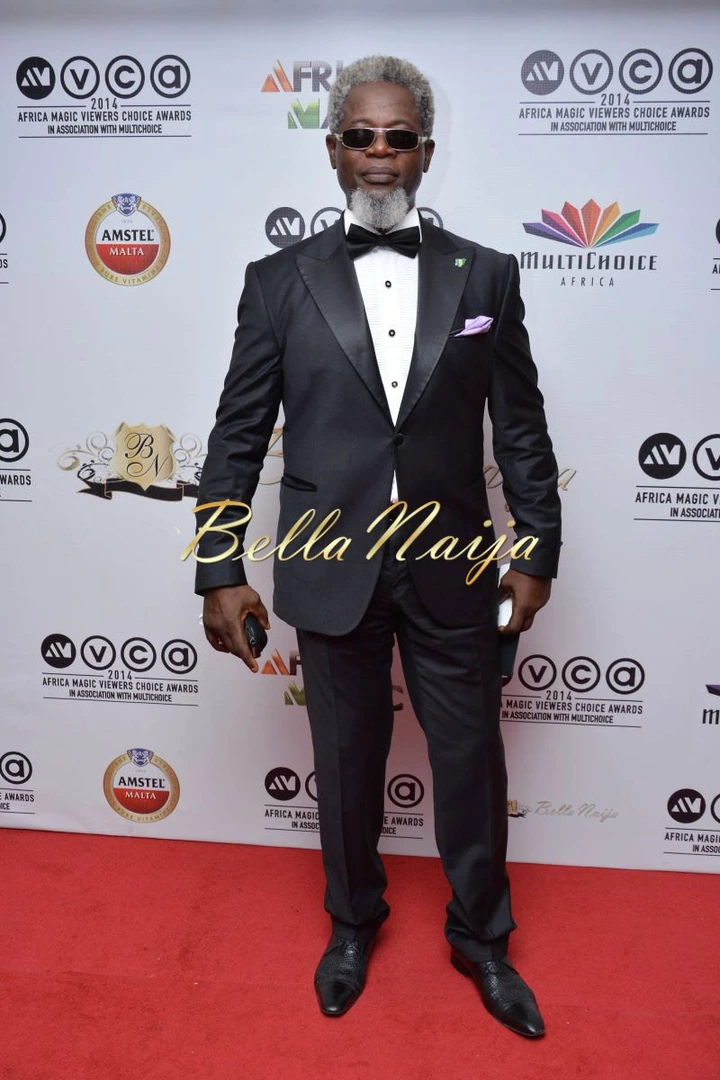 Victor Olaotan is married to Julia Olaotan.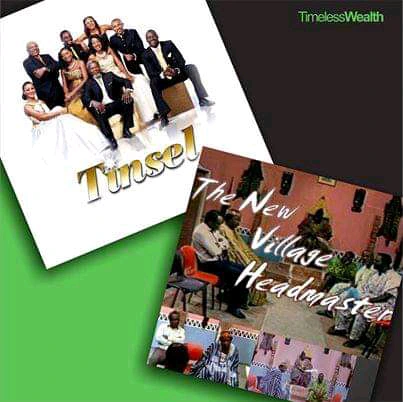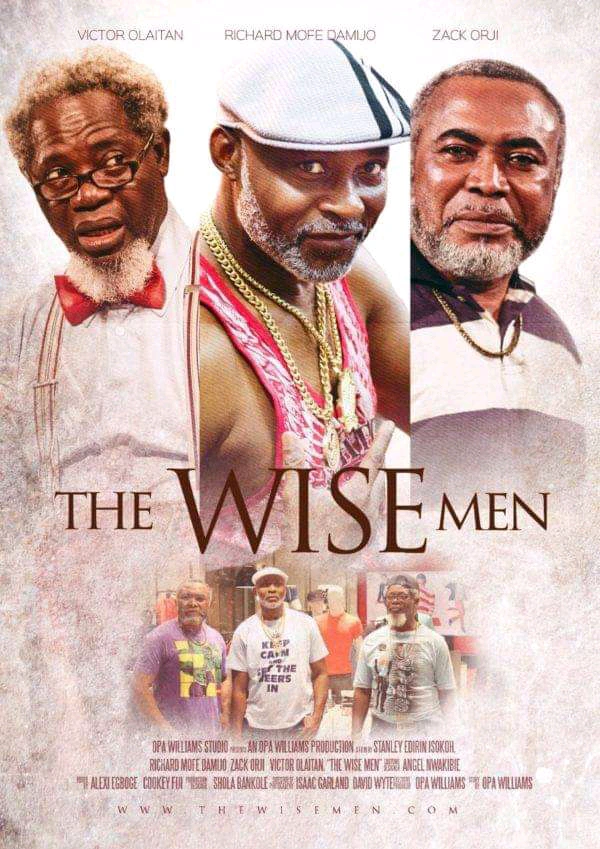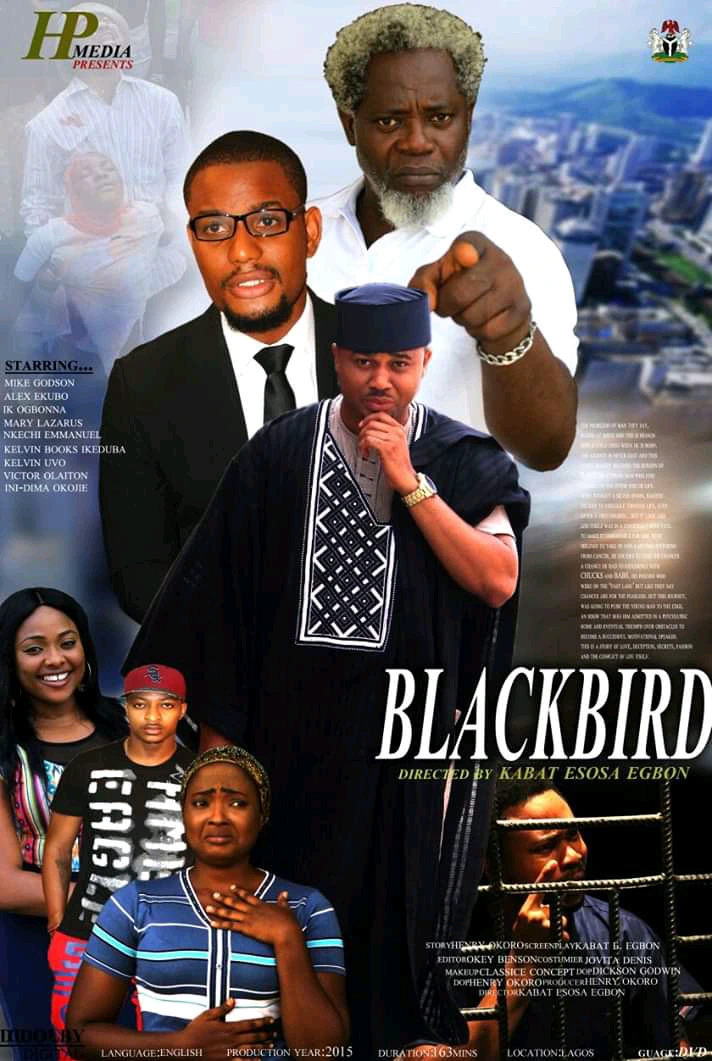 10. Desmond Elliot
Desmond Oluwashola Elliot was born on February 4th, 1974 Lagos, Lagos state, Nigeria to a father from Olowogbowo in Lagos Island and a mother rom Illah in Oshimili North, Delta State. He is a veteran actor, director, and politician.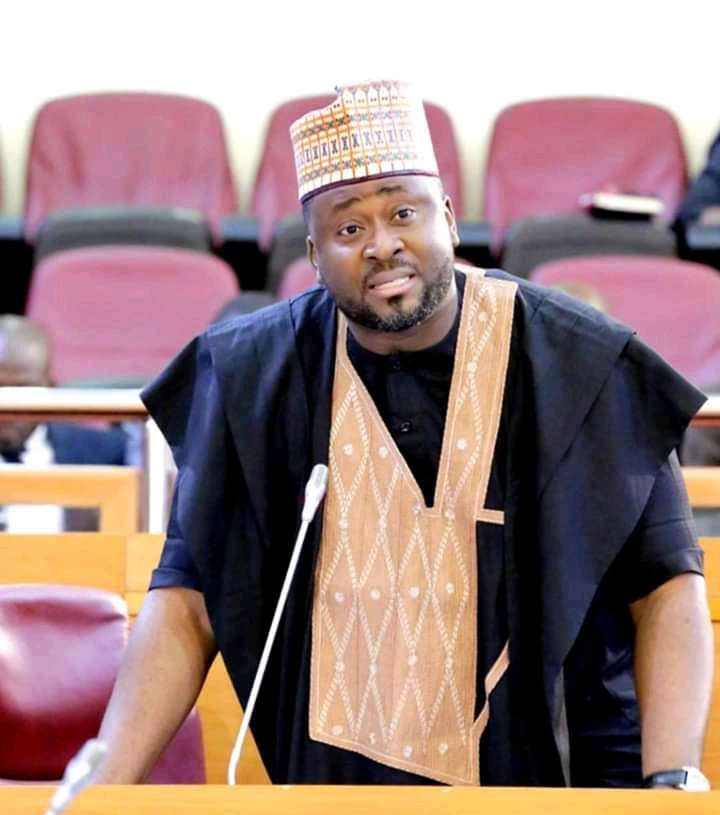 Desmond attended Air Force Primary School and eventually attended St. John's College in Jos. He furthered his education at Lagos State University where he studied Economics, and graduated in 2003.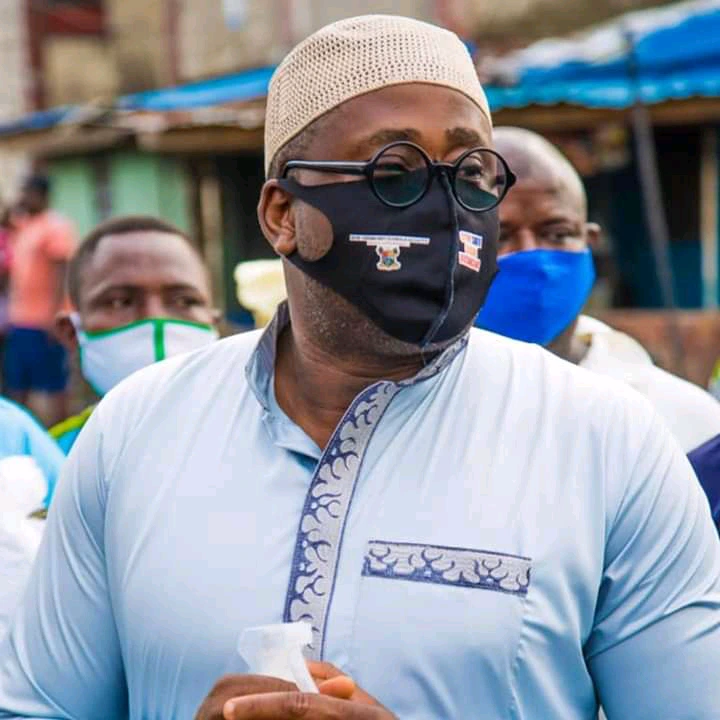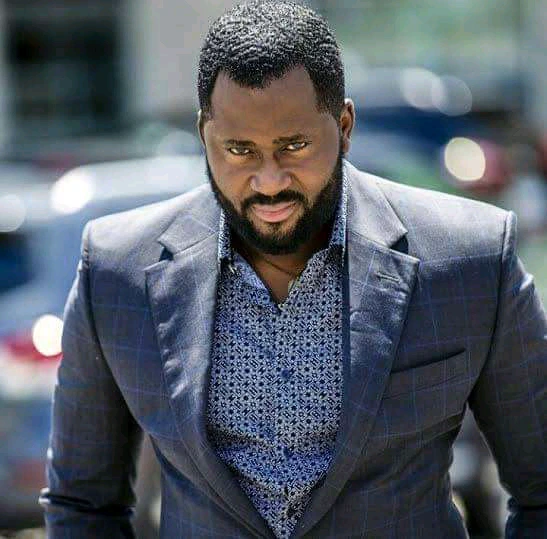 Elliot made up his mind to become an actor long ago. In 2002, he starred in his first film titled "Jesu Mushin." Since that time, he has become of the most famous actors in Nollywood. In 2008, Elliot produced and directed the movie "Reloaded." Currently, he is one of the top filmmakers in Nigeria. The actor kicked off a revolution in the country`s movie industry with the renewal of both the cinema culture and the box office productions. When asked how his mother reacted on seeing on him on screen for the first time, Desmond who is often called Shola at home, said "she was excited… (Who wouldn't be) the first time she saw me on screen was in a movie, Suitors, where I played an extra role.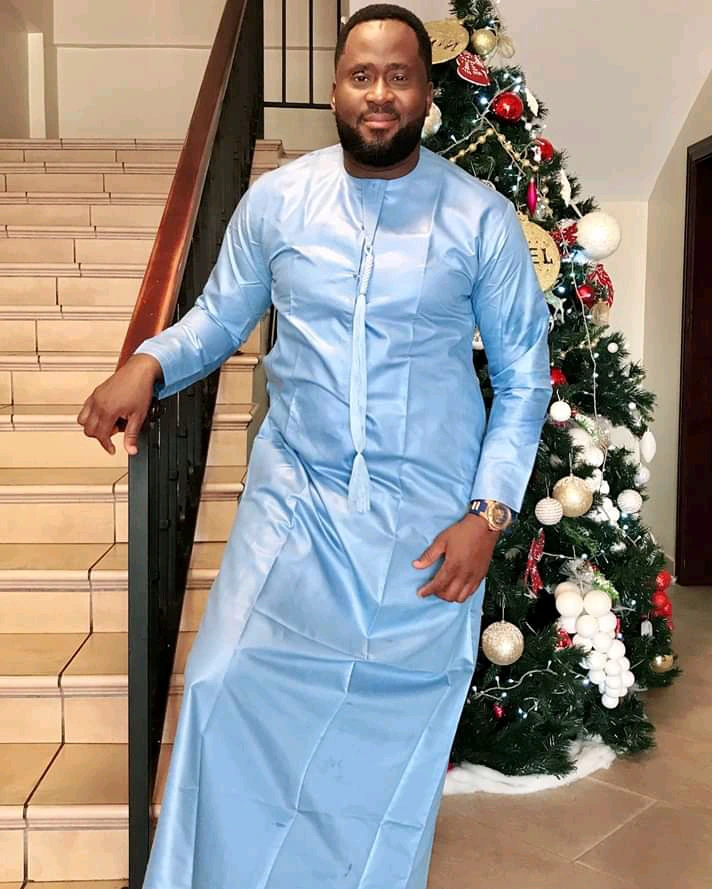 In the year 2010, Desmond competed to become an ambassador for the Face of Hope Project, a project established to give hope to the hopeless, in which assuming he won, he would work toward fixing "child illiteracy in Nigeria and Africa at large."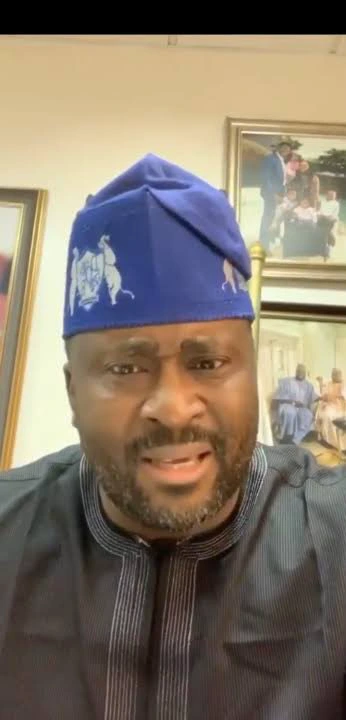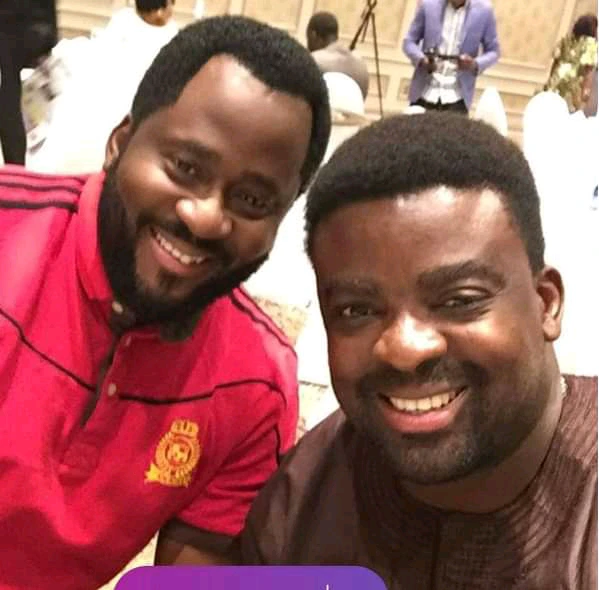 In September 2014, Elliot declared his intentions to contest for Lagos State House of Assembly under the platform of All Progressives Congress. After the election, he was declared the winner. He is now a member of the Lagos State House of Assembly, representing the Surulere I Constituency for a term of office that begun on August 6th, 2015, to end on July 6th, 2019 (The 8th Legislative Assembly).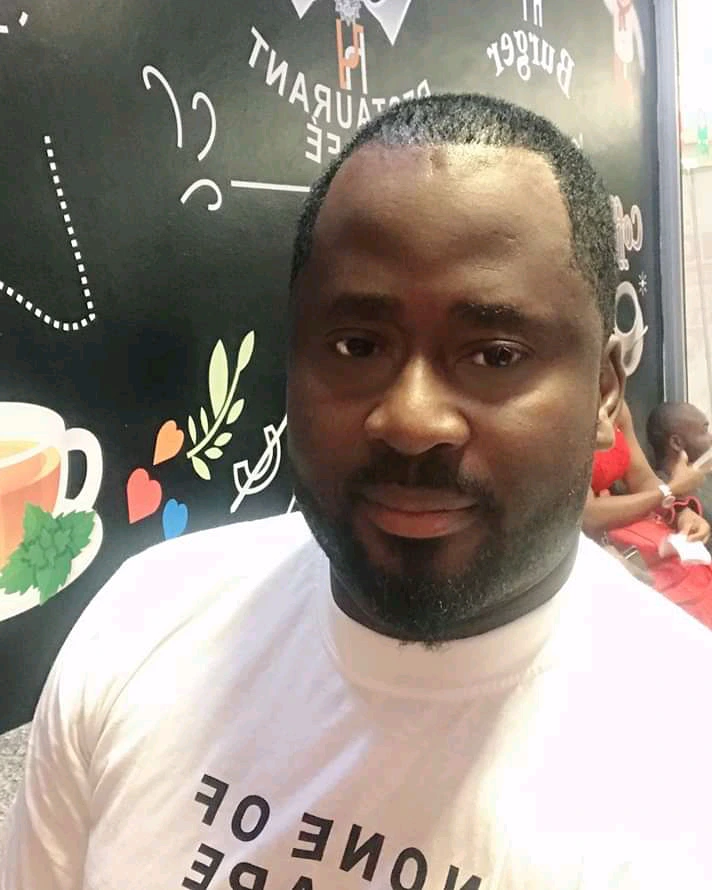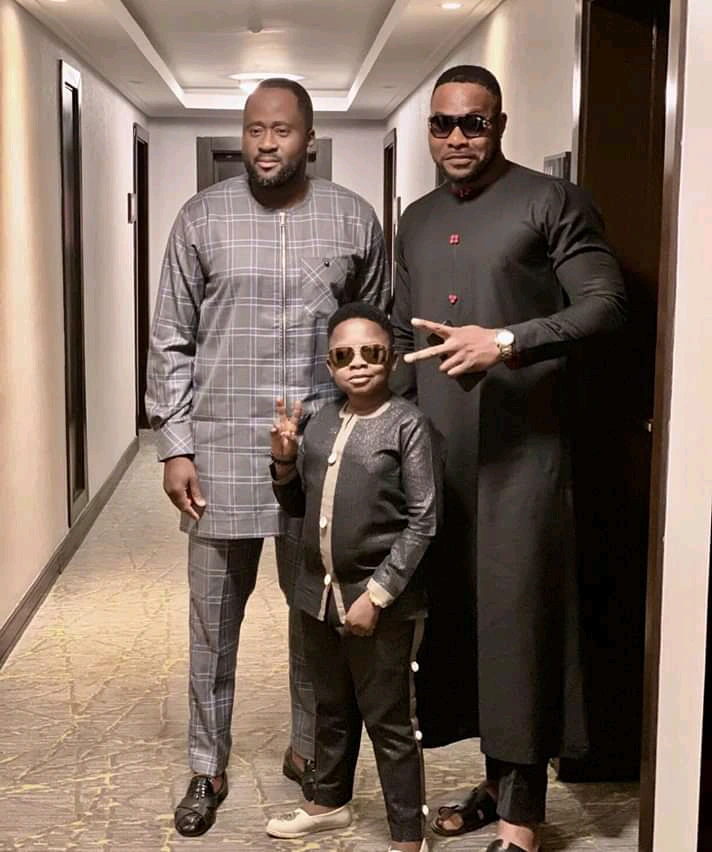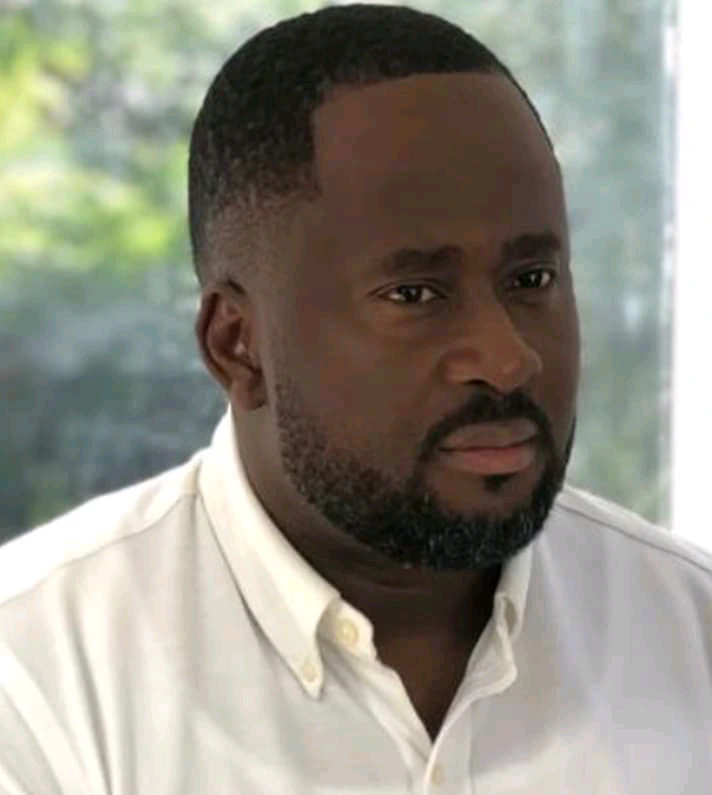 Elliot has being married to his wife, Victoria, since 2003 on Boxing Day, the same year Elliot Desmond graduated from the University in Lagos. The happily married have four beautiful children (including two set of twins) – three boys (Desmond, Denzel, Donald) and a girl named Dawn.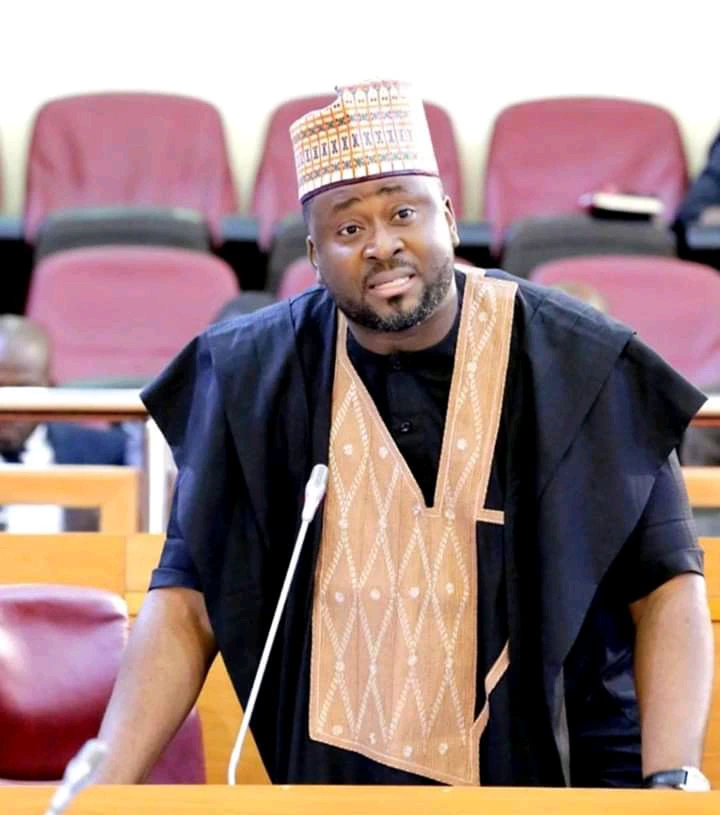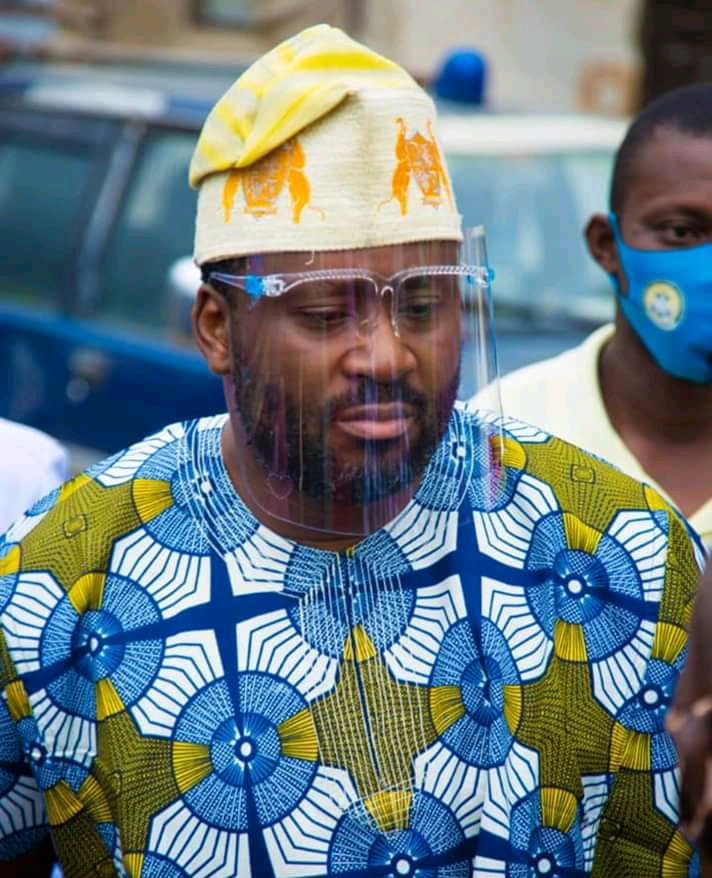 Elliot won best supporting actor in a drama at the 2nd Africa Magic Viewers' Choice Awards and was nominated for best supporting actor at the 10th Africa Movie Academy Awards.