Woli Arole is a popular Nigerian comedian whos has surprised Nigeria with quite an amazing stunt.
WolI Arole dressed as a mad man and went into the street of Lagos to seek for arms near shoprite.
He shared his experience;
"I went on the street of Lagos dressed like a "Mentally ill" person, I saw the reaction of a lot of people, some people gave me money, some ran away from me, a guy nearly slapped me, then I realized that a lot of people look down on the "Mentally challenged" in the society, which is not too good there's more we can collectively do in love. Our psychiatrist hospitals should be looked more into by the government. Some people are not even dressed like this physically, they look good and okay but they are going through "Mental illness" which includes Clinical depression, Anxiety disorder and Bipolar disorder and a whole lots. Please let's take our "Mental State" seriously.
" If you saw a "MENTALLY iLL" person around Shoprite yesterday, stopping cars, begging for alms, begging for food. That was "WOLI AROLE". I am the image of a lot of people "Mental State". Some people get dressed looking nice and go to work, some people look so beautiful but are "Mentally Unstable" This was just my own way of advocating, sensitizing and creating awareness for "Mental Health"." He also added that;
See photos below;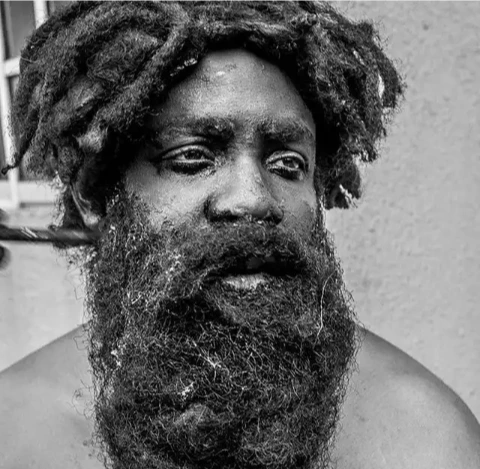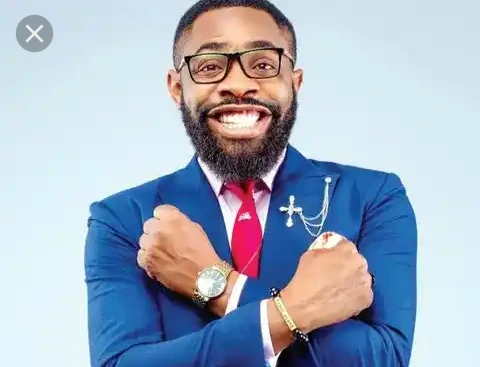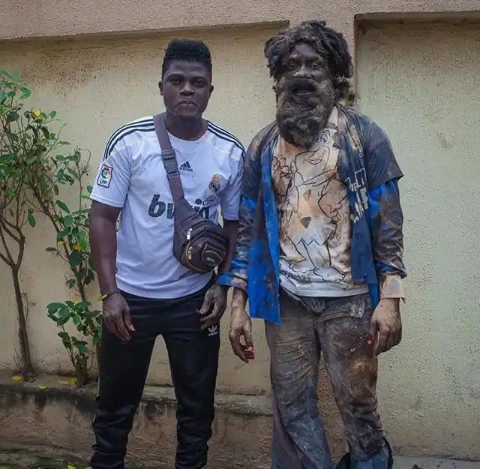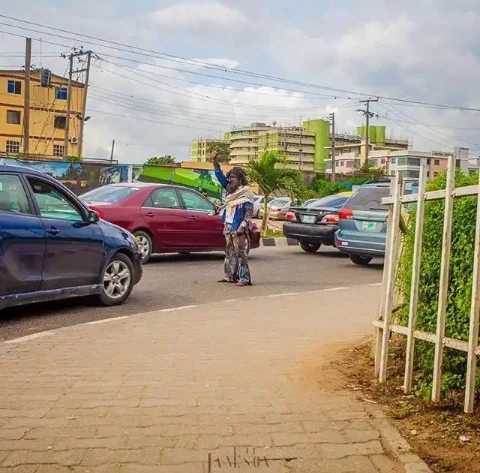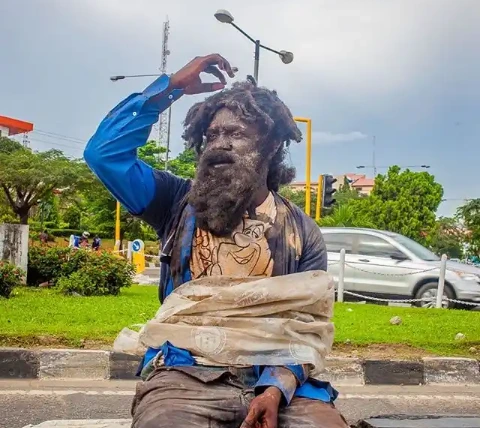 Source: www.Ghgossip.com