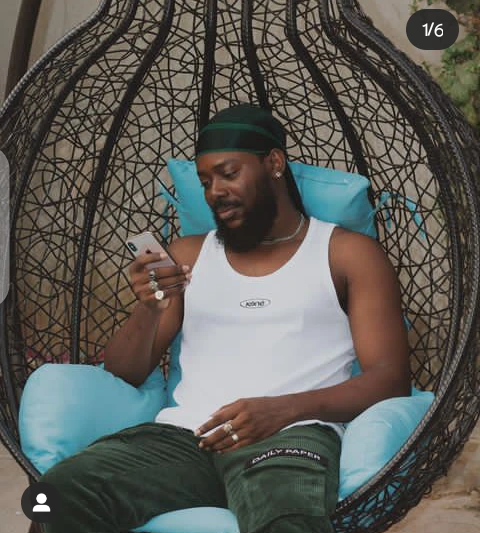 Adekunle is a very popular Yoruba musician known for his influences in the music industry. He is very friendly and committed to his career. Adekunle gold has featured with many top singers and has won awards.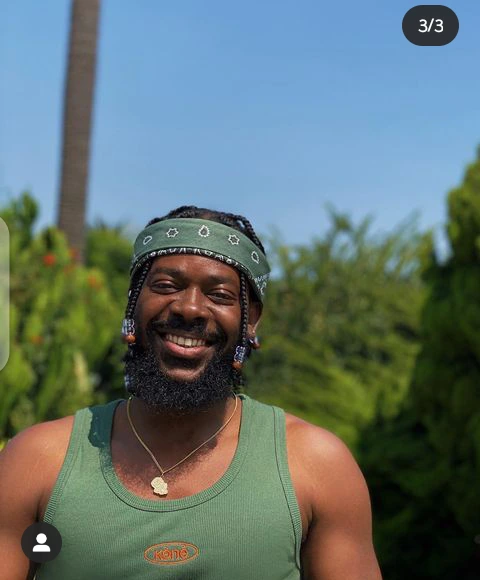 Adekunle Gold dropped a post on Twitter about an hour ago. Adekunle Gold asked how much a Big Brother Naija(BBN) form is. His post was a bit funny but he had reasons for his action. You may wonder why Adekunle Gold asked the price of BBN form. Adekunle post was a very funny one and Twitter users didn't waste time to react. They shared their various opinion regarding Adekunle question.
From Adekunle Gold caption : " Omo how much is BBN form?! The exclamation mark probably means that Adekunle Gold is really need to know the price of the BBN form.
See what Adekunle Gold posted and reactions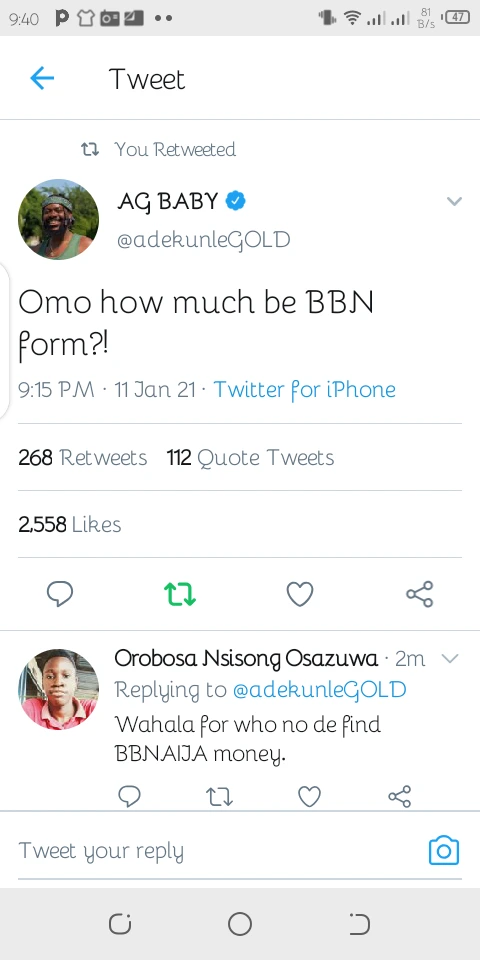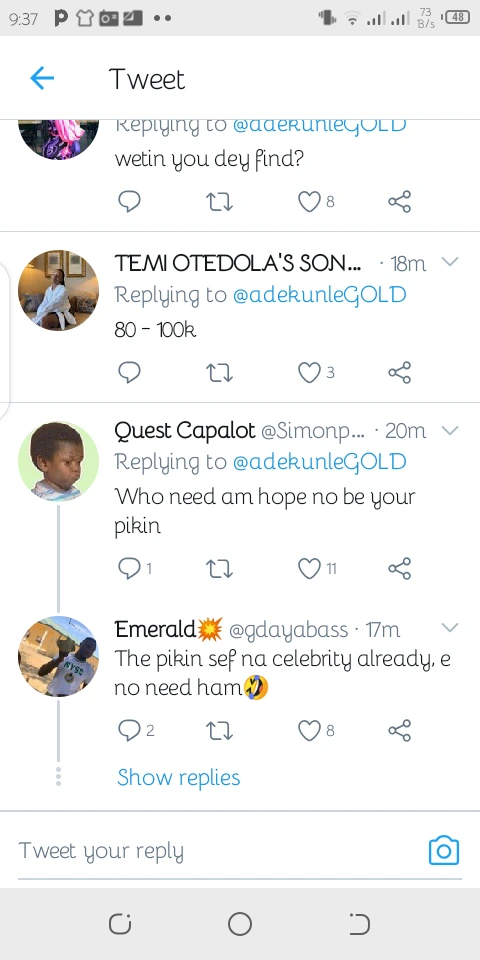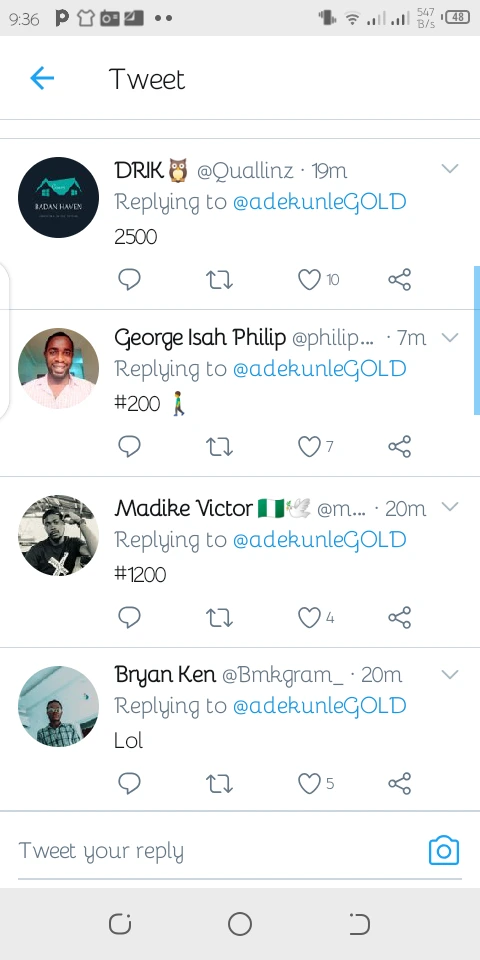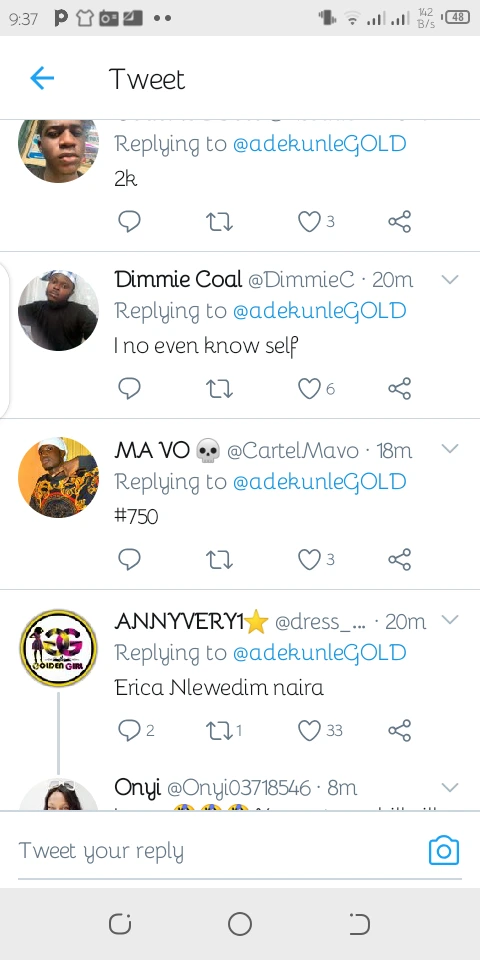 It will be fun if he Joins Big Brother next season.
How do you see Adekunle Gold post?