According to a popular south African song by master KG, " no matter where you go remember the road that will lead you home."
A lady identified as Vivian is seeking for information about her father who is a Yoruba man from southwest Nigeria.
Vivian began her frantic search for her father whom she was separated from at a very young age, she was told that he was a soldier from the Yoruba speaking part of Nigeria.
Vivian's mother is Igbo, and she can speak Igbo fluently but she lamented her inability to attract a suitor because most men want to know the true origin of her father.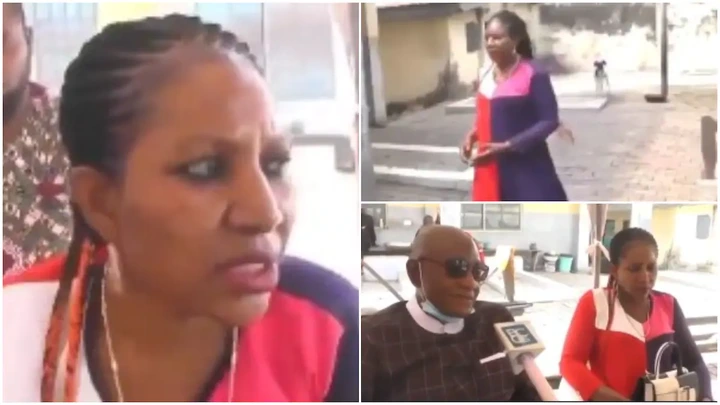 Vivian explained that her inability to identify her paternal roots has affected both her mental and relationship status.
She was recently temporary adopted by a chieftain Alhaji Nureni Akanbi, after she visited Ibadan in search of her father. She claimed that as a child she was taken away to the east by her mother, and could not remember what her dad looks like, the only thing she knows is that she has a Yoruba tribal mark on her face.