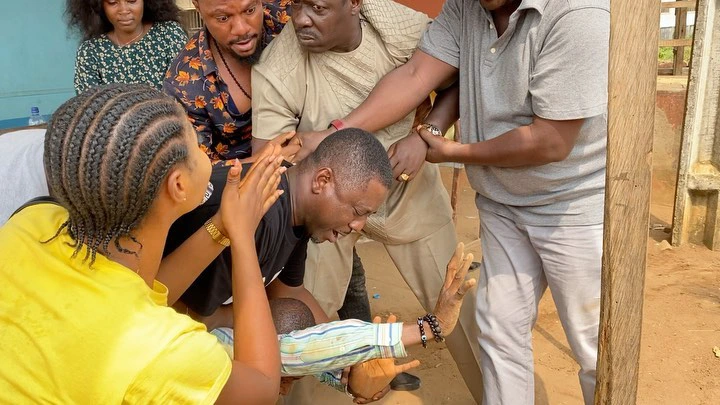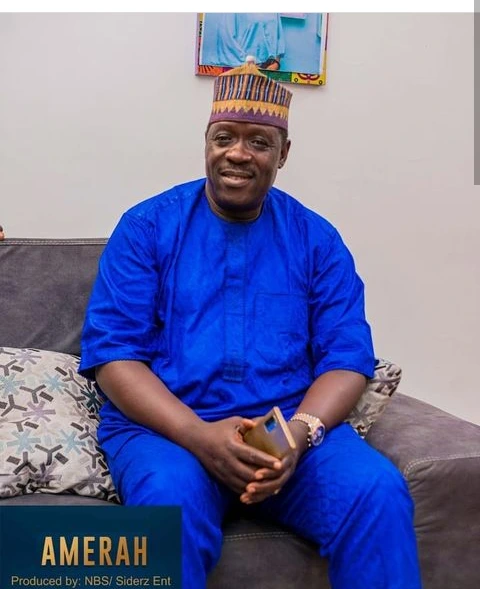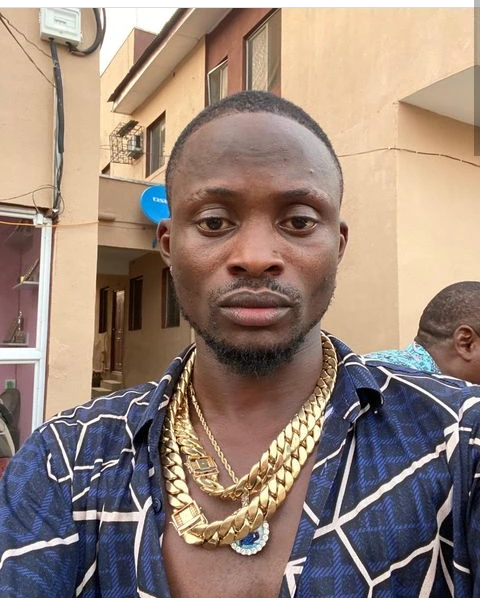 Popular comic Yoruba actor, Jigan Baba Oja has been trending since late last year for fighting with several actors and actresses in the Entertainment industry

.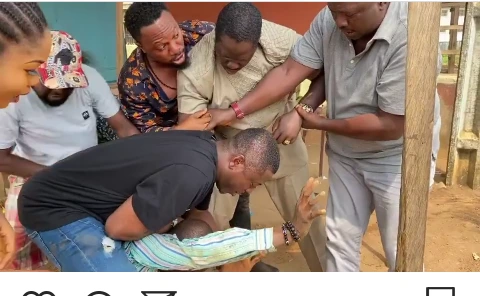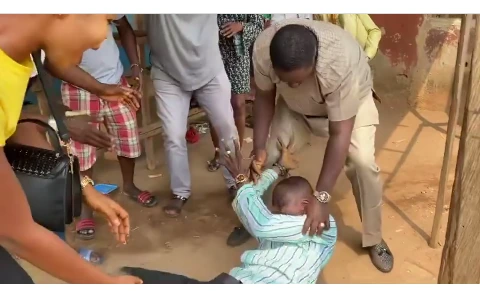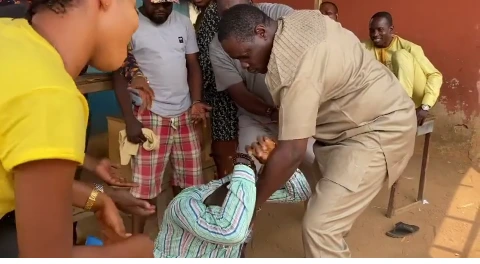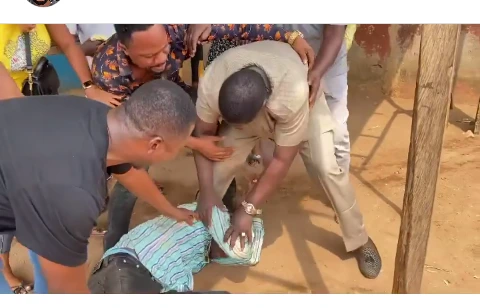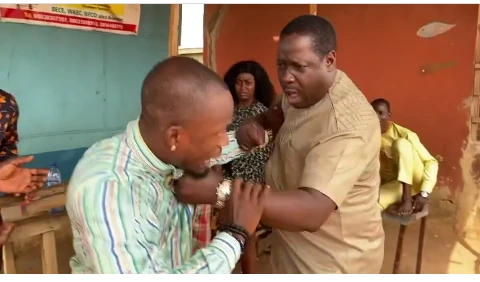 Initially, when he initiated the first fight, we all thought it was really till we saw subsequent fights. He has fought with Jaiye Kuti, Lagata, Dayo Amusa, Don Jazzy, Ose Omobanke and many others.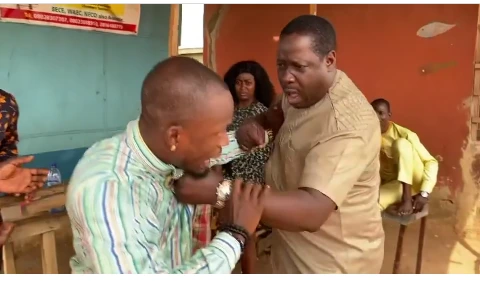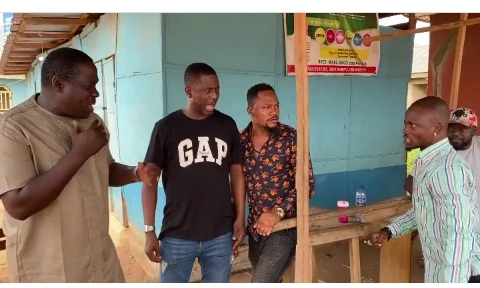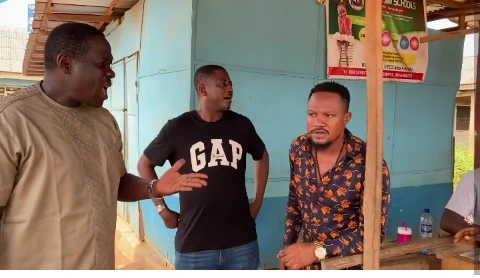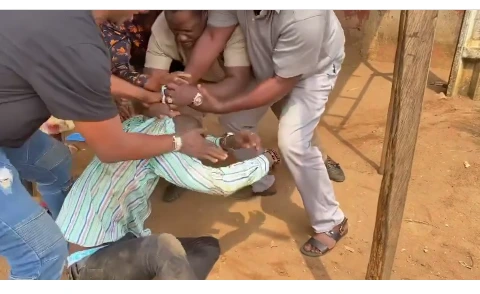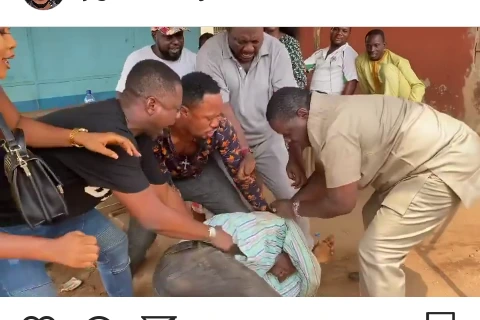 He recently fought with Omobanke. And had to run for the dear life at the end. It was really a comic show, entertaining and was fun to watch with the way he was demonstrating with his legs. Now he has confronted popular veteran actor, Alhaji Taiwo Hassan who's known as Ogogo.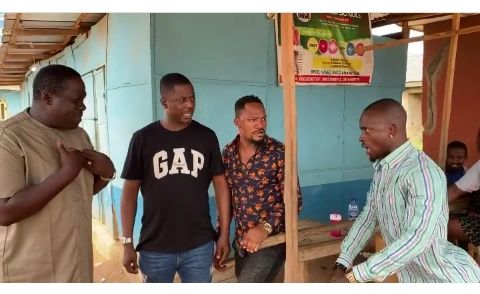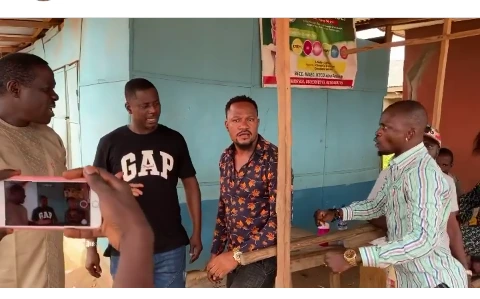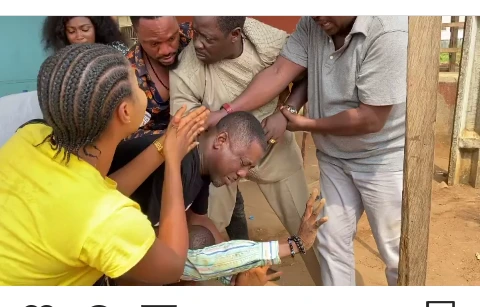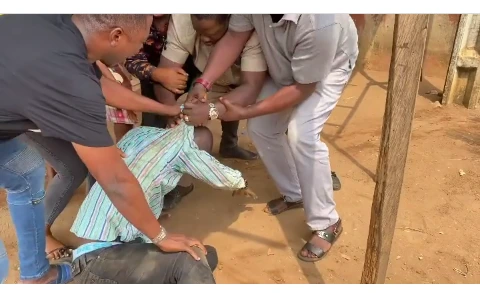 Today when he was on movie set, he challenged Ogogo saying, "if he doesn't know he's fighting an industy fight". Along the line, Ogogo got provoked and started punching him. The fight looks so real. But it was acting.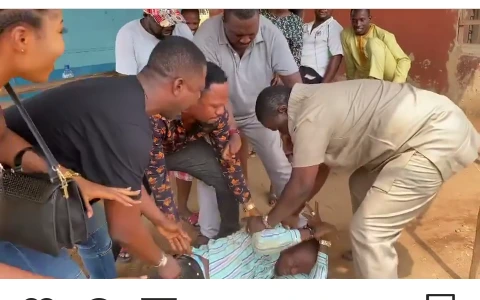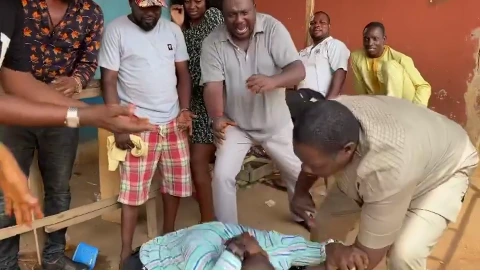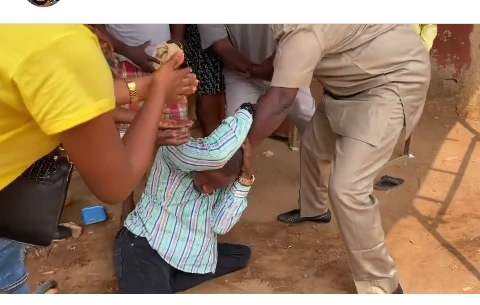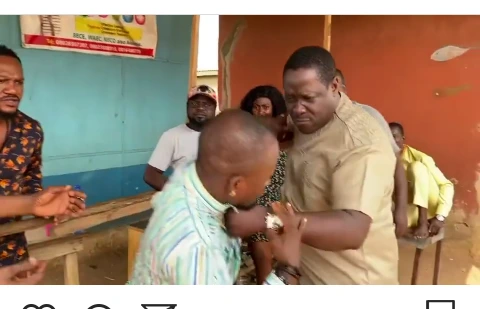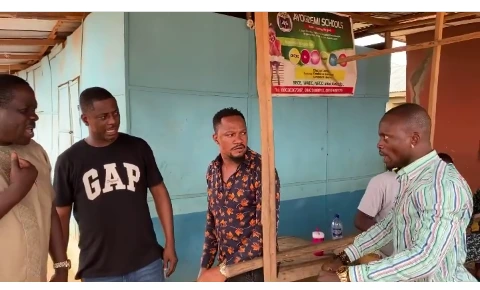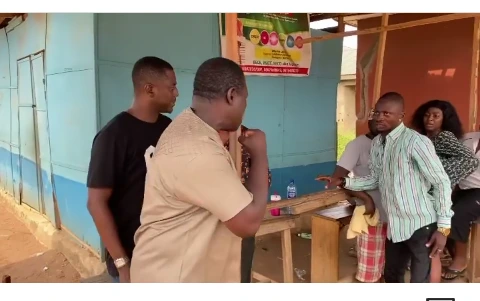 Jigan was eventually overpowered as he fell on the ground. Some Yoruba movie actors were present to separate Ogogo, so as not to inflict pain on him.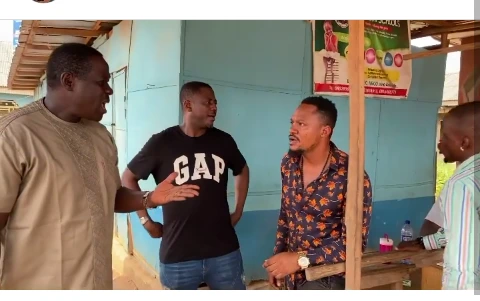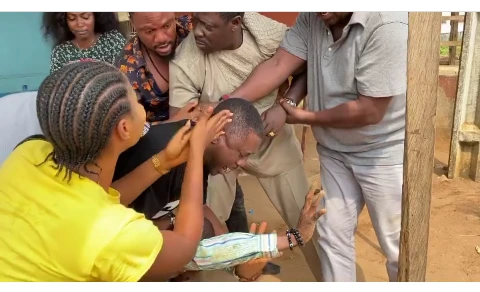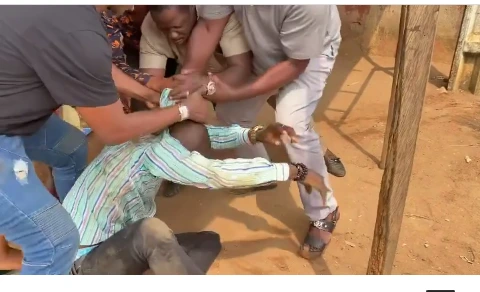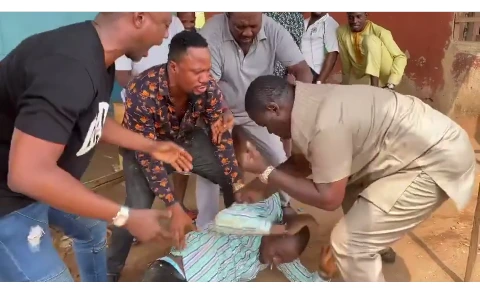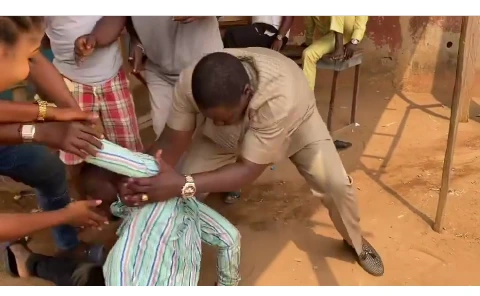 It's an Industry fight for Jigan. Who knows who's next. See what he said in his caption below, after sharing the staged fight video.
This is the link to the video: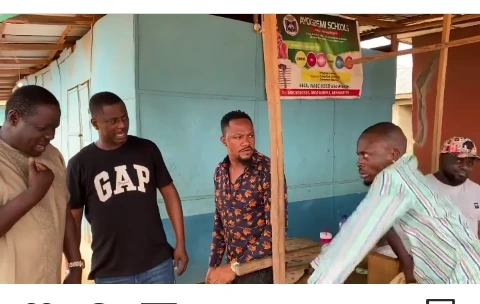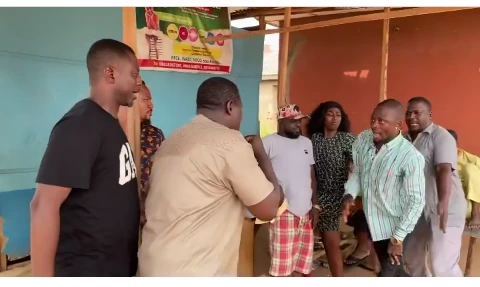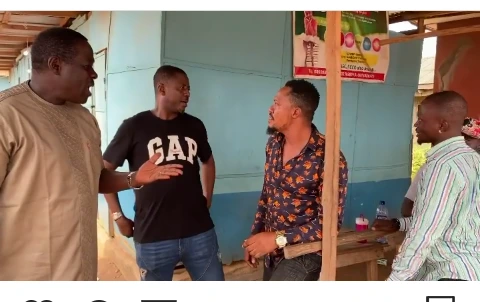 See caption:
"I can't be fighting light weight champion like uncle ogogo I still remain world champion!!!! Call me champ 😡😡😡😡😡😡😡 cc @alhajitaiwo".