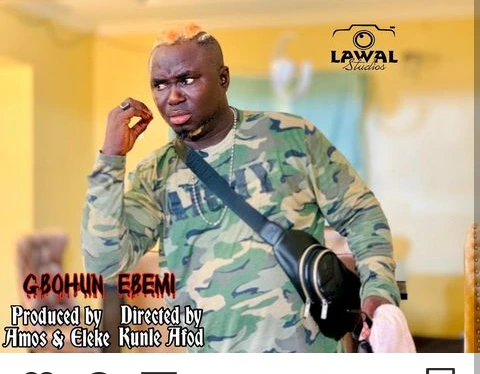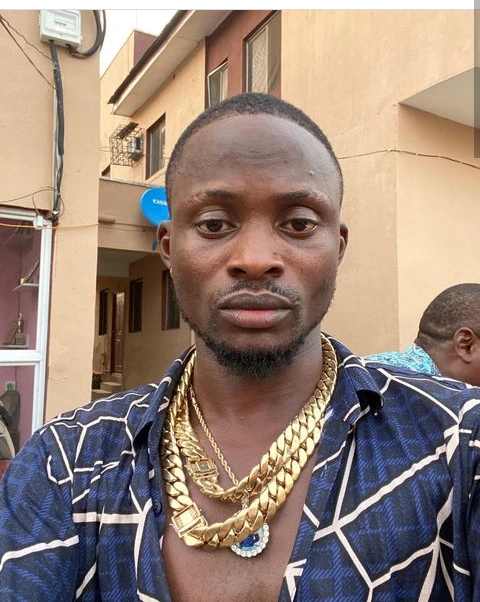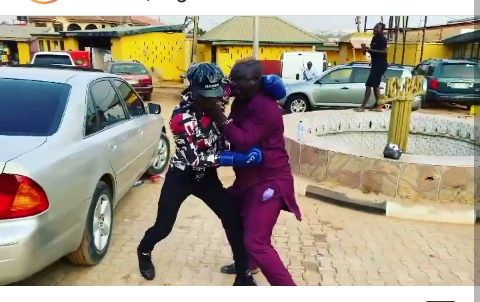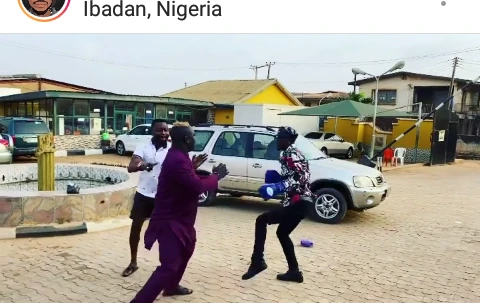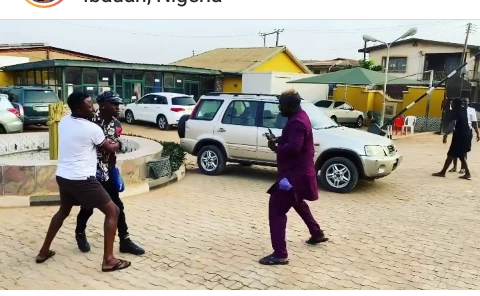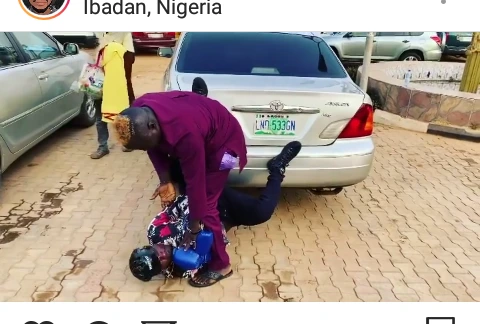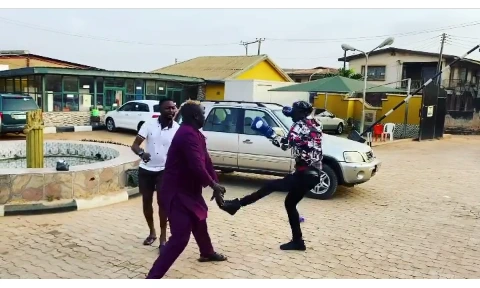 Popular comic actor, Jigan Baba Oja has been trending since late last year for initiating stage fights with several Nollywood actors and entertainers in the Entertainment industry. He calls it Industry Fight. Since he started his Industry Fight, his fan base has increased, as he now has more likes and views on instagram.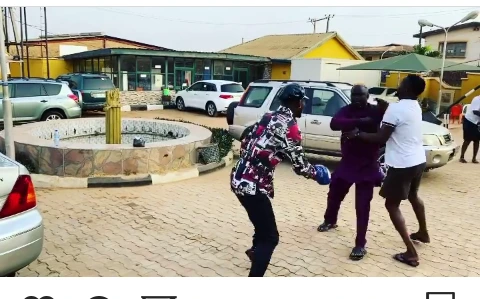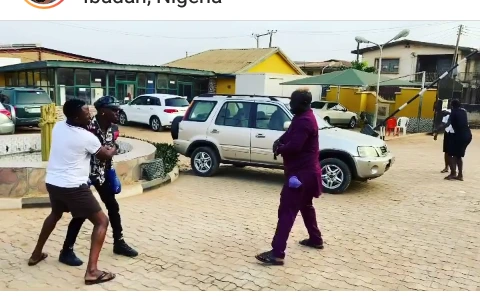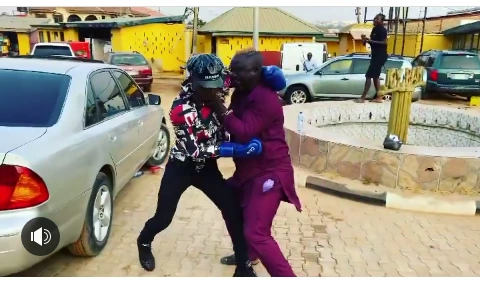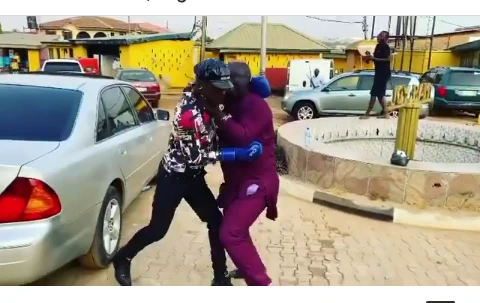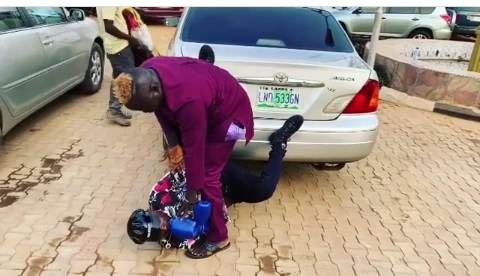 Recall that a week ago, he fought with Ose Ose Omobanke. The staged fight that looked so real was the one he had with Ogogo, it really "cracked the ribs" of his fans. And now, he has face another popular Yoruba actor, Olamide Blessing with his boxing glove.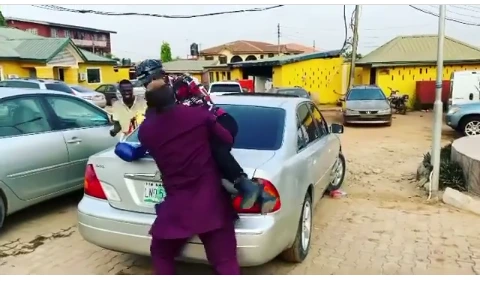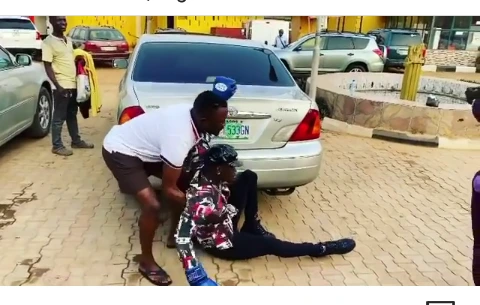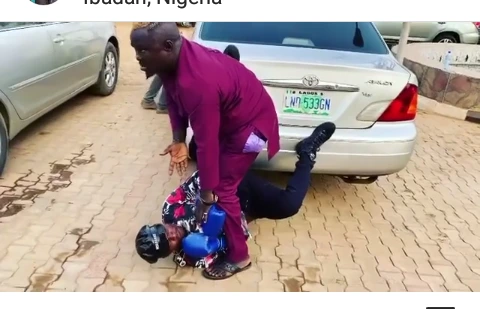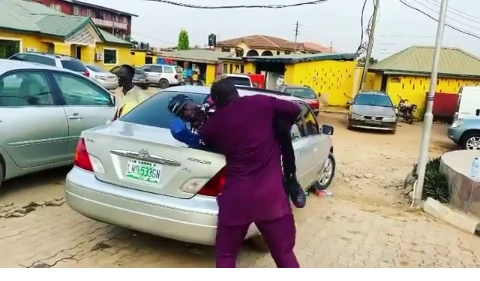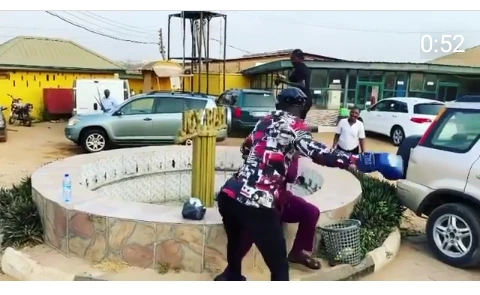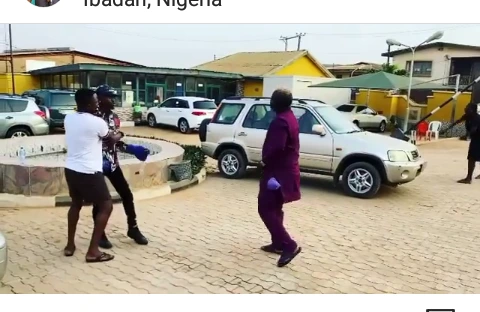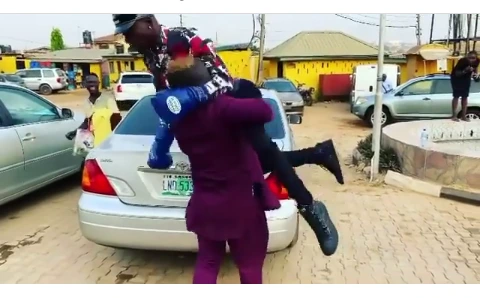 Baba Esu as he's fondly called was quietly sitting down when Jiagn made the first attack with his boxing gloves. After the first attack, Olamide stood up and beat the hell out of him. He even applied the wrestling technique, as he carried Jigan to the boot car and then knock him down
.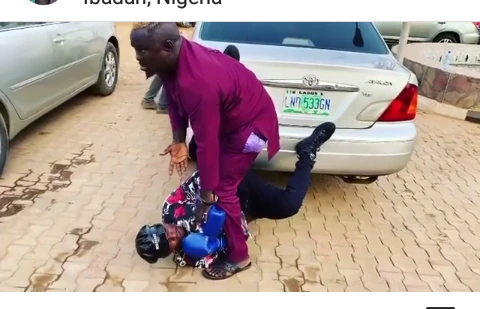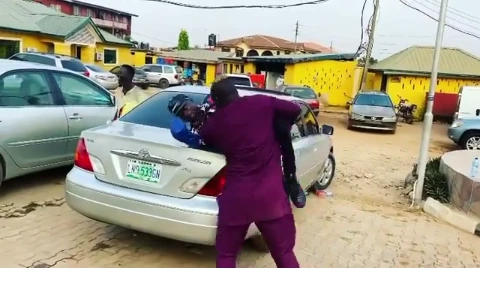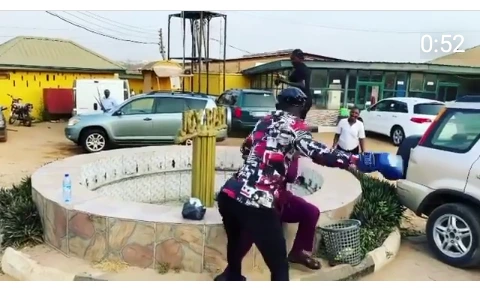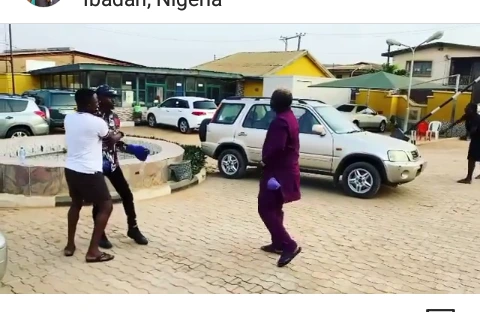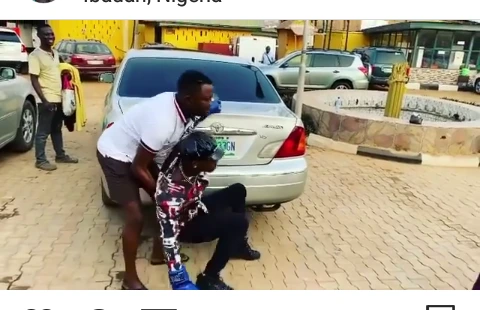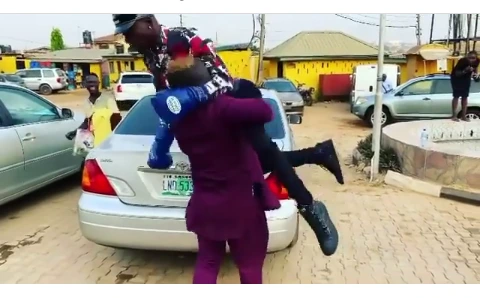 The funny Jigan stood up after the first beating and started showing 'Effizy'. Jigan shared the fight scene on his instagram handle and said, they need to arrest this guy for using "Gidigboooo", wrestling is different from boxing.
This is the link to the video: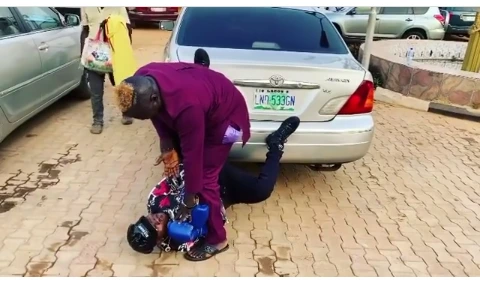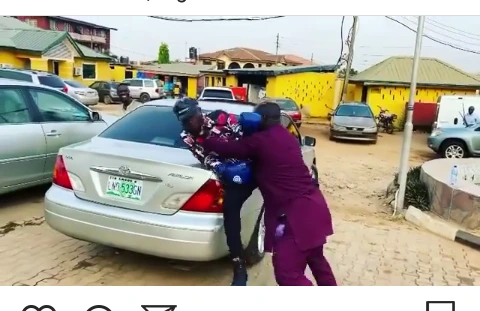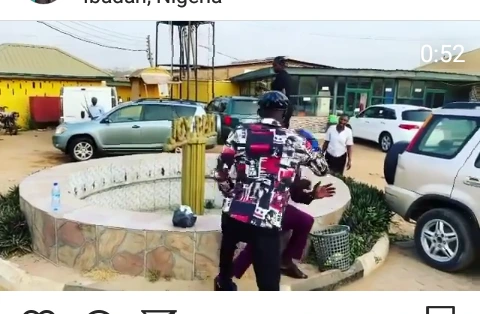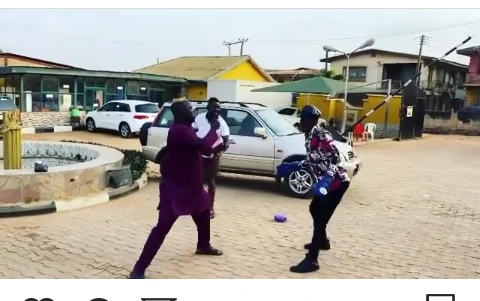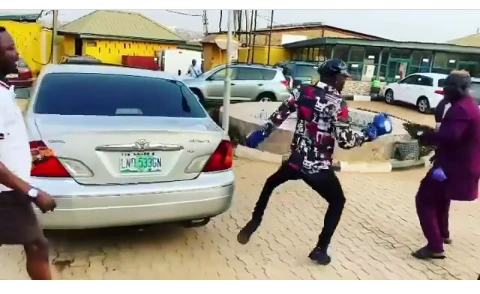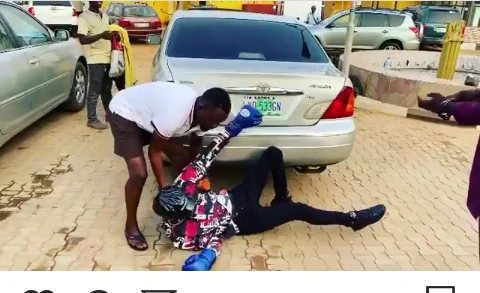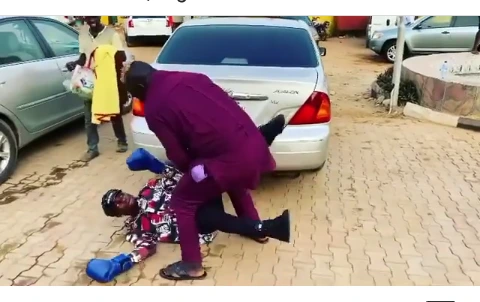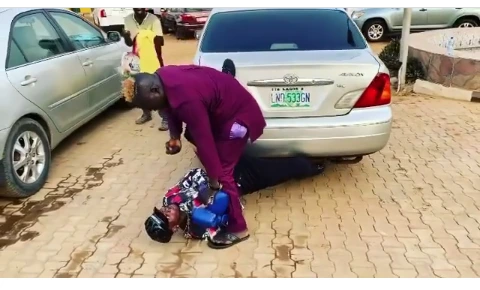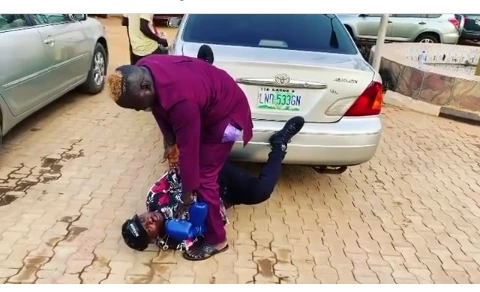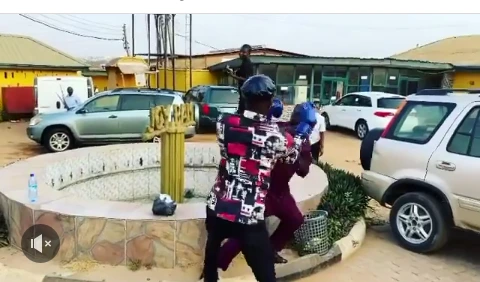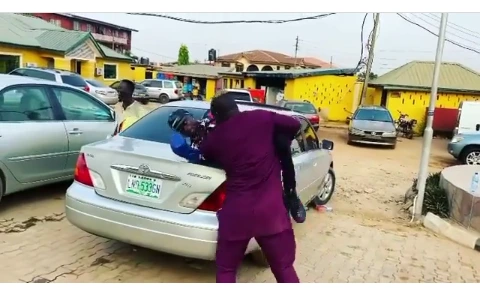 See caption:
"They need to arrest this guy for using gidigboooooo ! Wrestling is different from boxing ! My team will contact you @officialbabaesu @yomi_olorunlaiye".