Saheed Balogun is such a successful actor and a responsible father you should watch out for in any Nigerian movie industry and he is also involved in the English scripted Nollywood movies. He has been spotted with his wonderful children on several occasions and celebrated their birthdays .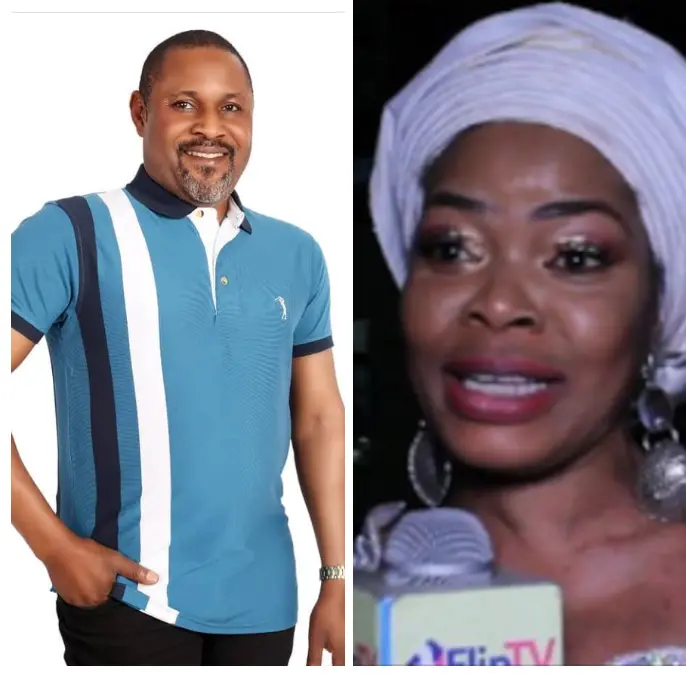 But not many of his fans in Nigeria and abroad knows that Fathia Balogun is not the first wife of Saheed Balogun. This popular and multi – talented Nollywood actor was engaged with a woman before he married Fathia Balogun Williams .
Saheed Balogun first wife is known as Sherifat Balogun . This beautiful woman is not the social media type but she appear at the Saheed Balogun 50th birthday party in July 2016 . She is a singer and no one can tell , if she is still romantically involved with Saheed Balogun as there is no divorce news about them .
Sherifat Balogun have two lovely children for Saheed Balogun , they are identified as Zinnat and Jamal Balogun , both of them are undergraduate in higher institution of learning . Talking briefly about Fathia , she got married to Saheed Balogun on September 7, 2000 in Ikorodu marriage registry , Lagos state .
The marriage failed in 2006 but produced two lovely children namely Khalid and Aliyah Balogun . They finalised their divorce papers in the year 2014 . After divorced , the two partners moved on with their life , each of them doing well and have been on good terms