Check Out The Actors And Actresses That Congratulated Sotayo After Sharing Wedding Photos Of Herself
Many Yoruba actors and actresses took out time to congratulate actress Sotayo Gaga after she shares wedding photos of herself online. These actors and actresses doesn't only congratulate her on her page, but also took to their own social media page, to congratulate actress Sotayo Gaga.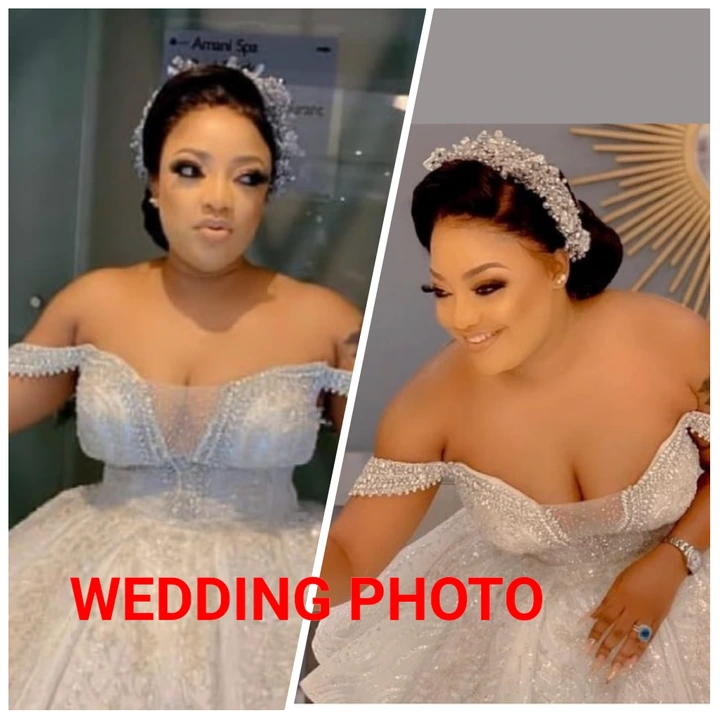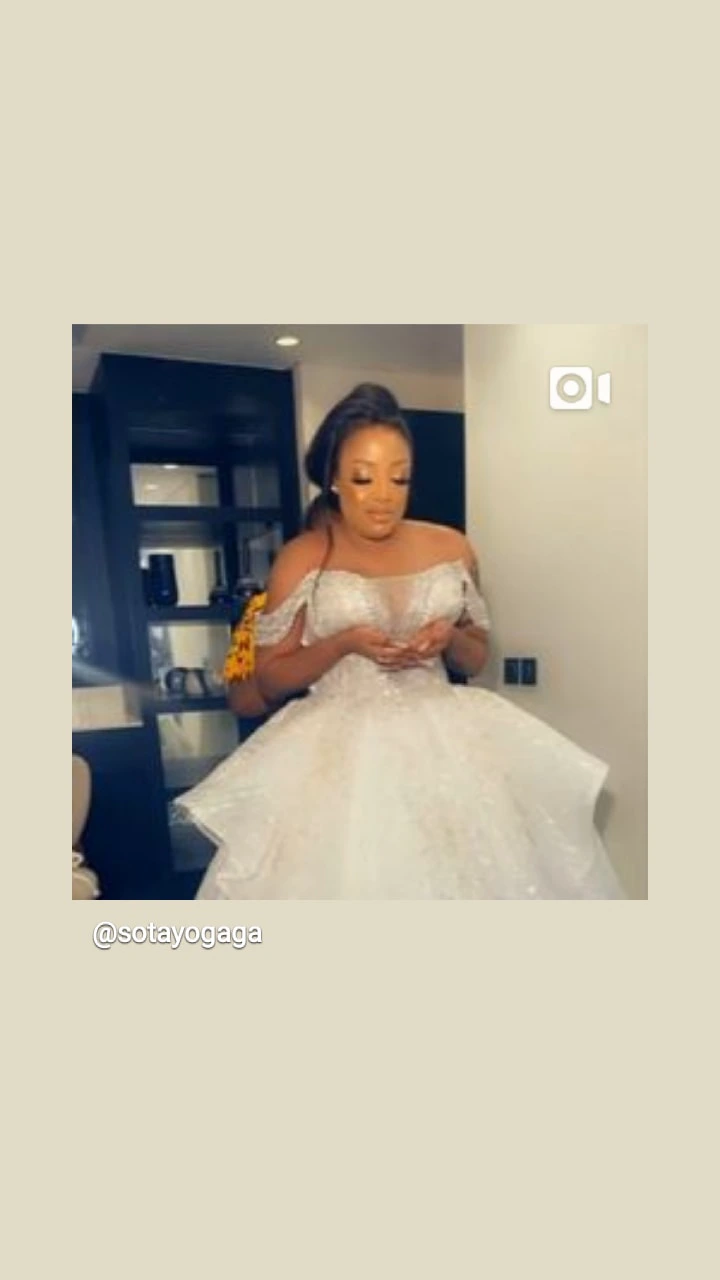 Actor Sanyeri congratulate actress Sotayo Gaga after she shared her wedding photos online. Actor Sanyeri took to his social media platform and wrote; May this day be the first of millions exciting and beautiful moment as you embark on this new journey Sotayo Gaga. Congratulations to you my able vice president he said. Also actor Jiganbabaoja congratulate actress Sotayo Gaga and wrote; Almighty Allah will bless your home Sotayo, congratulations dear. Also actress Joke Jigan wrote; Congratulations my sugar love, God bless your home even if na movie sef I like it. Actor Femi Adebayo also wrote; I wish you nothing but a blissful union my dear friend Sotayo Gaga, as you embark on this journey. Congratulations Paddi mi, my able VP, God bless you and your home. Also the beautiful and talented actress Biola Adebayo be wrote; Congratulations babe Sotayo Gaga, may God bless your union and make your home blissful forever. I rejoice with you Sis she said.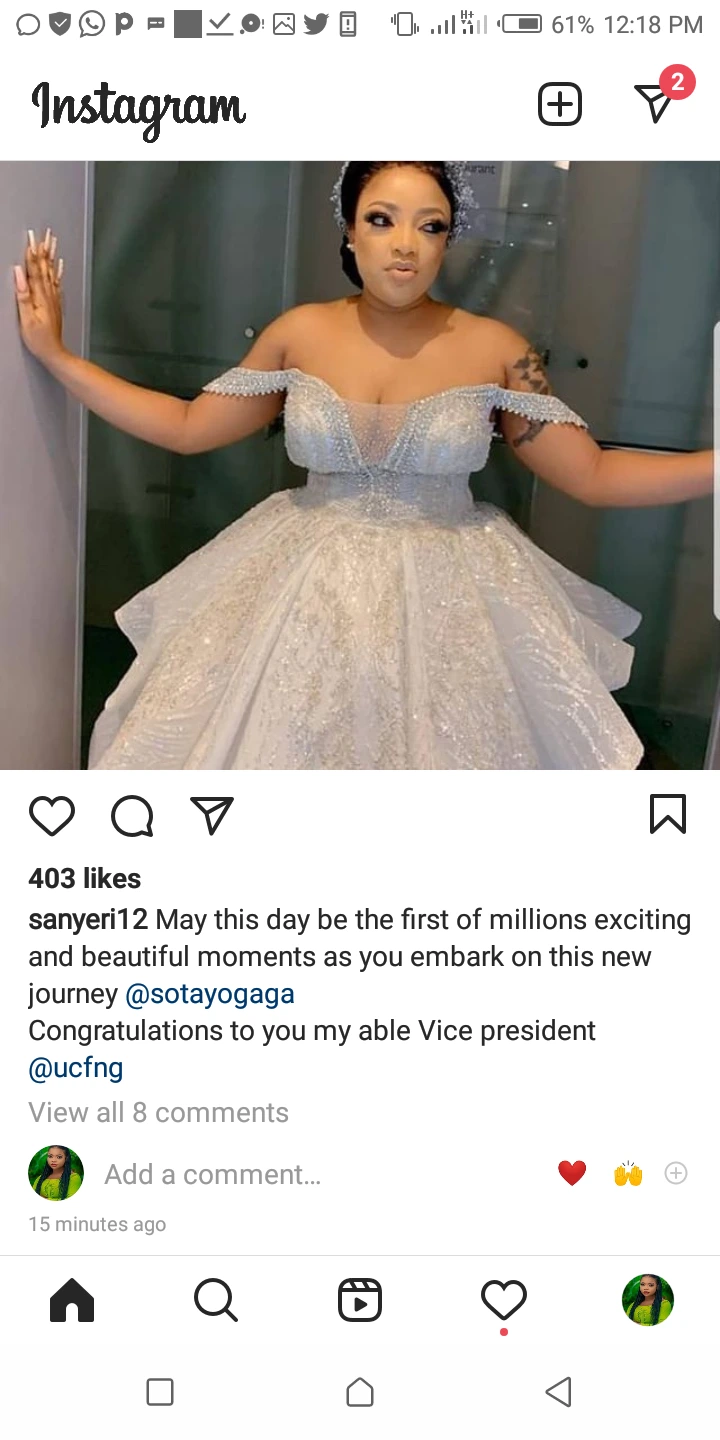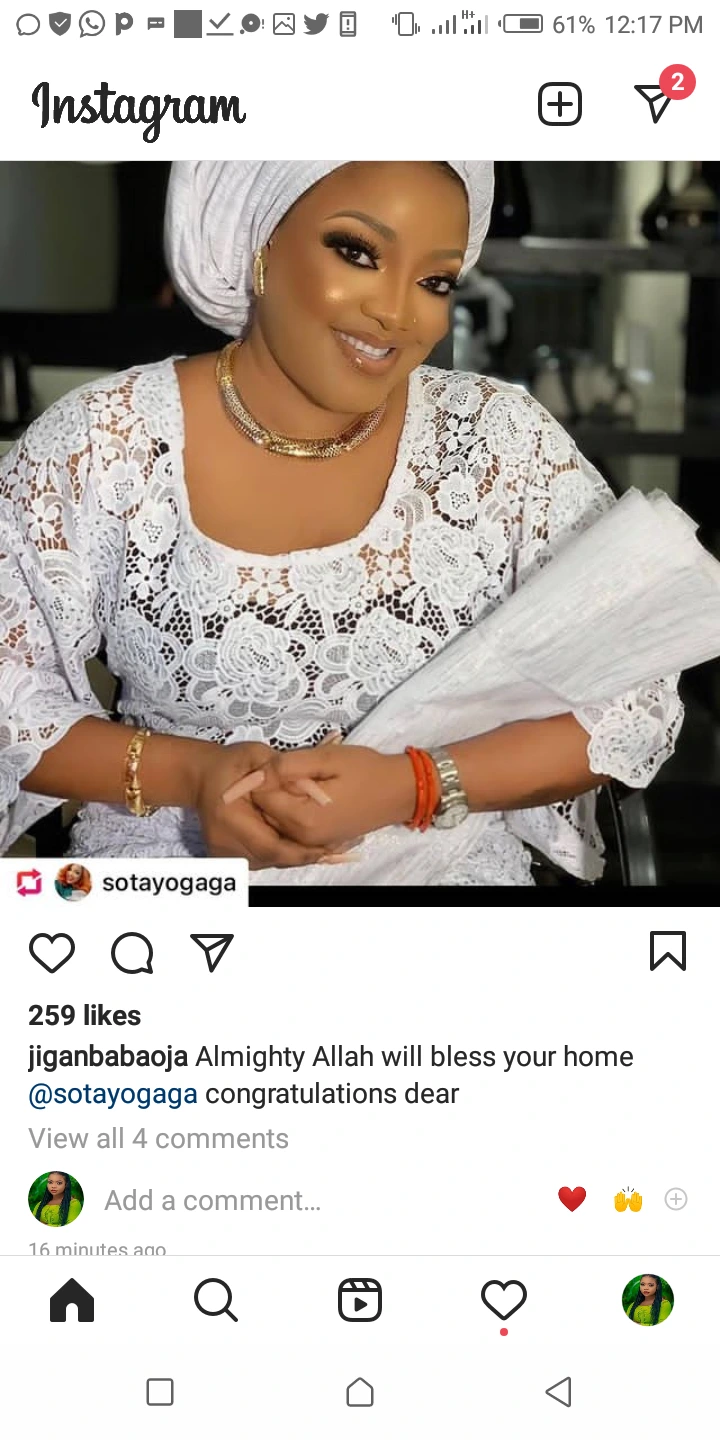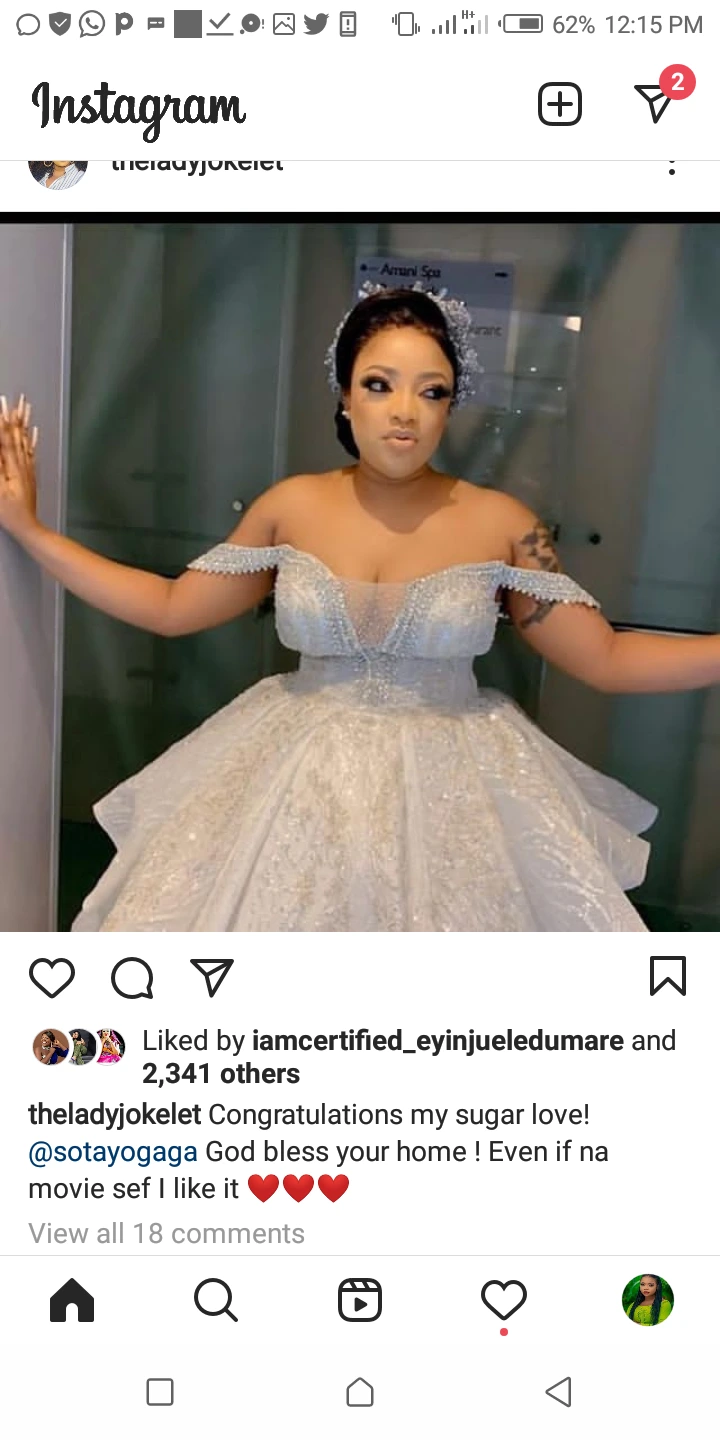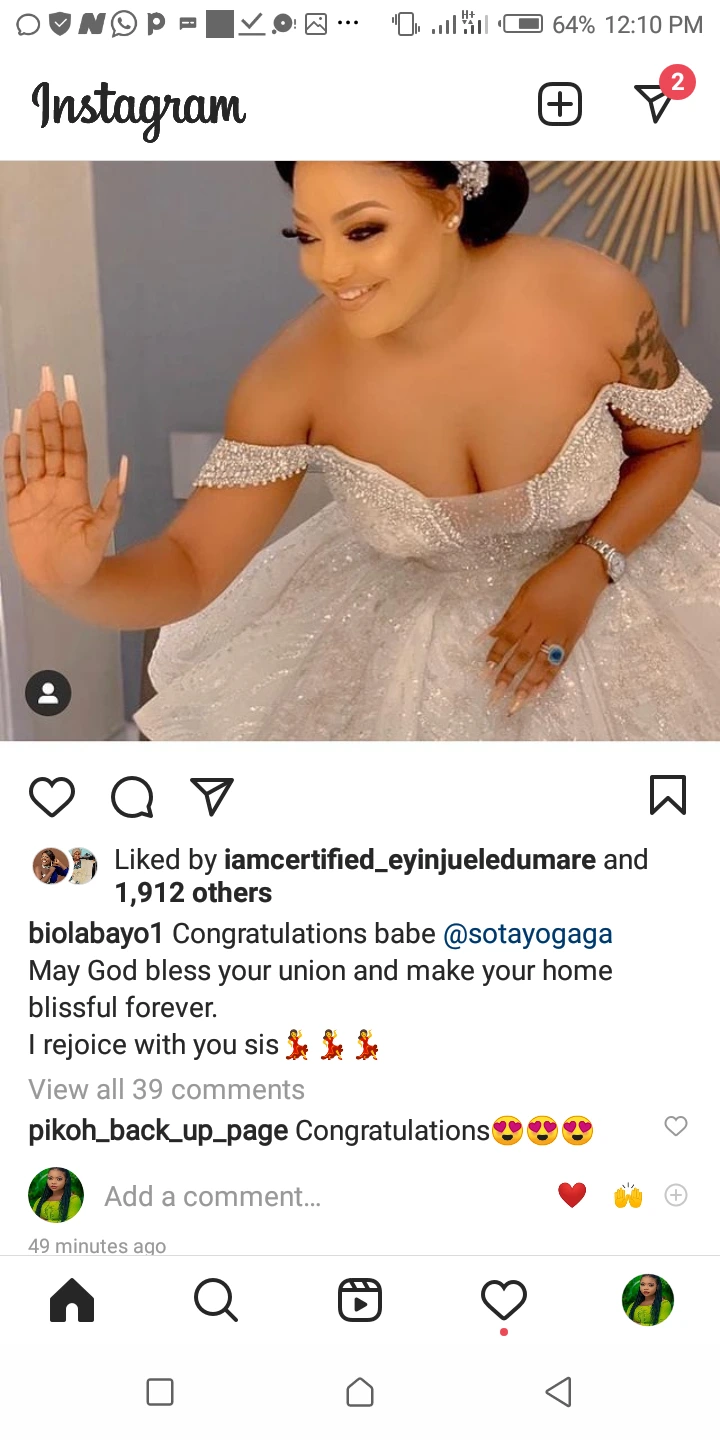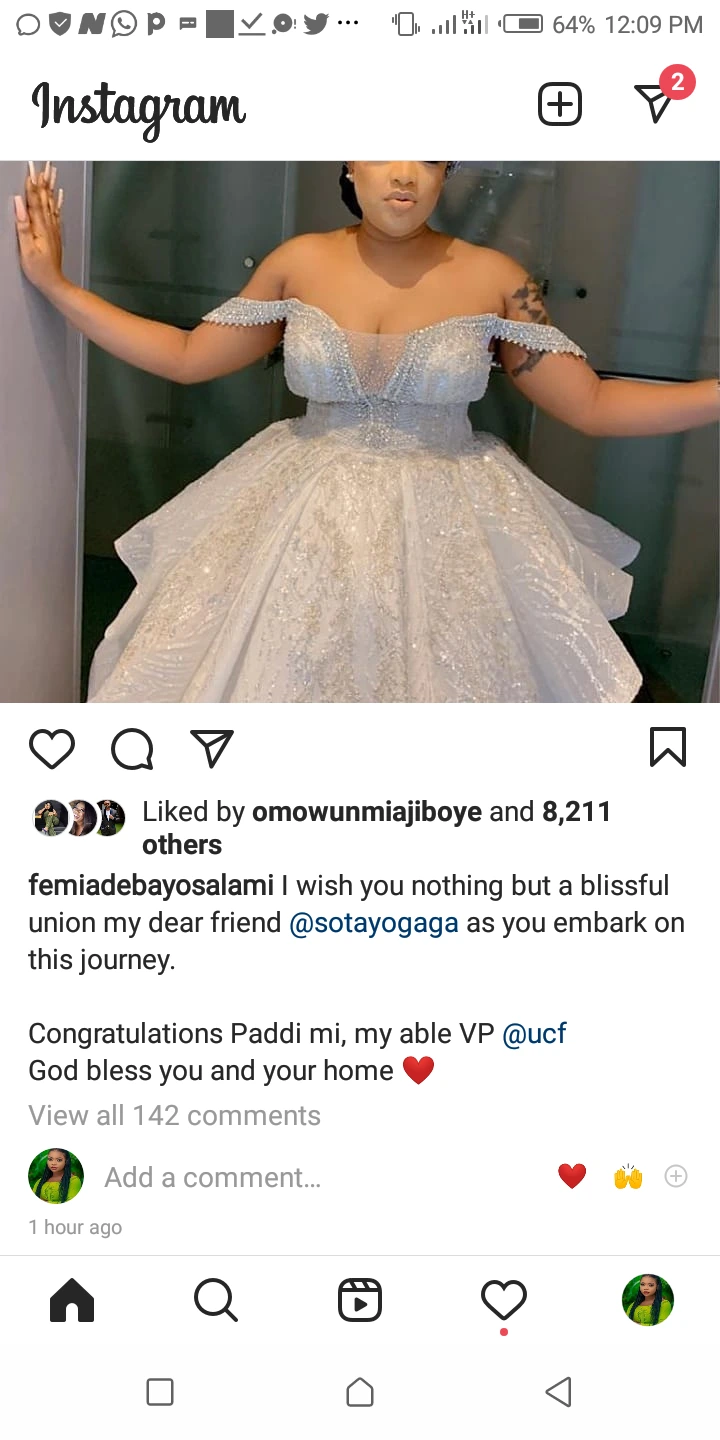 The congratulations messages pouring in for actress Sotayo Gaga was as a result of the wedding photos she posted online. Sotayo Gaga is a fantastic Yoruba actress who has made a name for herself in the entertainment industry. Sotayo Gaga is talented, creative, intelligent, vibrant and also beautiful. This actress Sotayo Gaga has carved a niche for herself in the movie industry. Sotayo Gaga full name is Tayo Sobola. Sotayo Gaga is one of the best actresses we have in the entertainment industry.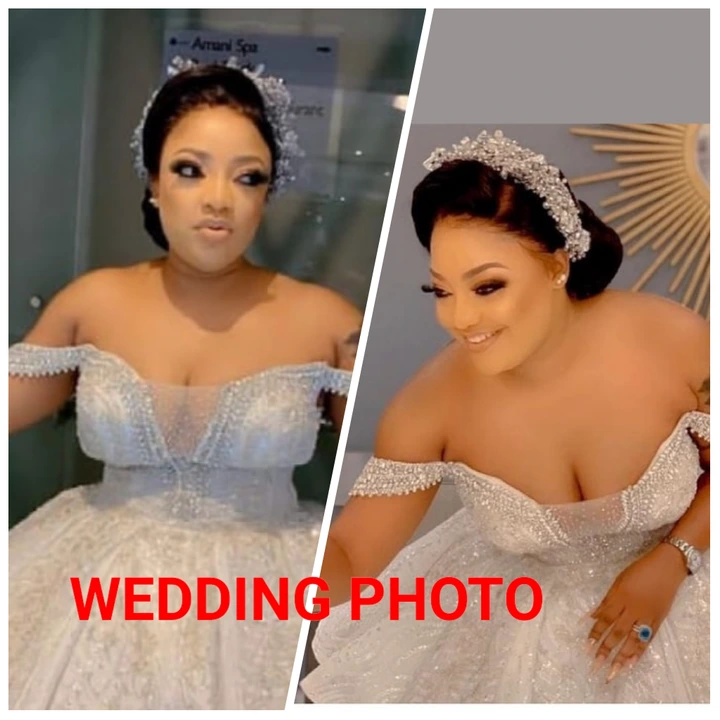 Below is the photos of the actors and actresses that congratulate actress Sotayo Gaga as she shares wedding photos online.