After being accused of cheating on Simi, read Adekunle Gold's recent post that sparked reactions.
Celebrities too have a tough time with ensuring that their privacy isn't breached. People will always pry into the affairs of a celebrity to dig out information that will interest others, usually unverified gossips.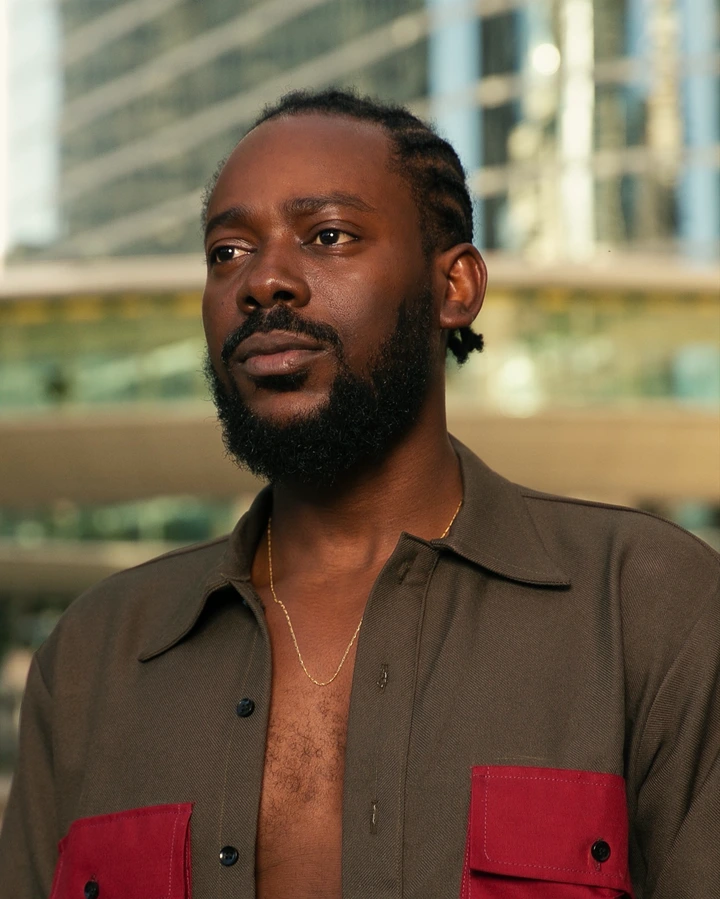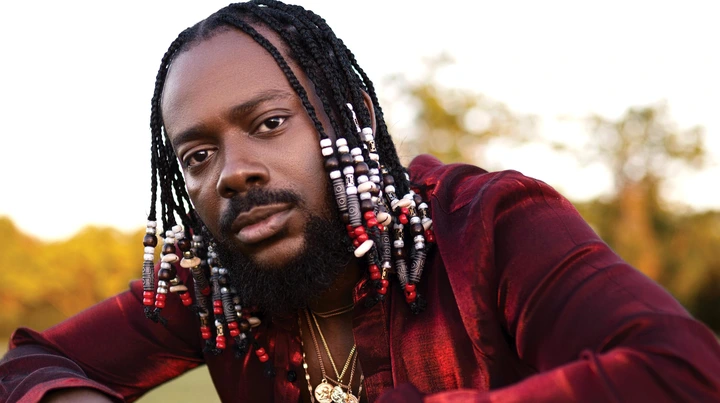 Adekunle Gold is one of Nigeria's fine Yoruba artist who have successfully carved a niche for himself in the music industry. He's popular for his vocals and deep lyrics that alot of people can easily relate with. Adekunle Gold is happily married to another beautiful and popular Nigerian singer, Simi.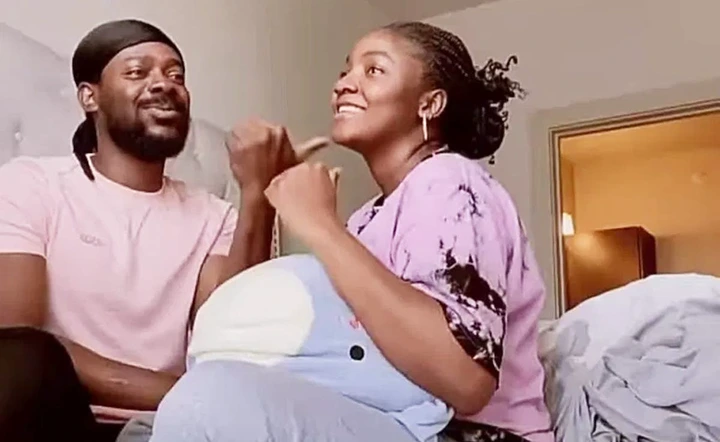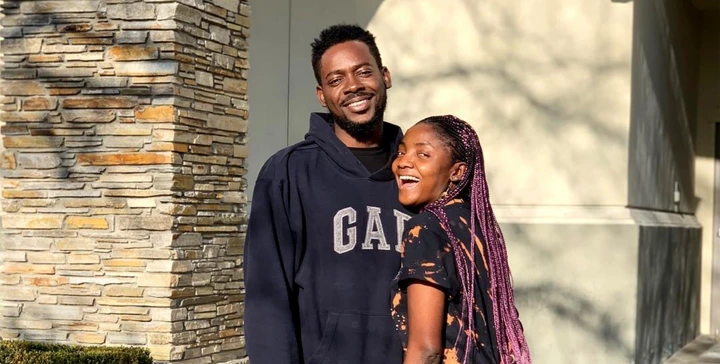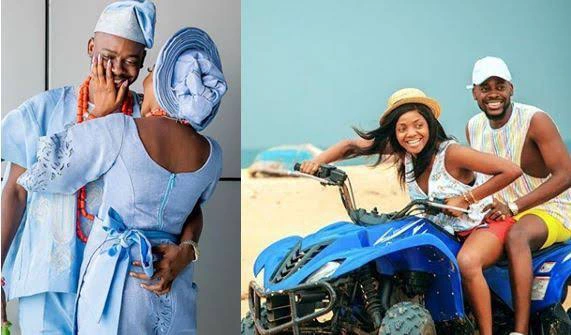 A
blogger recently shared some information about the couple that have generated much controversy from people online. The blogger alleged that the singer, Adekunle Gold was involved in an extra marital relationship with another woman.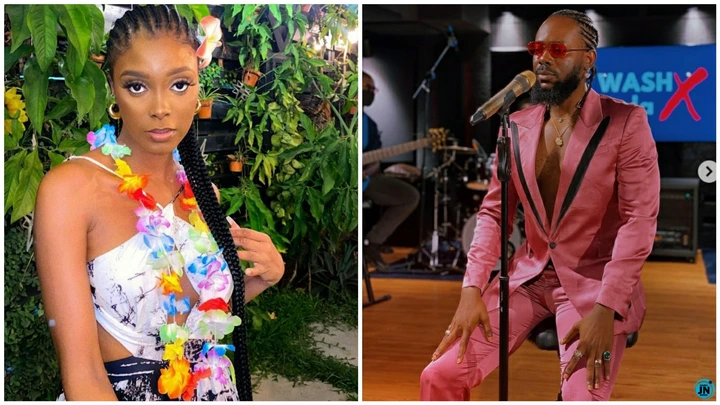 This information particularly sparked outrageous reactions from people, particularly because the love between Adekunle and his wife, Simi have been a thing of envy for many. Alot of people were shocked while some others refused to believe such information about Adekunle Gold.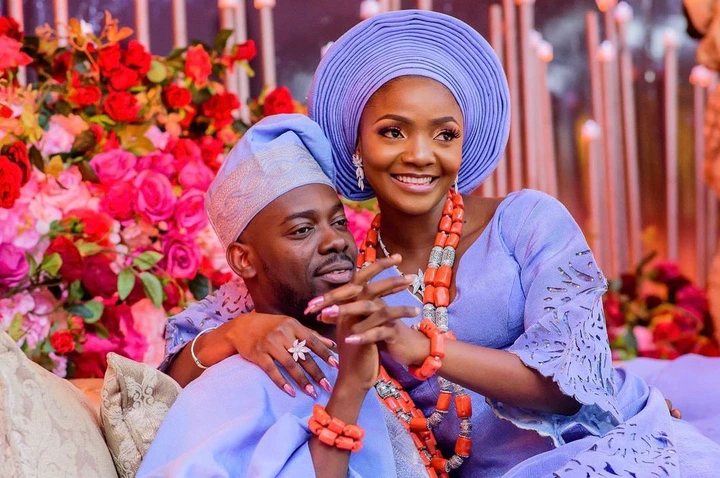 The singer has remained quiet since then, however he recently took to Twitter to make a post for the first time after he trended fiercely on Twitter, he completely ignored the rumors and asked for the help or Services of a designer. Read his tweet below: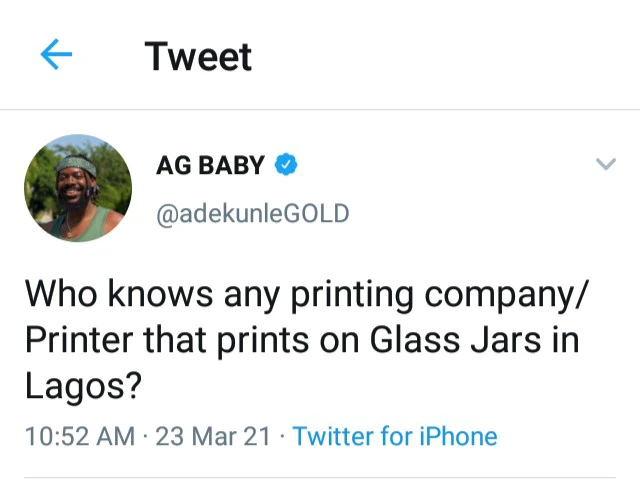 As much as some fans tried their best to avoid drawing his attention to the ugly information being shared about him, some still went ahead to bring it up, see reactions below: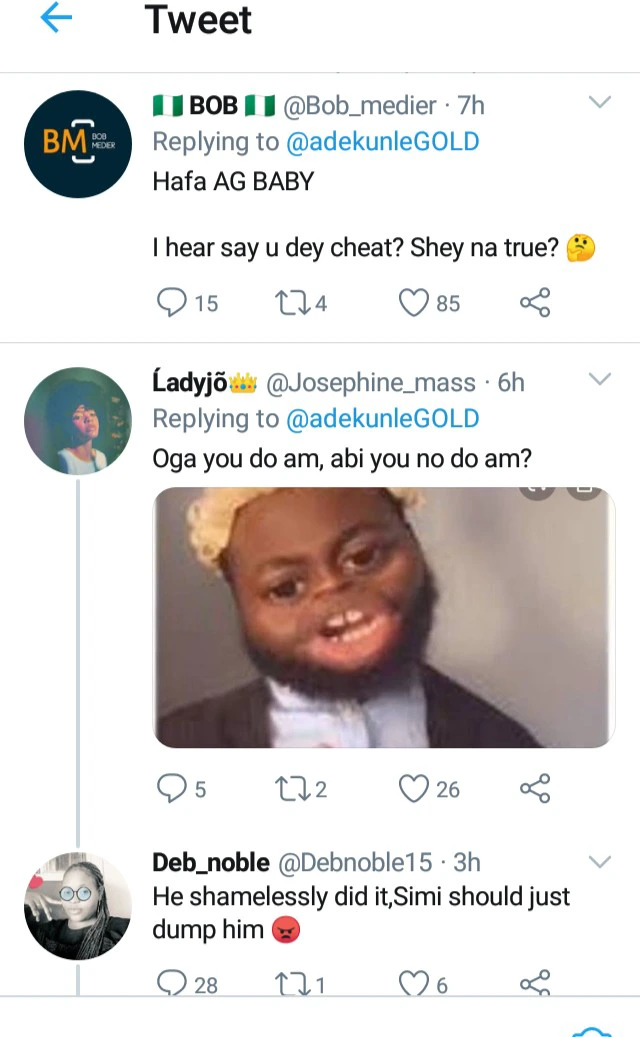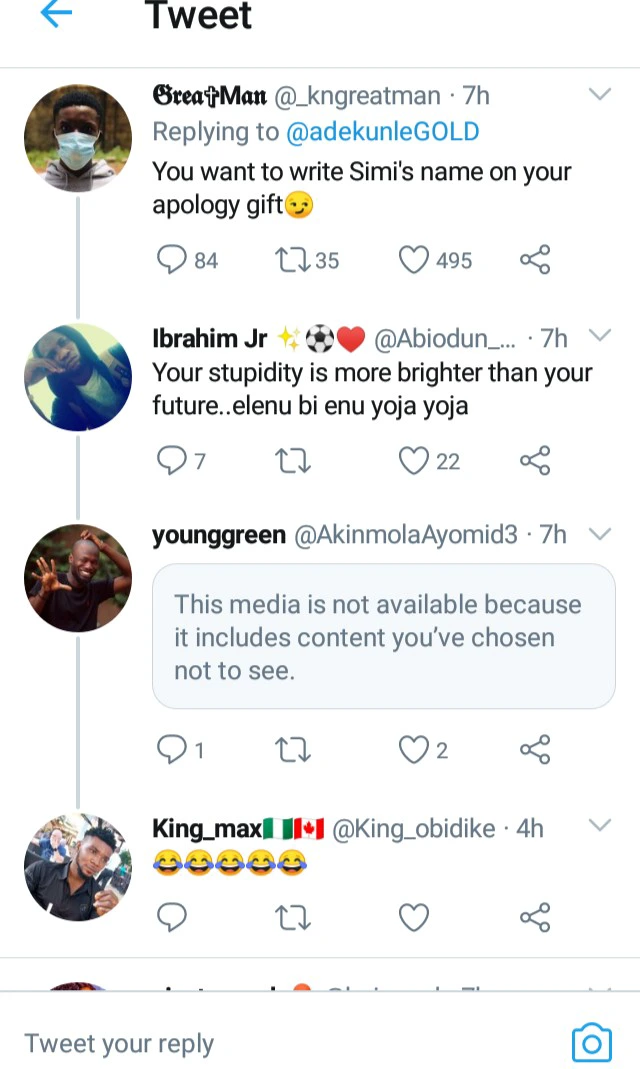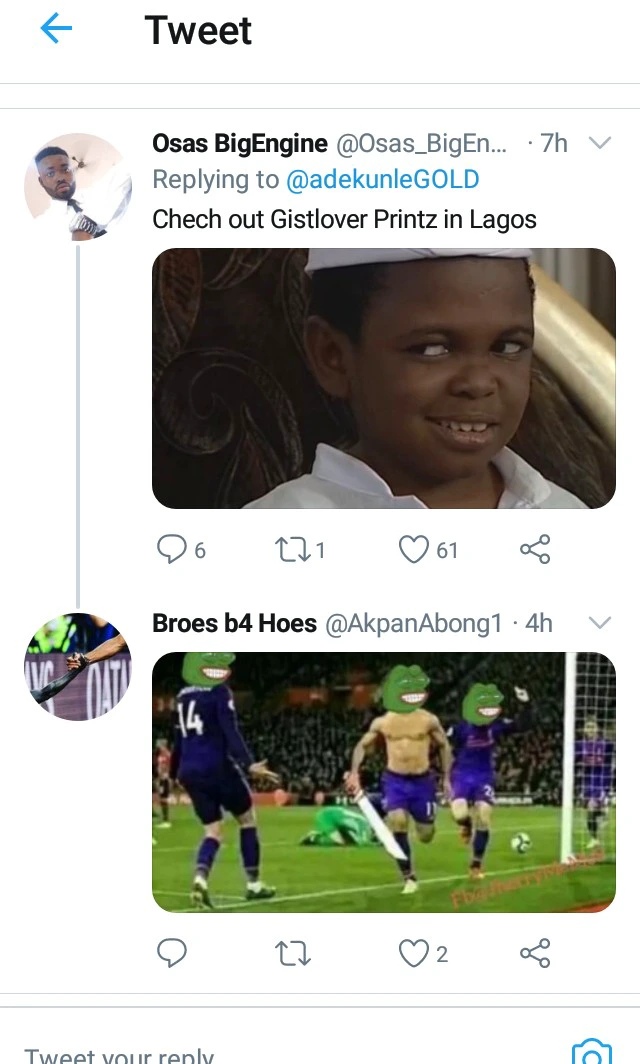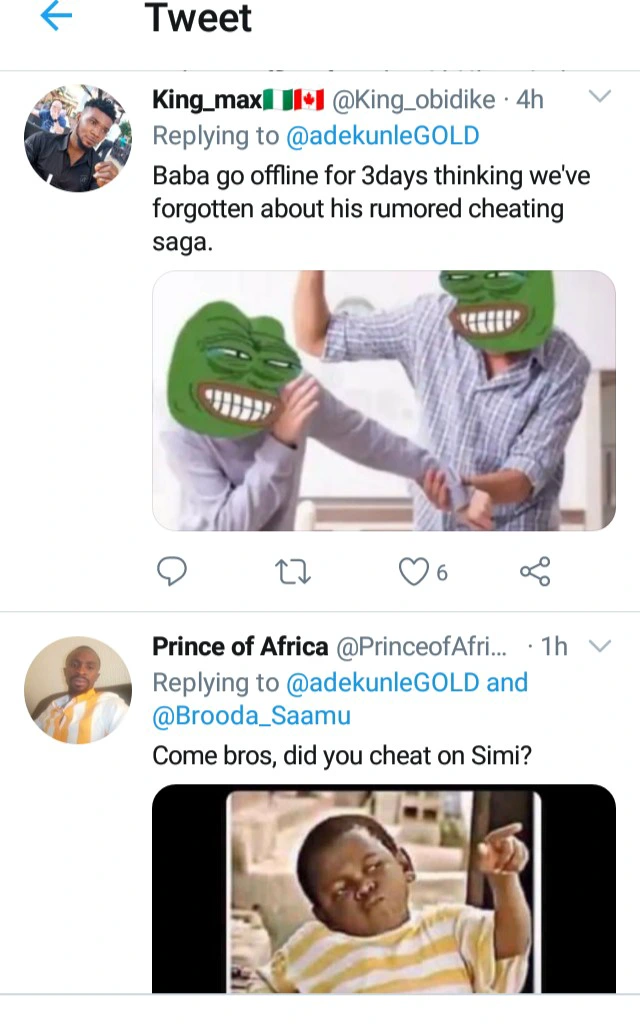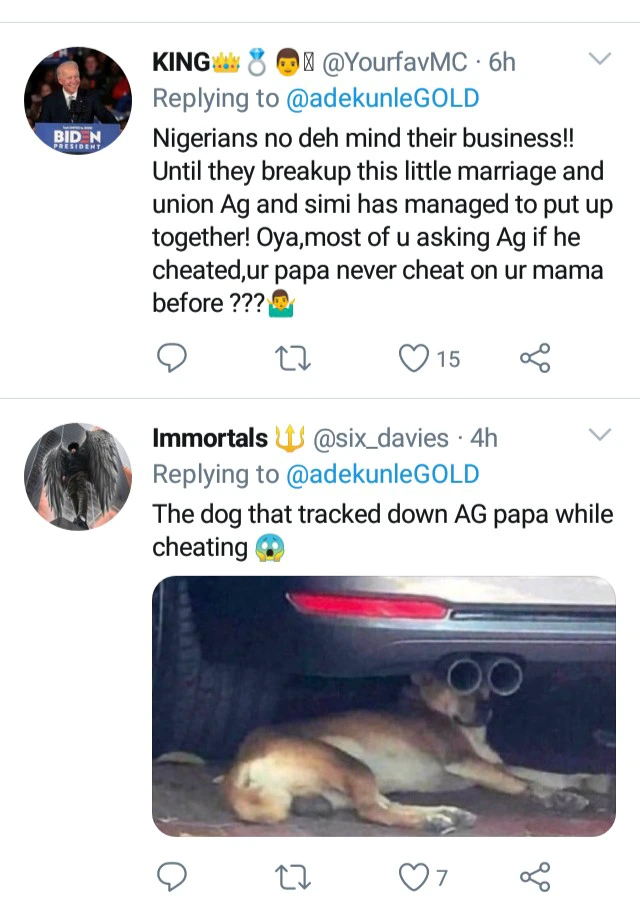 It's not easy being a celebrity, people will delibrately look for ways to stain your reputation, what do you think? Shouldn't Nigerians start minding their businesses? Leave your comments on this below.