Yoruba Tradition Is Interesting, See Photos Of Different Times Obasanjo Publicly Prostrated For King
Yoruba have one of the deepest tradition in Africa that comes with great respect for royalties. One of the most interesting thing about Yorubas is respect for elders and those in power of authority. The tendency of a man willing to prostrate in greeting and women kneeling is a great form of traditional respect with the Yorubas.
The former Nigeria president, Olusegun Obasanjo is a man of respect, honor, voice and power. The elderly man is also fun to be with as he had severally displays is playing mood in the public by dancing and having fun.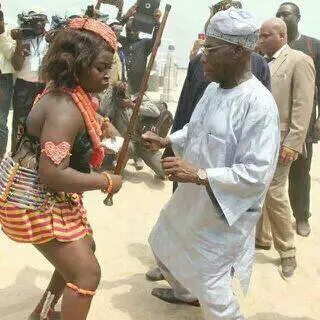 Despite being a president of over 150m population of people, Obasanjo respects tradition alot and pays his accolades. He is a man of discipline, intelligence and wisdom.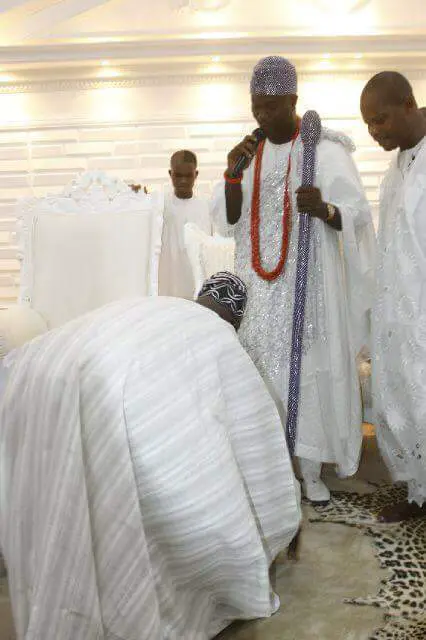 According to Yoruba Tradition anyone that sits on a throne whether young, women or old is accorded with respect from anyone even of you are old enough to be his mother or father. Not everyone will be pleased to bow before someone who is less richer, intelligent or young than him, both kudos to the Yorubas. Obasanjo knows what to do and he does it well .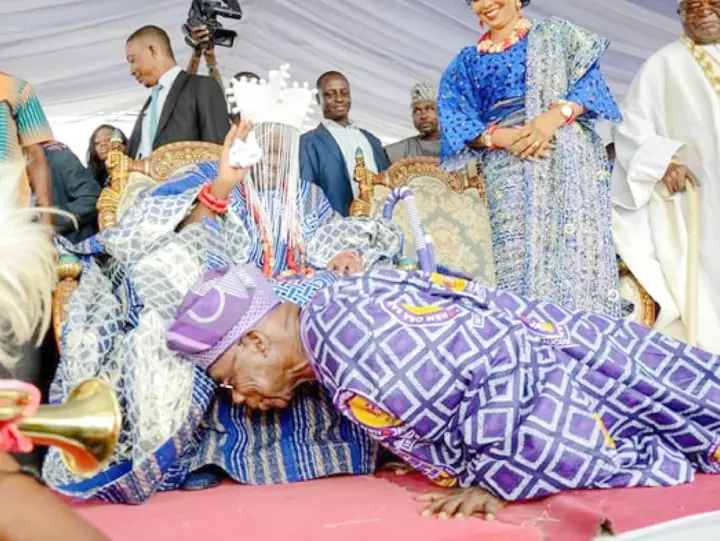 Olusegun Obasanjo, an 83 year old man, was captured in a photo prostrating for a 59-year-old Agura of Gbagura in Abeokuta, Ogun State.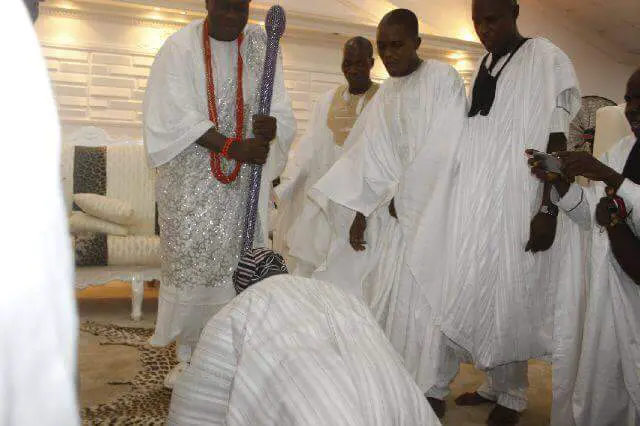 He also visited the Ooni of Ife too and OBaj payed homage to the throne of Ife by prostrating before the king who is like half of his age.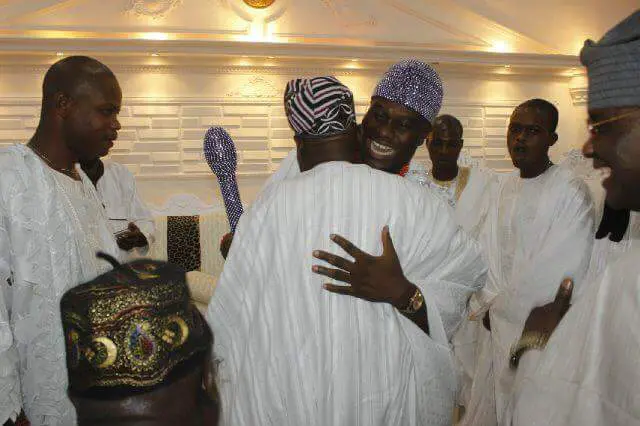 What can you say about the Yoruba form of respect? Is there any tribe in Nigeria that have so much respect for the throne and elderly like the Yorubas?