The fantastic Yoruba actress Oluwatoyin Alausa celebrates her son's birthday today. This beautiful actress Oluwatoyin Alausa shares handsome photos of her son, as she celebrate him on his birthday. Actress Oluwatoyin Alausa even reveals that, her son's kisses nourish her soul.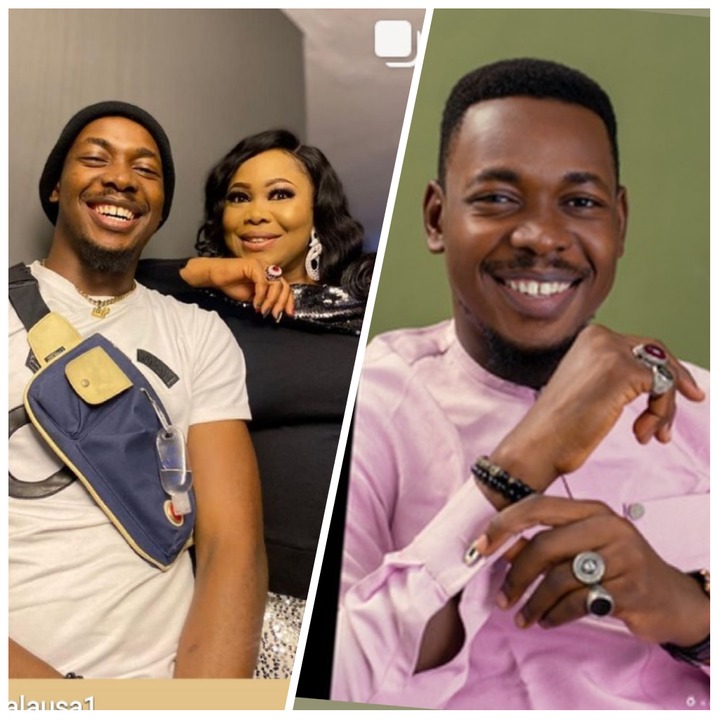 This talented actress Oluwatoyin Alausa shower praises on her son, as today is his birthday. Showering praises on him, actress Oluwatoyin Alausa wrote; When times get tough, all it takes are thoughts of you to pull me through. Your smile, hugs and kisses nourish my soul. And I am so grateful to God Almighty for giving me a son, as prescious as you. Looking back at everything, I'd ever done in my life, you Oluwadurotimi Emmanuel, you are the best I have achieved. And I am just not finished yet by God's grace. Ma sin e de ibi ti eru o ti ni ba e ( I will be with you till when you have no fear). Ishola mi, I am proud of the man you have become. May my Father continue to protect, guide and bless you for generations. It's been a pleasure and honour as your mother. Long life and prosperity my name baby Muyiwa Rotimi she said.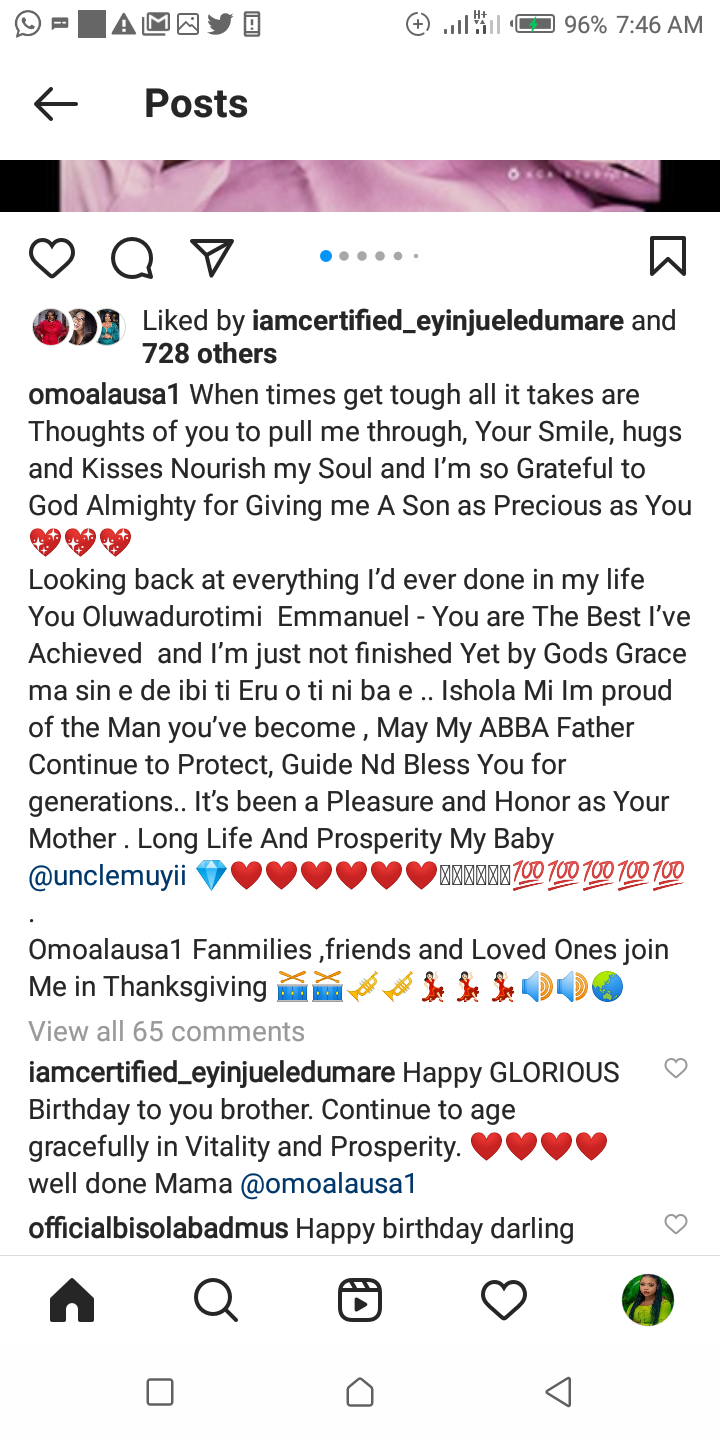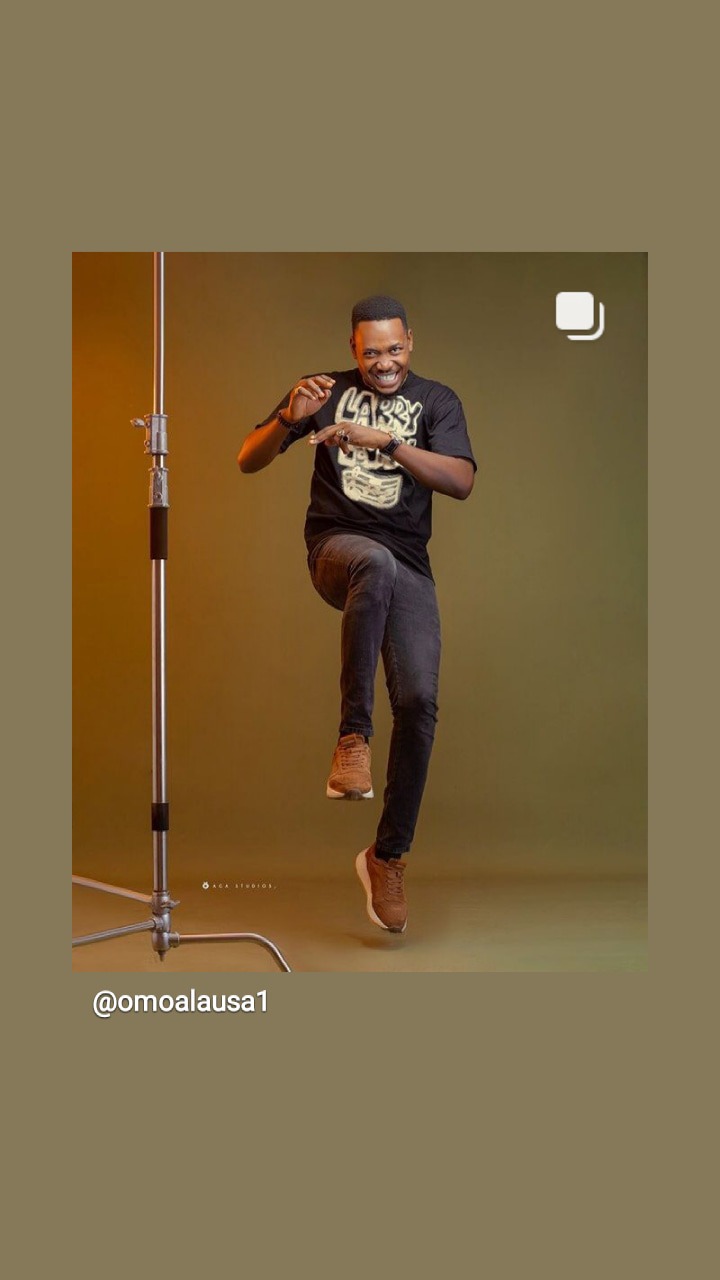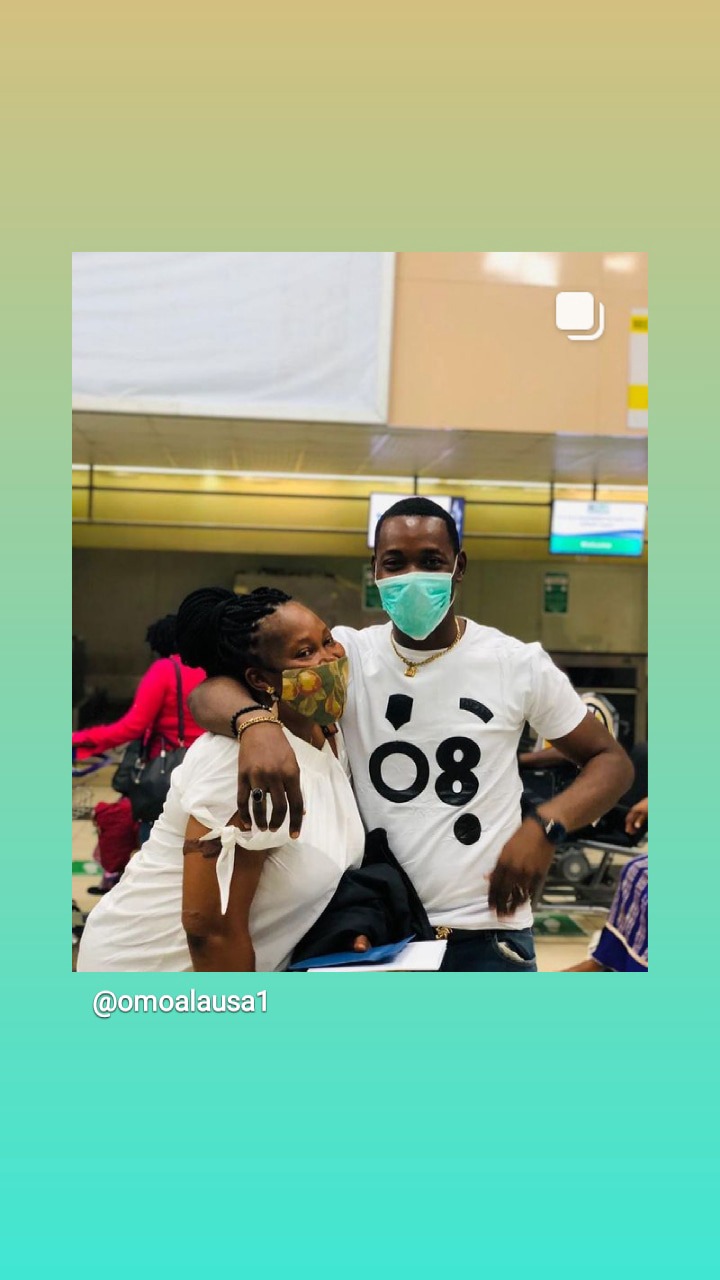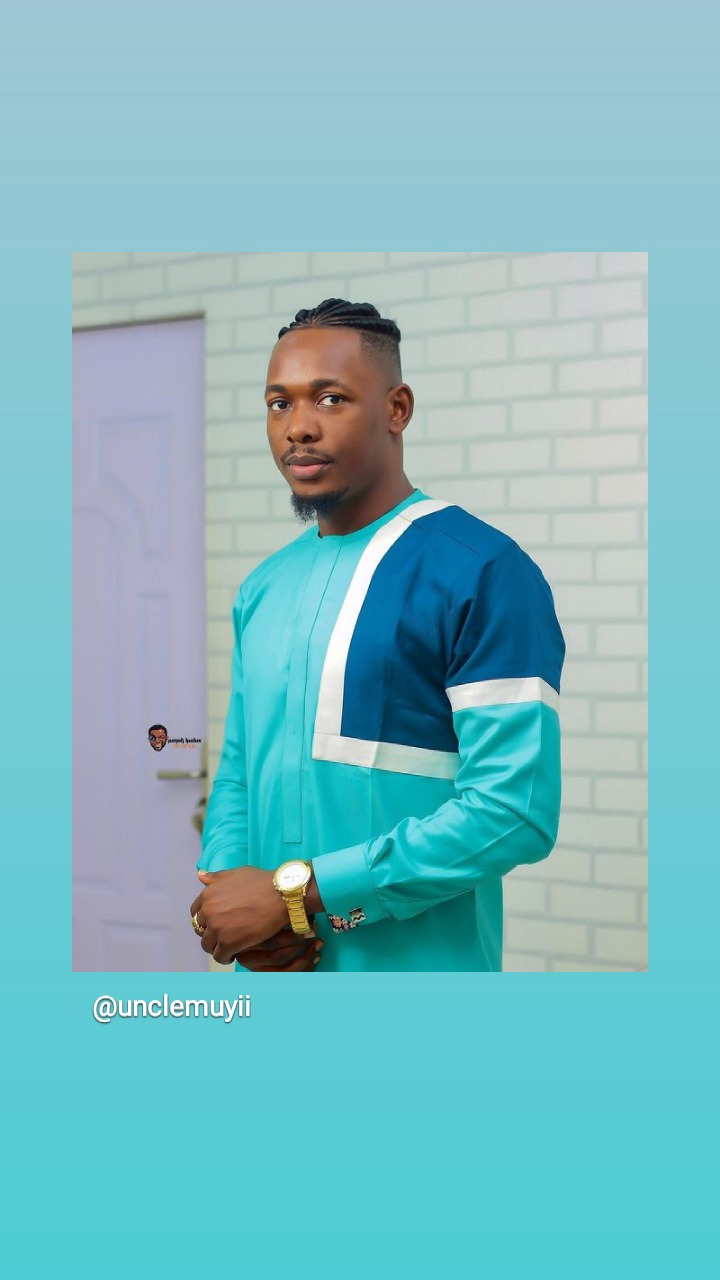 So actress Oluwatoyin Alausa celebrates her son, Muyiwa Rotimi on his birthday. Oluwatoyin Alausa is a fantastic Yoruba actress, movie producer, scriptwriter, model, entrepreneur, motivational speaker, MC, movie director and an award winning Yoruba actress. Oluwatoyin Alausa has featured, scripted, directed and produced several award winning Yoruba movies. Oluwatoyin Alausa is one of the actresses that features consistently in yoruba movies. Oluwatoyin Alausa is no doubt a force to reckon with in the movie industry. So happy birthday to actress Oluwatoyin Alausa's son, Muyiwa Rotimi.