Popular Yoruba warlord, Activist, freedom fighter, and businessman, Chief Sunday Adeyemo, popularly known as Sunday Igboho has revealed that his power and charms have no meaning and he also revealed the person and the thing that has kept him alive till today.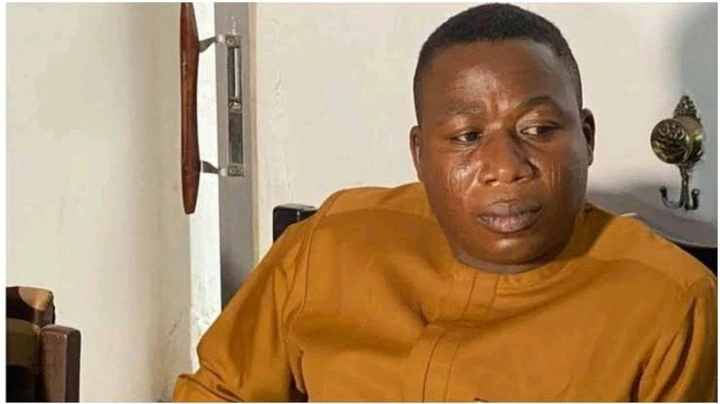 The Yoruba warlord made mention of these things in a short video that was shared on the official Facebook page of Olayomi Koiki, the spokesperson of the Freedom fighter. In the video, the freedom fighter and warlord was captured seating and having a conversation with some clerics (Alfa) and it was during their long talks that he flashback to something that happened some years back.
According to him, the issue happened during the Ile Ife and Modakeke war of which he was one of those who fought gallantly with the Modakeke people. He said that, during the heat of the war, it happened that a man was seen moving to their faction/side with a spiritual calabash on his head and this prompted the people of Modakeke to start shooting at the man from a far distance but none of the bullets had an effect on the Man.
When the issue was becoming intense, he was called upon but when he got there, he saw the Man with the same Calabash and he also shot at the man but still, his bullet didn't penetrate or affect the man. He said he was curious to know who the man was so he captured him alive but he met with the shock of his life when he discovered the man was a Mad Man.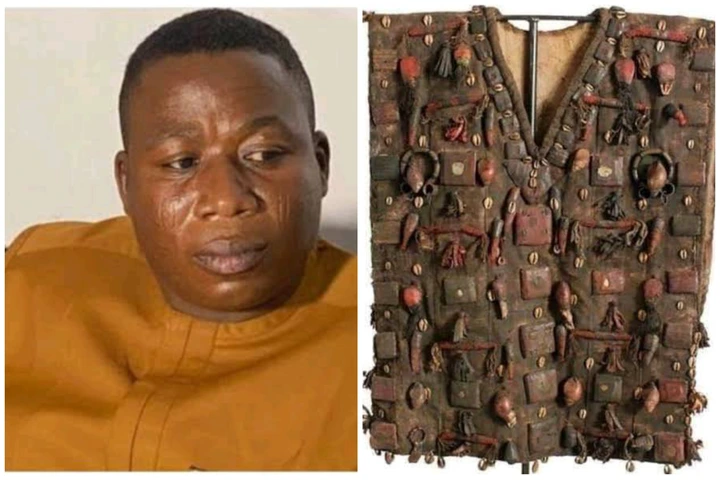 He said he shivered when he discovered this but he became more perplexed after the Mad Man was ransacked and not even a single charm was found on him. According to him, that situation made him understand that his charm and powers have no meaning before God because he was the one who saved the mad man who had no charm but still no bullet could harm him.
Furthermore, he said at the end of that day he realized that his charms and power are not the things saving him, rather it has been the Almighty God because he is the one who saves a Mad Man who has no charm, rings, or any spiritual tool on his body.
watch the video
The bottom line of this article is just that, Charms and Power are nothing in comparison to the majesty of God. When he is ready to take the life of any man, nothing on this earth can stop him because he is the most powerful and the creator of all things.