Why I Beat Uche Maduagwu and What Happened After – Jim Iyke
Jim Iyke finally speaks about infamous video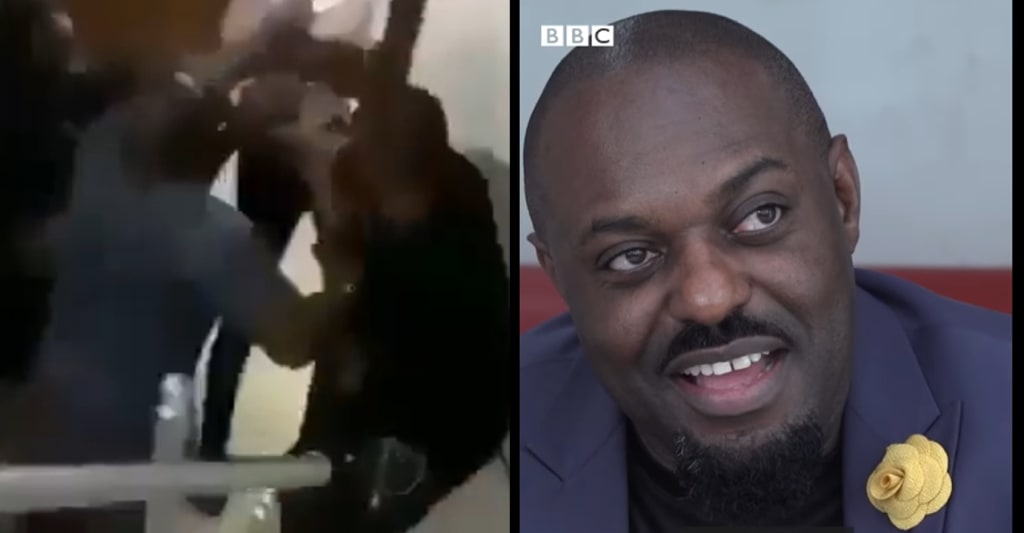 On August 24th of this year, just a couple of weeks ago, news broke that Nollywood icon Jim Iyke had stormed the residence of Instagram blogger Uche Maduagwu and beat him up.
From what we knew at the time the news broke, Uche Maduagwu had accused Jim Iyke of being a ritualist saying that "if even if dem pay me ten million naira to enter movie location with am, if e no tell us his source of wealth I go refuse."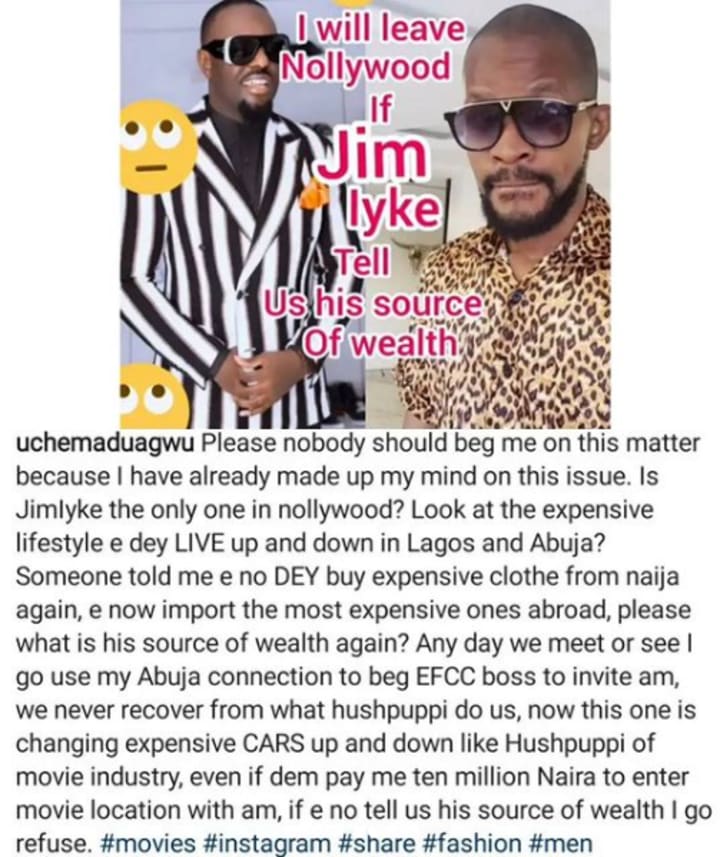 Well, Jim Iyke didn't take kindly to those words. Not at all. In the now viral video, we see the shock on Uche Maduagwu's face when he realizes that Jim Iyke had in fact traced him down to his location. Uche begins talking about how EFCC will carry him because they're looking for him, and then one thing leads to another, gbam! Jim Iyke lunges at him and the video ends.
Now, in a brand new interview with BBC Pidgin, Jim Iyke is opening up and getting candid about what actually transpired on that fateful day. From why he showed up at Uche's place to what we saw on the video, to what happened after the video ended, Jim Iyke fills us in on everything that happened.
Here's what Jim said.
**Before reading on, please make sure to like and follow my Facebook page (Jide Okonjo) so you don't miss out on any new and interesting lists, articles, and stories that I post every single day. I have a really fun page. If you like my page, you will have fun too. So what's stopping you? Like my page and let's have fun together!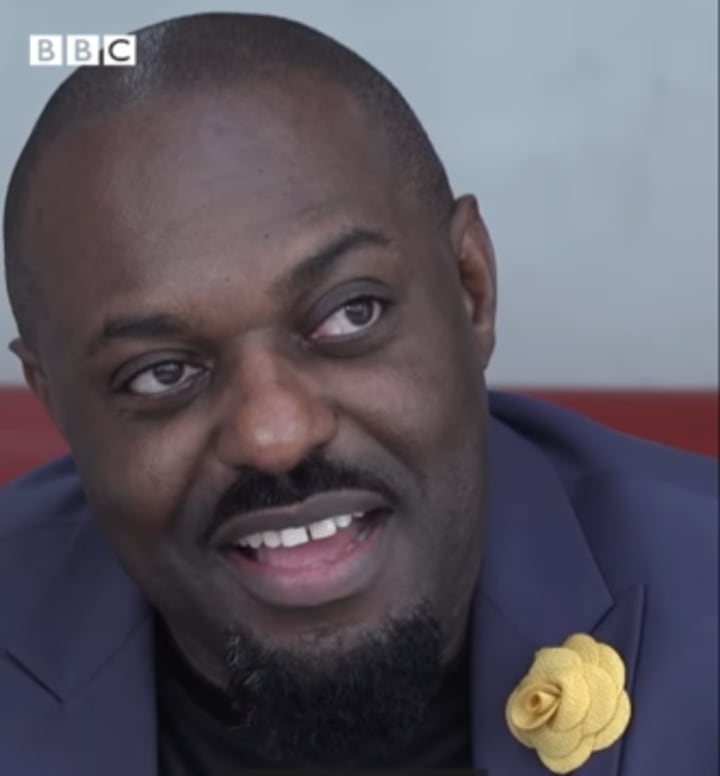 Speaking to BBC Pidgin, Jim Iyke spoke entirely in pidgin so for clarity sake, I have transcribed his answer to normal English. The original video with the pidgin English is below so if you want to see that instead, simply scroll down.
BBC Pidgin asked: A video of you trended when you beat Uche Maduagwu. What happened?
Jim Iyke responded saying:
He say I brushed him? (Laughs) So the thing is I was almost 21 or so when I entered this industry. For 15 years or so, I've been slaving back to back. I'm the same person that shot almost 38 films in one year, nobody tries that. The only thing that I know is work. Then at some point, a person would come and question where I get my comfort. Imagine. And at the time that he talked it, I had a film that I put over 100 million inside that had not even come out. My brother, do you want to kill it before it comes out? So I said let me go and meet him. I wanted to sit down with him but then he wanted to start shouting and wanted to do things another way so I said okay. So that was my intention – my intention was to go there to have a conversation, let me understand why this kind of thing would happen so it doesn't happen again. Disagreement ended.

But the part that the press didn't follow is the thing that happened after the disagreement. Because he and I sat down, that person is also an intelligent person. He knows what he's doing. He's very deliberate about it. So we sat down, we talked, we drank. We even popped wine, we shook hands. I told him my brother, don't be doing this kind of thing. You're an Igbo boy, I'm an Igbo boy, we're supposed to be lifting up each other. Which one is this?

So that's how this thing happened. It's one side you saw but there are always two sides to every coin.
Are you surprised that after the video, Jim Iyke actually still sat down to have drinks and chat with Uche? Would you have done same if you were Jim? Let me know any thoughts you might have about this by leaving a comment under my Facebook post. I always enjoy reading all your thoughts.