"How I Lost 33kg" – Actress Eniola Badmus Talks About Her Weight Loss Journey
Eniola Badmus, a Nigerian actress, has spoken up about her weight loss journey. She claims she overcame numerous challenges to arrive at the point she is currently.
Eniola announced that she has shed 33 kilograms in an interview with City People.
When she was asked how she was able to in terms of her looks, she said; "In terms of my looks a lot has changed due to a decision made. Anytime I decide to do this celebration I want to surprise everyone. With the pressure and stigma I had gone through I want to change that. So I want to surprise everyone and help myself."
She was asked how she was able to lose so much weight, and she answered; "It is not easy. What I can say is it got to a point I could not control what I eat anymore. I eat anything so far it is edible, so from there I knew something fishy was going on. So far I have lost 33kg."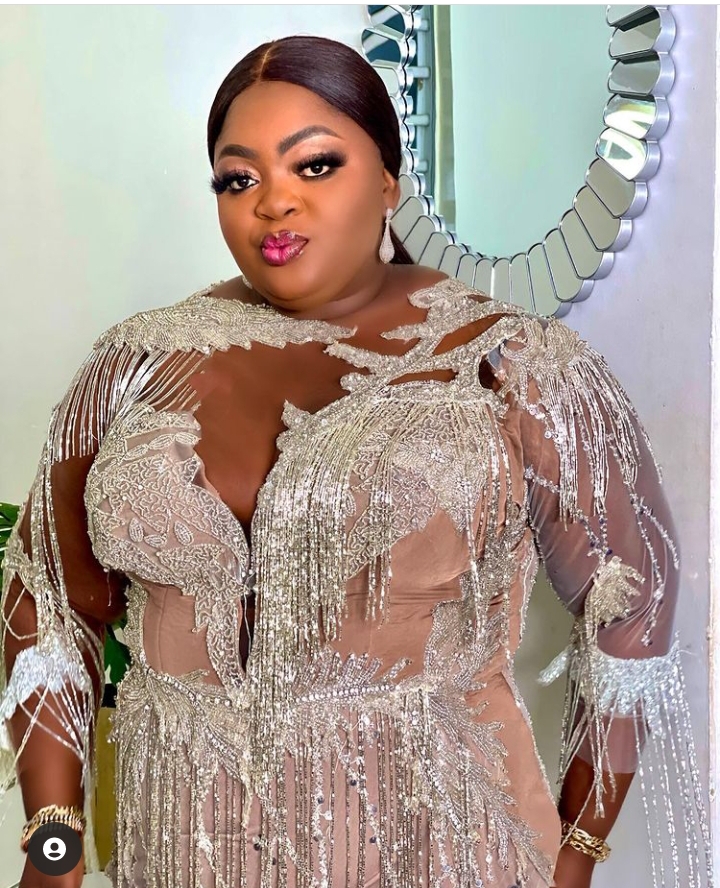 She was further asked about what else has changed about her, she replied; "I have other habits but I stopped even the one I thought I could not. I have one terrible habit that I am supposed to have stopped long time ago. This year a lot has changed about me, even I did not see this coming. As the year passed by I decided to change something."
She was asked about how she deals with haters, she responded; "This is another big thing, I don't address because there is no point. I don't see them even though I know them but I don't want to give them that light. If you hate me then you have a problem because I can deal with everybody. On social what I think people don't like about me is my stature so they say different things that has made me strong. With this, there is really nothing that bothers me, I do me and what I want at every point in time. Whether we like it or not, I am in the limelight and different things will happen and these are the things we know comes with our line of work."