1. Donald Faison
Donald Faison is a 47-year-old American actor and voice artist.
He began his acting career professionally since he was a child, and slowly progressed from school plays to television commercials to movies. He is renowned for his portrayal of Dr. Chris Turk in the ABC comedy drama, Scrubs, and a minor role in the 1995 movie, Clueless.
Although Faison was born on 22 June 1974 in New York, United States, he is originally from the Yoruba tribe of Nigeria.
2. Olamide Faison
Olamidé Aladejobi Patrick Alexander Faison is an American actor and singer.
He came to limelight after playing the role of Miles Robinson in the hollywood movie, Sesame Street, making history as the third actor to play the role after Miles Orman and Imani Patterson.
Olamidé is Yoruba by tribe. 
3. Hakeem Kae-kazim
Hakeem Kae-Kazim is a British-American actor.
He is renowned for his role as warlord and terrorist Colonel Ike Dubaku in the 2008 hollywood movie, Redemption. He was also one of the casts in the famous American movies, including Pirates of the Caribbean, Coming to America, Hotel Rwanda, X-Men Origins, Wolverine, and Hurricane in the Rose Garden.
Kae-Kazim is originally from Abeokuta, Ogun State.
4. Rotimi
Olurotimi Akinosho, known professionally as Rotimi, is a 32-year-old American actor and musician.
In 2013, Rotimi made his first starring role in the hollywood movie, Black Nativity. In the following year, he appeared in the high grossing film, Divergent. Five years ago, he also acted in the movie, Deuces, then Welcome 2 America this year.
Born on 30 November 1988 in Maplewood, New Jersey, United States, Rotimi's father from the Yoruba tribe of Nigeria and his mother from Igbo tribe. 
5. Bolaji Badejo
Bolaji Badejo was a Nigerian-American actor and visual artist and actor.
He was known for his role of the Alien in Ridley Scott's 1979 hollywood movie, Alien. He never went back for the Alien sequels, which used puppetry and later animation instead of suit performers. The original was his only film credit.
He died twenty nine years ago in his native home, Lagos State, Nigeria at the age of 39.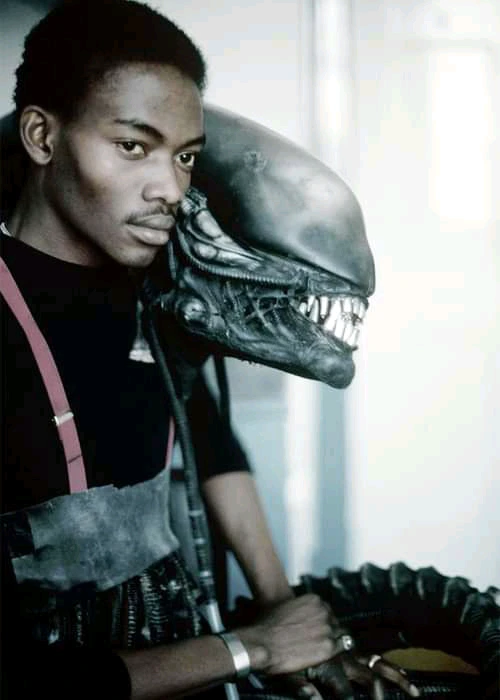 6. Dayo Okeniyi
Oladayo A. Okeniyi is an American actor.
He is best known for portraying Thresh and Danny Dyson in the American movies, The Hunger Games and Terminator Genisys respectively.
Dayo is Yoruba by tribe.
7. David Oyelowo
David Oyetokunbo Oyelowo is a 45-year-old British-American actor and producer.
Seven years ago, Oyelowo rose to prominence after his portrayal of Martin Luther King Jr in the historical film, Selma, and Peter Snowdin in the HBO film, Nightingales. He is also known for his roles in the American films, Rise of the Planet of the Apes, The Help, Lincoln, Red Tails, and Jack Reacher.