1. Ibrahim Chatta
Ibrahim Chatta whose full name is Ibrahim Abiodun Chatta is of Tapa descent (Nupe ethnic group), although his mother is from Modakeke, Osun State. He was born on October 13th, 1970 in Bachita located in Edu Local Government Area of Kwara State, a middle belt state of Nigeria. He is an accomplished Nollywood actor, singer, writer, and producer.
In his early years, he had the issue of unruly behavior; he is often involved in fights and trouble-making, a characteristic that adversely affected his education.
Ibrahim Chatta Education
Ibrahim had his primary education in Saint Bridges Catholic primary school, Bachita, Edu LGA of Kwara State, obtaining his First Leaving School Certificate. He attended Government Secondary School, still in Bachita, but had relocated to Aggiea, Niger State (another Tapa environ) due to his repeated unruly behavior, later enrolled in Dende Secondary School, Aggiea, but he had to drop out.
He has since self-educated himself, via online courses and programs.
Acting Career
Ibrahim Chatta loves theatre plays and often attend such shows when a theatre group is in town. He was privileged to see the performance of legendary actors like the late Duro Ladipo, Adebayo Salami (Oga Bello), and Ray Eyiwunmi (baba Ray). These acts inspired him and decided to follow the path of acting.
Ibrahim's professional career started in 1985 when he joined Joseph Laoye (uncle Joe) a product of baba Ray. This was his launch pad into the accomplished actor we know him to be.
Although a Tada descent, his command and use of Yoruba language are astonishing, his mastery and fluency in Yoruba have paved way for him in his successful career as a Yoruba actor.
Singing Career
Ibrahim not only speaks with authority but also sings with remarkable fluency. He has performed over 100 soundtracks, numerous commercial jingles in the Yoruba language.
He has also performed with Alhaji Abdulkabir Alayande (Ere Asalatu) and has released some noted hip-pop songs like My Money, Area, Friday Night, Boom Boom Boom.
2. Mosun Filani
Mosun Filani is one beautiful Nigerian actress that has got it all. Who doesn't dream to develop into a profitable producer, actress, author, entrepreneur, pleased mom, and beloved spouse? Nigerian actress Mosun Filani-Oduoye has achieved all these desires. Often perceived as soft-spoken and scandal-free, Mosun Filani has no doubt made her mark in the Nollywood Yoruba movie industry.
Mosun Filani was nominated in 2009 and 2011 by the Africa Movie Academy Award for Best Actress in a Supporting Role. Unfortunately, as much as she didn't win, it went on to prove the beautiful actress is recognized for the many works she does behind the cameras.
Mosun Filani Biography
Mosun Filani-Oduoye (born July 5, 1968) is a Nigerian movie producer, entrepreneur, film and voice actress born in Ibadan, Oyo State. She hails from Ikole-Ekiti, South West, Nigeria and is a two-time nominee of the Africa Movie Academy Award for Best Actress in a Supporting Role (2009 and 2011). She attended Abeokuta College of Education and earned a degree in Business Administration from Tai Solarin University of Education (TASUED).
Mosun is mostly believed to be from Ibadan as she spent most part of her formative years there. Interestingly, she is not. Although she was born in Ibadan, her parents are from Ekiti State and she was raised alongside her four other siblings in Ibadan until she proceeded to the Abeokuta College of Education and earned a degree in Business Administration from Tai Solarin University of Education (TASUED).
Career
Mosun started acting as a teenager out of passion. her purpose was neither for fame nor the money. She was a member of her secondary school drama group and also a member of Abeokuta College of Education drama group and featured in the stage plays until she thought to take a step further in her acting career after rounding off her education.
Mosun started her professional acting career in 2005 and has since starred in several Nollywood movies especially Yoruba films such as Ami Ayo, Iyo Awe, and the popular comedy TV series, Jenifa. Despite featuring in over 50 movies, Mosun reportedly took a marriage leave from the movie industry in 2013 and returned in 2015 because she wanted to have time for her family and also focus on her home.
Entrepreneur
Besides acting, Mosun is an entrepreneur and a trip to her Instagram account shows she is doing incredibly well at it. She is the owner and CEO of Beauty and Brain which deals with skincare (beautyandbrainskincare) and hair sales (beautyandbrainhair).
Mosun Filani Family, Husband, and Children
Mosun Filani is married to Kayode Emmanuel Oduoye, a lawyer, politician, and CEO of Shalom Group. The union which took place in 2012 has produced two offsprings including Sinaayomi Simeon Oduoye. Mosun lost her father, Pa. Olatunde Solomon Filani, in 2015.
3. Chief Femi Babafemi Branch
is a Nigerian poet, playwright, film actor, director, and producer.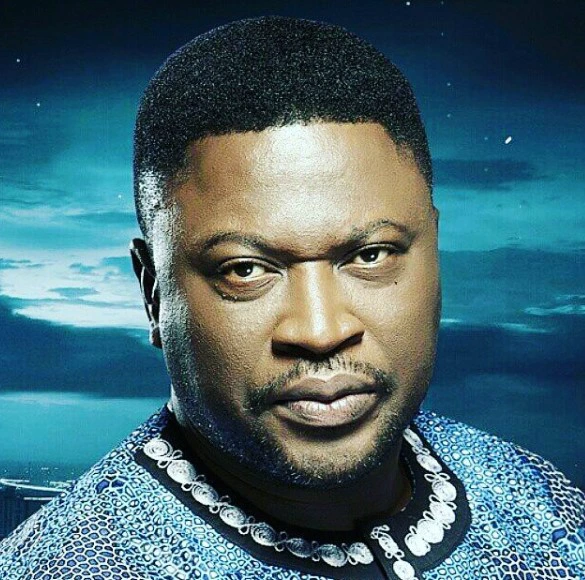 Femi Branch was born on the 14th of May 1970 to the family of Mr. & Mrs. Osunkoya who were both Teachers in Sagamu, a city in Ogun State southwestern Nigerian but hails from Odosenbora town in Ijebu North East, a local government area of Ogun State.
The 50 years old born actor attended Satellite Town Primary School at Amuwo Odofin, local government area in the Ojo Division of Lagos State before he attended the Airforce Secondary School at Ikeja the capital of Lagos State.
Having completed both his primary and secondary school education and as well as obtaining his first leaving certification and secondary school certificate of education, he then applied and got admission into Obafemi Awolowo University where he obtained a Bachelor of Arts degree in Dramatic Arts.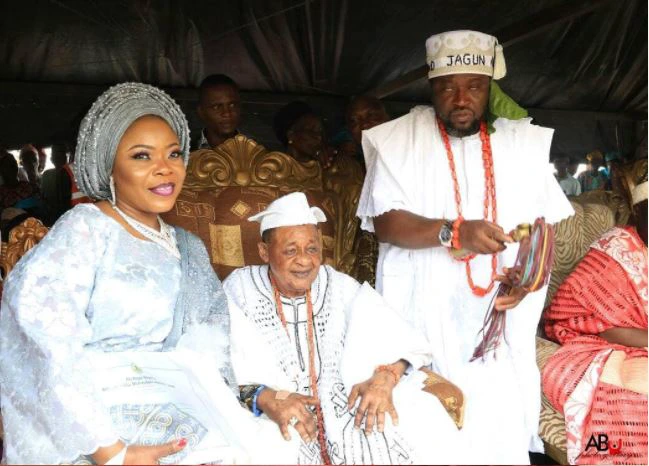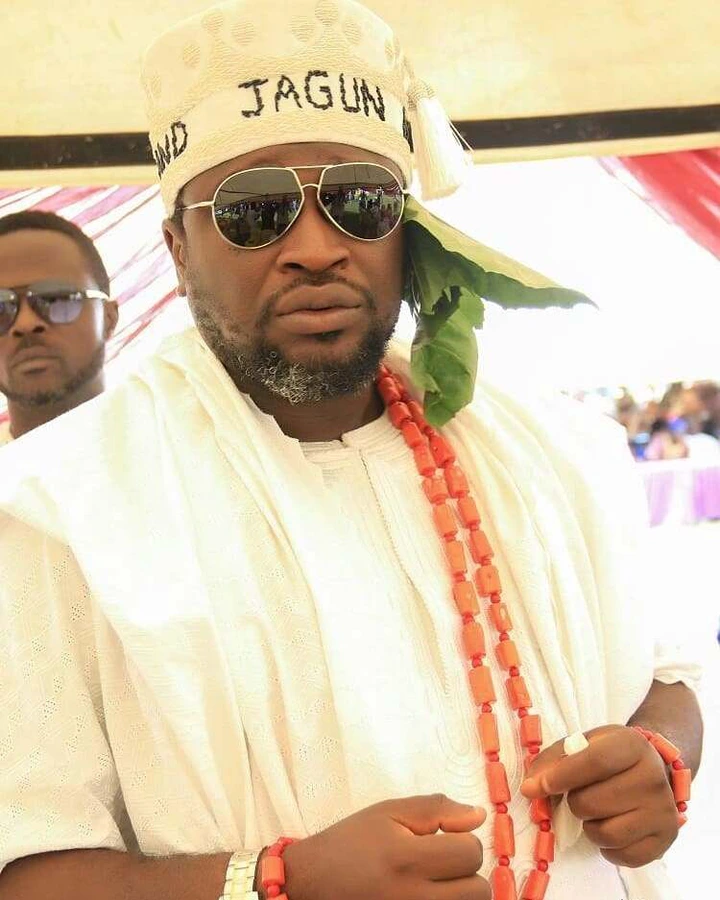 Femi Branch had a passion for acting right from his tender age, he however began to pursue his acting career professionally in 1991, the same year he featured in a yoruba stage play titled Eniyan. As a new actor, he was featured in a minor role before he got promoted into a supporting role.
Femi is highly talented, creative, skillful and can handle any role given to him by the movie producer or director. The Femi branch mostly seems to take the role of a romantic boyfriend, husband, struggler, and as well as an independent young man.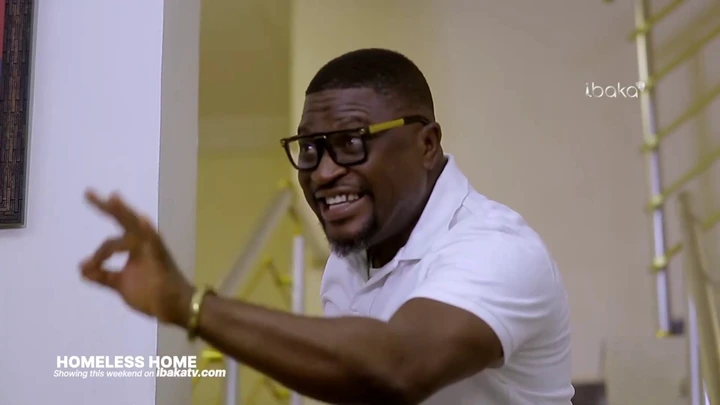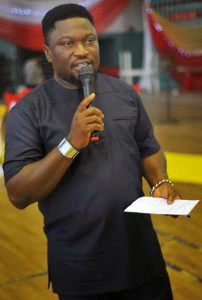 Femi has been featured in over 30 indigenous movies as a result of his creativity, talent, and skills. Femi branch is mostly seen in yoruba movies and sometimes in English speaking Nigerian movies. Some of the popular movies Femi has produced and directed include The Triangle, Senseless, Orirun, Away from home, Twisted, The Italian Job, Akandun, Iwalewa, Omotara Johnson 3, Teni Benson, Akuko Ija, Arungun Omo, Abela Pupa, Oju Odeda, Obirin Ale, Omonikara, Often Mose, Maku, Eni Ija Oba, Elebute, A place in the stars, Fallen Angel, One good man, Out of luck amongst others. His Television credits include Domino, Behind the siege, Blaze of glory, Emerald, This Life, Needle's eye, and many others.
4. Bimbo Akintola
Bimbo Akintola is a Nigerian actress. She is a very talented and skillfull actress. She is so good at acting and interpreting her lines. She has featured in many interesting movies and she has an adorable son. The popular actress is currently 50years old but she is looking young and healthy. Check Out Her Photos.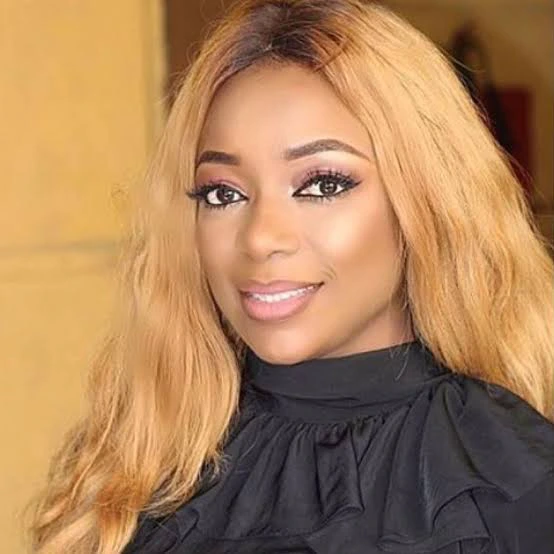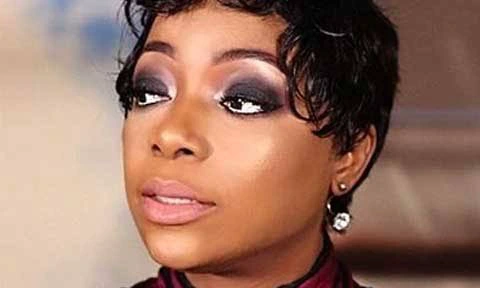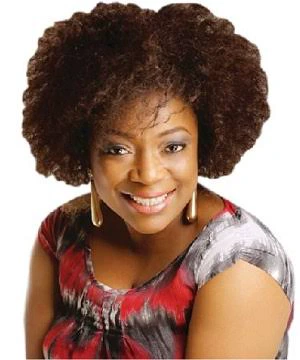 Bukky Wright is a renowned Nigerian actress and business woman as well, who have been very influential in the Nigeria film industry. She's also seen as role model to her younger colleagues who are yet to become prominent. This post covers extensively the life history of the Nollywood star actress.
5. BUKKY WRIGHT BIOGRAPHY
Bukky was born on the 31st of March 1967 to a Christian father and a Muslim mother in Abeokuta. She attended the University of Lagos, earning a degree in Economics. Bukky began her acting career in 1996. She has starred in numerous Nollywood films of Yoruba and English languages, including the prominent programmes Wale Adenuga's Television series Super story as well. Asides acting, she also owns a Fashion house and Clothing line, B Collections and also a beauty spa, B Wright. She has signed several endorsement deals notably with brands like Chivita. In then eyar 2011, she was awarded the best Nollywood Actress of the Year Award.
In the year 2014, Bukky Wright enrolled for the post of Honourable in Ogun State House of Assembly under the platform of the Social Democratic Party (SDP) that was led by the ex-Governor in the person of Olusegun Osoba.
Bukky's marital life has been a topic of controversy. Not much is understood about her marital life which has been well hidden from the media. However, she she says that "My husband may be a perfect gentleman and that i thank God for his life. In fact, he will be used by many people to blackmail me once I am not taking their scripts. often times have been ready to carve that little bit of privacy for myself, husband and kids as well. that's how far I can tell you about him."She has two sons, Eniola and Gbenga. Bukky is now a Grand mother and that's because her son gave birth to a son.
6. Lola Alao
Lola Alao has her birth name as Rhodiat Omolola Alao. She is a popular Nollywood actress, movie producer and humanitarian who has made a tremendous landmark in the Nigerian Movie industry.
She was born on December 19, 1970 in Igbira speaking area of Kogi state, in central Nigeria.
Educational Background
Lola attended Army Children School, Ilorin and Sobi Government School for her first and secondary school certificates respectively.
She also studied Catering and Hotel management before graduating from the University of Lagos.
Her Acting Career
Lola began her career in a television series, Ripples.
She has since starred in several Nollywood movies, some of which are:
• Oko Nene
• Oku Tee Sin
• Ewe Koko
• 5 and 6
• Oku Nene and others.
She is also a movie producer and has successfully produced over 20 Nollywood movies in her production company, Lola Alao Production.
Lola is beautiful and highly talented actress, loved by many fans for her good interpretation of roles in movies. Most Nigerians enjoy watching her movies, admire her good looks, acting skills and creativity.
Humanitarian Work
Aside acting, Lola Alao runs two non-governmental organizations, one in her daughter's name, Damilola Ogunlana Emperment Foundation and Lola Alao Foundation.
Recently, the Nollywood superstar converted from Christianity to Islam in 2016. While some argued that she did that to effect a marriage to an Alhaji, Lola denied it, saying her conversion to Islam was nothing but going back to her root, as she was born into a Muslim home.
Her Personal Life
Lola got married to Dare Ogunlana and had a daughter, Omowunmi. She again met the American based Olawale Ajibola which of course was short live.
Rumours had it that Lola dated former Senate President Bukola Saraki and she was showered with lots of gifts ranging from money, house and other valuables. This rumour has not been authenticated.
Her Net Worth
Lola Alao is indeed a force to reckon with in the Nigerian movie industry, rated one of the richest and most influential with a net worth of about $500,000 dollars.
7. Saheed Balogun Biography
Saheed Balogun was born on February 5, 1967, in Kwara State, Western Nigeria, and was brought up in south-western Nigeria, Oyo State, Nigeria. Saidi lost his mother, Madam Jolaade Agbeke Ajimati-Balogun on 25th November 2019, 3 months ago. He had made an Instagram post expressing grief over his loss.
Saheed Balogun had his basic, and secondary education in Oyo State. He read Statistics at Kwara State Polytechnic, which is now Kwara State University.
Saheed Balogun acting Career
Saheed Balogun started his professional acting career in 1978 with a television program titled "Youth Today" which aired on NTA. However, his first film, "City girl" was in 1989. Over a successful career, Saheed Balogun has featured in several notable Nigerian movies, some of which he directed and produced.  Some of the movies which Saheed Balogun has featured in include;
Family on Fire
Eti Keta
Banana Island Ghost
Idajo
Light in the Dark
Aye Keji
Omo Emi
Emuke
Club
Outkast
The Lost Heir
Aje Oja
Modupe Temi (Thankful)
Gbogbo Ere (Total profit)
Third-Party
Ofin Mose
Saidi has featured alongside Nollywood stars including, Segun Arinze, Sola Fosudo, Tade Ogidan, Bukky Amos, and Sola Sobowale. Also, he has been nominated for various awards including;
Best Lead Actor in an Indigenous Language – Nollywood Movie Award 2012
Yoruba Movie Personality of the Year (Male) – City People Movie Award 2017
He won the City People Movie Special Recognition Award for his film-making. Saheed Balogun's salary per movie ranges between $1,000 and $3,000.
Saheed Balogun Marriage
Saheed Balogun's first wife was Fathia Balogun whom he tied their knot with on September 7, 2000, at Ikorodu Marriage Registry, Lagos. Fathia Balogun from Delta state and Saidi were blessed with two children, Khalid, and Aaliyah Balogun. 14 years later, the couple legally separated on January 17. Fathia reverted to her maiden name, Williams, after the split. However, both Fathia and Saidi still act side by side.
Saheed Balogun's children include;
Khalid Balogun
Haliyat Balogun
Jamal Balogun
Zinat Balogun
Meanwhile, Saheed Balogun is now engaged with Funke Tayo Sofowora, the first cousin of Oba Elegusi, a Lagos monarch. Funke has been with Balogun for about four years now. They were present as a couple during a wedding that Oba Elegusi's wife organized for her younger sister.
Saheed Balogun Net Worth
Saheed Balogun is a renowned Nollywood icon. He earns up to three hundred dollars per movie he features. His major source of income is movie directing and his brand ambassador deal with ADRON. Saheed Balogun's net worth is an estimated $700,000.