Actor Eniola Afeez Reveals How A CCtv Camera Captured A Man That Came To Steal In His Office Today.
he fantastic Yoruba actor Eniola Afeez has taken to his social media platform, to reveal how a CCtv camera captured a thief in his office today. This talented Yoruba actor went on to beg anyone that has information about this thief to call them, and the person will be handsomely rewarded. Because the thief went away with valuable items.
Revealing how the CCtv camera captured this thief, actor Eniola Afeez wrote; This man here came to steal in our office today at Oluyole and went away with some valuables. He was last seen around Mobil Ringroad, this is the CCtv footage showing how he operated and escaped. Anybody with valuable information that can be used to apprehend the thief should kindly call. A handsome reward awaits whoever is able to help apprehend him, thank you he said. So today, a thief has robbed in actor Eniola Afeez office.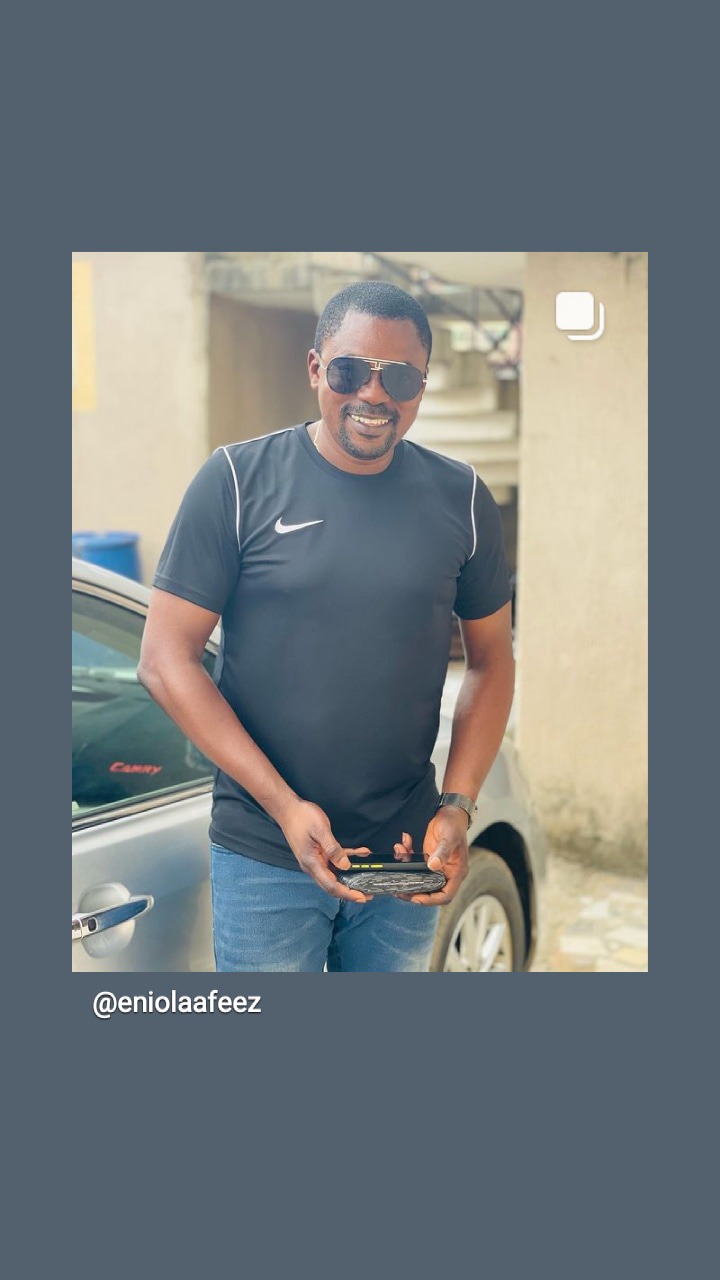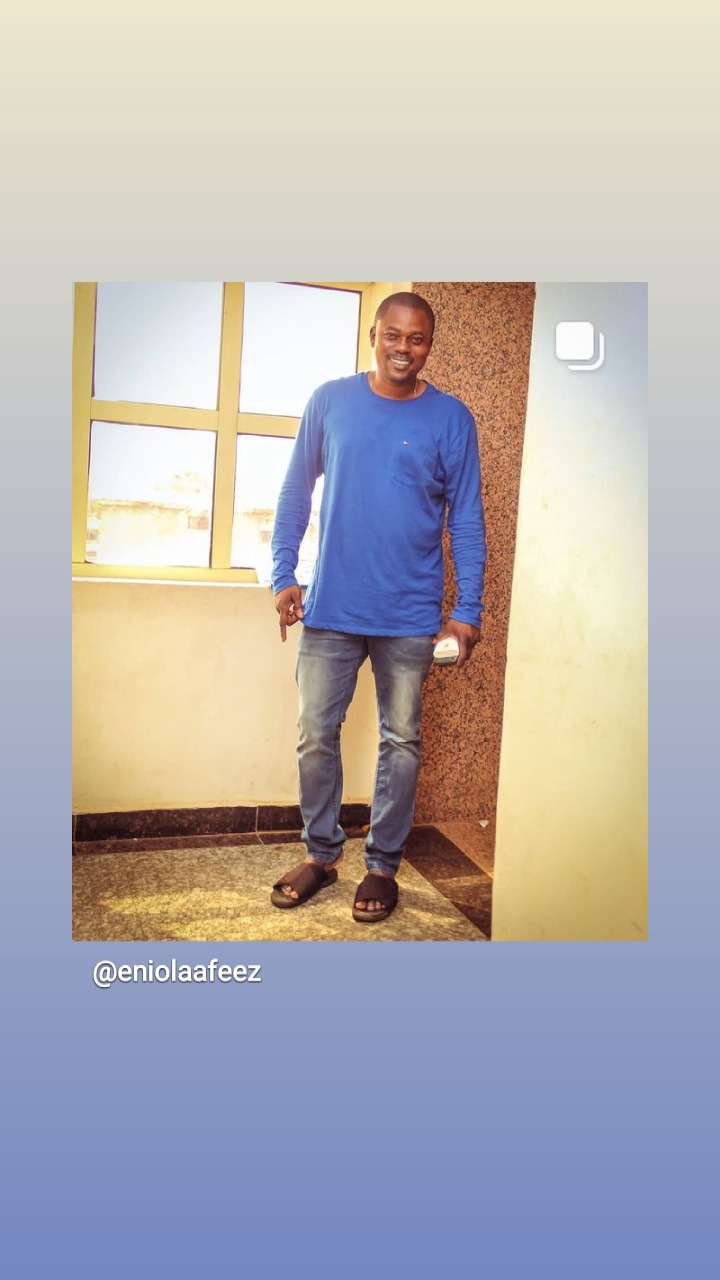 Below is the screenshot of what he said, and the number to call if you have any valuable information about the thief.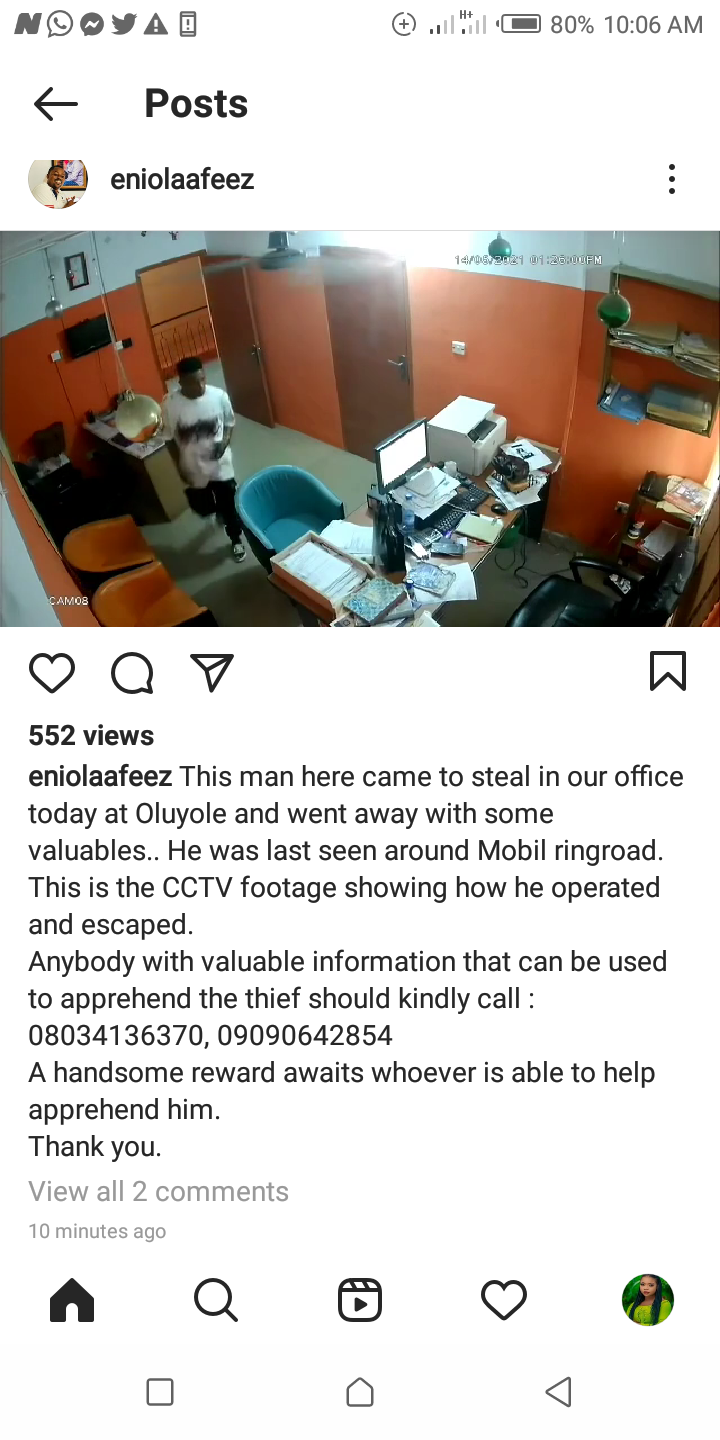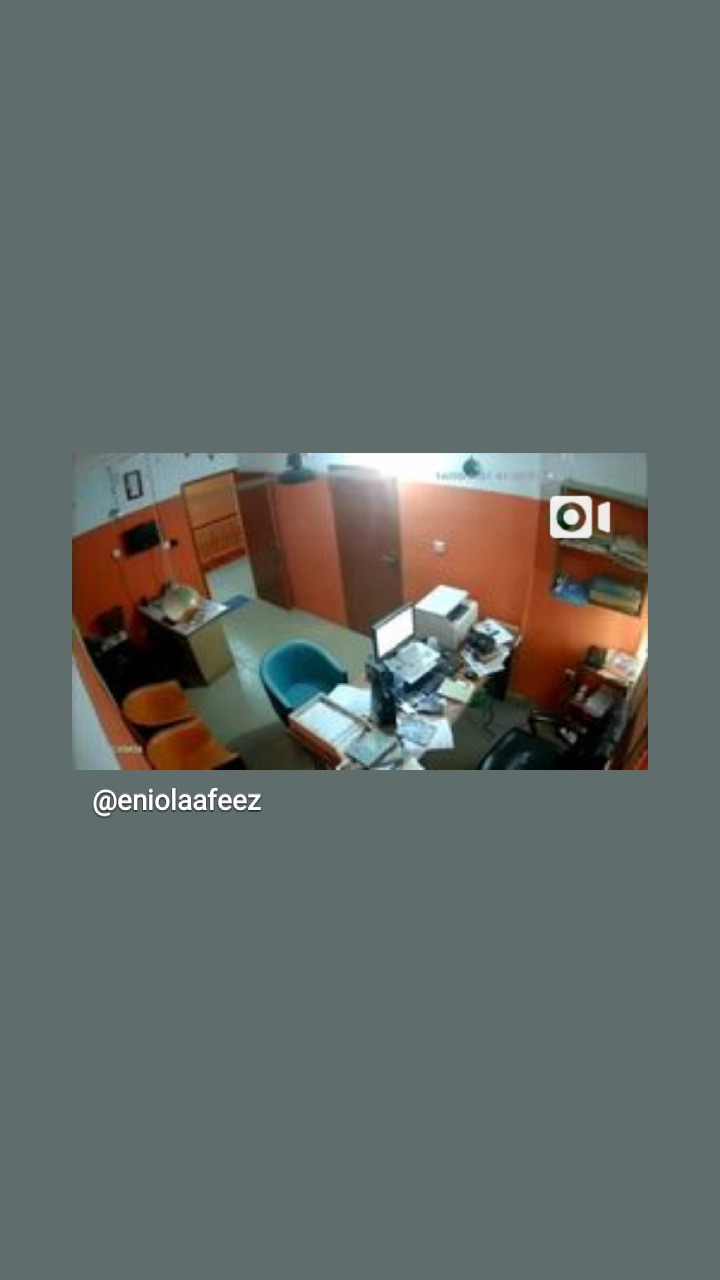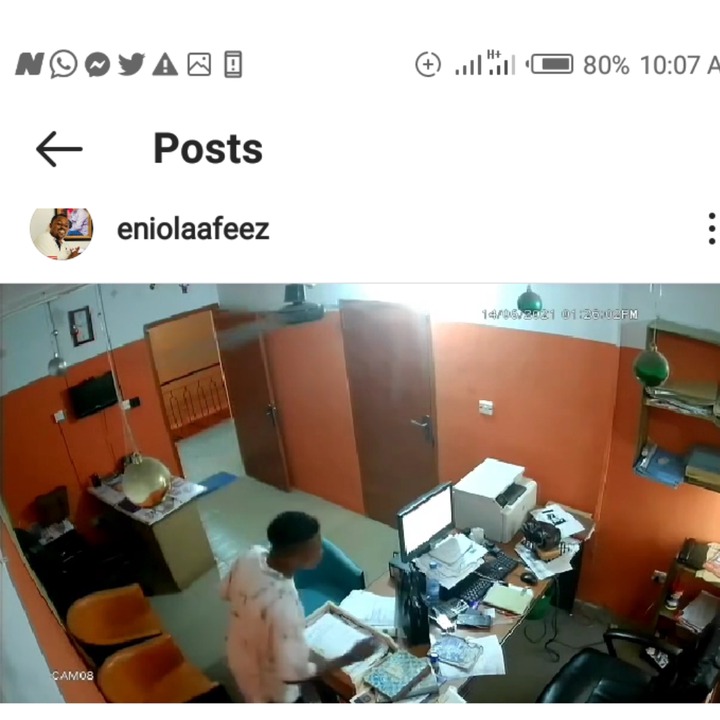 Eniola Afeez is a talented Nigerian actor, movie director, scriptwriter, movie producer, entrepreneur and a brand ambassador. Eniola Afeez has proven to be one of the best actors over the years. Eniola Afeez is one of the most sought after actors we have. Eniola Afeez has won numerous awards and nominations to his name. Eniola Afeez is married to a popular Yoruba actress Esther Kalejaye and their union produced beautiful children. Eniola Afeez method of interpreting movie scripts is top notch. Eniola Afeez has also featured in several blockbuster movies.