Asides Funke Akindele, See Other Yoruba Nollywood Stars Who Gave Birth to Twins And Pictures of their Twins (Photos)
Children are priceless gifts from God, and they are blessing to every family. Every home feels complete and blessed having their own kids. Also having a set of twin is another double blessing and double celebration. No doubt, Giving birth to a set of healthy twins has really been a prayer point of most individuals.
Twins are seen as another double blessing to the home. So in today's unique update, i made collections of other Yoruba Nollywood Stars, who are blessed with twins, just like our popular movie star Funke Akindele, whom God blessed with identical cute twin boys.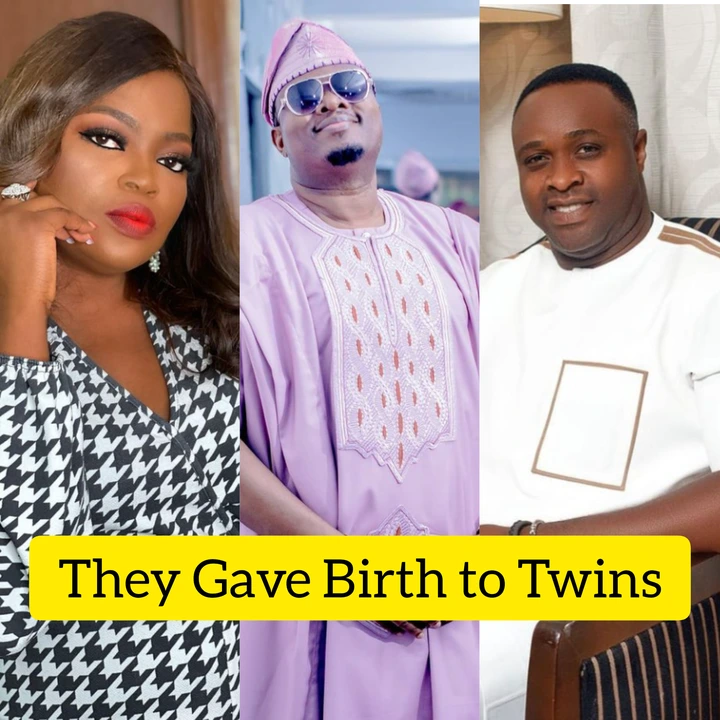 These movie stars i will be discussing on, have been spotted in one or two places having fun moments with their adorable little twin kids. So let's take a look at this families that are double blessed with the natural fruit of the womb.
1.  Funke Akindele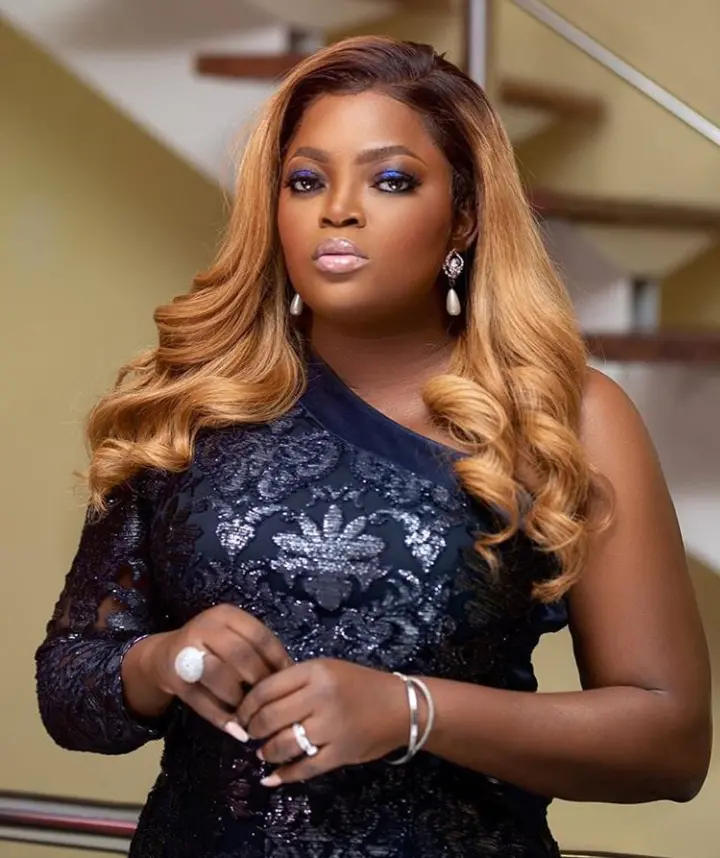 Popular Nigerian movie star, and a splendid comic actress, Funke Akindele is a born actress, who has made fame in the movie industry with her unique actings.

This Nollywood star have drilled the industry with nice movies, and loved so much by her fans for her splendid talent. She also became more popular after acting the Comic TV Series, "Jenifa Dairy".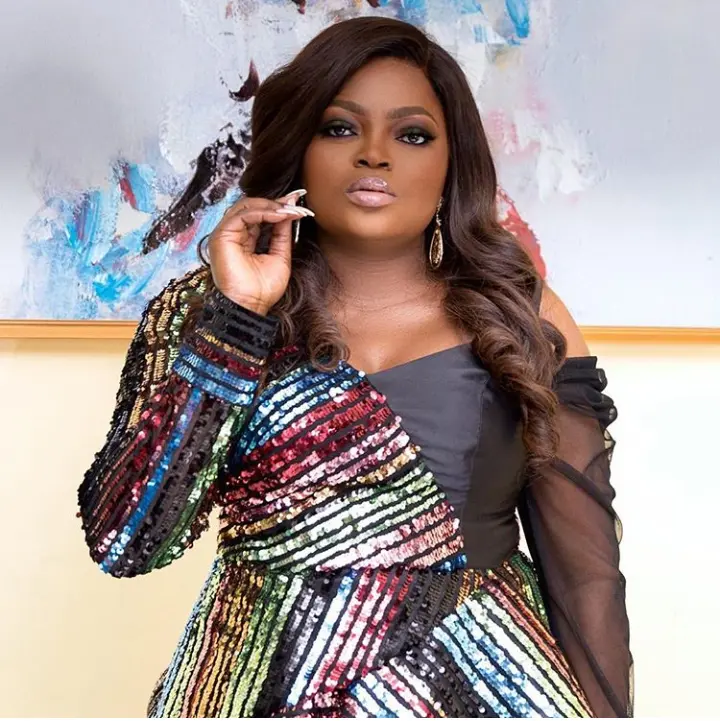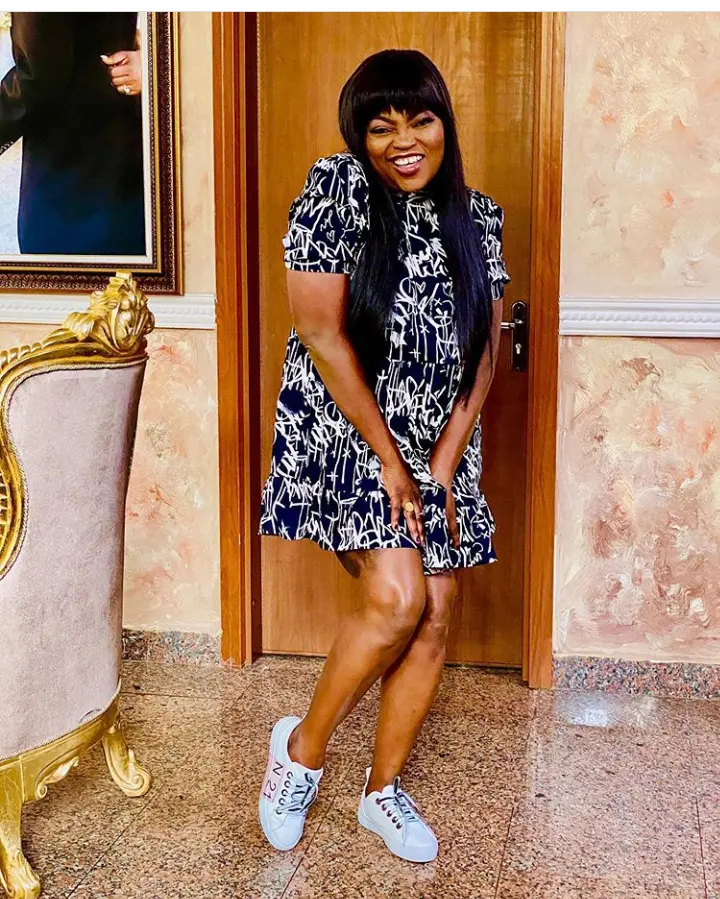 Watching her movies, you will believe with me that this woman, is a born actress. She is a jovial and funny personality in most roles she is be casted.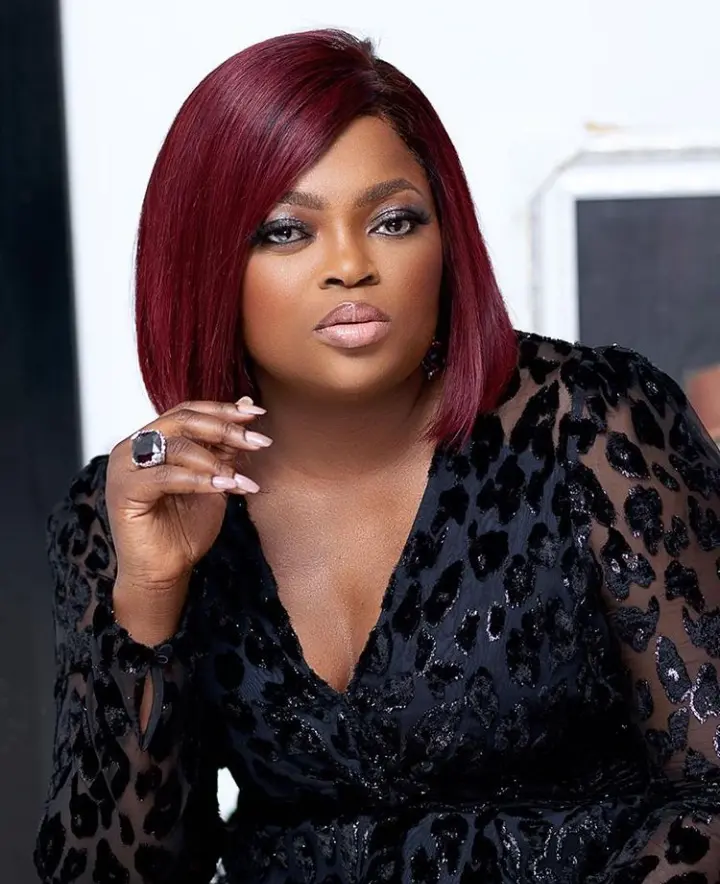 Truth be told, this movie star, was not really luck in her 1st marriage to her beloved husband. She sadly was separated from her first husband, identified as Kehinde Olohede, who happens to be a Nigerian politician.
But as God may have it, this movie actress, once again found true love with a talented Nigerian rapper and actor, identified as Abdul-Rasheed Bello, also known with his stage name as JJC Skillz.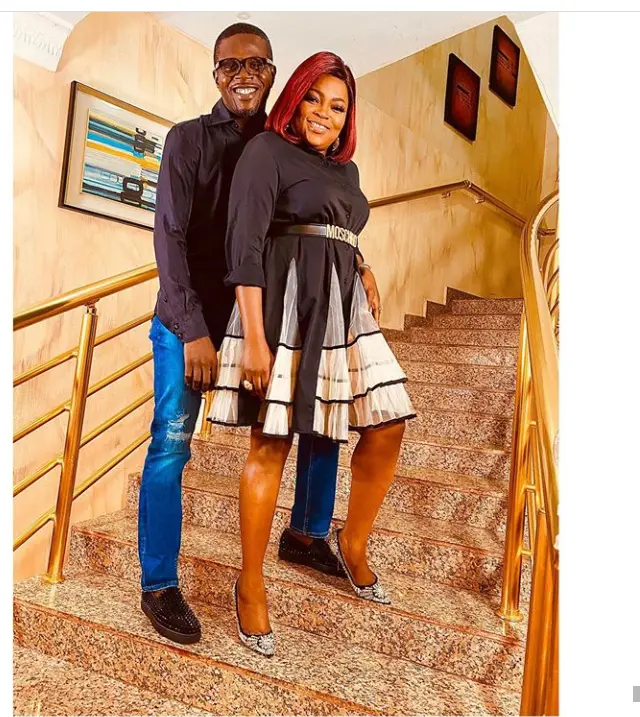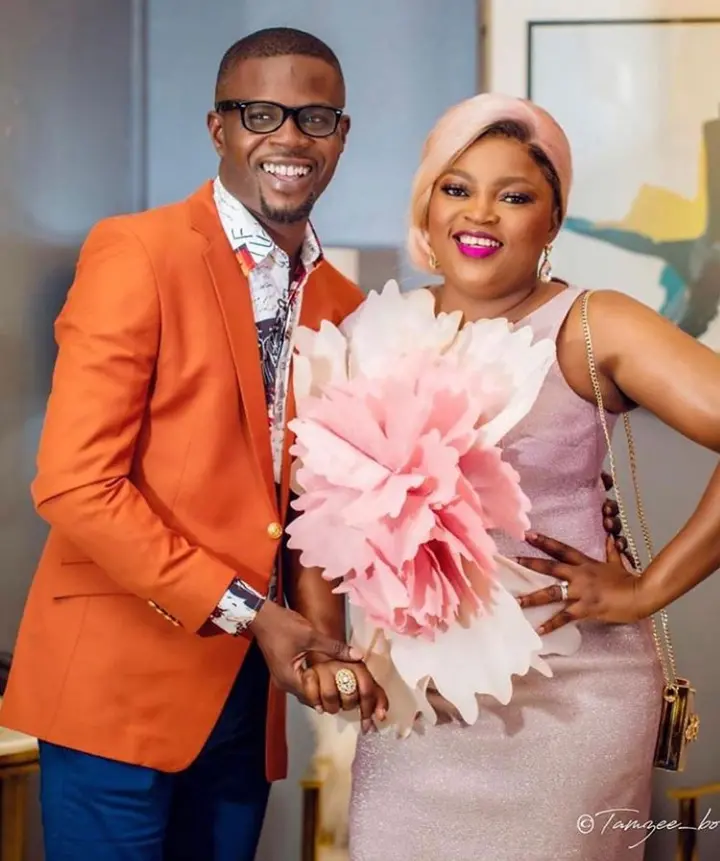 The movie actress Funke Akindele got married to hee second beloved husband, JJC Skillz on May, 2016. Although the Nigerian singer JJC Skillz, already was blessed with 3 adorable kids from his former relationship, before marrying this movie actress, Funke.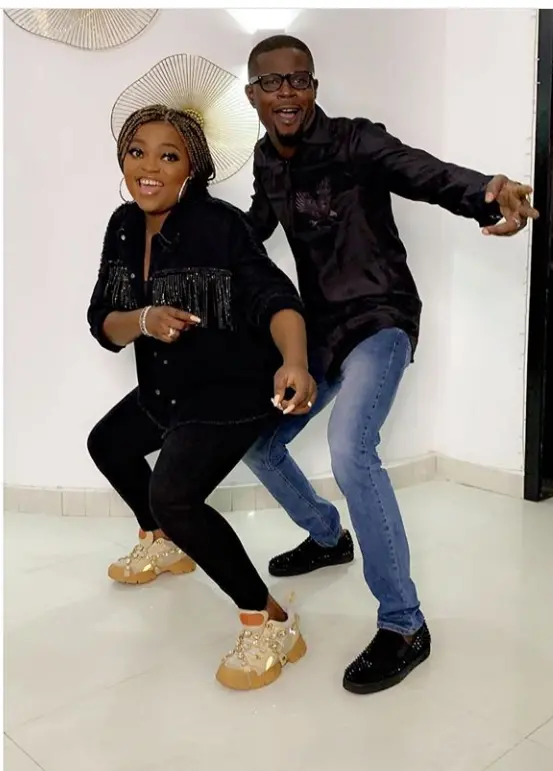 Luckily for our movie star lady, Funke Akindele, God blessed her union with JJC Skillz with a lovely set of twin boys in December, 2018. This set of adorable twin boys have been a great source of joy, to our movie star Funke Akindele.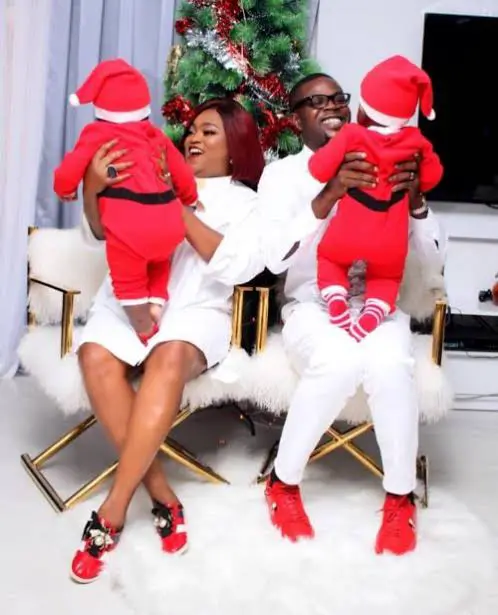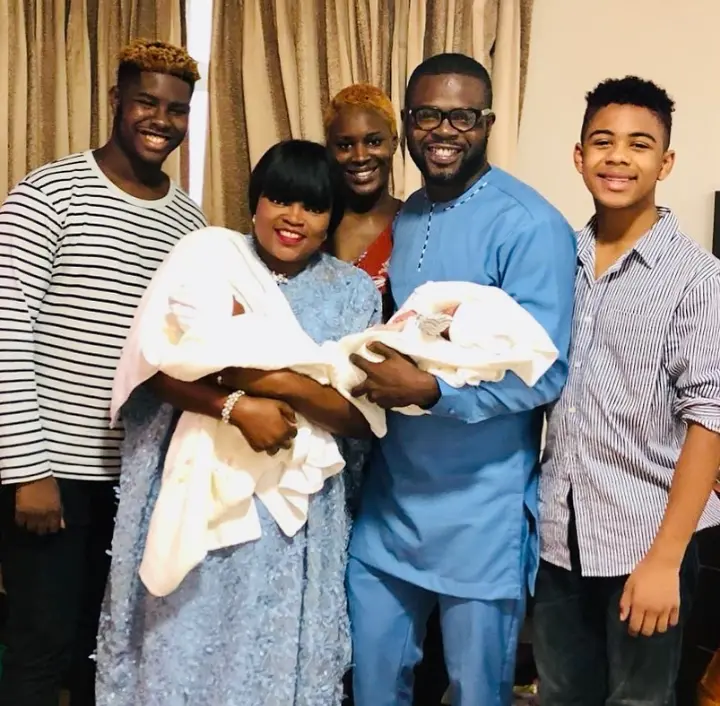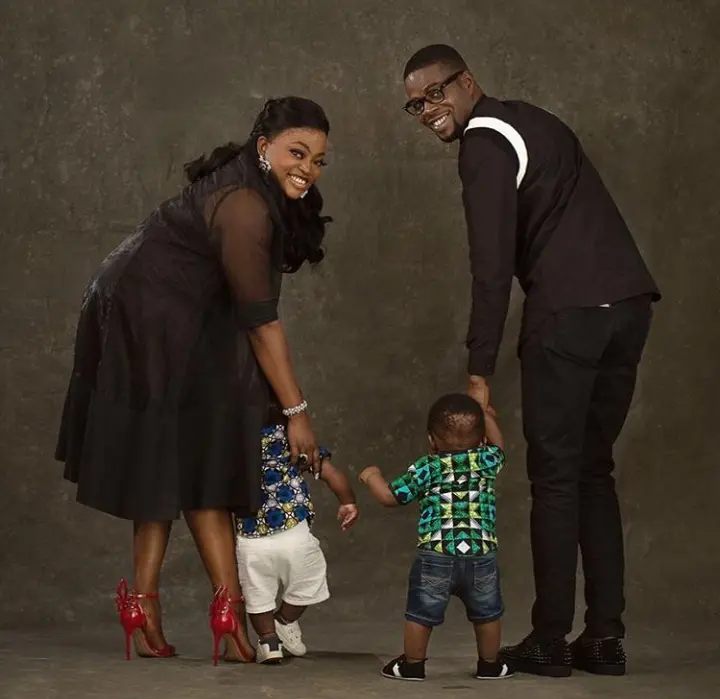 2.  Muyiwa Ademola Authentic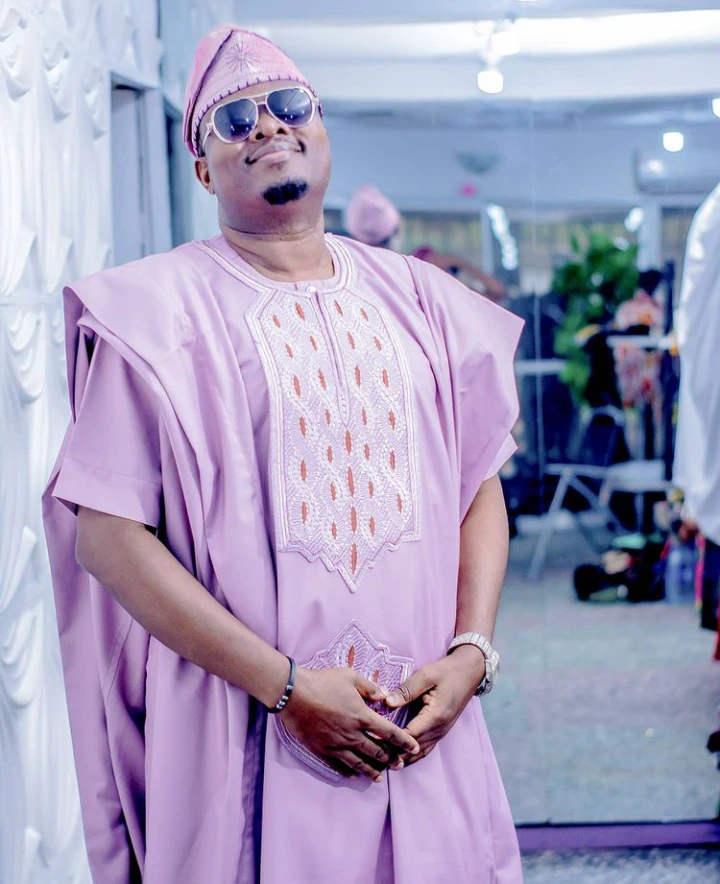 Nigerian Popular Movie Star, identified as Muyiwa Ademola Authentic, is another lucky personality, whom God has blessed with a set of twin kids.
This personality is another talented and dedicated actor, who always gives in his best on screen.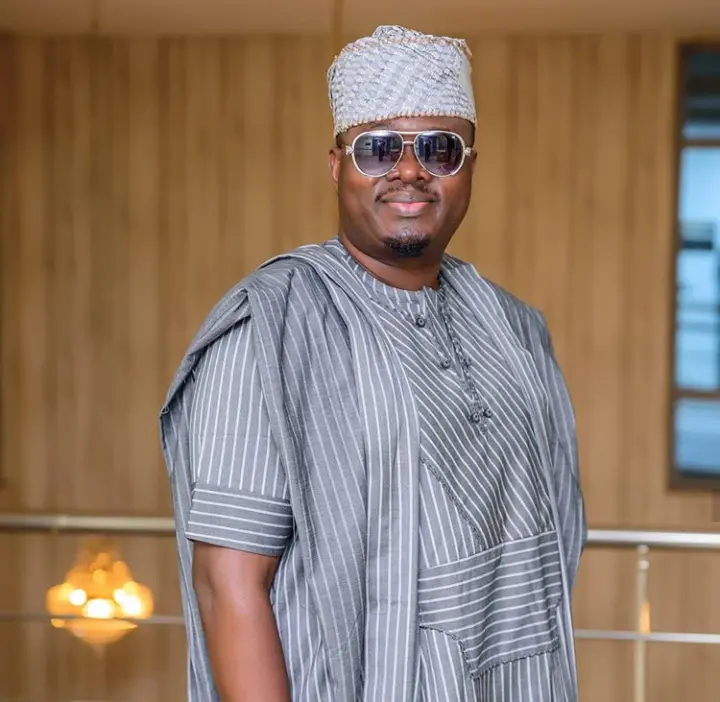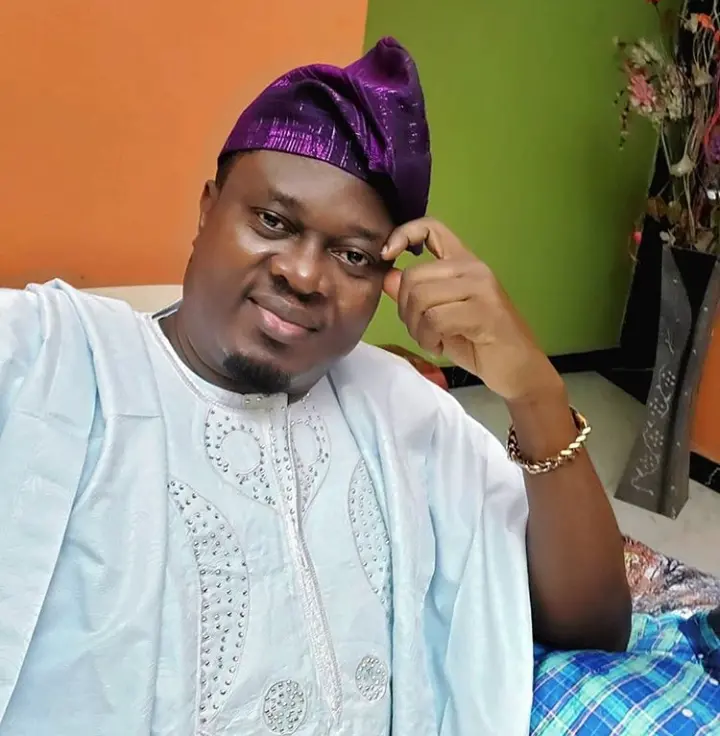 If you are a Nollywood watcher, then you should know this born actor. He is not just an actor, but also a talented movie director and a splendid producer.
He has starred in splendid Nollywood movies, like "Ori', 'Ile', 'Alapadupe', 'Owo Okuta', and many more.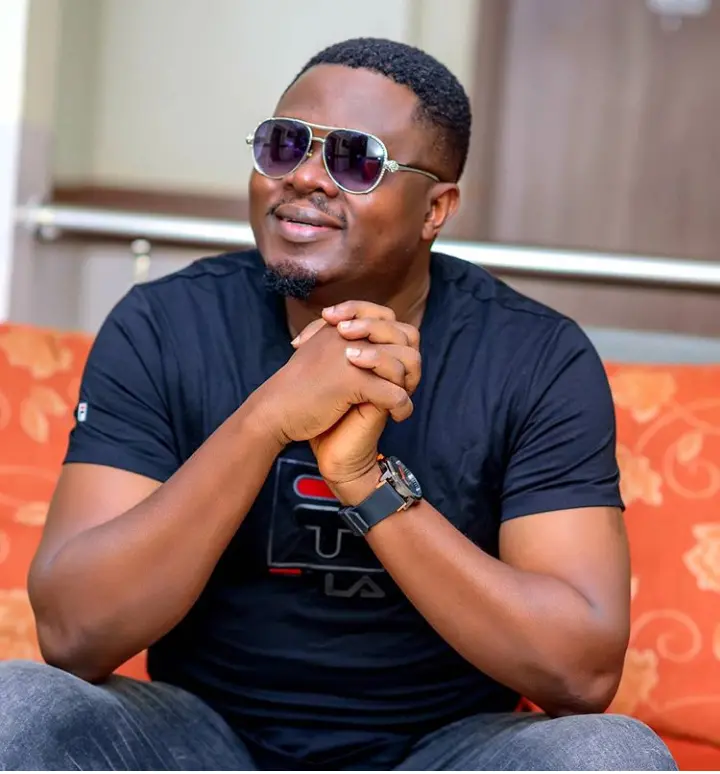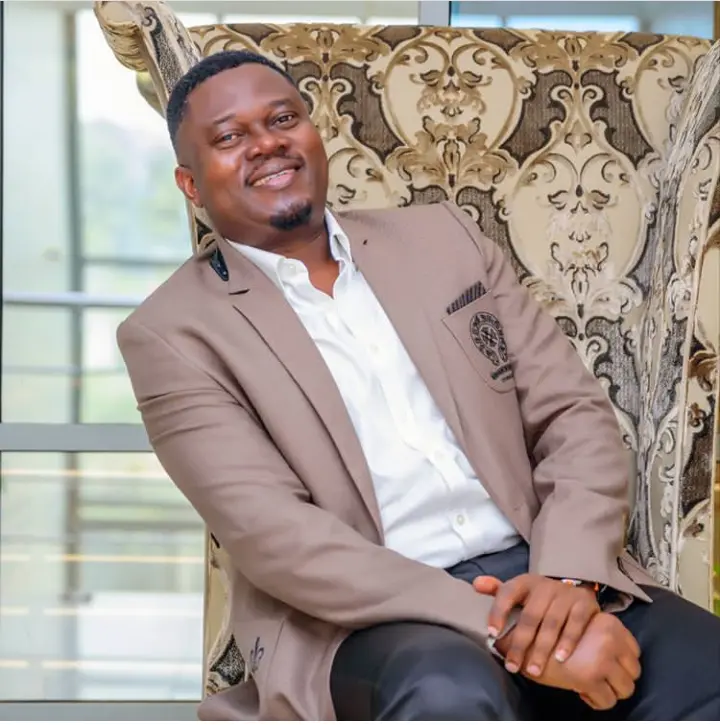 This Nollywood personality is blessed with his beloved wife, identified as Omolata Ademola, whom he got married to in June, 2006 and blessed with adorable kids.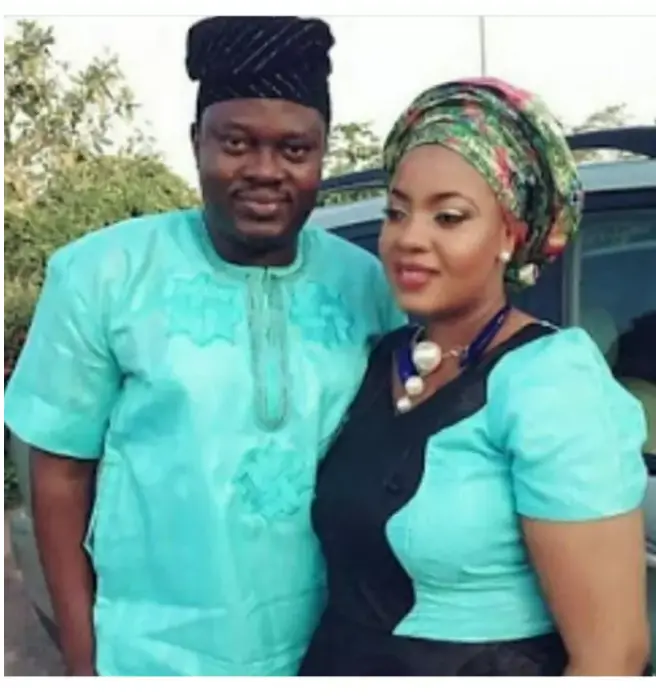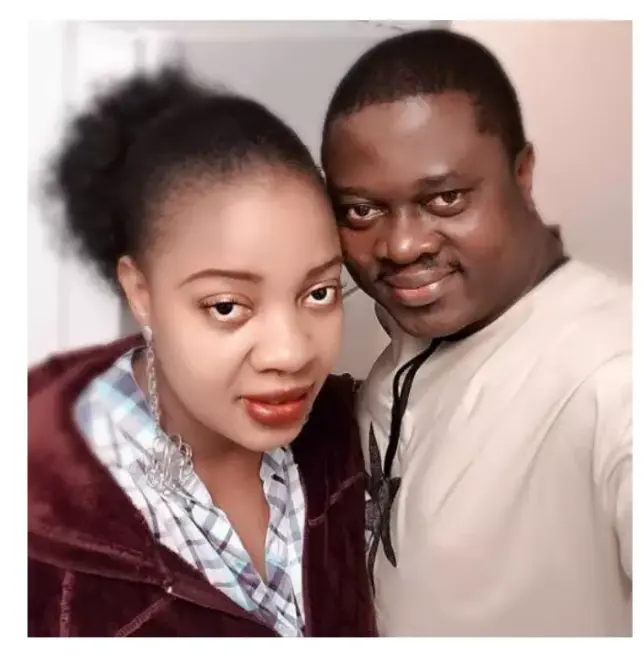 Most of you may not be aware that this splendid movie star Muyiwa Ademola is also blessed with a set of cute looking twin boys, because the boys are now grown up. Muyiwa and his beloved wife had this twins before they tied the knot, and those moment, when he had the twin boys, he was not yet popular.
Although the identity of their biological mother is not disclosed, but the cute boys will clock 24years in July, 2021.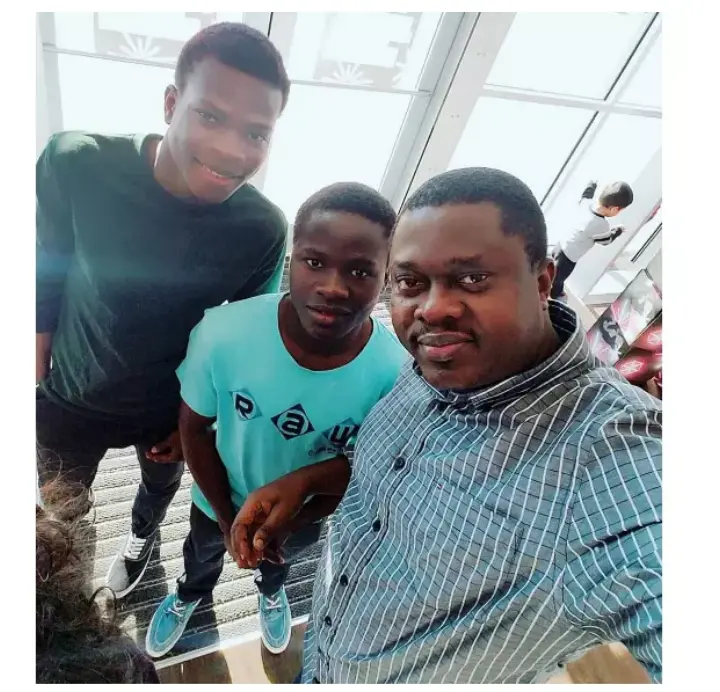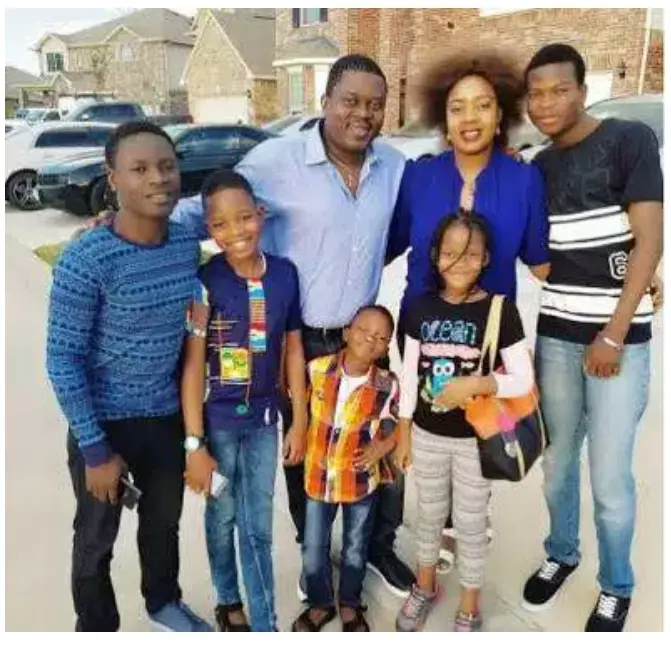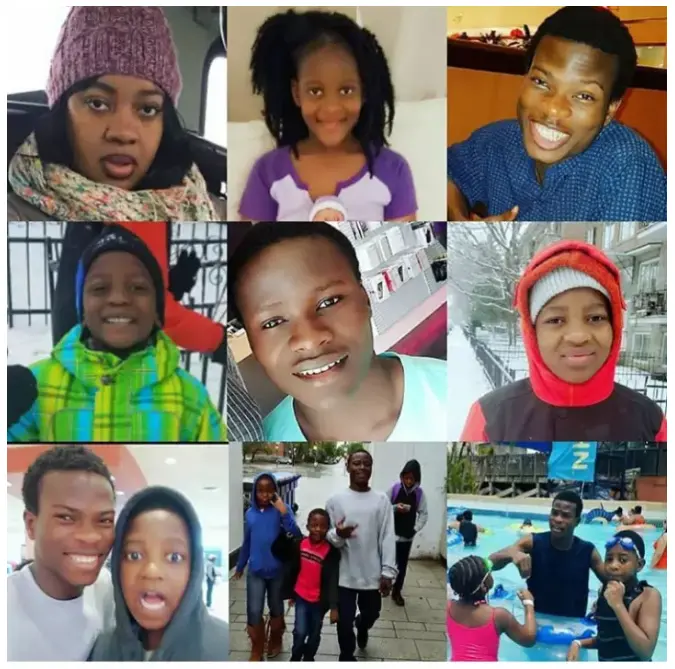 3. Femi Adebayo Salami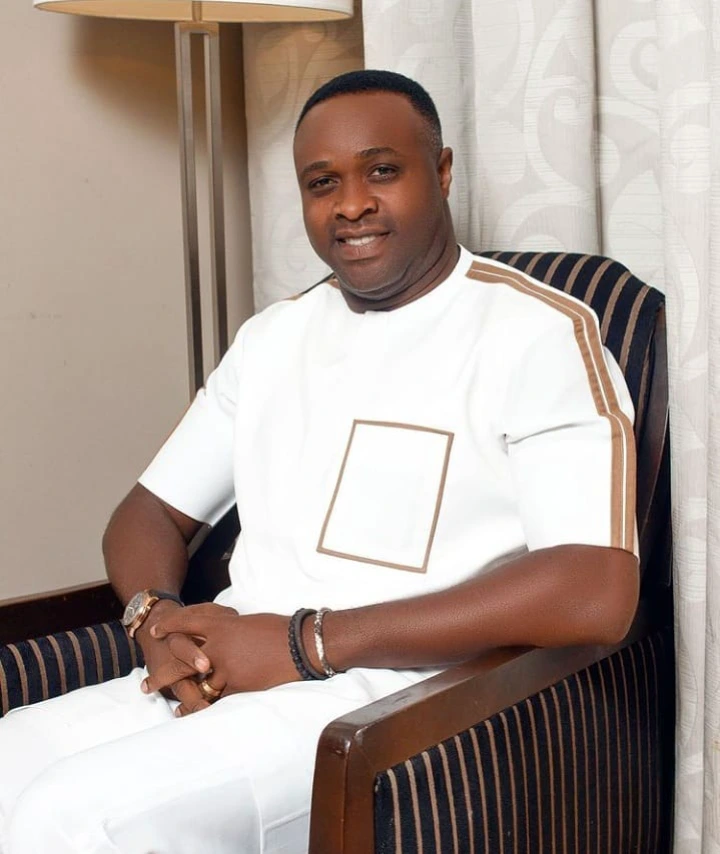 If you are a good movie watcher, then you should know this funny actor, identified as Femi Adebayo Salami aka " Jelili". The name Jelili was given to him in a movie role, where he starred as the main cast.
This born actor was born into the family of a veteran Nollywood star, Adebayo Salami, also know as Oga Bello.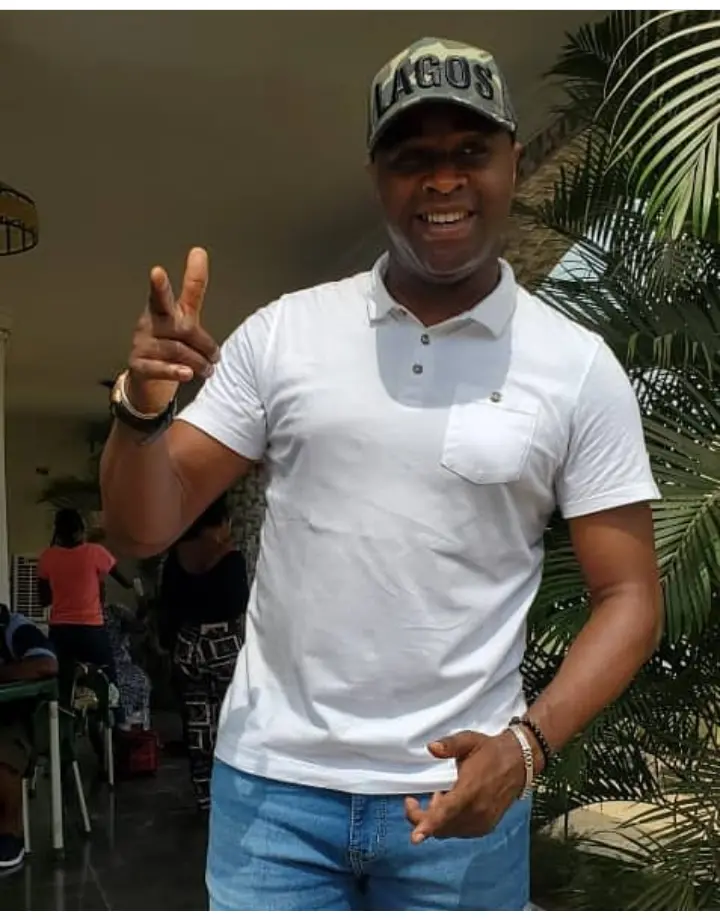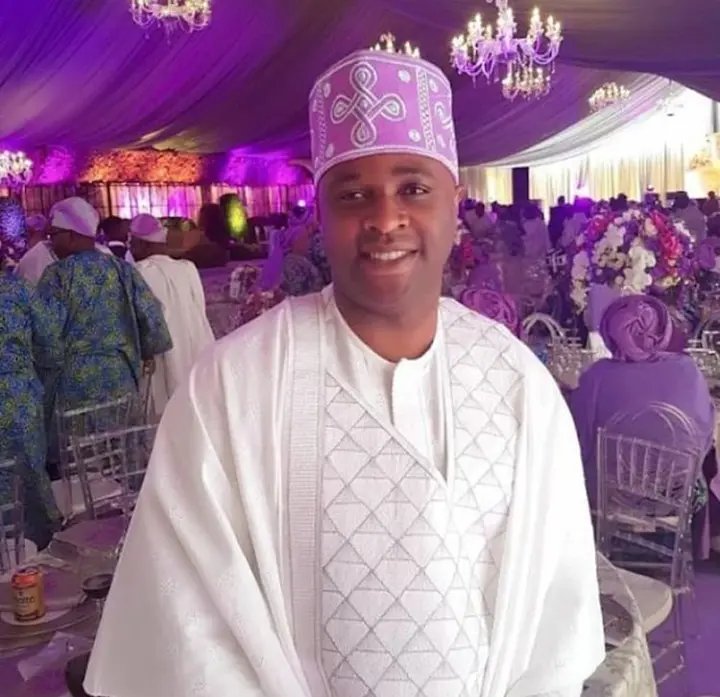 Popular known movie actor, Femi Adebayo has no doubt, built a commendable reputation for himself in the movie industry through the splendid movies he has starred in, he is so mich loved by his fans, for his splendid talent. He is not just an actor, but also a film-maker and splendid movie director. Some of the interesting and most watched movies he has featured includes 'Kodi Ologbon Aye', 'Jelili', 'Mokalik', 'Etiko Onigedu', 'Oruka', and many more.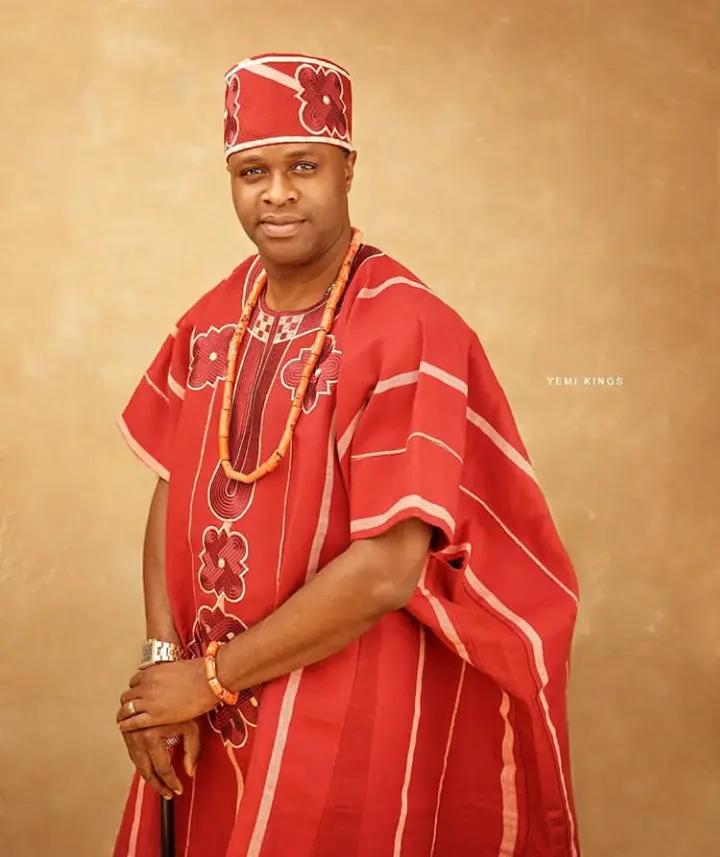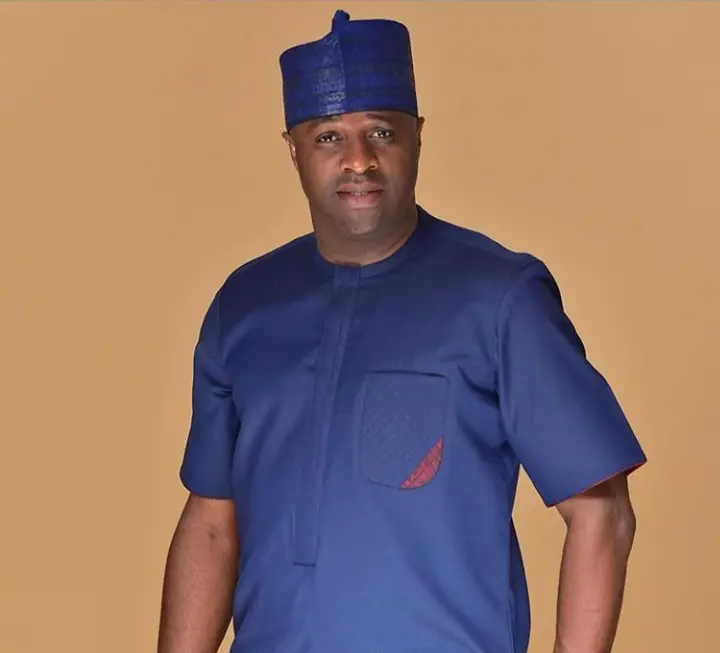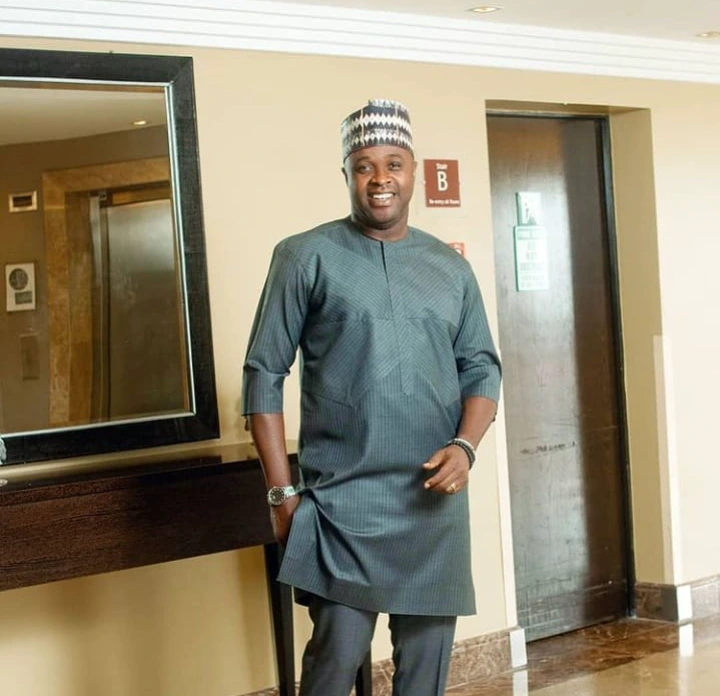 So speaking about his marital life, he has been hapilly married twice. He got married to his current adorable wife, Omotayo Memunat Sanusi, in the year 2016, and are blessed with a cute looking son, named Fadhil Aridunnu.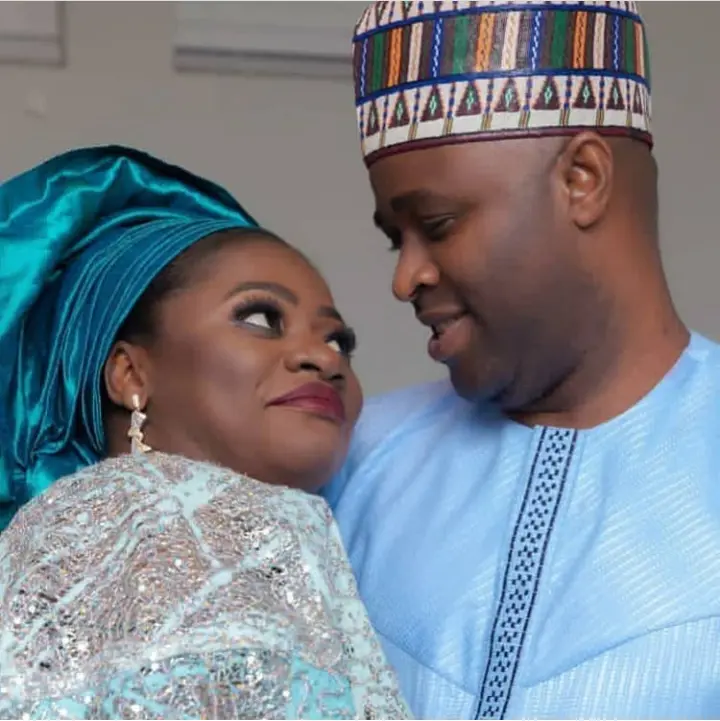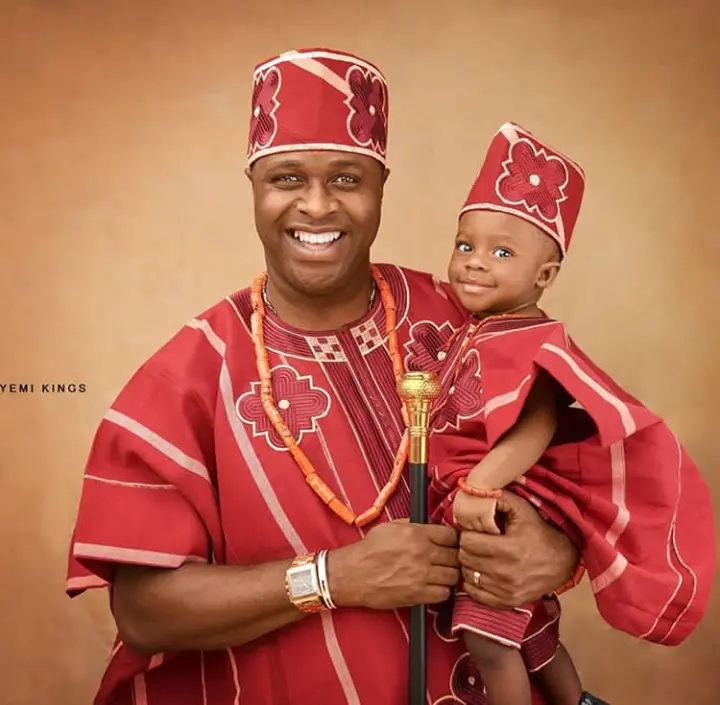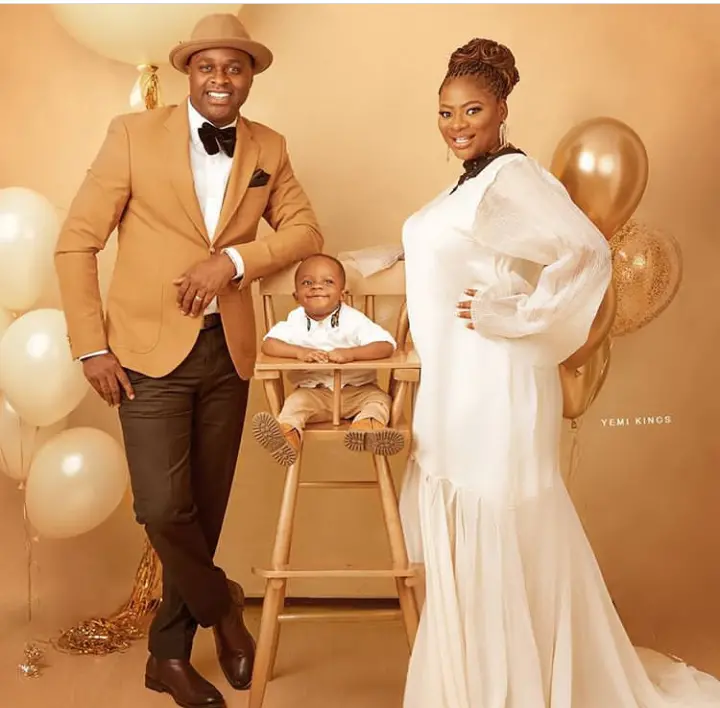 This movie star's first love and wife, identified as Khadijat, but their union as husband and wife, crashed due to infidelity allegations.
The lovely marriage, brought forth 3 lovely kids which included a set of adorable twin. Boys, identified as Fadlullah and Fadlulrahman Adebayo, and a beautiful girl.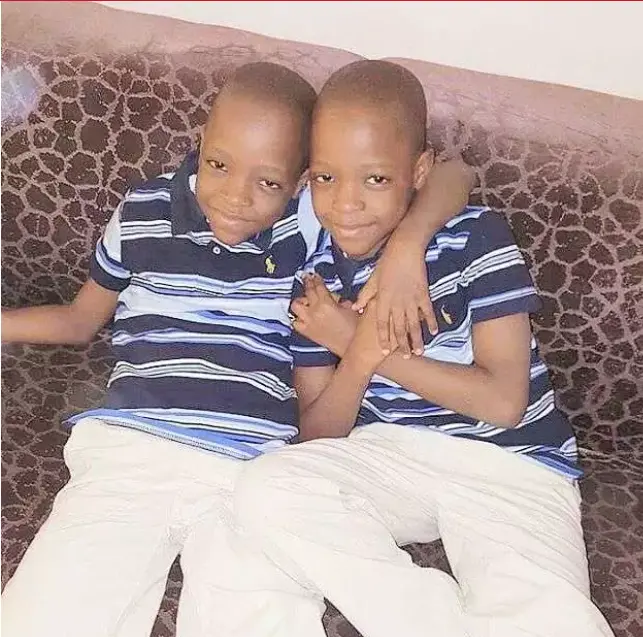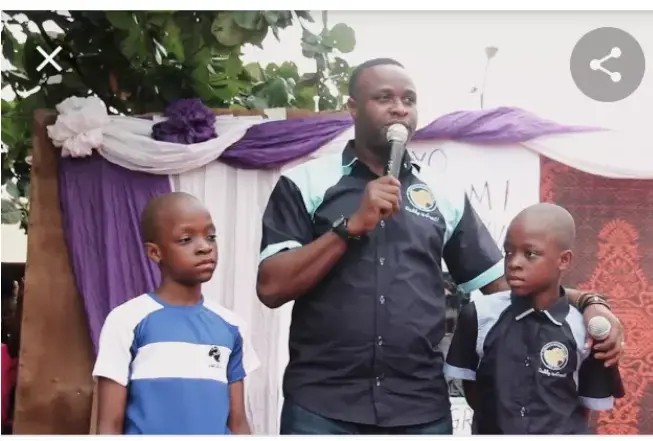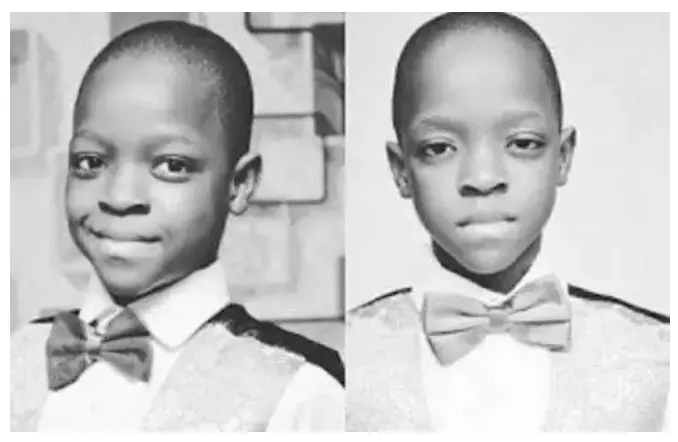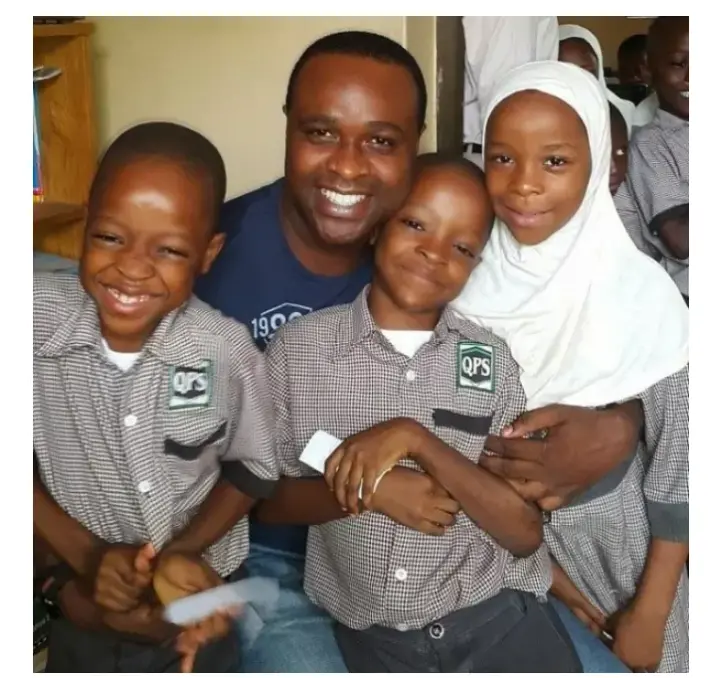 4.  Damola Olatunji

This is another splendid and born actor, who is best known in the yoruba movie section. He has perfectly starred in many Yoruba movies, and has delivered his best in most of them.
This movie personality, identified as Damola Olatunji, hails from Edunabon in Osun State, Nigeria. He is a complete graduate of Yaba College, Lagos, where he studied Electrical Engineering.
But later choose the career of acting, as he immediately joined the movie industry immediately after his graduation with a popular movie star, Actor Yomi Fash-Lanso as his mentor.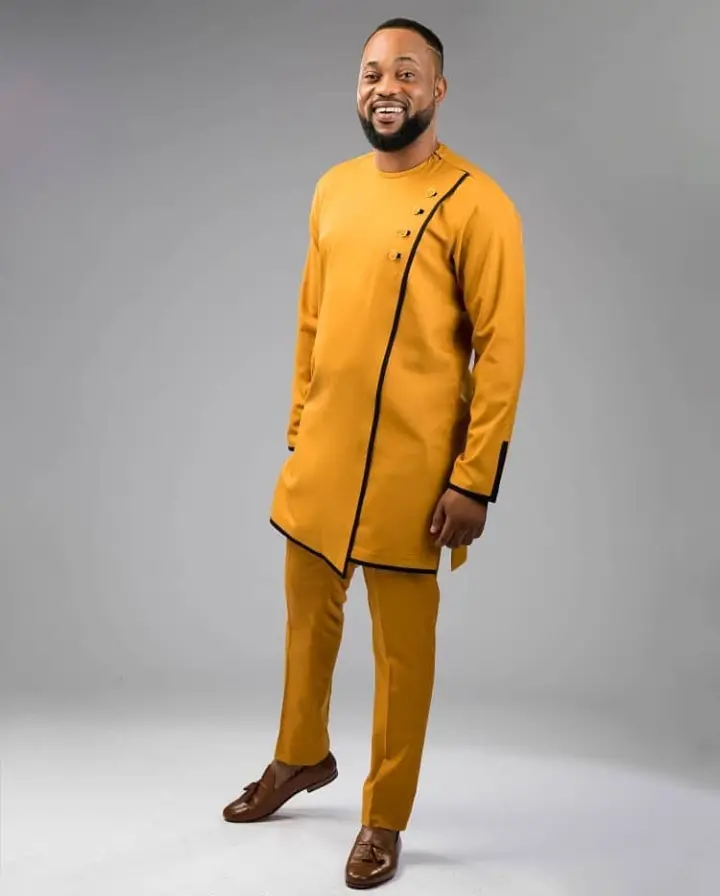 This Yoruba Star, Damola Olatunji is currently and happy in his 2nd marriage. His first love and beautiful wife, identified as Raliat Abiodun Sobowale, had a crashed union in 2014 just 1 year after their marriage which was in 2013.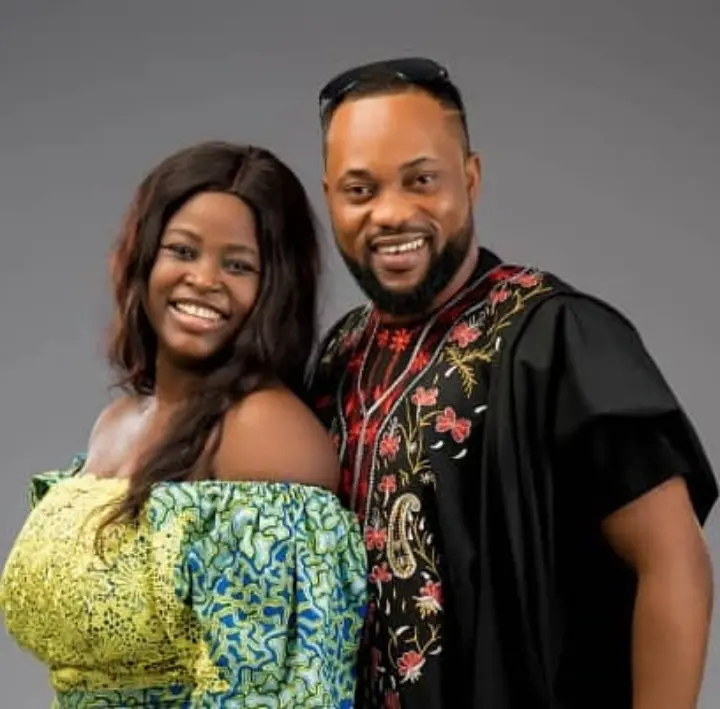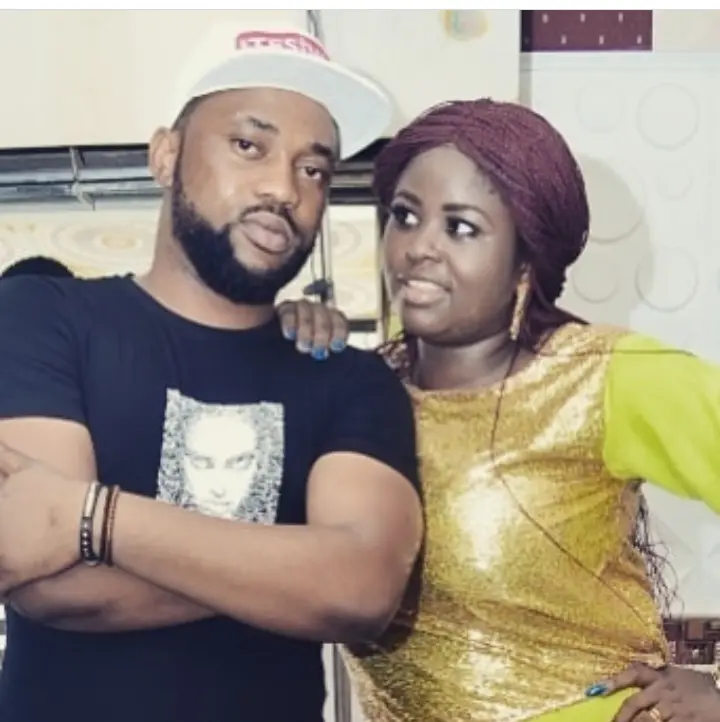 Then the movie Damola Olatunji, later moved on with his life, as he later found another love and tied the knot with a co-movie star, identified as Bukola Awoyemi popularly known as Arugba in 2015 after welcoming a set of adorable twins together abroad.
Their blessed set of twins is not a particular gender, rather a mixed gender, which is a boy and a girl. This celebrity couple sometimes happily share cute pictures of their adorable twins on their official Instagram page.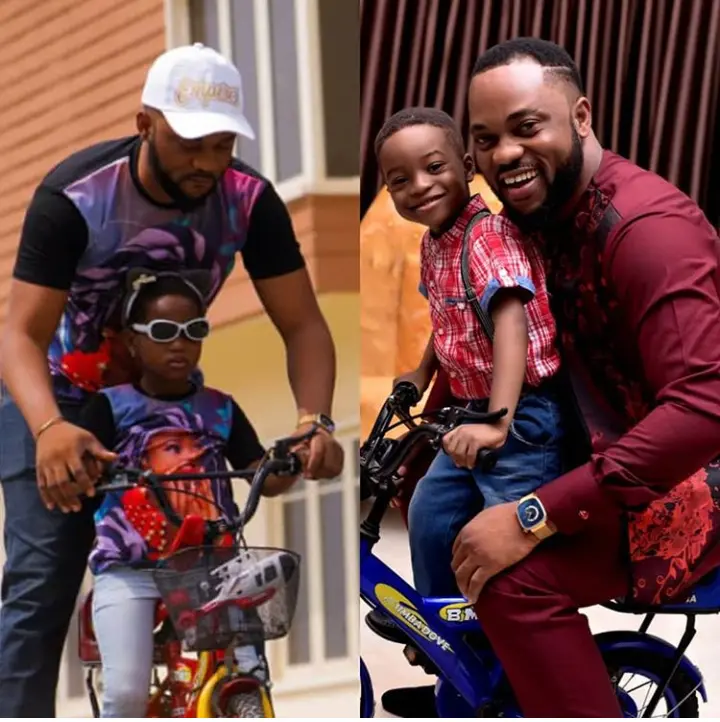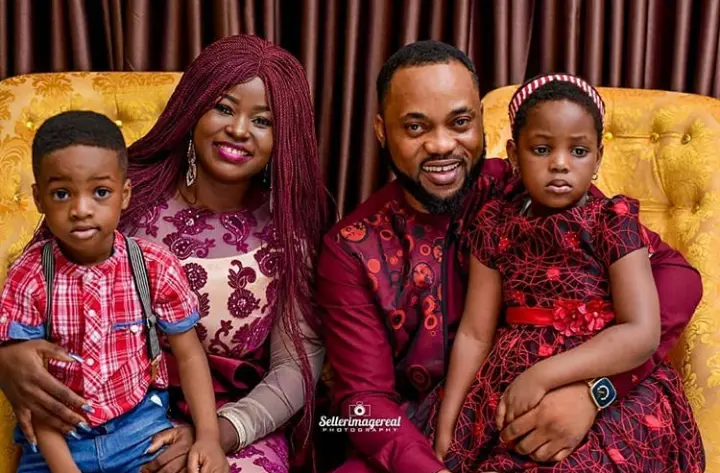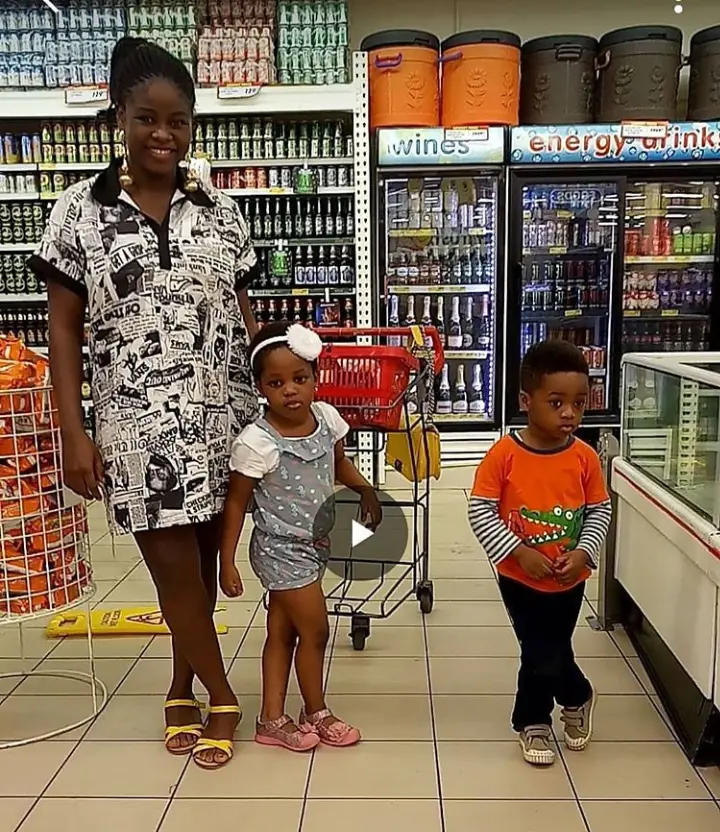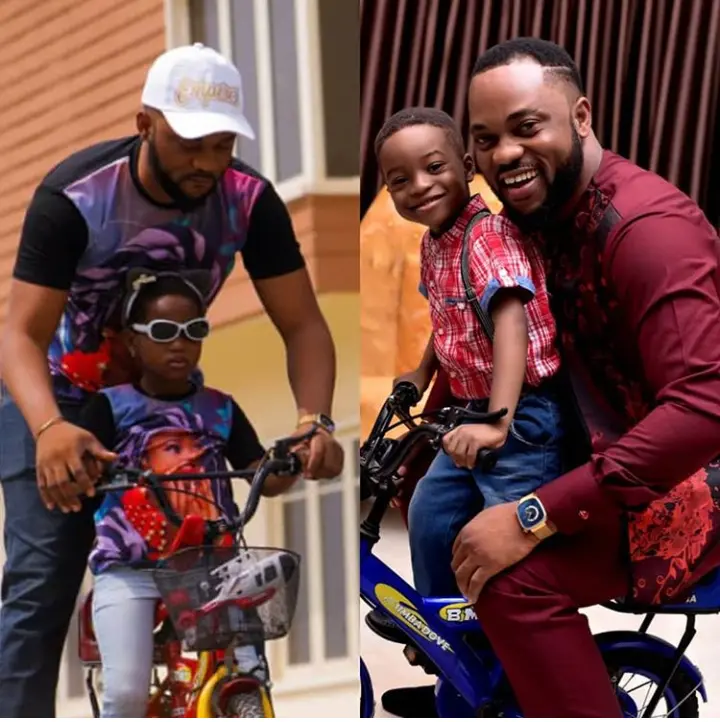 5. Taiwo Aromokun


Another female celebrity, made the list of yoruba blessed stars with twins. This lady is a popular talented Nollywood star, that has made her fame through the splendid movies she has starred in, and has impacted into lives positively.
Although most of you may not know her, as she has been away from the movie sets for over 2 years now but her splendid impact in the industry, is still being felt by many.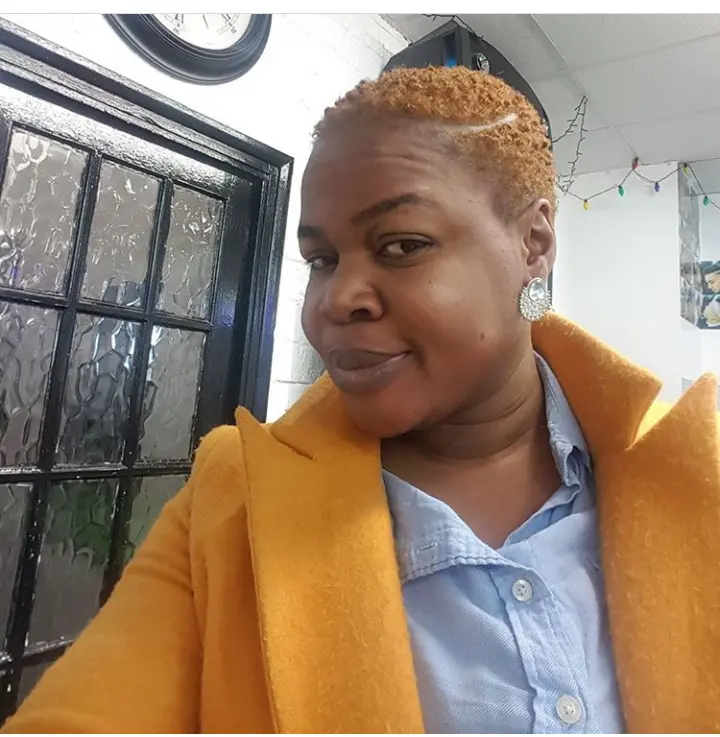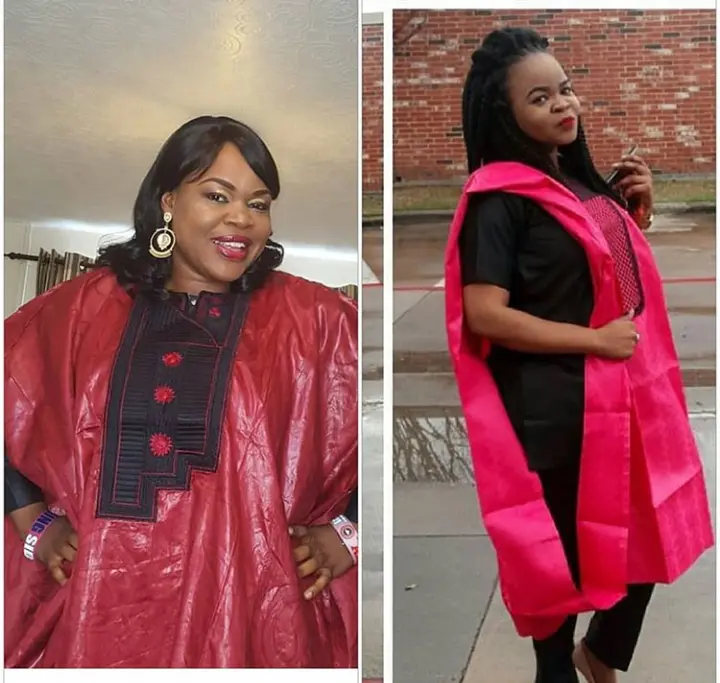 This movie star, Taiwo Aromokun has perfectly delivered in every movie role given to her, as she has featured in most Nigerian movies of popular Nollywood actor, Odunlade Adekola during her active days.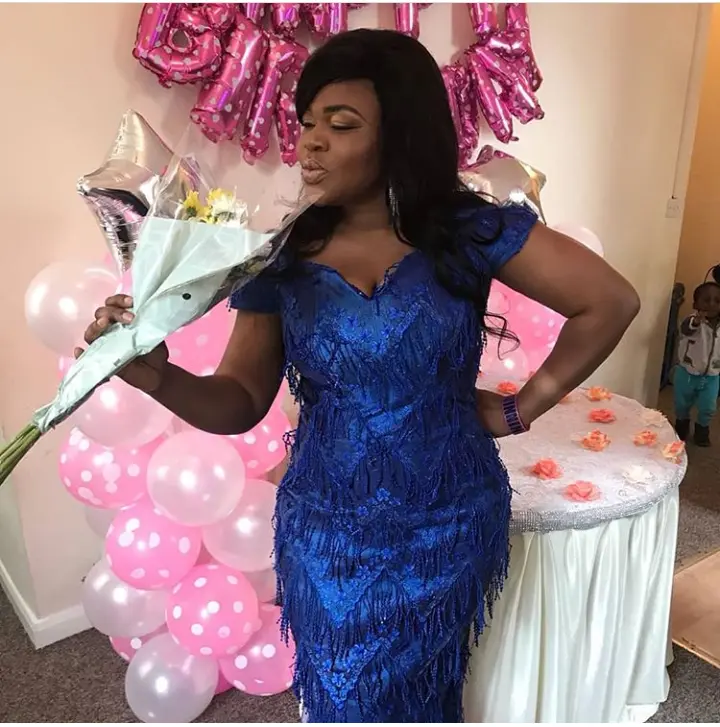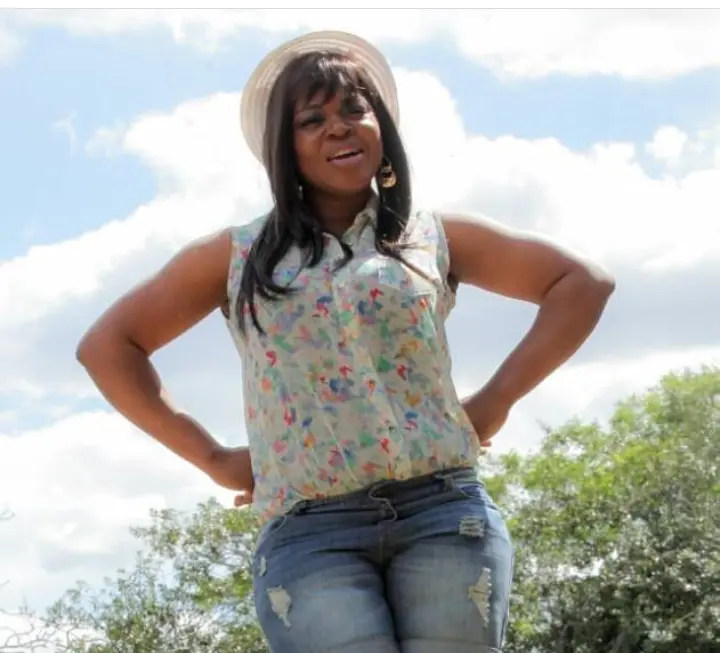 This born movie star, Taiwo Aromokun is a graduate from the popular University of Lagos, Nigeria where she studied Banking and Finance.
Taiwo Aromokun tied the knot with her beloved husband, identified as Olayemi Abimbola also known popularly as 'Ogun of Holland' in December 2012 at the Ikoyi Marriage Registry in Lagos, Nigeria.
Unfortunately, the lovely union has allegedly crashed which prompted the movie star to relocate to England.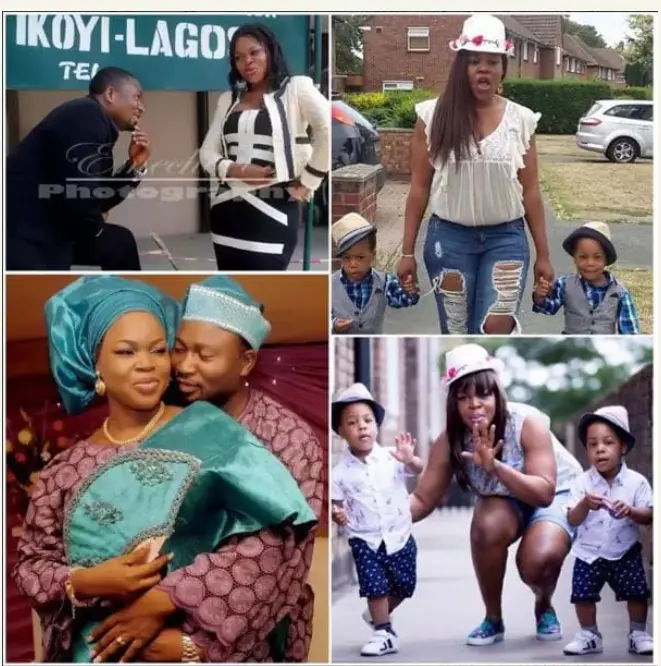 The movie actress, Taiwo Aromokun who is also a twin from birth, is as well blessed with two sets of adorable twins. To me, she is the most blessed on earth.
This movie star, welcomed her first adopted set of twins, which were 2 boys, identified as Jade and Jamine, in July 2013.
Later on, She was still blessed again, with another adorable set of twins, and this time, was a mixed gender, a boy and a girl in 2017. Although, she is not really active on social media, but she has once shared lovely photos of her adorable kids.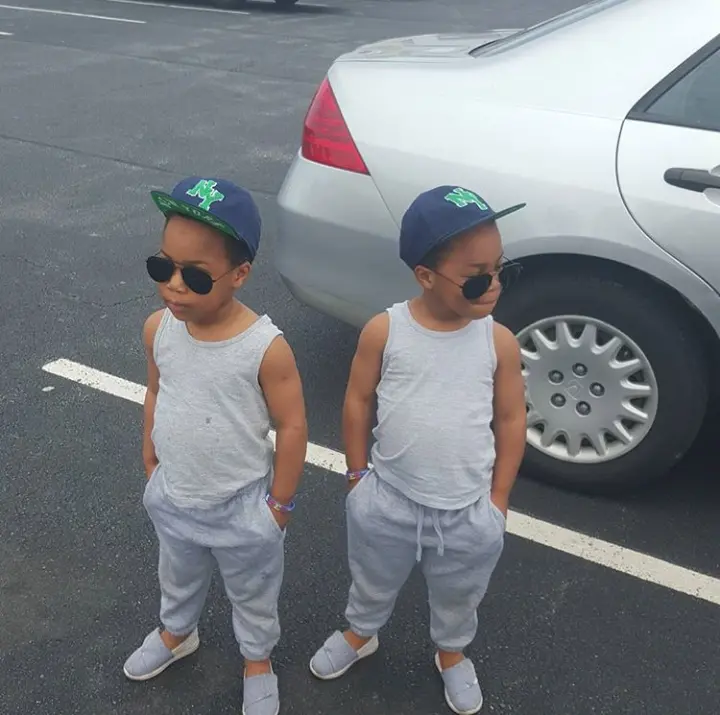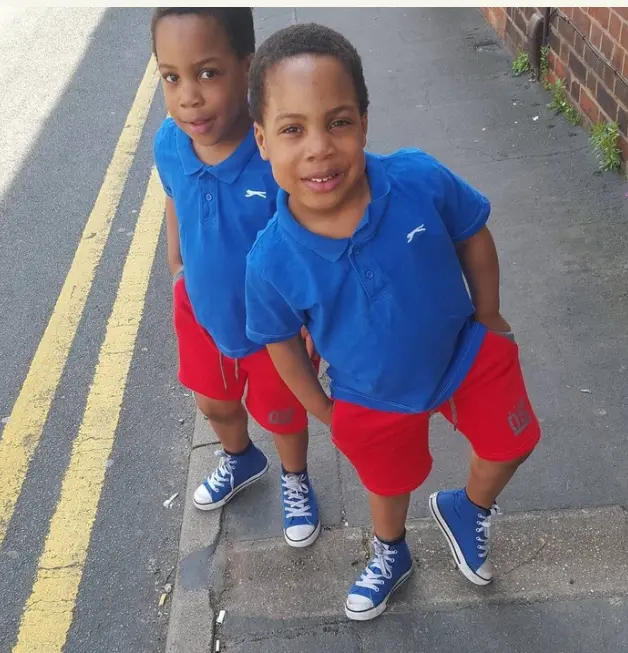 God bless their families and Kids. Also to you all who pray for twin kids, God will bless you with your own adorable set of twins, In Jesus Name, Amen.