Controversial crossdresser, Bobrisky's fans have leaped for joy as he dropped the news that he is set to go under the knife for a complete s3x change in 2021.
Fans trooped to the comment section to applaud him after he finally made the decision on transforming into a lady with all the s3xual features.
He shared a photo of himself with his old self and his newer self with the caption: Dis message is for you all to read before you judge me. I was formally a man for almost 25yrs, nothing to show for it. I kept struggling even with my certificate as a graduate of accounting in university of Lagos, nothing to still show for it. I saw how all my females friends were cashing out back then. I went home and think about my life. If I join robbery they will end up killing me, secondly I don't even have that heart 
 to think to that dimension or to even scam people of their sweat 
. while I was growing I have a little bit of female features in me, so I decide to try what cross dressing look like. Under one yr of cross dressing I started making money 
. I was still surprise 
. So I gave my body more time, rubbing expensive creams, smelling good, using more of females body pills 
 and looking out for myself. Boom 
 more money keep coming… men admiring me, women giving me endorsements from right and left. Short story I fit in as a female to a man. God bless all d women around d world 
 many of you love me and accepted me, save me and I will always respect WOMEN.
See screenshot below:
<!– wp:jetpack/related-posts {"displayThumbnails":true}
See reactions: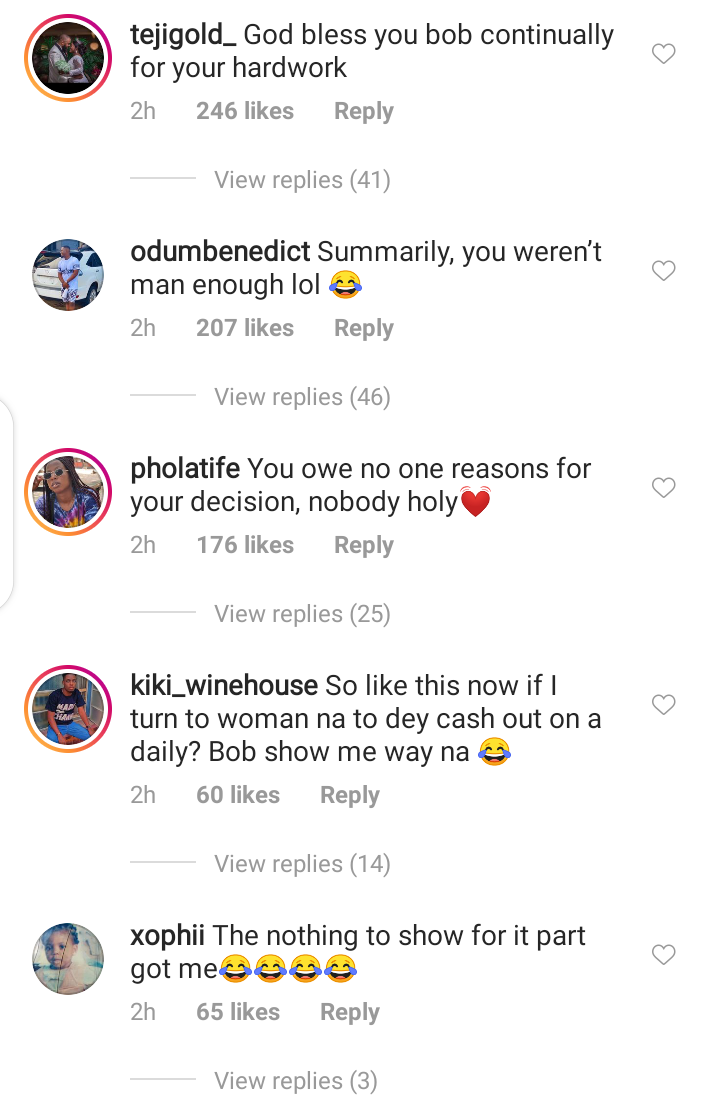 S