English Premier League club Liverpool has reacted to the result of last nights TotalEnergies 2021 AFCON semifinal match between host nation Cameroon and Egypt.
The Pharaohs of Egypt booked a place in the final after a penalty shootout victory against the Indomitable Lions and will now play Senegal in the final. This means that Liverpool's Sadio Mane and Mo Salah will go against each other.
Taking to their social media platform, Liverpool celebrated this latest achievement by two of their biggest players, saying how proud they are of them.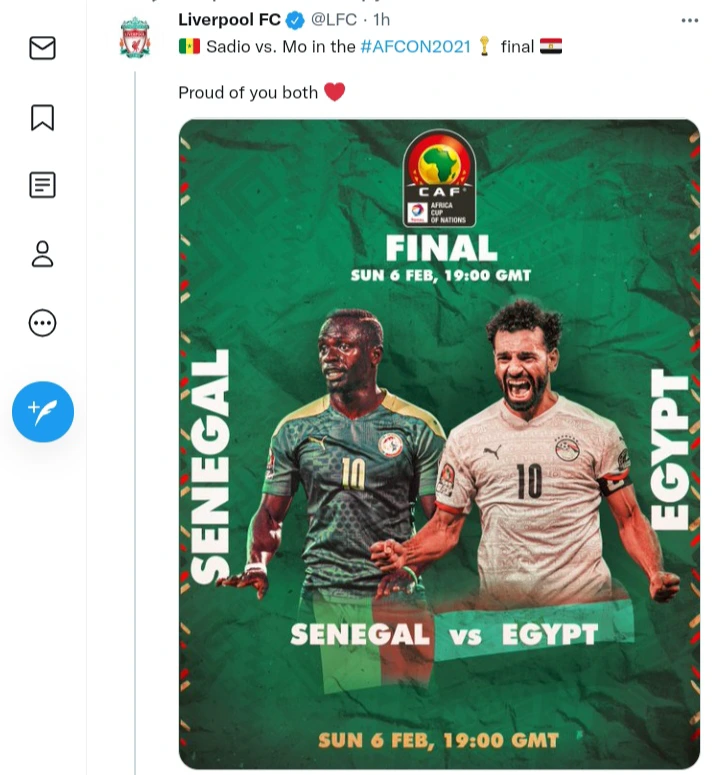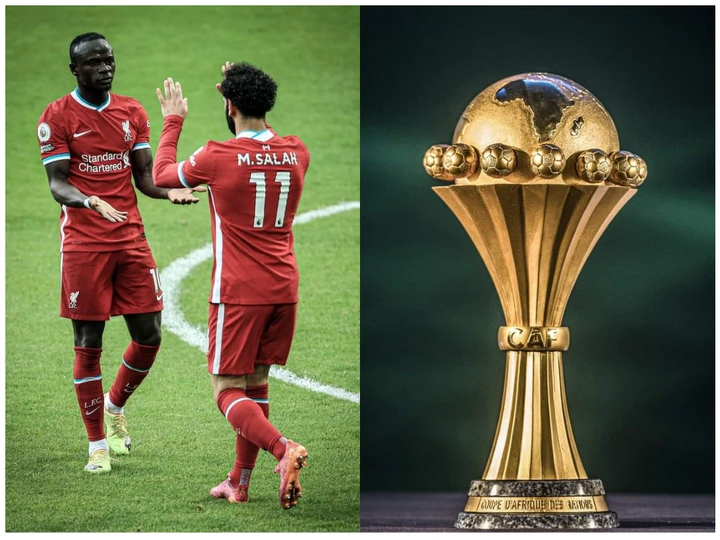 Senegal and Egypt meeting in the final also solidify the claim of Sadio Mane and Mo Salah as the best exports from Africa in the past few years. Both players have been the powerhouse of Liverpool and are now replicating the same for their national teams.
For neutral fans, the final is going to be fun watching these two players go head to head, but for Liverpool fans, they'll be having a hard time choosing which country to support come Sunday.
Who are you supporting to win the AFCON – Mane or Salah?