Read Time:
13 Minute, 22 Second
Oyo is a state in western Nigeria. Oyo was reduced in size when Osun state was created out of its eastern portion in 1991. Oyo is bounded by the states of Kwara on the north, Osun on the east, and Ogun on the south and by the Republic of Benin on the west. Oyo state is traversed by the Yoruba Hills in the north. The state has some tropical rain forest in the south around Ibadan, the state capital, but is covered mostly by a "derived" savanna that is largely the result of clearing and burning the former forest cover to provide land for cultivation. The Ogun is the most important river. Oyo state is inhabited mainly by the Yoruba people.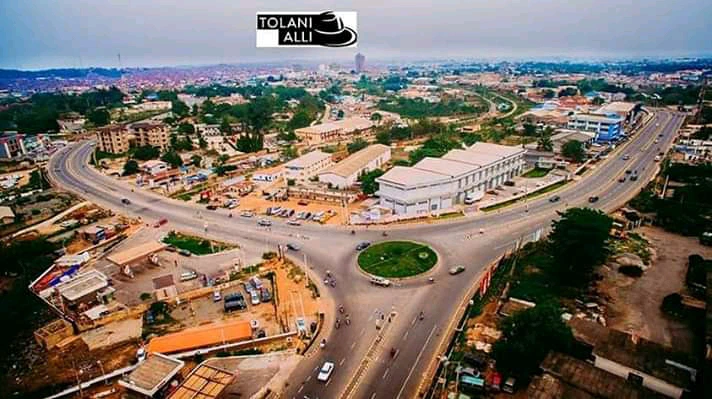 Below are 7 popular nollywood actors from the state:
1. Saheed Balogun
Saidi Kolawole Alabi Balogun, popularly known as Saheed Balogun, was born in Kwara State on February 5th, 1967. He is a Nigerian actor, film-maker, director and producer.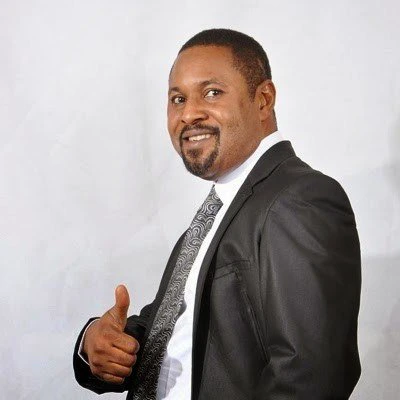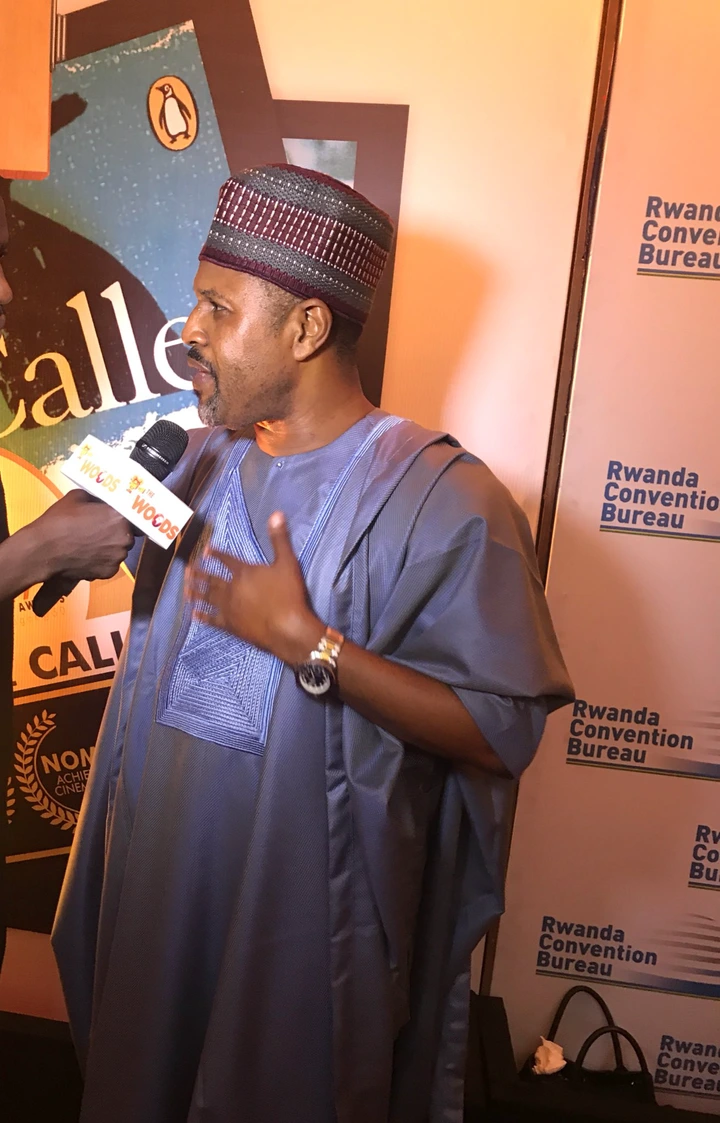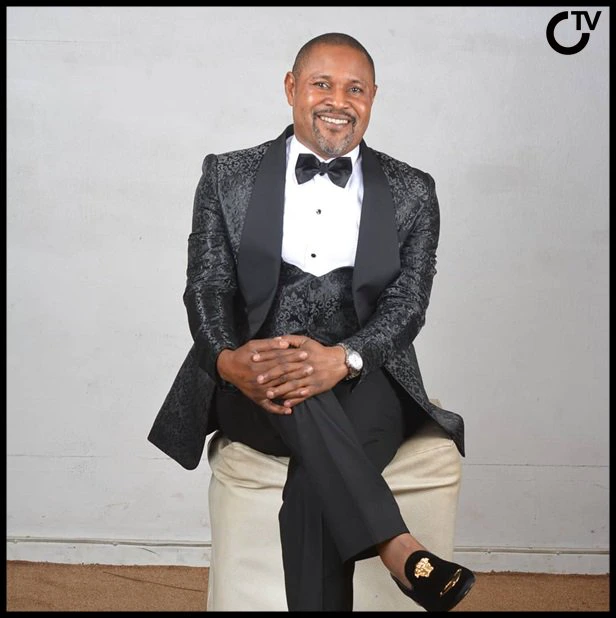 Known in the film industry "Baby face", Balogun hails from Ibadan, Oyo State and grew up in Kwara State. He had his Primary and Secondary educations in Kwara State and also his first degree at the Kwara State Poplytechnic (now Kwara State University) where he studied statistics.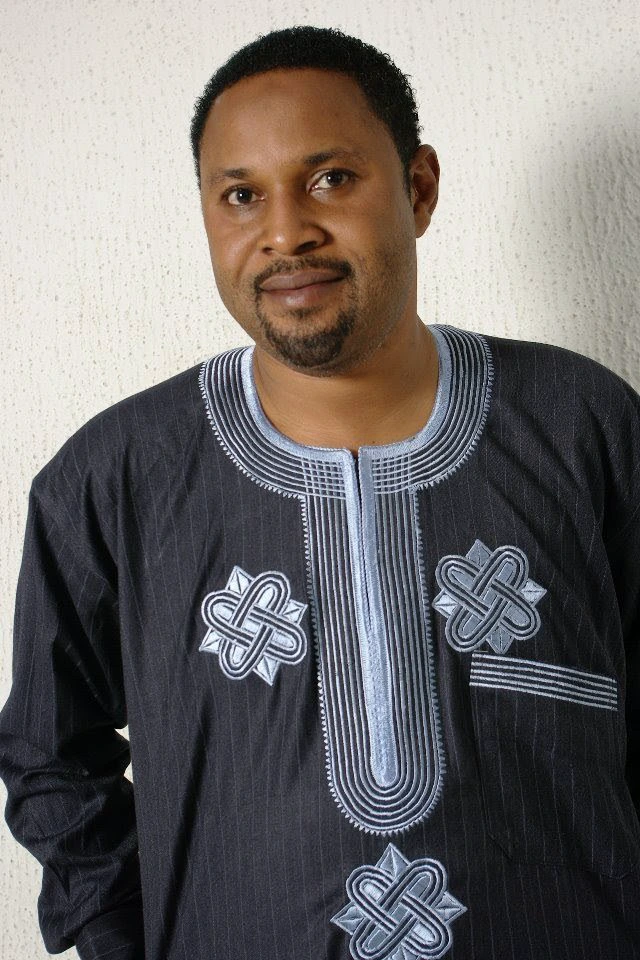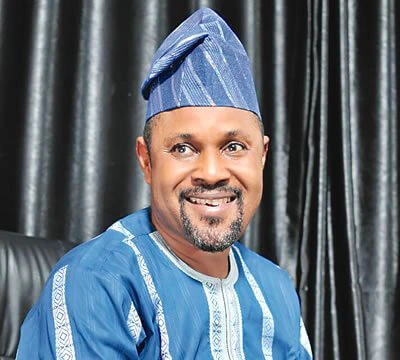 Balogun began acting in 1978, when he presented his first television program titled "Youth Today" on NTA. He produced his first film titled City Girl in 1989 and has since, featured in, produced and directed several Nigerian films. His entrant to the movie industry as a young boy in 1981 was warmly welcome as his love and passion for the game was untamable. Saidi grew into a tycoon in the industry as he has successfully produced and directed blockbuster movies. His script delivery and action pose artistry earn him the nickname "James Bond" from his fans.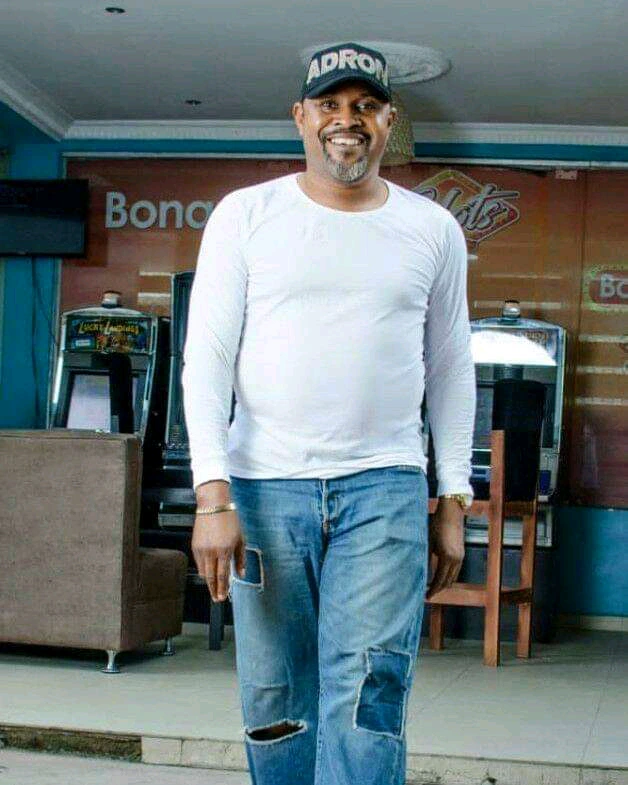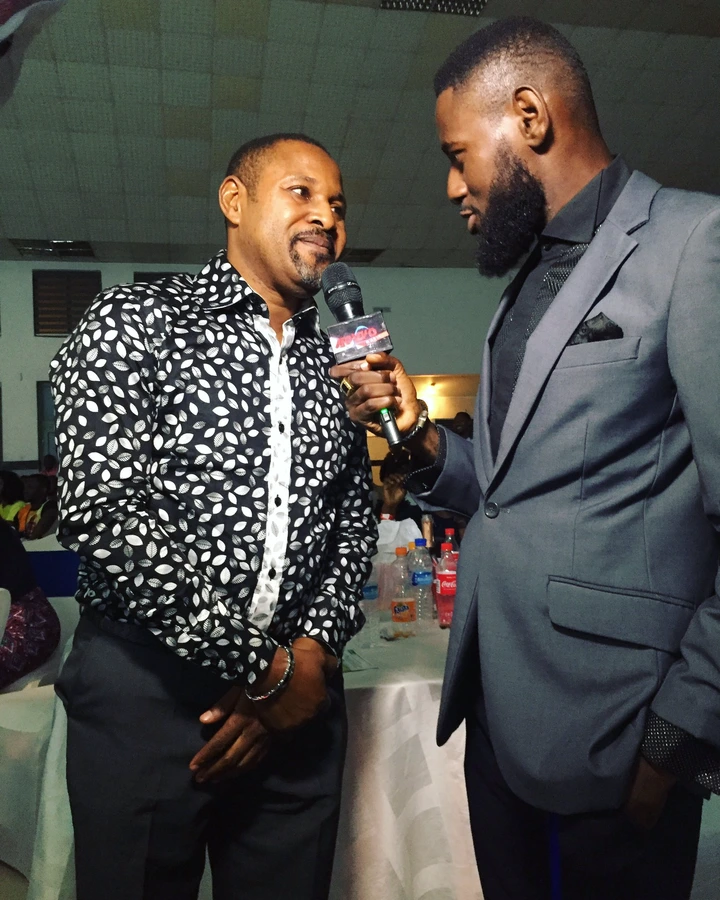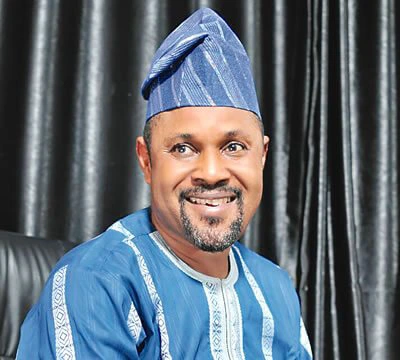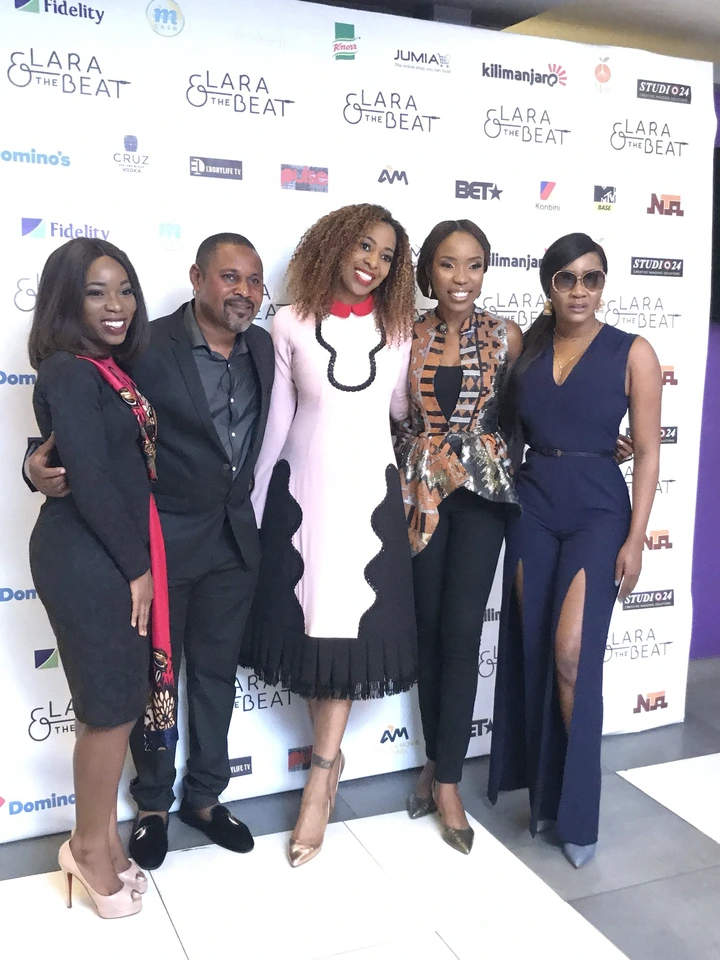 Balogun was married to a Nigerian Actress, Fathia Balogun but was separated in 2014. Together they have two children – Khalid and Aaliyah Balogun. Balogun has moved on with a new love with a beautiful lady called Funke Tayo Sofowora.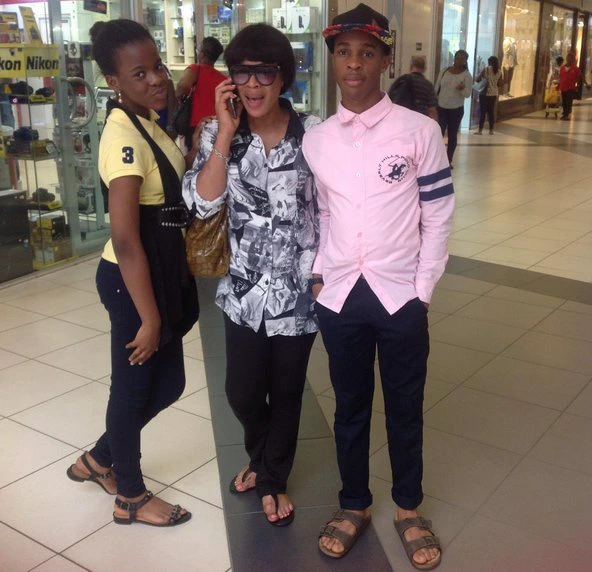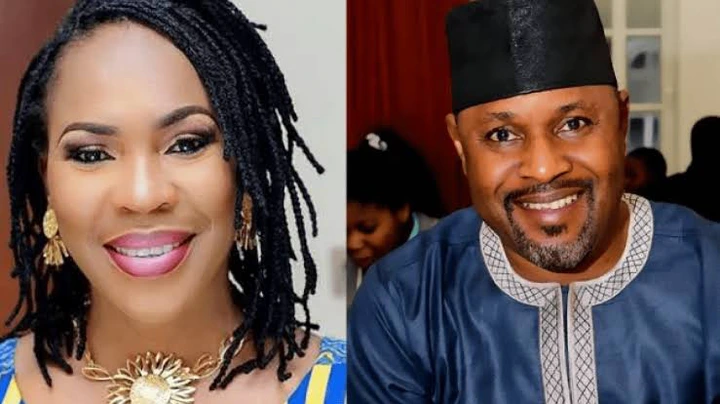 Balogun has nominated for various awards including the 2012 Nollywood Movie Award for Best Lead Actor in an Indigenous Language and the 2017 City People Movie Award for Yoruba Movie Personality of the Year (Male).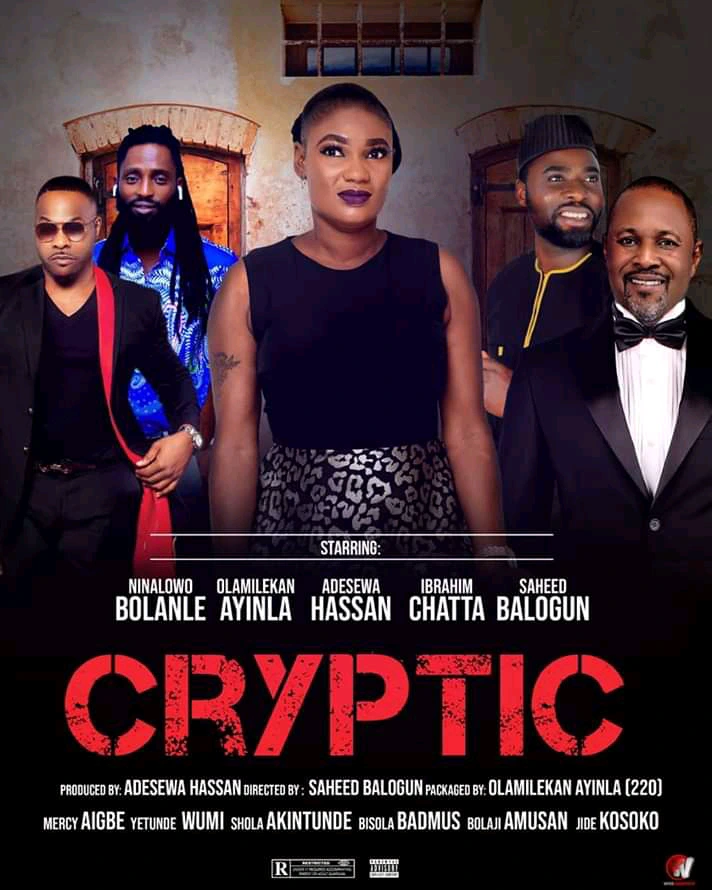 2. Afeez Oyetoro
Afeez Oyetoro popularly known as Saka is a famous Nollywood comic actor, lecturer, master of ceremony, model, stand-up comedian, a television personality and currently an MTN ambassador. He was born on 20th August 1963 in Iseyin Local Government Area of Oyo State in the south western part of Nigeria to the family of Pa and Mrs. Oyetoro.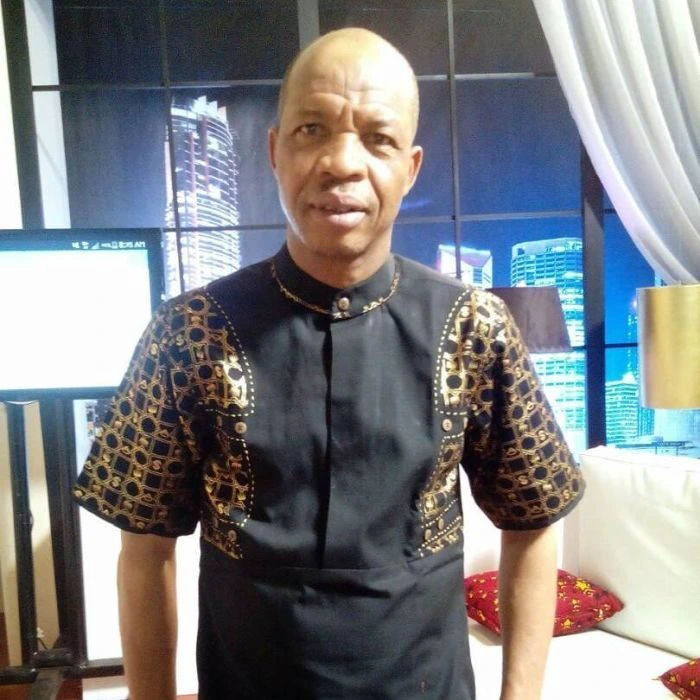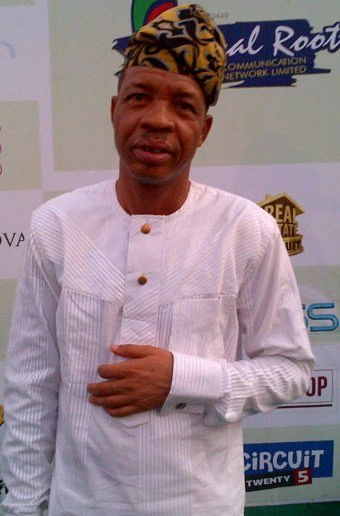 He is very funny, gifted, creative, skillful and talented in acting and interpretation of movie roles and can fit in any character given to her by movie directors and producers. He acts mostly in comedy movies.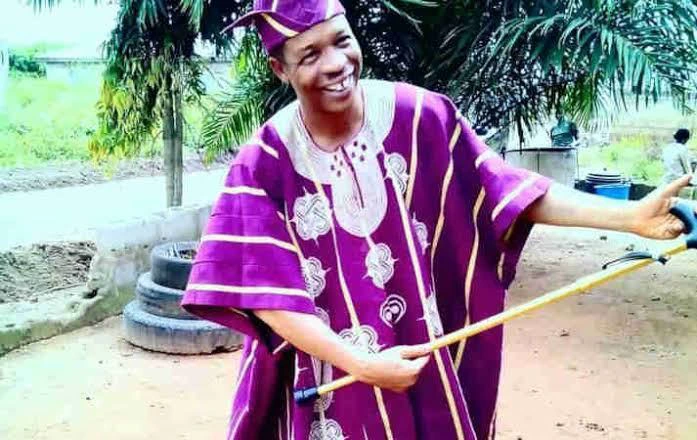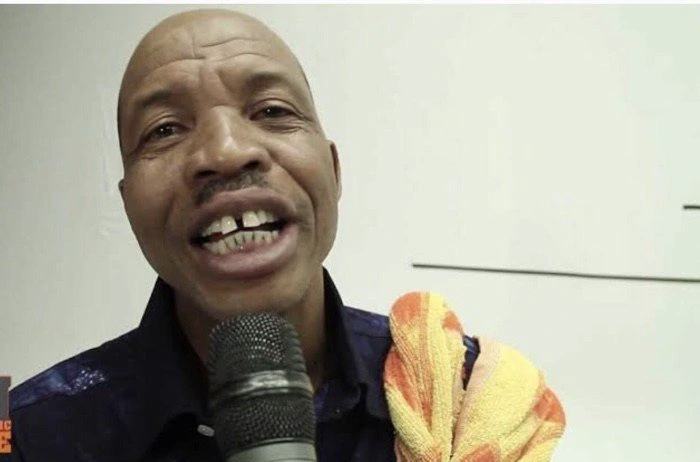 Saka completed both his primary and secondary school education in Iseyin, Oyo State in the south western part of Nigeria and obtained both his First School Leaving Certificate and West African Senior School Certificate.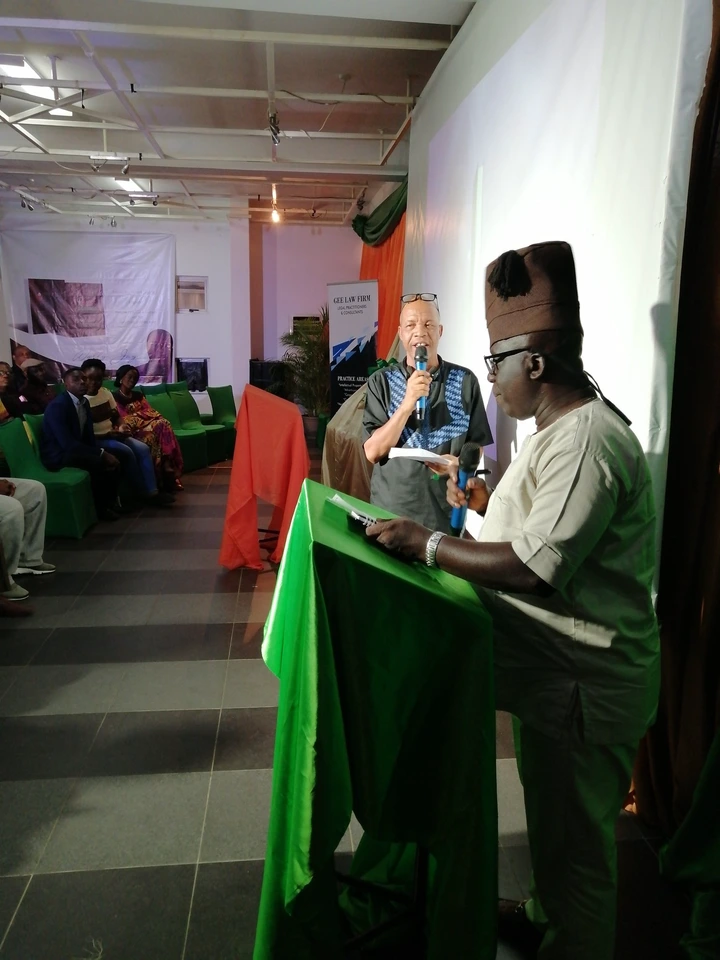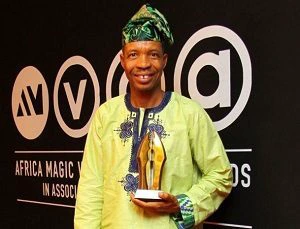 After completing his primary and secondary school education, Saka proceeded to Obafemi Awolowo University in Ile-Ife, Osun State, Nigeria and graduated with a Bachelor's Degree and Master's Degree in Theatre Arts.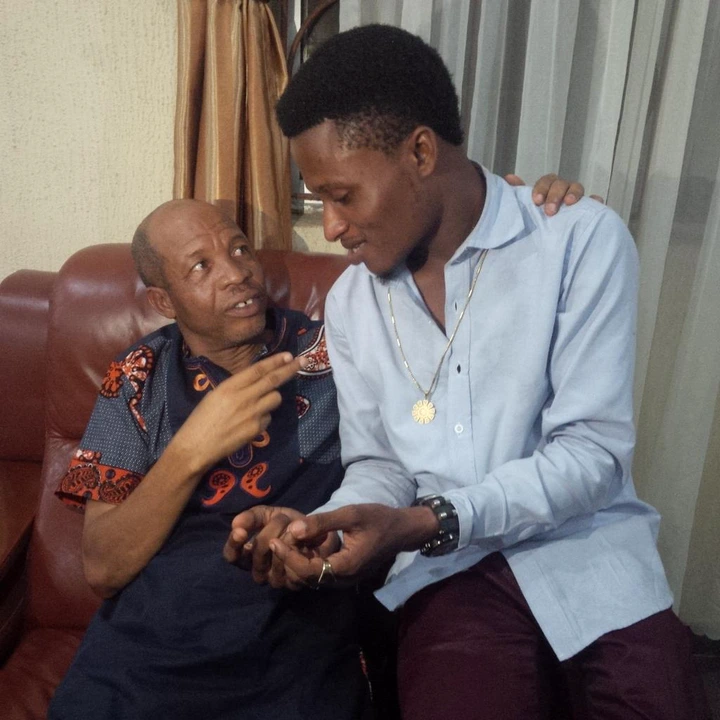 After obtaining his first and second degree in Theatre Arts, Saka proceeded to University of Ibadan in Oyo State, Nigeria and is currently pursuing a Doctorate Degree (PhD) in Theatre Arts.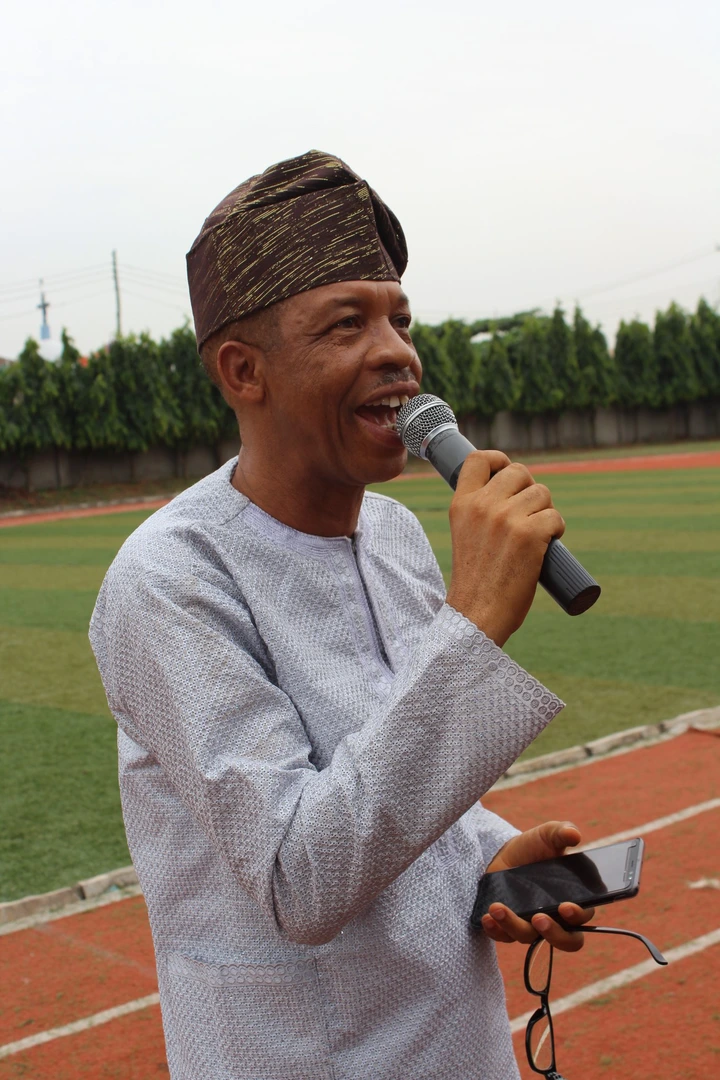 In 2003, he got married to his beautiful wife Olaide Oyetoro and the marriage is blessed with three beautiful children comprising of two boys and one girl namely Abdullahi Oyetoro, Munim Oyetoro and Rufiat Oyetoro.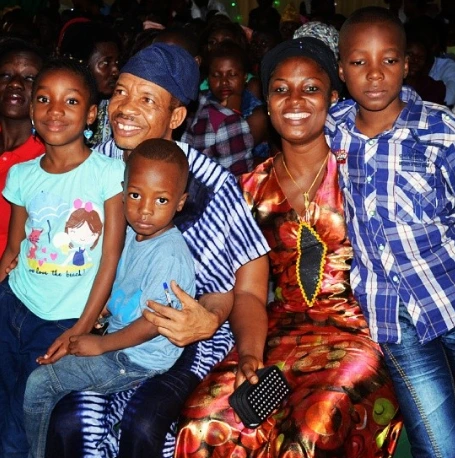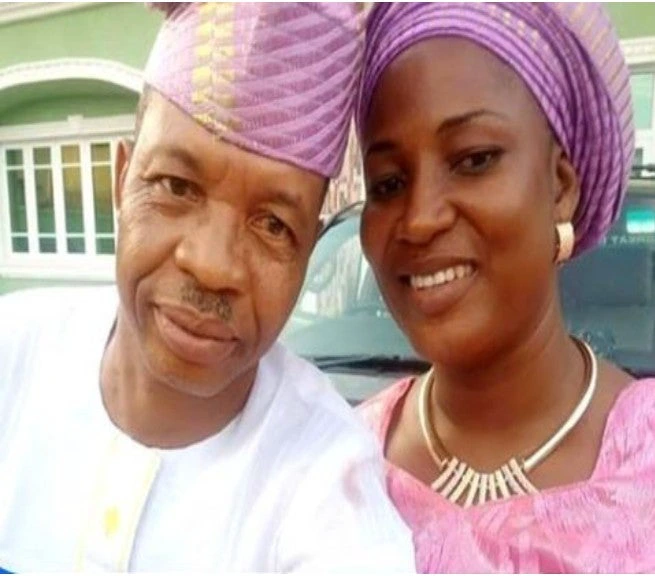 Saka has been nominated for Best Comic Actor of the Year (English) at the City People Movie Awards. Saka has featured in many movies and adverts programs that have earned him millions of naira.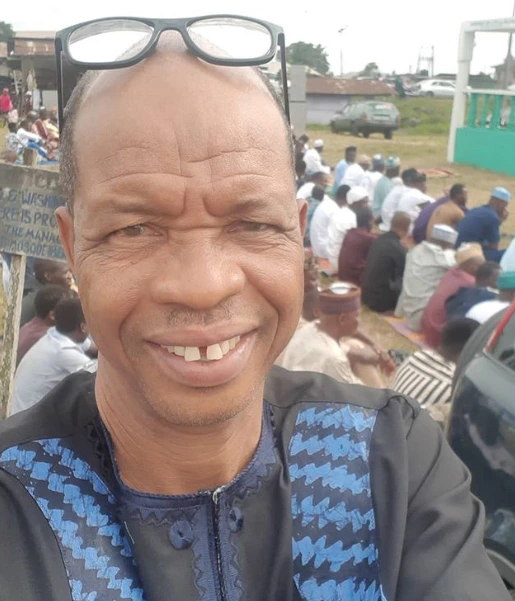 Saka is known for his clown role in Nollywood movies and has featured in several Nigerian films which include The Campus, Tatus, Family Apart, The Wedding Party, Ojukokoro, etc. He is regarded as one of the funniest actor in Nollywood.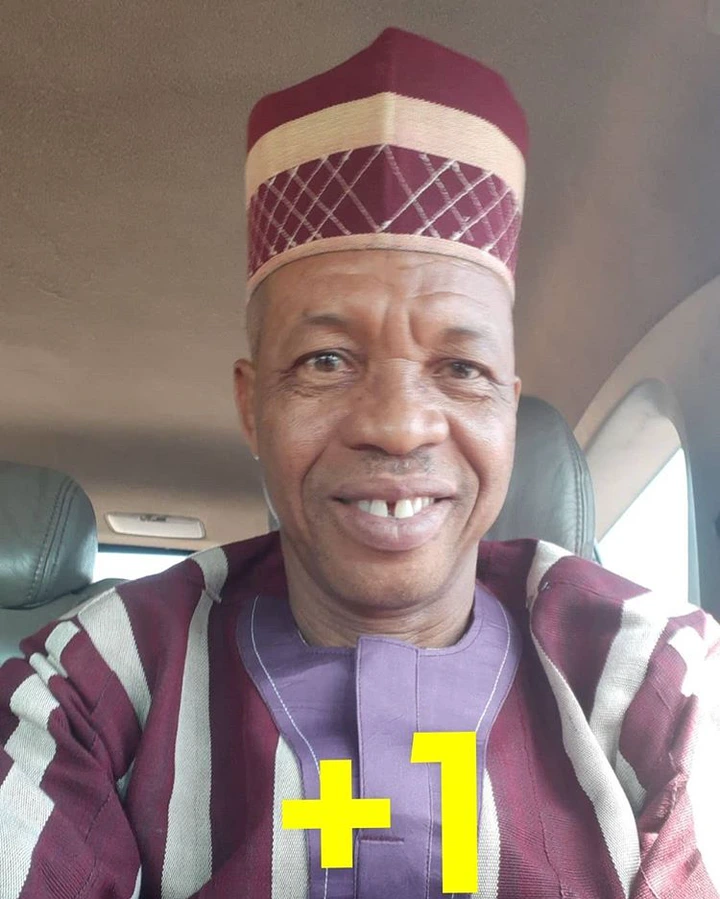 He is currently a senior lecturer in the department of Theatre Arts at Adeniran Ogunsanya College of Education in Lagos State, Nigeria. In 2013, he featured as the main character in a 2013 MTN advert where he announced "I don port o." after migrating from Etisalat to MTN.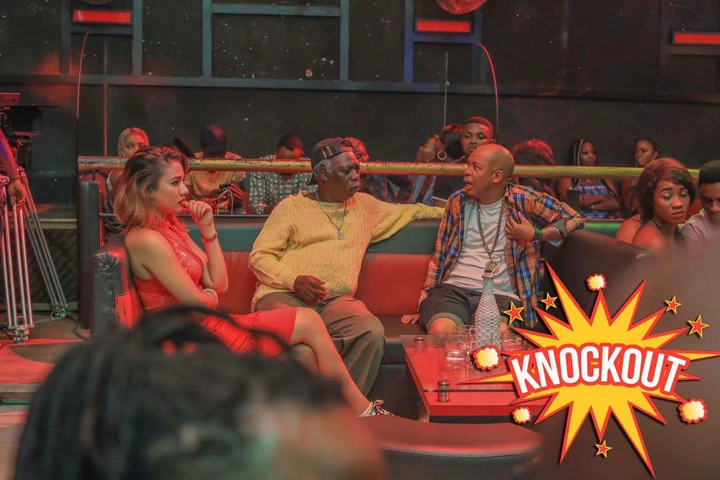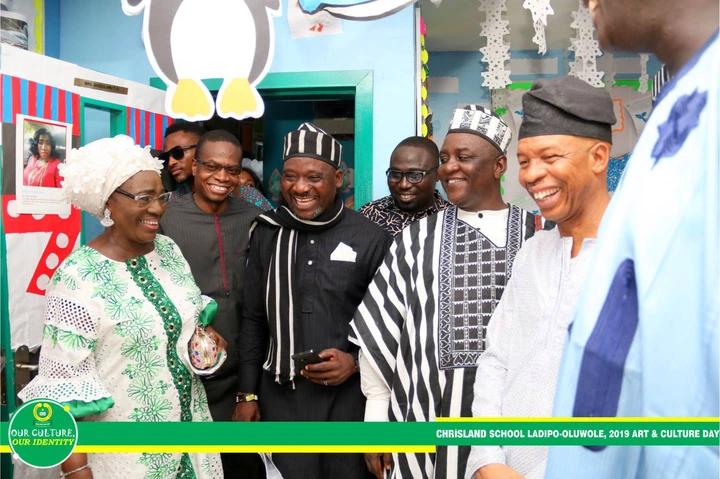 In 2016, he appeared in popular Nollywood movie "The Wedding Party" alongside with Banky W, Adesua Etomi and RMD. He has also featured in the comedy-crime film "Ojukokoro" (Meaning Greed). In 2017, he appeared in the part two of the popular Nollywood movie "The Wedding Party 2" alongside with Banky W, Adesua Etomi and RMD.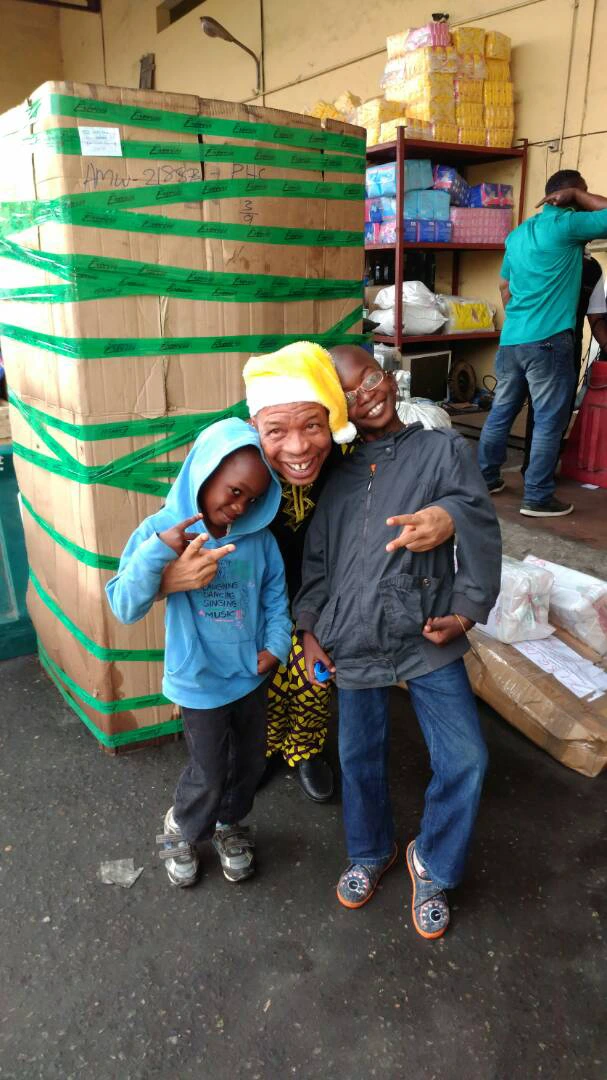 Saka in the cause of his acting career has been nominated for several awards which include Best Comic Actor of the Year (English) at the City People Movie Awards, Best Actor in Comedy at the Africa Magic Viewers Choice Awards, Best Actor in a Supporting Role at the Africa Movie Academy Awards and Most Promising Comic Act to Watch Actor at the Best of Nollywood Awards. He acts mostly in English and Yoruba speaking movies.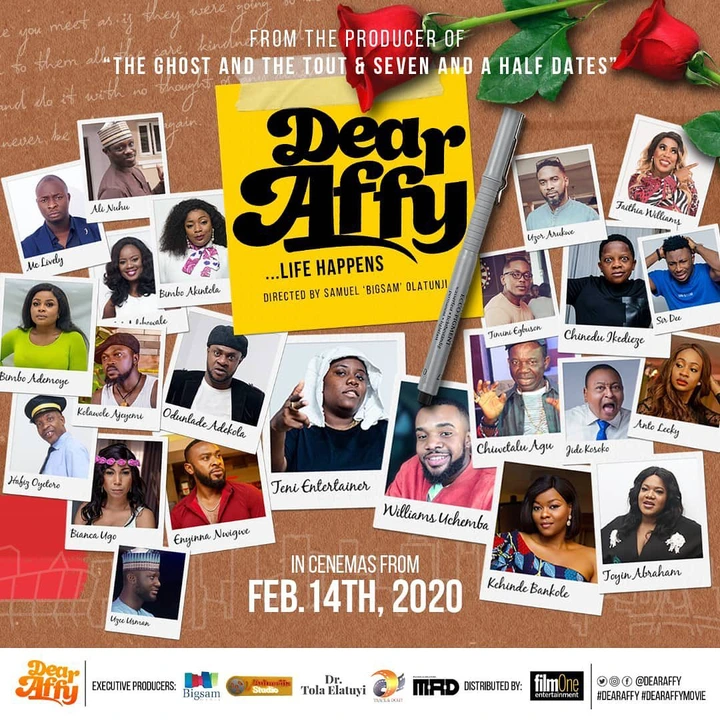 3. Tomiwa Tegbe
Tomiwa Tegbe is an award winning Nigerian actor born on May 22.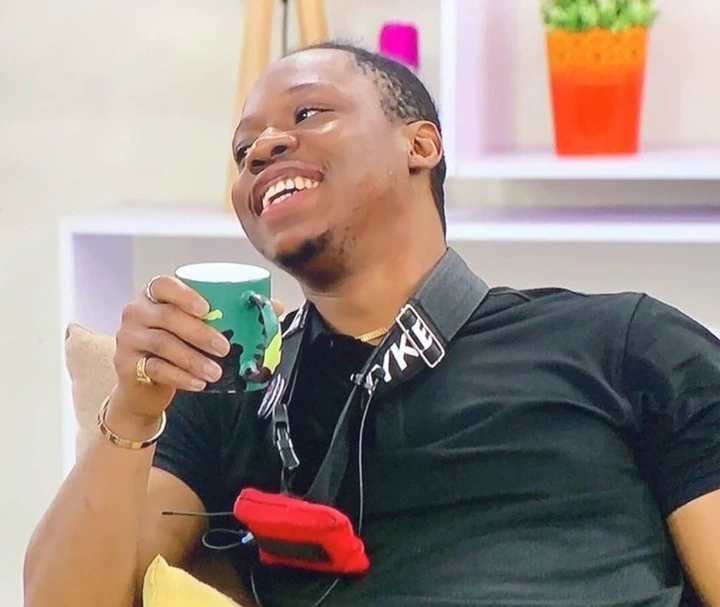 He originally hails from Ibadan, Oyo State.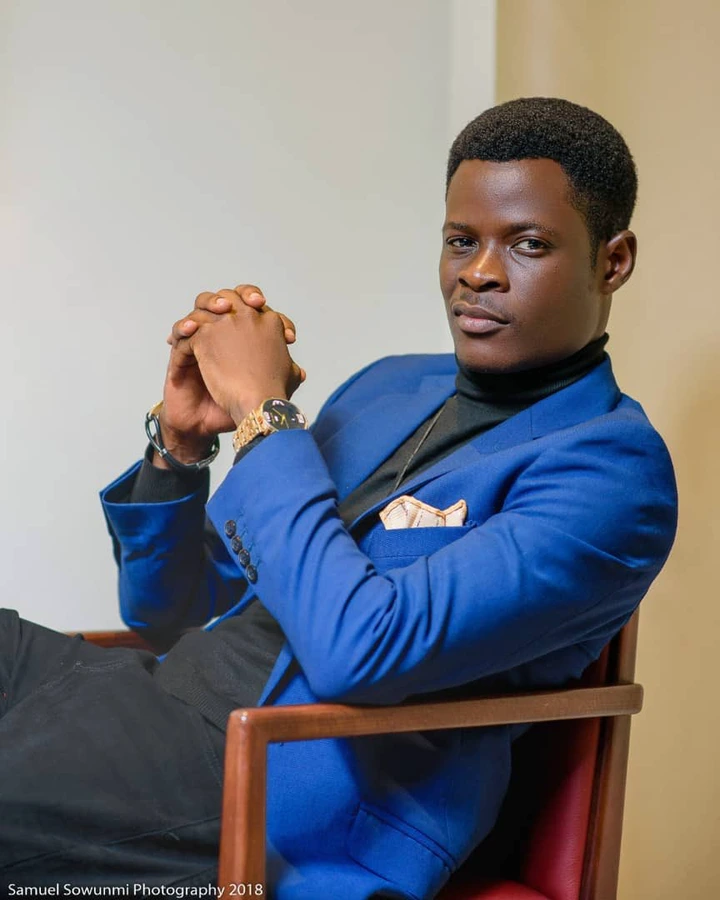 He obtained a bachelors degree in Environmental Management and Toxicology from the Federal University of Agriculture (FUNAAB), Abeokuta.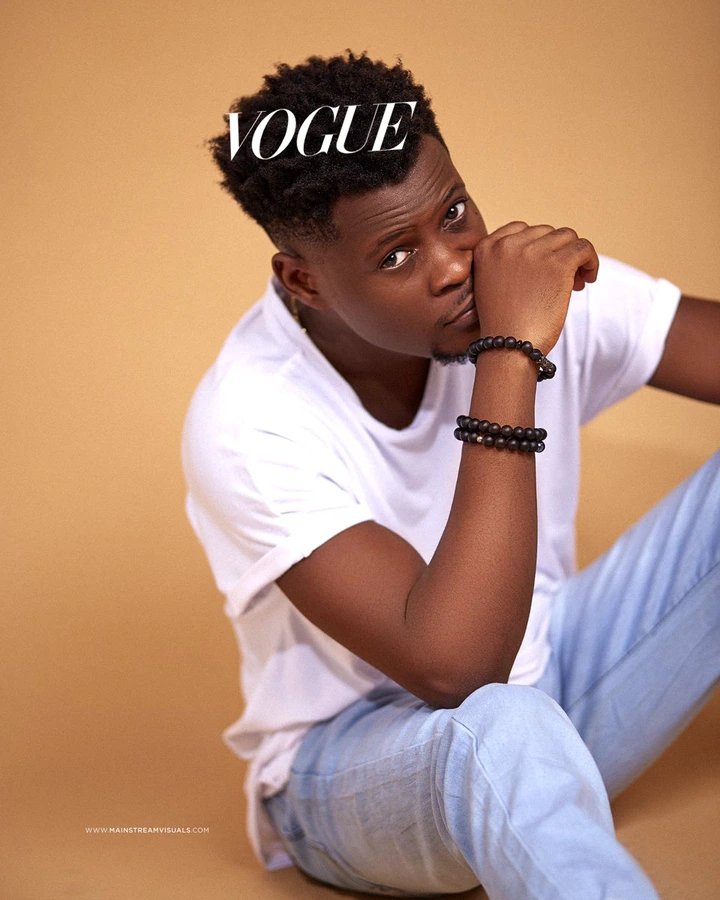 Tomiwa Tegbe is a real movie lover and hence the passion for acting.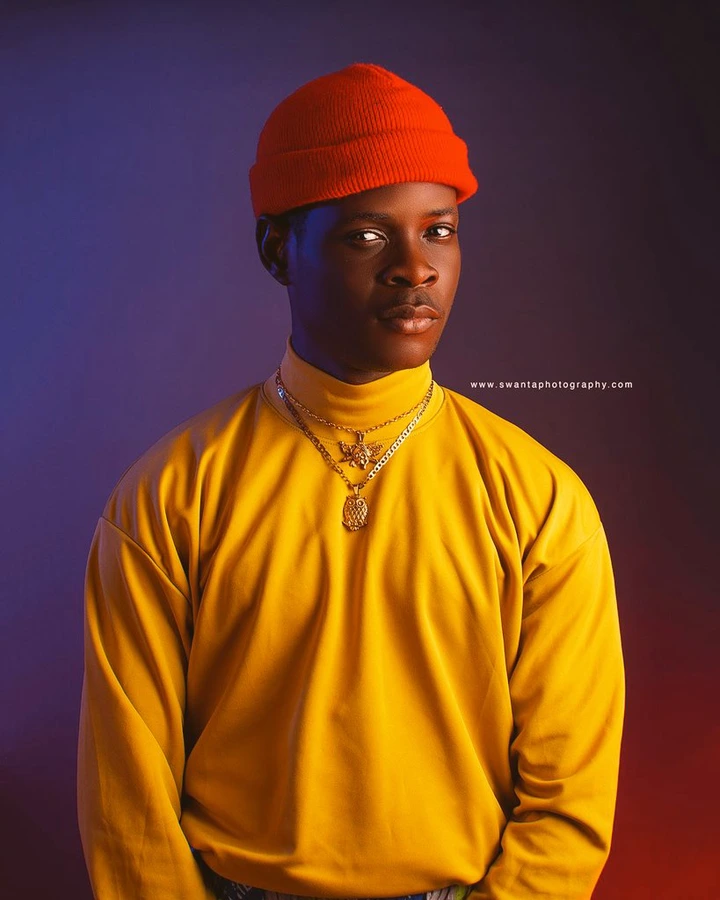 He has been able to develop his passion for acting with inspiration from the likes of Joke Silver, Nse Ikpe Etim and Gabriel Afolayan.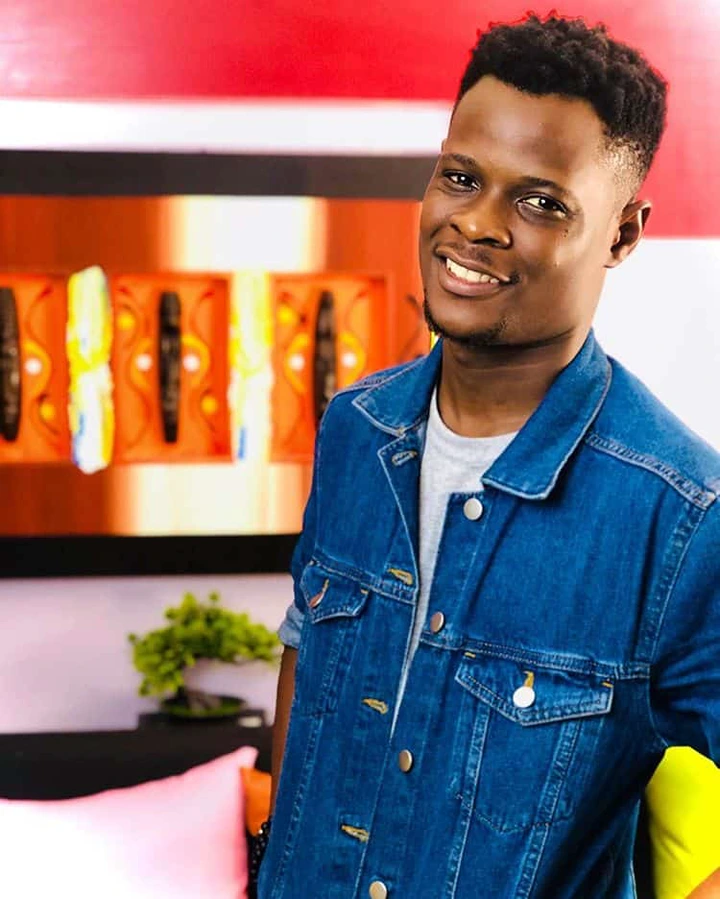 Tegbe started professionally in 2011 on "Valour" by Niyi Akinmolayan. He came to limelight for his intriguing roles as Wasiu in "MTV Shuga" and James in "My Siblings and I".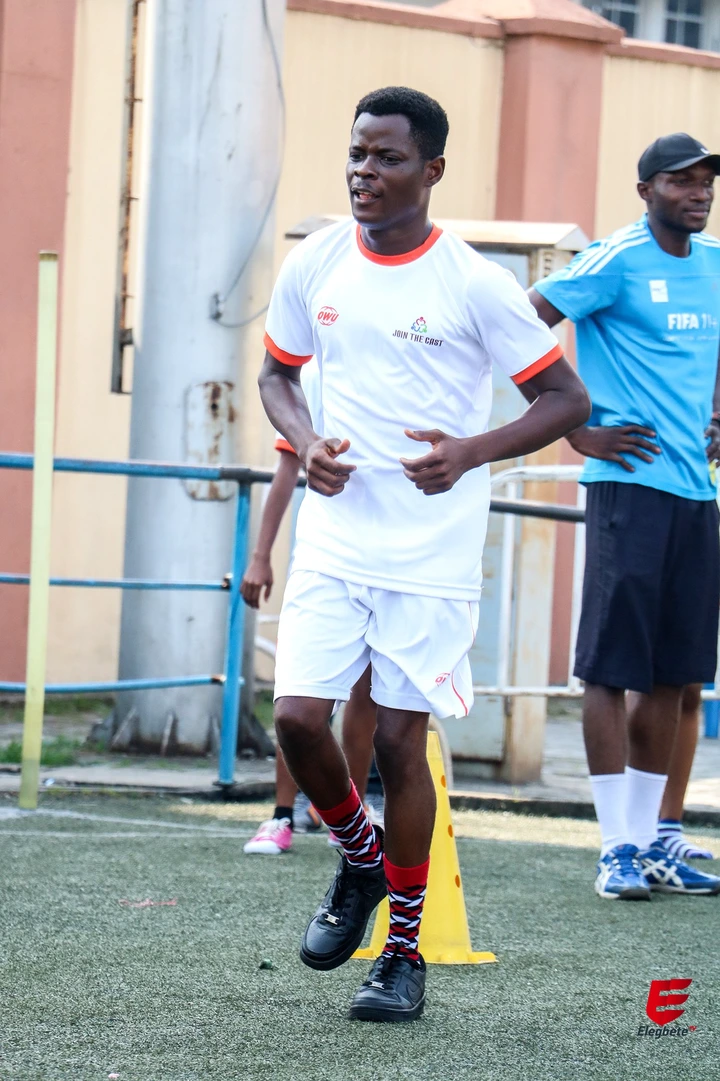 Tomiwa won the award for Fast Rising actor of the Year at Starzz Awards alongside the likes of Somto Eze, Ab Usen and Chimezie Imo.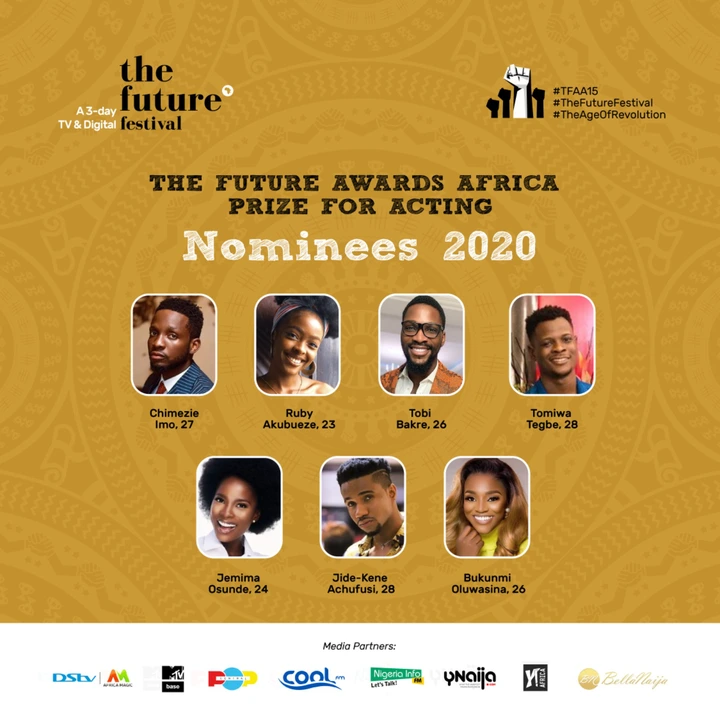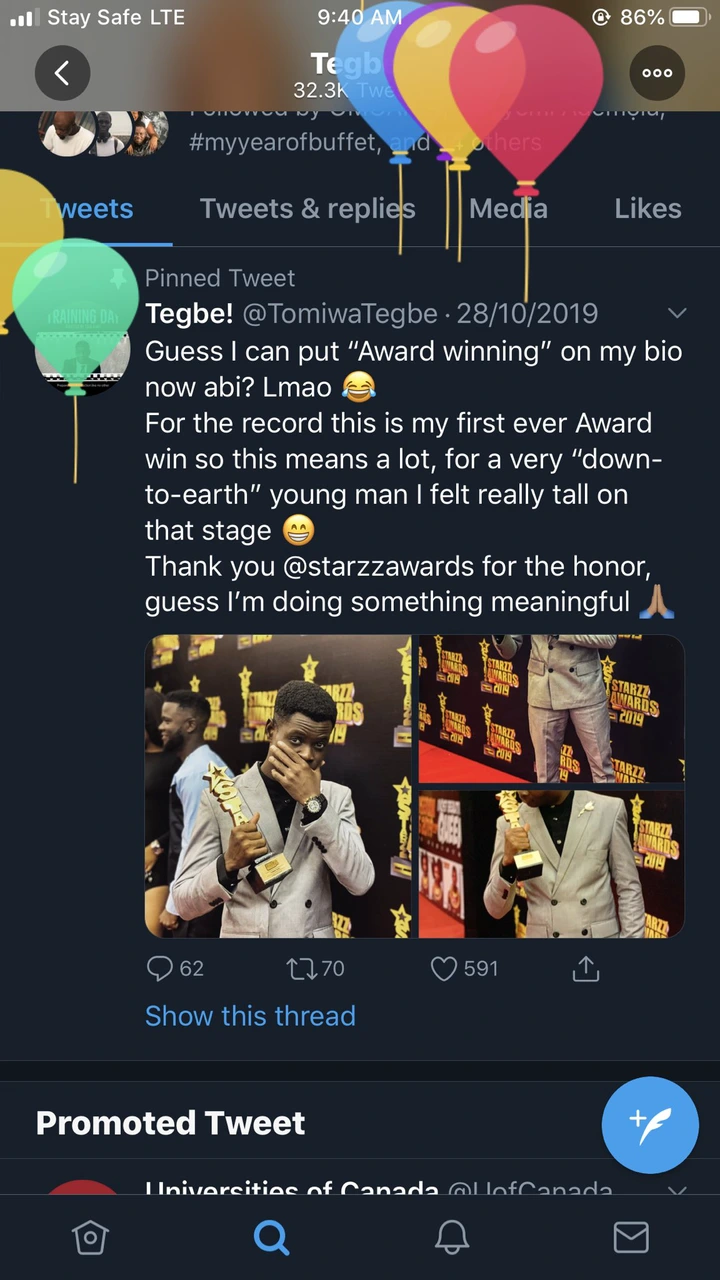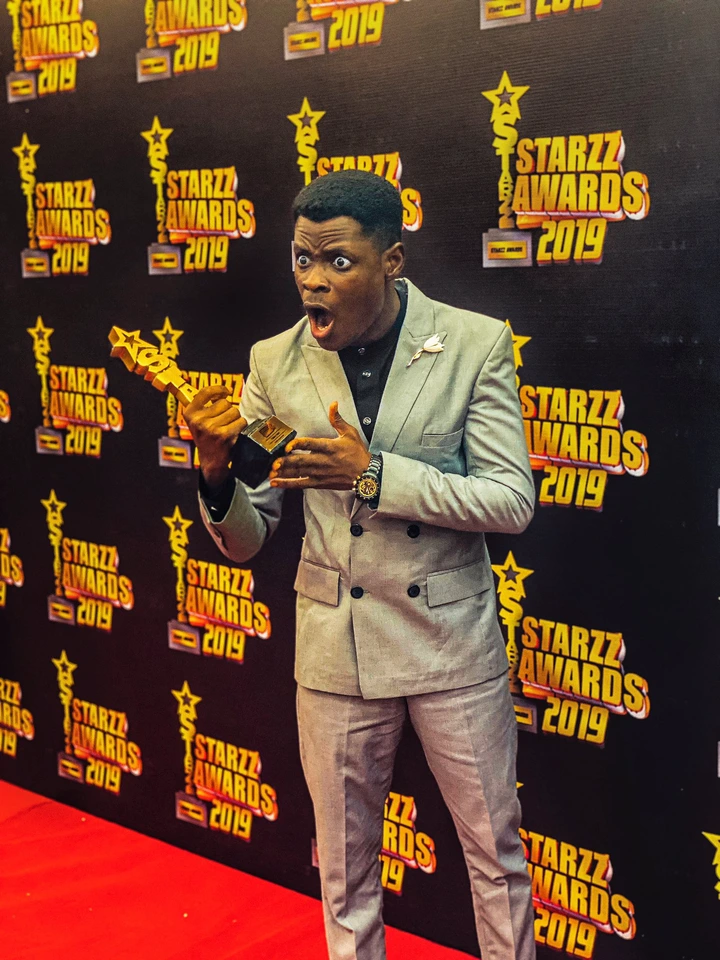 He has also been on numerous productions such as Kasala, On the Real, MTV Shuga, My Siblings and I, How to marry a billionaire, Psycho, 3 is a company, To have and to hold, On the real, Ehis Bitters, Kasanova, Growing Old and so on.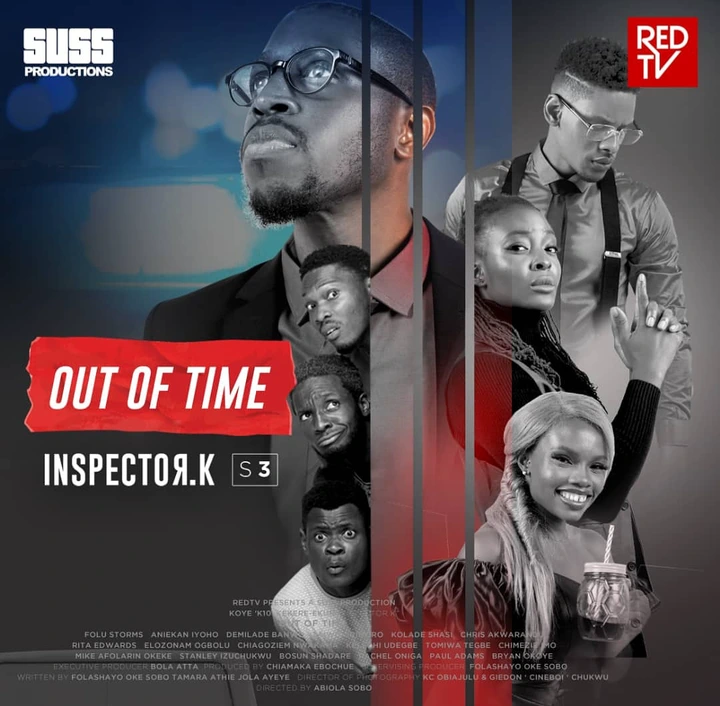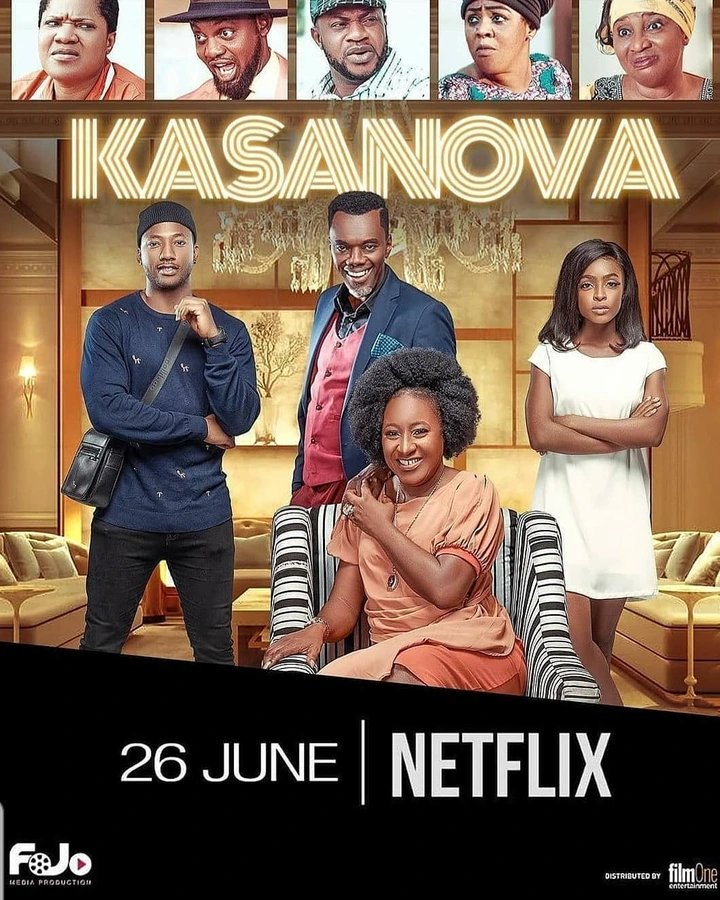 4. Akin Lewis
Akin Lewis is an award-winning Nigerian film actor, director, and producer. He is a veteran actor who has been in the industry for over forty-six years.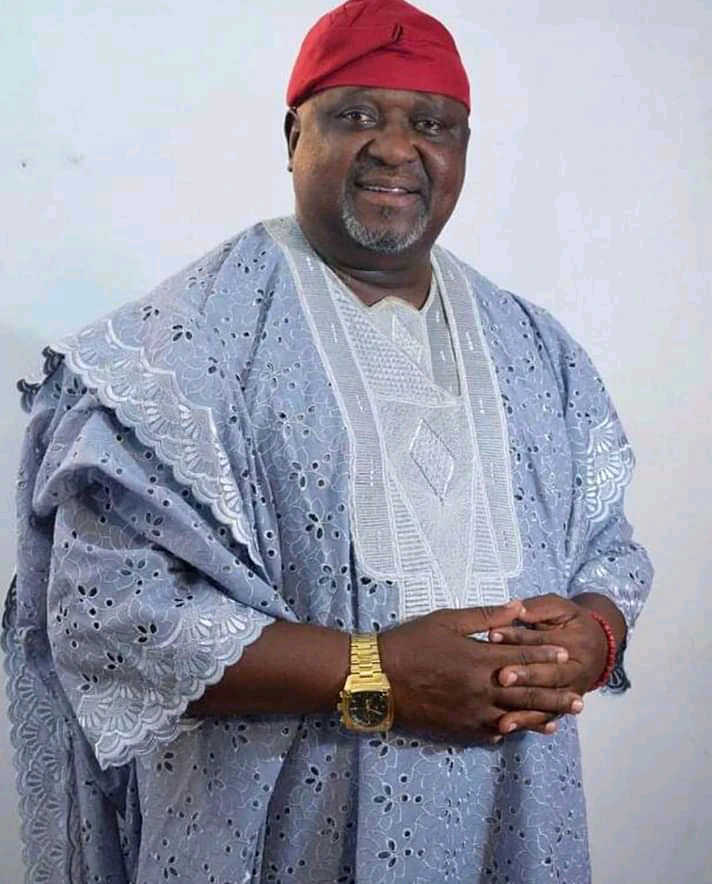 Akin Lewis was born in 1957, in Ibadan, Oyo State, Nigeria, to parents who were senior civil servants. He is originally from Oyo State. He had his early education in Lagos State, then proceeded to the University of Ife (now Obafemi Awolowo University (OAU)), where he obtained his undergraduate degree.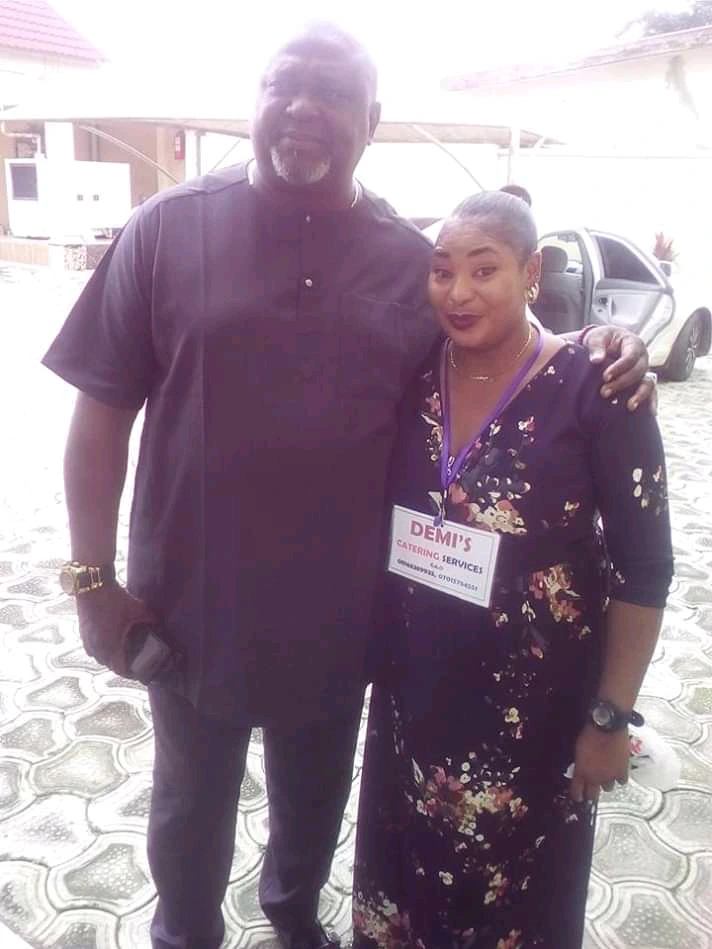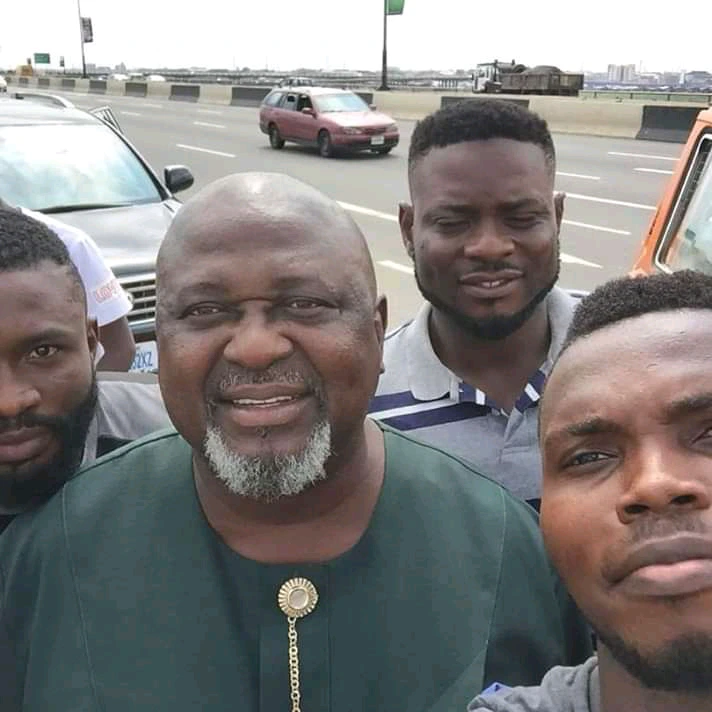 Afterwards, he got a scholarship to do his Masters in Dramatic Arts at a University in Sophia, Bulgaria. He also received training from professionals in the industry. Akin Lewis is married and blessed with children.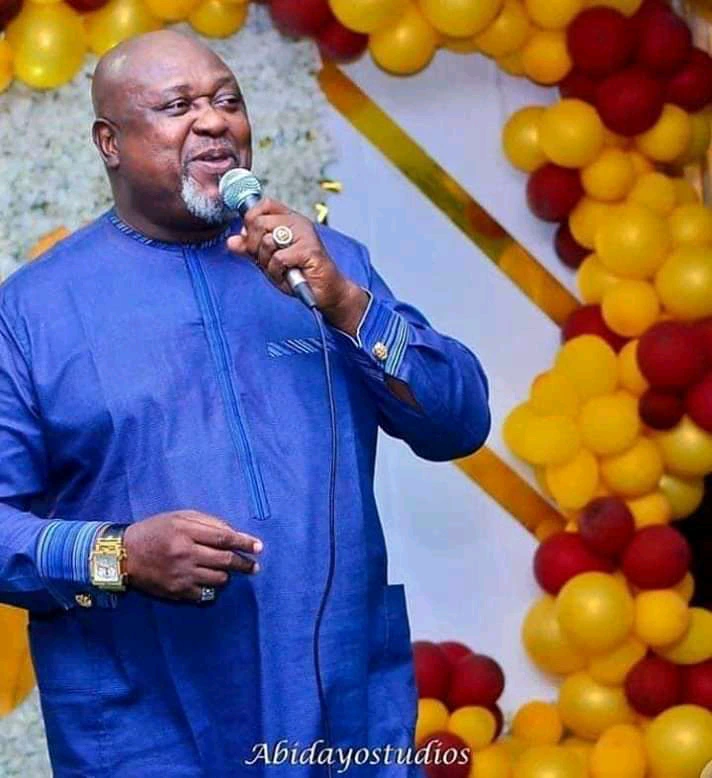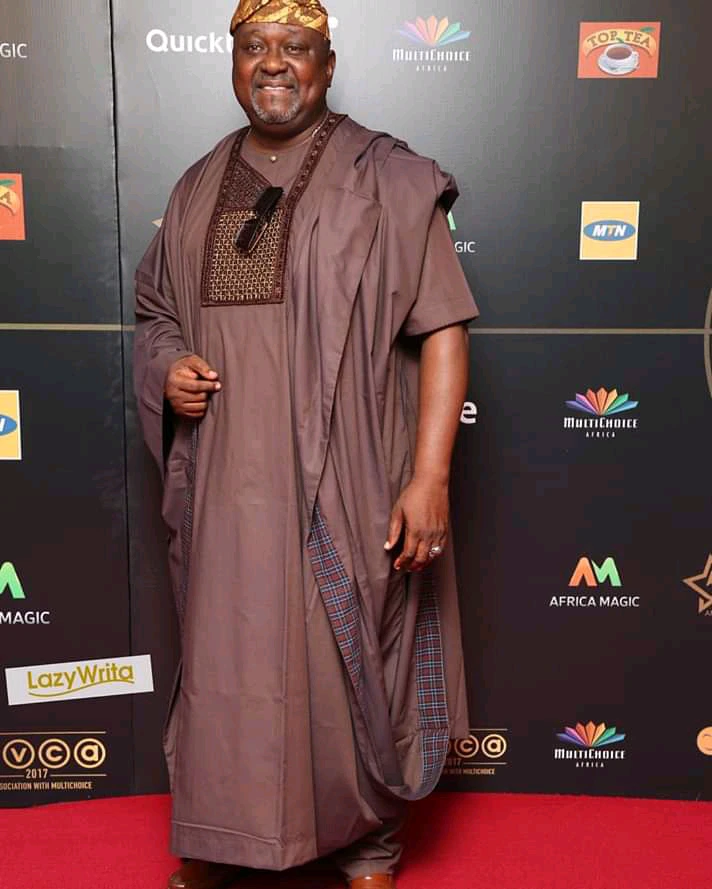 Mr Akin fell in love with acting at the age of 12. He used to attend children auditions, with his father's assistance. His dad also used to buy comics and literature books for him to broaden his knowledge.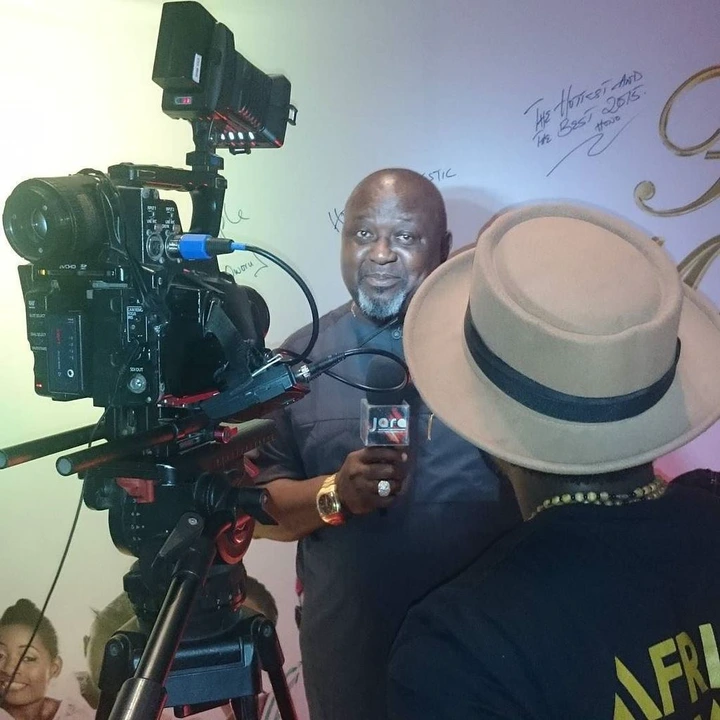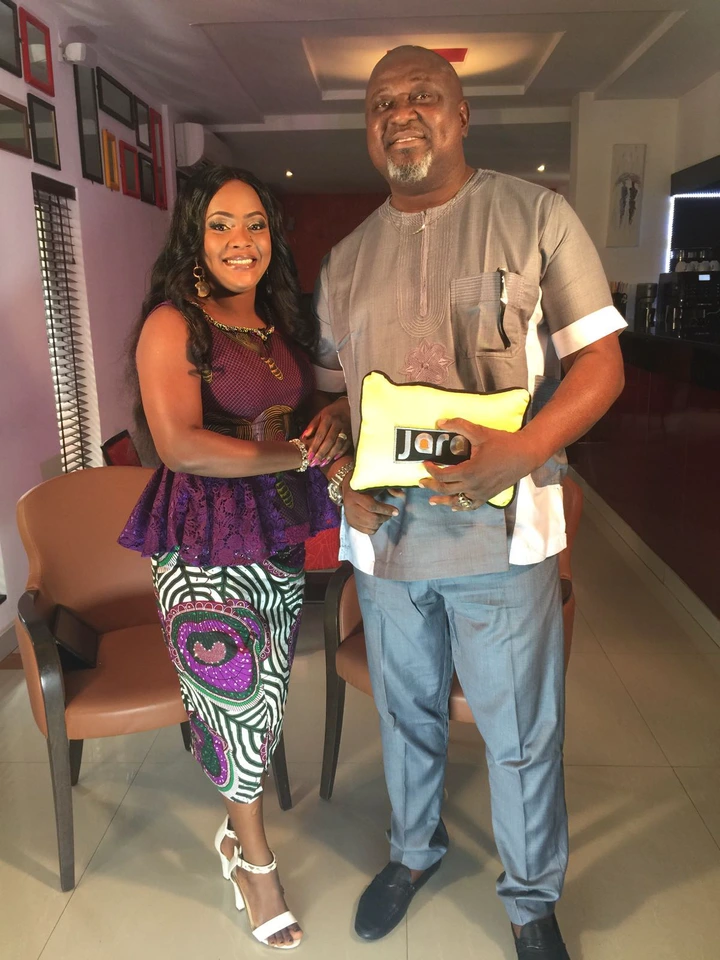 While in Secondary school, Mr Akin got involved with the school's drama group. Immediately he graduated, he joined a professional drama group led by Professor Bode Sowande, a Nigerian writer and dramatist.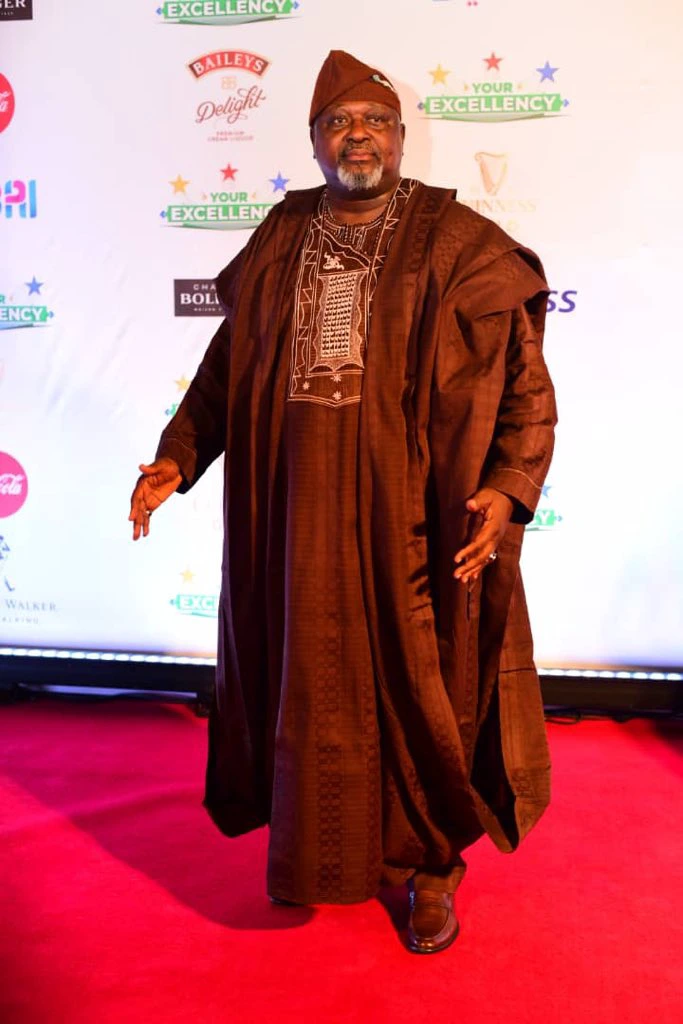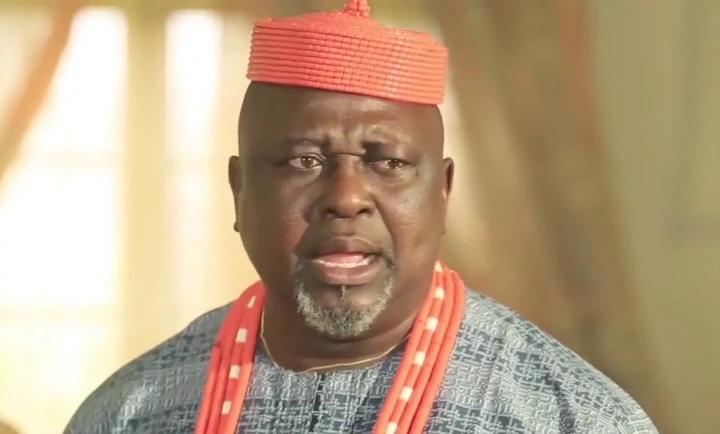 His acting career started in earnest in 1973. His father kicked against his acting career, because he felt it was a career for dropouts. But he had the support of his mother from the beginning. However, as he progressed in his career and grew into the limelight, his father embraced his career choice. His dad became proud of his numerous achievement in a short time.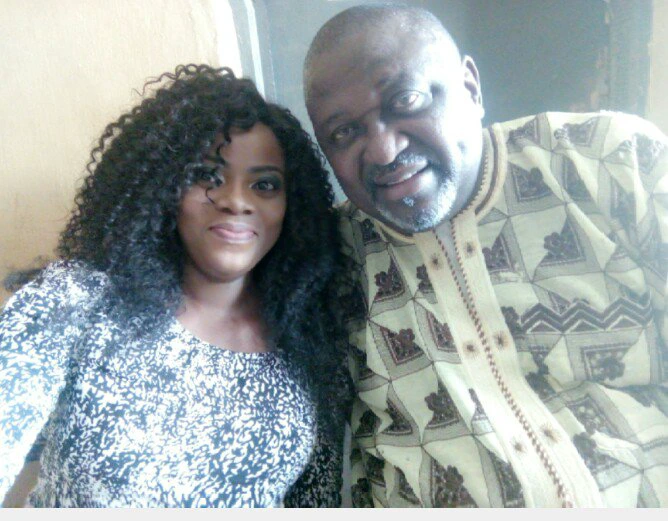 The movie, Why Worry, a comedy sitcom aired on NTA Ibadan in 1980 made Akin Lewis popular. In 2005, Akin Lewis came to limelight for his role in Tade Ogidan's Madam Dearest.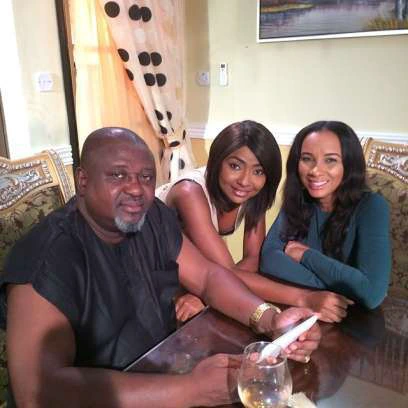 Akin features in both English and Yoruba movies, and speaks different languages; he's fluent in Yoruba, English, Bulgaria, and French. He speaks these languages in both stage plays and on TV, depending on the script.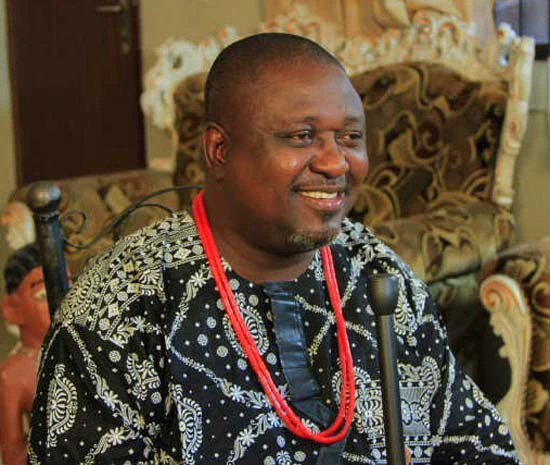 While Akin Lewis was working as an actor, he also worked on a 9-5 job. He worked in the corporate environment for over 20 years and grew to the position of a Senior Executive Director.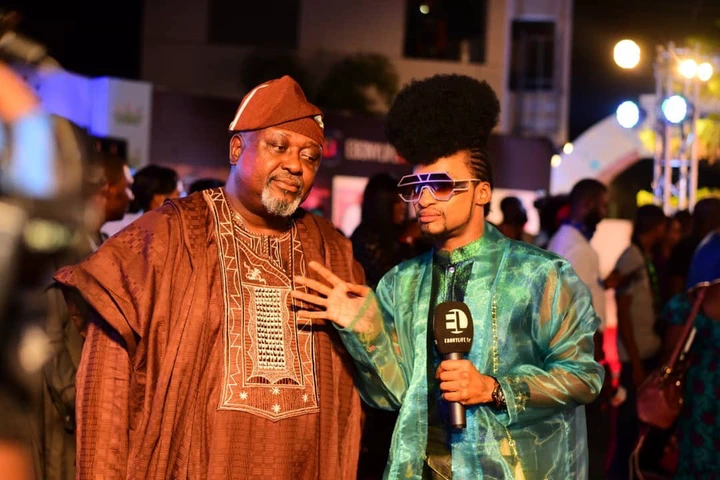 Akin Lewis worked in several corporate institutions including: NTA, Globacom, Owena Bank, e.t.c. He is currently the Rector of Graig-Philips College of Technology, a film Institute at Shonibare Estate, Maryland, Lagos.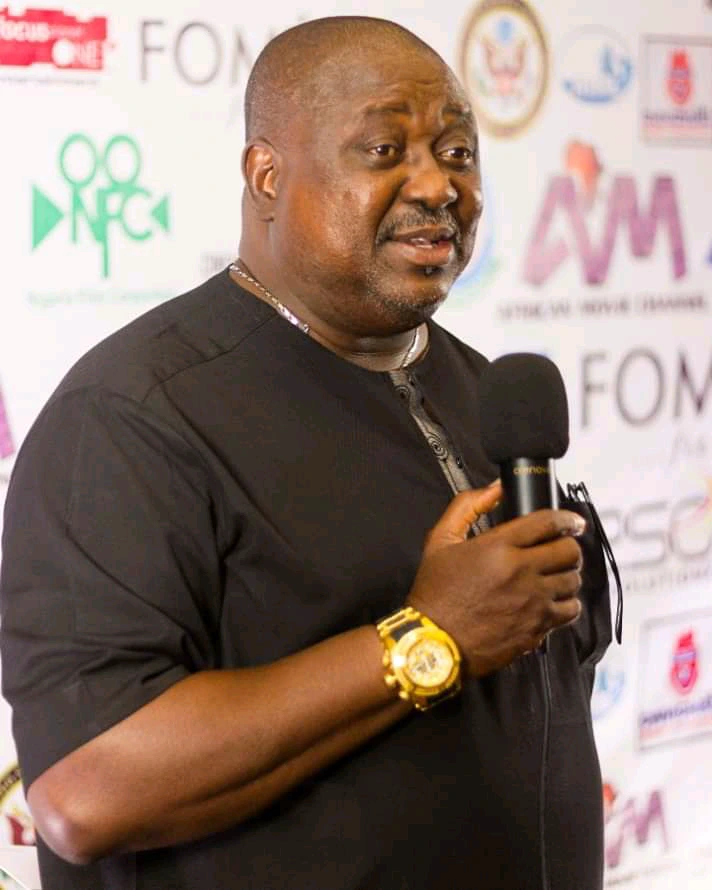 Akin Lewis Awards And Nominations include Best Overall Student at the University of Ife – 1979, A TV station honoured him with a Best Actor Award – 1982, The Audio Visual Awards (TAVA) for Best Actor – 2010, Award of Excellence by the Community Development Committee (CDC) – 2017, City People Movie Award for Yoruba Movie Personality of the Year (Male) – 2018.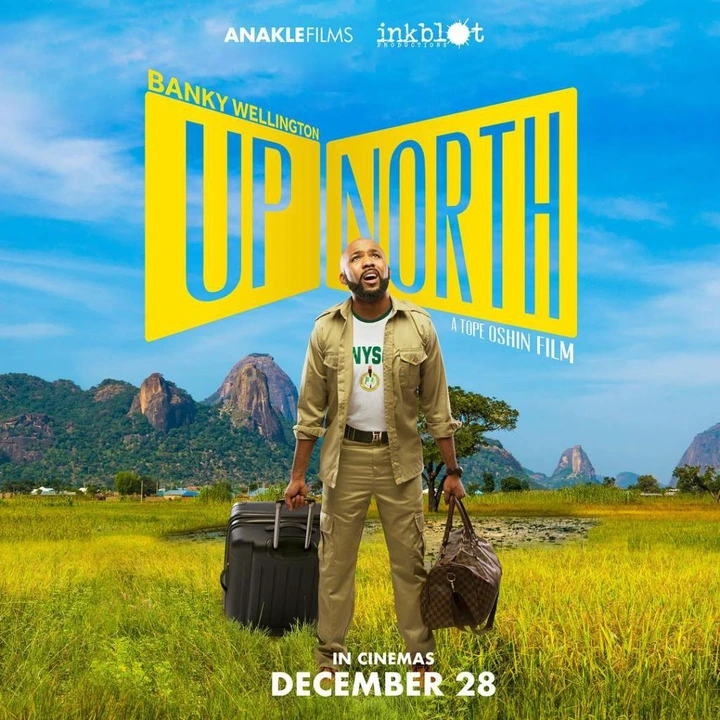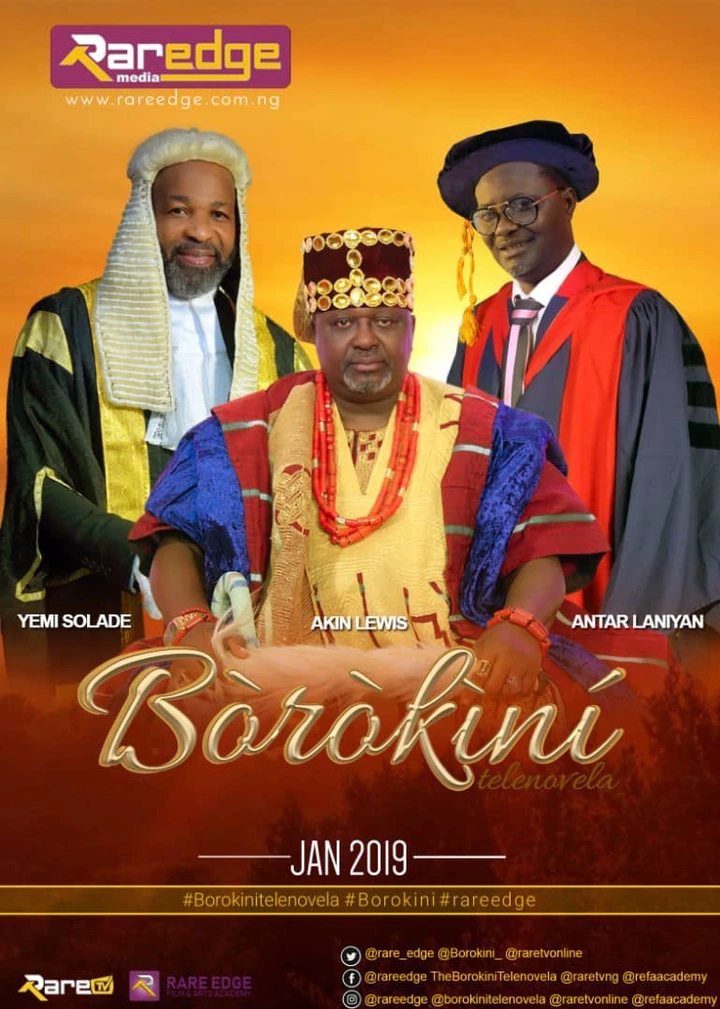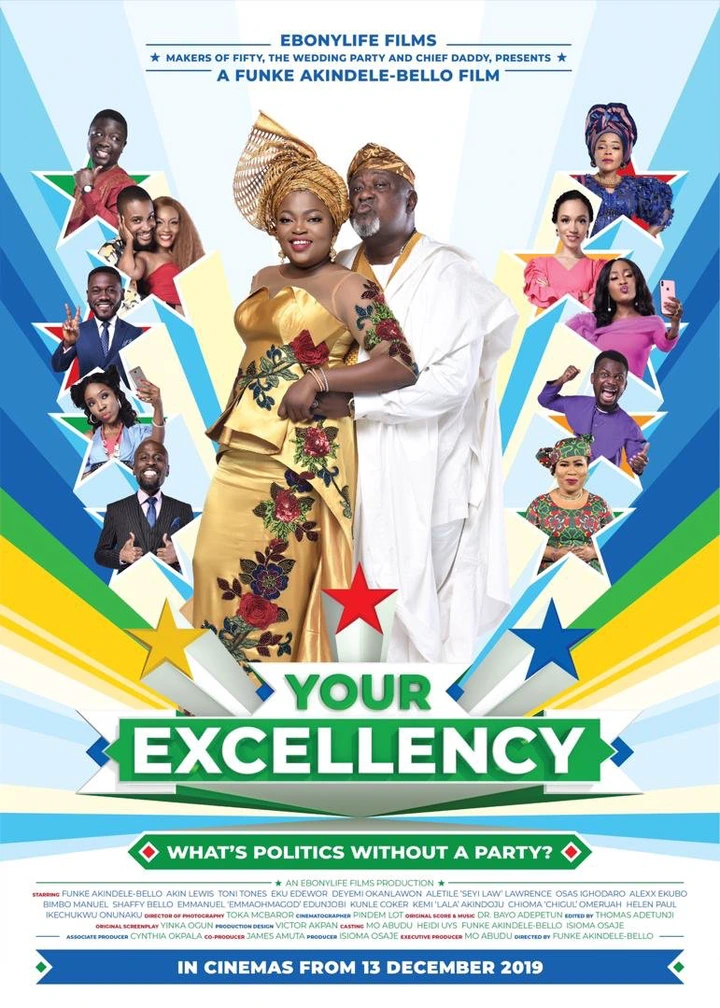 5. Hanks Anuku
Hanks Anuku is a popular Nigerian actor, television personality and a humanitarian.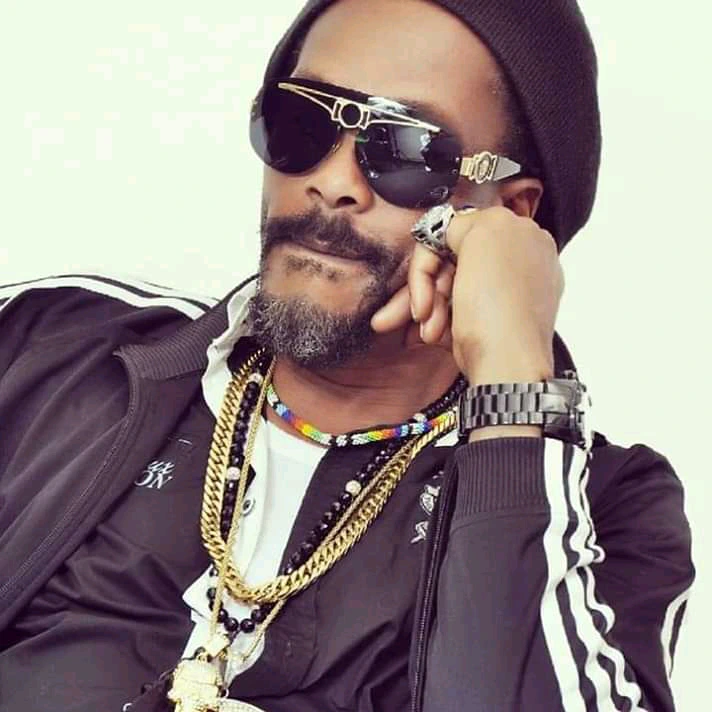 He was born on 27th of August 1960 in Ibadan, Oyo state in south western Nigeria. Hanks is originally from Ibadan, Oyo State in the south western part of Nigeria.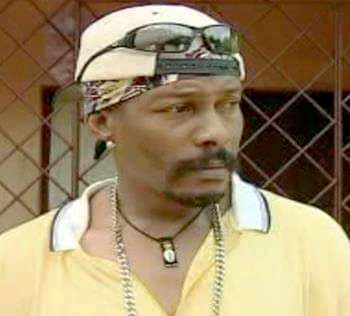 Hanks had his primary and secondary education in Ibadan where he obtained his first and secondary school certificates respectively.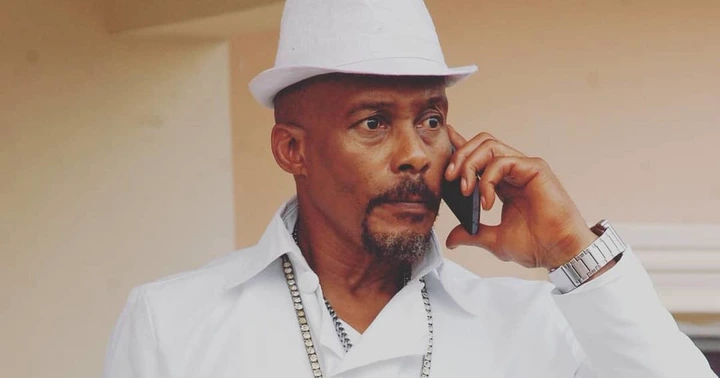 He later went to Auchi Polytechnics in Edo State where he bagged a Higher National Diploma (HND) in 1981. Upon graduation, Hanks moved into USA for many years before relocating back to Nigeria to join the Nigeria Movie Industry in the year 2000.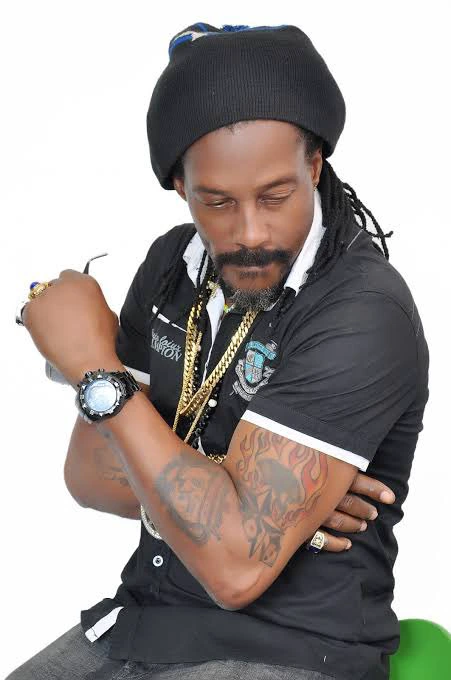 Hanks was introduced to Nollywood by a popular Nigerian actress, Regina Askia. He acted his first movie, 'The Skeleton'.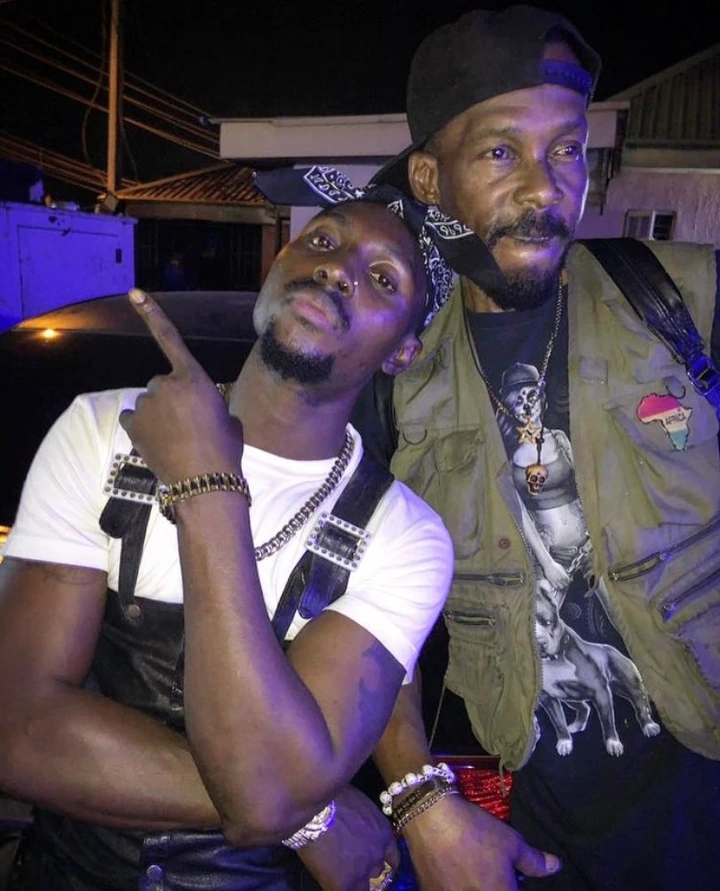 He again starred in another hit movie, 'The Senator', a movie he played the lead role of an aspiring Senator and was eventually shot to fame and recognition in Nollywood.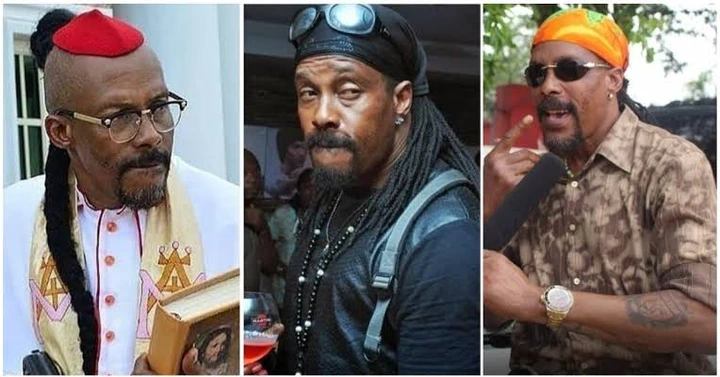 Hanks has since featured in over 100 Nollywood movies, some of which include The Captor, My Love, Ogidan, Men on the Hard Way, Fools on the Run, Desperate Ambition, Wanted Alive, Force Alarm, Blood Diamonds, Bitter Honey, King of Jungle, Brutal Heart, Face of Murderer among others.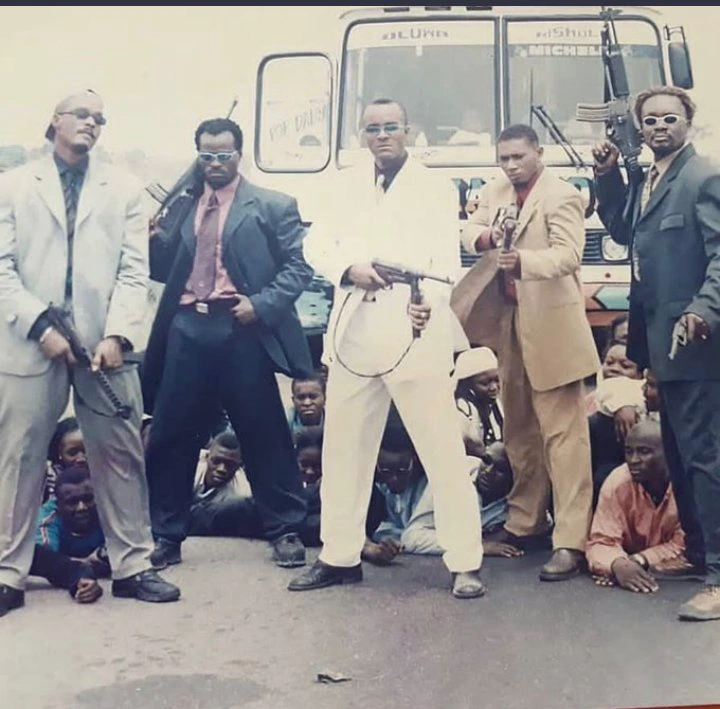 Hanks is such a creative and exceptionally talented Nollywood actor known for good interpretation of roles in movies. He is fondly known to play the role of hard men or bad guys in most movies alongside top key players in the industry like Gentle Jack, Jim Iyke, Emma Ehumadu, Jerry Amilo, Ernest Asuzu, Alasco Wariboko, Saint Obi and other top stars.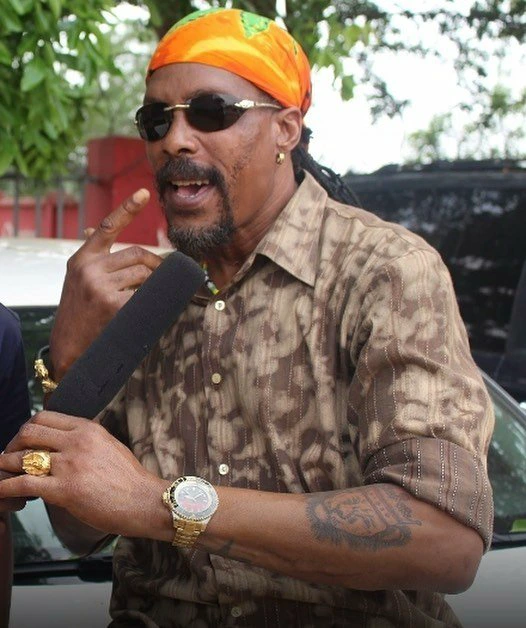 Hanks Anuku was in 2015 alleged to have contacted the deadly HIV/AIDs and deliberately infected his wife. The news of this negative development went viral on social media.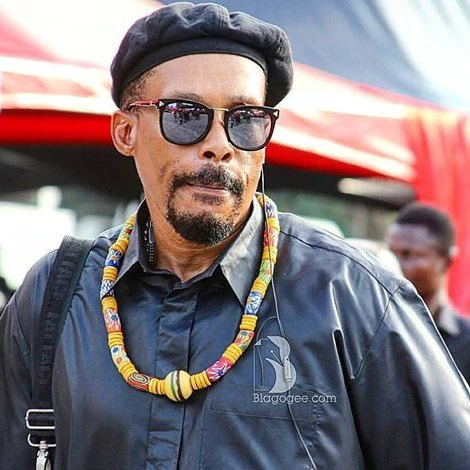 That same year 2015, Hanks was said to have involved in a bike accident in Nungua Ledzokuku Krowor area in Accra, Ghana and was presumed dead. He again came out to debunk the spread rumour and revealed he was alive and not dead.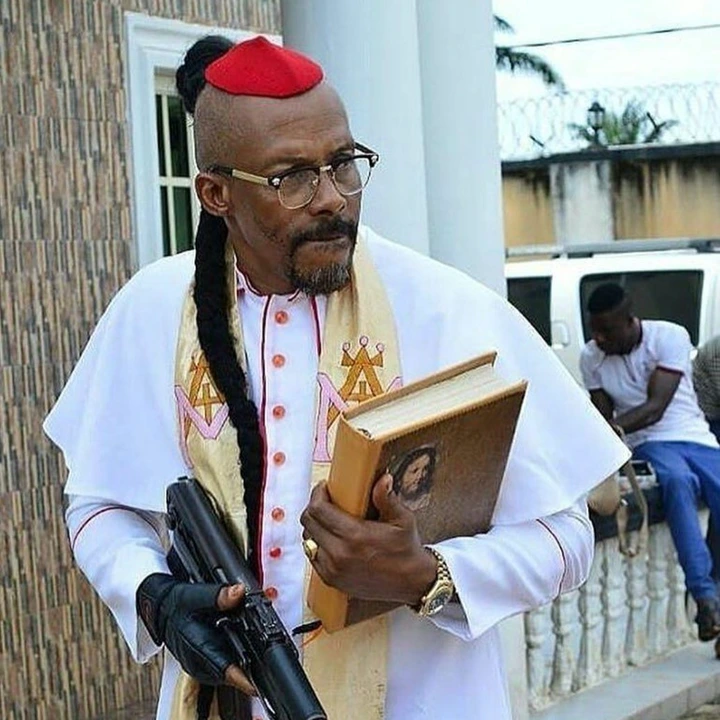 Following these controversies surrounding the talented Nollywood actor, he relocated to Ghana and naturalized as a Ghanaian citizen with his family. He then changed his name from Hanks Anuku to Nana Kwame Fifi Kakra Anuku.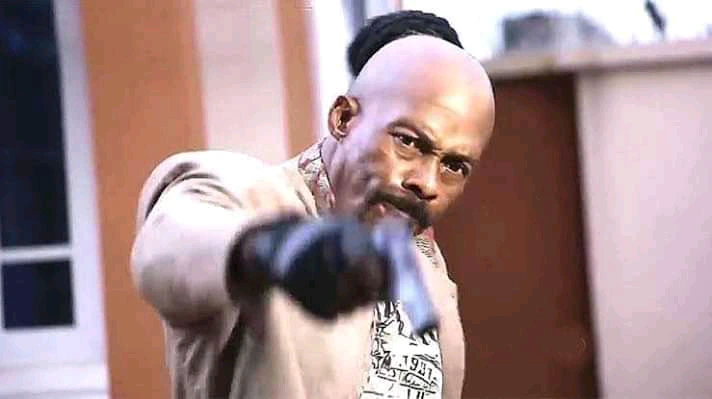 Hanks revealed he is currently satisfied being a Ghanaian citizen.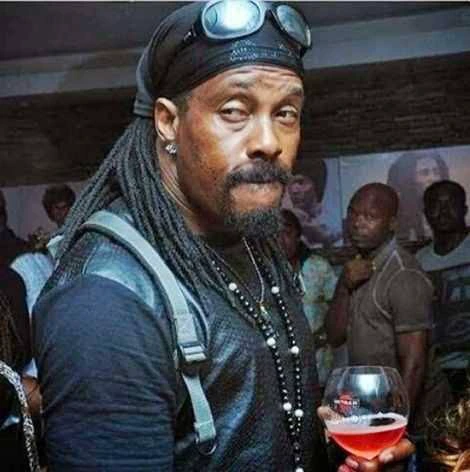 Hanks Anuku has in the course of his acting career won several awards. They include Best Actor of the year at the African Magic Viewers Choice Awards, Best Actor in a leading role at the Best of Nollywood Awards, Best Actor in Nigeria at the City People Entertainment Awards, Most Prominent Actor in Nigeria at the African Movie Academy Awards.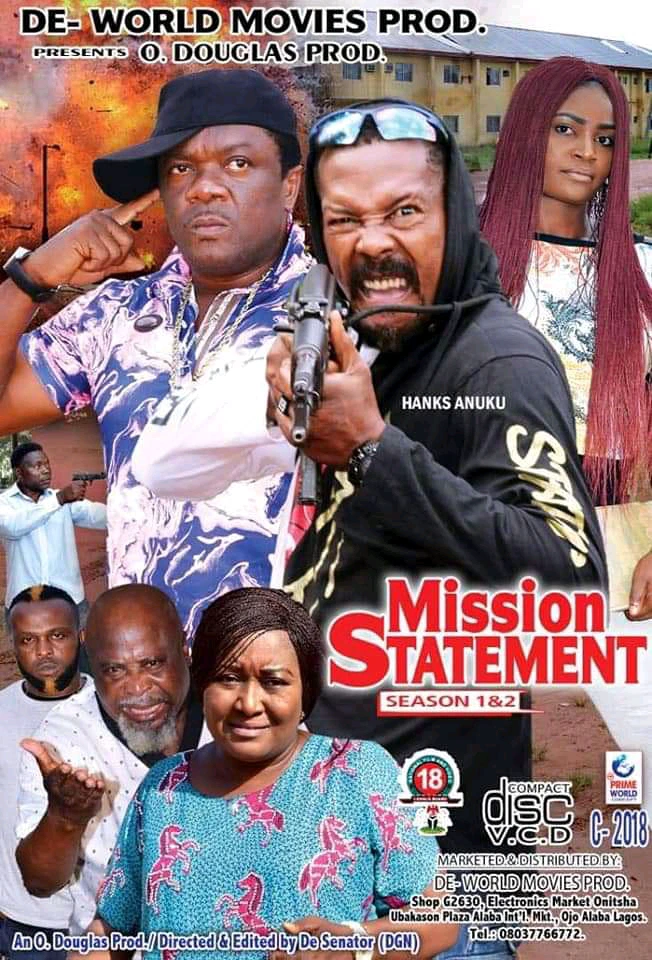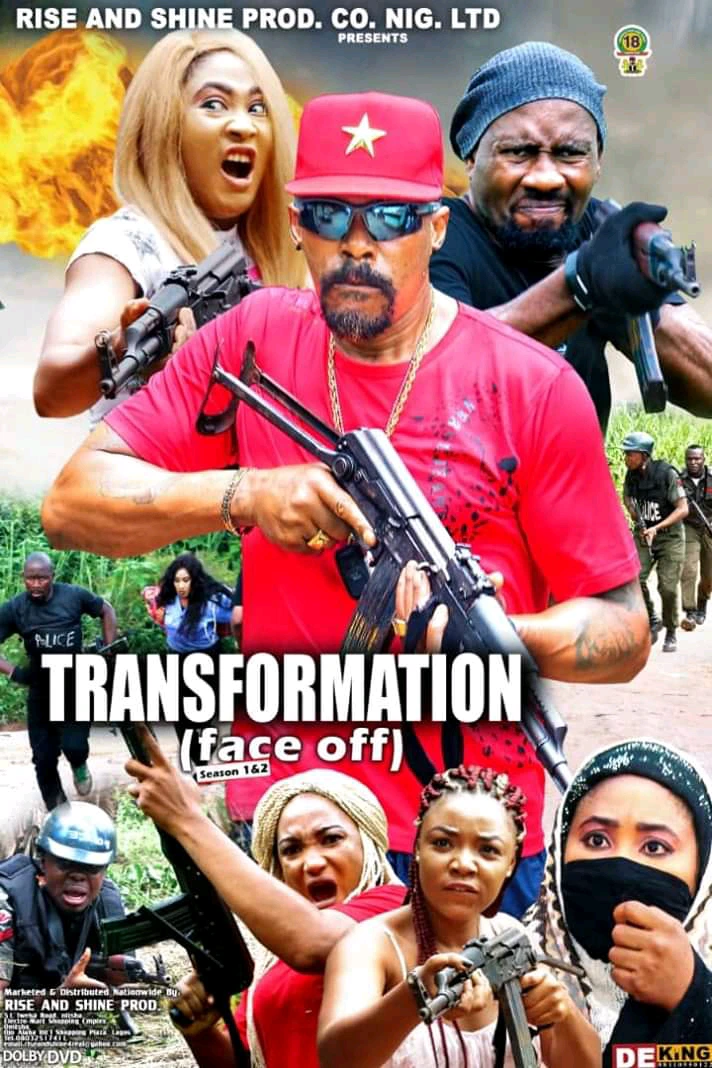 6. Leye Kuti
Popular Yoruba Actor, Leye Kuti was born in 1970 and comes from a rich royal family in Awe, Oyo State. Leye is an actor, model and a businessman.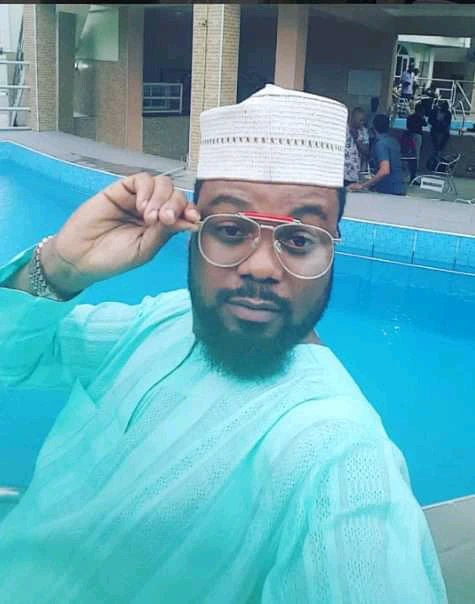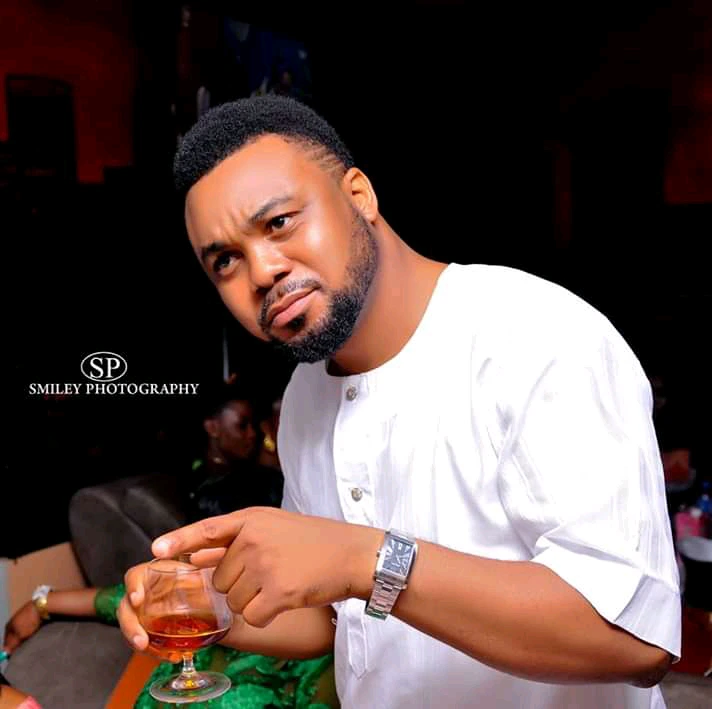 Leye started his acting career in 2004,a very talented and skillful actor.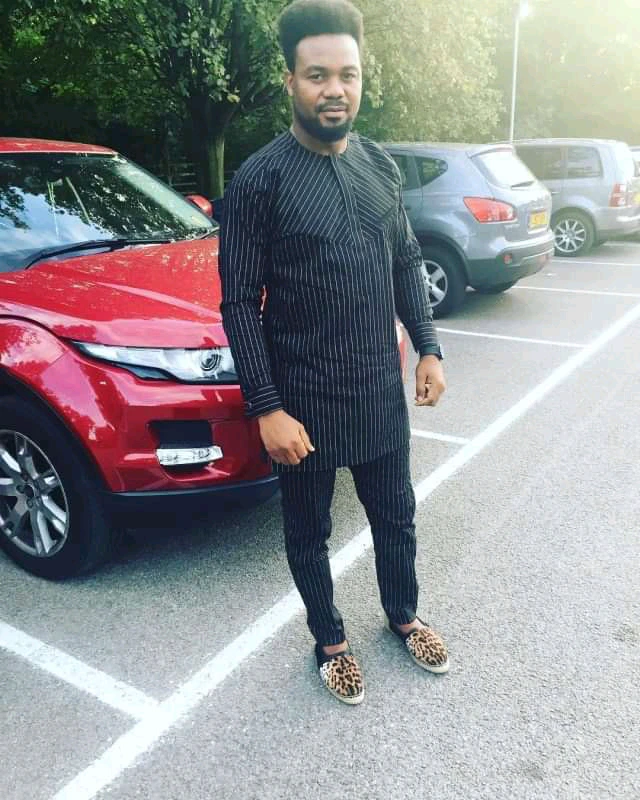 He came into the limelight when he was featured in a yoruba movie called 'Omolakeji' in 2010.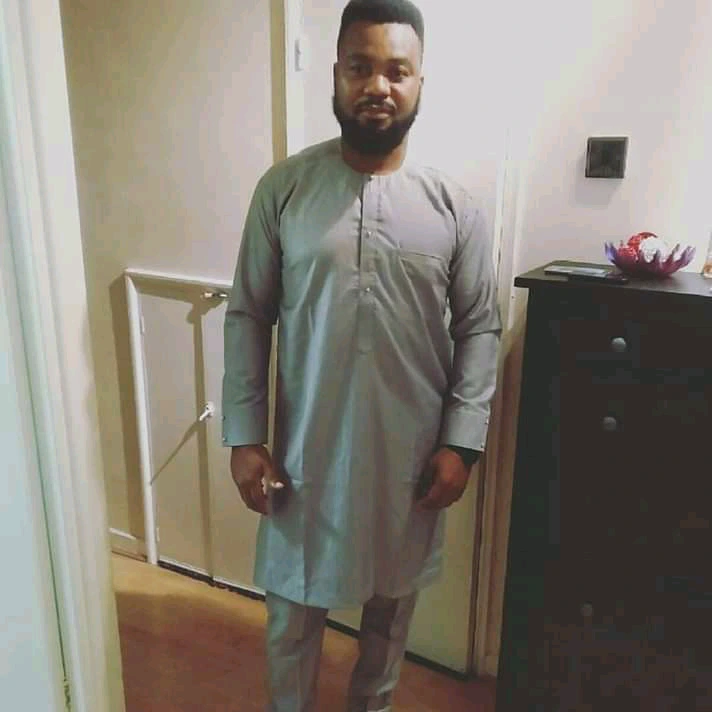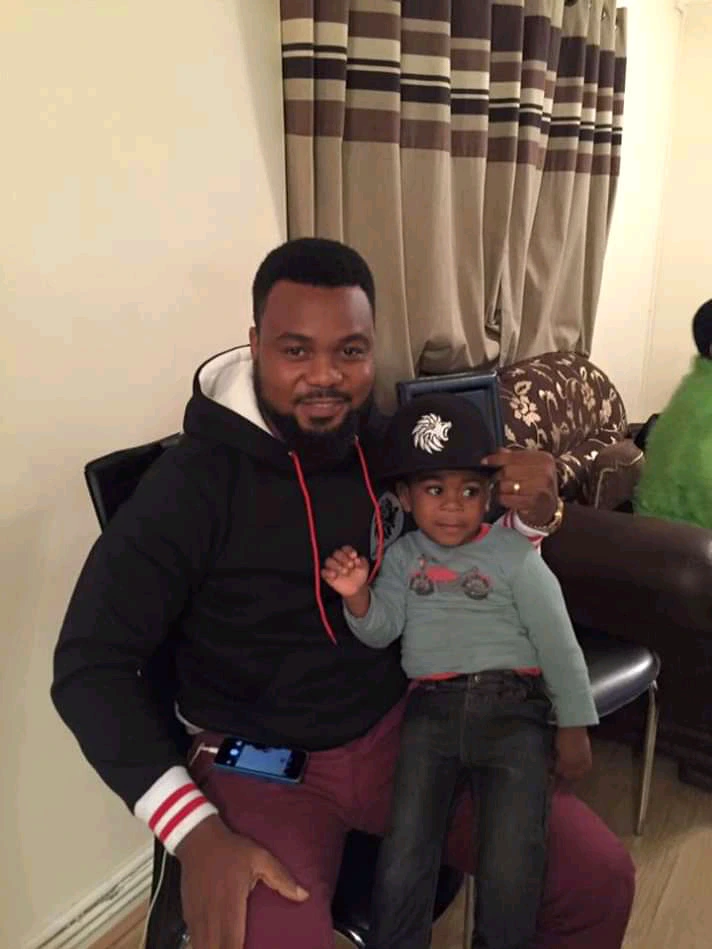 Leye is one of the most sought after Yoruba actor with excellent interpretation of script. He can fit into any role given to him.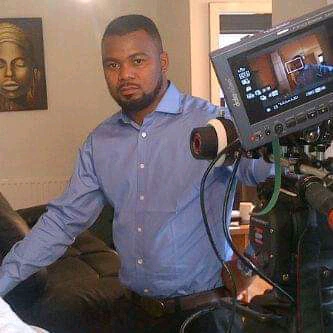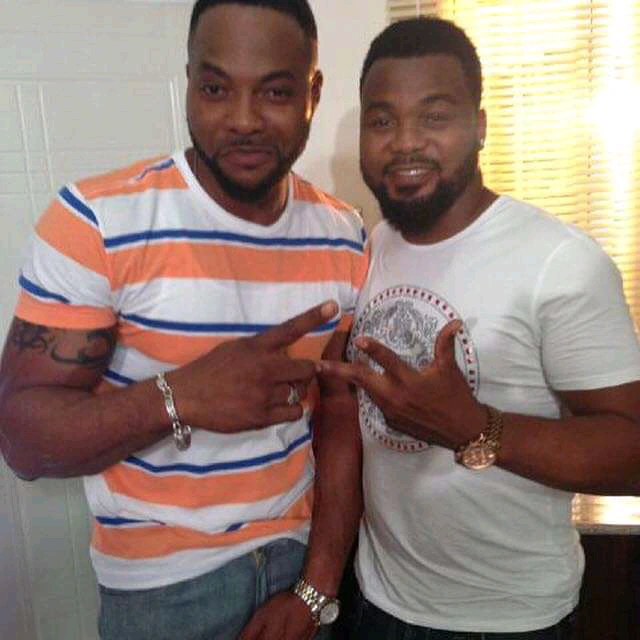 Leye Kuti got married to his lovely wife, Tope on April 24, 2014 and their union is blessed with a son who was given birth to at Homerton Hospital in Hackney, London, England.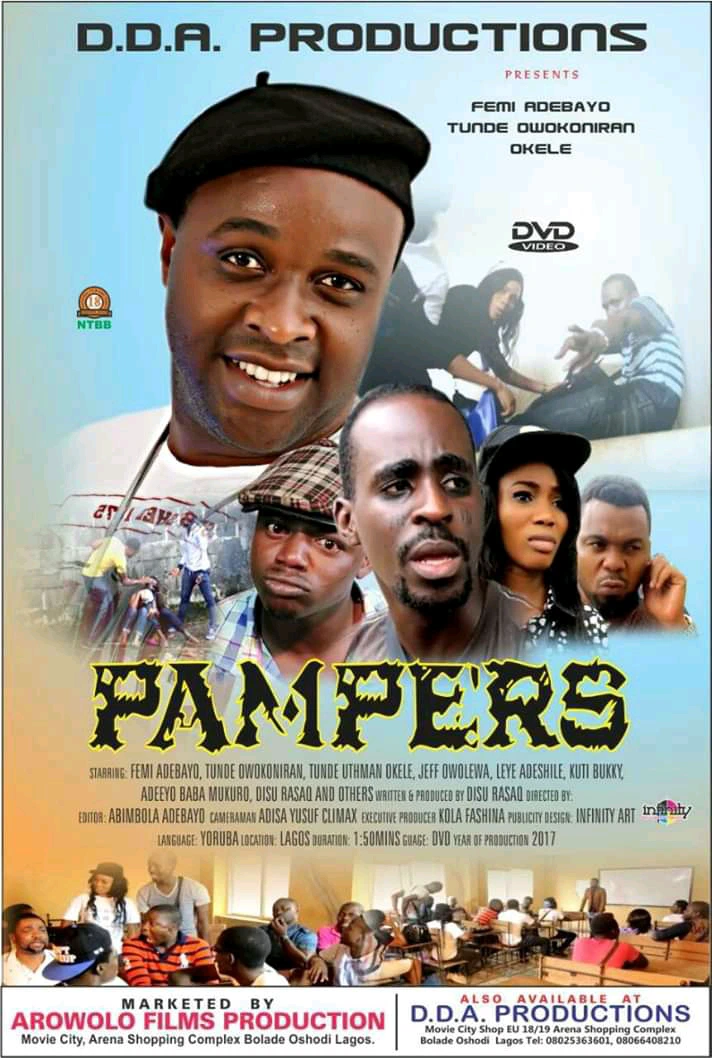 7. Afeez Owo
His real names are Afeez Abiodun. He was born on the 12th April and he is popularly called Afeez Owo due to his association with Yemi Ayebo.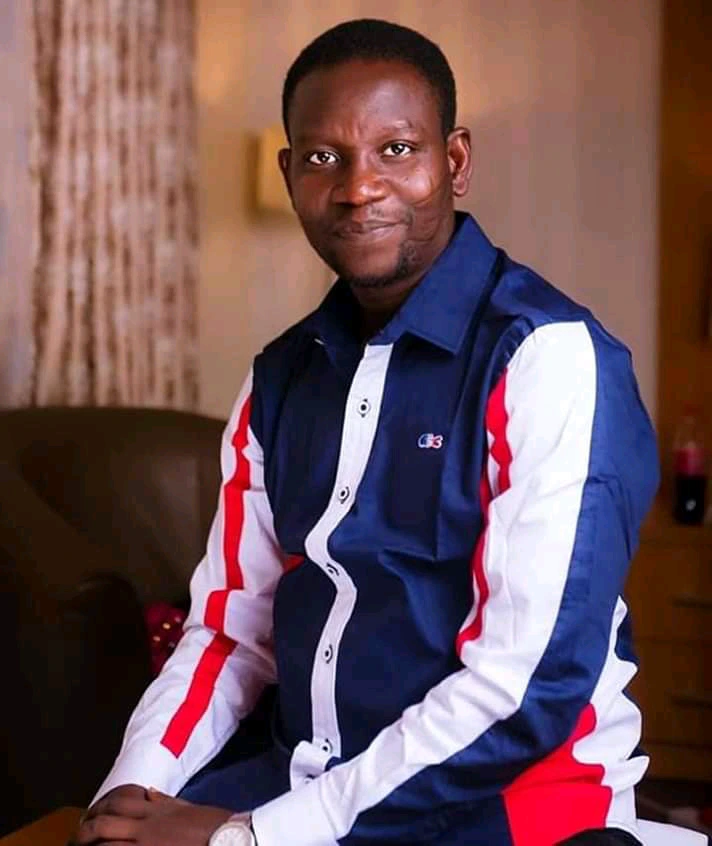 Afeez is a native of Iseyin, Oyo State. He attended St Paul Anglican School, Idiroko and Faramora Secondary School in Oyo State before travelling to Lagos in search of greener pastures.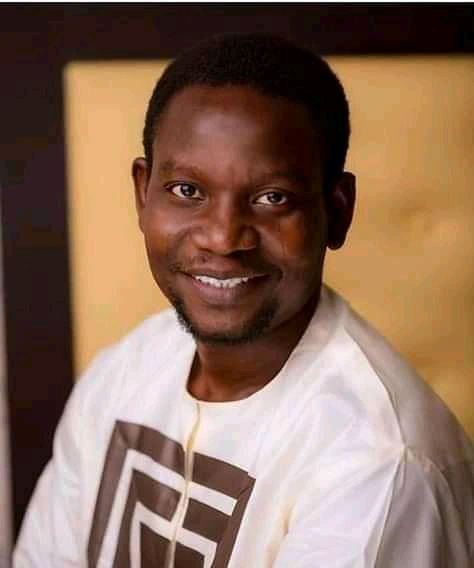 Afeez has always been interested in acting even as far back as his primary school days. At that time, he wrote a drama script titled, "Kokoro aiye" which was applauded by his school mates back then.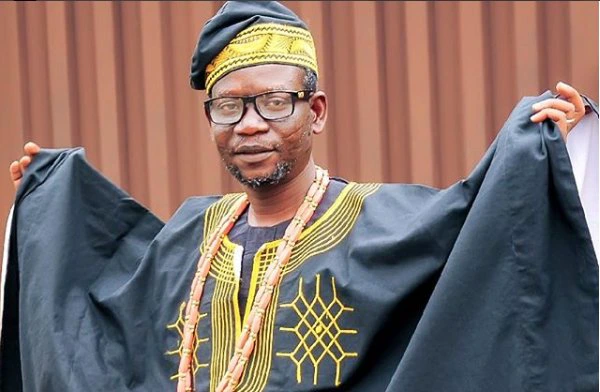 When Afeez came down to Lagos in the mid 1980s, he linked up with Razaq Olayiwola (Ojo opa gogo) who was from his home town. It was through Razaq that Afeez was able to join the Yoruba movie industry.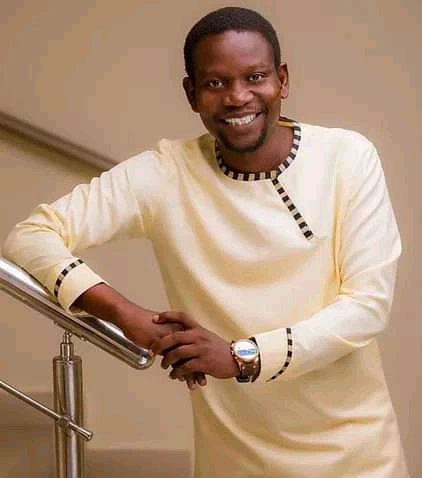 According to Mide, Afeez has always been around her space. When she was growing up, Afeez was her mother's manager. It would be recalled that Mide's mother, Funmi Martins who was also an actress died on the 6th of May, 2002 after a brief illness.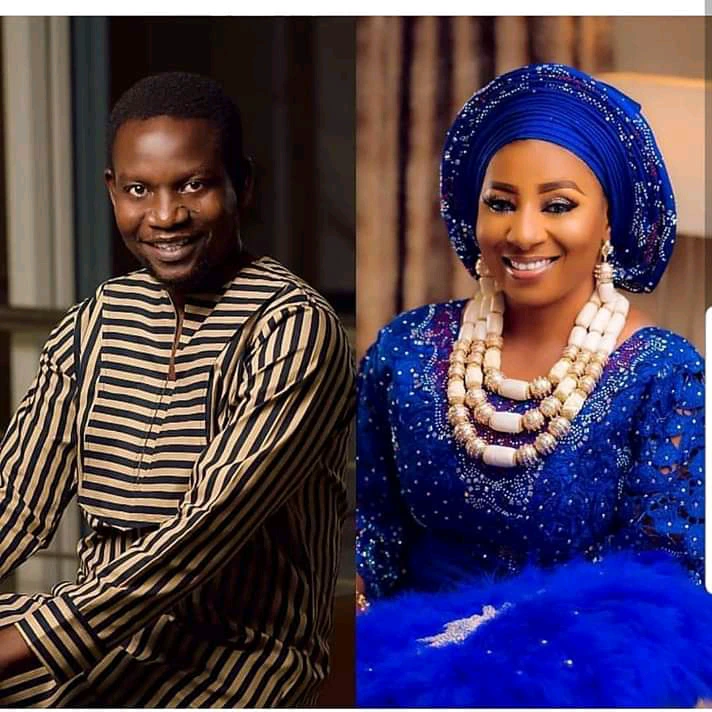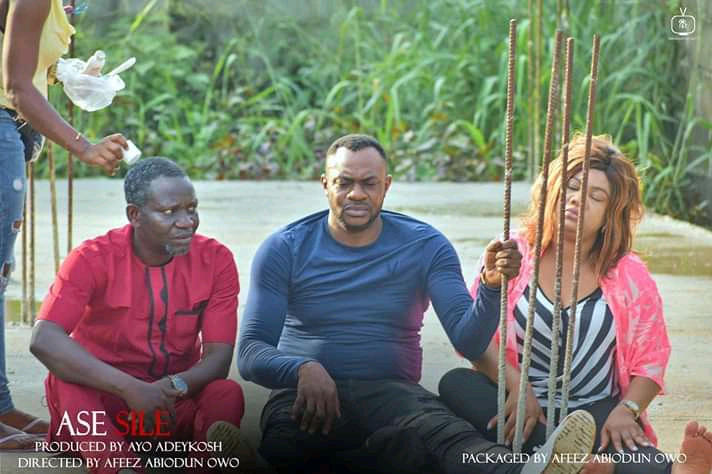 When Mide's mother died, Afeez was literally the only person that stood by her. As a result, one thing led to another and they fell in love. The lovebirds began dating and as they say the rest is history. Afeez's marriage to Mide is more than ten years old and their union has produced two wonderful girlfriend.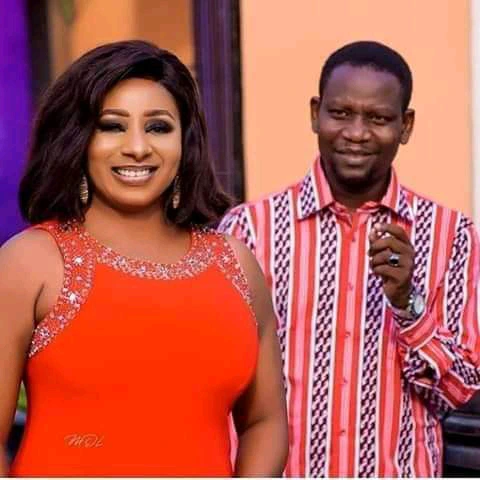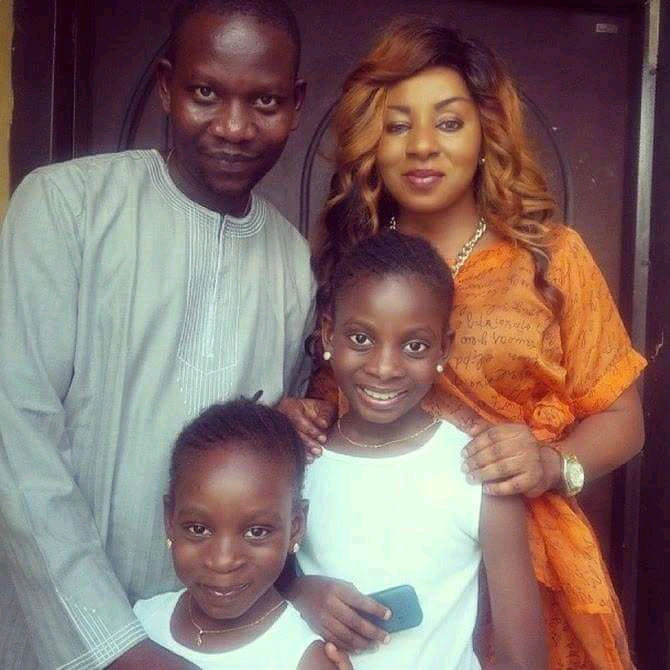 Afeez got his name, Owo from his relationship with Yemi Ayebo. At a time, the duo were inseparable as a result, people began calling him Afeez Owoyemi which literally means Afeez is Yemi Ayebo's right hand man.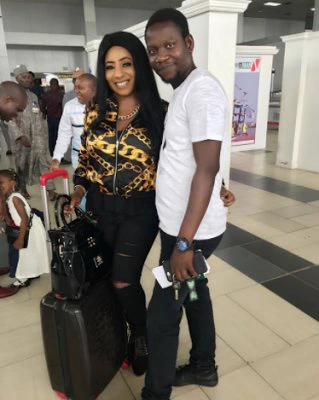 Afeez is known to have produced several popular movies. He began movie production in 2000 and his first production was Majen sinwon waiye. Afeez usually produces one movie each year and according to him they are always top class. Some of his movies have featured his wife, Mide.
Overall, Afeez has at least 50 movies to his credit as an actor, producer and director.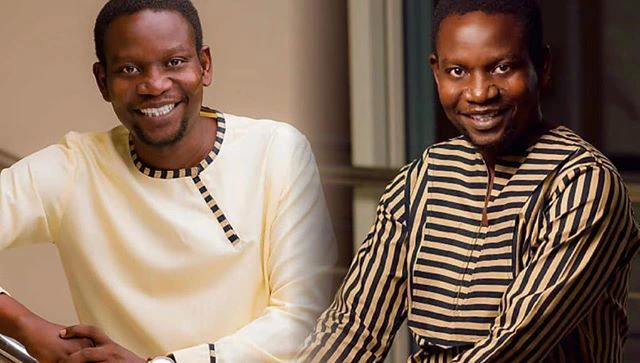 There were rumours that Mide Martins was having secret romantic relationships with NURTW boss, MC Oluomo and Taiwo Kadri, an Abeokuta based businessman.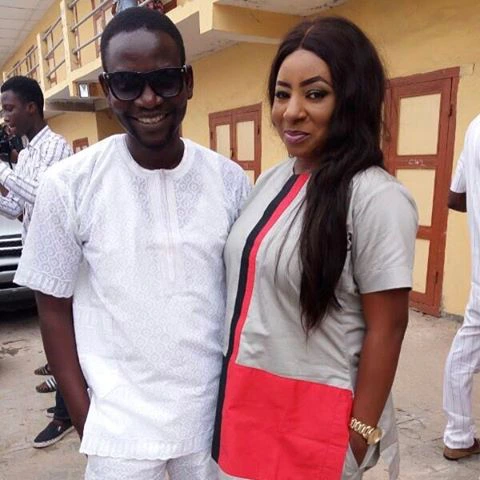 It was based on these allegations of infidelity that Afeez moved out of their matrimonial home, leaving his wife and kids behind.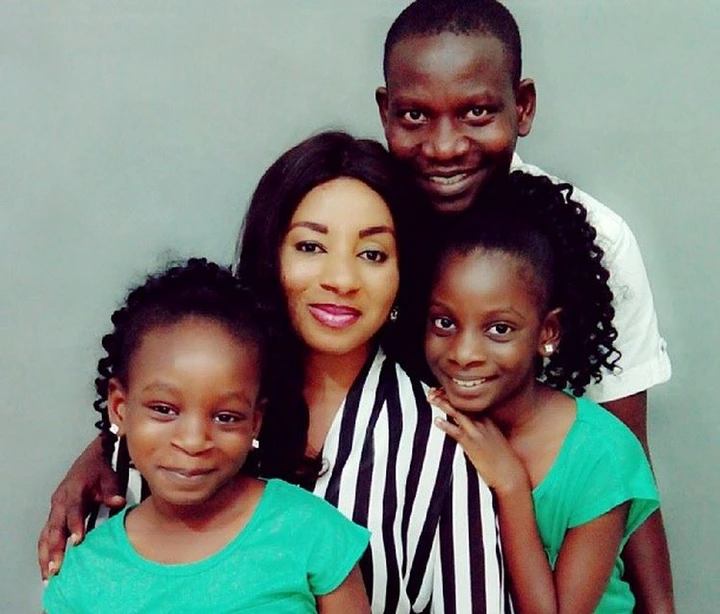 However, there were speculations in the media, that it was Mide that had moved out of her matrimonial home. Mide responded to these speculations in an interview when she stated that it was her husband that had moved out of the house but he had left them for no reason.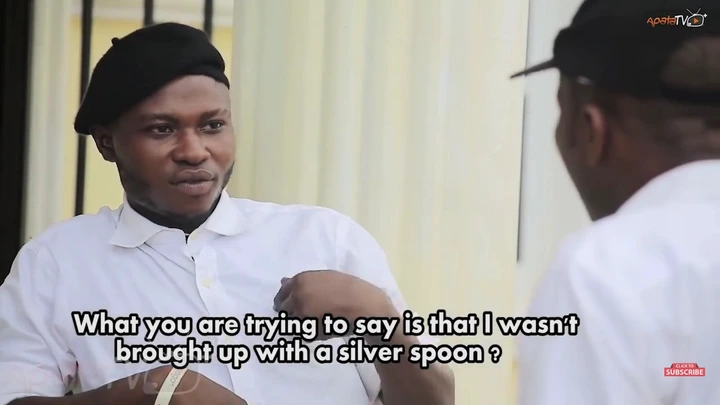 Mide had given hint of a reunion when she shared a post on social media. According to her, they had settled their difference and it was just a matter of time before her husband comes back.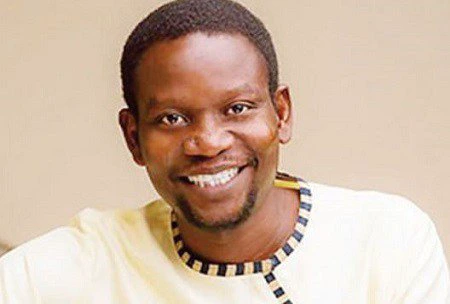 However, nothing was heard from Afeez's camp and this further fuelled the speculations in the media that the couple had gone their separate ways for good.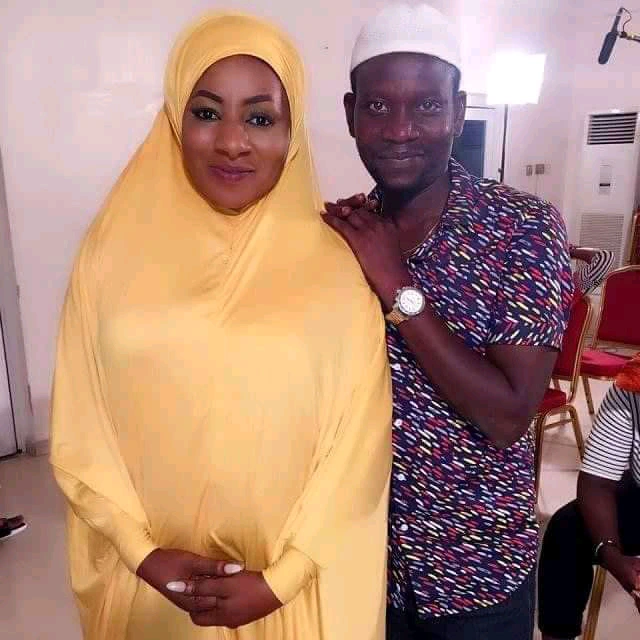 A few months later, reports surfaced on the internet that the couple had truly settled their differences. This was confirmed by Afeez in an interview with Encomium where he explicitly stated that there was no more war between himself and Mide.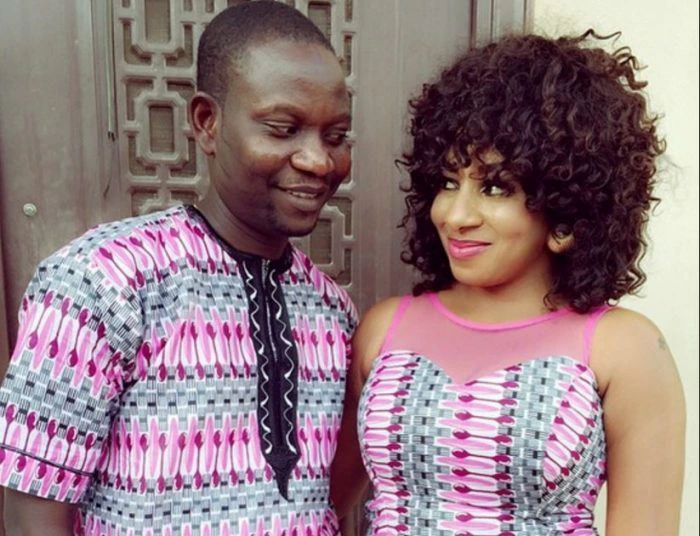 This was further confirmed when Mide celebrated her birthday. Afeez took to social media to celebrate his wife. This action finally silenced critics and naysayers for good.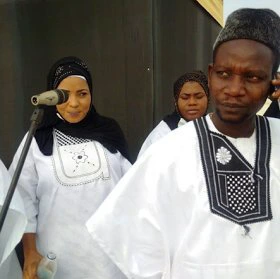 According to media reports, one of the conditions Afeez gave Mide prior to his return was for Mide to cut off her ties with Mercy Aigbe as he felt their relationship was influencing her negatively.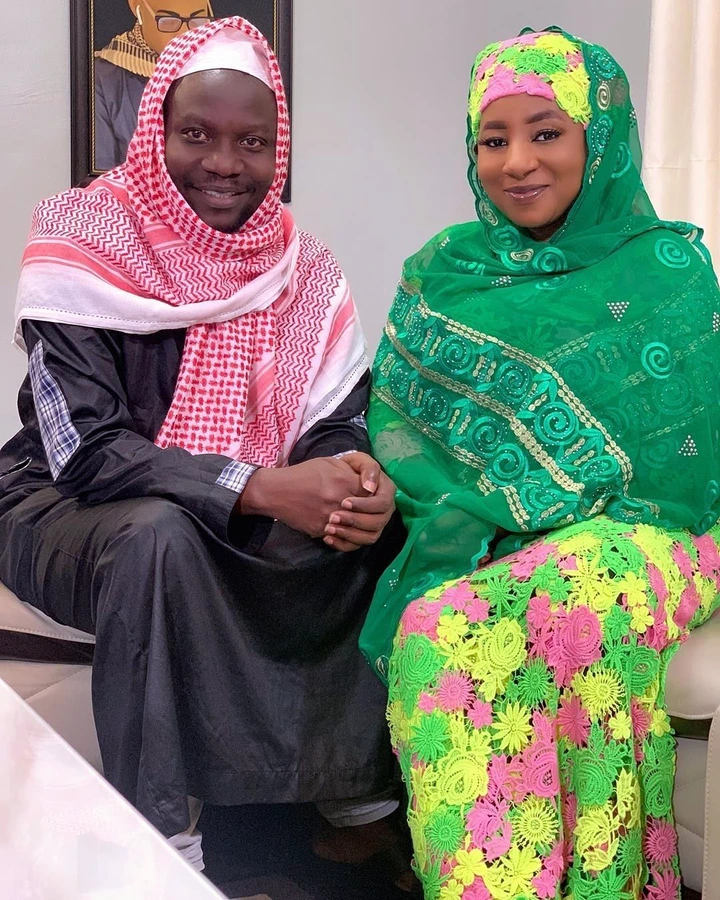 As a result, Mide who used to model for Mercy's fashion line, Magdivas had to end her contract with Mercy.