Read Time:
5 Minute, 54 Second
Rebecca Adebimpe Adekola (Ireti)
In the 1990s before the likes of Jenifa and the rest, Nigerian actress, Rebecca Adebimpe Adekola graced the screen of millions across the nation, especially lovers of Yoruba movies. Popularly known as Ireti, she dazzled many with her acting skills until her death on Friday, 27th September, 2002. The following are some of the movies she appeared in:
-IKE OWO
-AGBA AKIN
-OLAONIRAN
-23/24 LORO ILE AYE
-AYE AWA OBINRIN (the last movie she appeared in before her demise)
ALAMU S'ENIYAN
-ENIKAN O LAYE
-EDUNJOBI (brought her to limelight)
-AFINJU ALAPATA
-SIKIRA EREKO.
Ireti was born in Abeokuta, Ogun State, where she also grew up. She was a producer, film writer, director and an outstanding actress. Unknown to many, her younger relative, Opeyemi (not Odunlade) Adekola is also an actor and was inspired to take to the thespian art because of his late aunty. While speaking with Naijarchives, Mr. Opeyemi Ohiomare Adekola explained that the late Ireti and his own dad were cousins. Ireti's family are from Ogbomosho while Odunlade Adekola is from Otun Ekiti in Ekiti State although he was born in Abeokuta, Ogun State. I guess that lays to rest the popular rumour that Odunlade Adekola is Ireti's younger brother. While an actress, the late Ireti was known for starring in many flicks alongside Taiwo Hassan aka Ogogo Omokulodo, also one of Nigeria's most well-known actors in the Yoruba genre of Nollywood.
Following her death, there was a spontaneous outpouring of grief across the nation. On the 30th September, 2002, her body in a glistening white coffin was on display for her last public appearance at the National Theatre, Iganmu Lagos before her burial. Ireti mentored many actress in her lifetime, grooming them to become stars in their own right, one of whom is Bisi-Ibidapo Obe aka Omo Logba Logba. Ireti was also the role model for Ibironke Ojo aka Ronke Oshodi-Oke.
HOW DID SHE GET THE NAME 'IRETI'?
In 1993, Jide Kosoko released a movie titled Asiri Nla and in it, she acted the role of Ireti, and that was how the name stuck.
HER DEATH
Rebecca Adebimpe Adekola died after a brief illness due to some complications suspected to be from typhoid fever. She gave up the ghost at Unity Hospital, a private medical center in Surulere, Lagos State
Adekola Tijani popularly known as "Kamilu Kompo" is a Nigerian Comic Actor, writer, producer and director. He was born on the 1st of May,1975. He hails from Oyo State. Adekola Tijani is a very talented comic Actor who mostly Acted alongside his childhood friend who is a popular comic actor like him and popularly known as "Sanyeri". Adekola Tijani mostly Acted as an uneducated person, gateman and troublesome person in movies.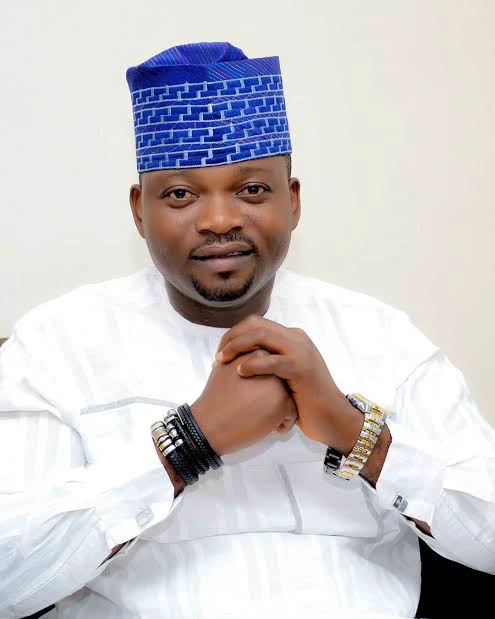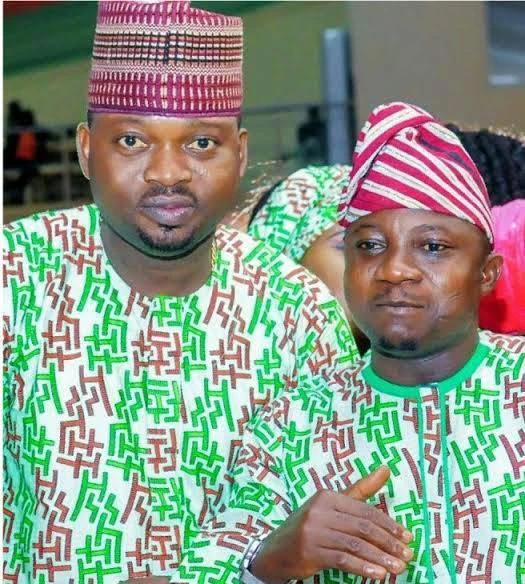 Adekola Tijani was born into a polygamous home and at the age of 3 he and his mother relocated from Oyo to Lagos where he had his primary school education in oyewole primary school in Lagos State and later relocated back to Oyo on completion of his primary school education. While in Oyo, he attended Ansar – Ud – Deen grammar school, Opapa, Oyo.
Adekola Tijani was opportune to joined Prince Seyi Adeoye Theatre Group after his Secondary where he met with Olaniyi Afonja popularly called "Sanyeri".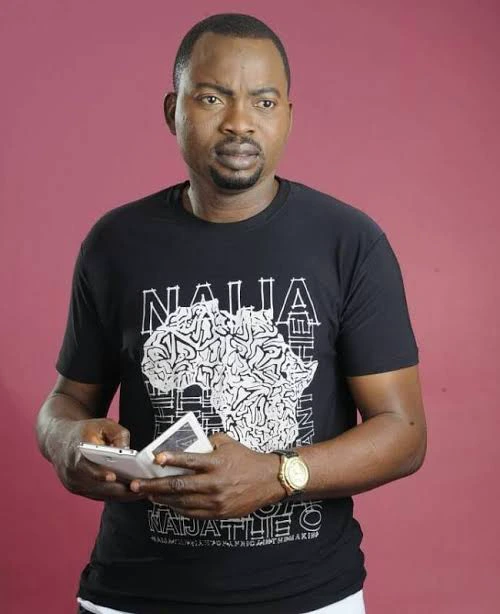 Adekola Tijani produced the Yoruba comedy movie titled "Kamilu Kompo" and it turned out to be a huge success which brought him to limelight and also where he got his nickname.
Marital status
Adekola Tijani is happily married to Kuburat Tijani and their union is blessed with two children, a boy and a girl.
Pictures of Adekola Tijani, his wife and children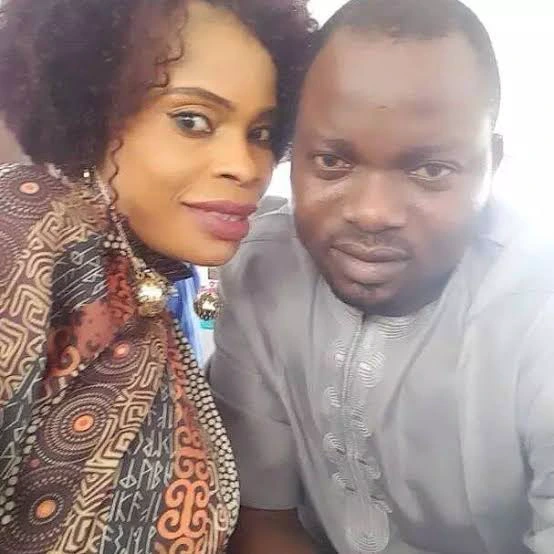 Odunlade Adekola biography and history. This award winning Yoruba actor has a beautiful history and success story behind him. Checkout the success story of this great personality.
This veteran actor was born in Abeokuta, Ogun State on December 31, 1978. His father was a choirmaster at a Christ Apostolic Church at the moment Odunlade was born and grew to become a pastor of this same church some time later.
Both Odunlade's mother, Deaconess Adekola and his father Pastor Adekola are from Ekiti State.
Odunlade received his primary education in his parents' homeland, Otun Ekiti, while the secondary education continued in Abeokuta.
Under the completion of his secondary education, Odunlade went into further education and entered the Moshood Abiola polytechnic. Having finished it, he has a Bachelor's degree in Business Administration from University of Lagos
Fans of the actor often wonder whether he has brothers or sisters of his own but there's very little information about Odunlade's parents and their other children. In fact, it's not known at all whether Odunlade is the only child in the family or whether he has brothers and sisters.
Odunlade Adekola's family life  Indeed, it's known for sure that the actor is married. His wife's name is Ruth and they met in 1995 at an event held by that same Christ Apostolic Church in Abeokuta. The couple is said to have been together since that time.
The marriage is blessed with four adorable boys, the youngest of their boys was born in 2015.
Odunlade's career started many years ago when he and a friend of his, Tunde, started acting as child actors in dramatic performances held at his home church.
Eventually, Tunde became a part-time actor and once upon a time introduced his friend Odunlade to a theatre group. They saw his talent at once and welcomed him into the family.
This was the time when Odunlade was choosing between being a musician and an actor. He was good at singing but more passionate about acting. The passion overcame and he started building up his acting career. In 1998, he already became a member of the Nigerian Association of Theatre Arts Practitioners.
Addon
Another adekola we should talk about is Adekola Jethro Oyekanmi  is the Junior Brother of Odunlade Adekola
Adejeth as he's fondly called is the popular brother of Odunlade. He's also an actor, editor, master of ceremonies, producer, film maker, brand ambassador and brand influencer, with 69,400 Instagram followers. He's also known as MC Karamo. He's a devoted Christian and own a Christian Theater Group.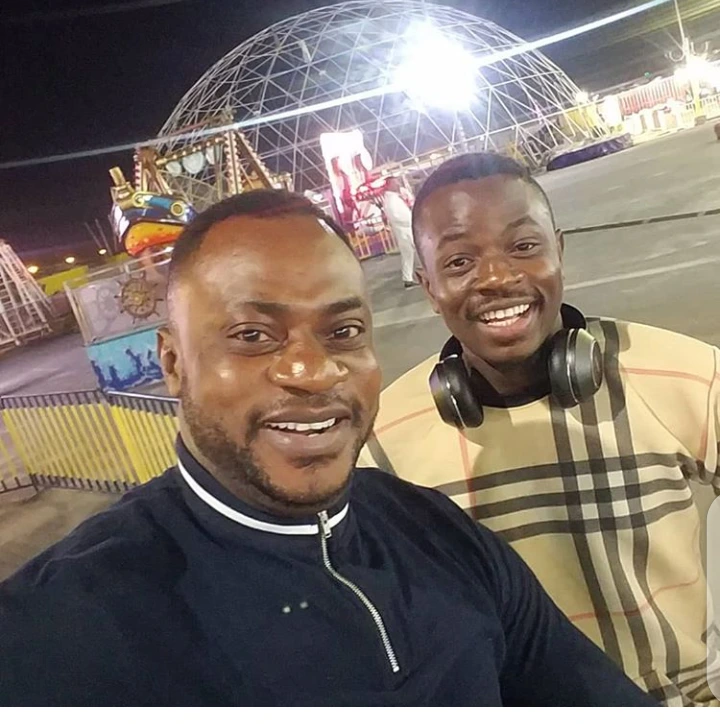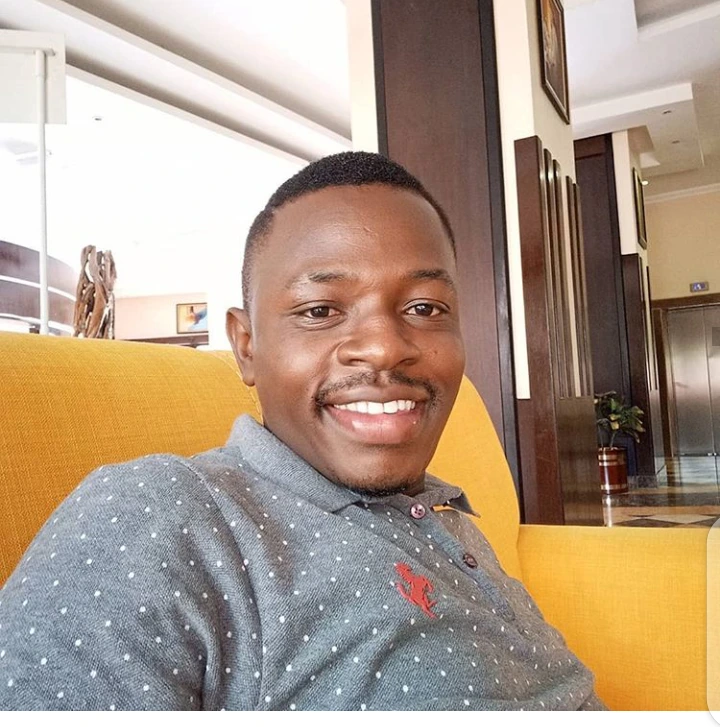 Adejeth recently came into the movie Industry. He has featured in some couple of movies. He recently produced, Moyosola, and the movie was directed by his senior brother, Odunlade Adekola. He's a very talented and skillful actor, who can interpret any movie role, and can fit into any character given to him by directors and producers.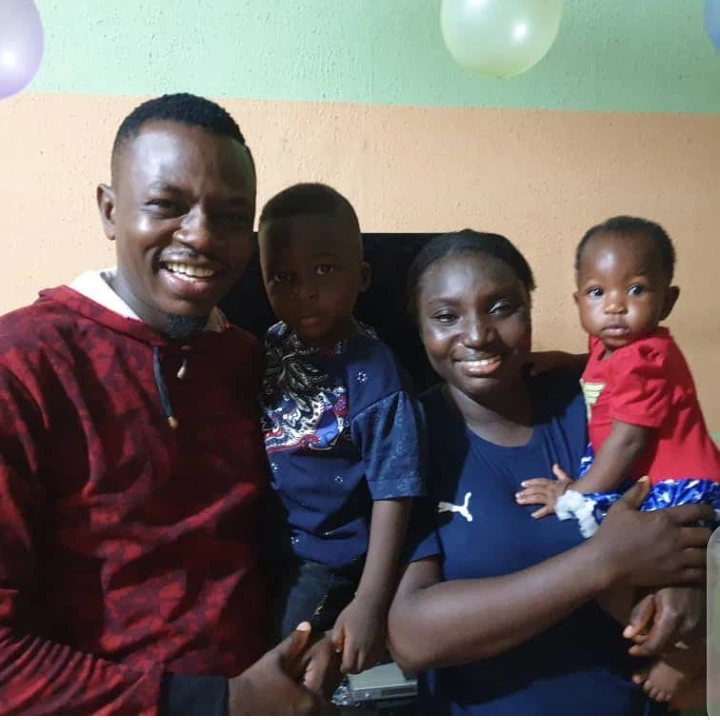 Odunlade Adekola's wife at Odunlade's brother birthday celebration.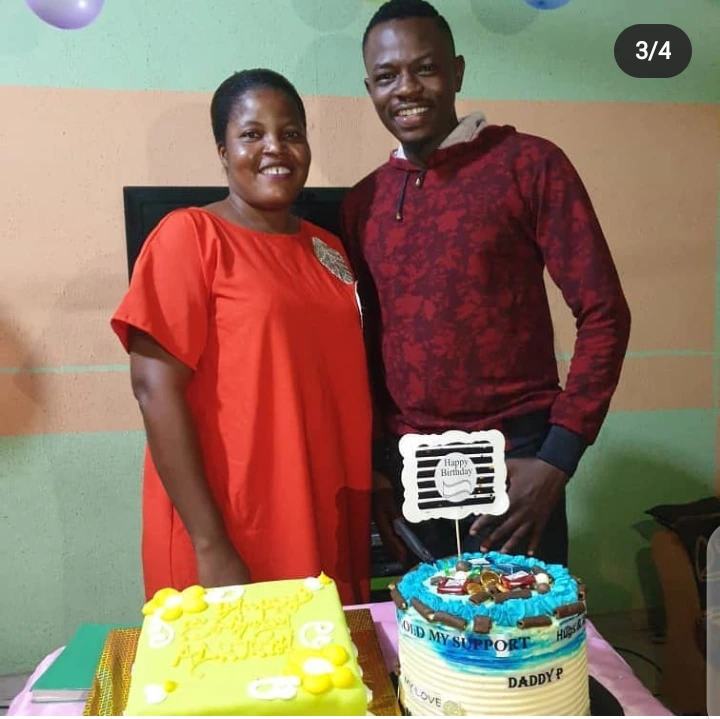 Adejeth was born on the 30th of May in the 1980s in Abeokuta, Ogun State. But a native of Ekiti State. He was raised in Abeokuta, where he had his primary and secondary school education.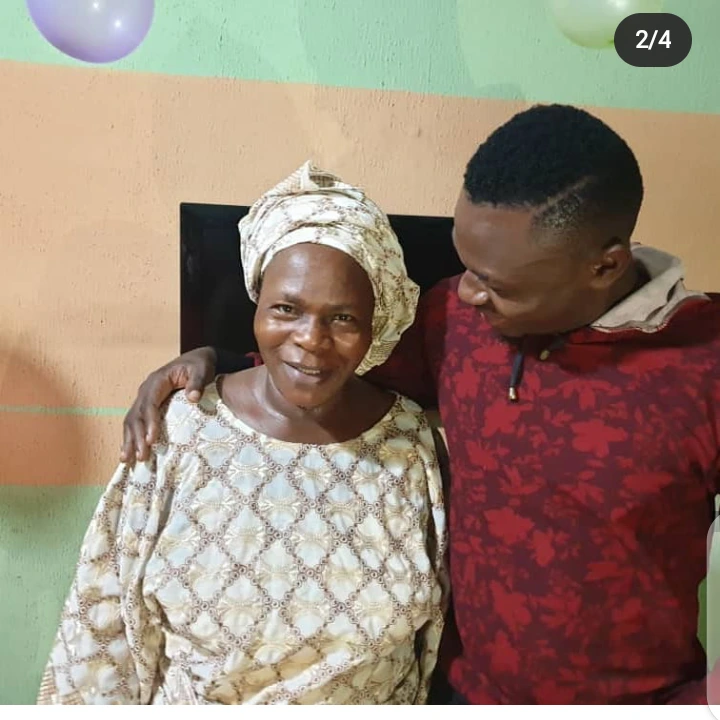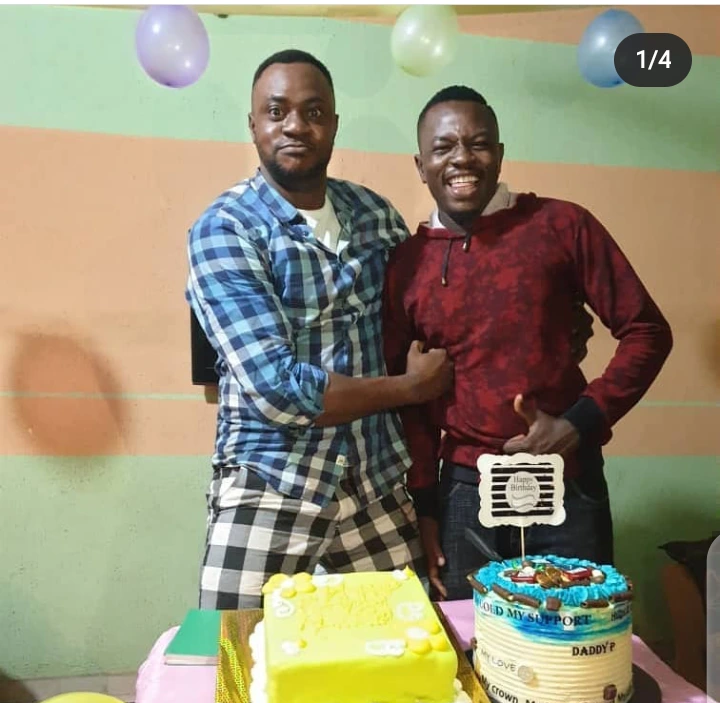 After his secondary school education, he proceeded to Moshood Abiola Polytechnic, Ogun State, where he obtained a diploma certificate in Mass Communication.