"Mrs. Bipolar, Una Well Done"-Massive Reactions After Chache Eke, Husband Look Like Romeo And Juliet In This New Photo
Chacha Eke really took all of us on a jolly ride on her bipolar rollercoaster and to some extent, we understand why some fans are yet to get over it.
The actress surprised her numerous fans when she recorded a video of herself saying she had had enough of her husband and was quitting her 7-years marriage. The video which has hastily done saw the actress saying that in the subsequent days, she will drop full details of what culminated in her abrupt decision.
Then suddenly she popped up in a different video less than 48-hours saying she had bipolar that triggered her earlier post hence we should disregard everything she said as she was still with the husband. Even her brother taking up the fight and exposing Chacha Eke's husband for manipulating this sudden u-turn so he can continue abusing her like he always did could not stop Chacha from running back to her husband.
We guess that's all in the past and from the look of things, Chacha is enjoying her marriage, evident in this photo.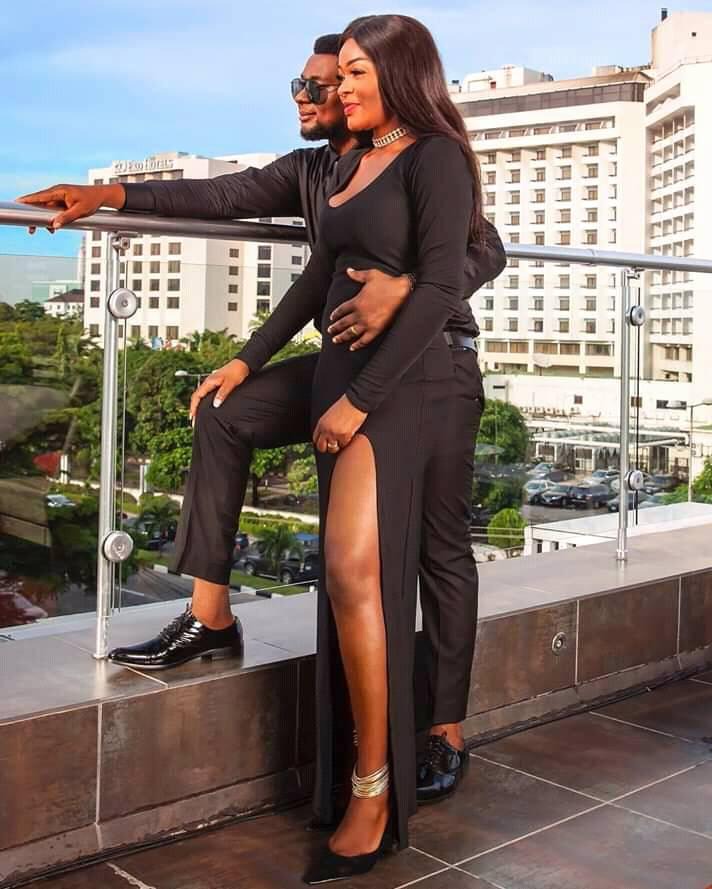 See reactions below;