Ondo or Ondo State is a state in Nigeria created on February 3, 1976, from the former Western State. It originally included the present Ekiti State, which was split off in 1996. Akure is the state capital. Each Nigerian state has several ministerial offices representing the federal government. Ondo State.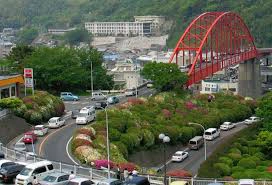 Below are 8 popular Nollywood Actors from the state:
1. Jibola Dabo
Jibola Dabo is a famous Nollywood actor, producer, scriptwriter, director, television personality, entrepreneur and a philanthropist. He was born on 12th August 1942 in Lagos State in the western part of Nigeria.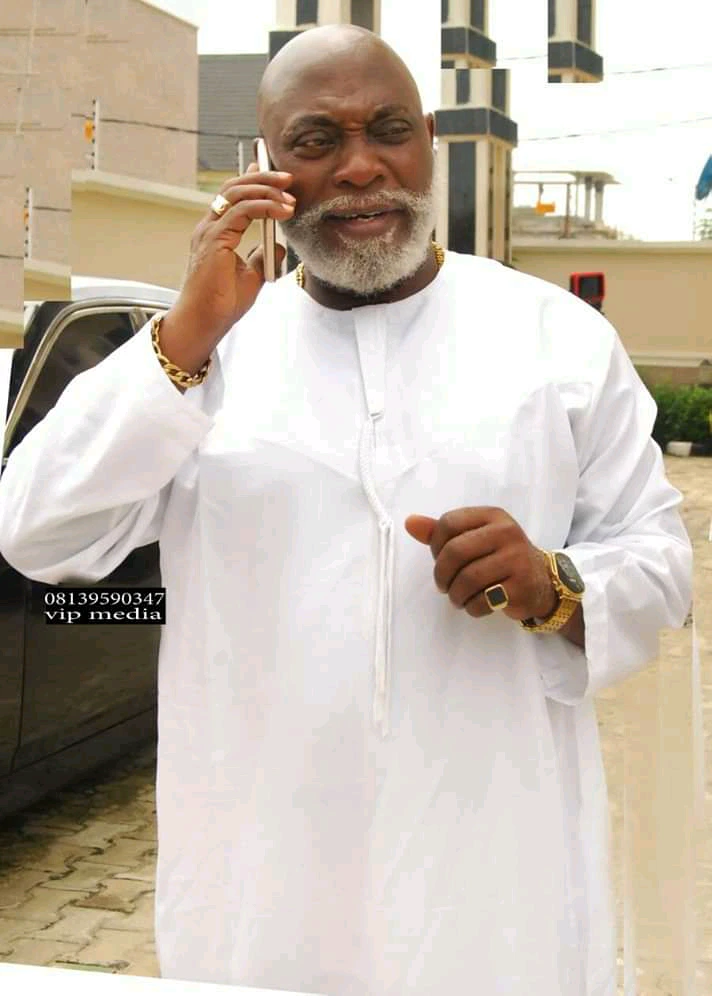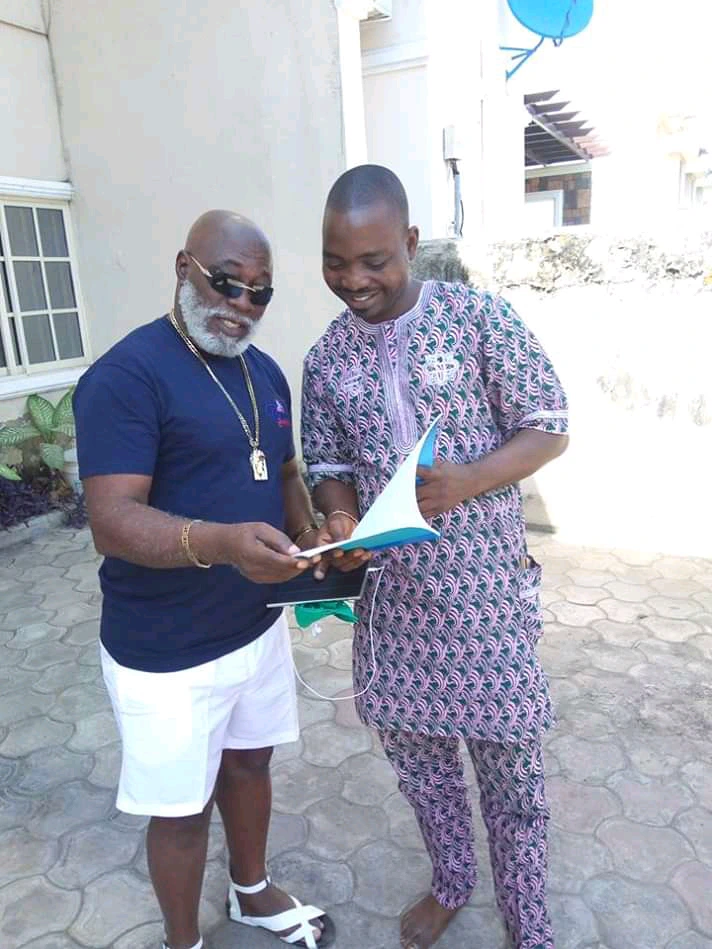 Jibola Dabo is originally from Owo, a small town in Ondo State in the western part of Nigeria. He completed both his primary and secondary school education in Lagos State, Nigeria and obtained both his First School Leaving Certificate and West African Senior School Certificate.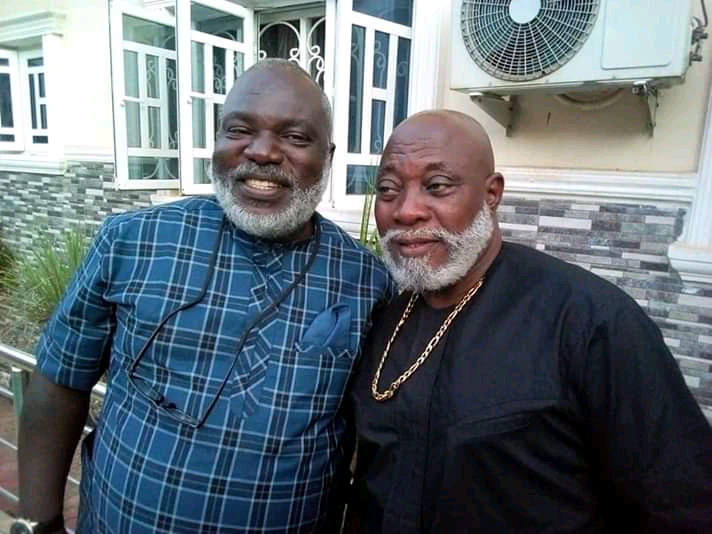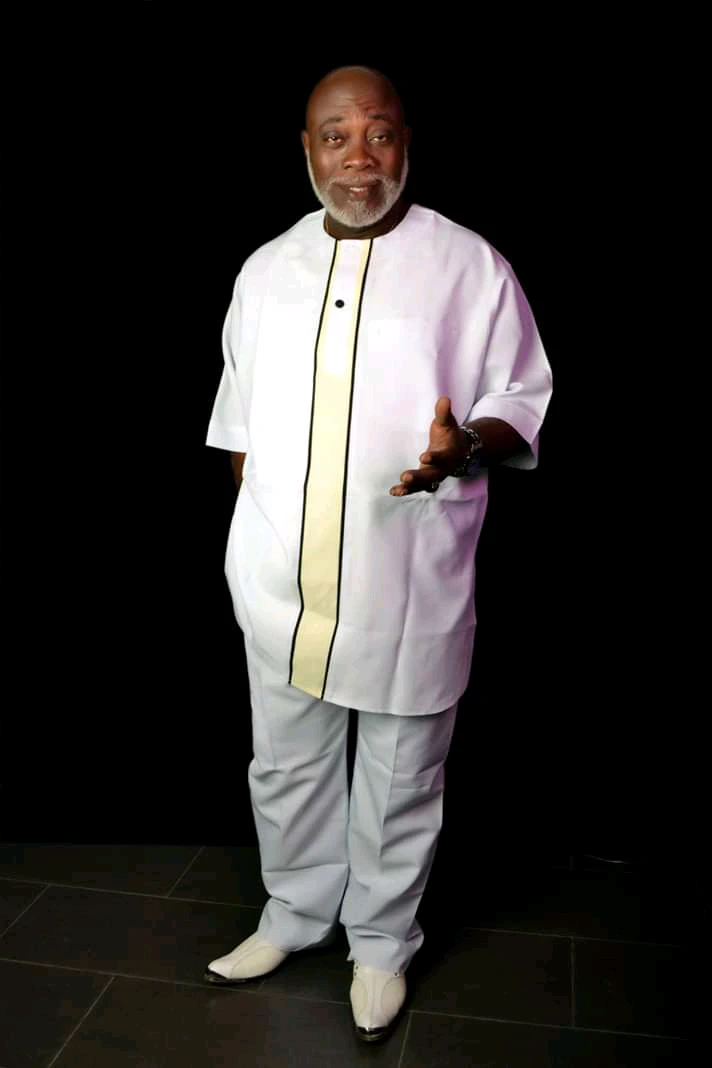 After completing his primary and secondary school education, Jibola Dabo proceeded to University of Lagos and graduated with a Bachelor's Degree in Fine Arts. After which he proceeded to Columbia State University in the United States of America and graduated with a Master's Degree in Mass Media.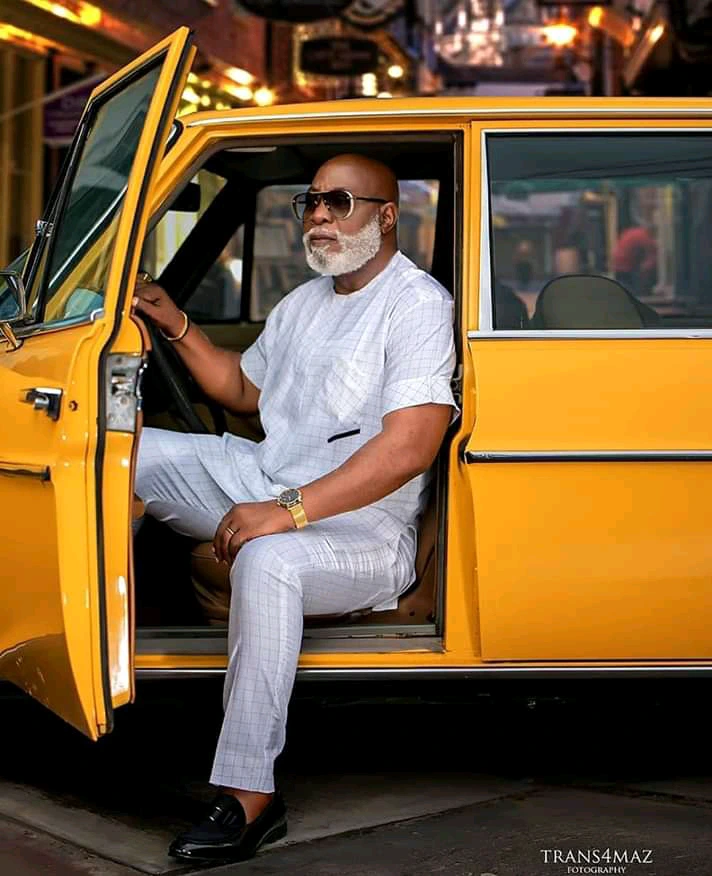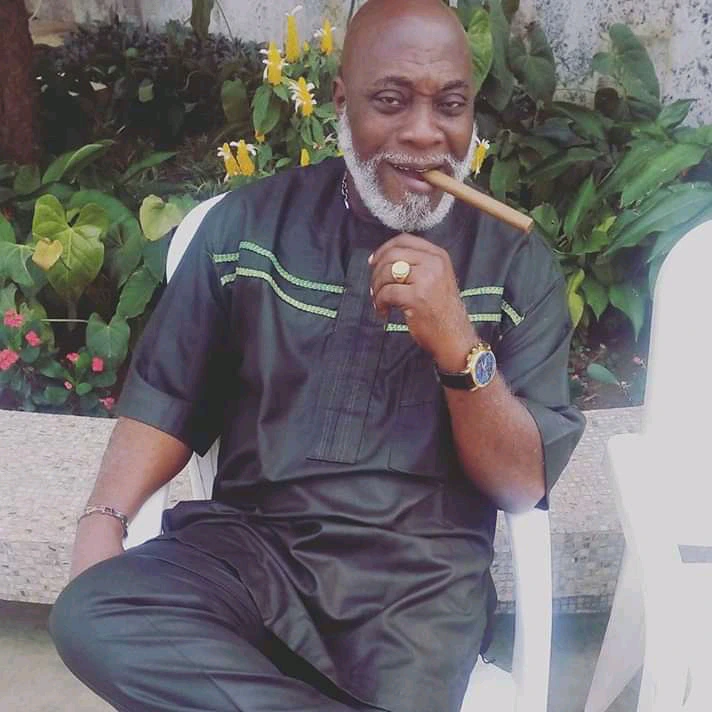 He started acting right from his primary school days when he played the role of Samson in a stage play drama. After which he played the role of a chief priest of his town in Owo, Ondo State, Nigeria. In 2006, Jibola Dabo joined the Nigerian movie industry (Nollywood) and has acted in several movies and still counting.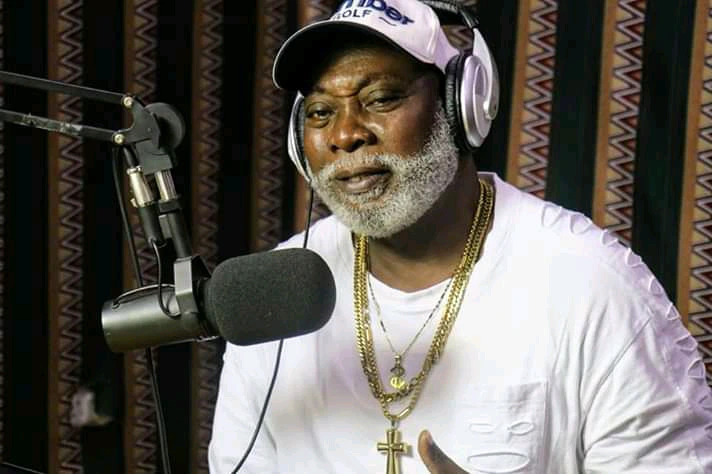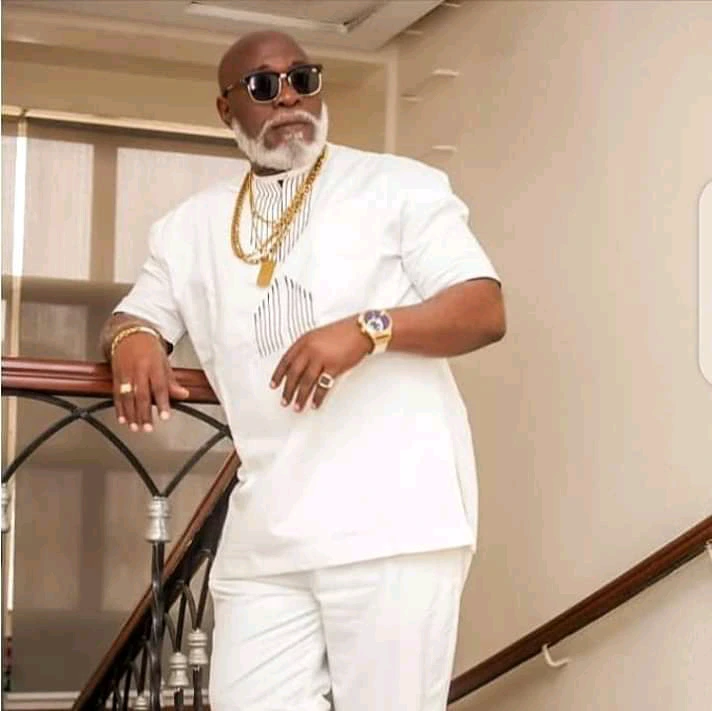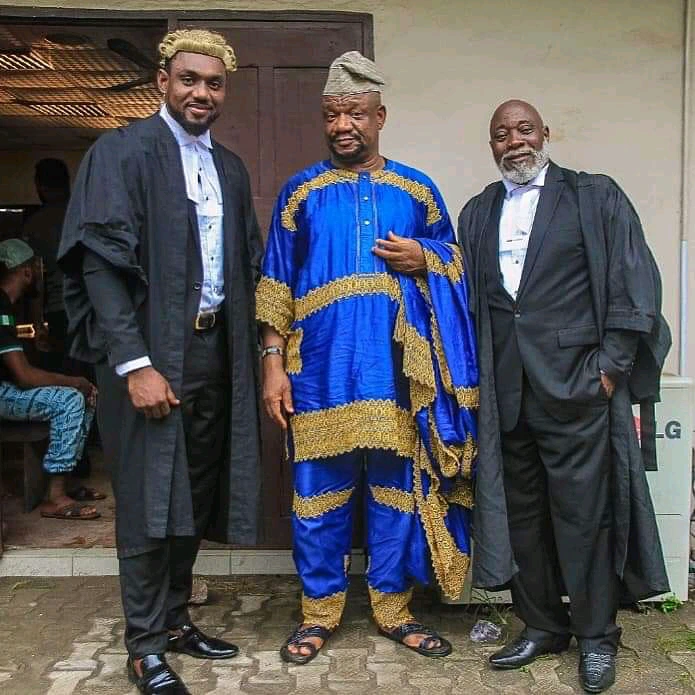 Jibola Dabo is also a winner of the Zuma Award for Best Actor of the Year at the Zuma Film Festival held in Abuja the capital of Nigeria. He has dated Nollywood actress Binta Ayo Mogaji and they have a child from that affair. He has also been reported to have about five children from different women. His children are grown up adults who are married with children. He also has six grandchildren.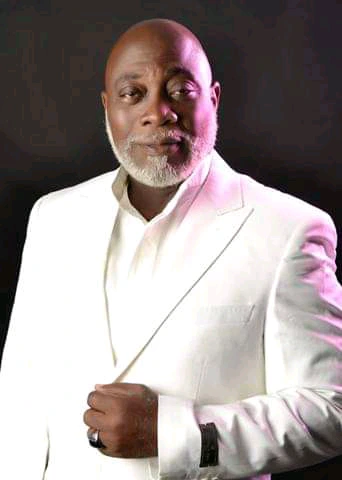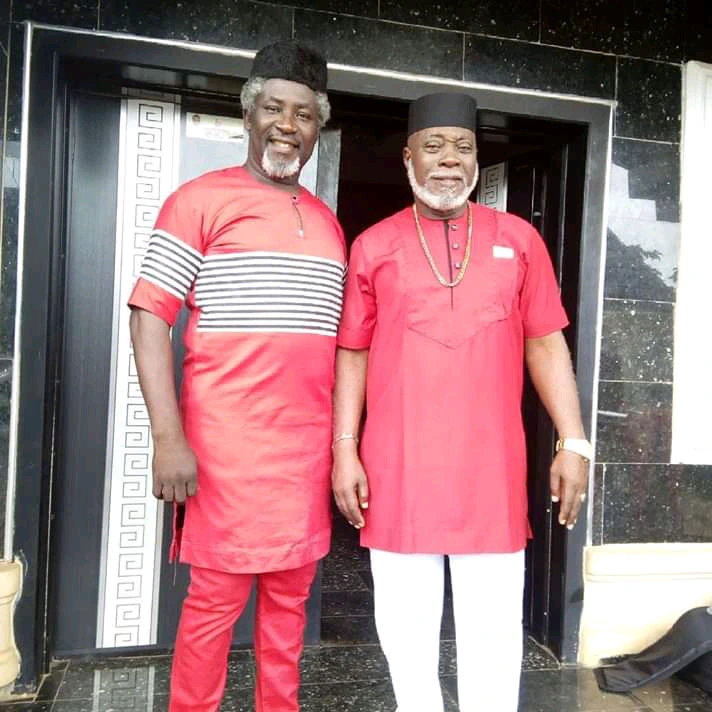 During an interview with the media, he confessed that he hates his gay role with the late Muna Obiekwe in the Nollywood movie "Dirty Secrets". According to him, it was his least favorite movie. He is an ardent supporter of Polygamy. The actor revealed this in a 2014 interview with Leadership Nigeria stating he is an ardent supporter of polygamy. According to him, Polygamy means when you see a woman you love and desire, you marry her with the consent of your already married wife and bring her home.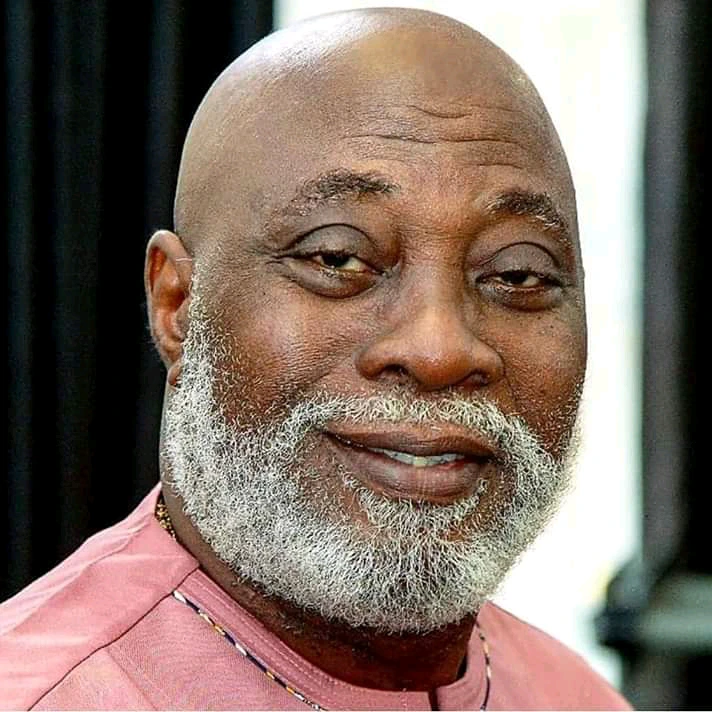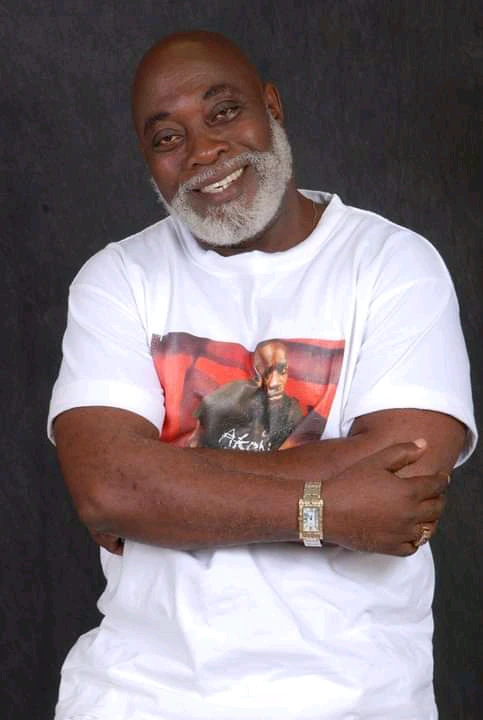 Jibola Dabo has had his white beard signature look for over twenty years. The actor once contemplated suicide by jumping in front of a vehicle because of hardship as a kid. According to him, he was born in a poor family and had to struggle for survival.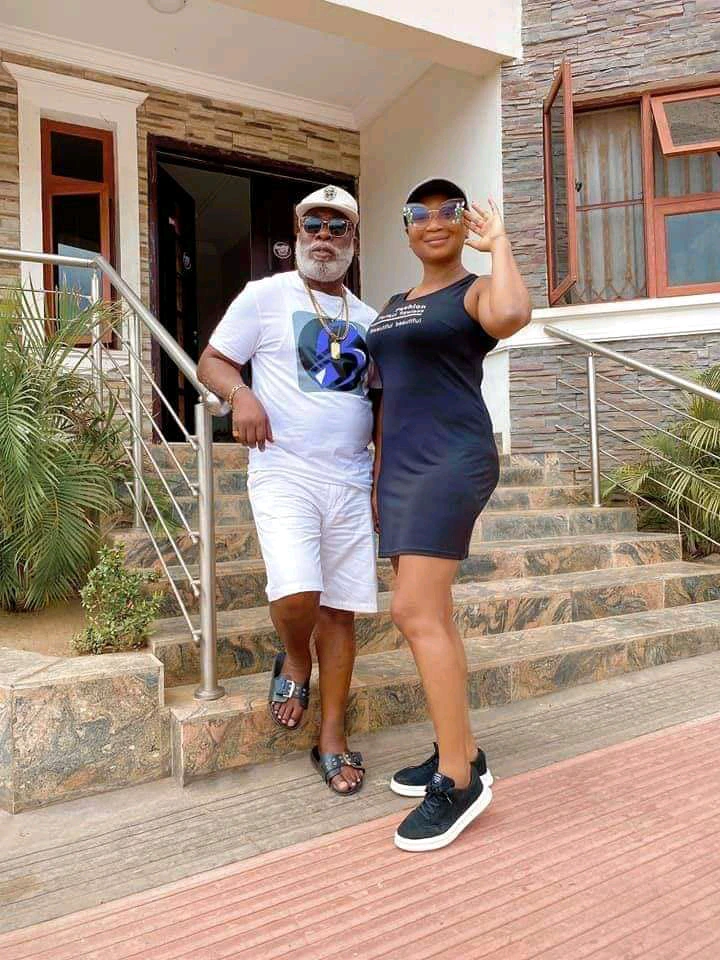 Jibola Dabo has acted in more than 150 Nollywood movies which include Dirty Secrets, Ihite Kingdom, Game Changer, 25th Birthday, Bloody Carnival, Mama Africa, Kingdom of Darkness, etc.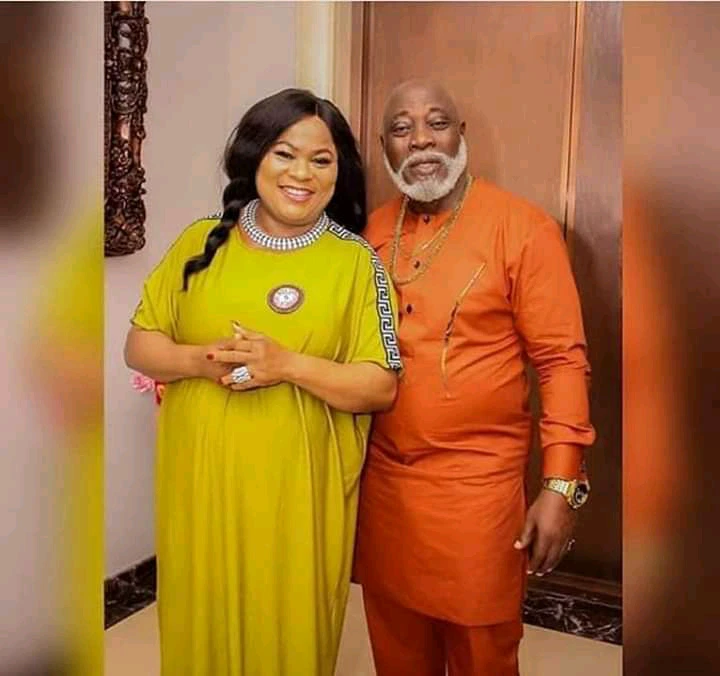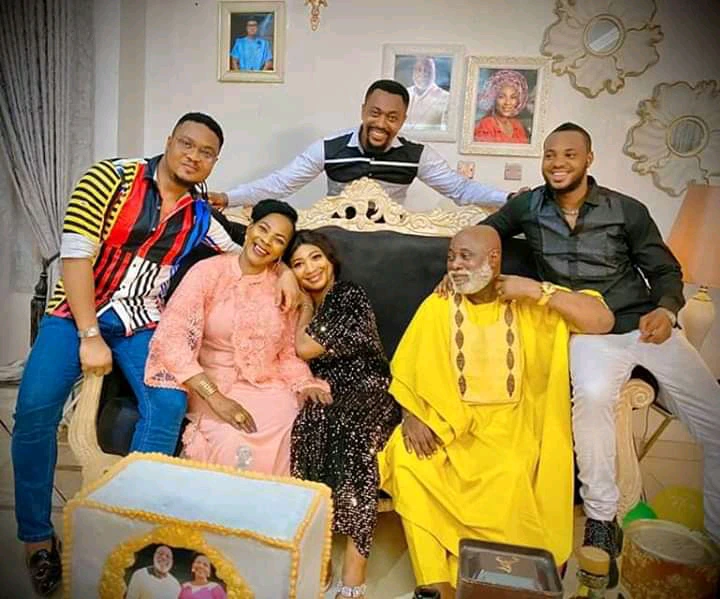 Jibola Dabo in the cause of his acting career has won several awards which include Best Actor of the Year at the Zuma Film Festival, Best Actor in a Leading Role at the Africa Movie Academy Award, Most Prominent Actor in Nigeria at the Africa Magic Viewers Choice Awards, Best Actor in Nigeria at the Golden Icon Movie Academy Awards and Best Actor of the Year at the City People Entertainment Awards.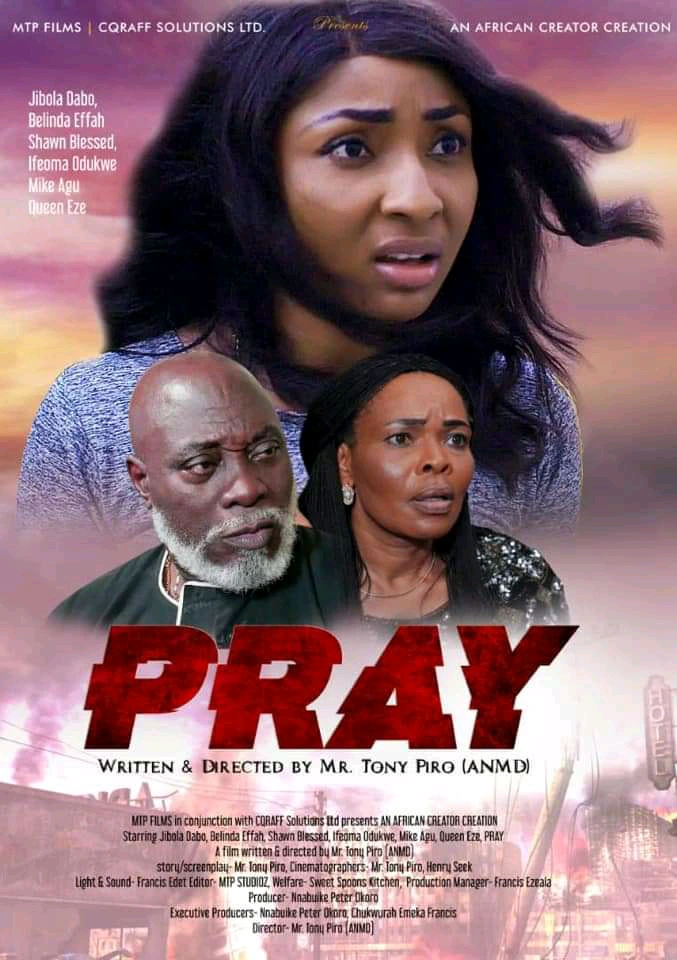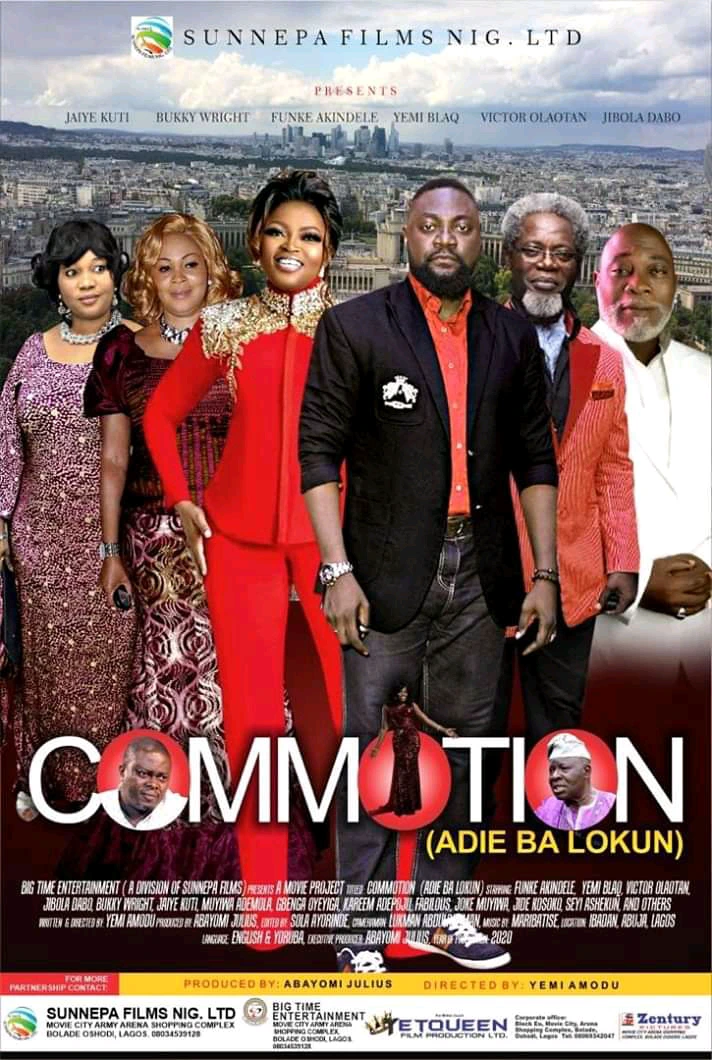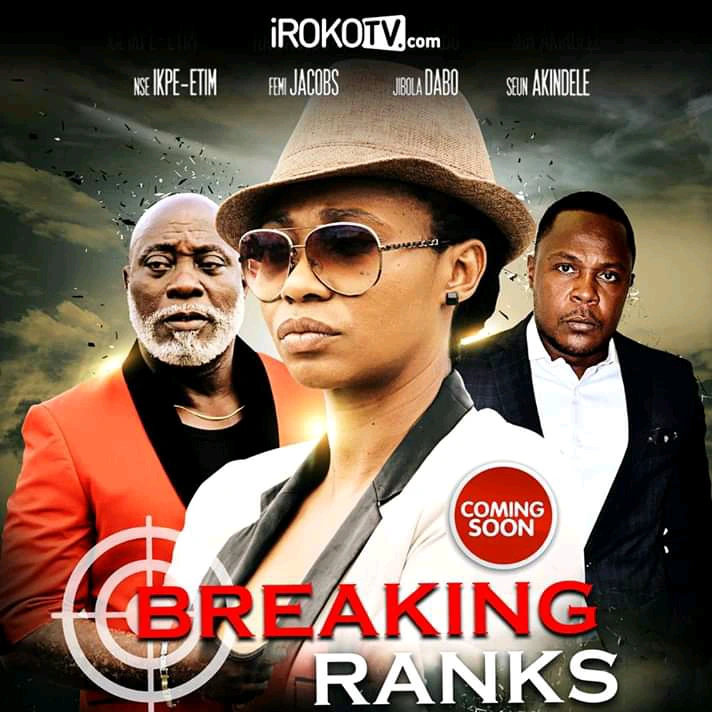 2. Ramsey Noah
Ramsey Nouah, born Ramsey Tokunbo Nouah Jr.; 19 December 1970, is a Nigerian actor. He won the Africa Movie Academy Award for Best Actor in a Leading Role in 2010.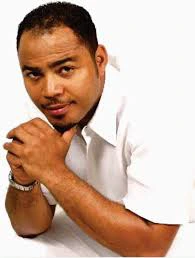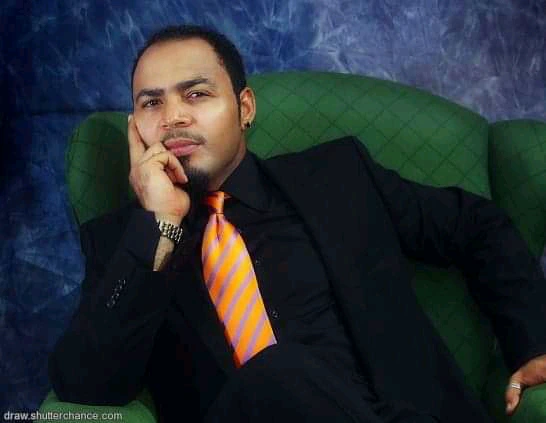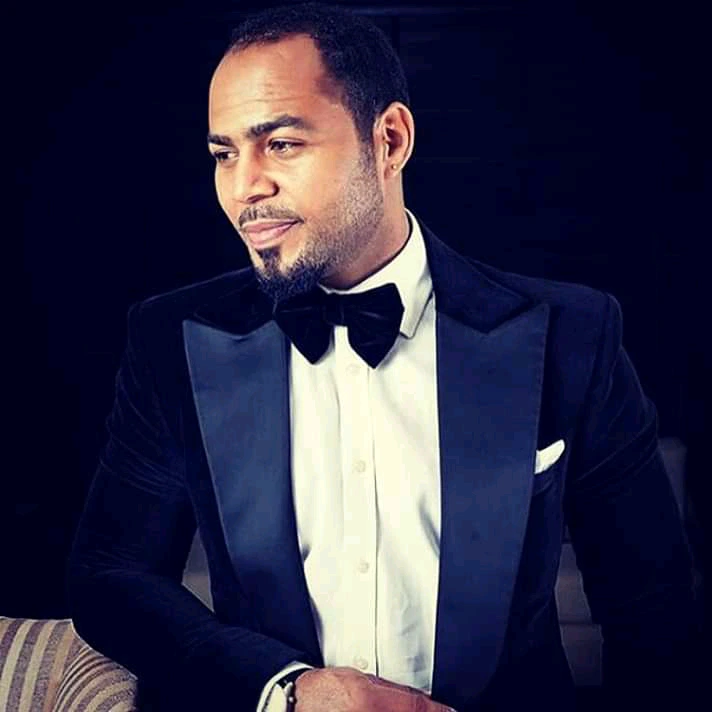 Nouah was born in Edo State to an Israeli father and a Yoruba mother who hails from Owo, Ondo State. He grew up in Surulere, Lagos, where he attended Atara Primary School and Community Grammar School. He obtained a diploma at the University of Lagos, after which he pursued a career in acting.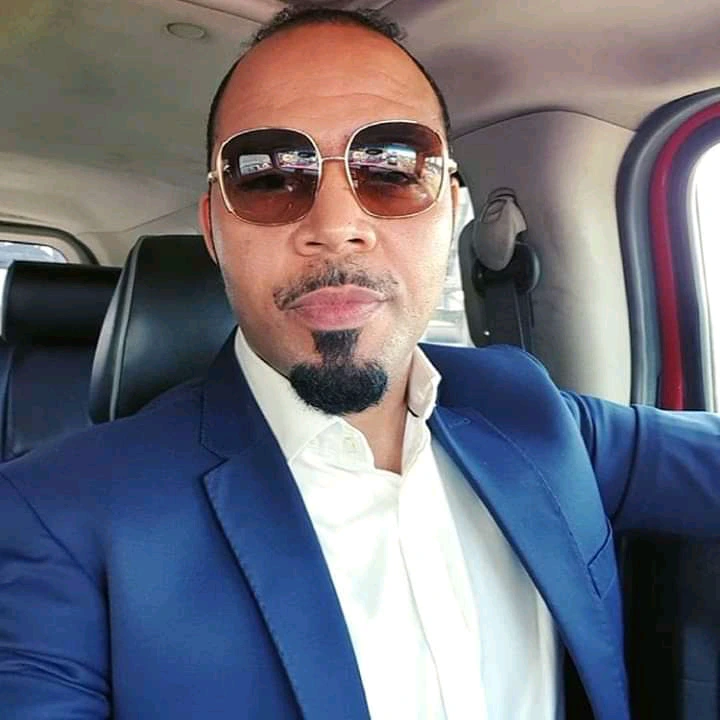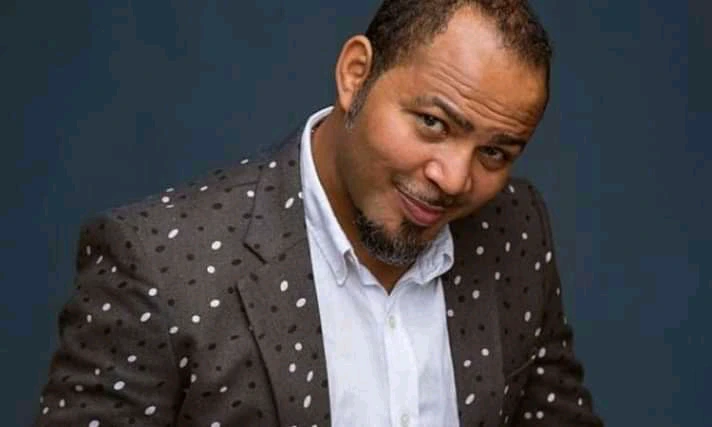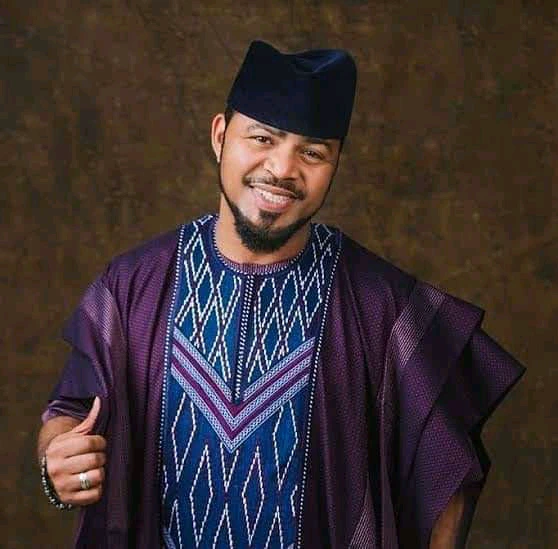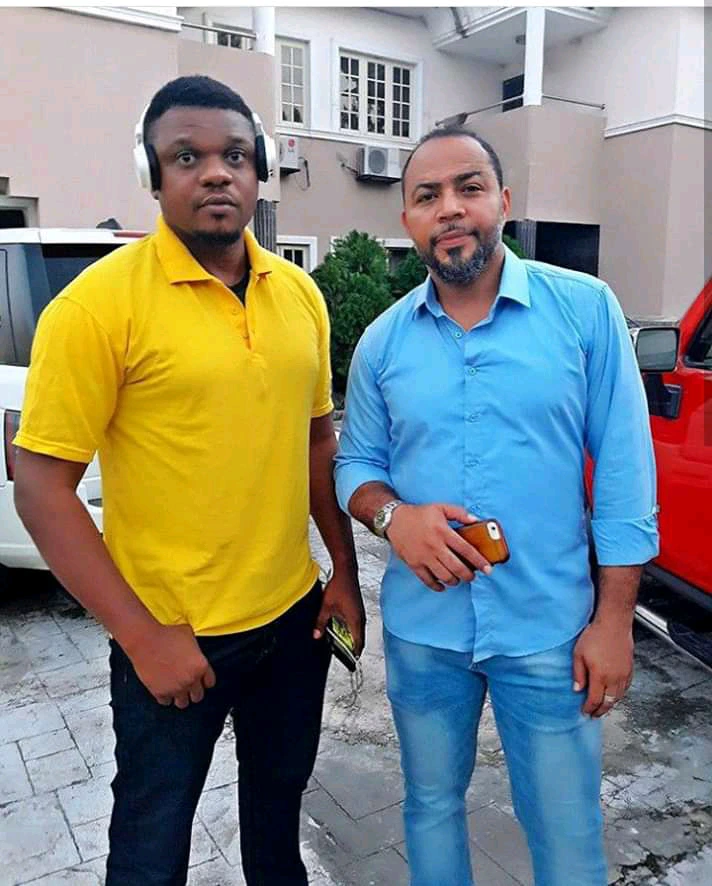 Nouah's acting career kicked off when he starred in the Nigerian TV soap opera Fortunes. Nouah has since then appeared in numerous films starring as the lead role. He has been called "Lover-Boi" for his numerous roles in romantic film. In 2010 Nouah won the African Movie Academy Award for Best Actor in a Leading Role for his performance in the Best Picture award winning film The Figurine. Nouah is considered to be one of the most sought-after actors in Nigeria.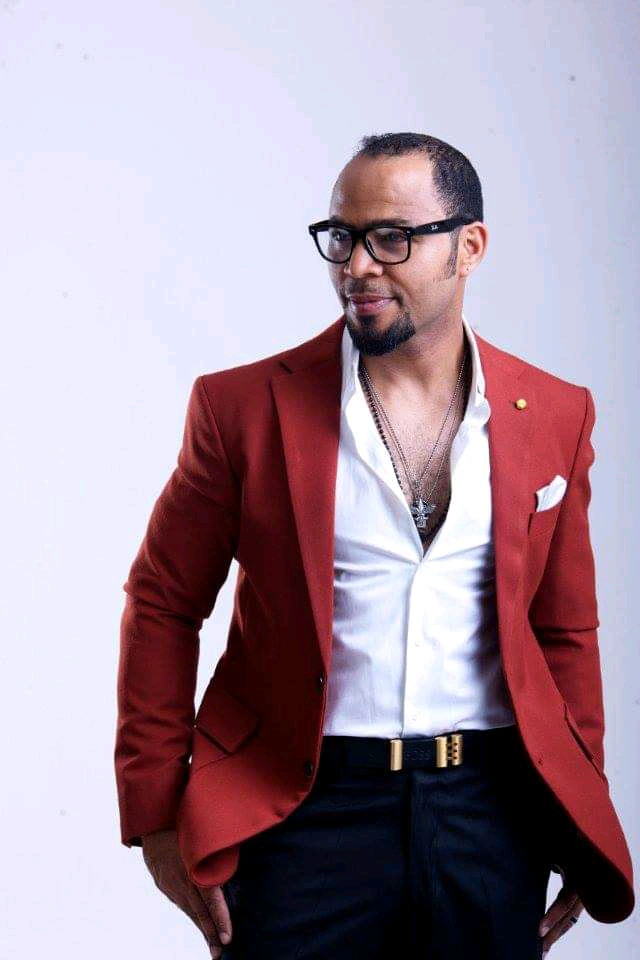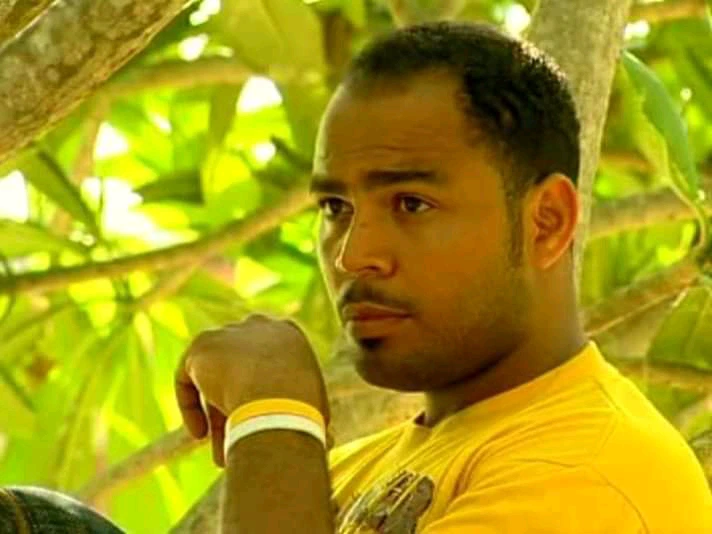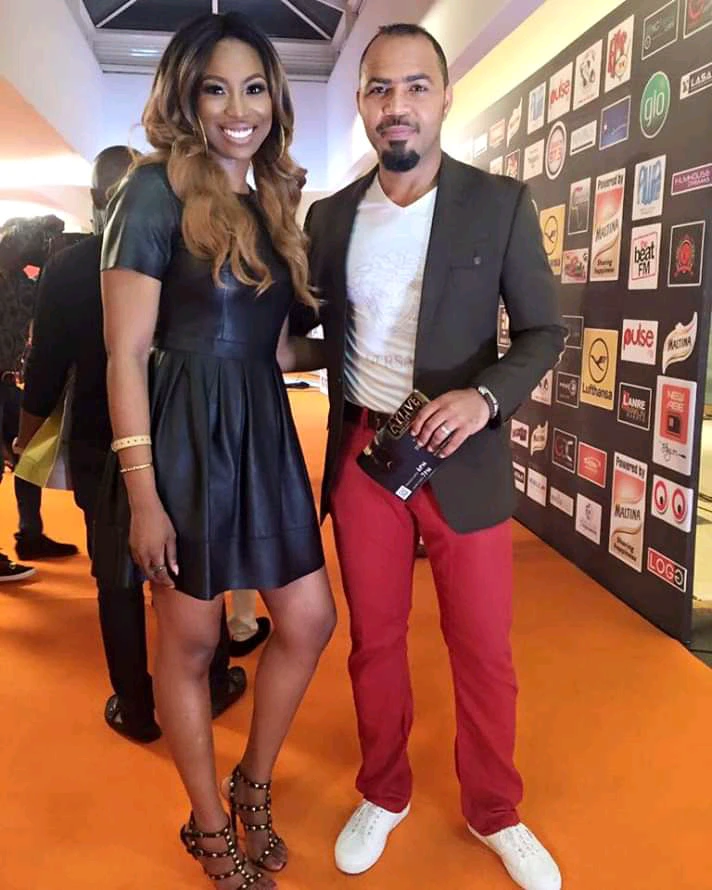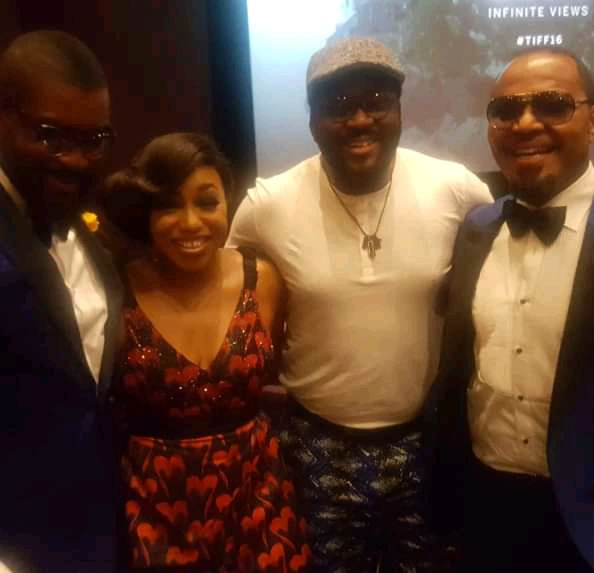 Nouah is married to Emelia Philips-Nouah. The couple have two sons and a daughter, named as Quincy, Camil Nouah, Desiree Nouah.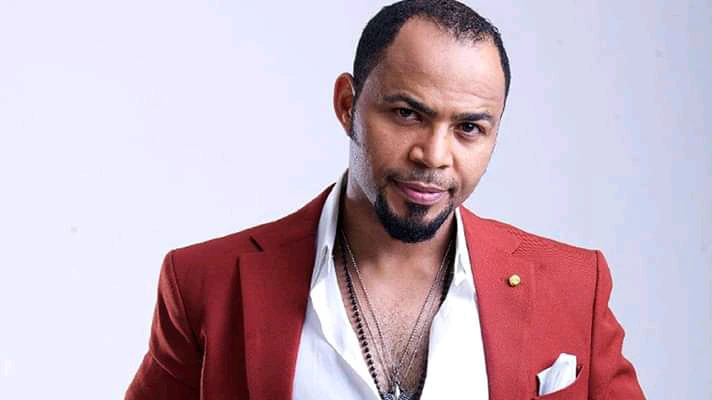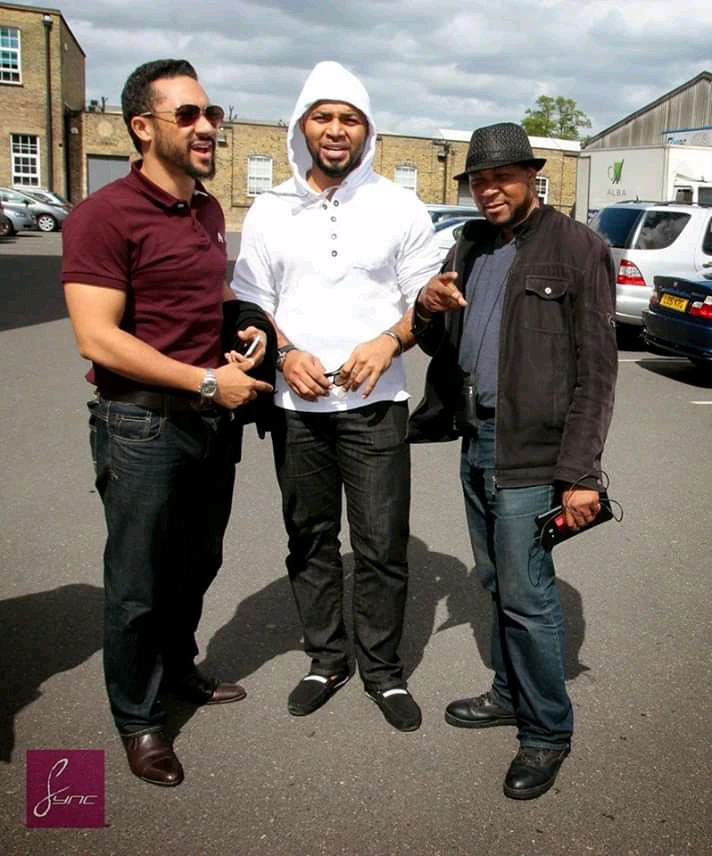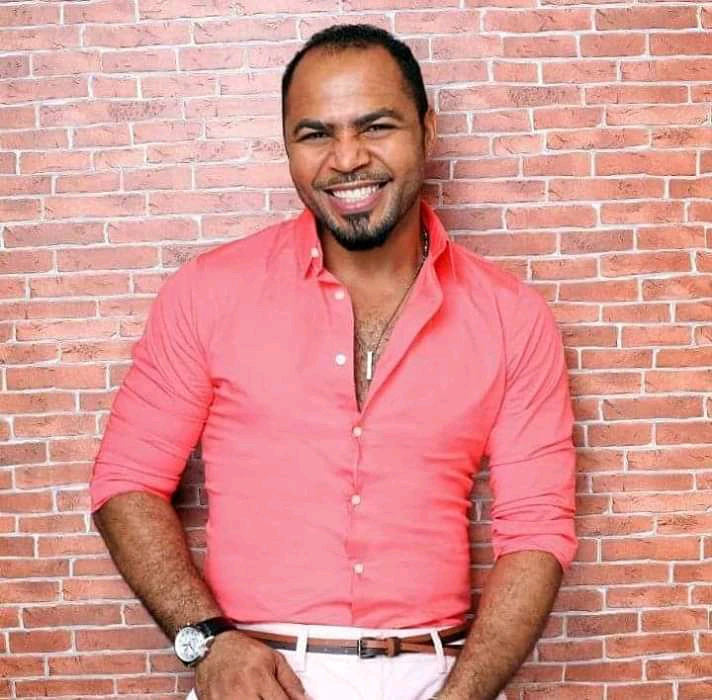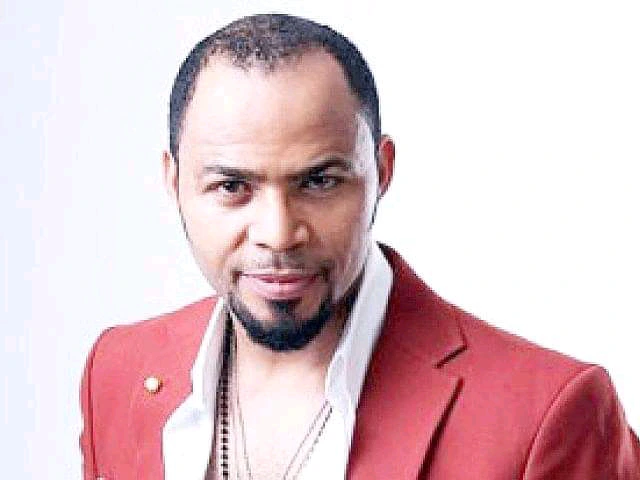 Although his father is an Israeli, Ramsey Noah has chosen to identify more with his maternal roots and the state he was born and bred which is Ondo State. He is maternally a Nigerian.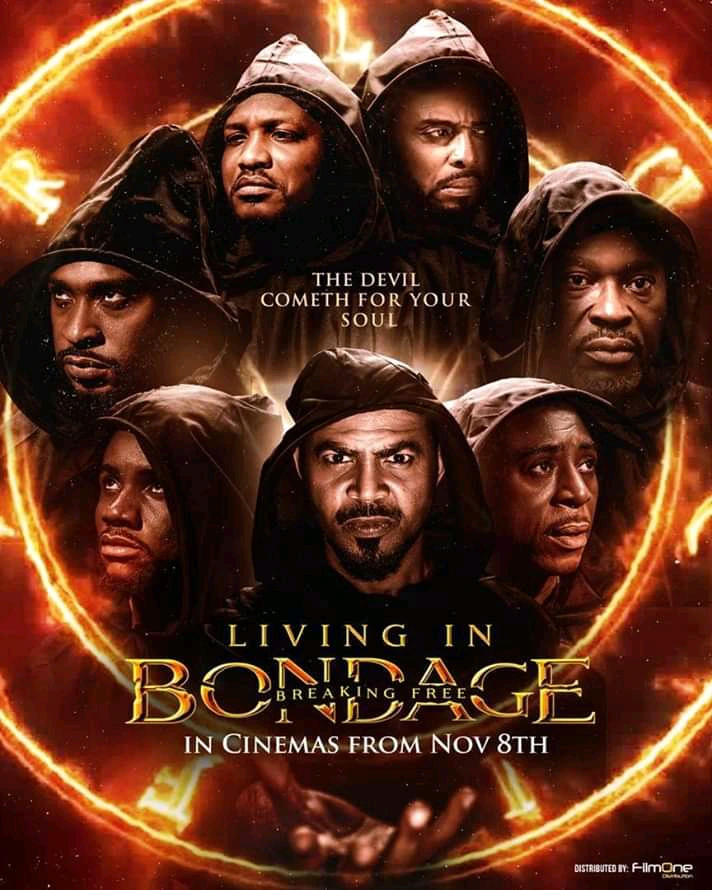 3. Don Richard
Dadene Oluwakayode Niyiola Richards-Oguntimeyin aka Don Richard is a popular Yoruba actor and director. He always plays bad boy roles in movies.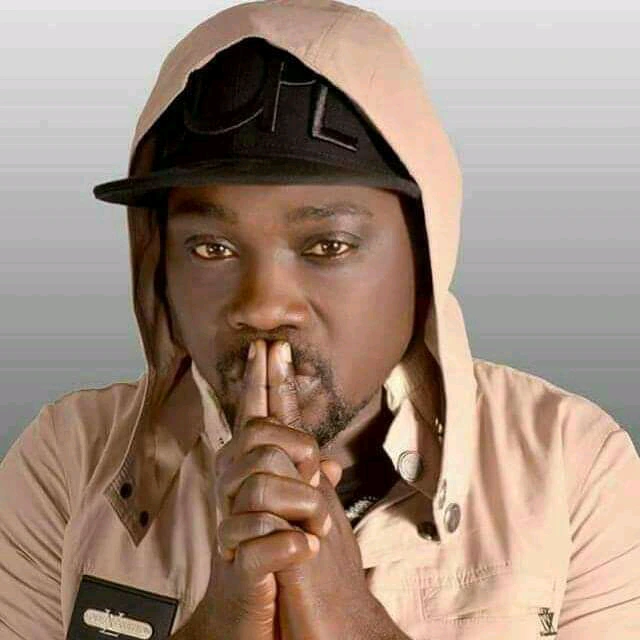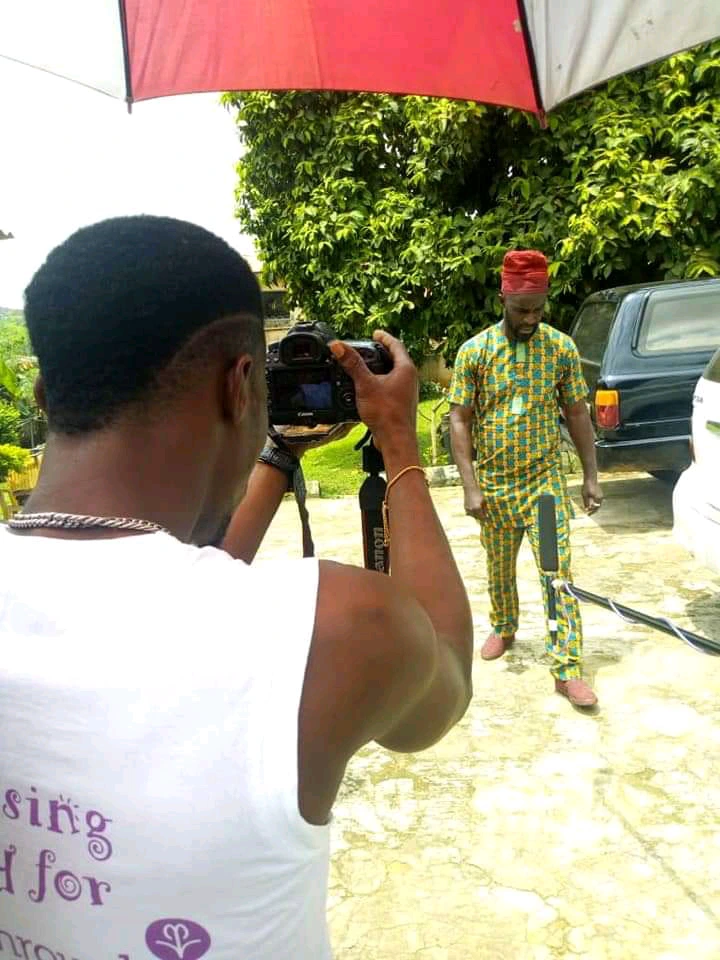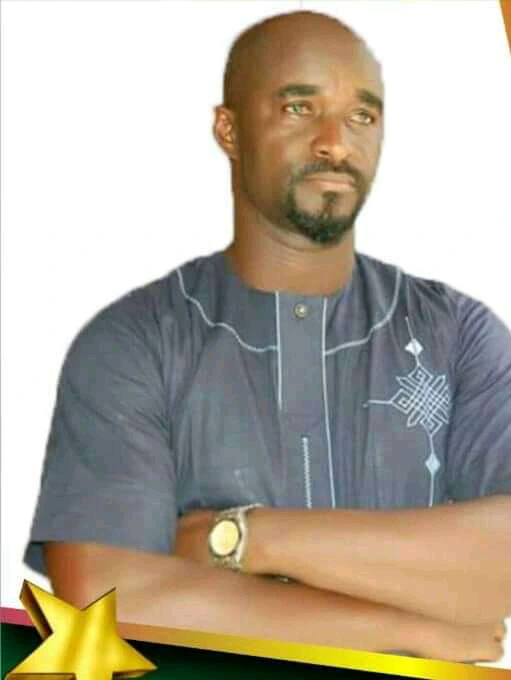 He is often Don known for the movies, Oba omo (2007), Olugbare (2007) and Elede (2008).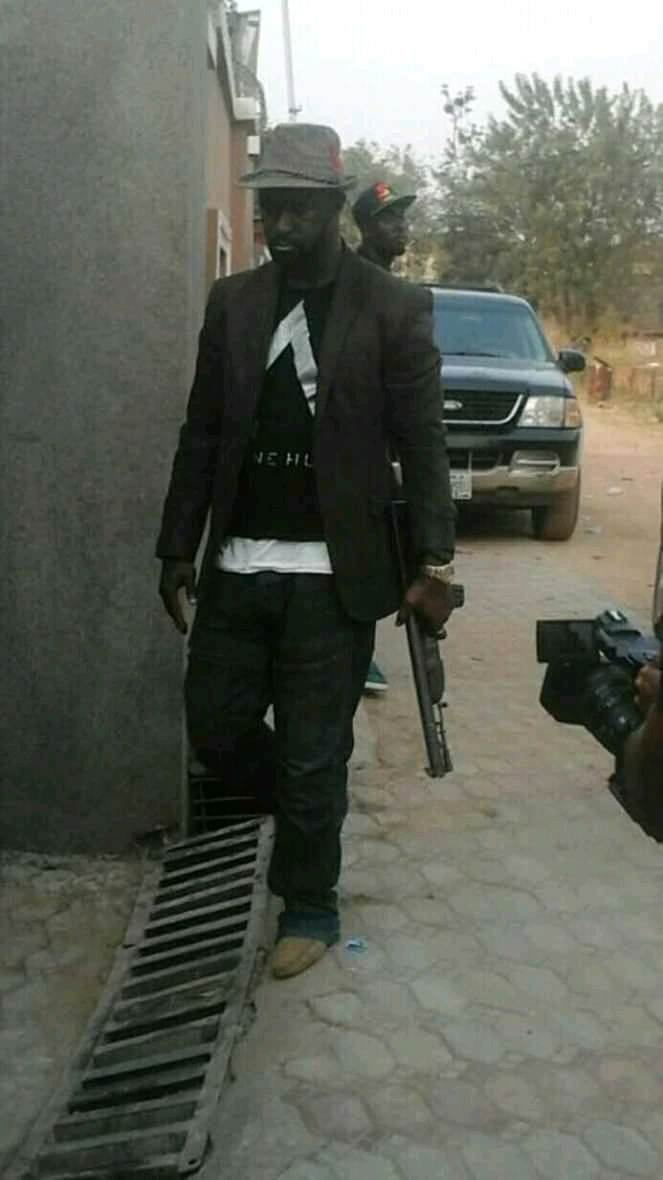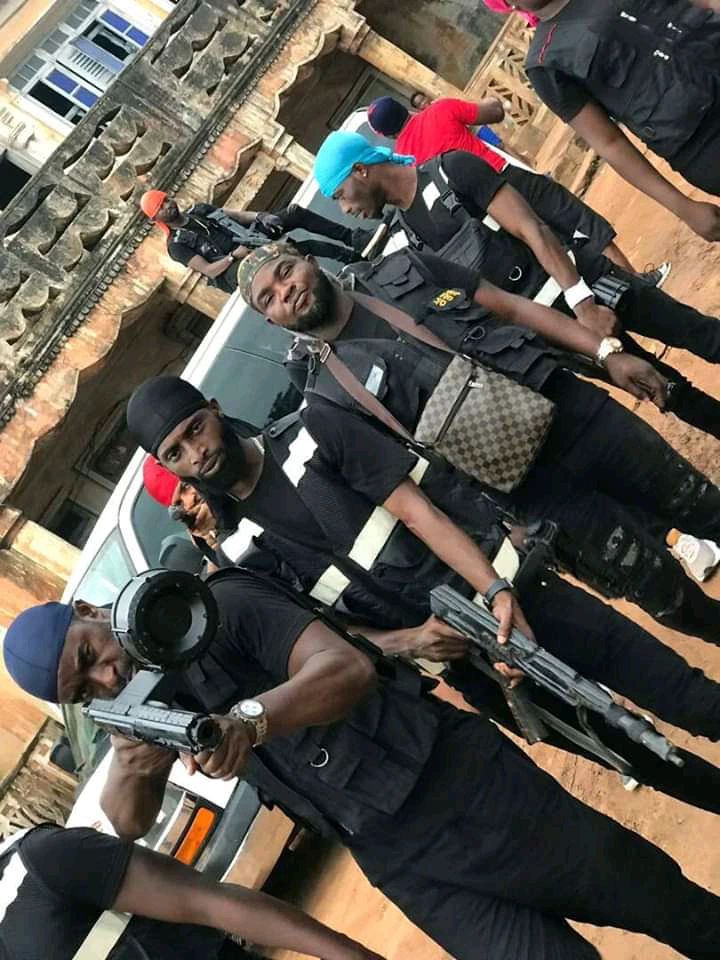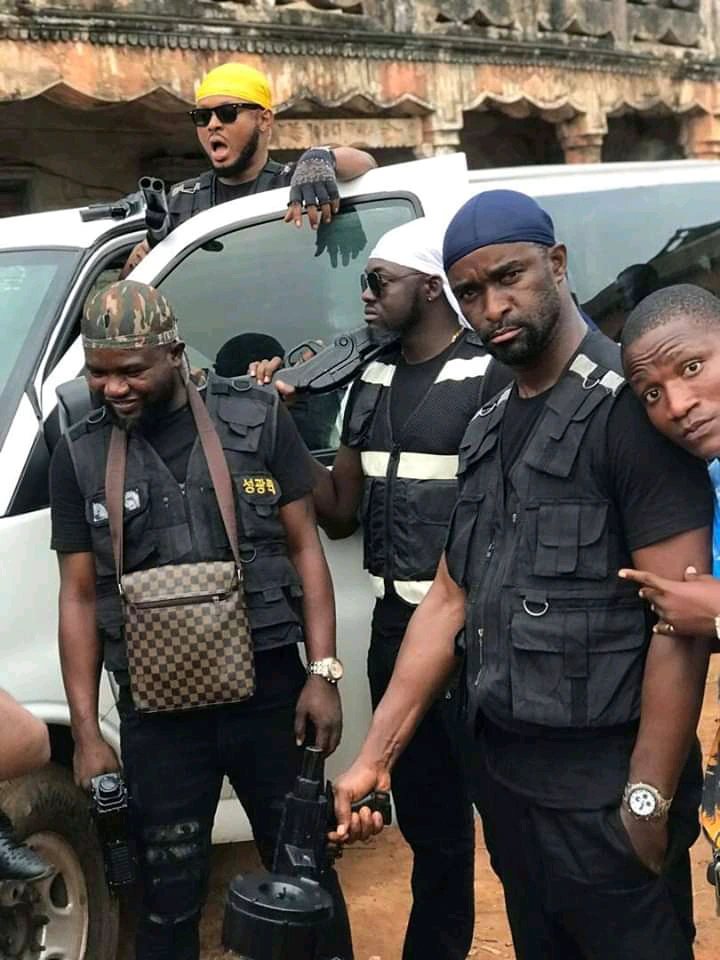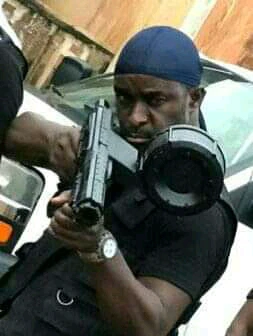 He hails from Ondo west local government.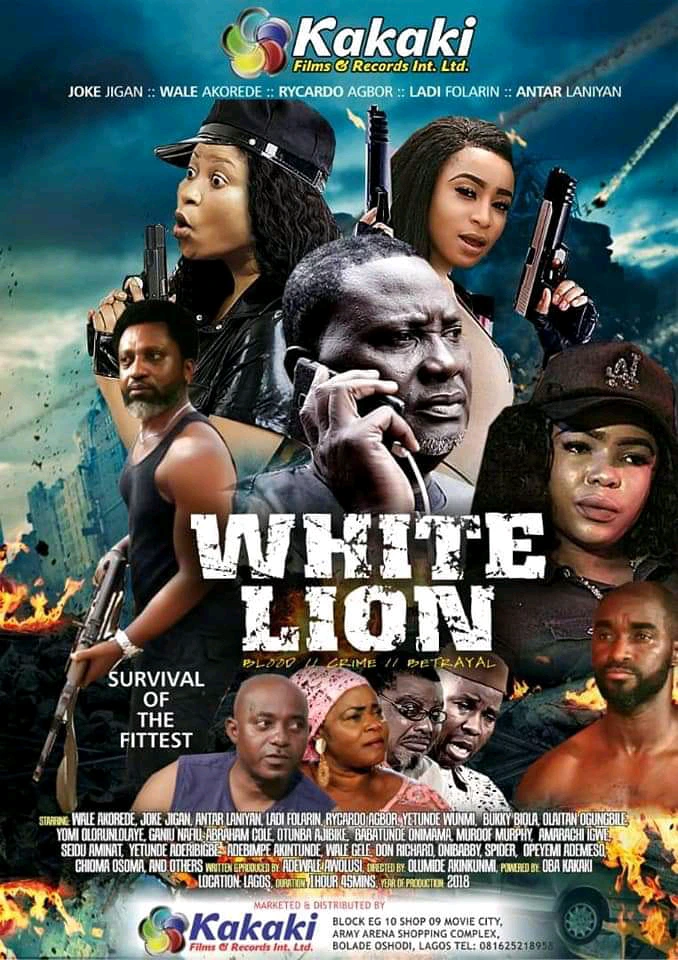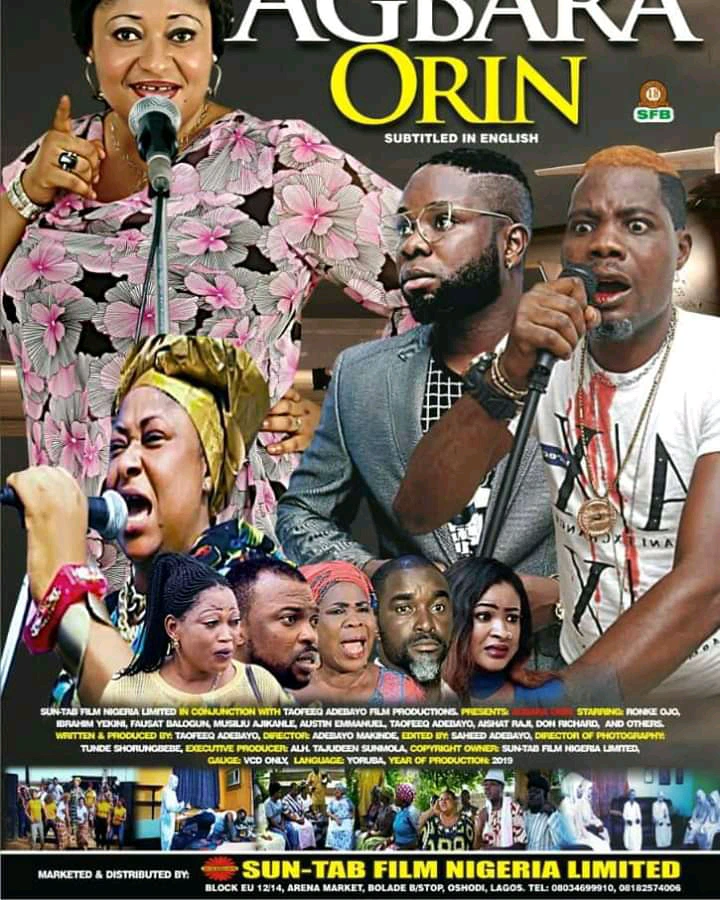 4. Ayo Makun
Ayodeji Richard Makun also known by his stage name A.Y is a multi-award-winning Nigerian actor, comedian, radio and T.V presenter, writer, director and MC. Born on 19 August, 1971.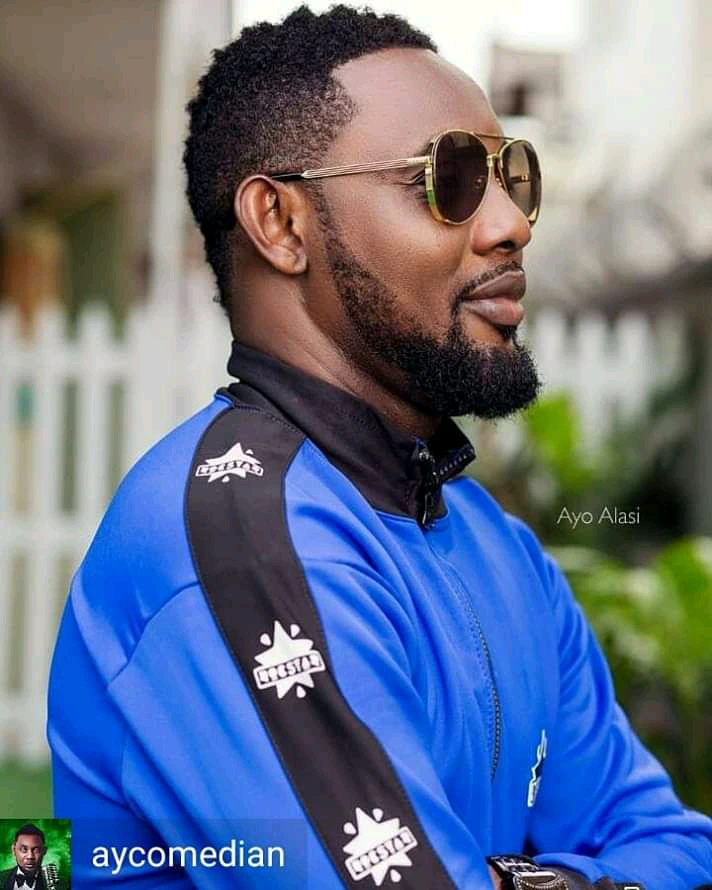 He hails from Ifon, Ose local government in Ondo State. Born into a family of seven , he grew in Warri, Delta State.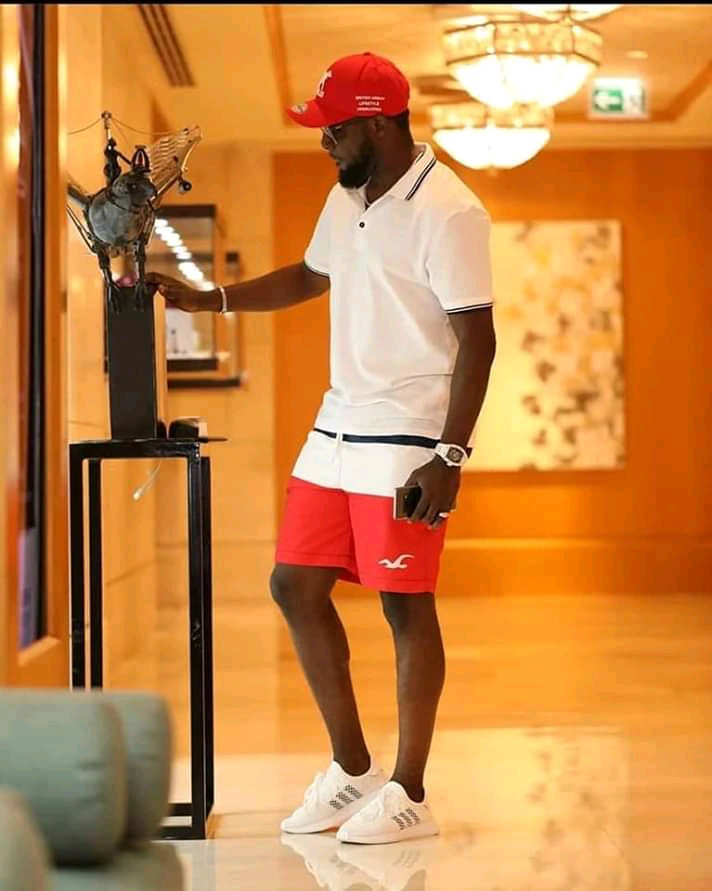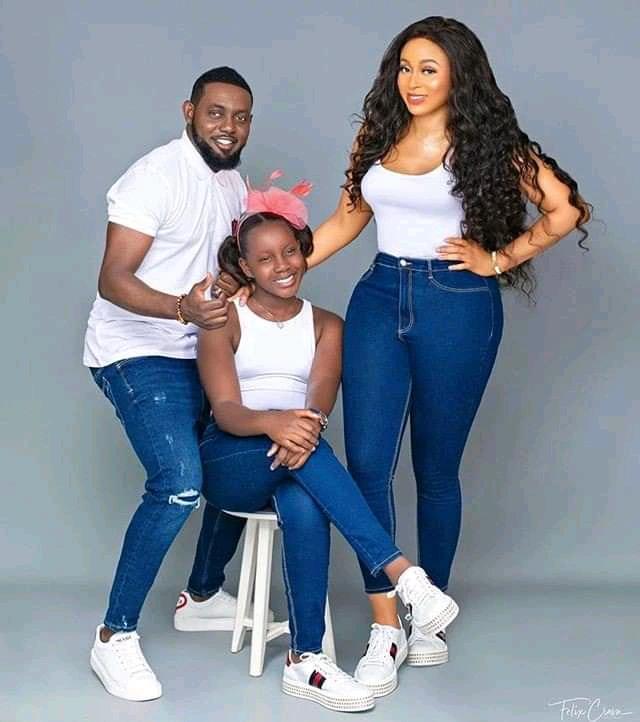 A.Y was born and bred in Delta State, Nigeria. He attended Delta State University, Abraka. He graduated in 2003 as the most celebrated theatre arts student.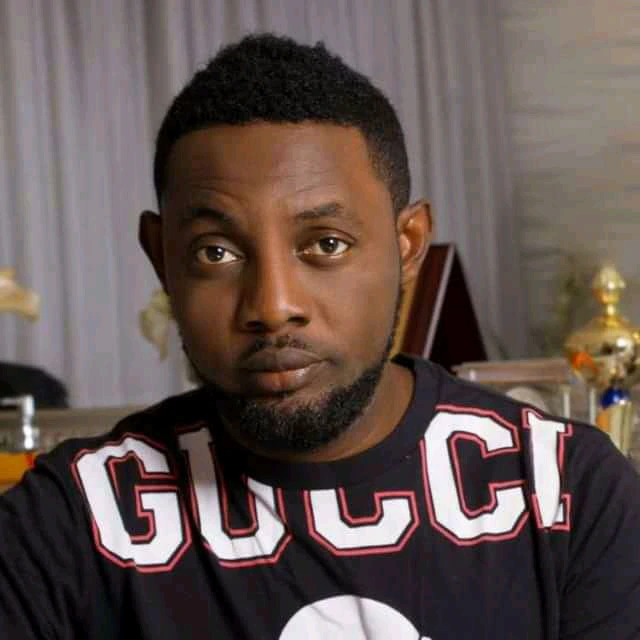 He is the host of the A.Y live shows and A.Y comedy skits. His first movie, 30 Days in Atlanta was produced by him and directed by Robert O. Peters. He was made a U.N Peace Ambassador in 2009 after winning six awards in 2008.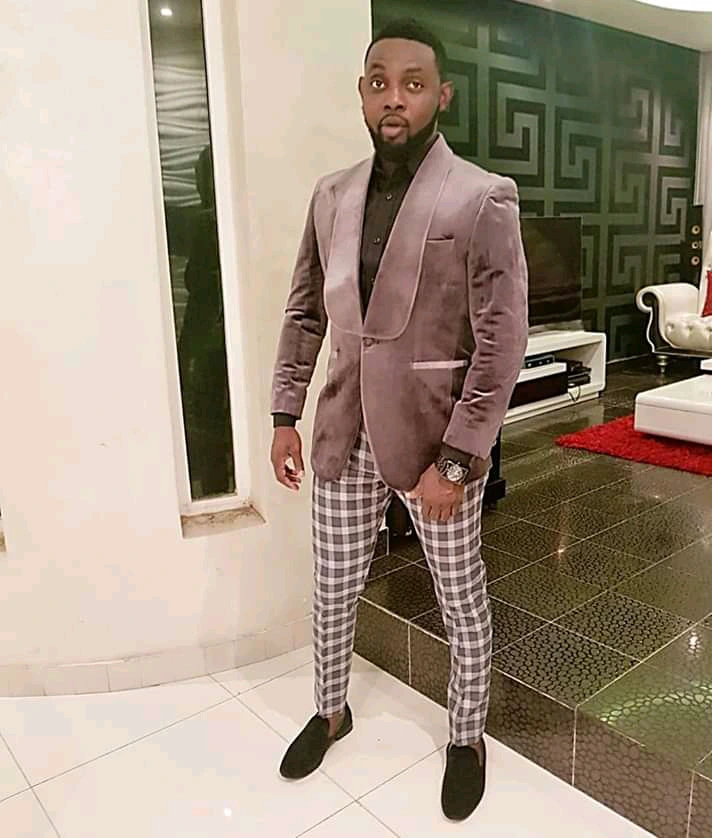 AY wrote the column, Going AY-Wire as a guest columnist with The Sun Newspapers, (Nigeria's most circulated National Daily) and also wrote another monthly column titled Jokes Apart in Gbenga Adeyinka's monthly comedy journal, Laffmatazz. The multi-talented comedian also presented The AY Live on The Morning Drive every Friday from 6am to 10am on Rhythm 93.7 FM, Lagos.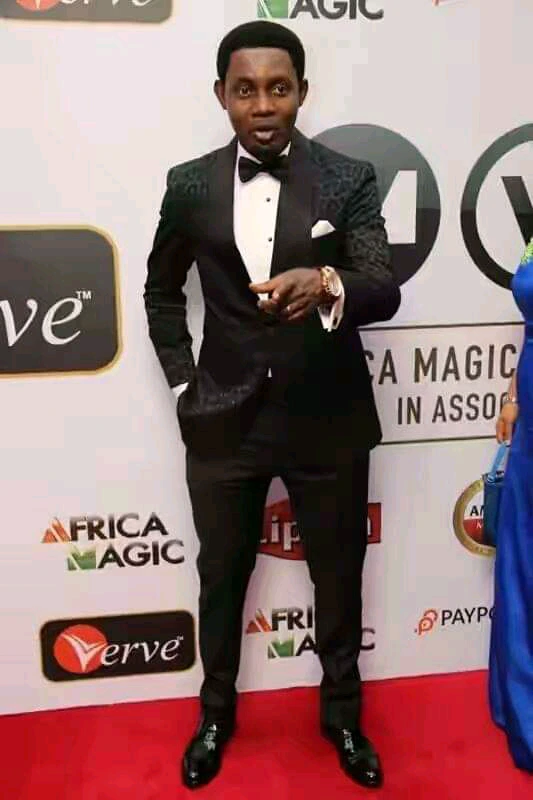 AY rose to fame after performing at the "Night of a Thousand Laugh" a comedy show hosted by Oppa Williams. He is currently the host of the AY Live shows, AY comedy skits and AY Cribs which he usually publish on YouTube. He is very skillful, creative and talented.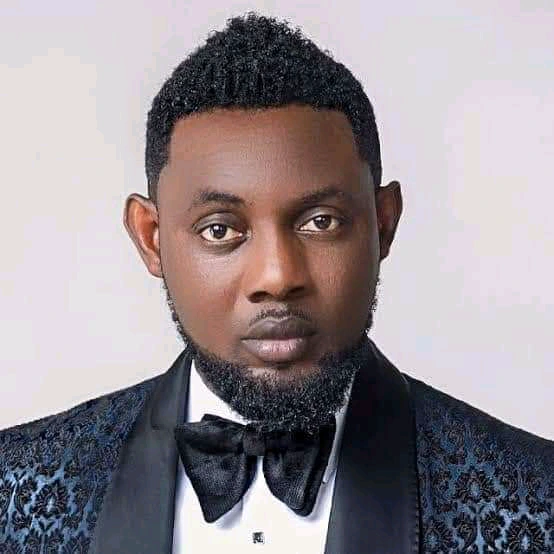 AY has become the 'father' of many upcoming acts and established acts that are doing well in the industry, through the monthly AY's Open Mic Challenge that held every third Sunday, at The National Theatre and later at The marquee of Federal Palace Hotels and Casinos, Lagos.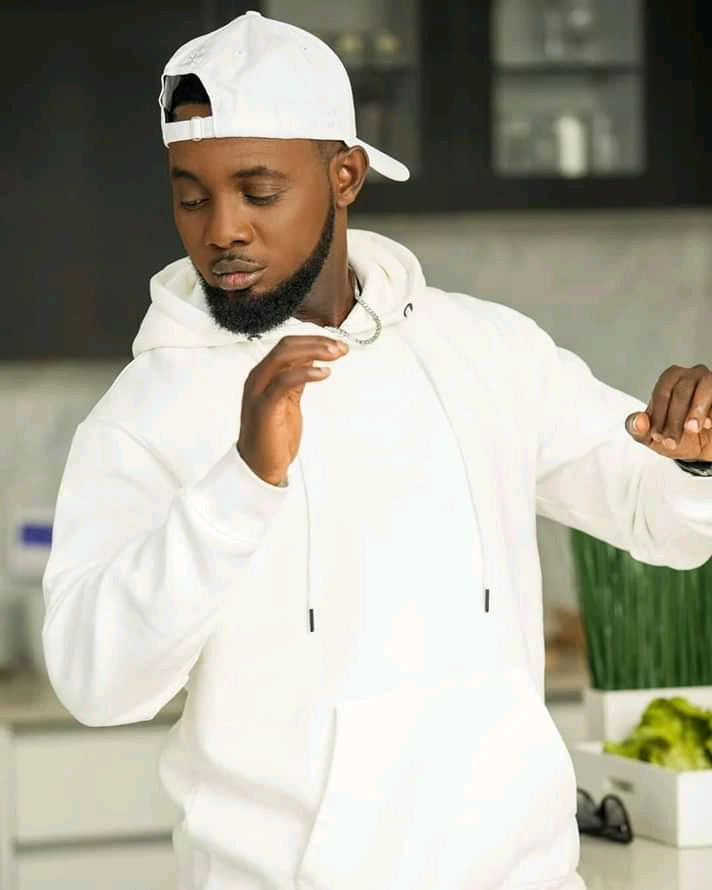 The AY Show, arguably the best Comedy Show on Nigeria TV, shows on many terrestrial television stations across the country including Africa Magic, winning BEST TV COMEDY SHOW in 2008, and has from its onset become a must watch for its teeming fan base.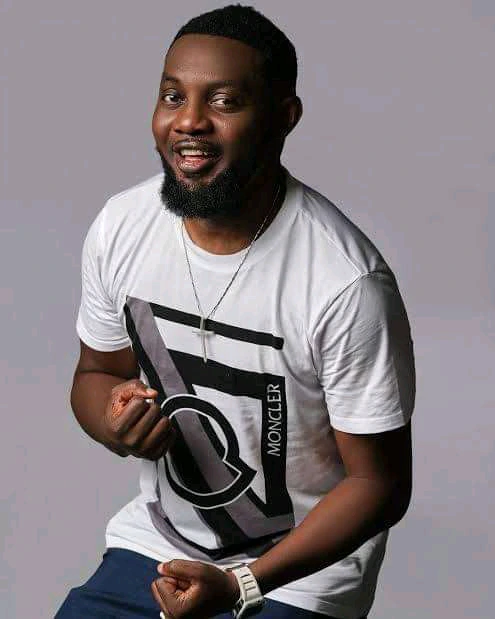 In 2008, AY won six awards, making him one of the most accomplished entertainers in Nigeria. In 2009, AY won the Best Comedian in Nigeria at the City People Entertainment Awards. He also won the Most Creative Comedian in Nigeria at the Nigeria Entertainment Awards.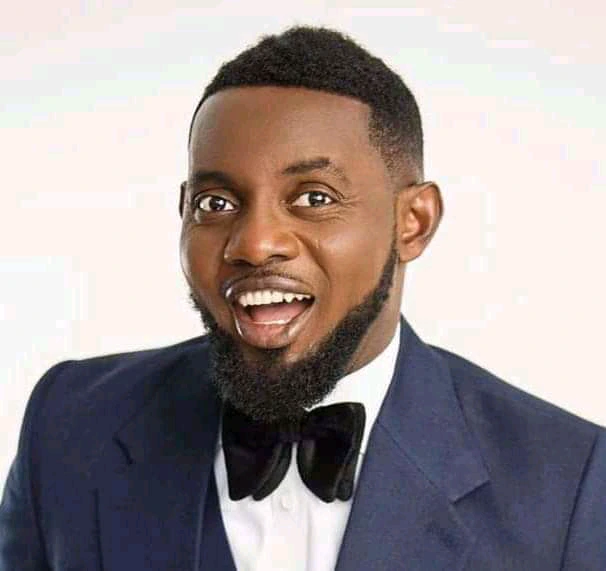 AY is currently the CEO of Corporate World Entertainment. His first movie "30 days in Atlanta" was directed by a Hollywood movie director, Robert Peters. The movie featured Nollywood, Hollywood and Ghanaian celebrities. The movie was shot in Lagos, Accra and New York.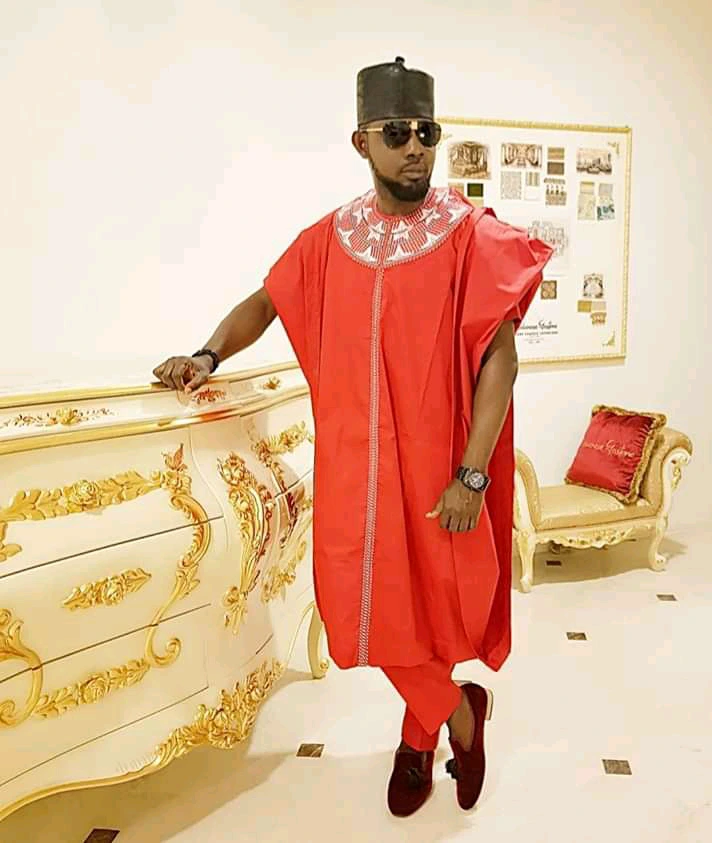 As an investor in stand-up comedy, AY has influenced many upcoming comedians through his AY "Open Mic Challenge" which brought comedians like Akpororo and Elenu to limelight.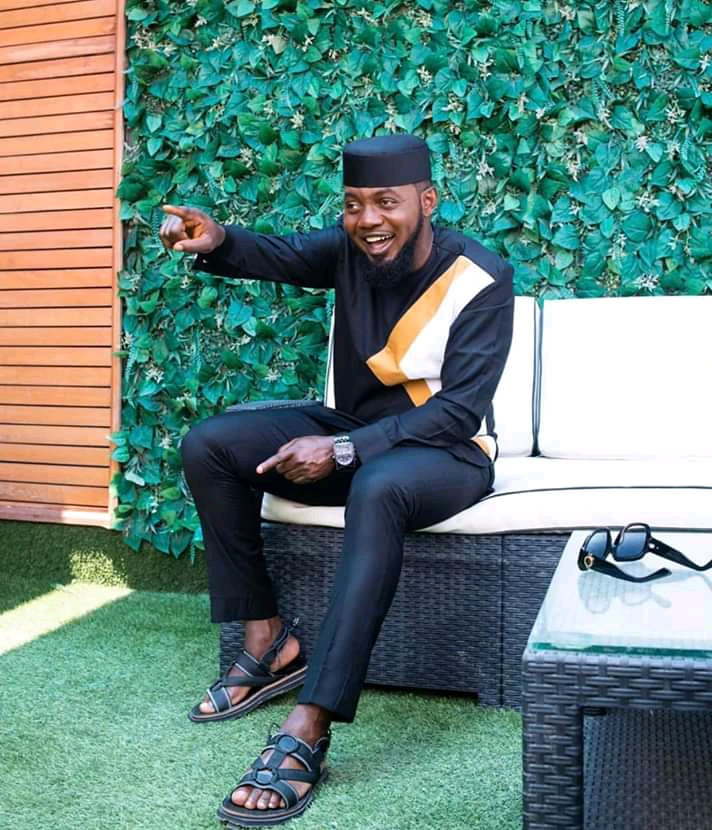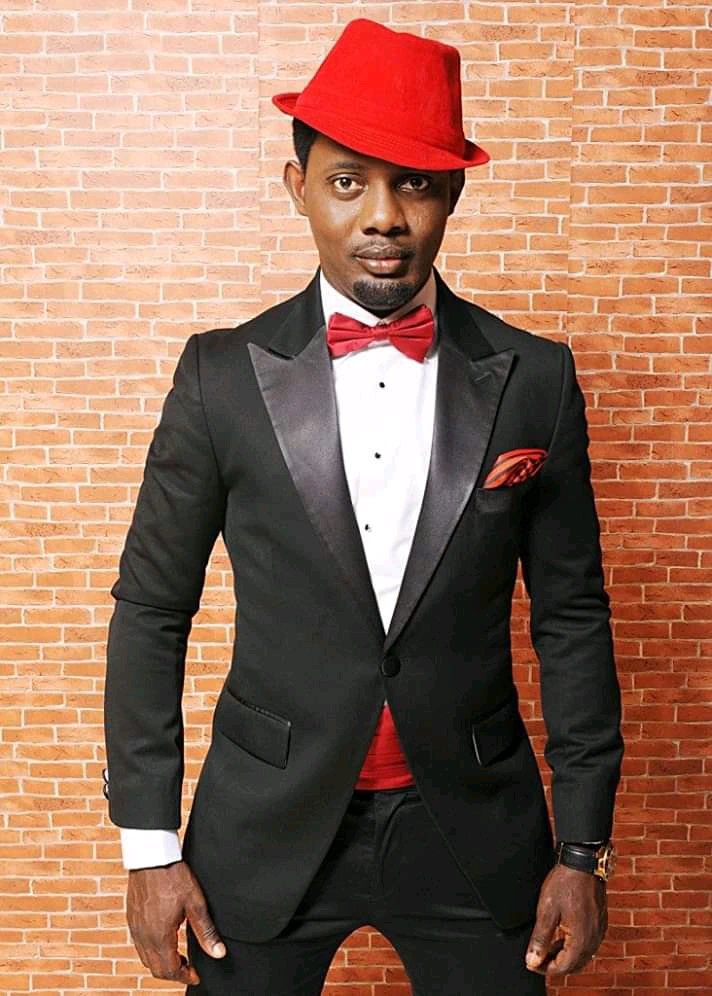 A.y is married to Mabel Makun and they have a daughter together called Mirabel Makun.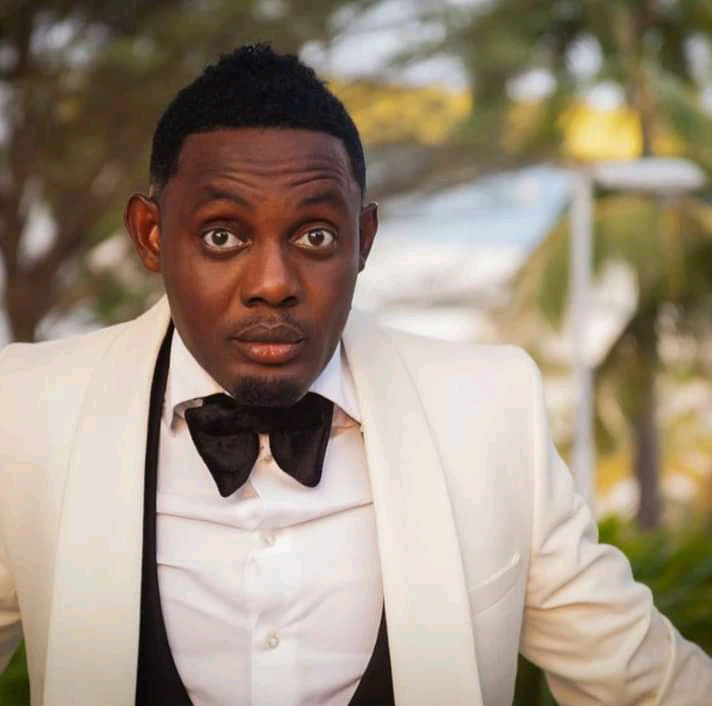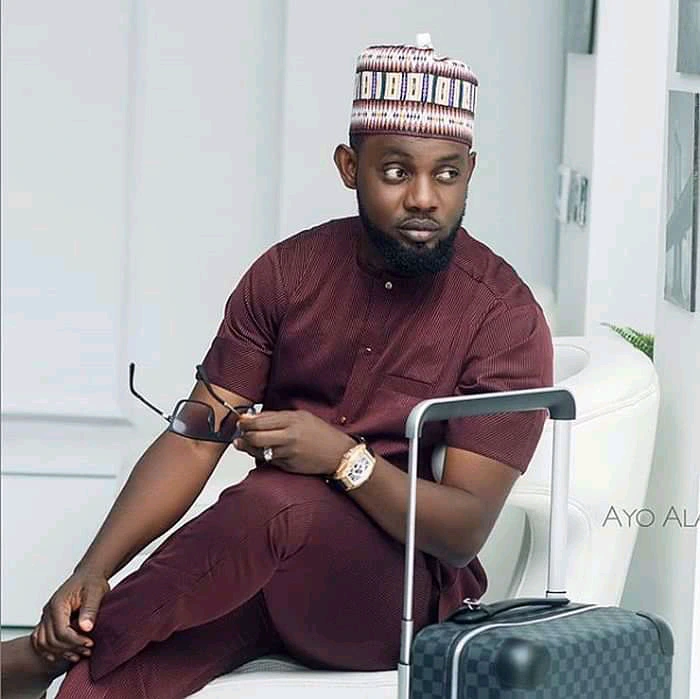 In 2008, at the peak of his career, he was awarded Comedian of the year: Diamond Awards for Comedy, Comedian of the year: Teens Favorite, Comedian of the year: MBG Abuja Merit Awards, Comedian of the year: National Daily Awards, Comedian of the year: Arsenal Award for Excellence, Comedian of the year: Mode Men of the year Awards. In 2009, he was awarded N Peace Ambassador. I. 2010, he was awarded Comedian of the year: Nigerian Entertainment Awards. In 2013, he was awarded Most creative Entrepreneur of the year, (comedy category) :C.E.A.N. In 2015, he was awarded Best Comedy Film at Africa Movie Academy Awards. In 2017, he was awarded Best Supporting Actor at Nigerian Entertainment Awards, Nollywood Personality of the Year at The Sun Awards, Golden Movie (Comedy) at Golden Movie Awards.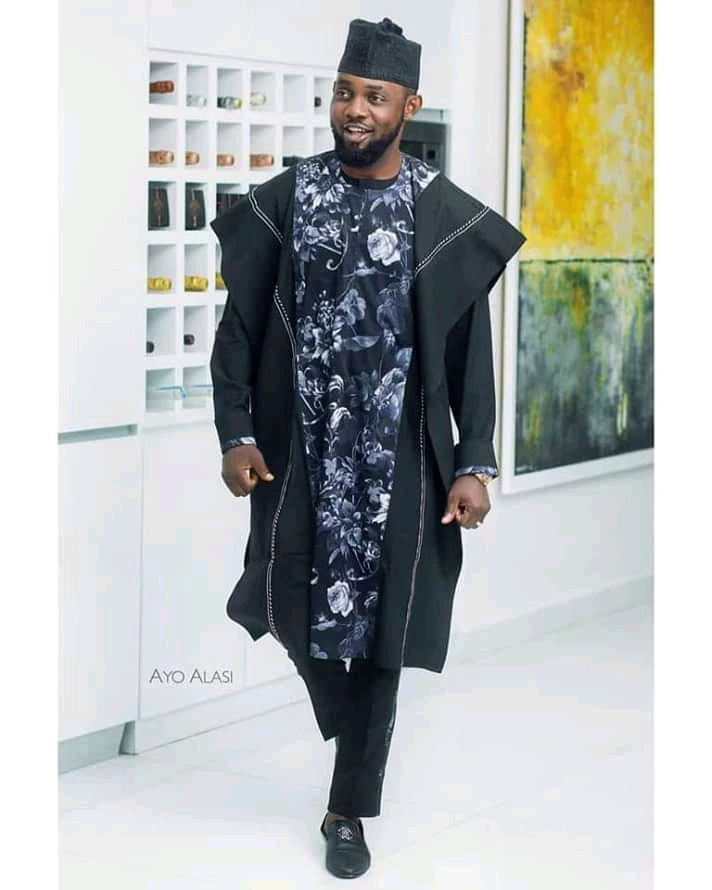 His exceptional performance during school days earned him the following awards:The Most Fashionable student on campus (1999 and 2000), The Most Celebrated Student on Campus (2001), Best Showbiz Promoter (2001), Jaycee Club Socio-Cultural Personality Award (2003), Most Celebrated Theatre Arts Student (2003).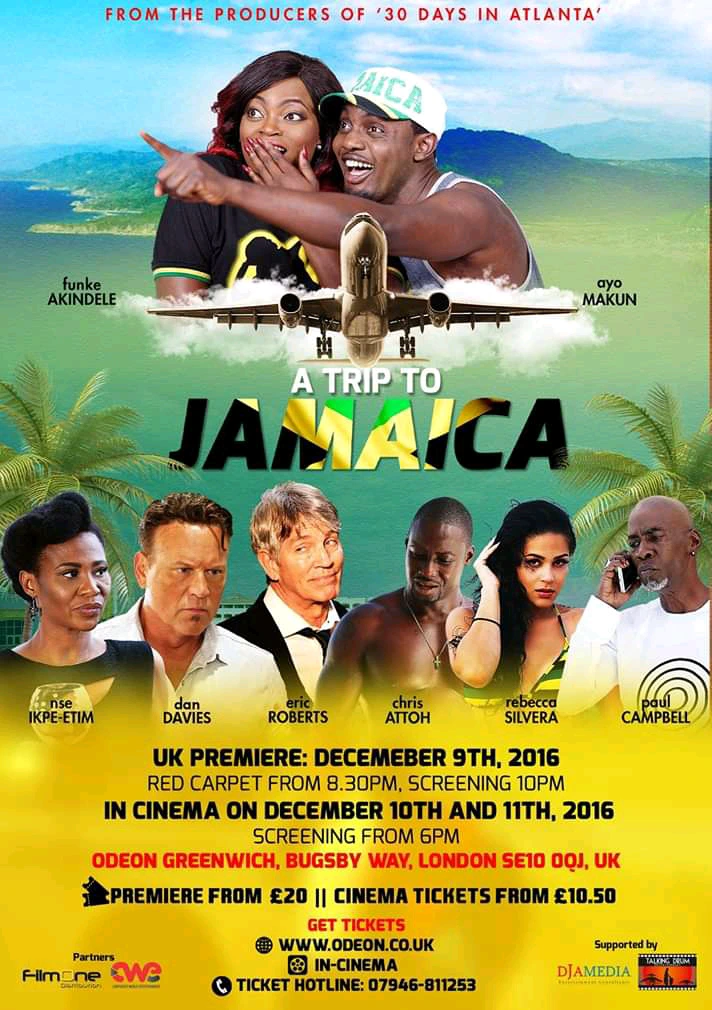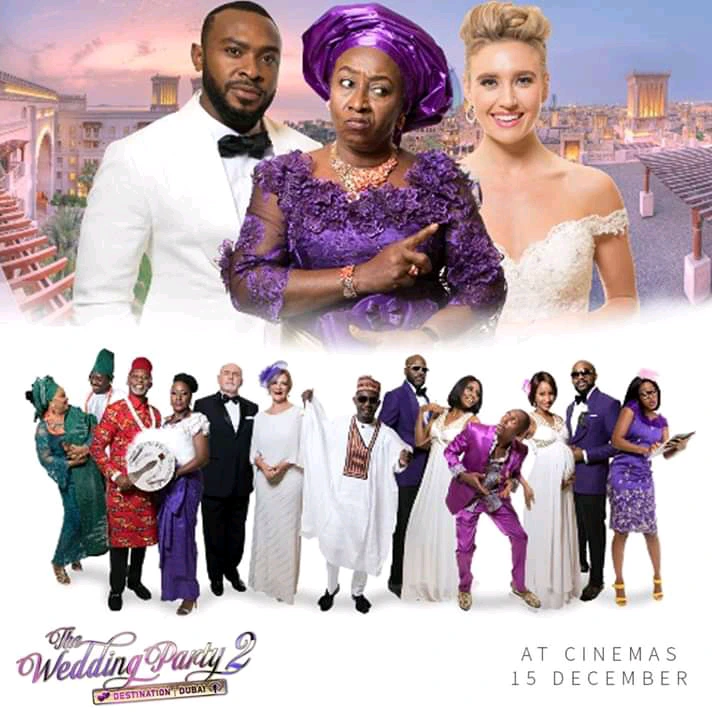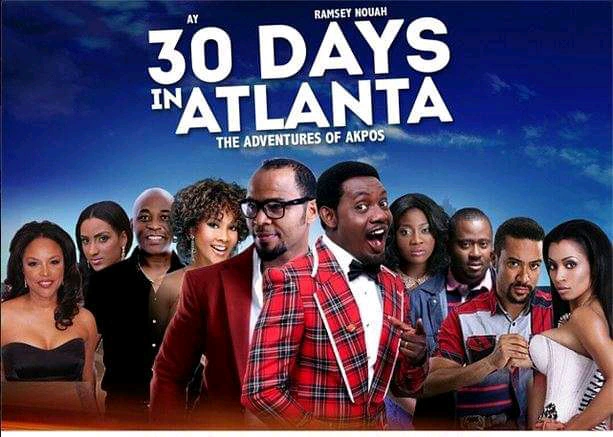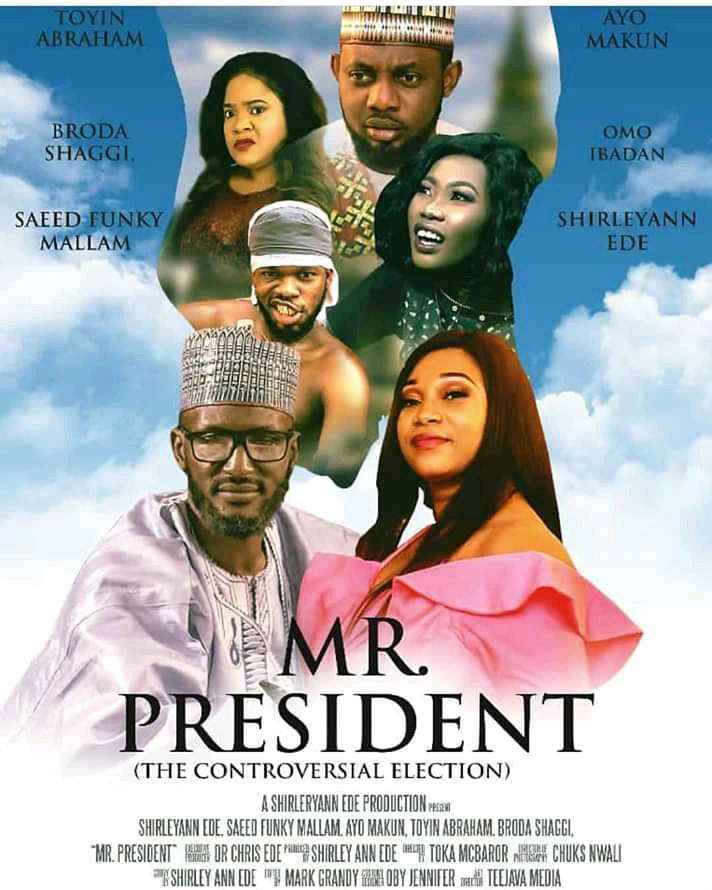 5. Akpororo
His real name is Jephthah Bowoto. He is a Nigerian stand-up comedian, vocalist and actor.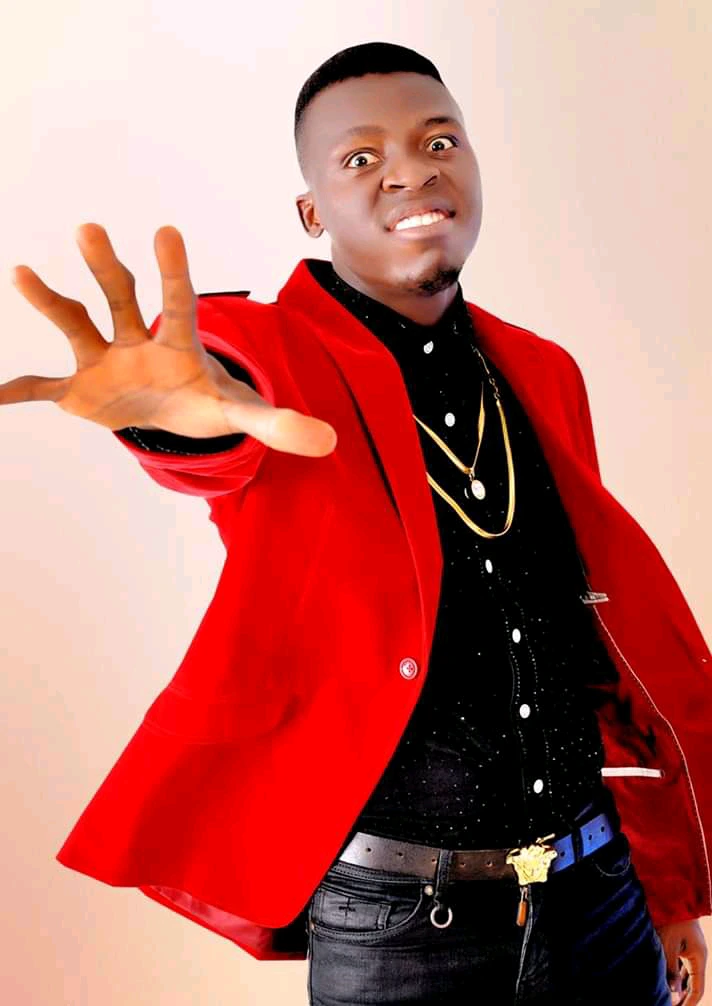 He was born in Warri, Delta State in 1989, but he is a native of Ilaje, Ondo State. This was where he grew up and was educated.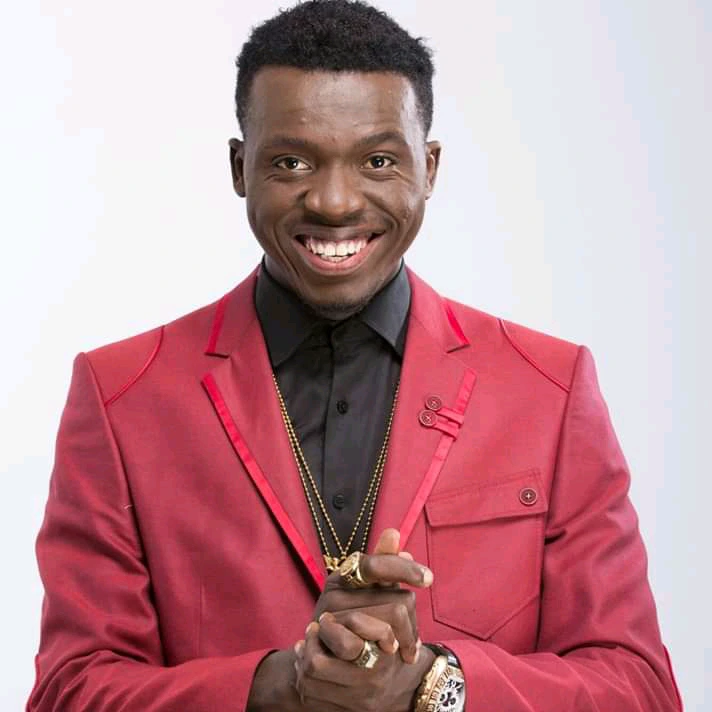 He is one person who has been able to achieve his success all by himself. Akpororo has experienced what it means to be poor and also what it means to be wealthy. His intense passion for success has made it possible for him to achieve great results. When journalists asked about his past, Akpororo said that he does not want to return to his former life. It was a time when he could not afford to live comfortably or do anything he wanted.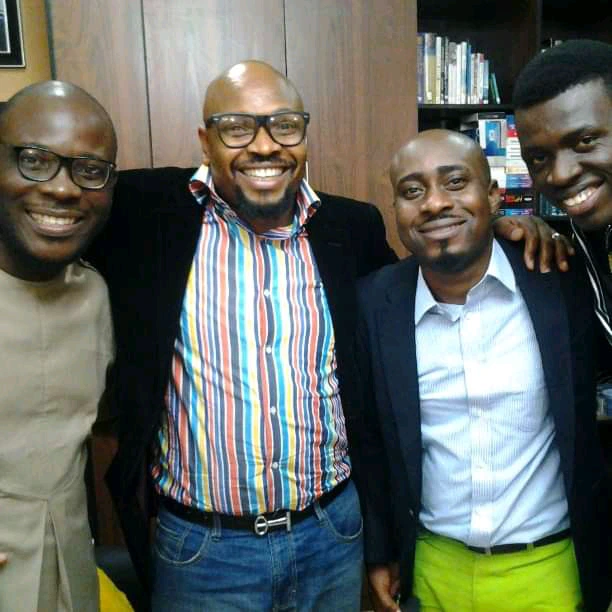 Akpororo began his brilliant career as a vocalist in the gospel genre. He had taken part in a lot of comedy contests. At the time, he never thought of comedy as a full-time ambition but eventually, he started to really enjoy it.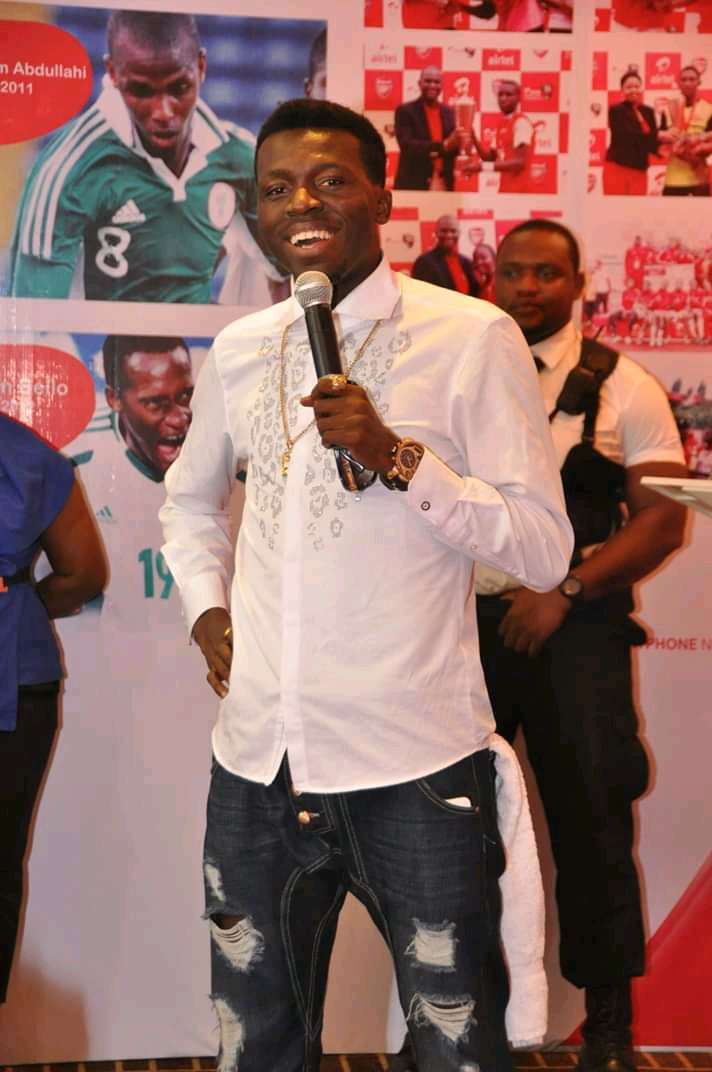 He participated in the National Comedy Challenge. He emerged the winner of the Calabar Zone of the contest. At the final stage of the contest, he moved to Lagos but he did not make it as the overall nationwide winner.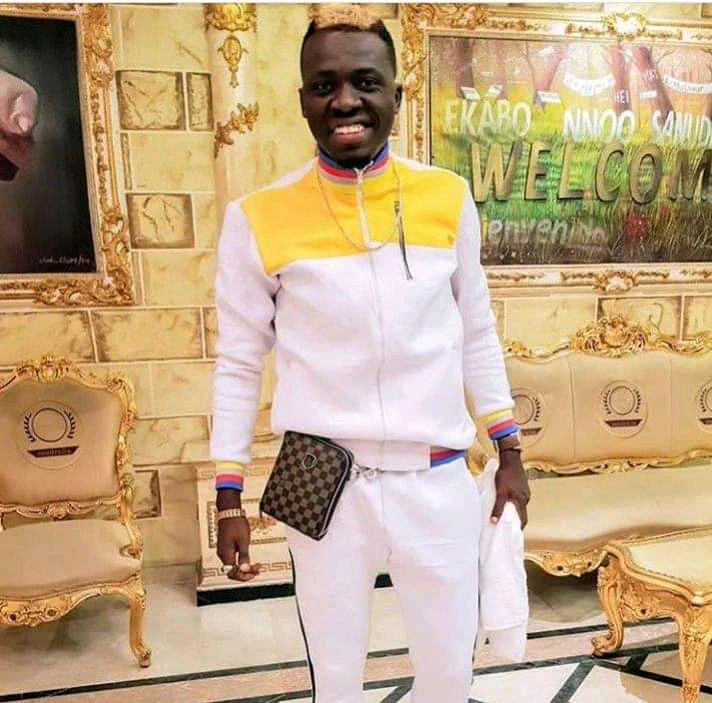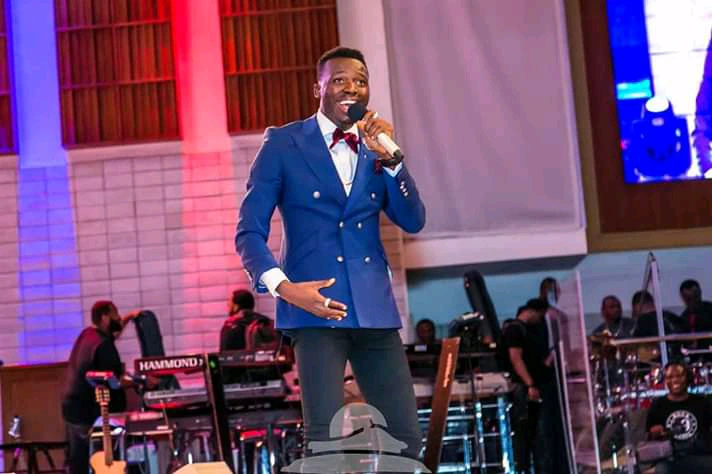 In 2009, comedian Akpororo competed at the event "AY Open mic" and again, victory was not his. Whalemouth took home the large cash prize. It was such a hard defeat that he already knew he was not going to win even before he performed his last joke. But this experience only inspired him to work harder.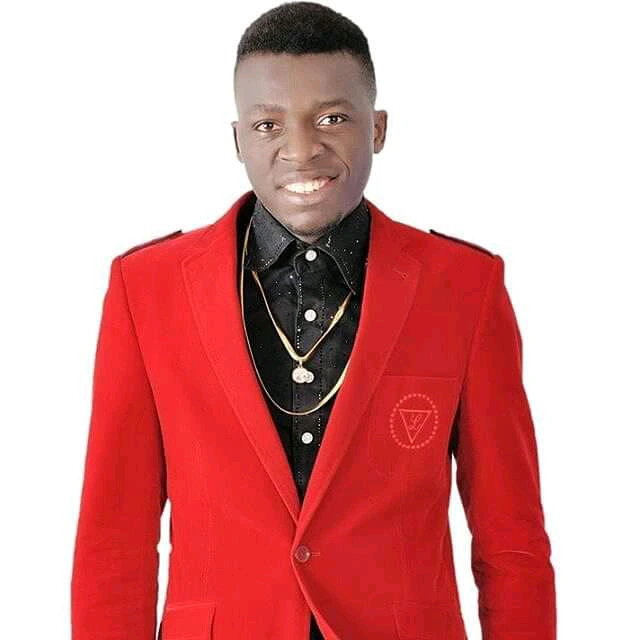 He put everything he had to his craft until finally, Akpororo comedy was appreciated. The comedian became very popular after taking part in the popular programme "Basketmouth's Laff and Jam". He also attended AY Live, an event which saw a lot of major industry staff in attendance.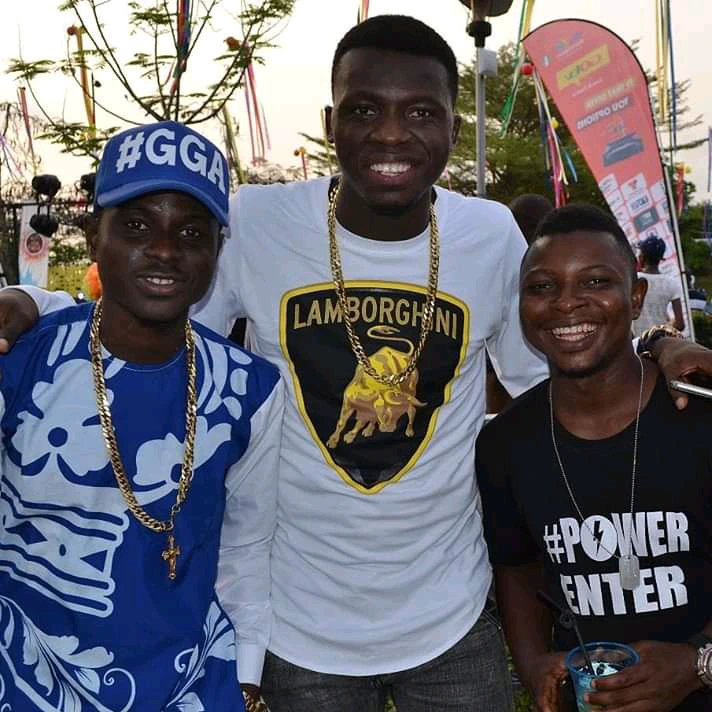 In 2014, the performer began to pay more attention to acting. He eventually appeared in several successful films.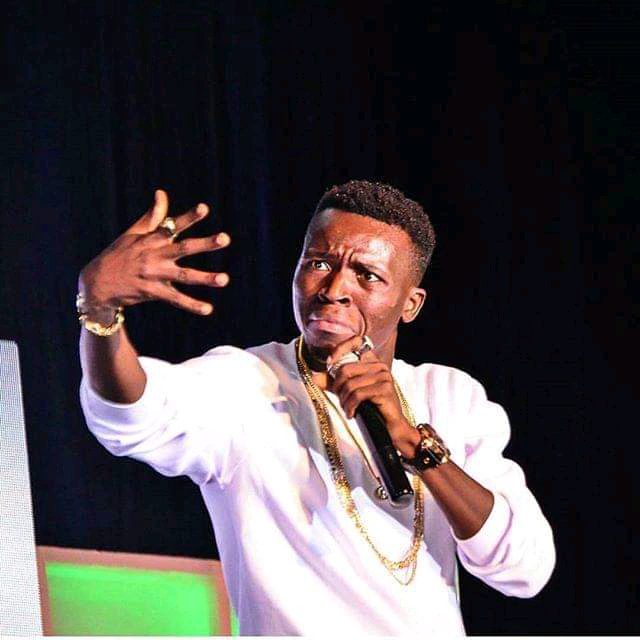 This talented comedian certainly looks good on stage. Akpororo has is genuinely talented. Whenever he performed, the audience has to clutch their ribs due to all the laughter. The love of the crowd soon translated to big money for Akpororo.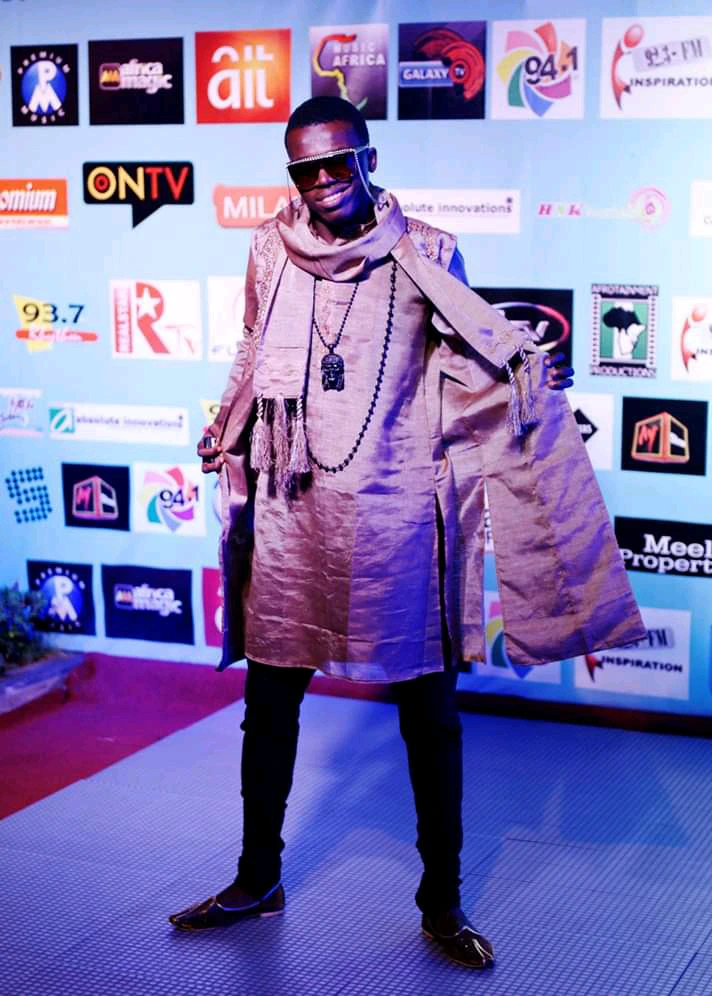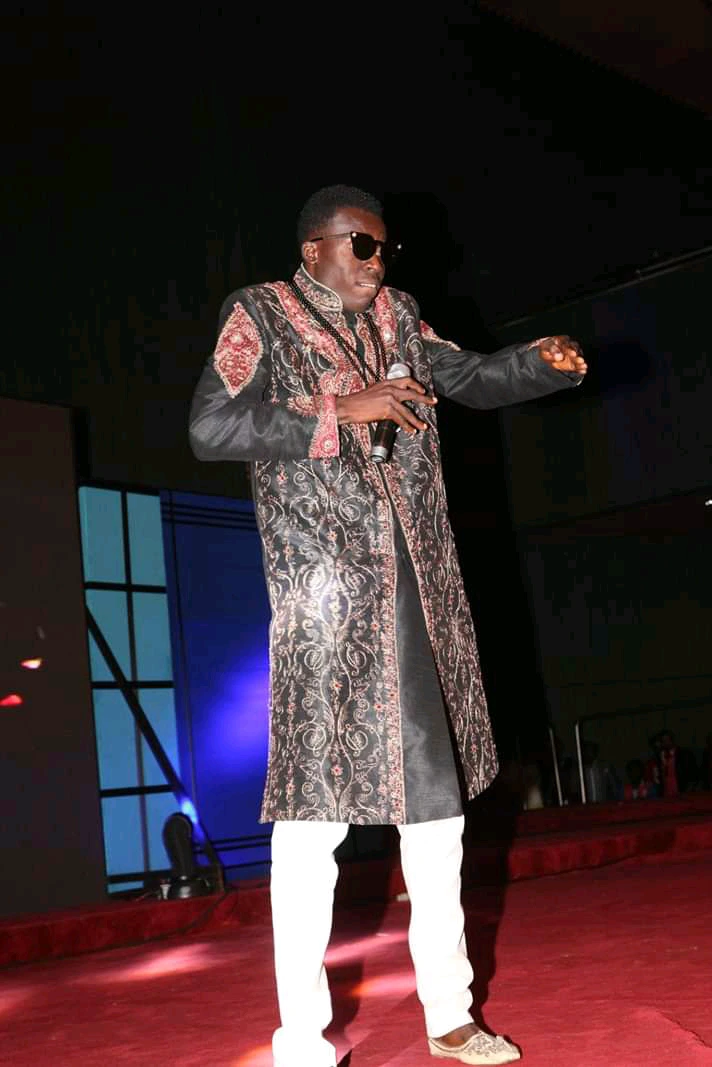 He often jokes about the church and society, touches on political issues, and basically other areas of life.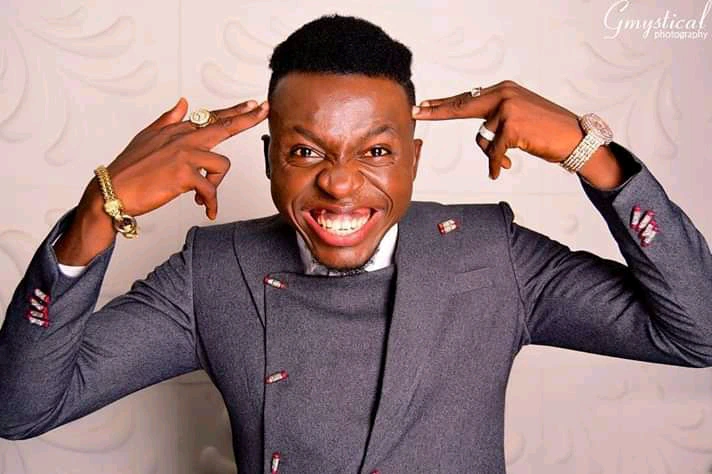 The stand-up comedian has been invited to speak at large churches and cathedrals. He makes people smile and at the same time praise God. His humour has positive moral message which inspires people while also making them smile. Each of his genius joke is a mix of creativity ad reality.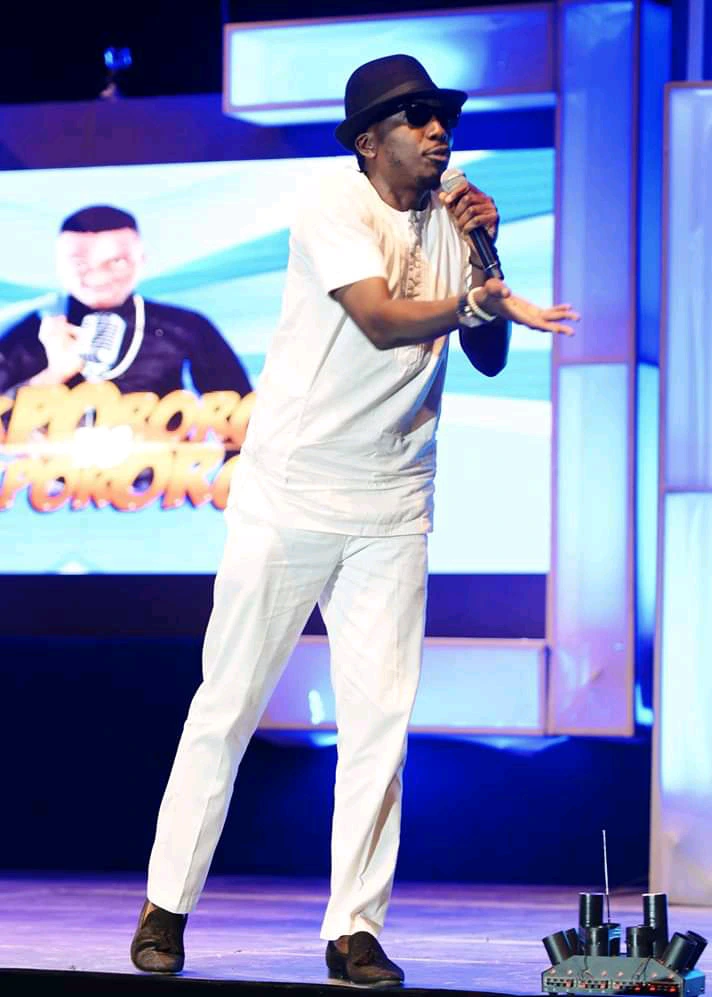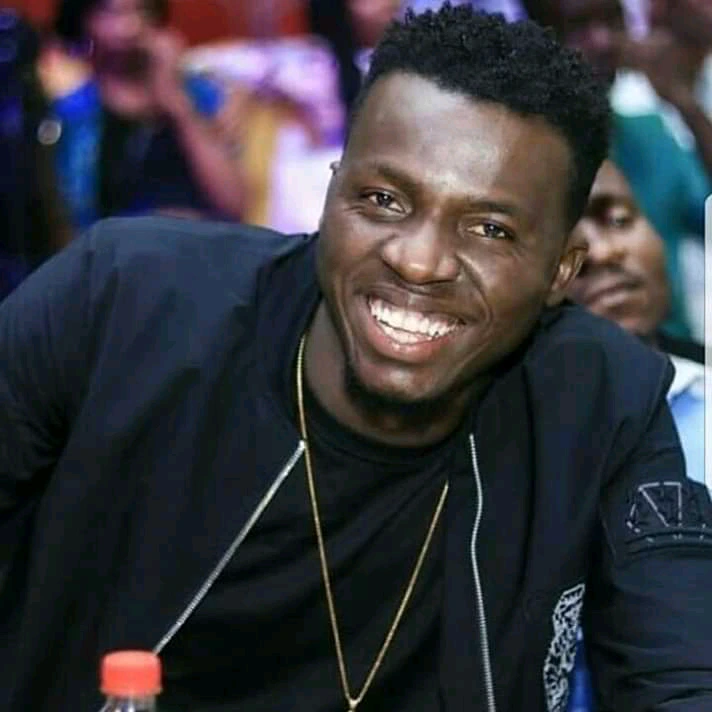 The comedian has been rewarded with a number of significant nominations and awards. Akpororo was recognized as the Best Comedian Of The year by Naija FM and BEN Television. Also, his impressive play made it to the Nigeria Entertainment Award where it received many praises. In 2016, at the Africa Magic Viewers Choice Awards the comedian again received an award for Best Comedian.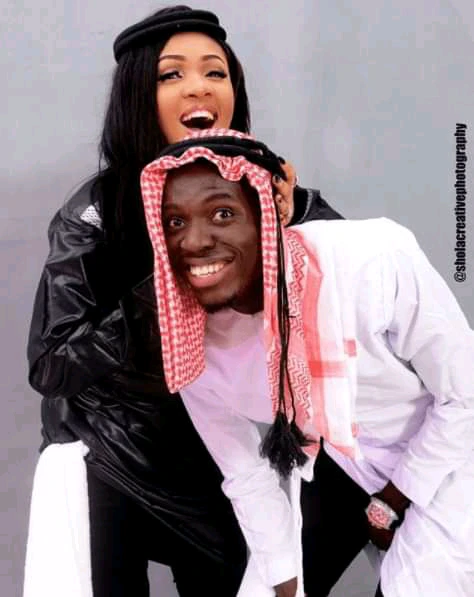 In 2015, he signed an agreement with Airtel, one of the giants of the telecommunication industry in Nigeria.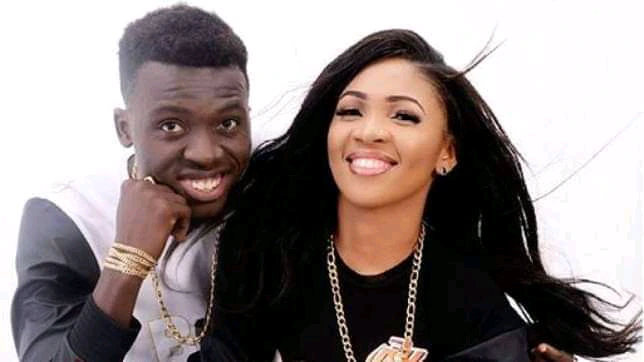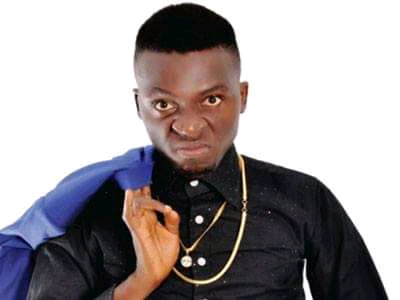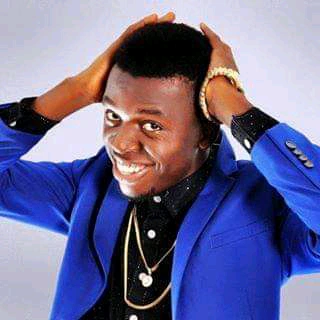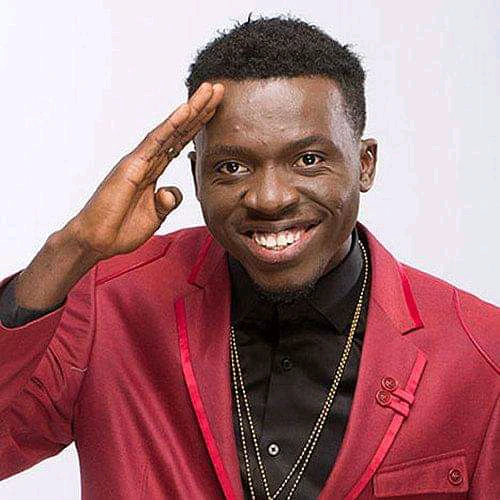 Of course, such a bright and talented person can't be alone. He has a beautiful wife – Josephine Ijeoma Onuabughuchi. Their wedding took place in 2015 and following year, they had their first child.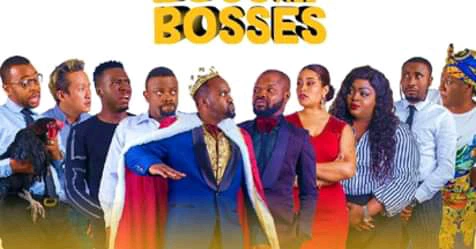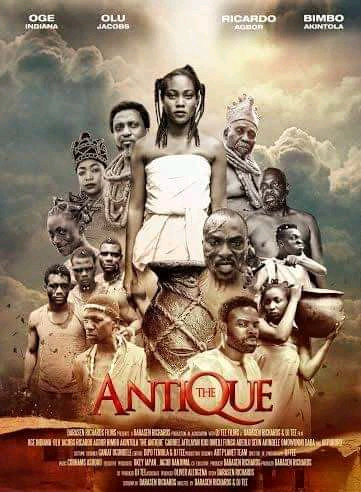 6. Ogbeni Adan
Agun Oluwaseun, also known as Ogbeni Adan, is a Nigerian actor and comedian from Ondo State.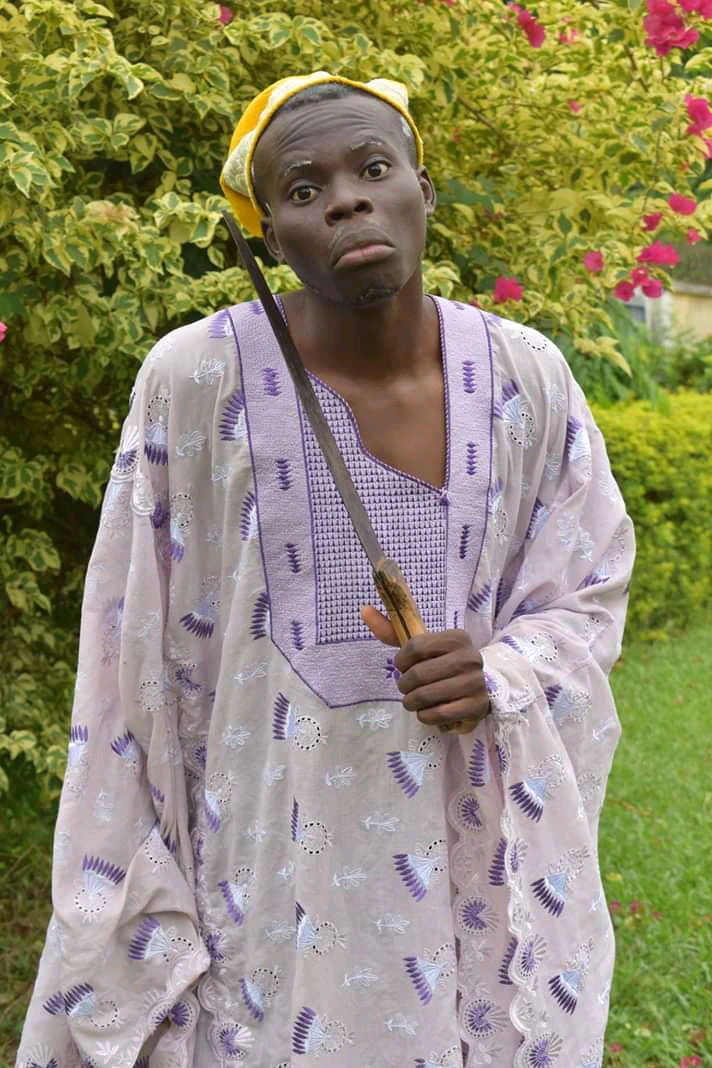 He is popularly known for posting comedy skits on his social media page.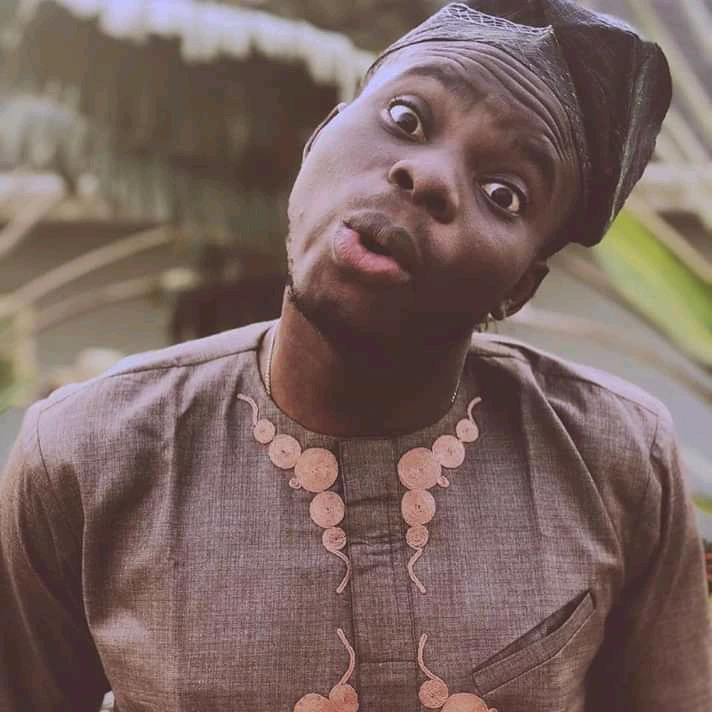 He started acting as a little boy in church and school and later got featured in a couple of Nollywood movies (Yoruba) with the help of Muyideen Oladpo aka Lala, an actor. He was also involved in a stage play tour across some major Nigerian universities which was organised and led by Helen Paul.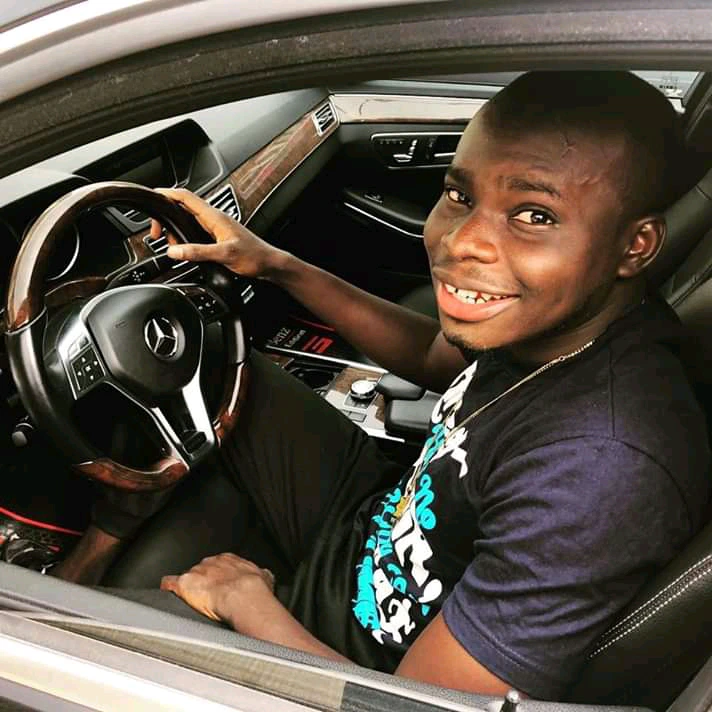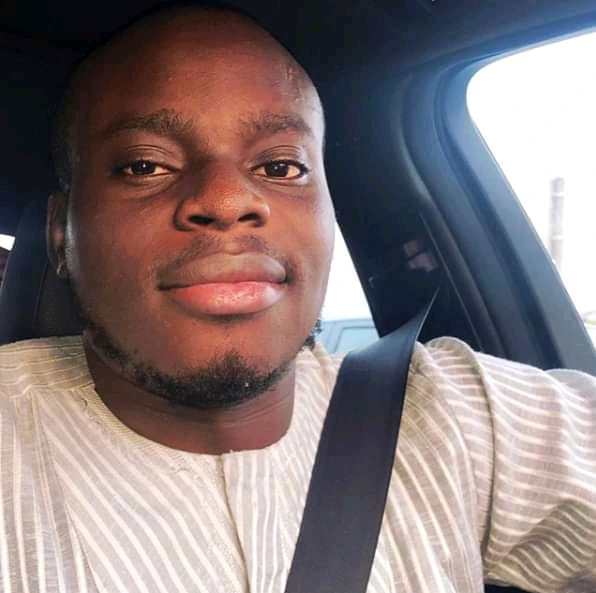 In 2015, he discovered his passion for making people happy and started posting his comedy videos online. He has since then become very popular on social media especially Instagram with the Donald Trump skit which birthed the slang "wanna gonna go" and also "my americana friend" skit which featured Twyse.
7. Funsho Adeolu
Funsho Adeolu is an award-winning Nigerian English and Yoruba movie actor, director,.producer, event effects provider, MC, and live band singer. He is also the CEO of Flynest Media.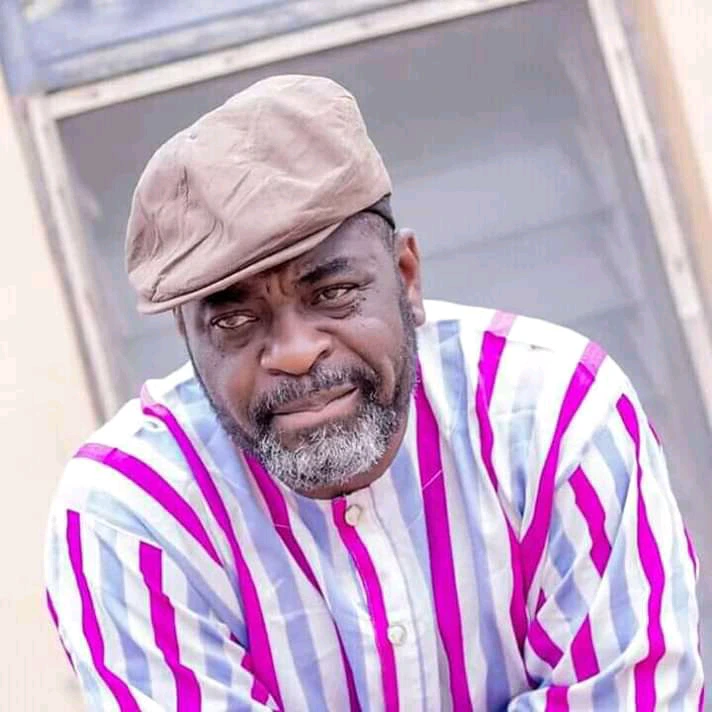 Funsho Adeolu Adegeye was born on the 6th of May 1968, to the family of Mr and Mrs Adegeye in Lagos State. He hails from Ondo State, Nigeria. Funsho attended a nursery school in Surulere and had his primary education afterwards at Lady Lak Primary School, Ebute Meta.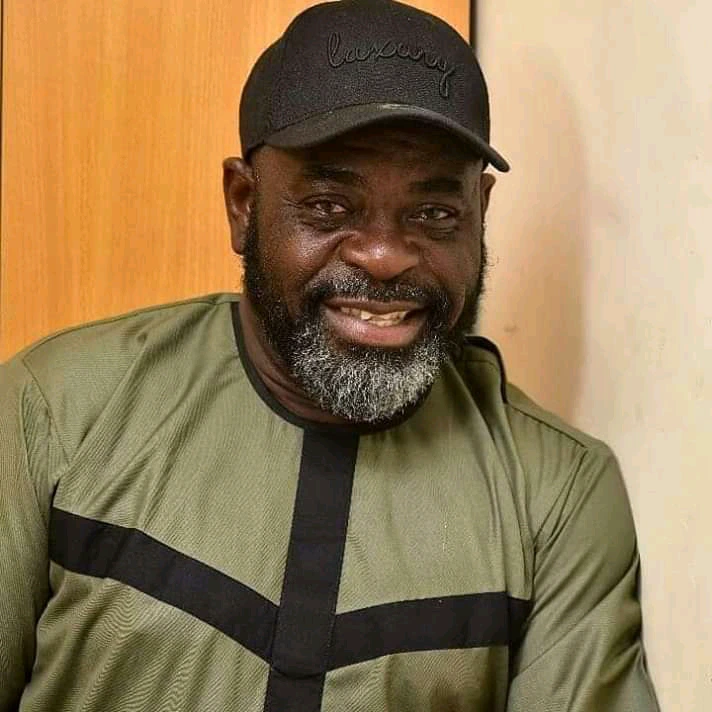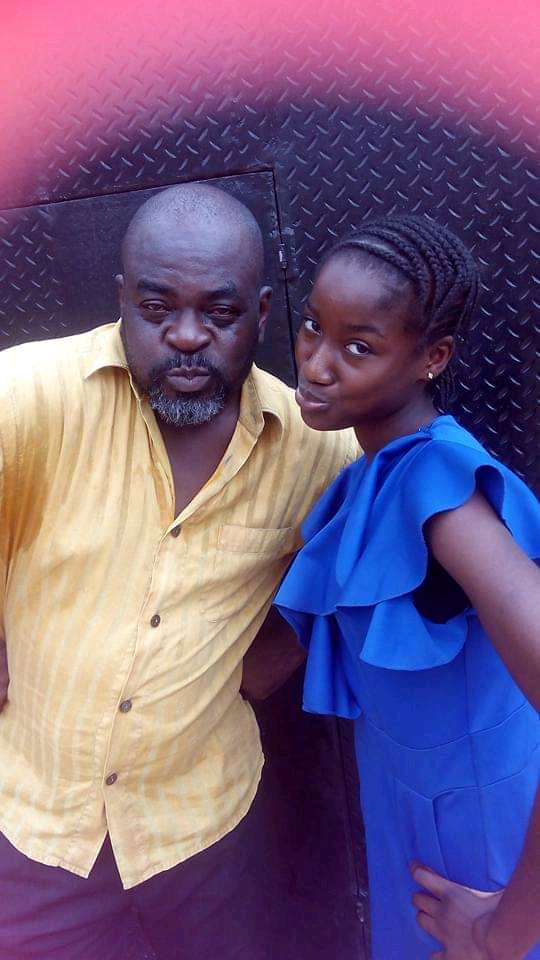 After his Primary education, he went on to Ansaru deen College, Isolo, for his O'levels. He then proceeded to Baptist Academy, Obanikoro, for his A' levels, which was known then as Higher School Certificate (HSC).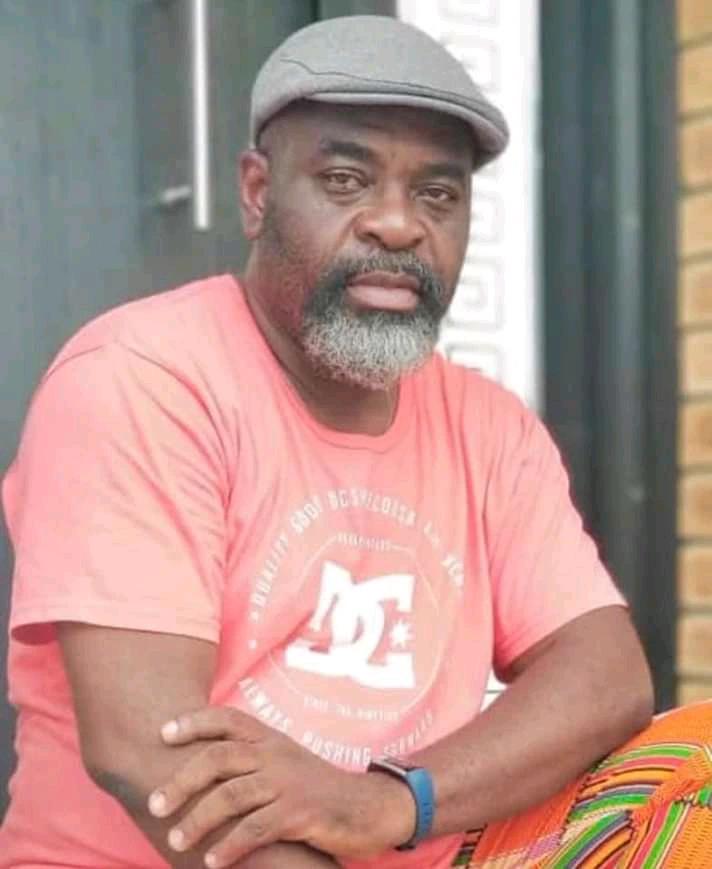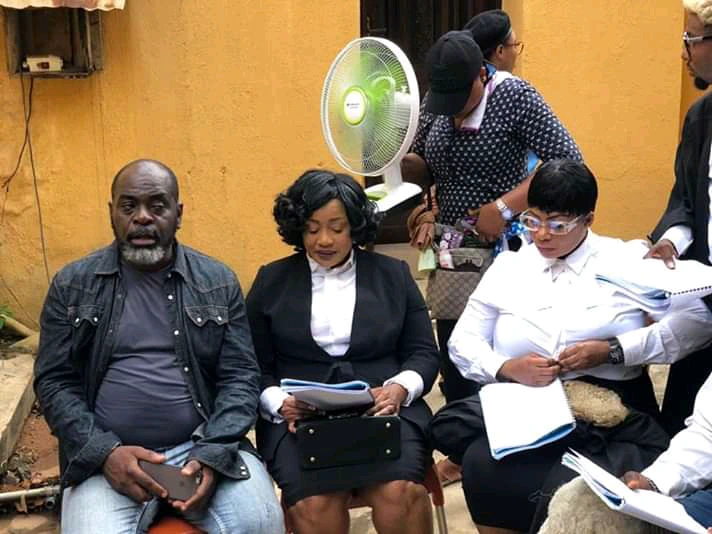 On obtaining his HSC, he decided to take some crash courses, which included journalism. Afterwards, he furthered his education at the Ondo State University, Ado Ekiti (now UNAD), where he studied Guidance and Counselling.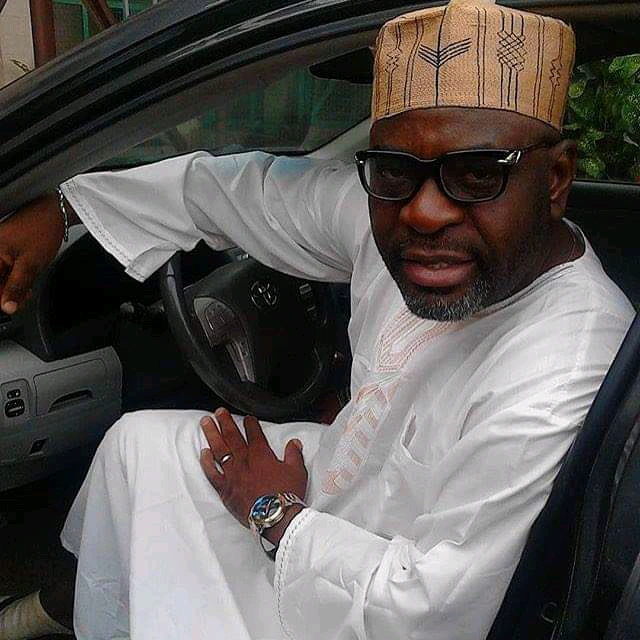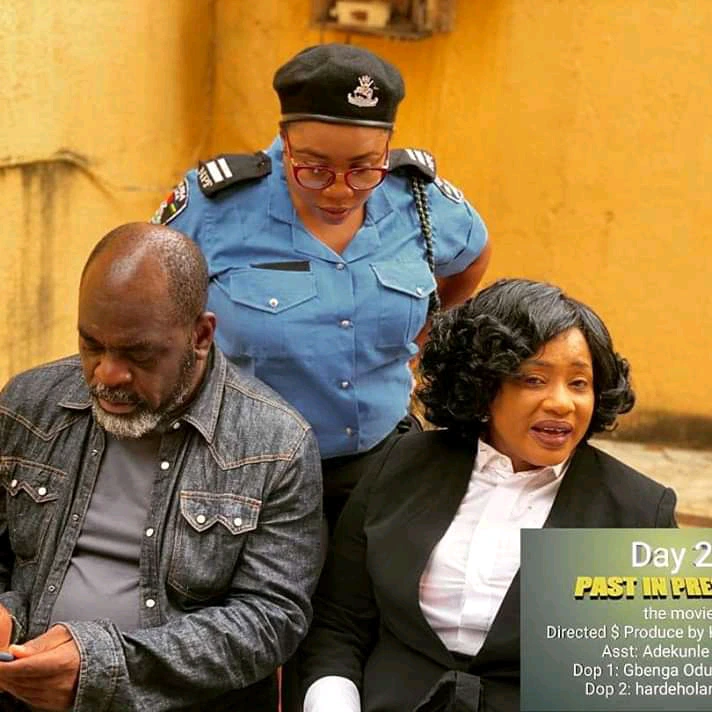 He is married to Victoria Adeolu, and they are blessed with two sons.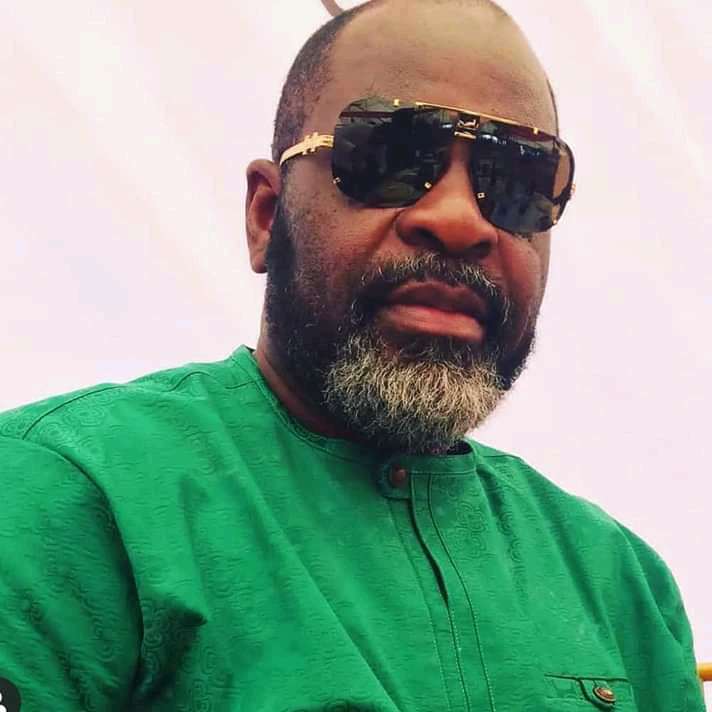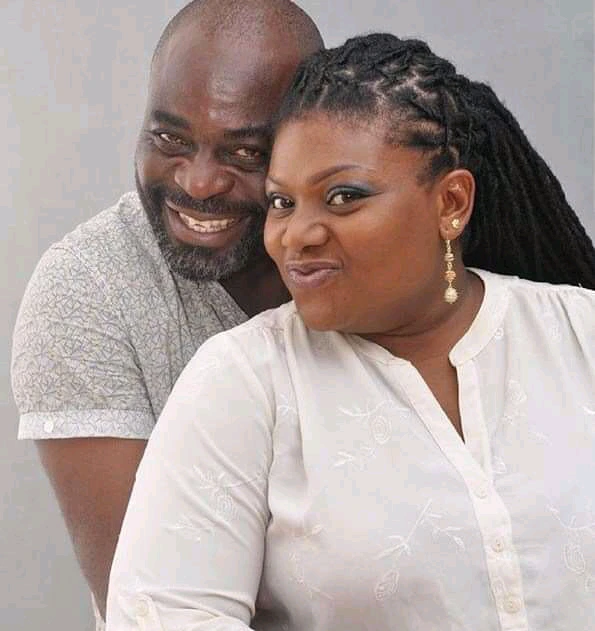 Funsho Adeolu commenced his acting career in 1987, with Antar Laniyan and a group in Festac Town, Lagos. He started with stage acting, then progressed to a television series on Nigerian Television Authority, before going into film acting.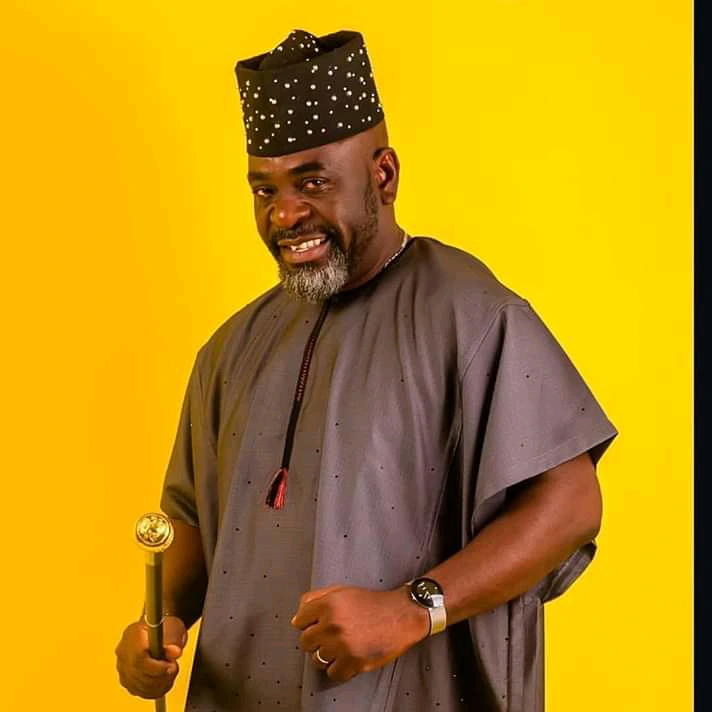 Antar Laniyan trained Funsho and brought him into the industry. By 1989, Funsho was featured in a television series that brought him to limelight in the movie industry.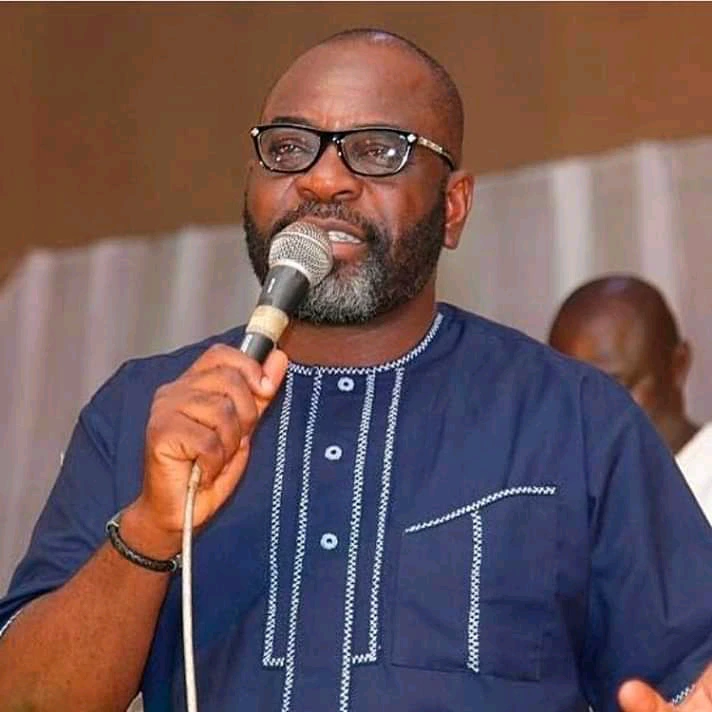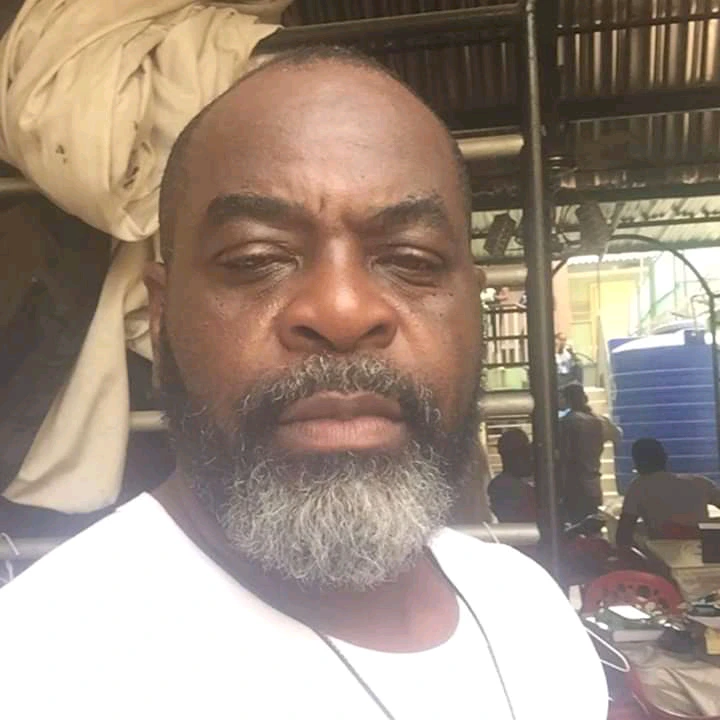 The TV series Palace was his breakthrough movie, as it opened the door for other rewarding projects. Afterwards, he started getting movie roles and featured in the popular TV series, Super Story. Thus far, Funsho Adeolu has directed, produced, and acted in several award-winning movies.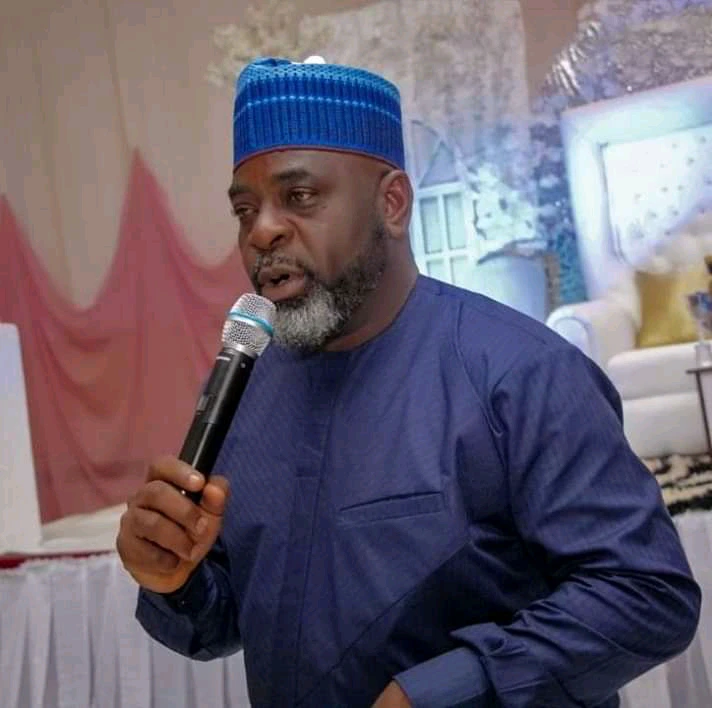 His awards and nomination include 2013 Best Actor in a Leading Role in an English Movie nominee at the Best of Nollywood Awards (BON) (Won), 2014 CityPeople Movie Award for Best Actor of the Year (Yoruba) (Nominated),.2017 City People Movie Award for Yoruba Movie Personality of the Year (Male) (Nominated), 2018 City People Movie Award for Yoruba Movie Personality of the Year (Male) – 2018 (Won ), 2018 City People Movie Special Recognition Award (Won).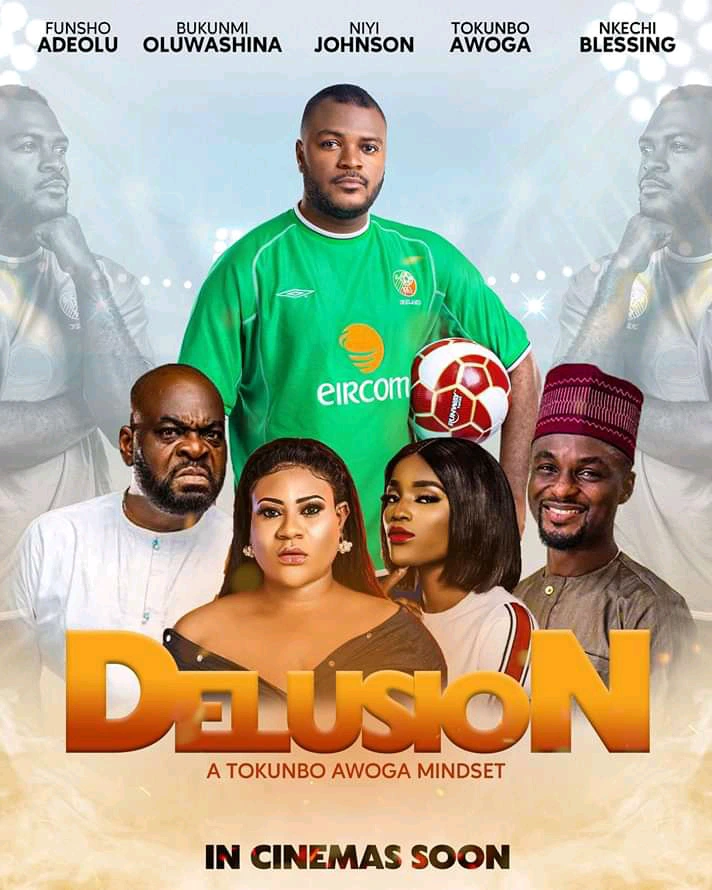 8. Yemi Blaq
Born on the 19th of May, 1978 to Mr Olatunji Blaq, Yemi Blaq is a Nigerian actor, movie maker, songwriter and model.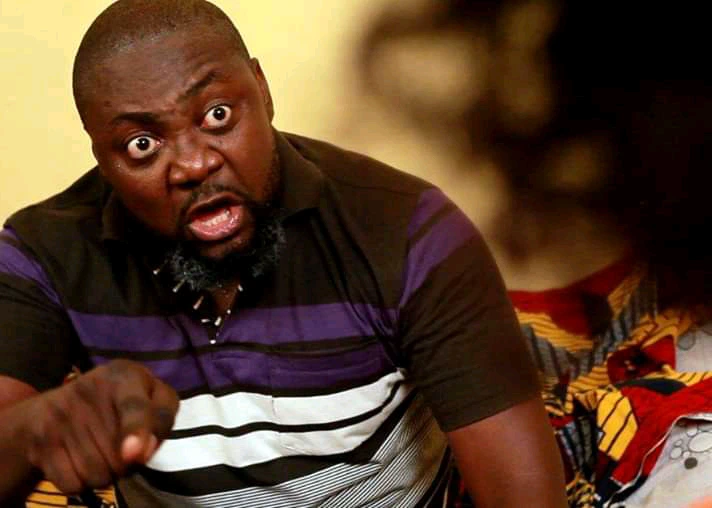 He originally hails from Ondo State, Nigeria but was raised in Lagos State where he had his primary, secondary and tertiary education. He started acting right from his high school days and has been in the industry till date.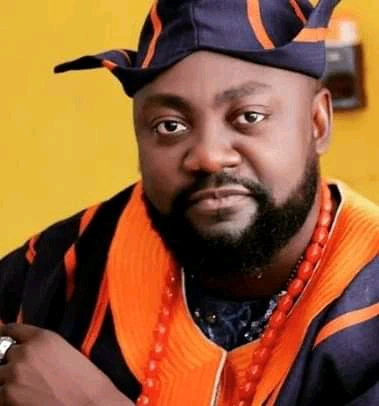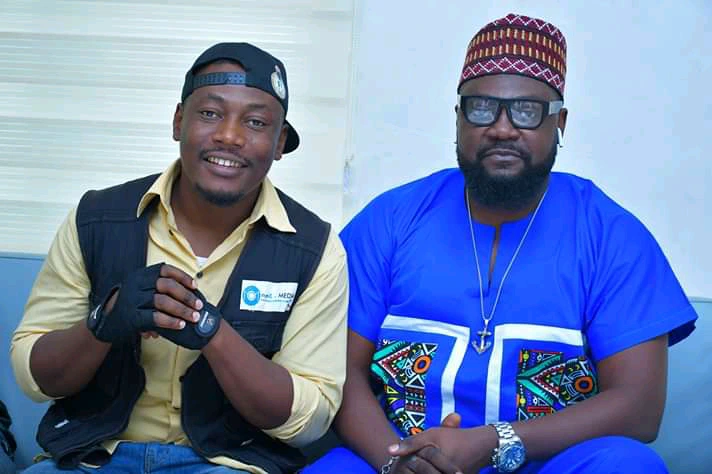 He registered with the Actors Guild of Nigeria in 2005 and became a professional Nollywood actor. His first movie was 'Lost To Lust' and he starred alongside Mercy Johnson.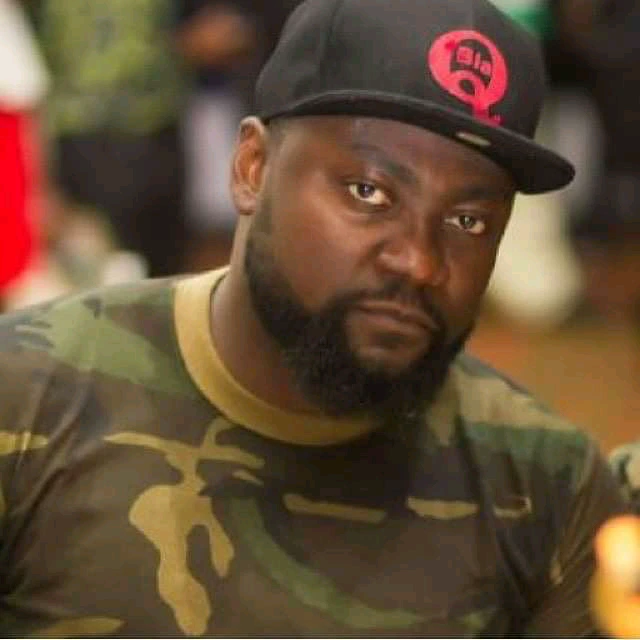 Some of his other successful movie achievements in which he had starring roles are Without Shame, The Good Samaritan 2, Lost to Lust, Total Control, 11 Days 11 Nights 2, Mamush, Traumatised, Sting, Sinking Sands, Desperate Ambition, Strive, The Last 3 Digits, 12 Noon, Cultural Clash.