Yemi Alade has stirred a lot of reactions among her social media followers and supporters after she had gifted her biological mother a car to celebrate her birthday. Yemi is a popular Nigerian musician, producer and song writer.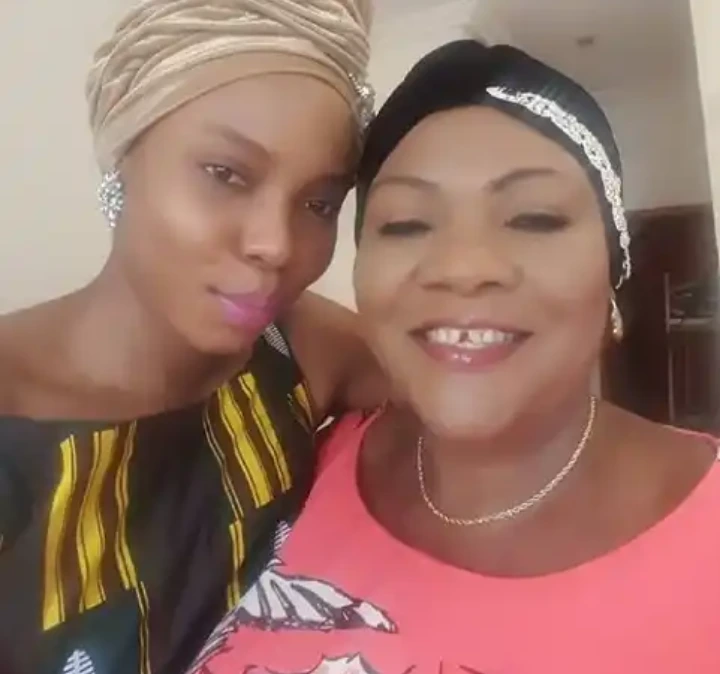 (Yemi Alade and her mum: credit; google)
She was born in Abia State as Yemi Eberechi Alade to James Alade and Helen Uzoma. Her dad is a Police Commissioner of Yoruba origin, while her mom is of Igbo origin, this results in her being referred to as the Yoruba-Igbo lady. The two influences could be observed in her music.
A couple of hours ago, Yemi took to her official Instagram account and shared new photos of her mother and the car gift. She wrote a short unique caption which says; it's still your birthday mummy!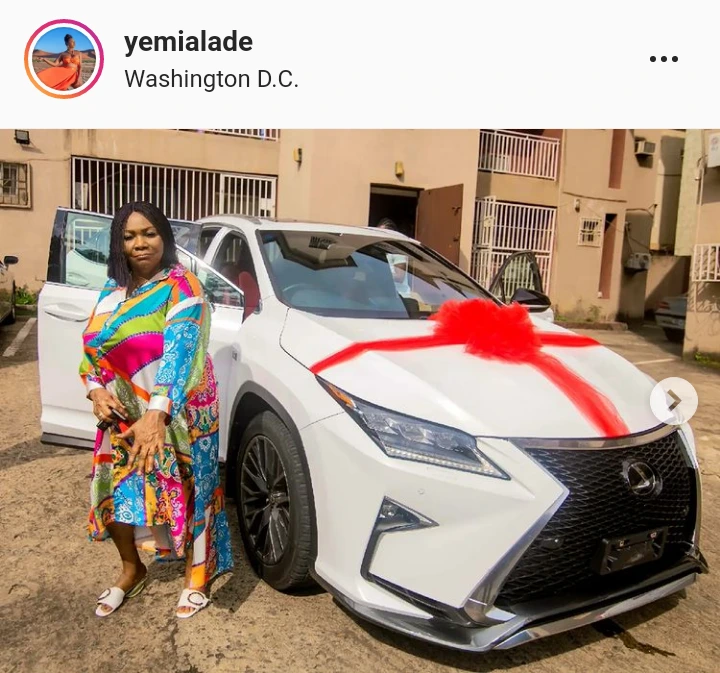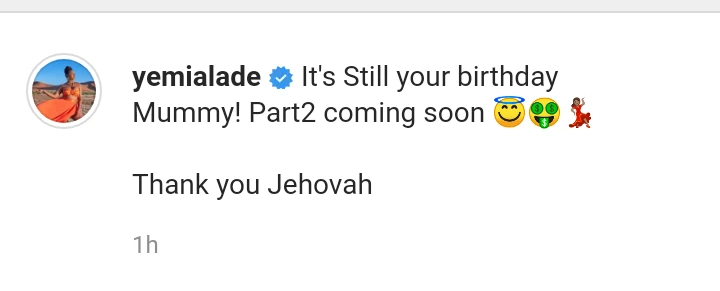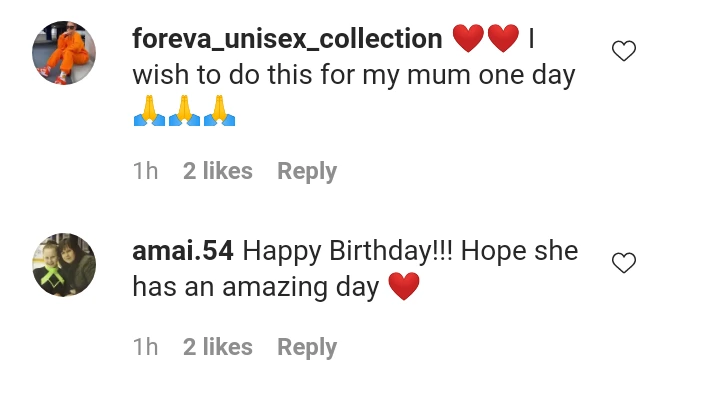 After she had done this, a lot of people have reacted. One of the commenters complained that some people always give their mothers gifts on birthdays without doing same for their fathers. The commenter asked a question about the reason many people usually like to buy their mothers gifts on birthdays, but wouldn't do same to their fathers. In her words, she wrote; people that give only their mothers gifts on her birthday and refused to give their fathers, does it means their fathers didn't play any role in raising them?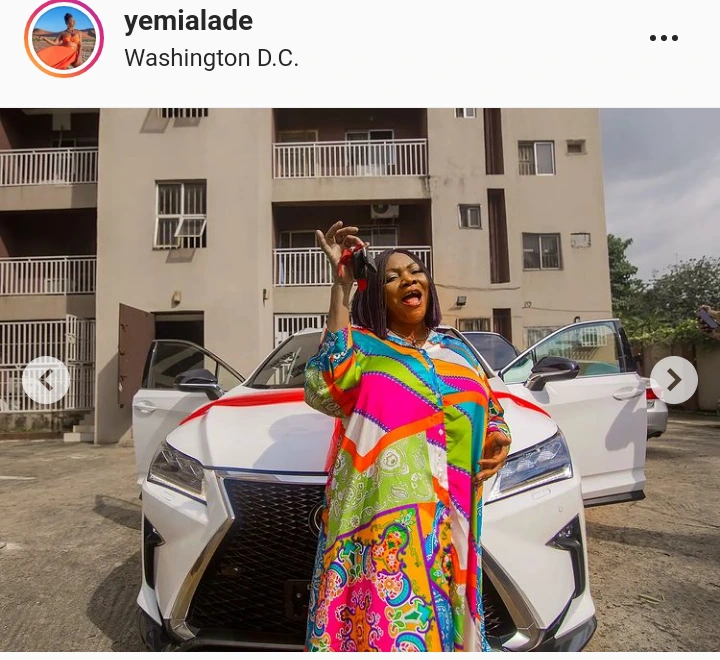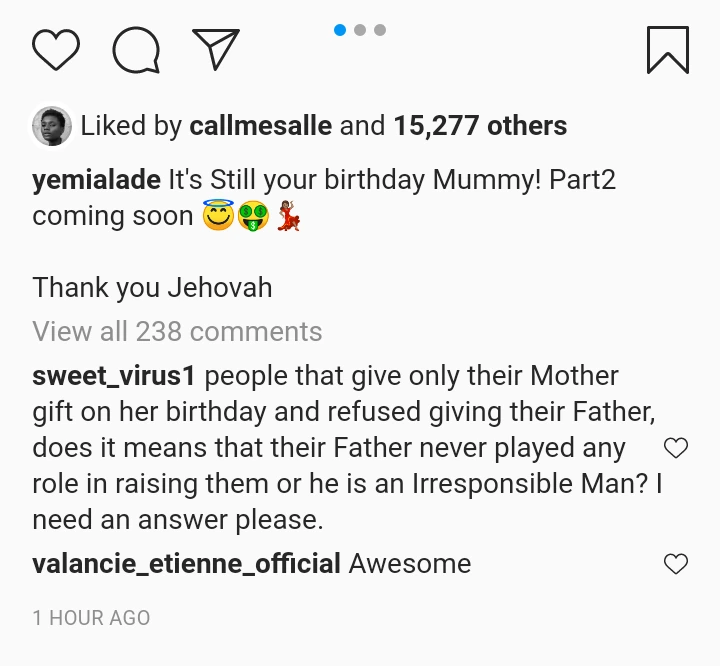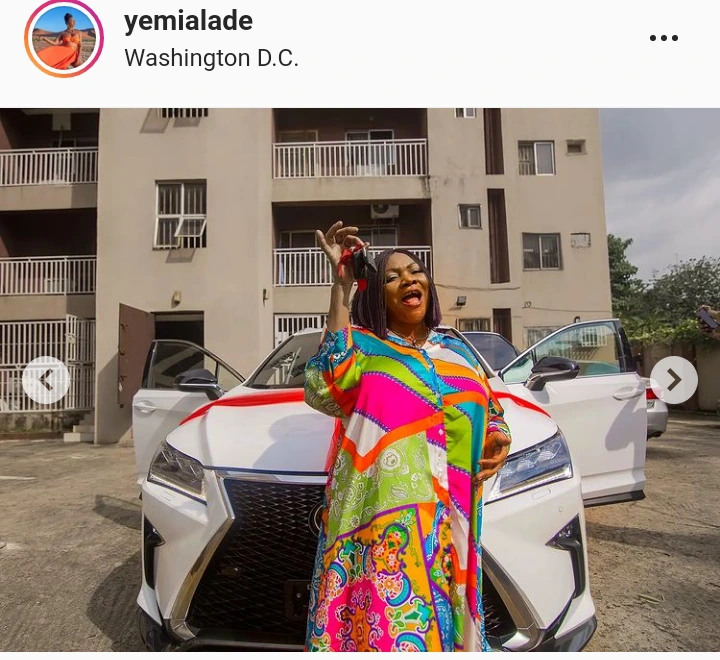 In a bid to answer her question, a few people had commented that both mother and father have to play significant role in raising a child. Even as this is so, mothers and fathers play significant roles in our lives and they should be rewarded when we finally become successful. Yemi had bought her mother a brand new car.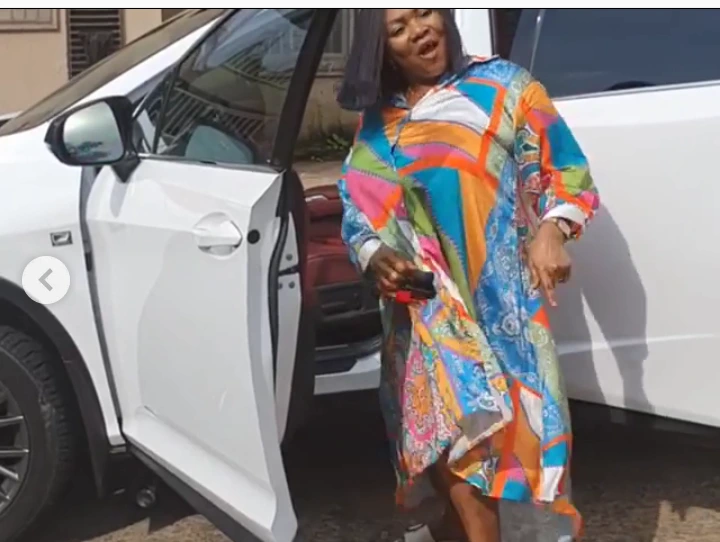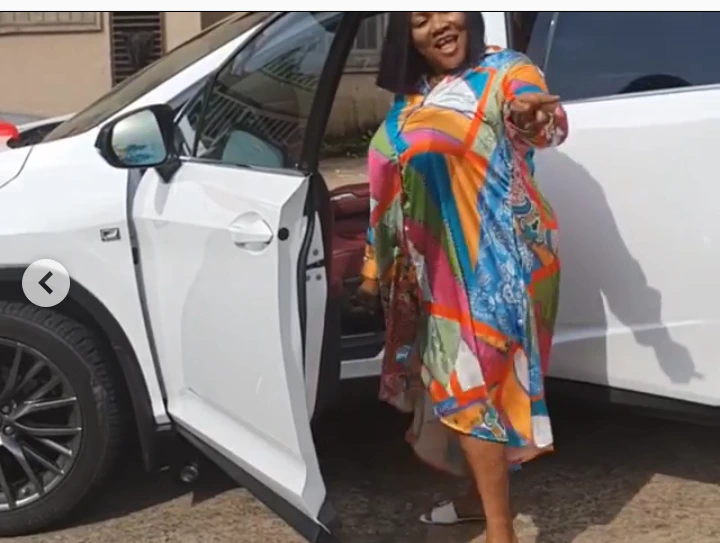 She had revealed that more birthday packages are coming her way. After she had received the car, the mother couldn't hold her emotions as she jubilated and danced around the car. Yemi has chosen to celebrate her mother's birthday with a car gift, isn't this amazing?