"This is not me, my phone has been hacked- Nkechi Blessing says as she shares new clip on instagram
Nkechi Blessing never disappoints whenever she post new videos online because her fans are always there to let her know how curvy she is.
In the recent Tik-Tok video that Nkechi Blessing posted on her instagram page, the curvaceous actress was seen twerking to one of the songs that is currently trending on the popular microblogging platform.
Note: Nkechi Blessing has deleted this video from instagram but it's still available on her Tik Tok page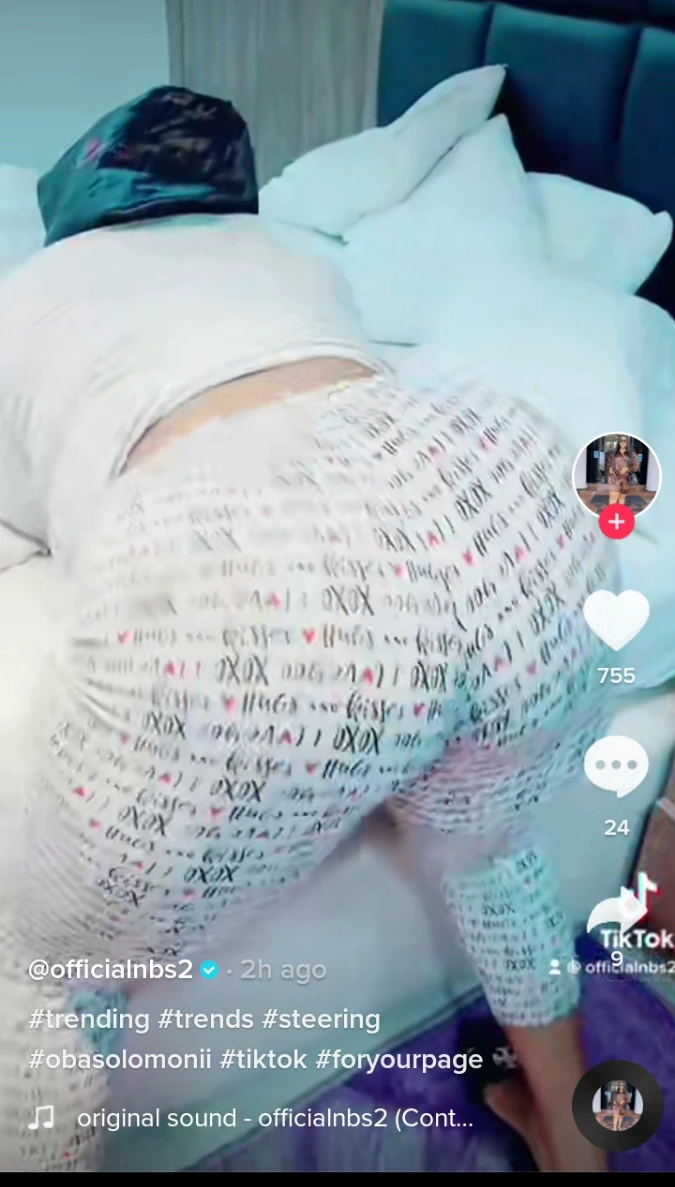 Trending Tik-Tok challenges can include everything from hilarious dances to recording your own application to be someone's significant other. There are challenges that include saying certain words, lip synching with your bestie or using certain trending effect that Tik Tok just dropped.
The curvaceous actress also jokingly captioned her clip saying; "incase this video goes out there, this is definitely not me, my phone has been hacked. Thank you".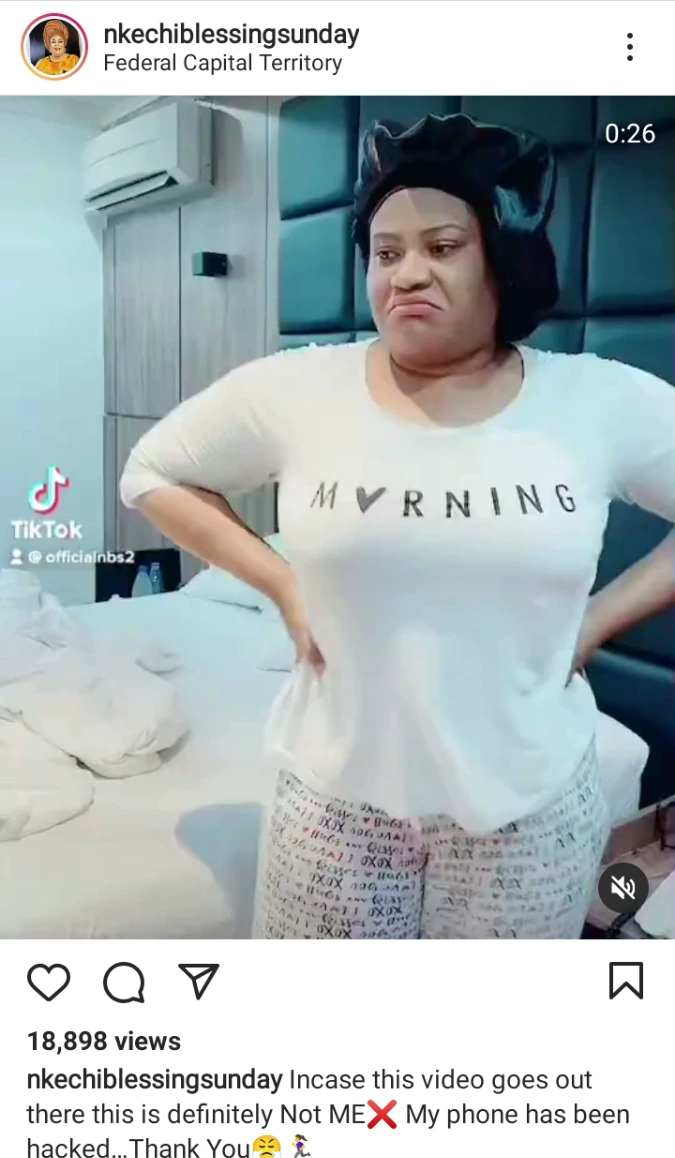 Honestly, when it comes to online videos, the less seriously you take yourself the better.
It is undeniable that this video has generated an aura of happiness among Nkechi Blessing's fans judging from the way they reacted to it on instagram.