Uche Nancy is a Nigerian actress, set decorator and movie producer born on 2nd May and hails from Ufuma, Anambra state, South Eastern part of Nigeria.
She got married at the age of 16 to his husband, Mr Ndebe and their marriage is blessed with four kids including her daughter Chinenye Nnebe who is also a Nollywood actress.
Career
Nancy dived into Nollywood almost 13 years ago first as a costume designer and has since worked on numerous popular movies including Girls Cot and World Apart.
She has also successfully produced over 20 movies since doubling her costume designer with movies productions. Some of the movies she has produced includes;
The Ungrateful Wife
Loving Heart
Smile For Me
Only Son
Our Pregnant Wife
I Am Sorry
Your Love My Wealth
Uche has also worked with many notable personalities in the Nigerian movie industry including Mercy Johnson, Angela Okorie and Muna Obiekwe.
Movies
Uche Nancy has also starred in many movies that you can never imagine, her talent in acting sure reflected in her daughter, Chinenye who is also championing the movie industry.
Her list of movies includes:
Fulton Mansion
The Lamb
Best of Enemies
Dirty Diamond
Not My Queen
The Models
Hot Kingdom
Deep Water and Son
Gallant Babes
Proof Of Life
The Seed
Proof of Life
Moving Party
Prisoner of Love
Awards And Nominations
Uche Nancy contributions to the movie industry has also won her many awards and nomination.
Some of her awards includes Best Costume Designer at AMVC Award (2016) and Best Producer Of The Year at African Movie Academy Award and Creative Designer Guild Award.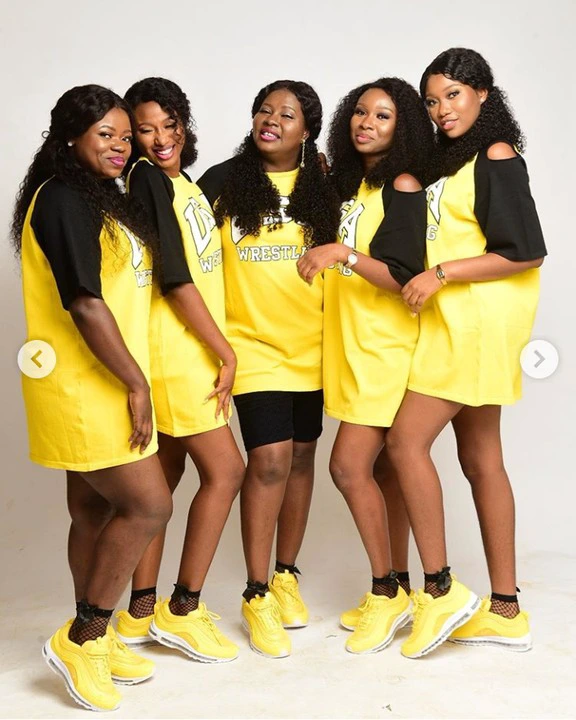 Uche Nancy is a Nigerian costumier and produceer who hails from Ufuma, Anambra state.
She has been in the industry for over ten years first starting out as a costumier and then producer.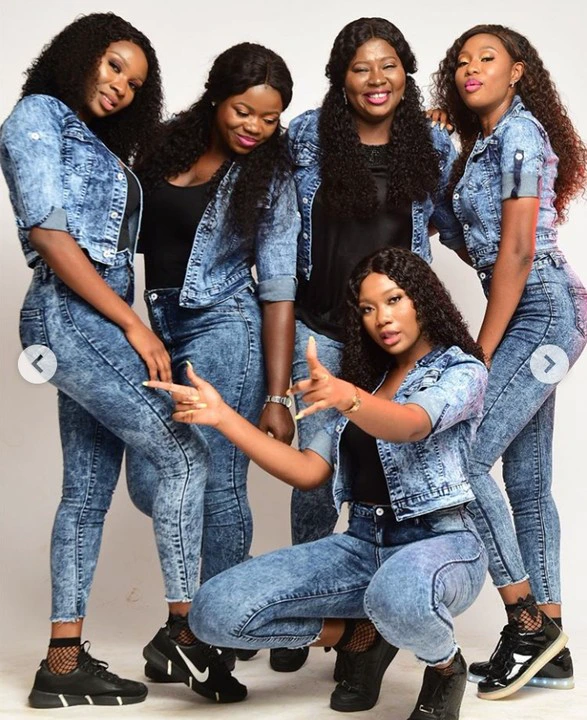 As a costumier, she worked on World apart and Girls Cot and has won countless awards for herself both locally and internationally. Uche is the mother of the uprising Nollywood actress Chinenye Nnebe.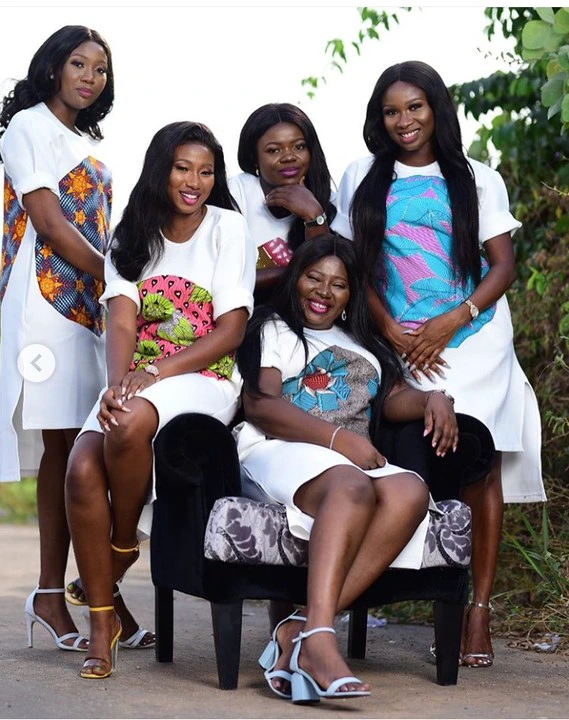 Uche has also produced so many films like: Blue blood, Fuiton mansion, The lamb, Thanks for coming, The ladies, Deep water, Hot kingdom, Moving party, Best of enemies, Not my queen, Prisoner of love, Dirty diamond, The models, and Gallant babes.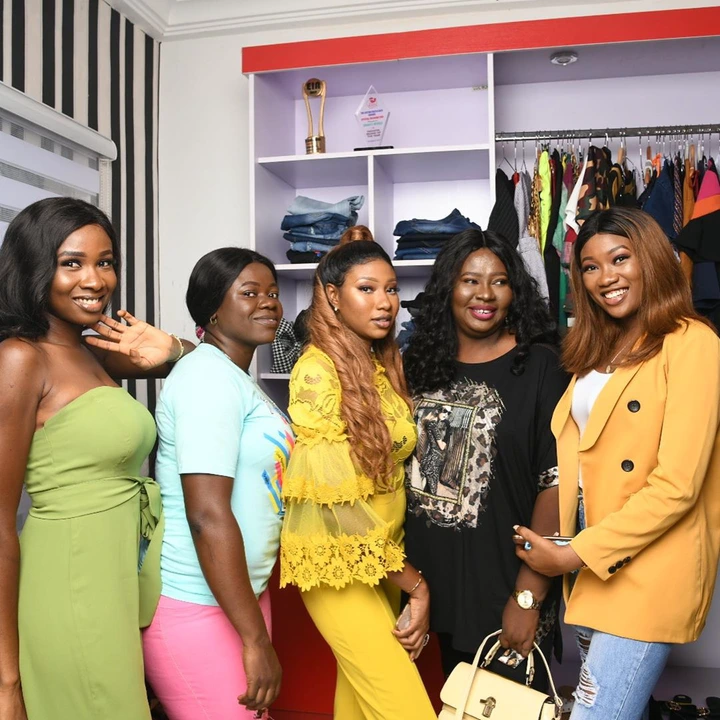 She has featured top actors like: Muna Obiekwe (Late), Mercy Johnson-Okojie, Lawrence Lurrenz Onuzulike, Angela Okorie, Oma Nnadi.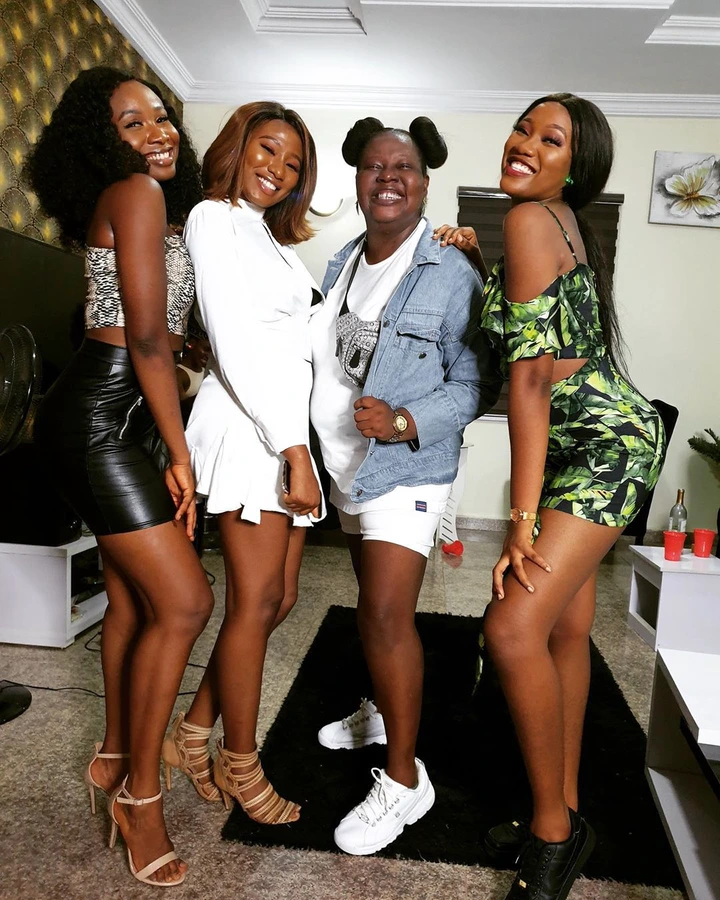 Uche revealed in talks that she became a woman producer to give female actors the chance of fulfilling their dreams without requesting sex from them like some male producers often do.
She is currently blessed with four lovely daughters who are making waves for themselves.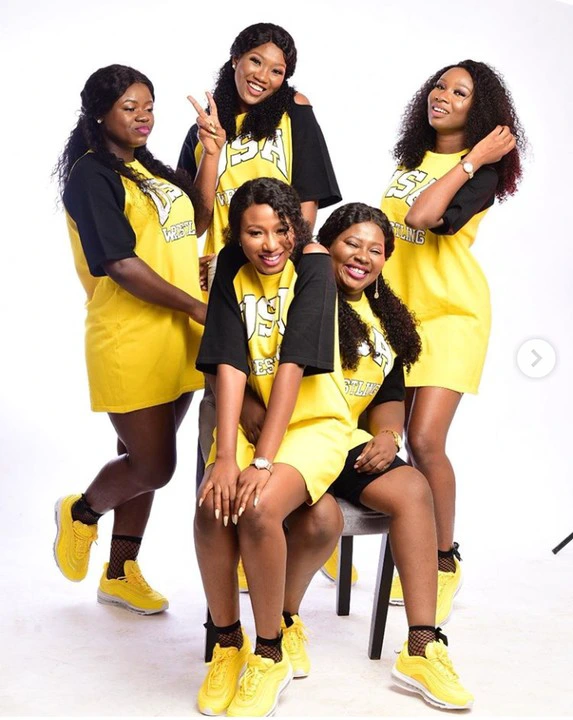 What can you say about her lovely family?
Let's hear from you guys below..