Both Christians and Muslims have lauded the actions of a popular Islamic cleric, Farooq Onikijipa, after he prayed for pastor Adeboye during a Ramadan lecture.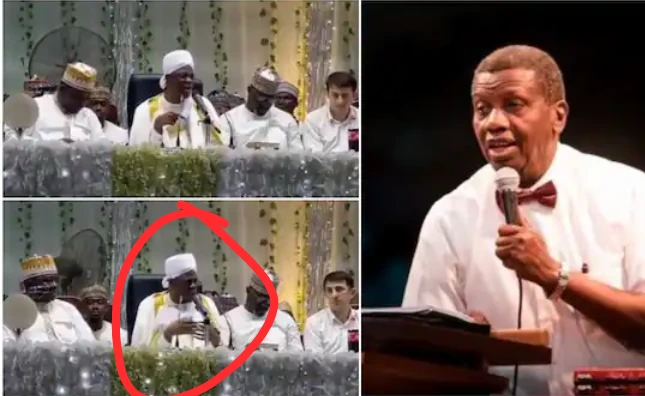 Following the demise of Pastor Adeboye's Son, Dare Adeboye, Sheikh Farooq Onikijipa during a Ramadan "tafsir" showered blessing on pastor Adeboye and prayed that Adeboye and his family would not experience such again.
watch the Video below
During Tafsir, Clerics pray for Pastor Adeboye…… pic.twitter.com/8Igwr0mBPn

— Ayekooto (@DeeOneAyekooto) May 10, 2021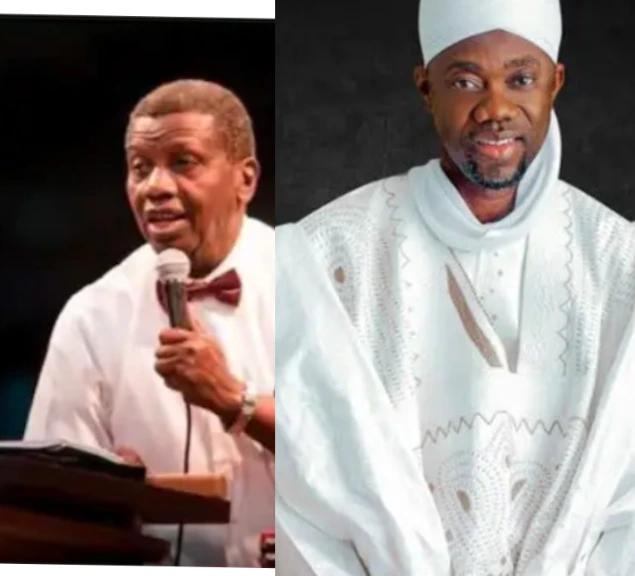 The video which was posted by a Twitter user, @DeeOneAyekotoo sparked lots of reactions as both Christians and Muslims who watched the video said the Islamic cleric demonstrated how people should live in a society in spite of their religious differences.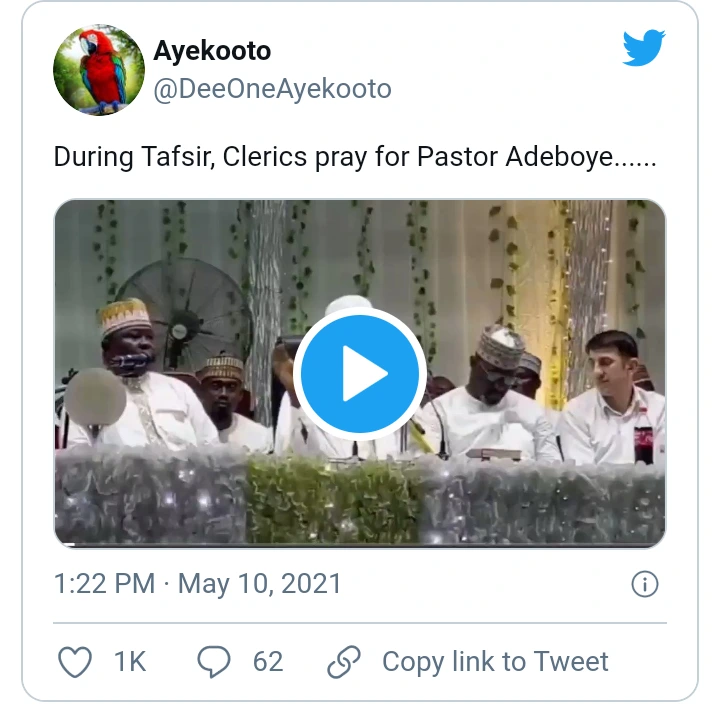 Here were their reaction;
@Labaz1: "You can never see Yoruba fight over religion because in every family you must see mix of both religions."
@SahidOladimeji: "This what we need to coexist in this country right now not hate speech."
See screenshots of more reactions below;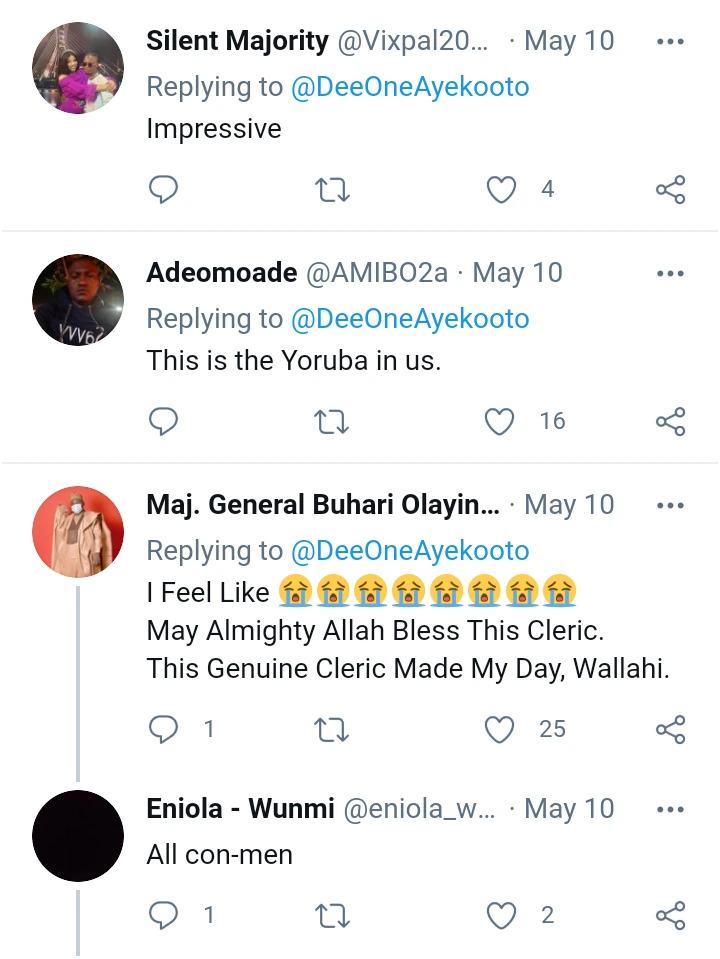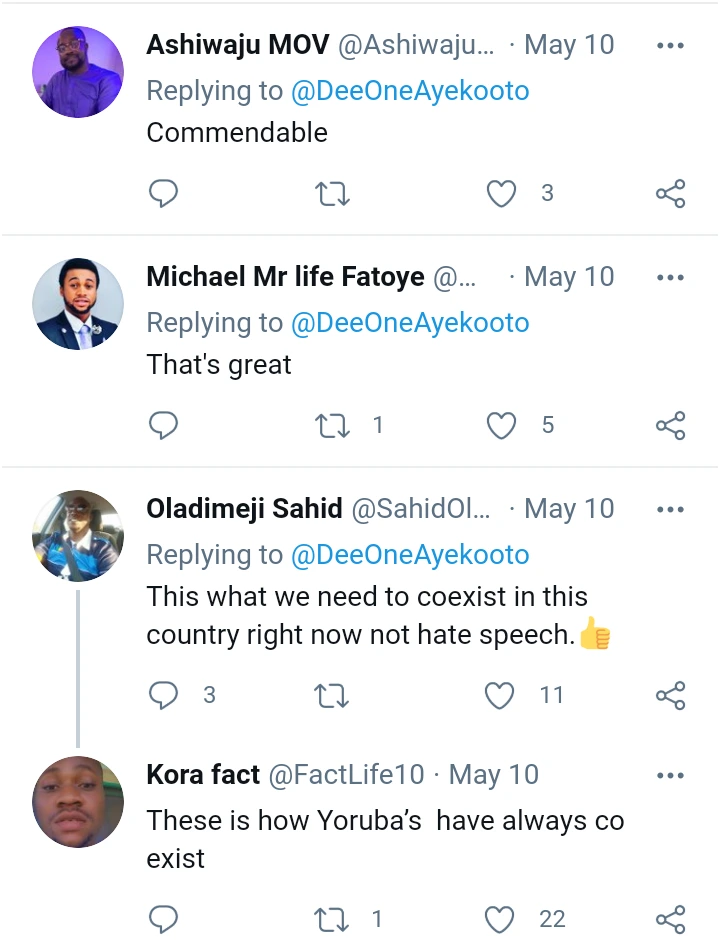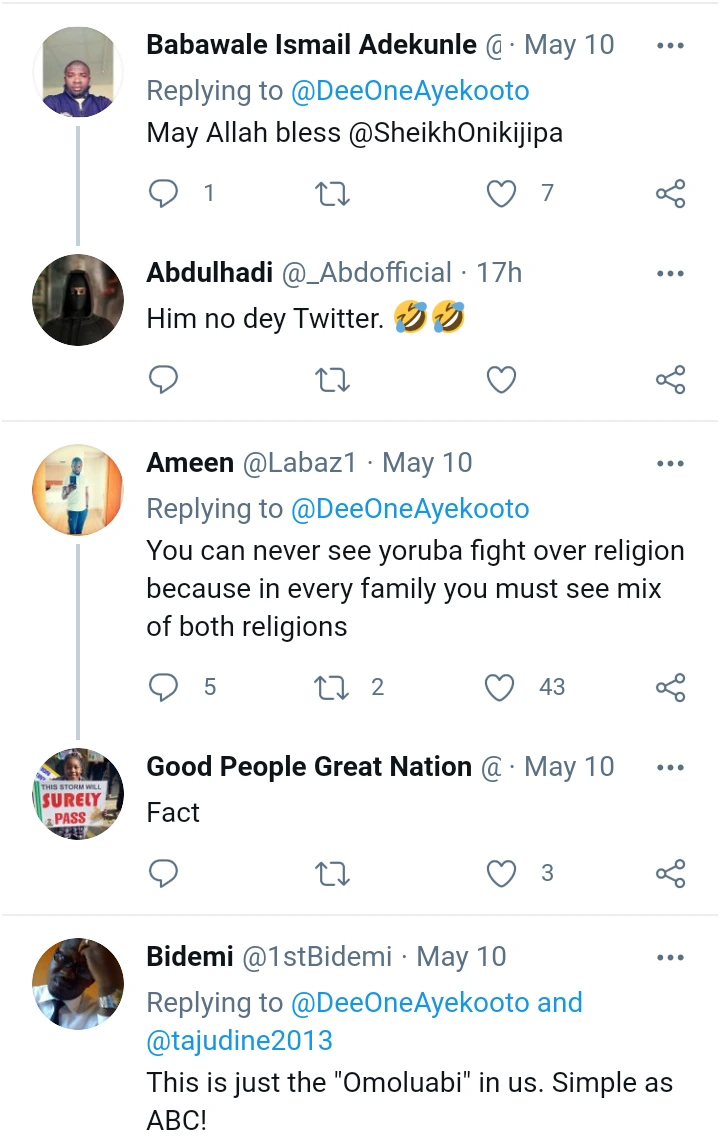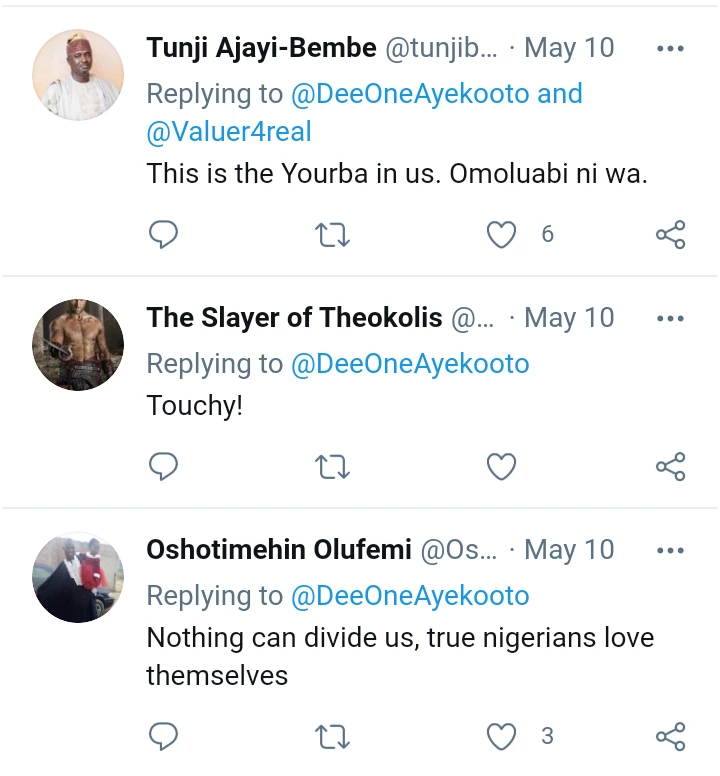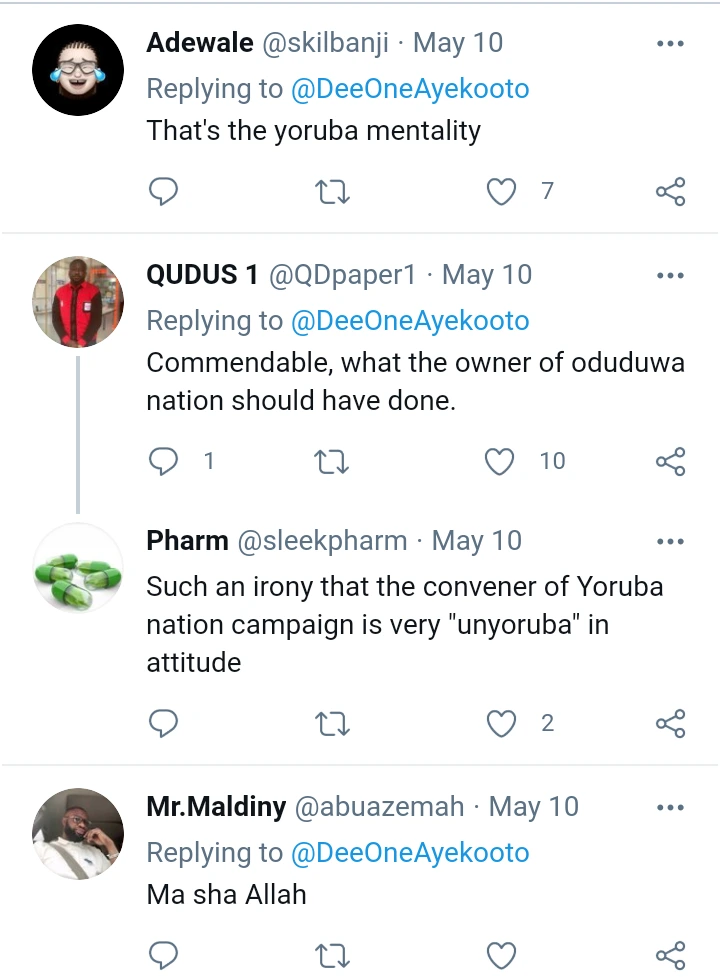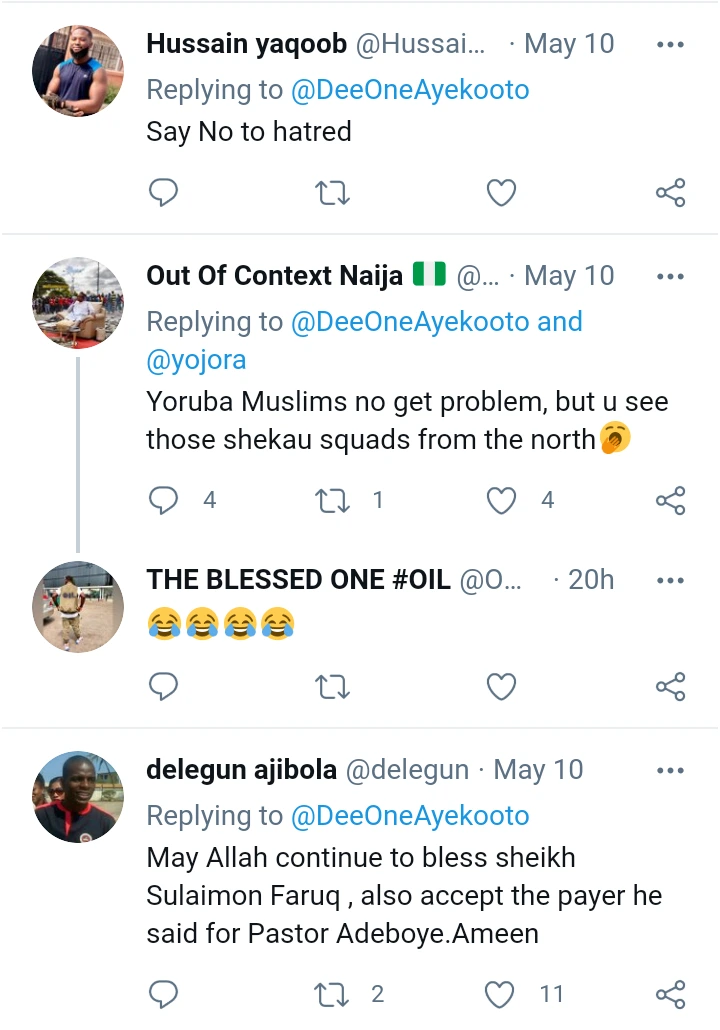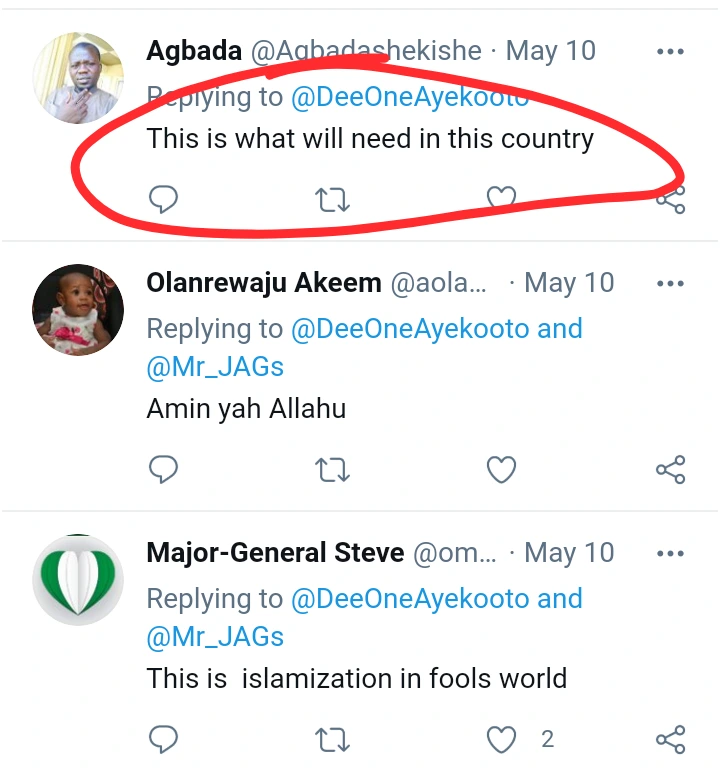 What can you say about this?
Kindly share to friends, families and also to other Social media platforms so others can air their views on this.